Photos: Halloween Time 2019 Starts at Disneyland and DCA
Halloween Time is back at Disneyland Resort. In this post we'll take a look at some of the frightfully fun decorations up in both Disneyland and Disney California Adventure.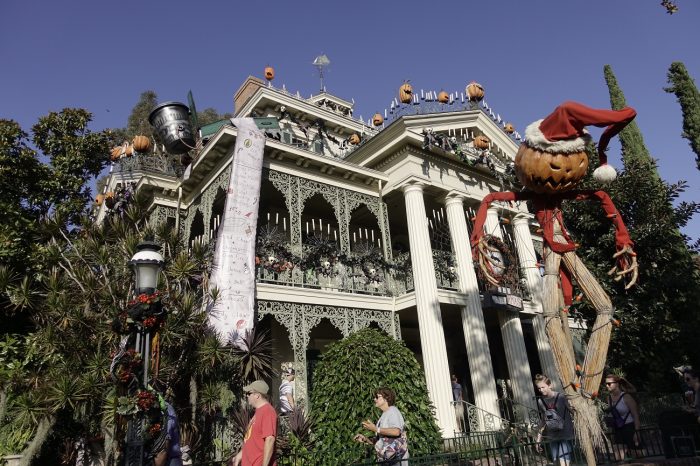 Haunted Mansion Holiday returns for its 19th year. Hard to believe this classic is already almost 20 years old.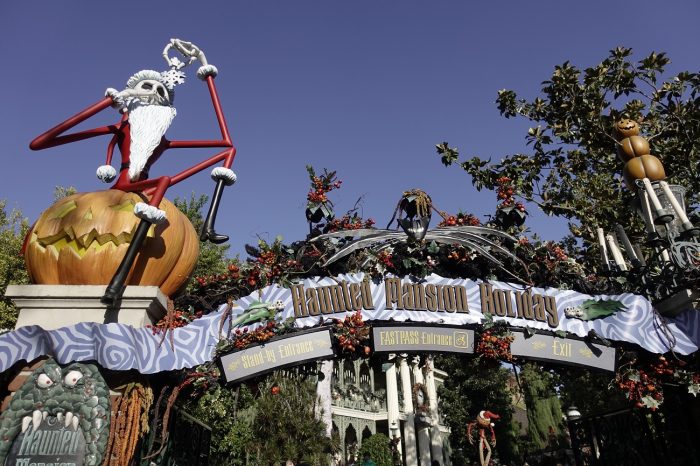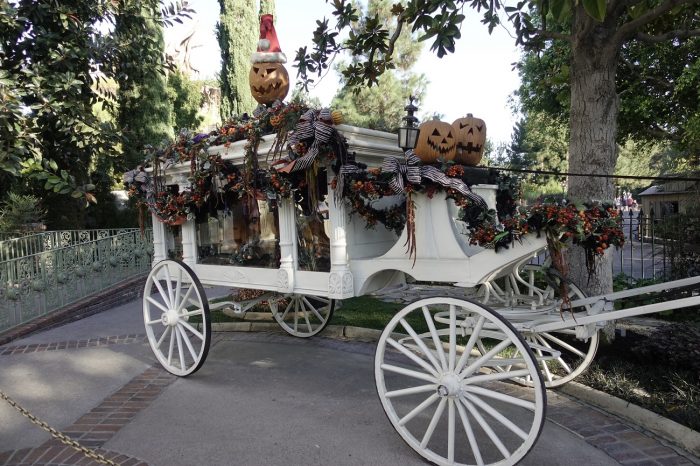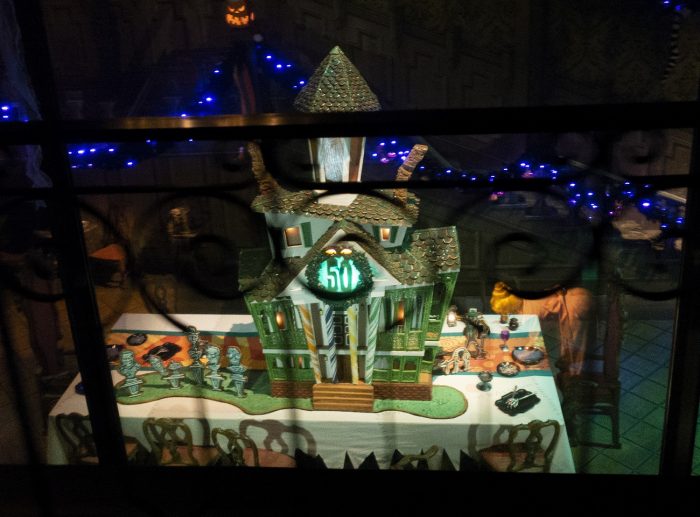 While we didn't notice any changes to the rest of the ride, Disneyland did keep the tradition going of having a new gingerbread mansion every year. This year the gingerbread mansion creation celebrates the Haunted Mansion's 50th anniversary. This looks fantastic!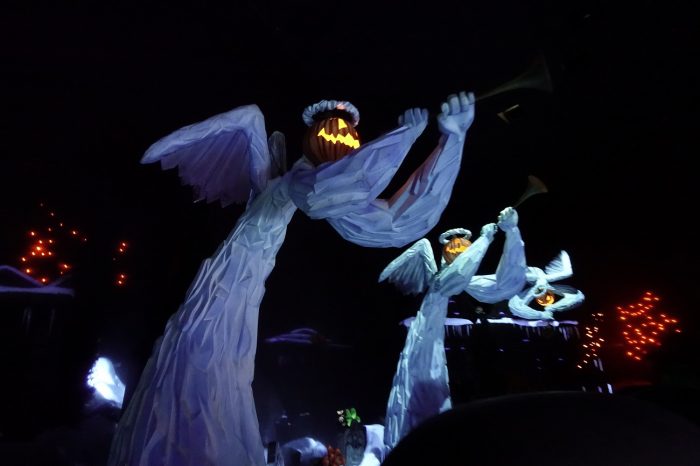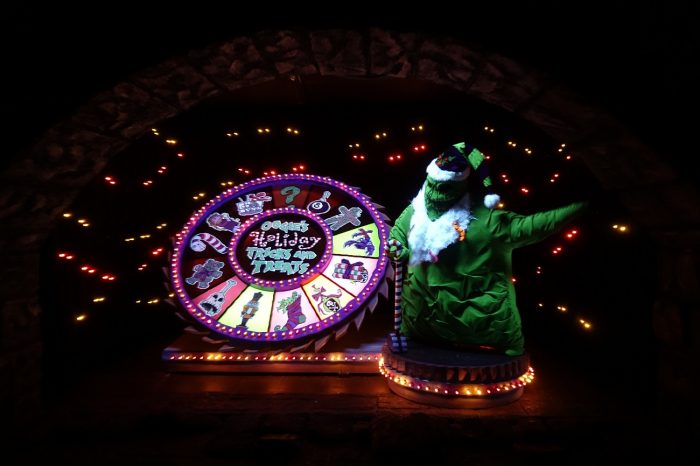 Oogie Boogie is back for more tricks and treats.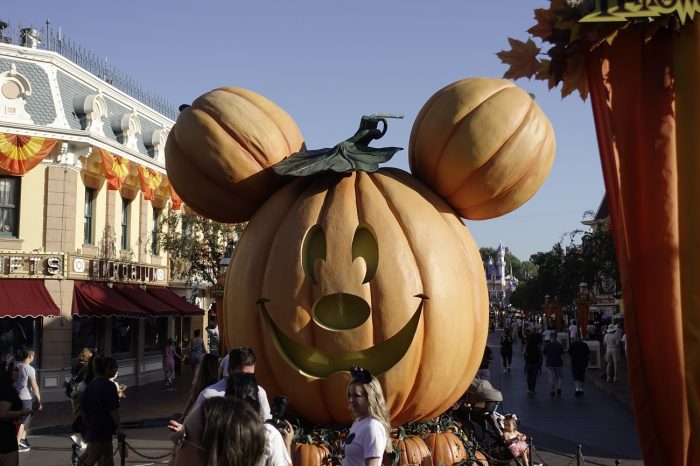 Main Street, U.S.A. goes all out with its Halloween decorations, including everyone's favorite giant Mickey pumpkin.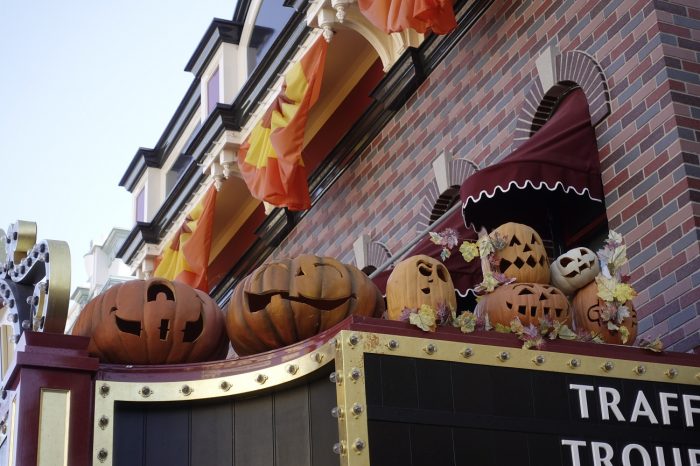 Pumpkins and Halloween bunting adorn buildings up and down Main Street.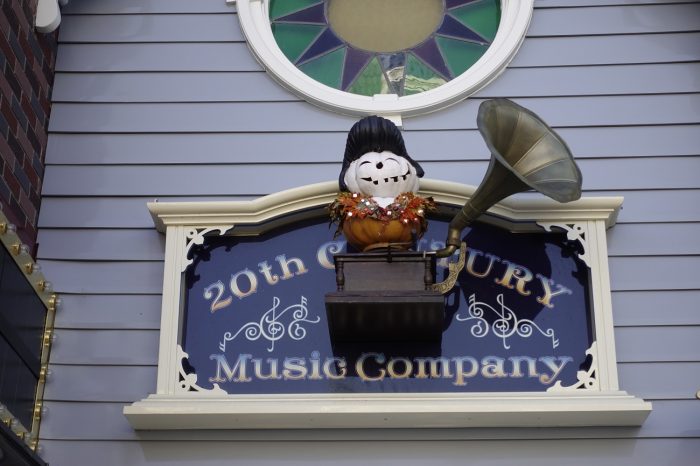 You gotta love the Elvis pumpkin outside of 20th Century Music Company.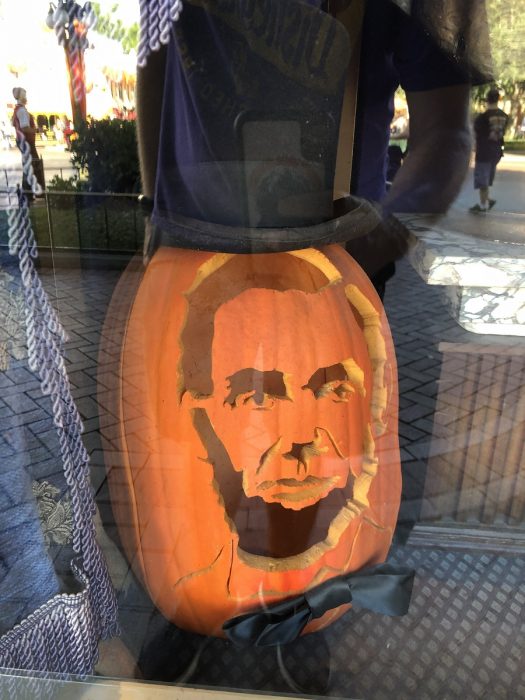 It wouldn't be Halloween at Disneyland without the Abraham Lincoln pumpkin, complete with bow tie and top hat.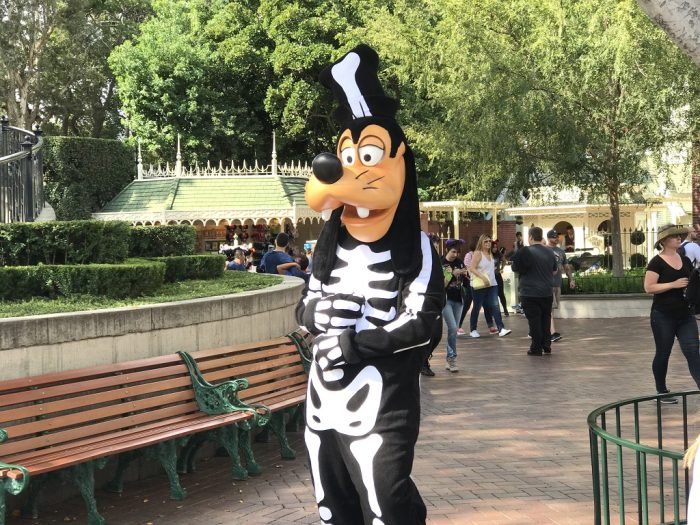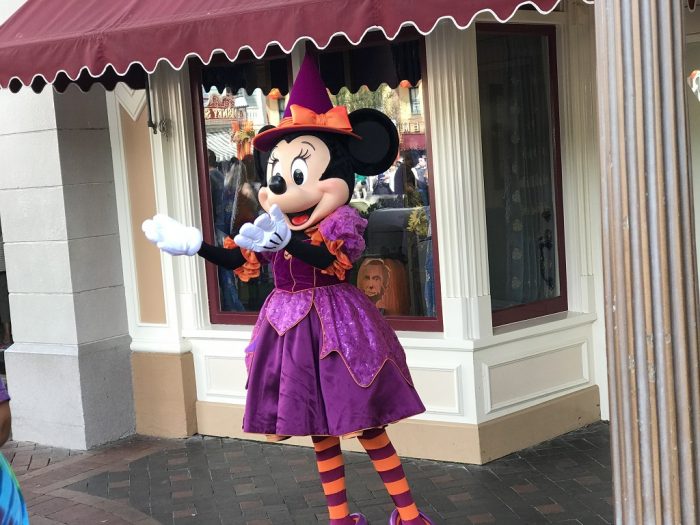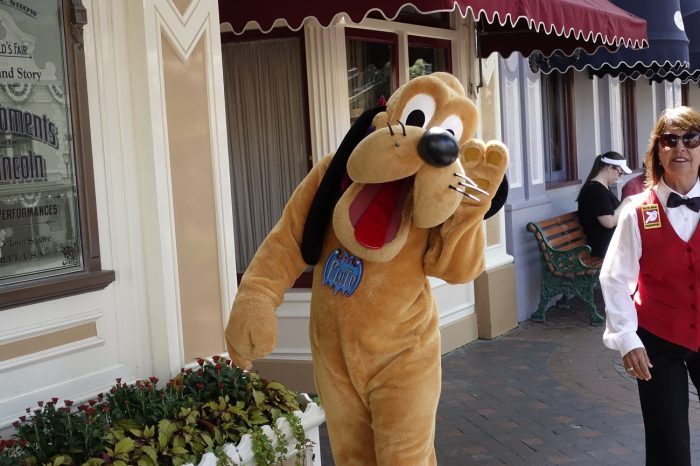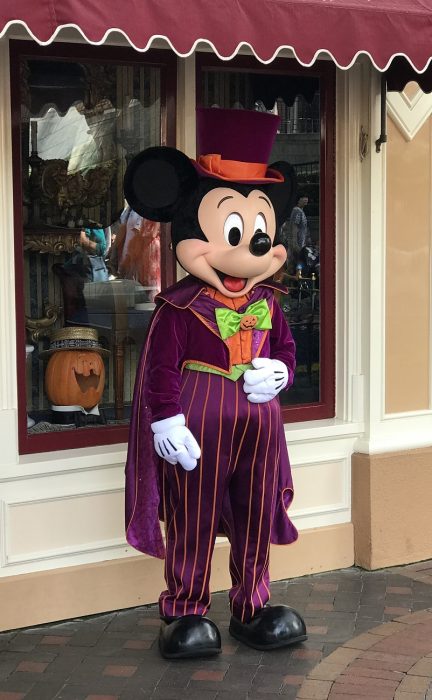 The Fab Five and many different Disney villains meet guests throughout the day in Town Square.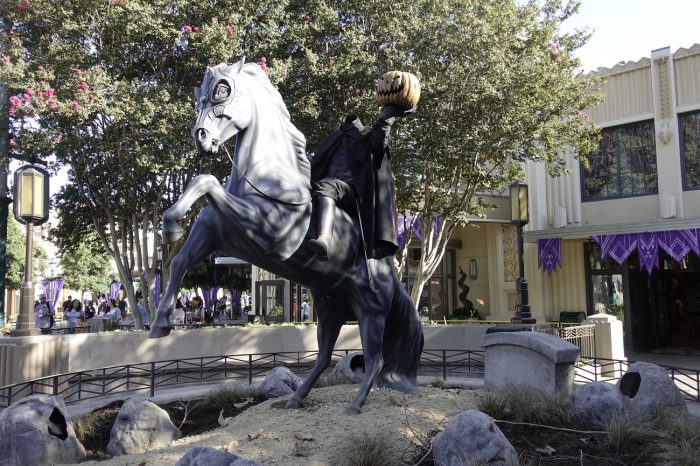 Over in Disney California Adventure, the Headless Horsemen statue returns to Buena Vista Street.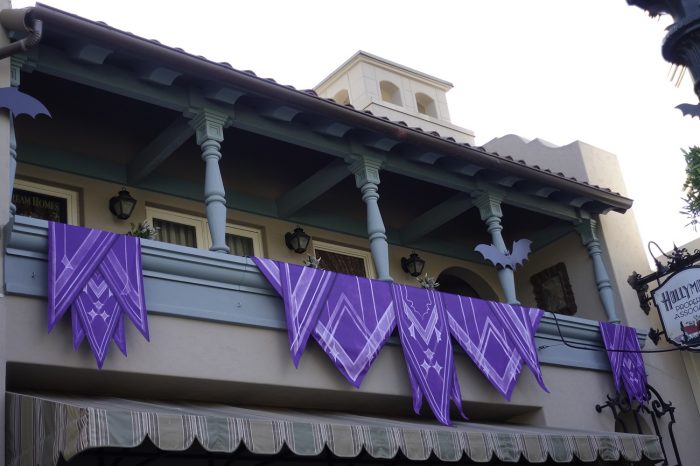 The rest of the decorations on Buena Vista Street have a neat homemade feel to them. Almost as if the residents of Buena Vista Street decorated themselves. It's a nice touch.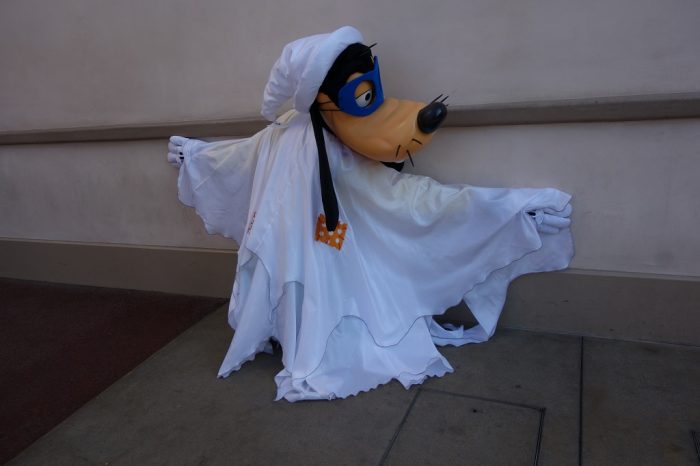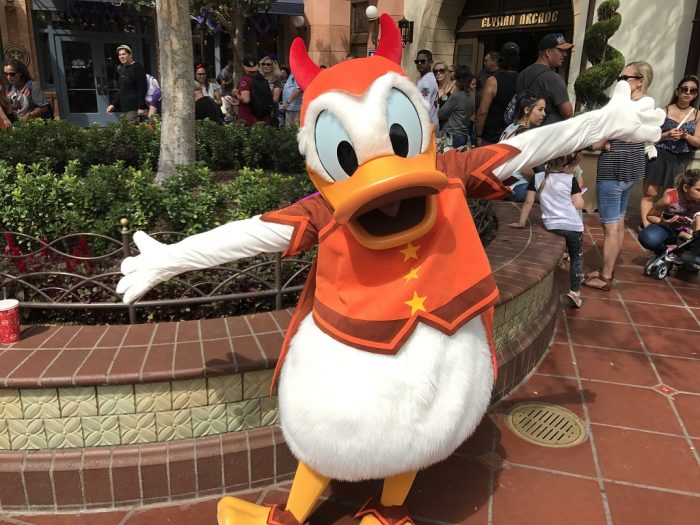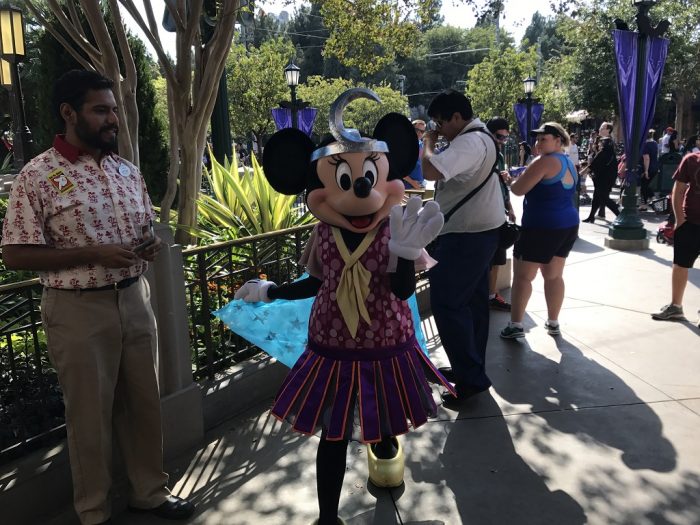 The homemade look extends to character costumes as well. The characters on Buena Vista Street appear in costumes they "made themselves."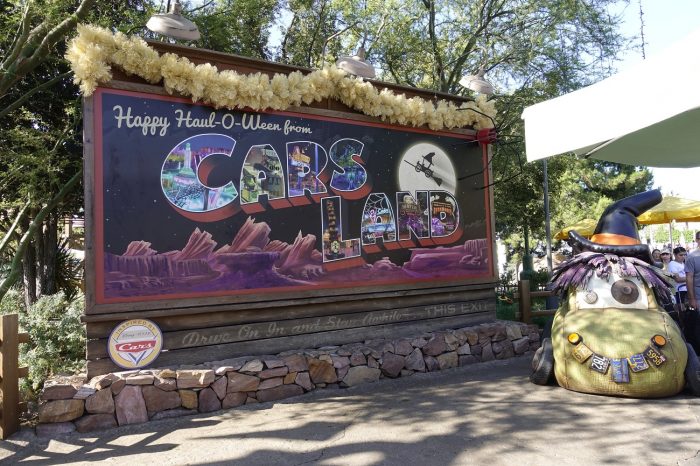 The highlight of DCA's Halloween offerings is Cars Land where Haul-O-Ween is celebrated.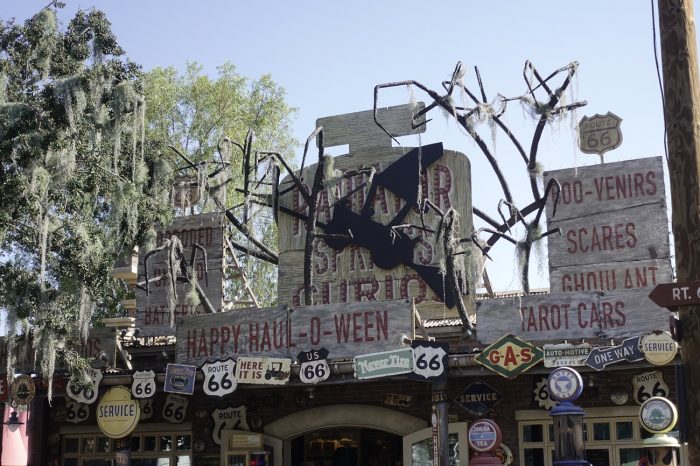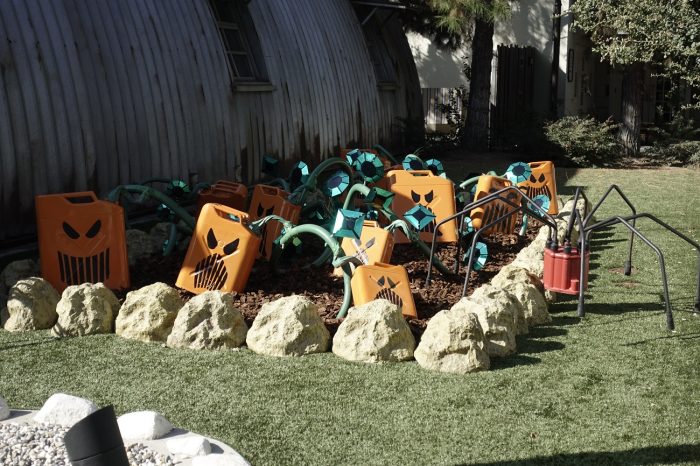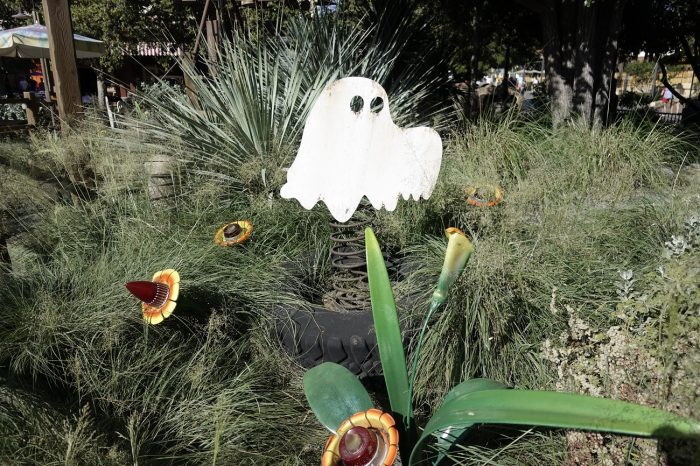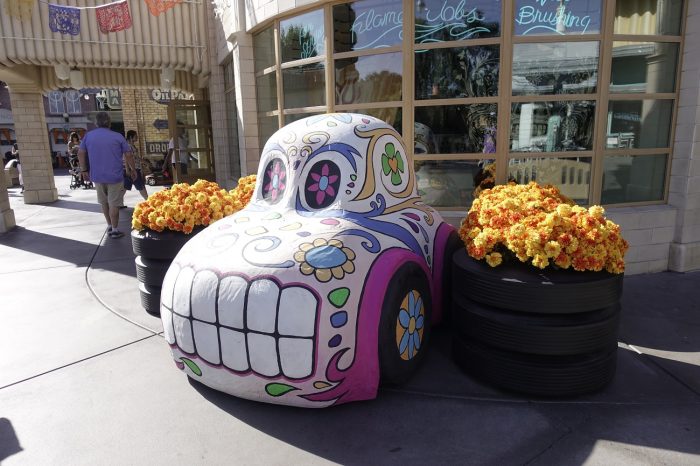 Fun decorations can be found all over so be sure to take some time and explore so you don't miss anything.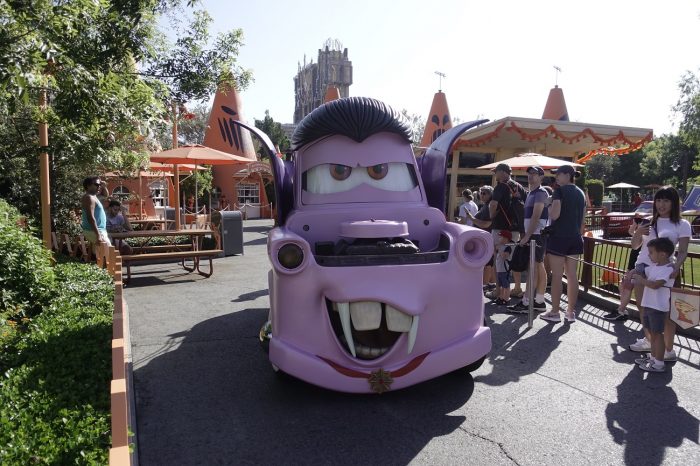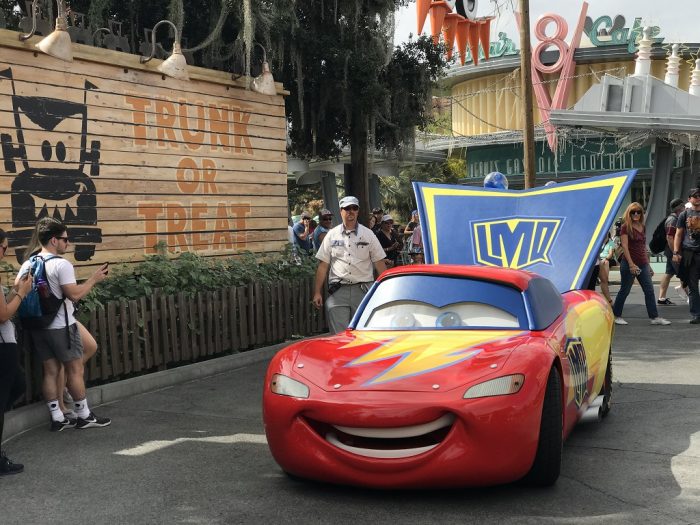 Mater and Lightning McQueen meet in their Halloween costumes.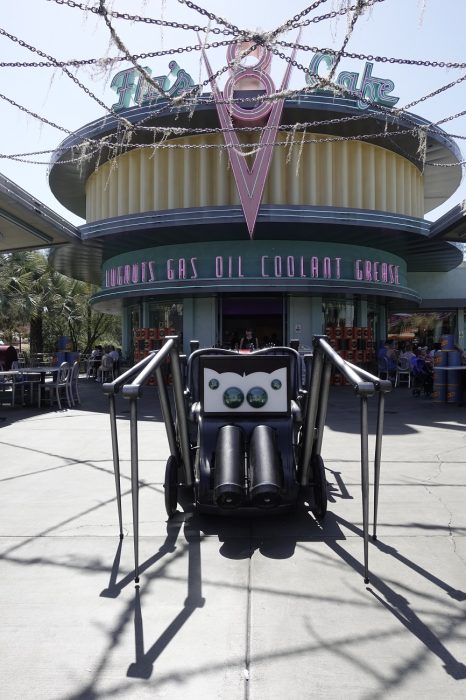 The fun spider car photo op is now available outside of Flo's V8 Cafe.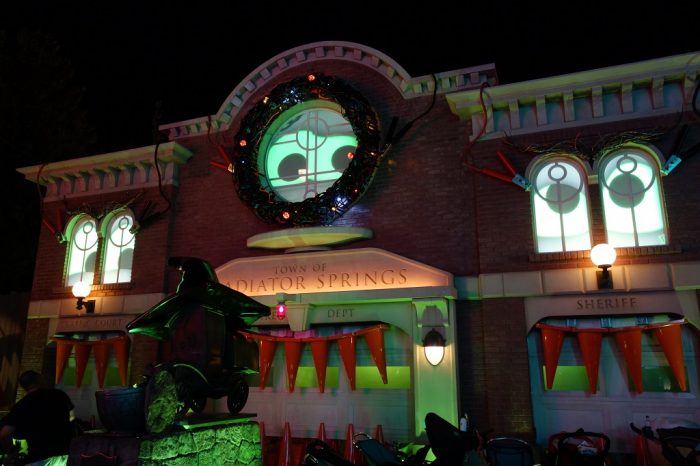 At night the land transforms with playfully spooky lighting and projection effects.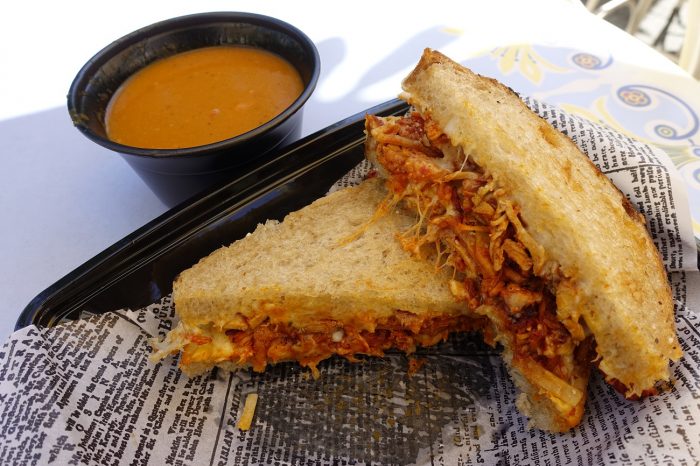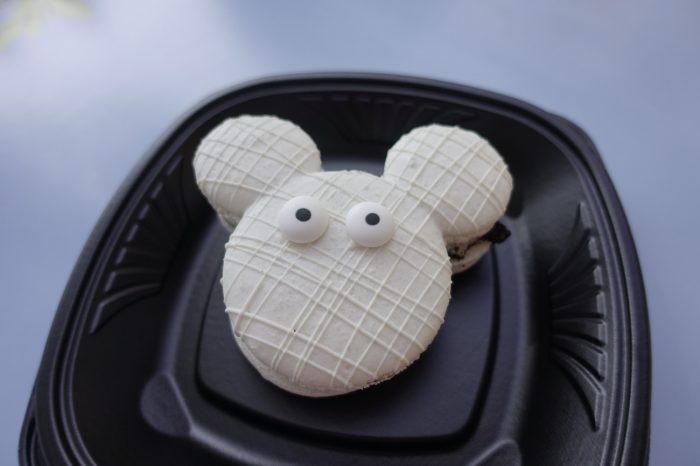 It wouldn't be a seasonal event at Disneyland without tons of special food items. We'll have a separate post going over some of our favorites but for now here's the Toasted Salsa Roja Chicken Sandwich Combo (Salsa Roja Shredded Chicken Sandwich on Rustic Bread with Jack and Cotija Cheese, served with Tortilla Soup) and the Mickey Mummy Macaron, which are both available from Jolly Holiday Bakery. We thought the Salsa Roja Chicken sandwich was fantastic.
Let us know what you love most about Halloween Time at Disneyland Resort.