PHOTOS: Millennium Falcon Popcorn Bucket Lands at Walt Disney World
The beloved Millennium Falcon may be referred to as a "piece of junk" – in a loving sort of way – but it is now the latest and great souvenir popcorn bucket to land at Walt Disney World. This thing is huge. It's about as big as the Hasbro Millennium Falcon play set my brother and I had growing up.
The Millennium Falcon popcorn bucket can be found at a variety of spaceports, including Disney's Hollywood Studios. We found them at the snack stand at the Food Truck area at Exposition Park, at Disney Springs West Side. Not only is it the largest popcorn bucket we've ever seen at Walt Disney World, but it comes with a Star Wars lanyard attached to it, and the back panels light up! If you decide to actually use it for popcorn transport, refills are $2.00. The Falcon can be yours for $24.99.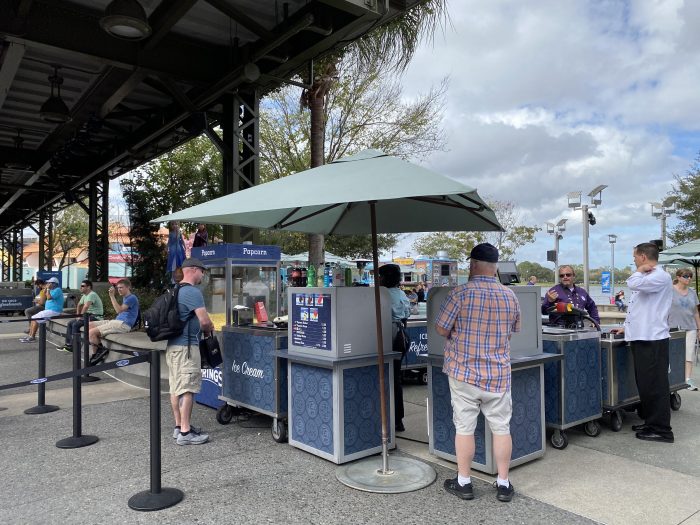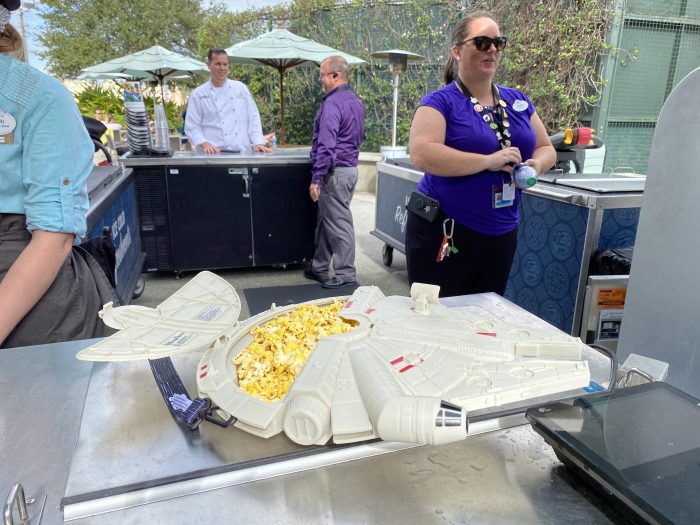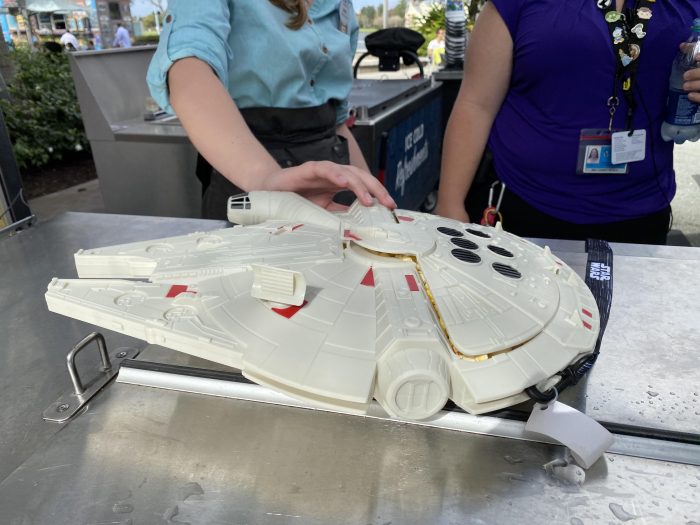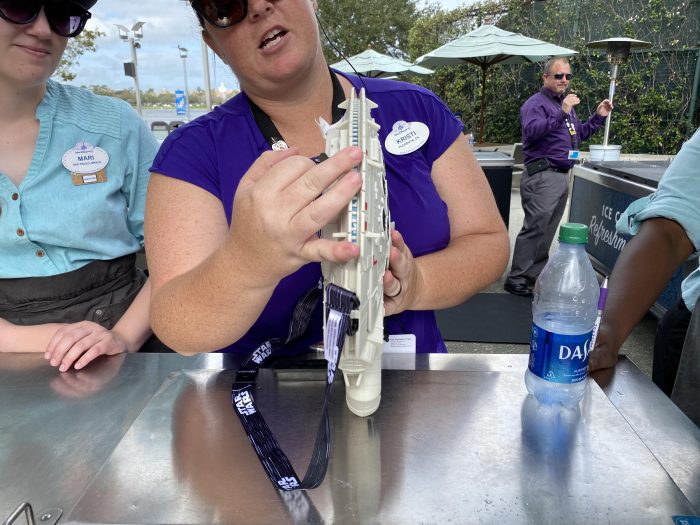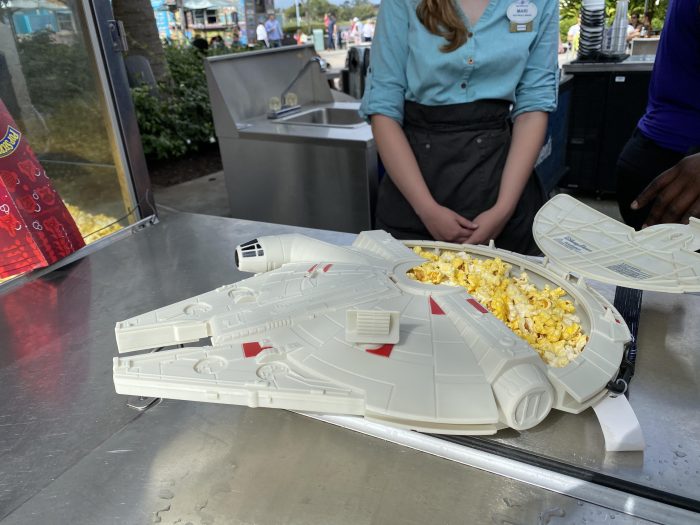 What do you think of this popcorn bucket? Is it a bucket of bolts, or will it be flying into your home port?