PHOTOS: Christmas Merchandise Arrives at Disneyland Resort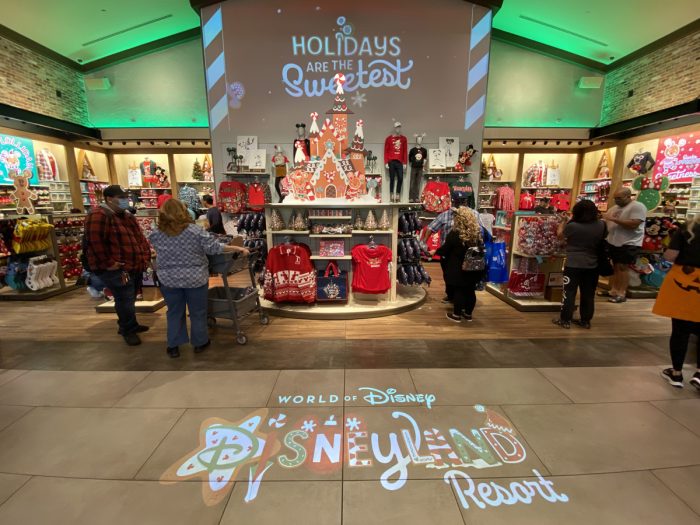 It may still be a spooky time of year, but not even closed theme parks and temperatures in the 90s can stop Disneyland Resort from unleashing a flood of merchandise for the Christmas season. In this post we'll go over many of the holiday items that are currently available at World of Disney in Downtown Disney.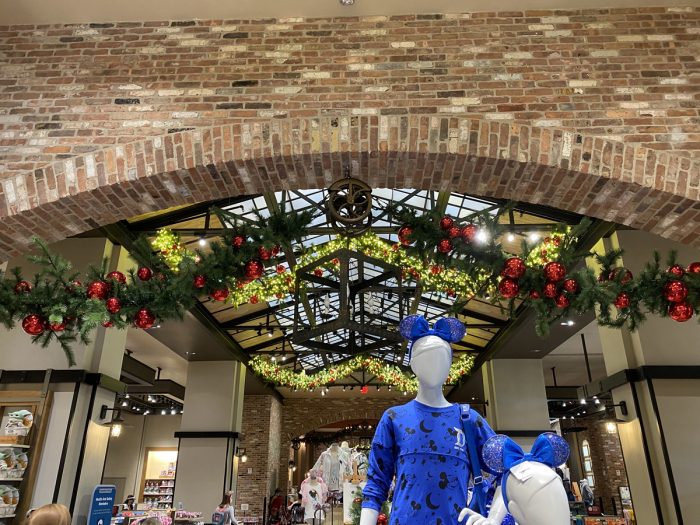 Before we get into the merch, here's a look at some of the lovely Christmas decorations.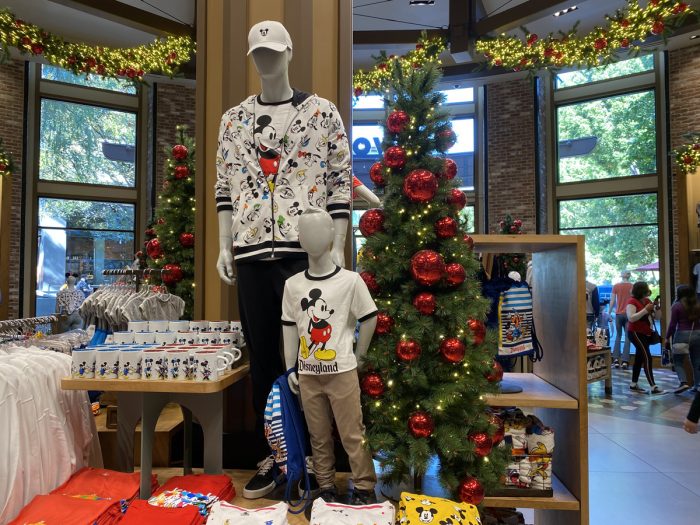 Plenty pretty Christmas trees and garland can be found in World of Disney.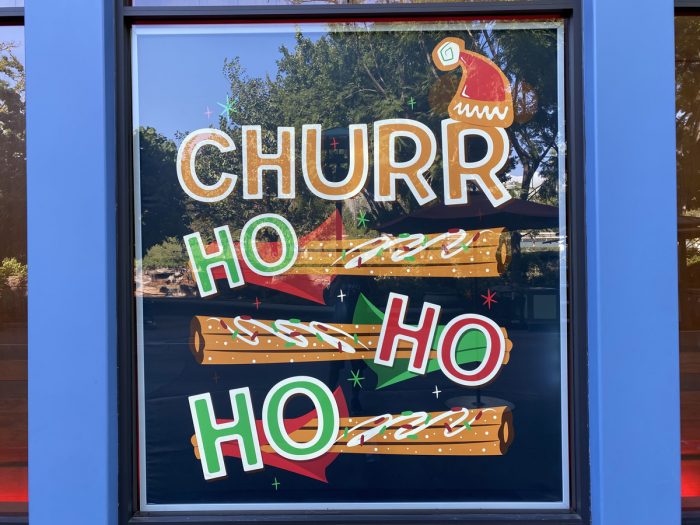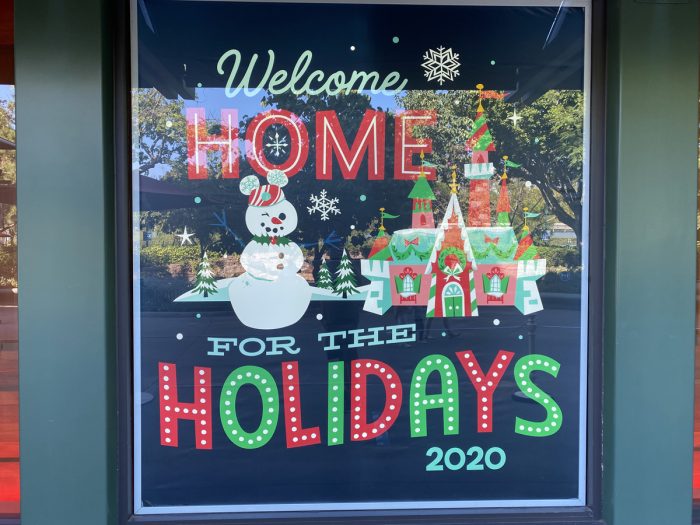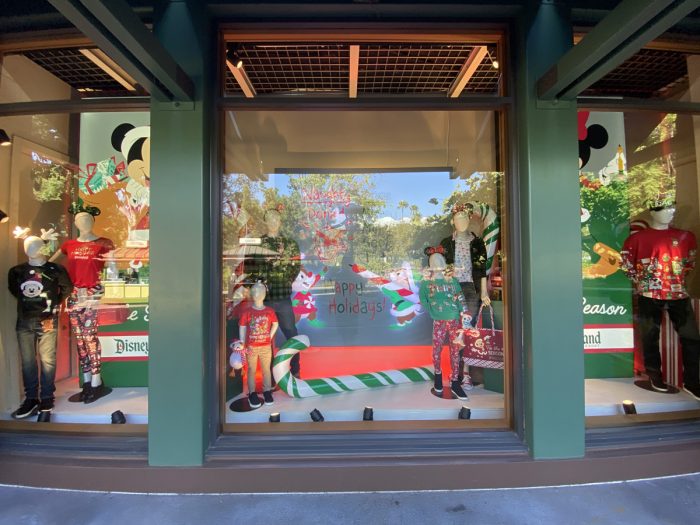 Christmas graphics adorn the windows on the outside of the store.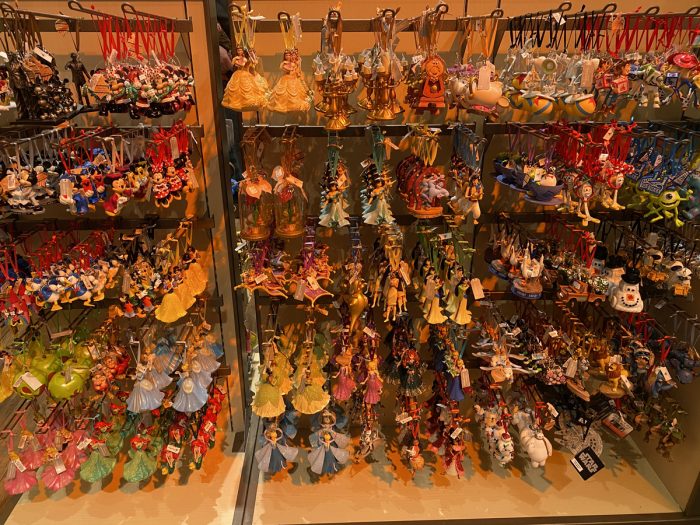 I'll start of with all of the Christmas tree ornaments are available. There's so many ornaments on sale that I had to pull out a thesaurus to help out with the captions.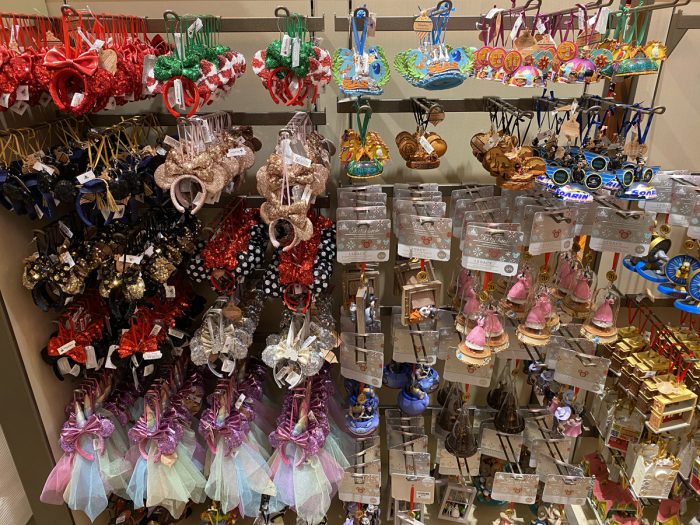 A multitudinous amount of Christmas ornaments, including miniature mouse ear headbands, princess dresses, and Mickey Mouse ear hats.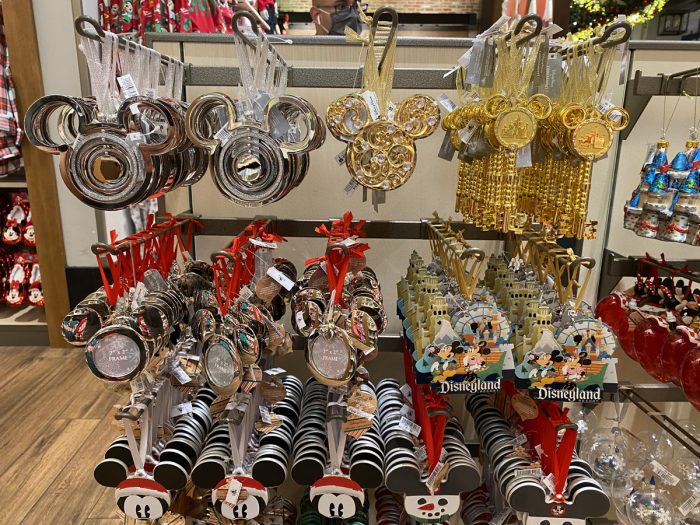 The voluminous selection of ornaments continues with these Mickey head-shaped ones.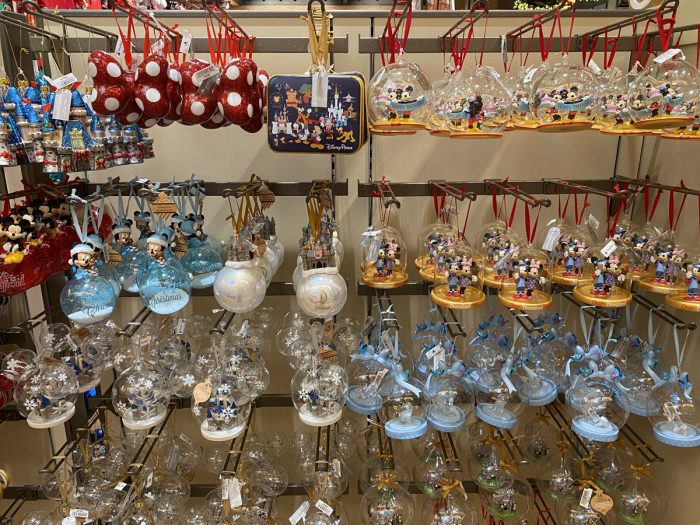 The innumerable ornament offerings include these which remind me of snow globes.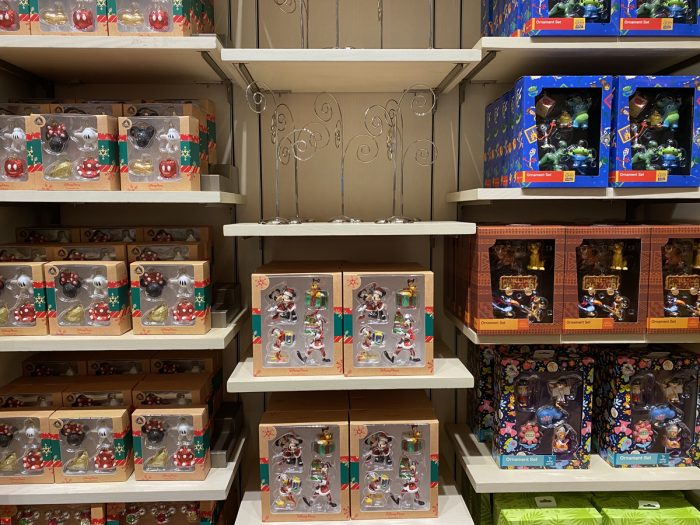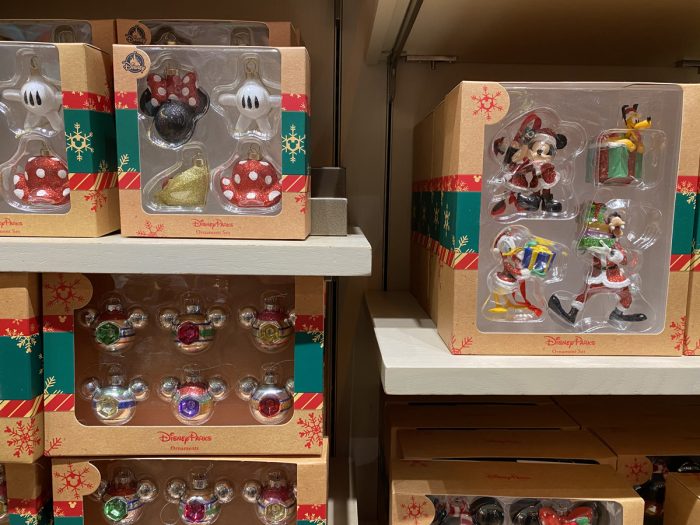 Boxed ornament sets can also be found, including some based on Disney theme park rides.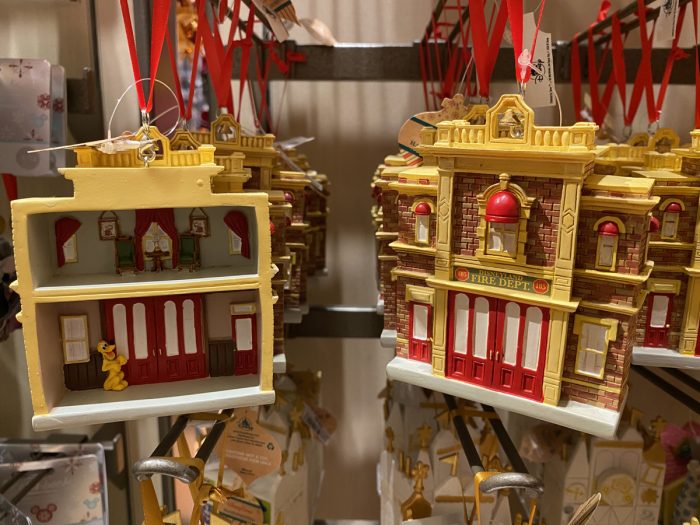 A fantastic Disneyland-specific ornament is this one of Main Street's firehouse. You can flip it around and see the inside, including Walt Disney's upstairs private apartment.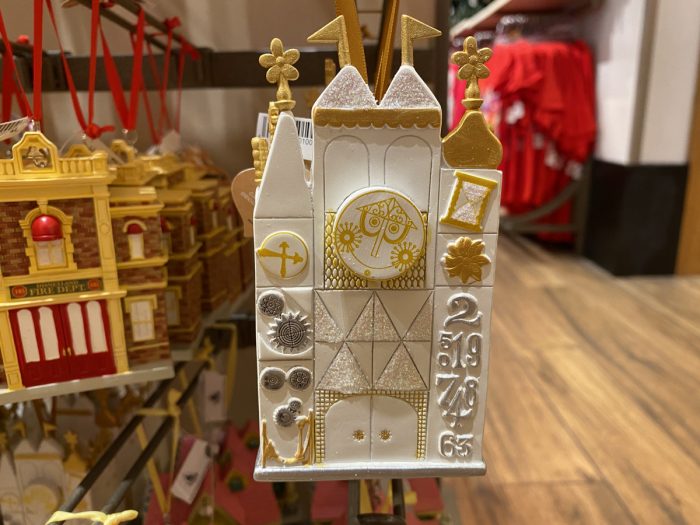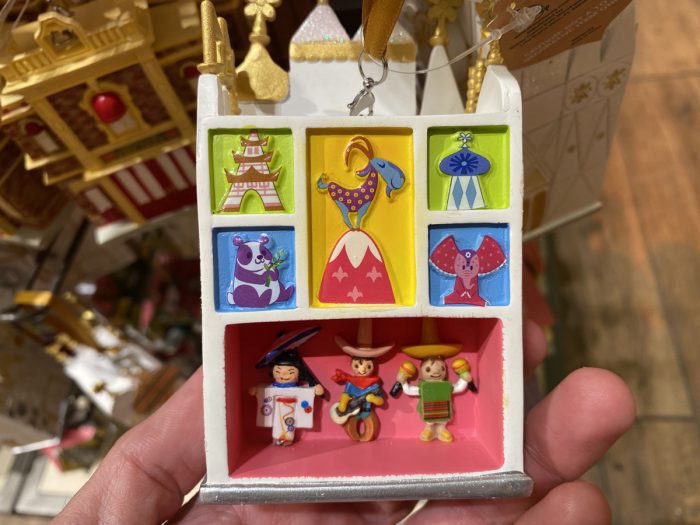 Here's one of "it's a small world" where the ride's famous clock tower can be turned around to reveal some Mary Blair-inspired artwork.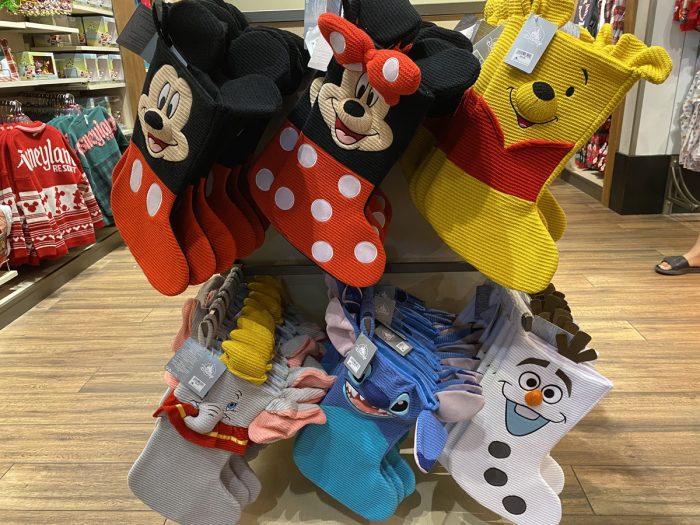 Disney character Christmas stockings for $24.99 each.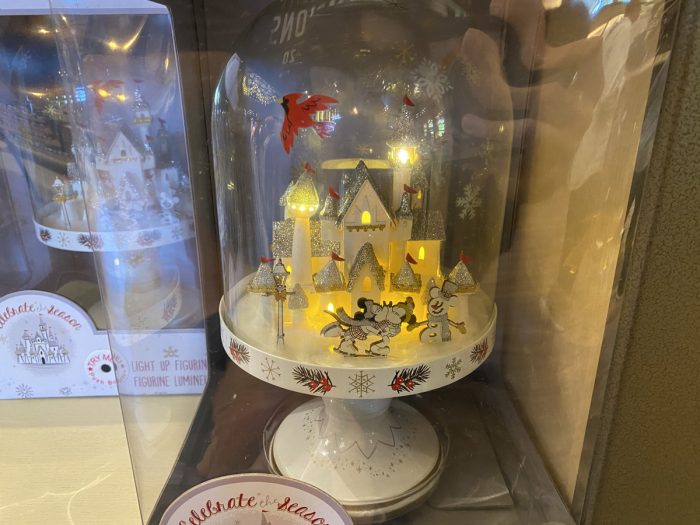 This nice Sleeping Beauty Castle light-up figurine can be yours for $59.99.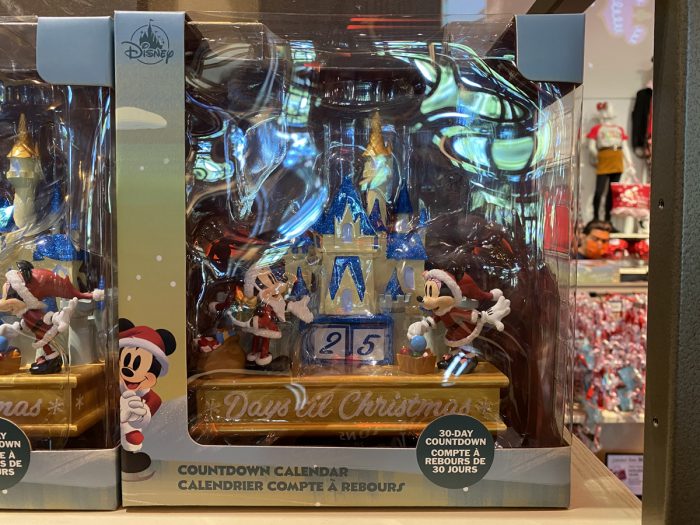 A lovely Christmas countdown calendar for $49.99.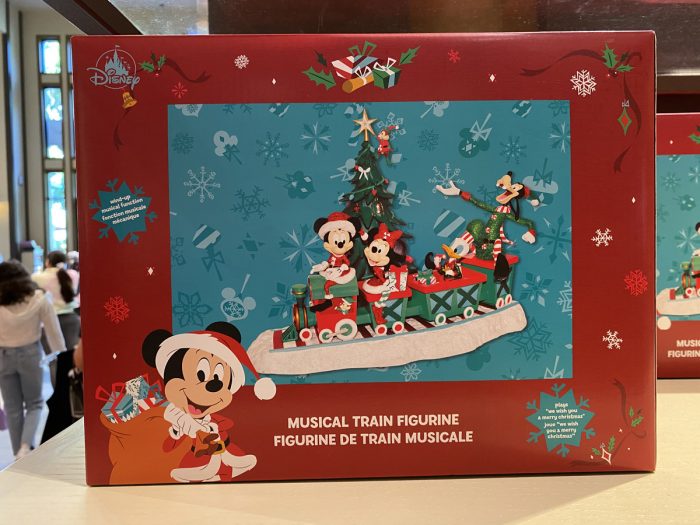 Yet another display piece that your children will donate to Goodwill someday. $64.99.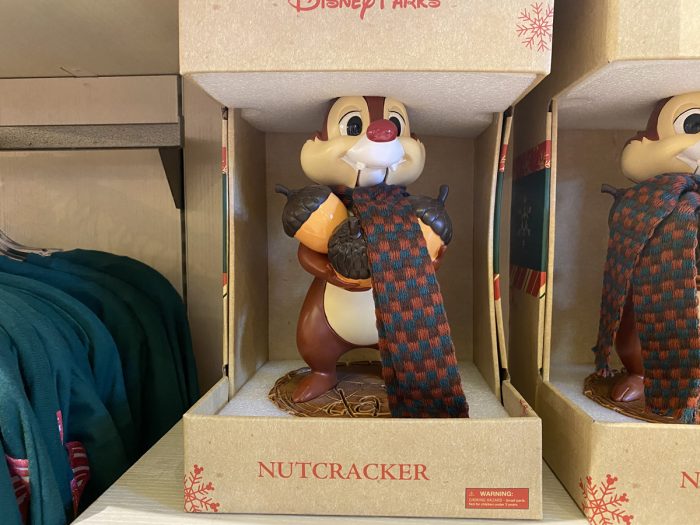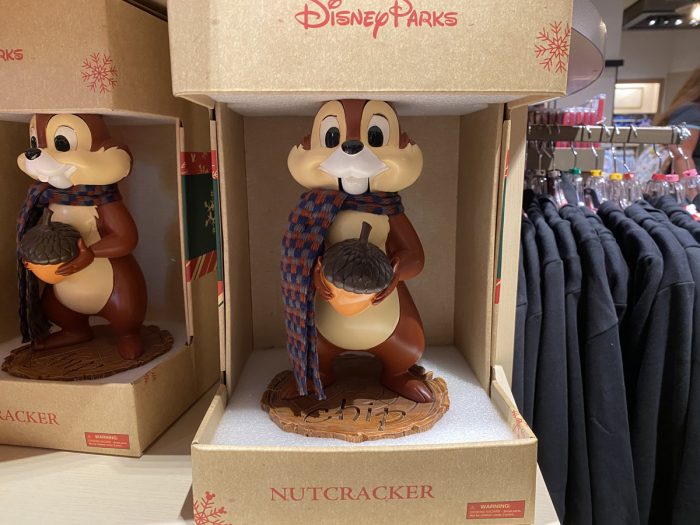 How cute are these Chip & Dale nutcrackers? $59.99 each.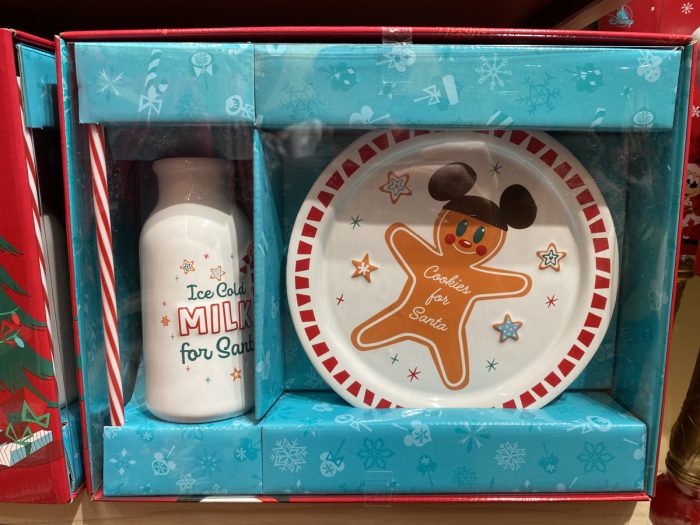 Get ready for Santa's arrival with this plate and glass set.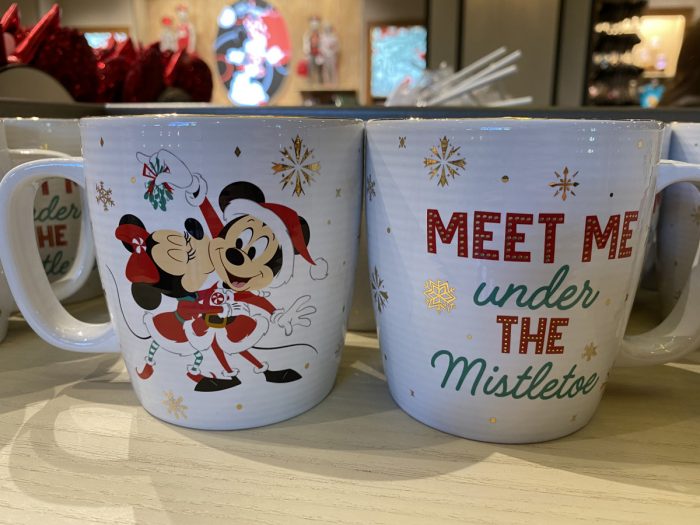 Mickey & Minnie mistletoe mug for $14.99.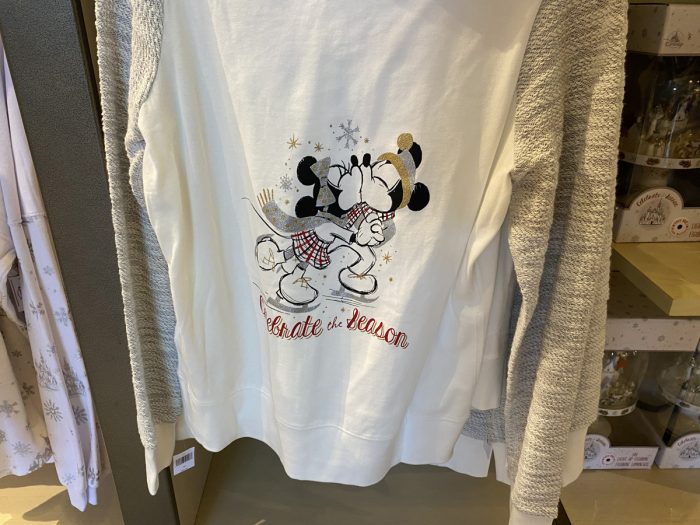 If you prefer Mickey & Minnie in full on PDA mode then this hoodie is for you.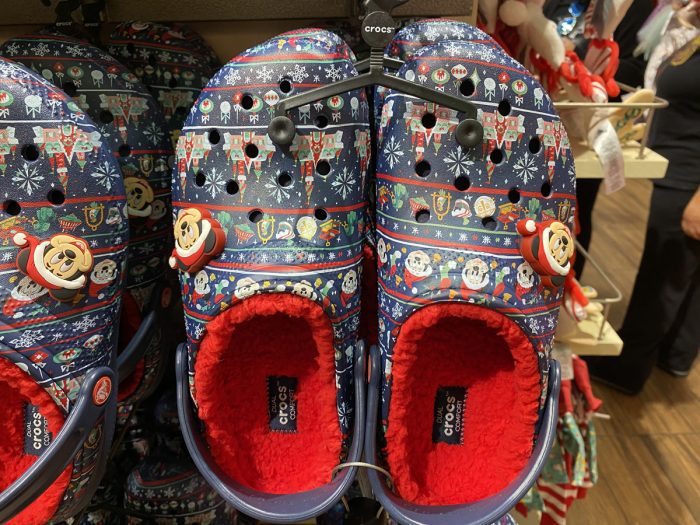 Show everyone how stylish you are with these fuzzy Crocs for $54.99.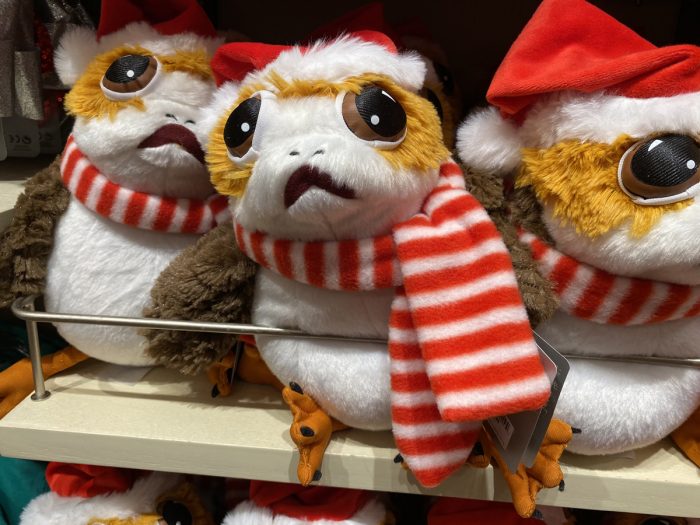 This porg is ready for Christmas!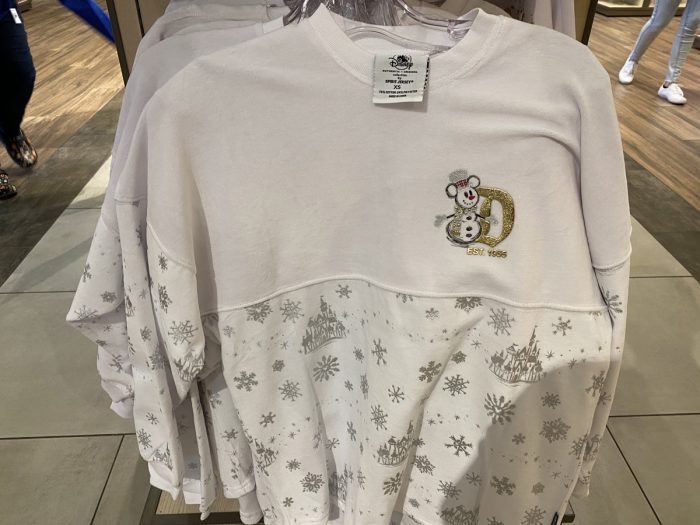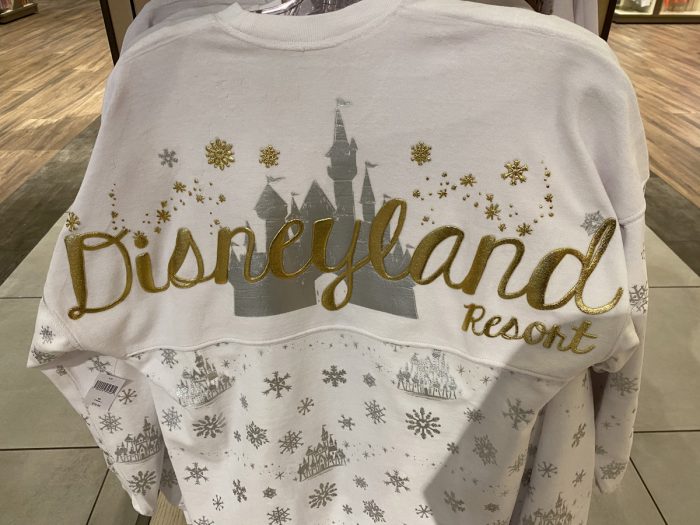 It's time for the spirit jersey portion of this merchandise report. This white and gold one is available for $79.99.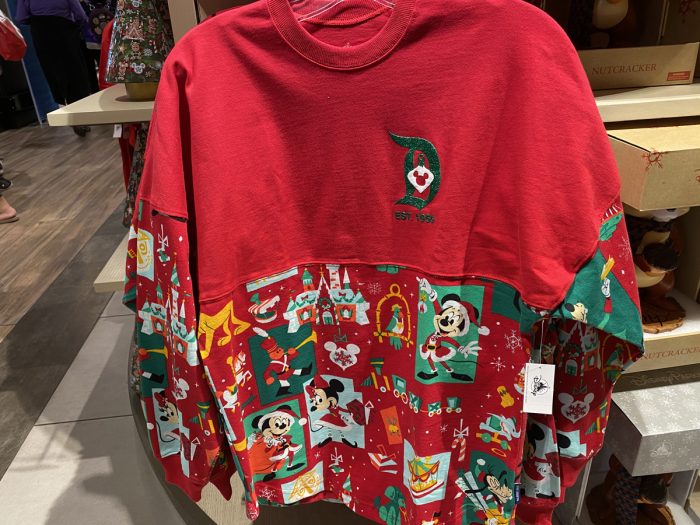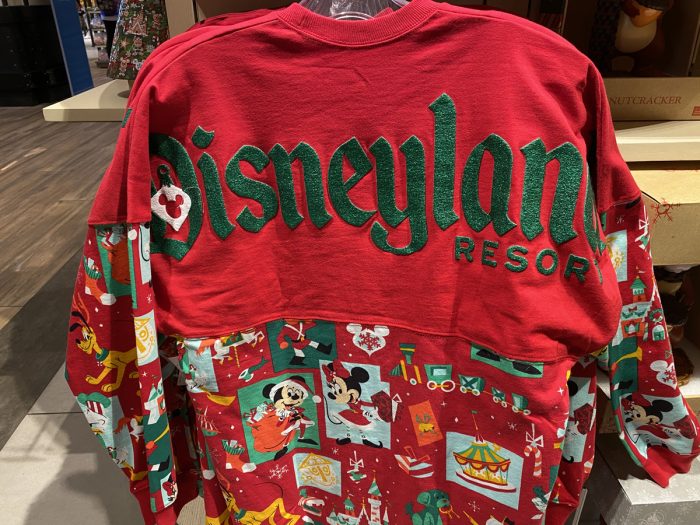 A fun and festive red Christmas spirit jersey for $69.99.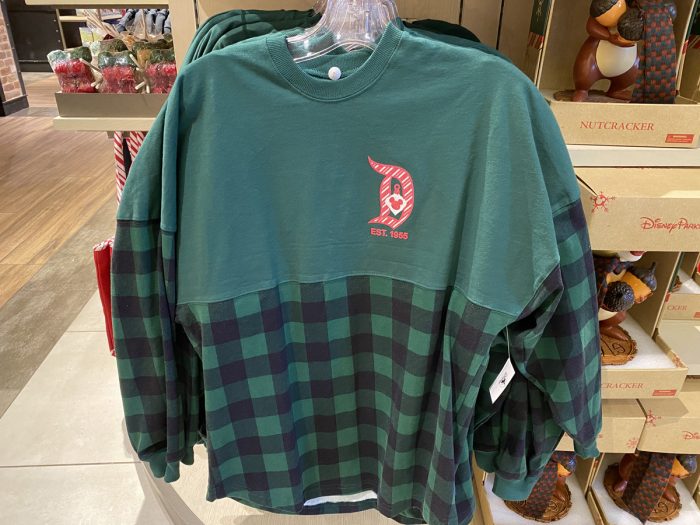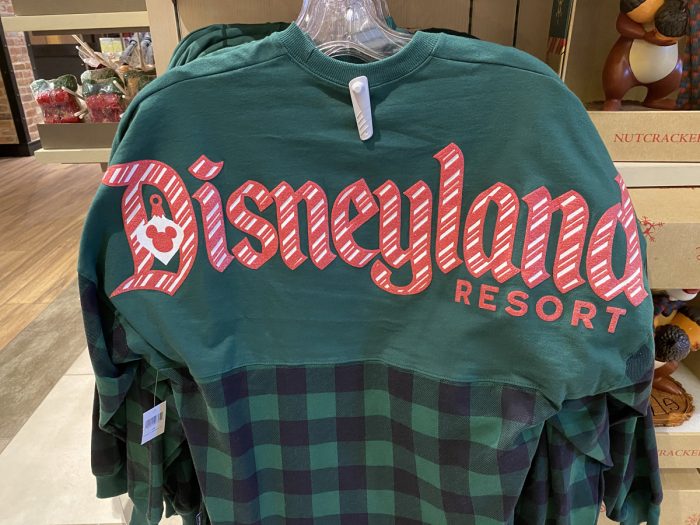 If green is more your thing here's another Christmas spirit jersey for $69.99.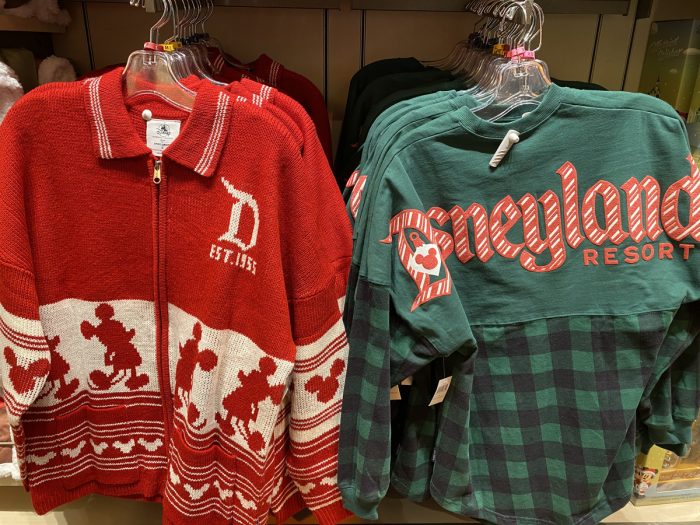 That sweater on the left is also a spirit jersey, but it's made of a thicker knit material. It also has a hefty $119.99 price tag.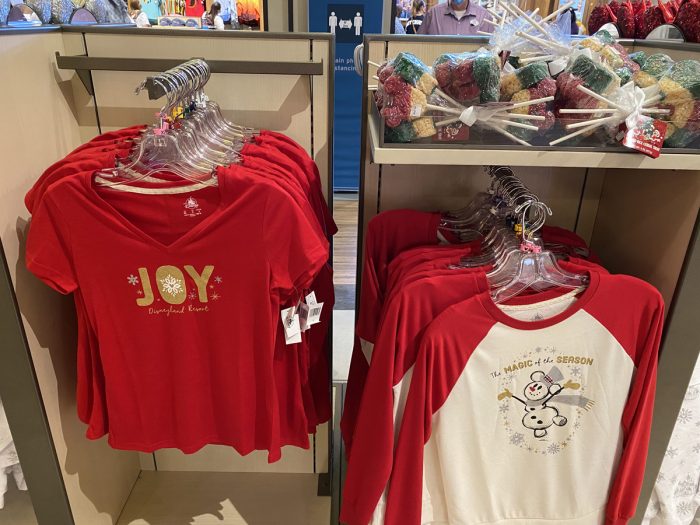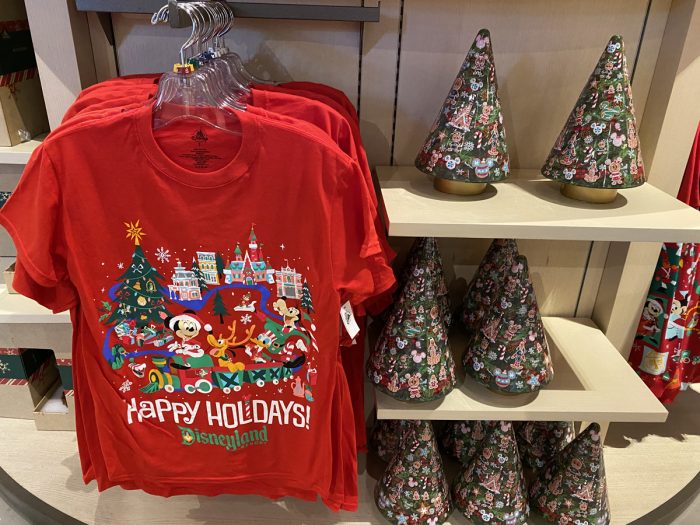 More Disneyland Christmas clothing.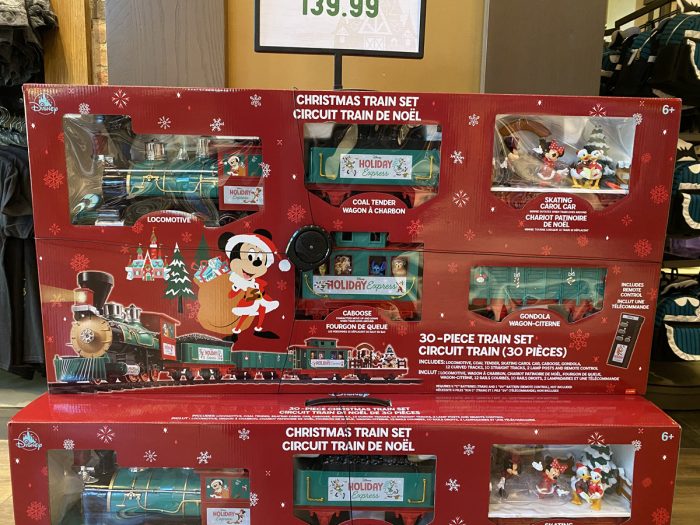 For $139.99 you can purchase this Disney holiday express train for under your tree.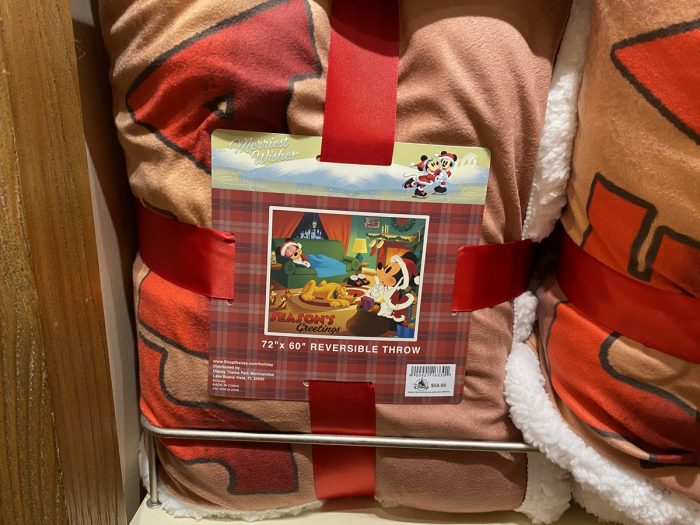 Here's an adorable throw blanket for $59.99.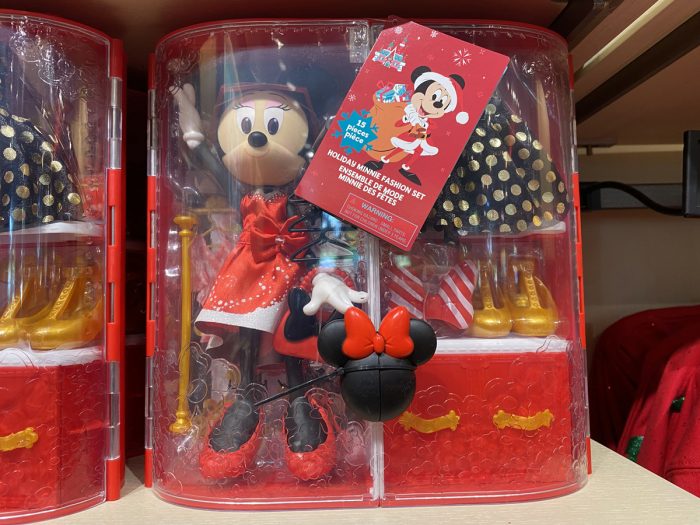 Holiday Minnie Fashion Set doll for $34.99.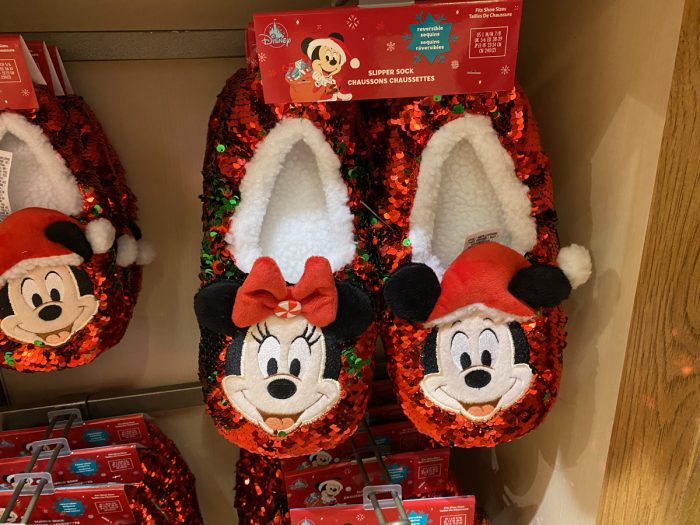 Sparkly Mickey & Minnie slipper socks.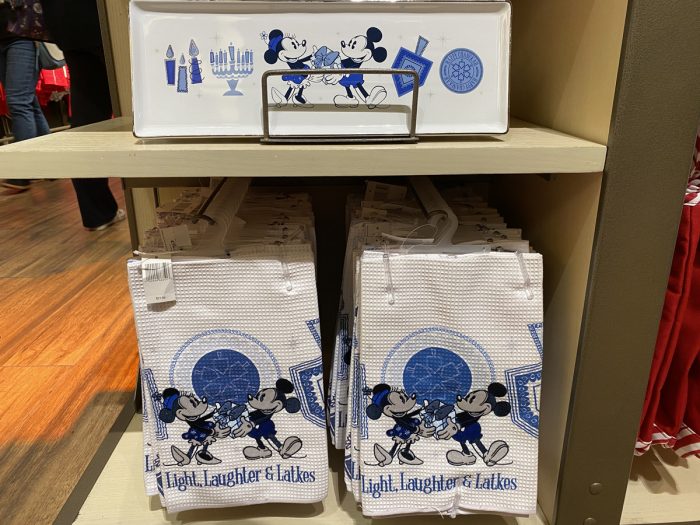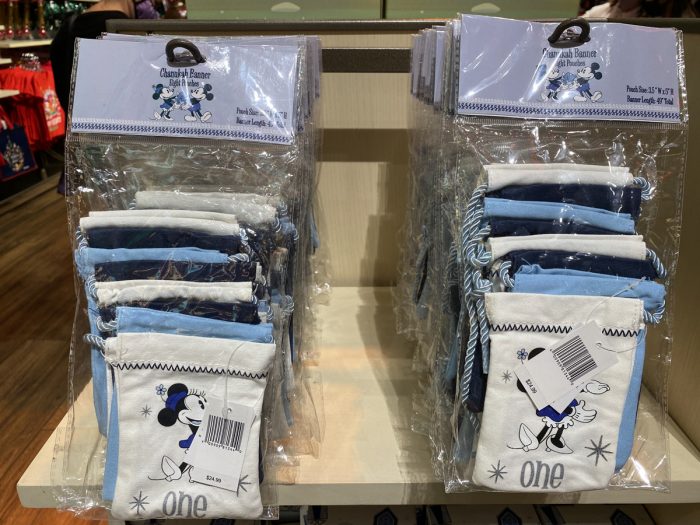 Disneyland also has a selection of Hanukkah items, including a banner, towels and a plate.
Are you ready to celebrate the holidays? Let me know what you're picking up in the comments below.