PHOTOS: New Star Wars Themed Refillable Mugs
More and more Disney is looking for ways to offer upgrade opportunities throughout the resort. This is one instance in which they may have gotten it right. We spotted these Star Wars refillable mugs at Disney's All-Star Music Resort. They are available for $10 as an upgrade for guests using the Disney Dining Plan, or for $29.99 if you do not have the dining plan. Just like the traditional mugs, they earn you unlimited refills from the soda fountains of the resort hotels during your stay.
The Force is strong with these mugs; the design is quite attractive. Luke Skywalker, R2-D2, and C-3PO pose on the sands of Tatooine with a Landspeeder. The sleek design and lack of handle adds more practicality than the standard mugs, when thinking about using them at home, in a car, or even in a stroller's cup holders.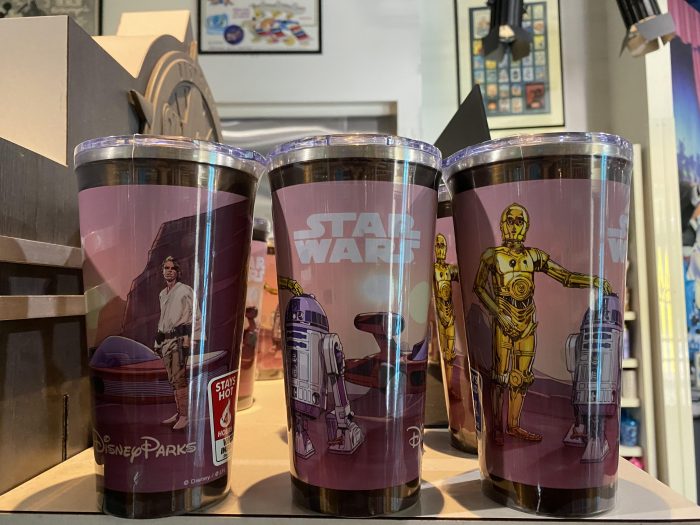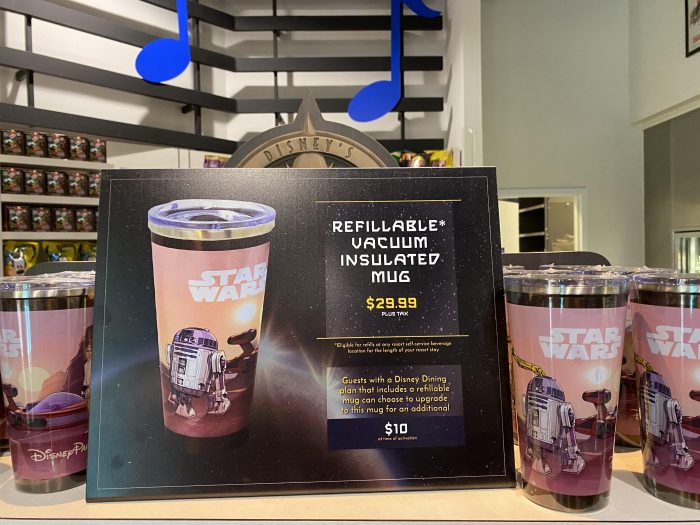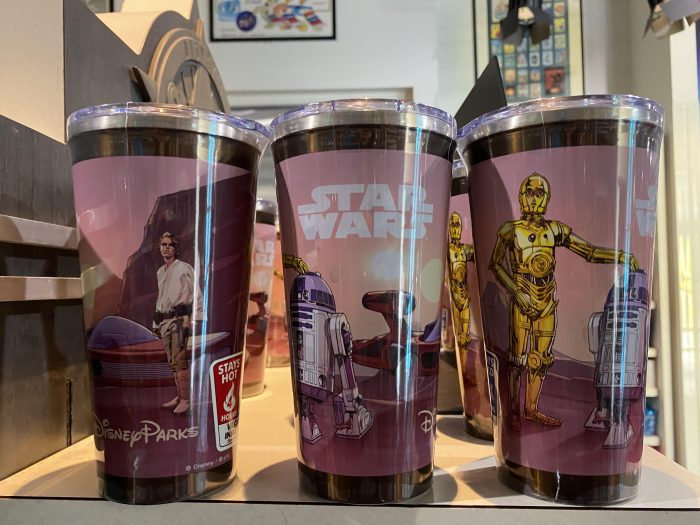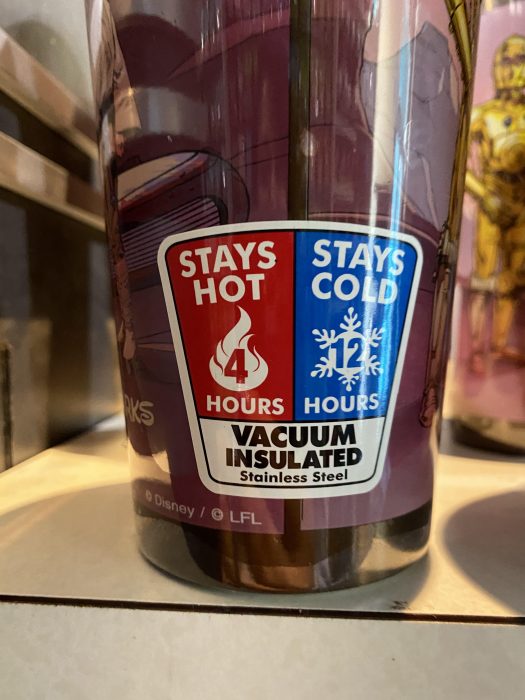 What do you think of these Star Wars refillable mugs? Would you upgrade to them?