Popular Panda Picks at Disney's Animal Kingdom
What's black and white and cute all over? Although Walt Disney World isn't home to pandas, if you are a fan of those fluffy balls of adorableness, there's a lot of panda-themed merchandise at Disney's Animal Kingdom. Here's some of the best, if you have a panda-obsessed pal (or if you're in a state of panda-monium when it comes to those adorable critters).
At various locations around the park, Disney animal baby pals are available, including these cuties.
The bulk of Disney's panda merchandise at Animal Kingdom is found at the Bhaktapur Market, located next to Yak and Yeti Local Food Cafes. There's a little something for everyone. How cute are these panda planters?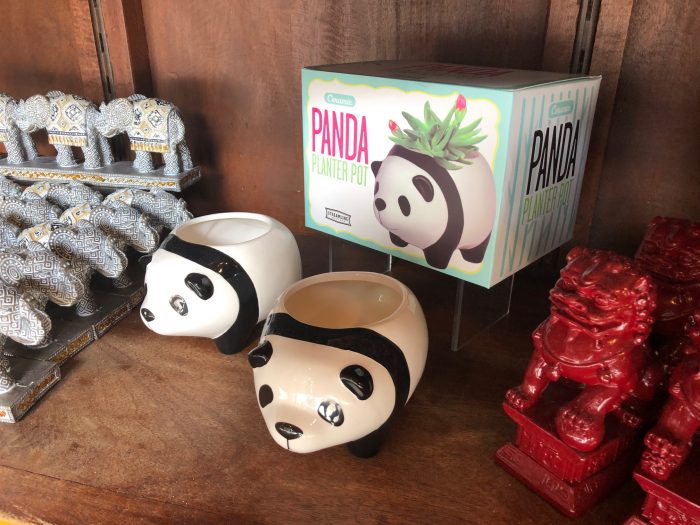 There's also a wide variety of t-shirts for all ages.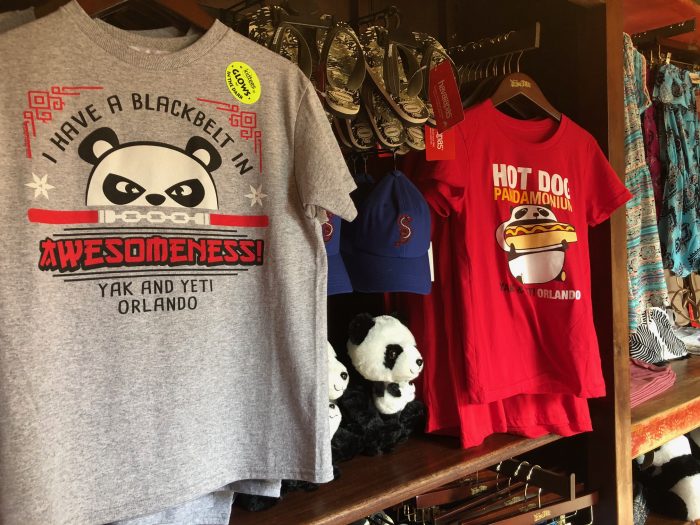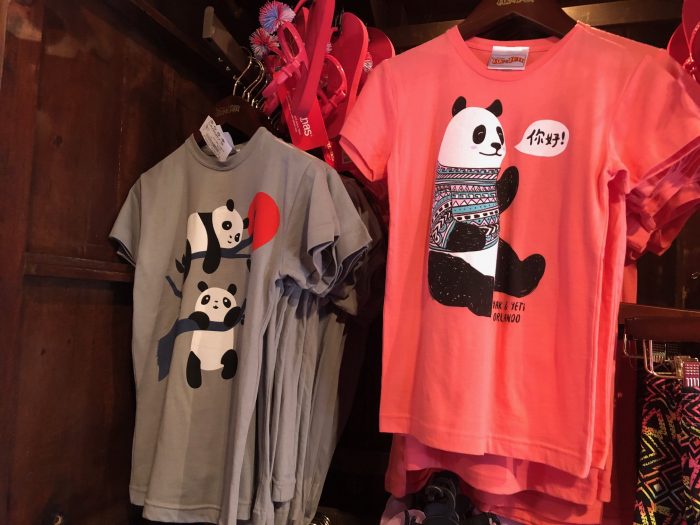 Looking for an inexpensive gift to bring home? What about Best Friends necklaces?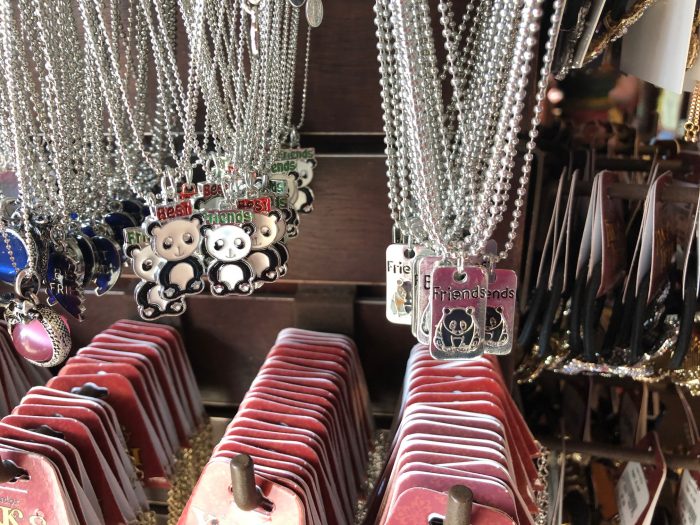 Of course a panda plush is great for all ages.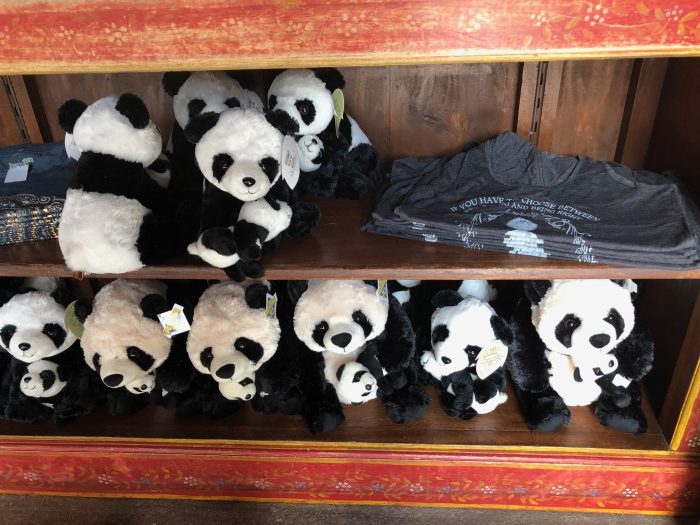 For a quick snack, Hello Panda cookies are available.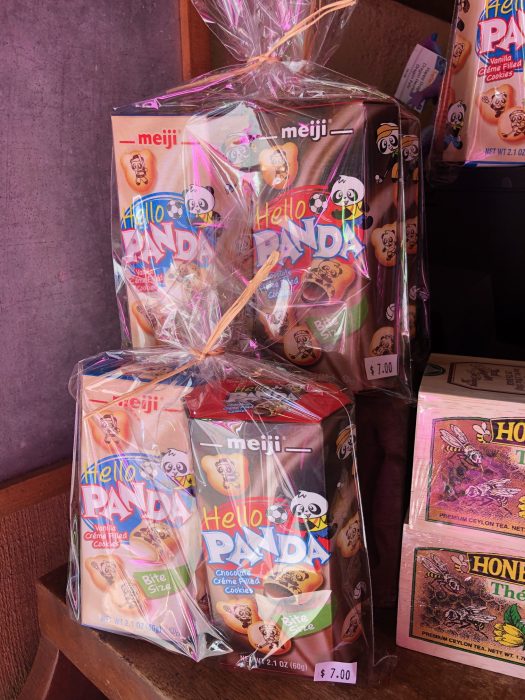 But the panda item that my panda-obsessed daughter had to get is this reversible sequin panda pillow.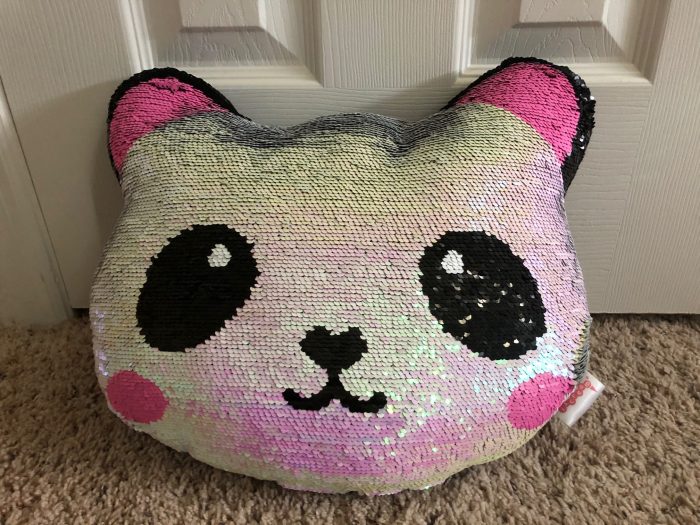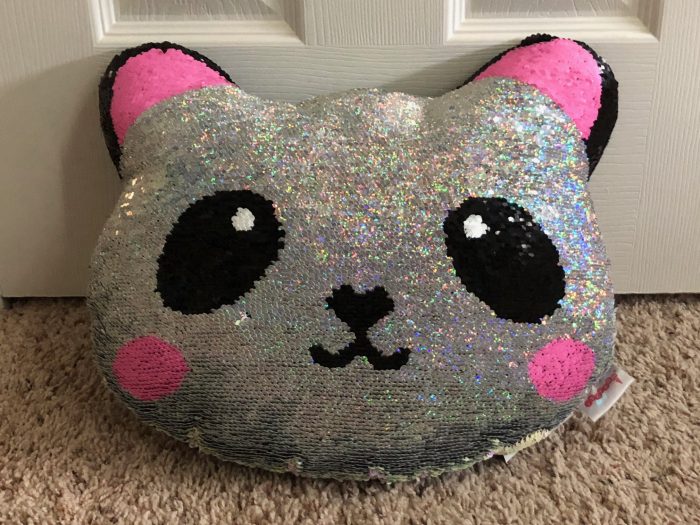 Additional panda merchandise is also available in Epcot in the China pavilion. Even though Walt Disney World doesn't have actual pandas on display, if you're looking for panda-themed gifts, you can find a surprising amount at Walt Disney World.
Oh, and Disney execs–if you're reading. We gave Shanghai a theme park, so the least China can do is send us some pandas to Florida, right?