Port Orleans French Quarter: A Reopening Review
With over 20 resorts to choose from at Walt Disney World, selecting your home away from home at the most magical place on earth can be a little overwhelming. To make the decision process a little easier, and to guarantee that you're fully informed, we're covering what you need to know about a stay at Disney's newly opened Port Orleans French Quarter.
Disney's Port Orleans French Quarter Resort – The Basics
Disney's Port Orleans French Quarter is a Walt Disney World Moderate resort in the Disney Springs area.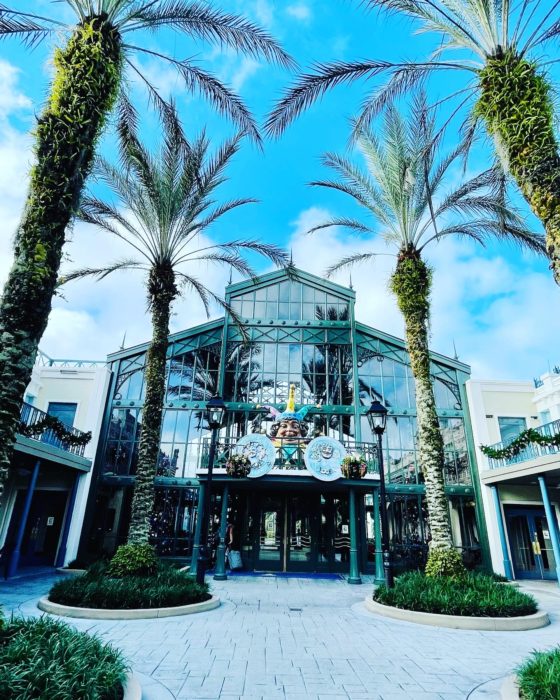 True to its name, Port Orleans French Quarter is themed after New Orleans' French Quarter with a touch of Mardi Gras.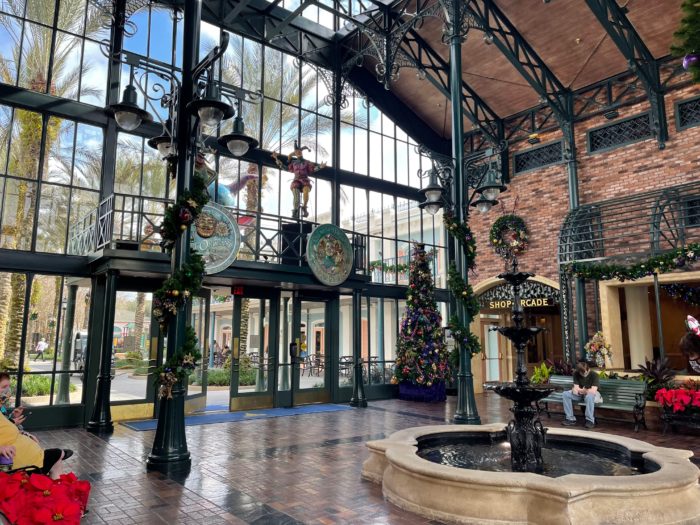 Here guests will find wrought iron railings, manicured lawns, cobblestone streets, lamp posts, and magnolia trees along the banks of the Sassagoula River.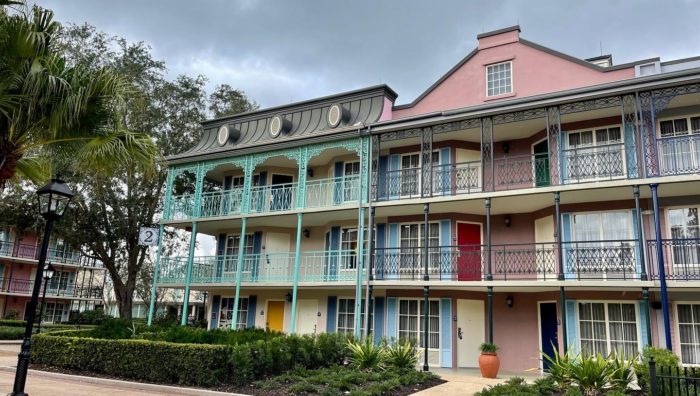 This resort is unique in that its sister resort, Port Orleans Riverside, sits right next door. Both resorts are some of the last to reopen following Walt Disney World's closure in March of 2020.
Our Port Orleans French Quarter Resort Room
Our park reporter Chrissy recently stayed at Port Orleans French Quarter upon its reopening to experience Disney's take on the Crescent City.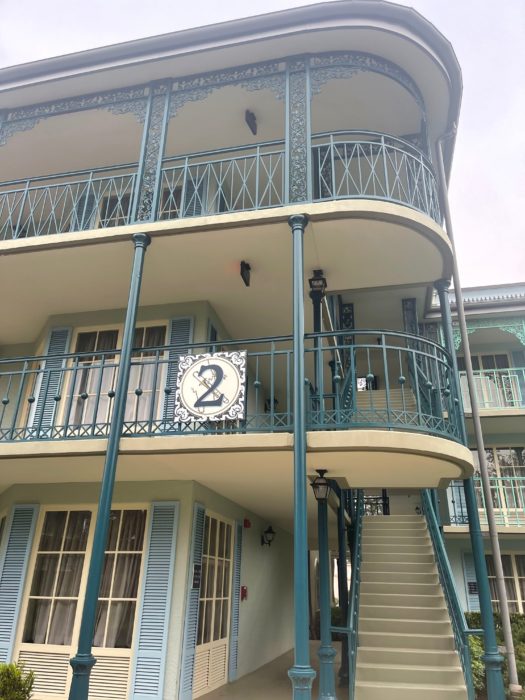 Chrissy stayed in a Garden View room in Building 2 that was priced at $293.40 including taxes and fees on December 14, 2021.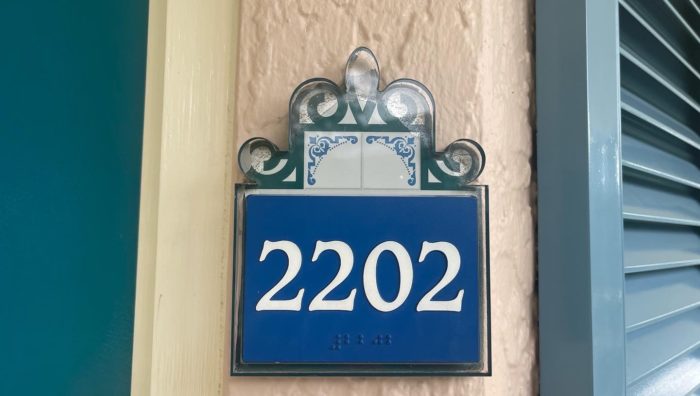 Ready for the grand reveal? The bedroom space of Room 2202 measured 19ft 7in long x 12ft 8in wide.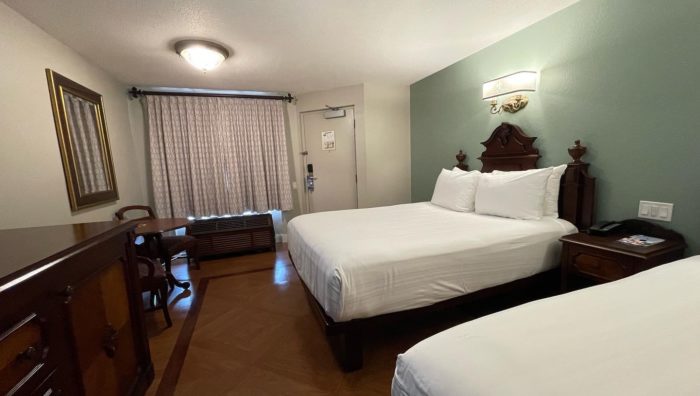 The room's furnishings consist of:
2 queen beds
1 table with 2 chairs
1 bench
1 shelf with pegs
1 nightstand
Also, as an FYI, the room offers 11 outlets and 6 USB ports total.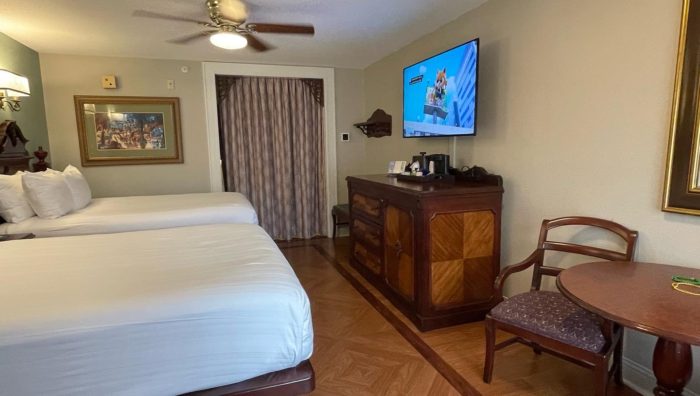 Like most Disney Resorts these days, there's plenty of room under both beds for luggage storage; and yes, your kids won't just jump on these beds but also crawl under them. You've been warned.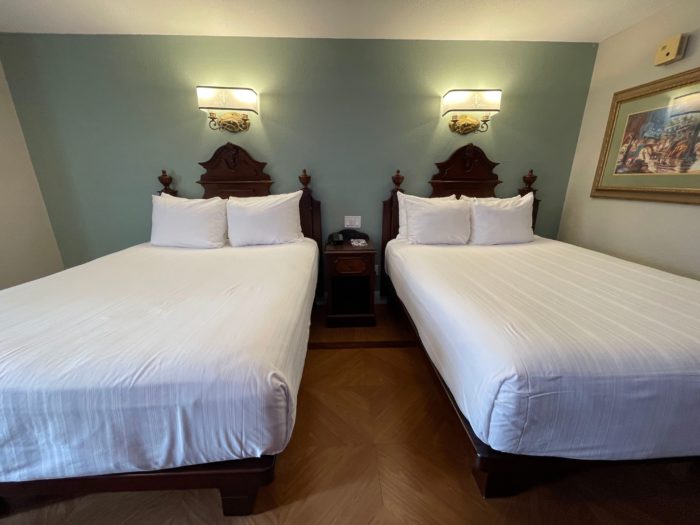 Each bed has four pillows with an additional sealed blanket and pillow in the closet/bathroom space.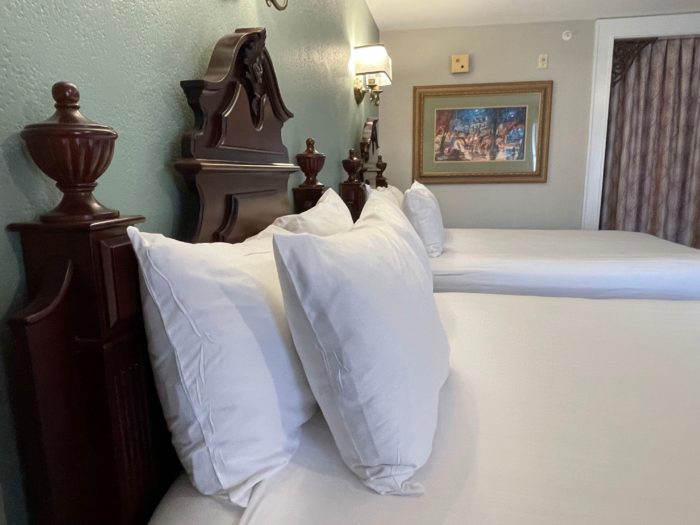 Also, per the TouringPlans room review standard, Chrissy checked the dates, brands, and condition of the room's mattresses and bedding.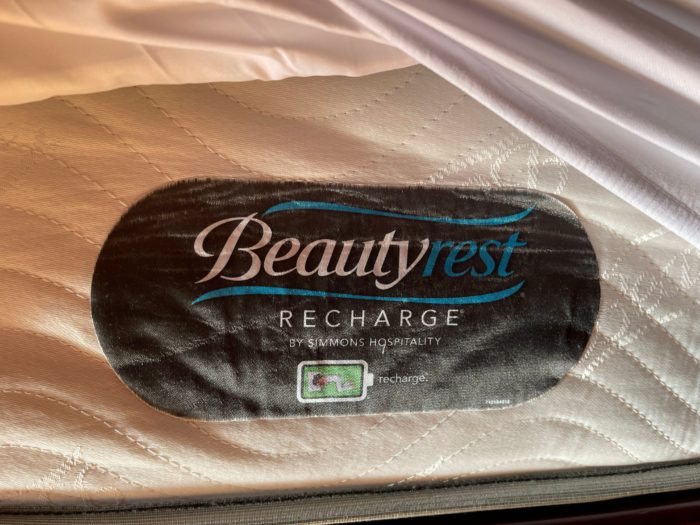 The mattress was a BeautyRest and in good condition. She also shared images of the tags and brands of the blankets, sheets, and pillows: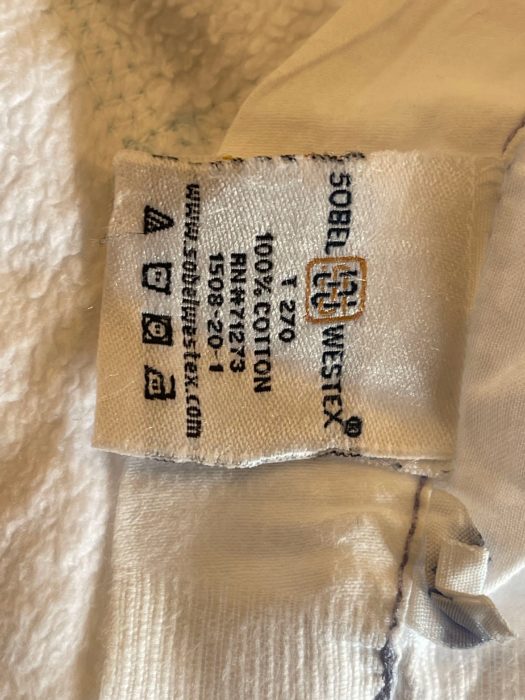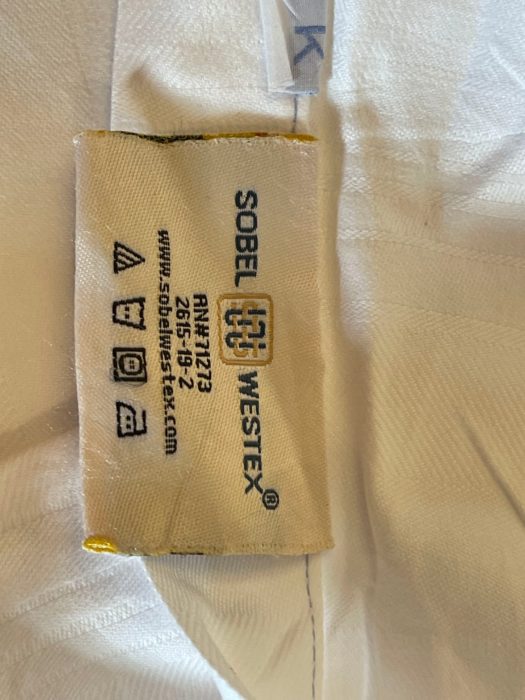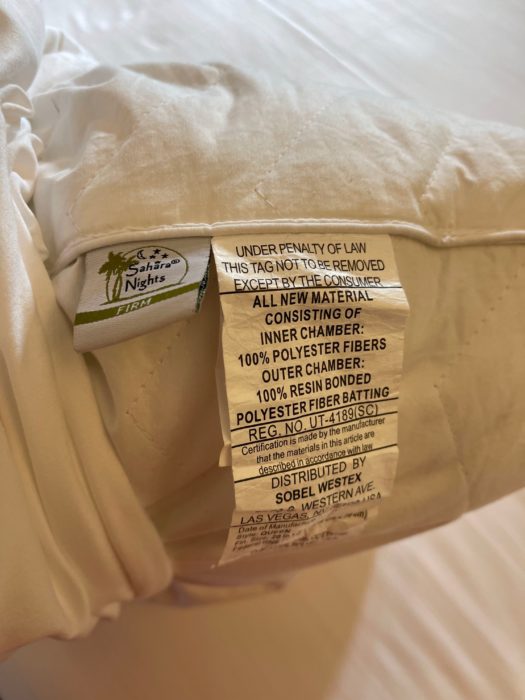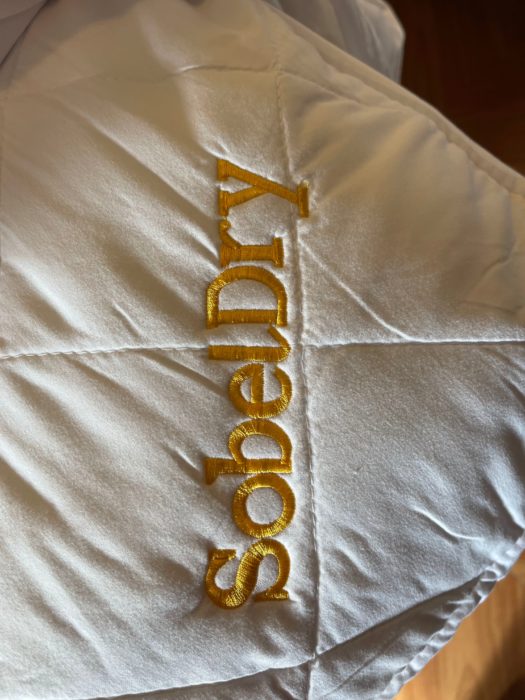 The oldest sheets were dated as being from February of 2019, but they still appeared to be in good condition.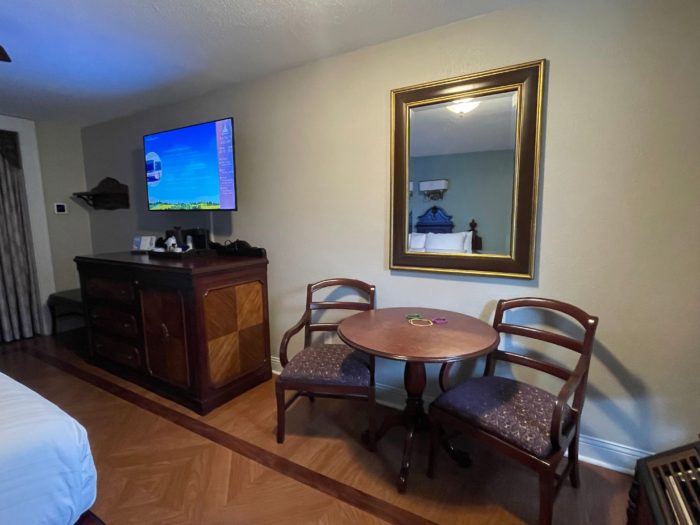 Also, as a special touch, a Hidden Mickey made of Mardi Gras beads was waiting on the table. Who wouldn't love a free, themed souvenir?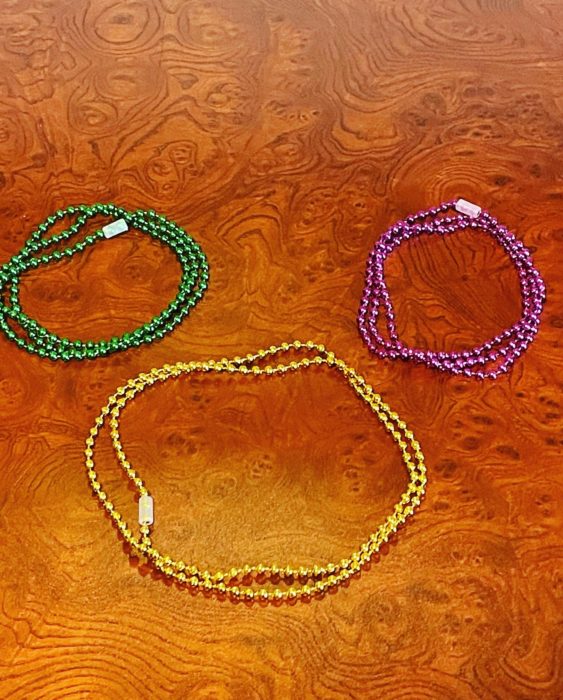 The room's flat-screen TV was 52″ Samsung. Surprisingly, that's actually bigger than the TV Chrissy had in her room at Disney's Wilderness Lodge earlier this year.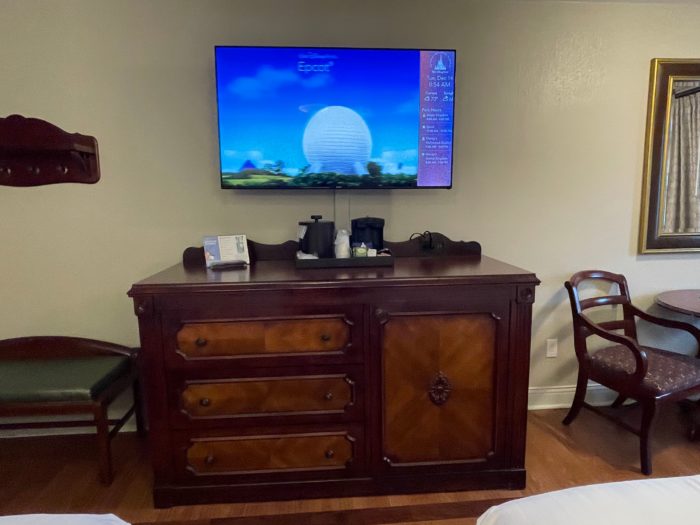 The TV was fixed on a moveable arm with cable hook up / access on the back.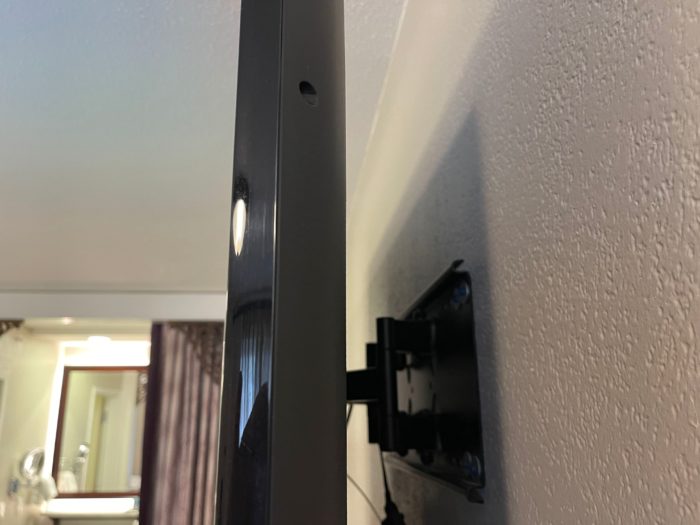 This is great if you travel with a Roku, Amazon Fire TV stick, or anything else that hooks into the TV.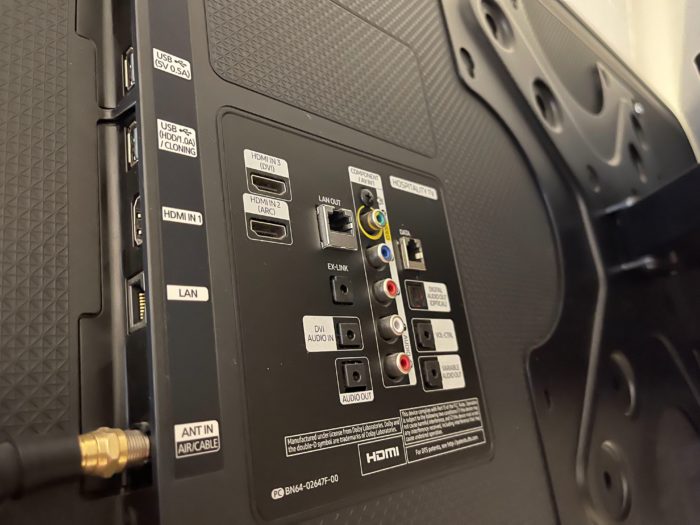 The room also comes with a two-cup Cuisinart coffee maker with filter packs.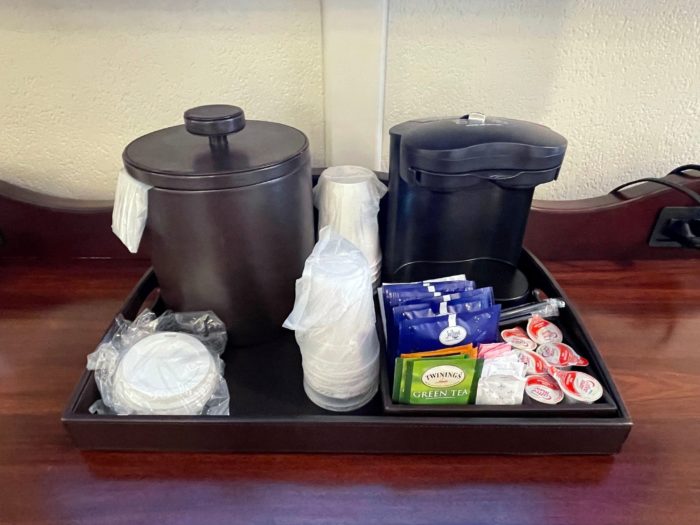 Coffee (both regular and decaf), tea, plastic and styrofoam cups, sugar, and creamer are all provided. The dresser itself measured 5ft 6in x 2ft wide.
Here's a peek at the room's hidden mini-fridge.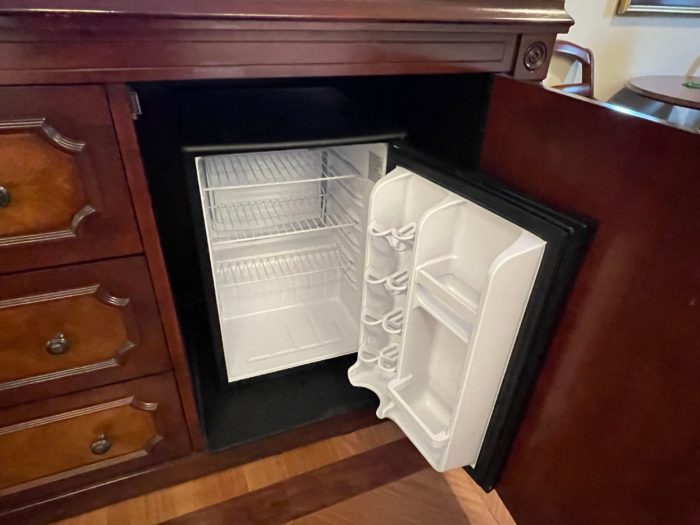 Can't say I love these A/C units, but at least they match the room?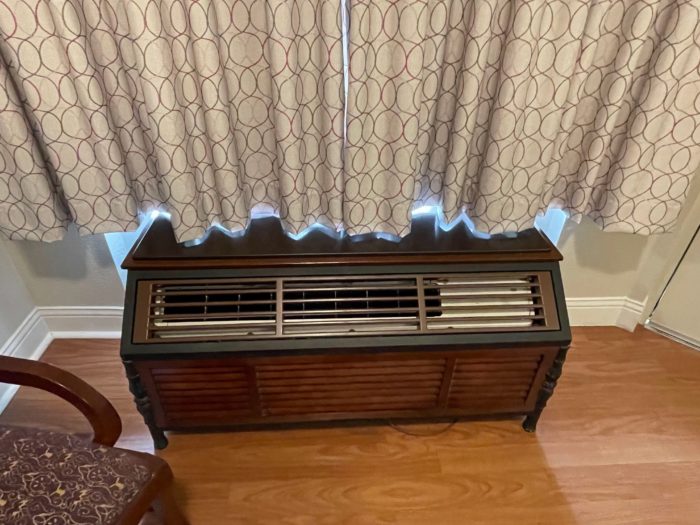 Also, note the curtain hanging over the room's window doesn't quite block out all of that Florida sunshine.
Speaking of which, Chrissy took light readings all throughout the room – all LUX. Here's what she discovered:
Double curtains – one sheer and one blackout  – both closed and all lights off in the room = 10.4
Table and chairs with lights on 189
Dresser near coffee maker with lights on 74.8
Pillow with lights 194.5
Nightstand with lights 223
Bathroom vanity with lights 347
She also evaluated certain sound levels in the room:
Nightstand with A/C running 54.1 dBA
Window near A/C with A/C running 64.2 dBA
Nightstand without A/C 42.2 dBA
Like many Disney Value and Moderate resort rooms, the bedroom is separated from the vanity and closet space by a curtain divider.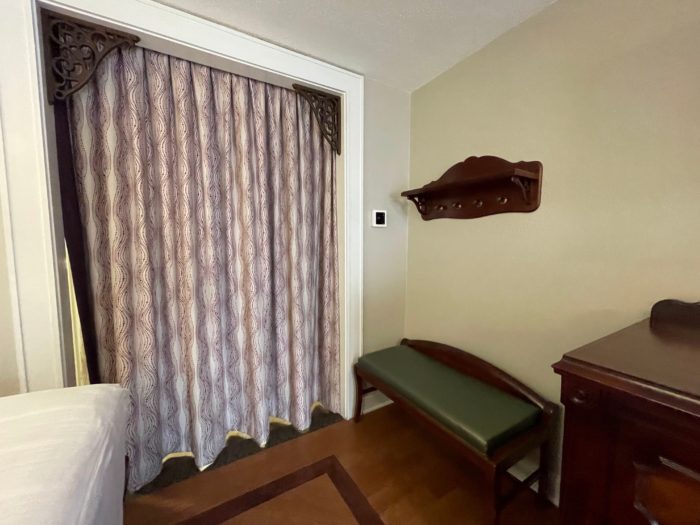 The entire vanity space measured 7ft long x 5ft 6in wide.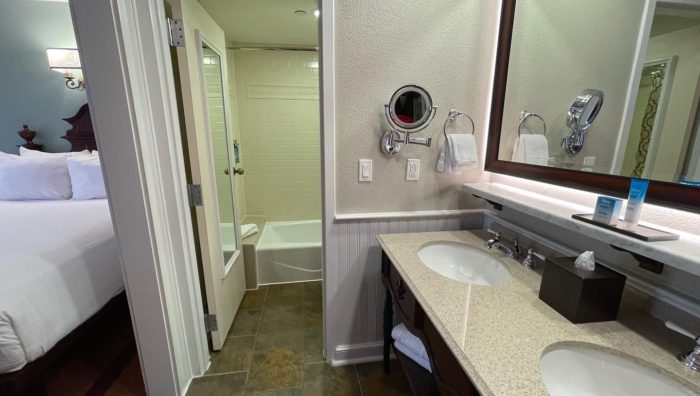 The vanity thankfully has storage space both above and below its double sinks.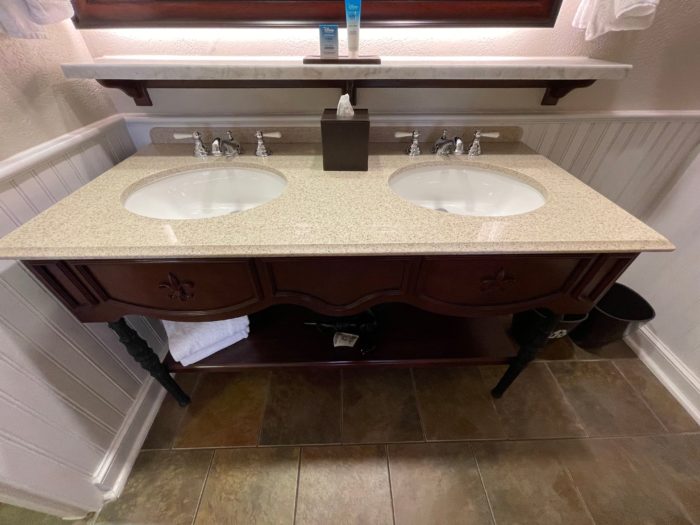 There's also a light-up magnifying mirror mounted to the wall…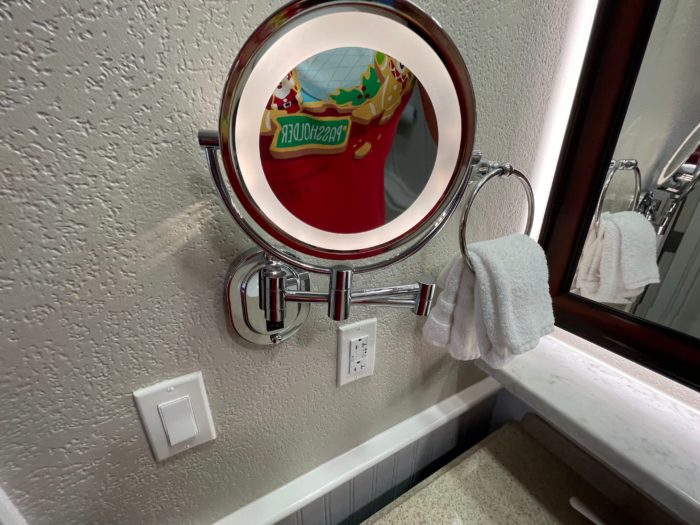 …and here's a look at the room's provided hairdryer.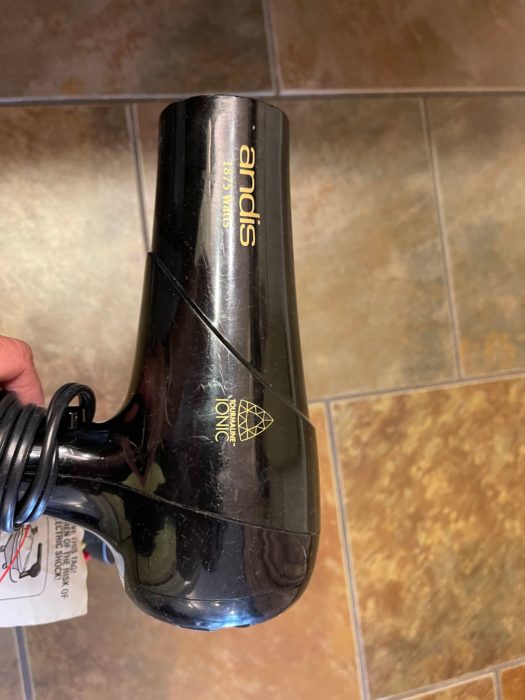 To the right of the vanity is an additional shelf, a sealed pillow and blanket, an iron and ironing board, and the room's safe.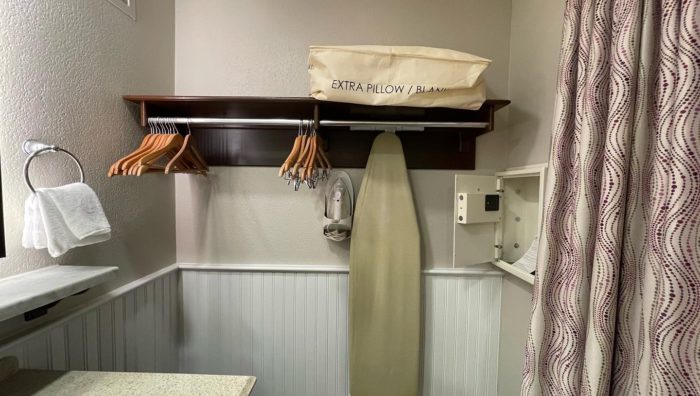 It's a standard Safemark.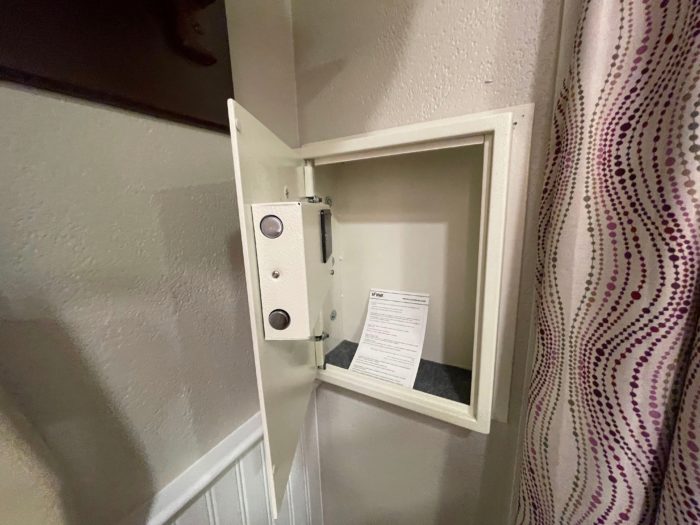 Now the bathroom is what you'll usually find at a Disney Value or Moderate resort. Basically, that's a polite way of saying that it's gonna be cramped.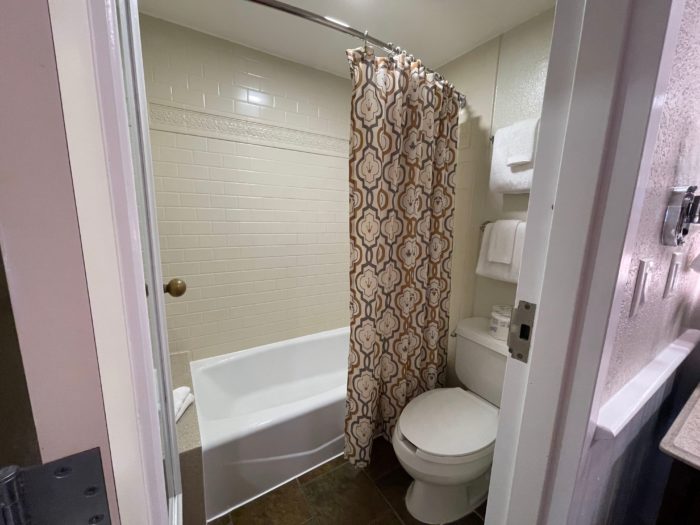 The tub and shower combo is relatively standard.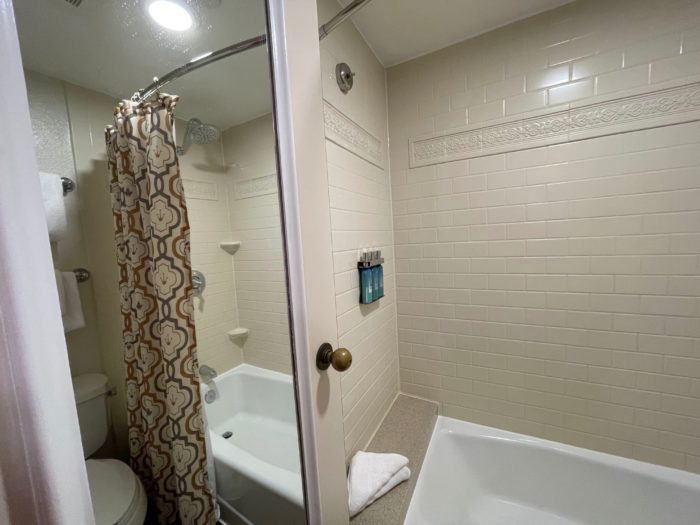 Also, the bathroom door has a full-length mirror which is something we think every hotel and resort room should have, by the way.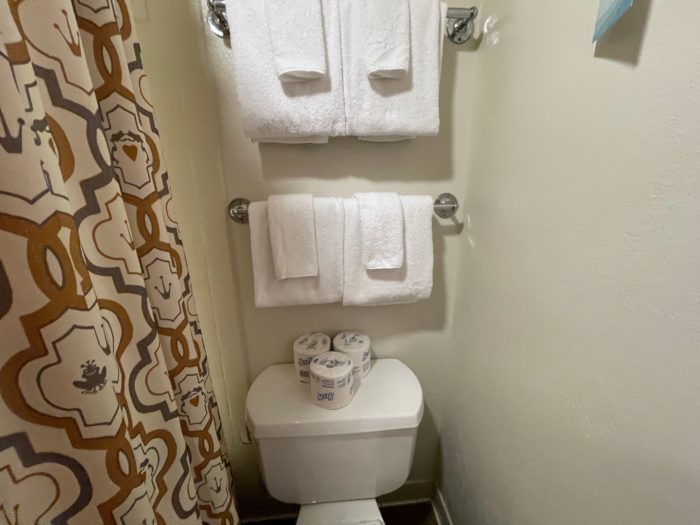 The bathroom came with six bath towels and 6 washcloths.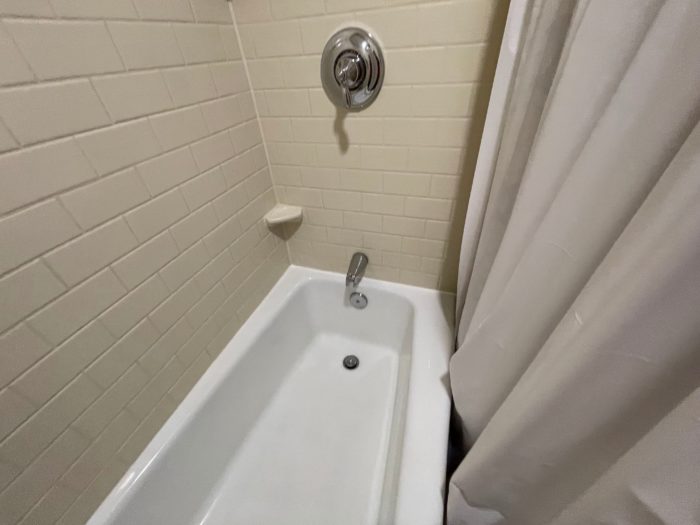 Here's a look at the tub…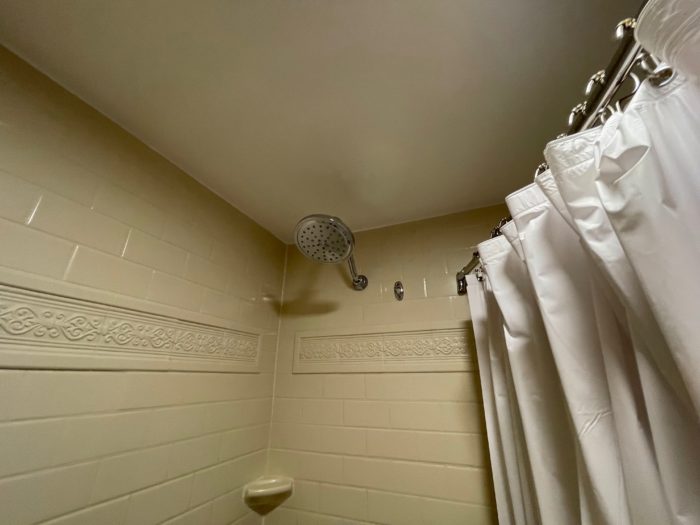 …and the shower head.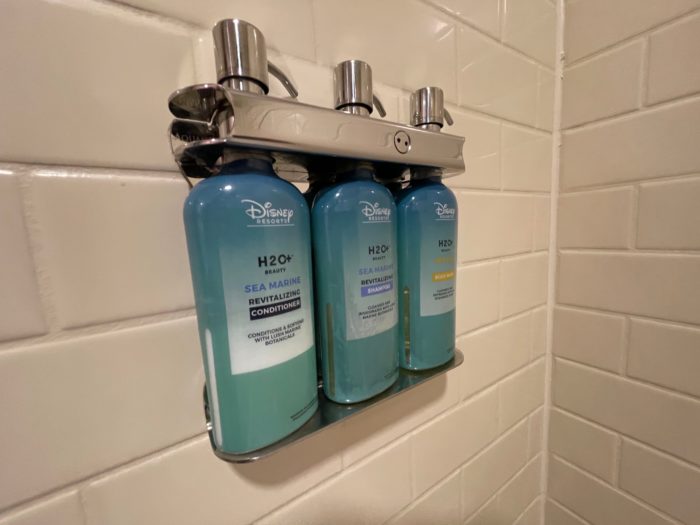 Unfortunately, the trend of mounted pumps for Disney's H20+ shampoo, conditioner, and body wash has continued here as well.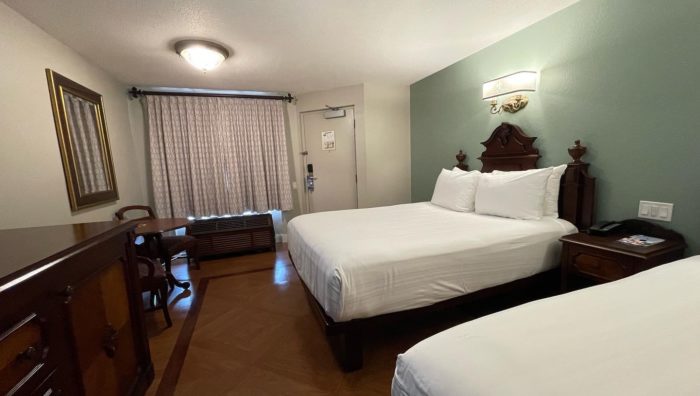 Now, like other Disney Moderate and Value resorts, Disney's French Quarter rooms are outside entry with both stair and elevator access, but many at French Quarter offer picturesque views of the resort's grounds and the Sassagoula River.
Also, even though Room 2202 was categorized as a Garden View room, it had all the location benefits of being a Preferred Room.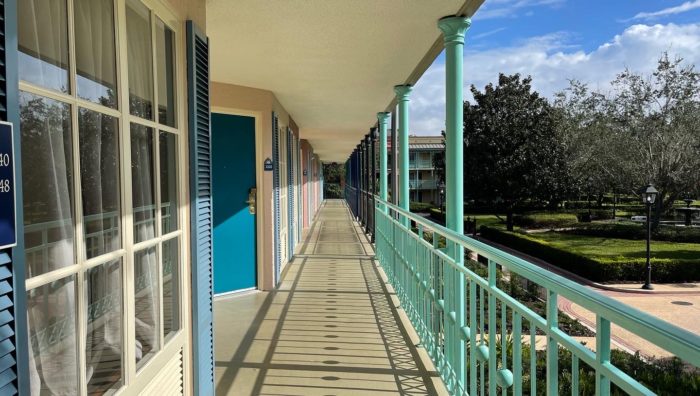 Chrissy actually timed how long it took her to get from her room to certain areas of the resort. Here's what she found out:
1 minute 22 seconds from Room 2202 to Sassagoula Floatworks (food court)
3 minutes 16 seconds from Room 2202 to bus stop
48 seconds from Room 2202 to Double Lagoon Pool & Splash Pad
59 seconds from Room 2202 to the Sassagoula Steamboat bound for Disney Springs
15 minutes 23 seconds from French Quarter dock to Disney Springs dock
Port Orleans French Quarter Amenities
Laundry and Dry Cleaning Services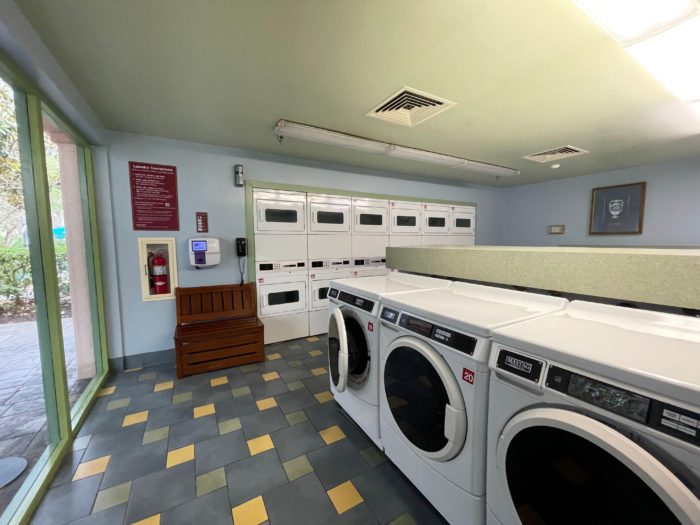 French Quarter's 24-hour self-service laundry room is located near the Doubloon Lagoon pool and behind Mardi Grogs. The machines accept credit and debit cards only.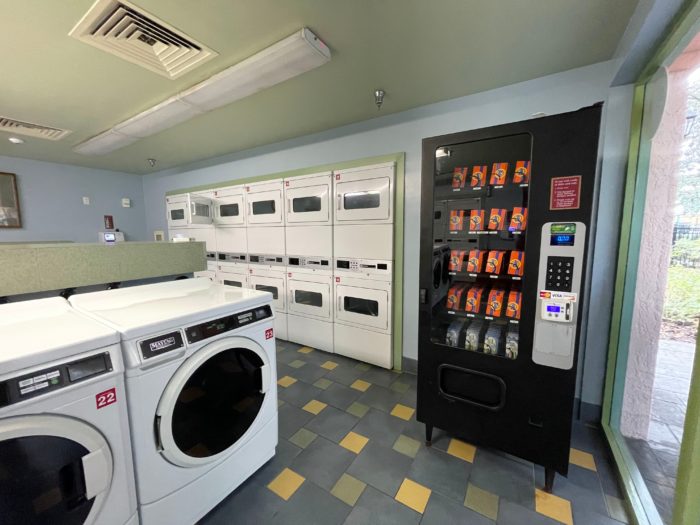 For dry cleaning or valet laundry service, guests should select "Housekeeping" on their resort room phone, deposit their items in a provided laundry bag for pick up, and fill out the attached form. The bags are picked up by 9:00 a.m. are typically returned after 7:00 p.m. the same day.
Jackson Square Gifts & Desires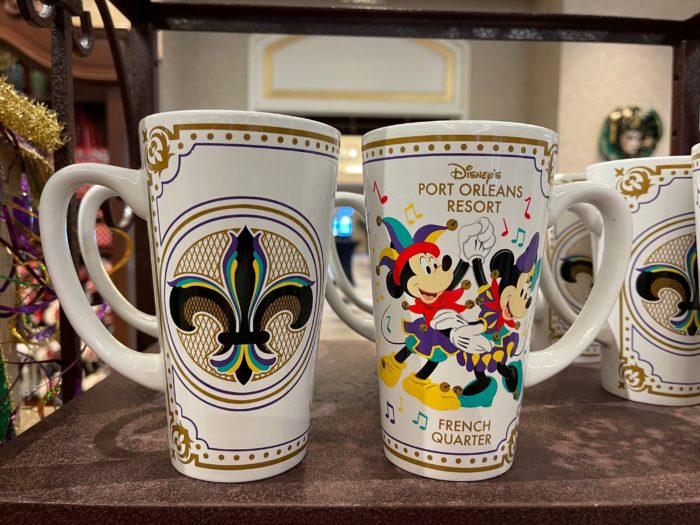 French Quarter's gift shop is currently open from 8:00 a.m. to 11:00 p.m. In addition to your standard Disney merch and sundries, there's also a variety of resort-specific merch.
Port Orleans French Quarter Pools & Recreation
Doubloon Lagoon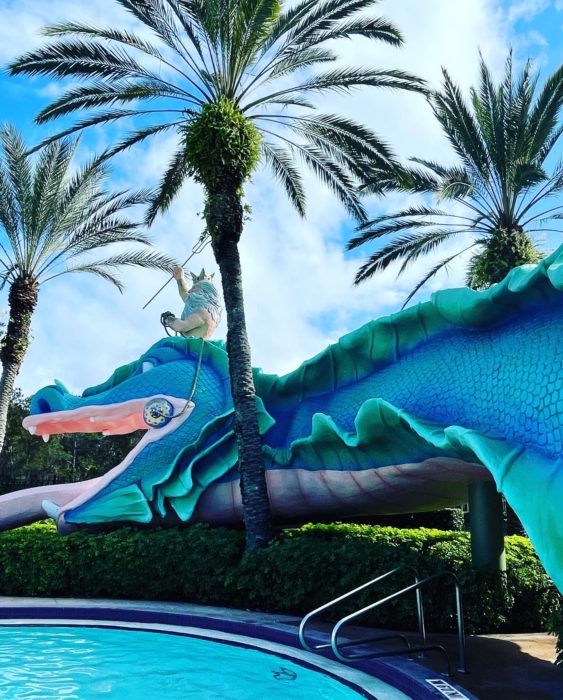 French Quarter's pool features a Mardi Gras-theme with a 51-foot-long, blue sea serpent waterslide, King Neptune, and an alligator band. Let's just say, it's definitely unique.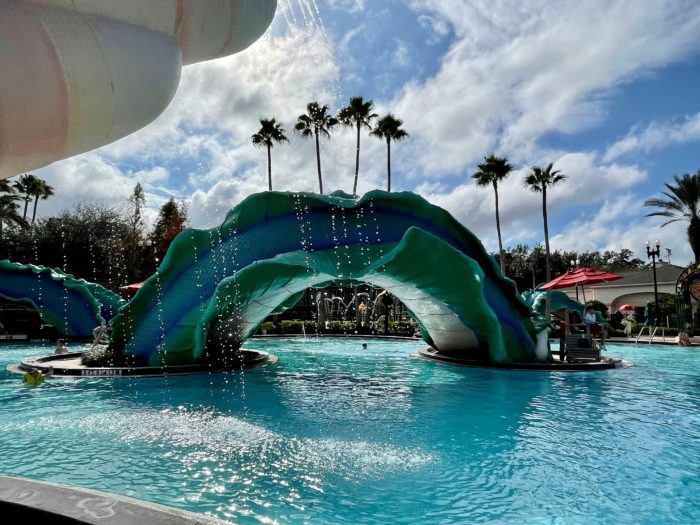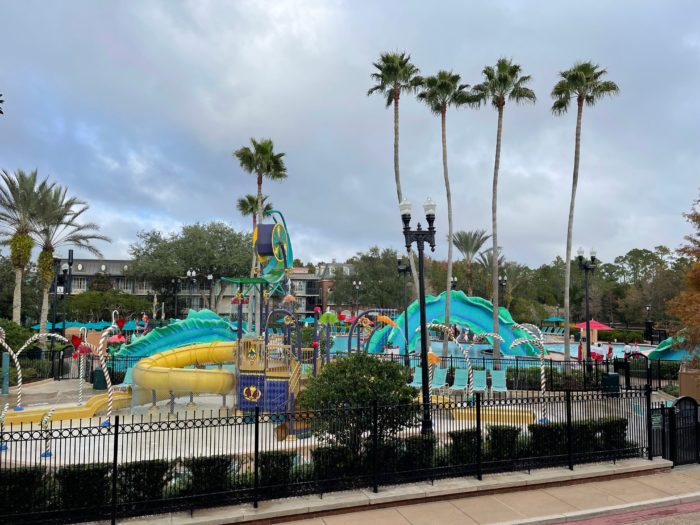 Note: Guests must be 48" or under to play at the Doubloon Lagoon Water Play Area.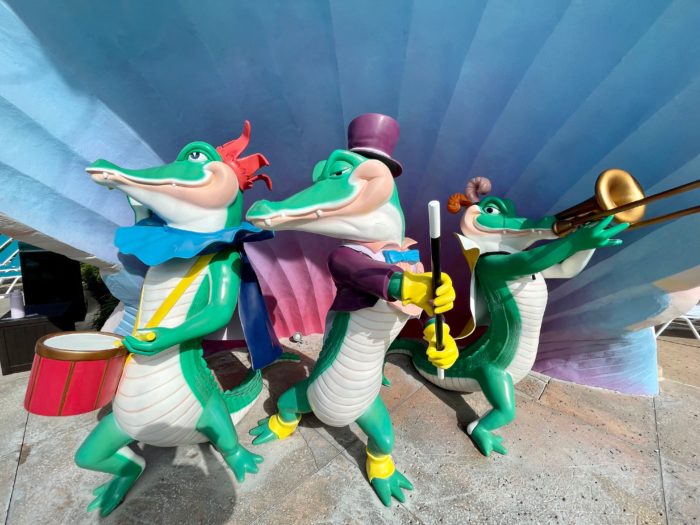 Painting on de' Bayou
Aspiring artists ages 12 and over, as well as pros, can take part in a painting class at Sassagoula Floatworks each Wednesday. The experience costs $35 per person plus tax. Check in begins at 1:45 p.m. and the class starts 2:00 p.m. Reservations can be made in advance but cancellations must be made 24 hours in advance to avoid forfeiting the entry fee.
Beignet Fun Run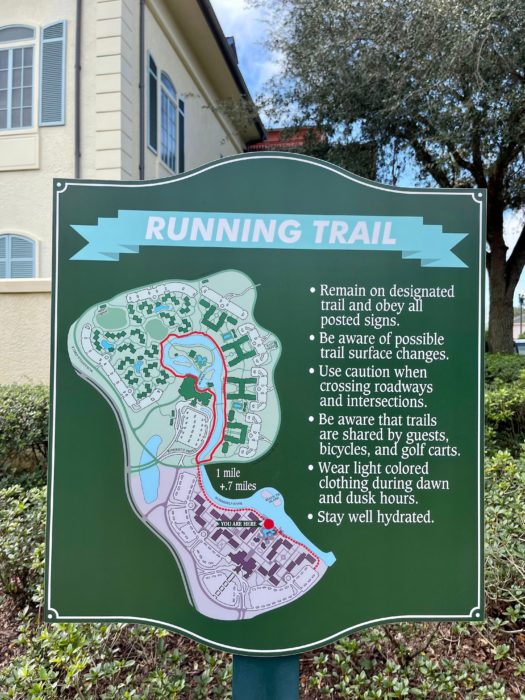 Yes, this is thing. On most Sundays, guests can join a 1.5-mile dash around the French Quarter grounds! Upon completing the trek, guests won't only receive a medallion but also a free beignet. That, my friends, is what you call motivation.
Guests can register in advance or check in on the riverwalk between Building 5 and the Doubloon Lagoon pool area beginning at 7:30 a.m. The entry fee is $15 per person plus tax and the run begins at 8 a.m.
South Quarter Games
French Quarter's arcade is located inside The Mint building.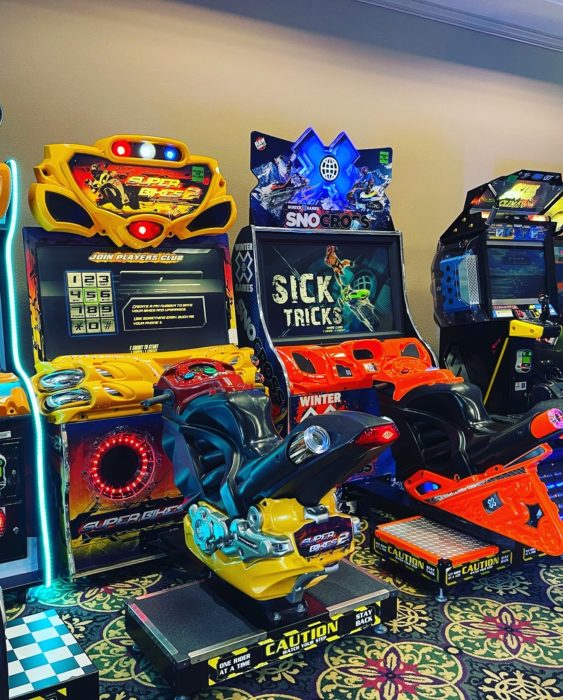 Movies Under the Stars
Outdoor movies are free to watch on select nights via a giant screen on the lawn between buildings 5 & 6 on the French Quarter green.
Port Orleans French Quarter Transportation
Parking
Guests looking to drive themselves should know that standard overnight self-parking is available to registered guests, but it's no longer free. Instead, a fee will be applied to a guest's hotel folio upon check-out and includes tax.
Parking at Disney Moderate Resort is $20 per night
Valet service is $33 per night (sales tax included)
Complimentary standard self-parking is available while enjoying select dining, shopping, entertainment, and recreation.
Bus & Boat Transportation
When it comes to coming and going from the French Quarter, Disney offers two transportation options: buses and boats. However, boat transportation is only available to Disney Springs. When it comes to the parks, buses are the only option for those who aren't planning to drive themselves or use a rideshare service.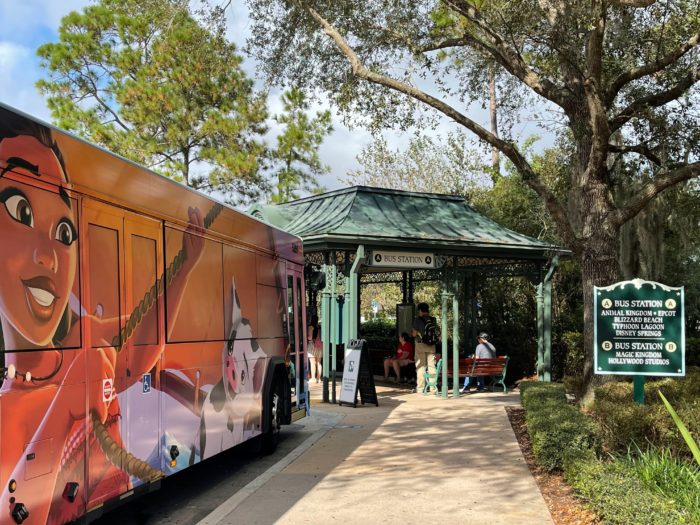 Chrissy noted that, in the morning hours, all park buses only come to French Quarter. They never share with Riverside on the way to the park. They do, however, often stop at both resorts for the return trip back; and interestingly enough, there's no way to know if this is going to happen at any given time.
When she asked four bus drivers in total about this, they all said the same thing – buses start to drop at both resorts in the afternoon, usually around 1:00 p.m. but that's dependant on crowds.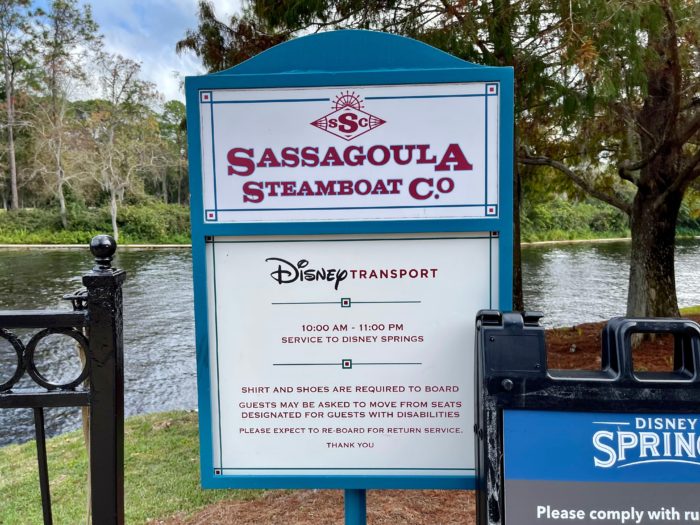 Now, for those taking the boat service (aka Sassagoula Steamboat) to Disney Springs via the Sassagoula River, the ride can take longer if the golf cart bridge is up during your journey. It's almost a 16-minute trip if the bridge is up and just under 14 minutes if it's not. Boat service is available from 10 a.m. – 11 p.m.
Dining at Port Orleans French Quarter
Sassagoula Floatworks and Food Factory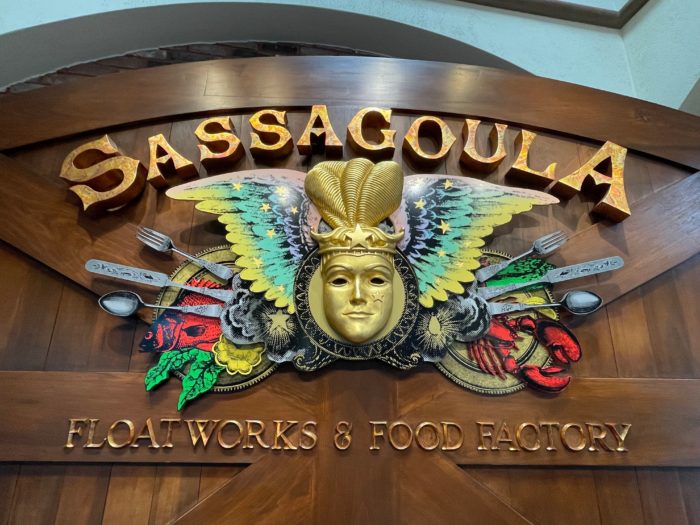 This resort food court is currently open from 7:00 a.m. to 11:00 p.m. offering Creole-inspired fare like Gumbo, Jambalaya, and Mardi Gras King Cake, as well as American items like cheeseburgers, salads, and chicken tenders.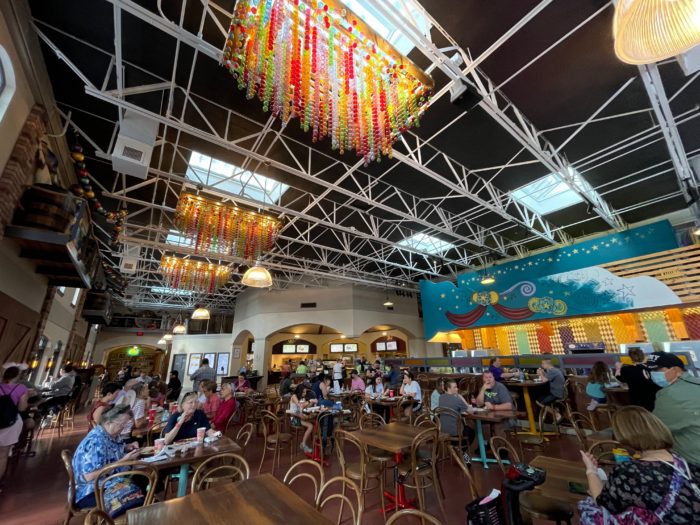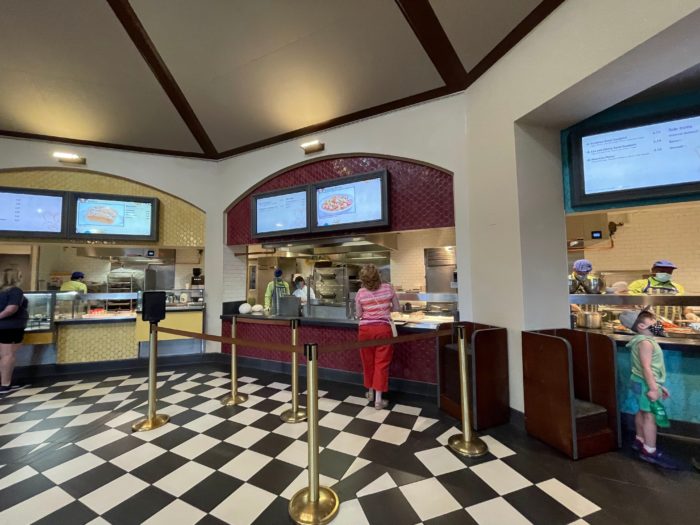 Chrissy loved the Prime Rib Dip so much that she's already planning a return visit to try it again. She described it as a puffy bun that hugs tender, shaved prime rib and smothered in melted provolone cheese. So great, you don't even need the Au Jus.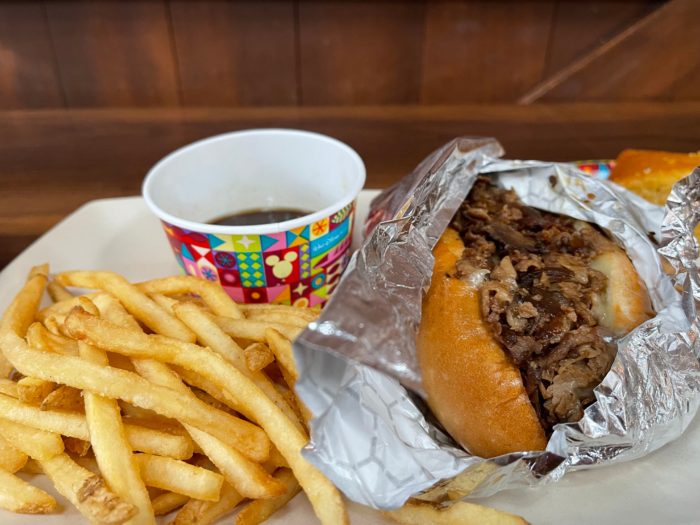 Scat Cat's Club Cafe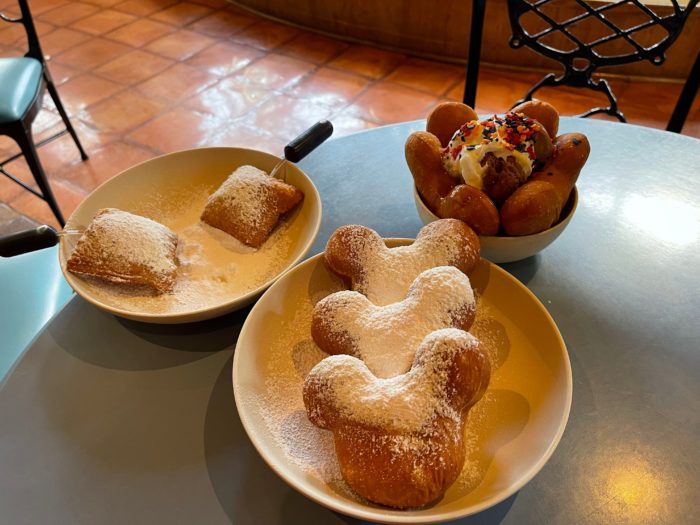 Open from 5:00 p.m. to 11:00 p.m., Scat Cat's serves the most fluffy, sugary, scrumptious beignets in the land! Chrissy noted that she loves mixing Strawberry and Chicory Chocolate Ganache dipping sauces. Yum!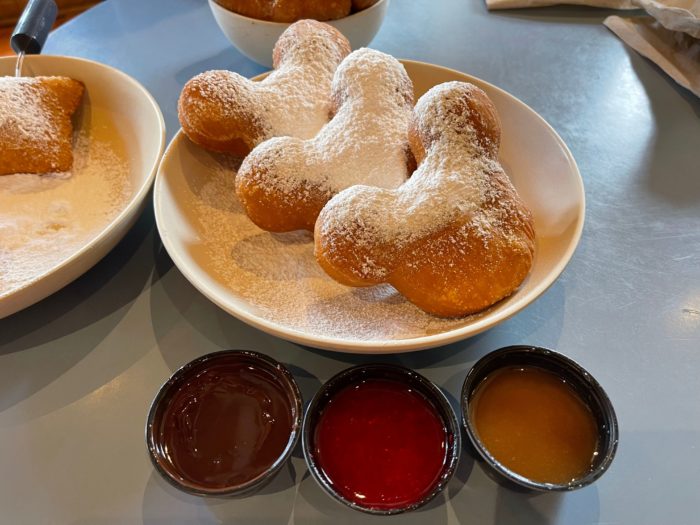 Additional sustenance can be found here as well with options ranging from loaded potato puffs to bayou wings.
Mardi Grog Pool Bar
Current operating hours are from 11:00 a.m. to 9:00 p.m.