Four Places For a Quick Breakfast in Hollywood Studios
Grabbing breakfast in the parks lets you sleep in later and still make it to the parks for rope drop. If you're looking for a sit-down affair there's Disney Junior Play n' Dine, but today we're going to focus on Quick Service. Hollywood Studios has four locations that offer Quick Service breakfast, and all of them are solid choices.
When to pause for food is ultimately going to be between you and your stomach. We recommend not stopping during Early Entry or for at least half an hour after regular park opening, to take advantage of short lines. Once you see the wait times starting to get long, pick your time to take a break and get food. Don't forget that food and drink are allowed in the outdoor portions of a queue, so if someone in your group isn't quite done and you want to get on the move and bring it with you that will work out.
Trolley Car Cafe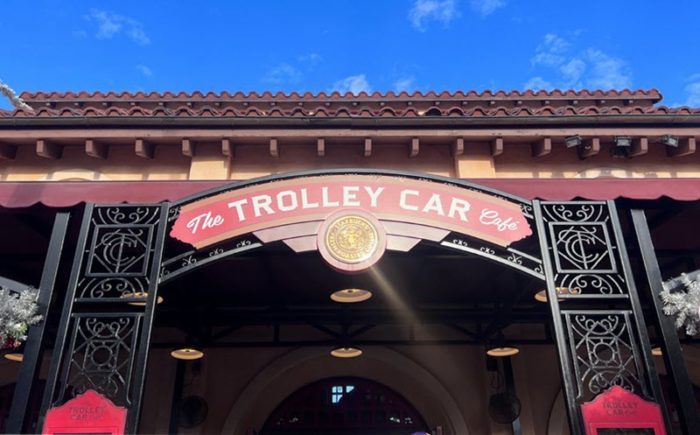 It's practically impossible to miss the Trolley Car Cafe (menu), right in the middle of Hollywood Boulevard. This is the park's Starbucks and it offers the usual assortment of Starbucks breakfast sandwiches and pastries, plus of course coffee!
The Trolley Car opens with the park, right at Early Entry, but we would never recommend that you waste those precious moments on caffeine. Take in a few attractions while the lines are short, and come back later when the lines start to build. The Trolley Car does not have Mobile Order, but the lines move quickly.
Ronto Roasters
Ronto Roasters is in Galaxy's Edge, and this is Chrissy's favorite Quick Service in any Disney Park. For myself, I do not understand how Ronto Wraps can taste so great; they must have some magic synergy going on between the ingredients. For breakfast, Ronto's offers the regular wrap and a breakfast version, as well as the plant-based Triple Suns Wrap, and Overnight Oats. We don't think you can go wrong here. (menu)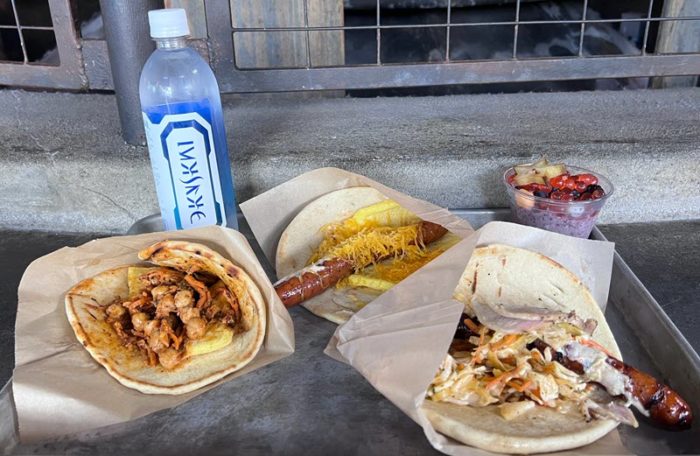 Ronto Roasters starts serving at the regular park open time, and we find that mobile order is always incredibly efficient here. Allergy handling is also routinely immaculate – some of the best we've seen.
Hollywood Scoops
Hollywood Scoops is on Sunset Boulevard, on the way to Tower of Terror and Rock 'n Roller Coaster. For most of the day this location serves ice cream, but at breakfast you can get Mickey Waffles and a mimosa. (menu) Mickey Waffles! What's not to like?
Hollywood Scoops usually opens with regular park entry, but check the My Disney Experience app for hours. There's no Mobile Order here, but the line is quite zippy.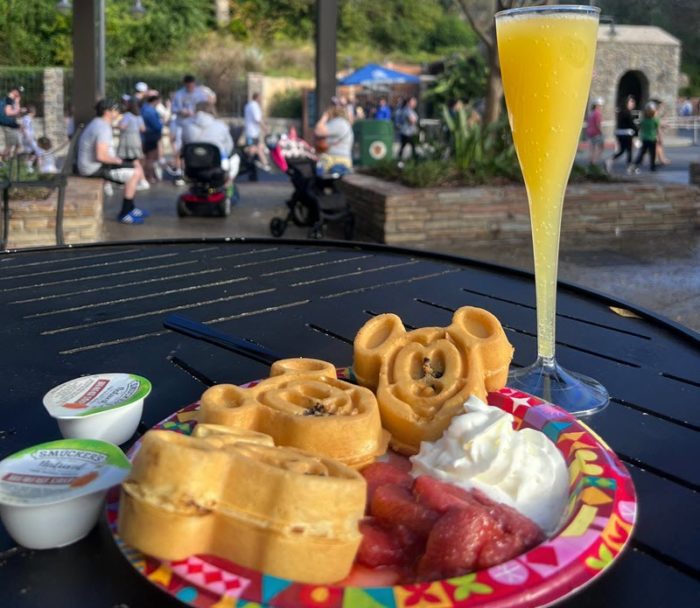 Woody's Lunchbox
Woody's Lunchbox is in Toy Story Land, and opens at regular hours. We don't recommend Mobile Order here, as it's not usually a big time-saver and can be chaotic at pickup.
What's to eat? Well, the breakfast specialties aren't on the regular menu board, so you'll need to check the MDE app (or just click here). BUT, the entire regular menu is available at breakfast. We think the Breakfast Bowl of potato barrels smothered in gravy is delicious, but the Brisket Melt is a good pick too. And there's never a wrong time of day for a Lunchbox Tart.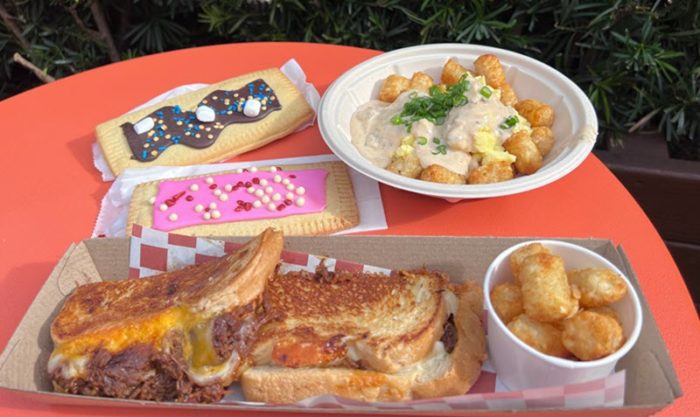 Other Options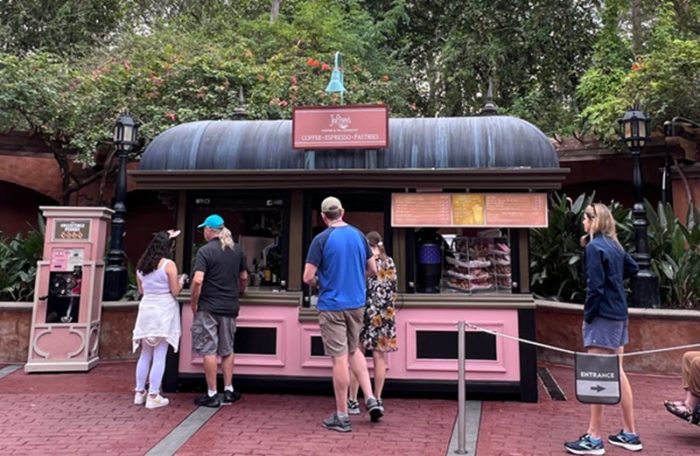 Joffrey's has a few locations in the Studios, and they all sell pastries, coffee, and tea (including adult coffee with spirits). Other than that, if you can make it to 11 a.m. or so, pretty much all the snack carts will open up and the rest of the Quick Service locations will begin serving lunch.
Do you have a favorite place to get breakfast in Hollywood Studios? What time do you like to stop and power up? Let us know in the comments!