REVIEW – Brighten Up Your Holidays with the Holiday Lights Cocktail at Hollywood Studios
If you're venturing to Orlando this holiday season chances are you are prepared to enjoy this festive time of year in an unconventional way. Gentle falling snow and sleigh rides are not what you'll find at Walt Disney World, but there's still loads of festive fun. Celebrate the season in a tropical way with a cocktail from The Brown Derby Lounge.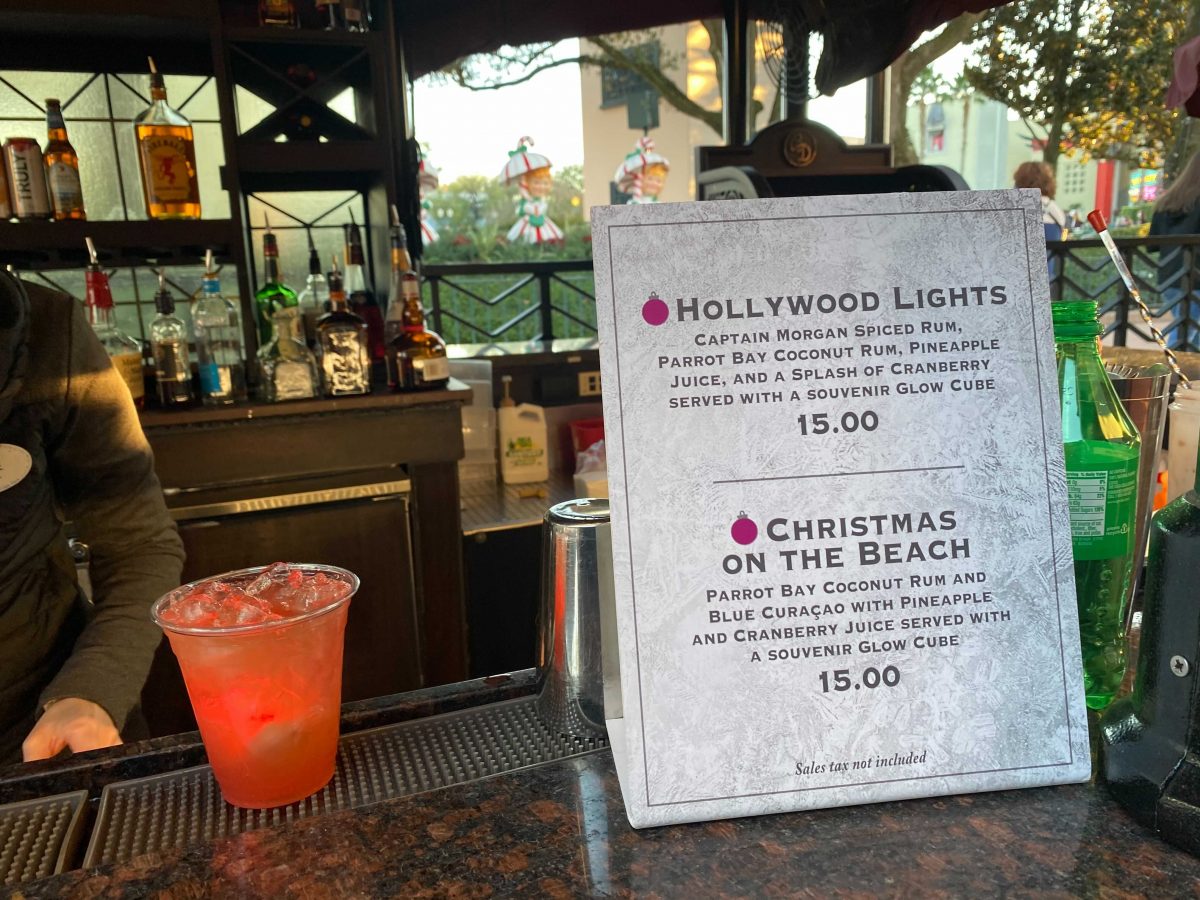 Earlier this month we scoped out the Christmas on the Beach cocktail. Now Len and Chrissy on our team gave the Holiday Lights cocktail a try.  Captain Morgan Spiced Rum, Parrot Bay Coconut Rum, Pineapple Juice, and a touch of Cranberry Juice compose this cocktail. Coconut and pineapple are the most pronounced flavors, but the Spiced Rum helps to cut the sweetness and bring a festive warmth and spice. Len describes it as "summertime at Christmas."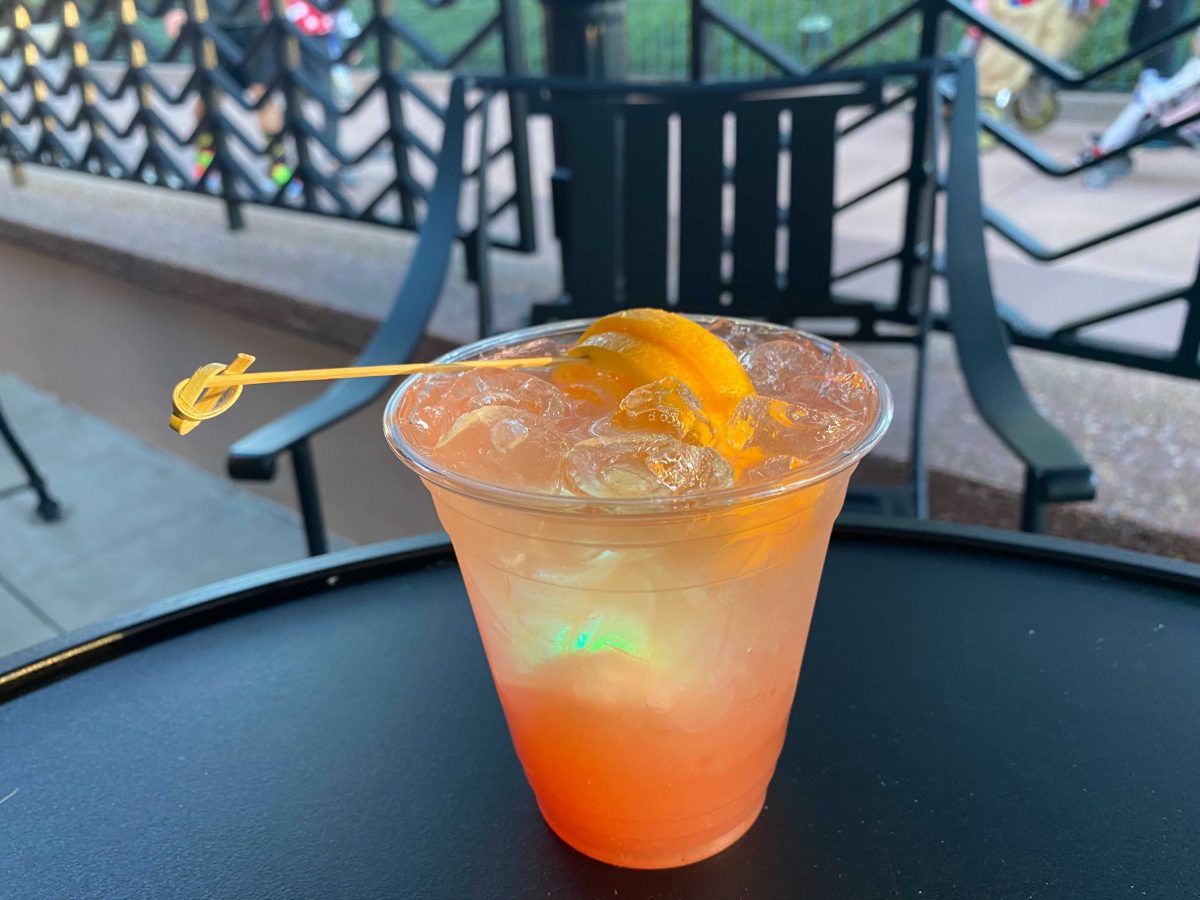 Brown Derby Lounge is normally a fantastic spot to sit, sip on a martini, and enjoy some light bites fresh from The Brown Derby kitchen. Right now this lounge is only open for walk-up drinks to go. For the holidays they've opened up the lounge's outdoor seating area for you to enjoy your drinks from the walk-up bar. You need to be stationary to eat or drink in accordance with Disney's COVID-19 safety precautions, so it is a big help to have this sitting area open.
Do you prefer your cocktails sweet or a little tart? How does the Holiday Lights drink sound to you?