REVIEW: Element Anaheim Resort Convention Center Hotel Near Disneyland
Element Anaheim Resort Convention Center another new hotel in the Disneyland Resort area of Anaheim, California. With less than a mile walk to the front gate of Disneyland and Disney California Adventure, and rooms that fit families and large groups, this hotel sounds like a no brainer for anyone planning a Disney vacation. In this review we'll see if it's worth your hard earned vacation dollars.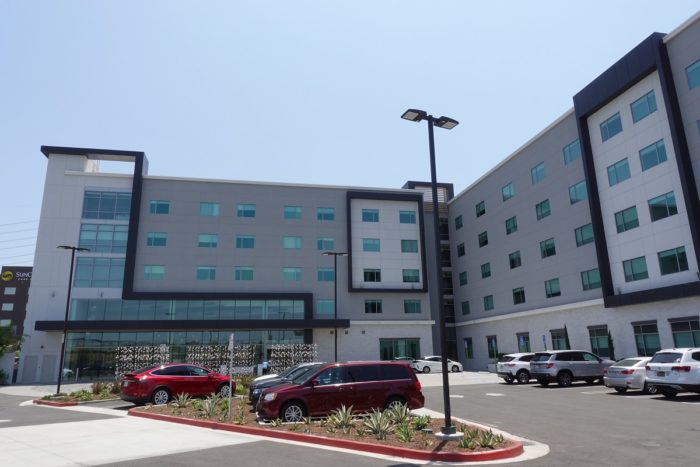 The hotel has surface parking, as well a single-level underground parking garage. Parking is $22 per a day, which is unfortunately standard for many hotels near Disneyland Resort.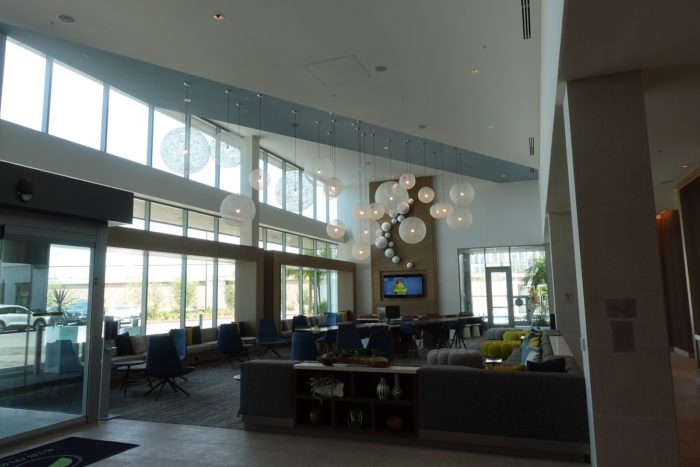 Element Anaheim Resort Convention Center's lobby features large windows that let in a ton of natural light.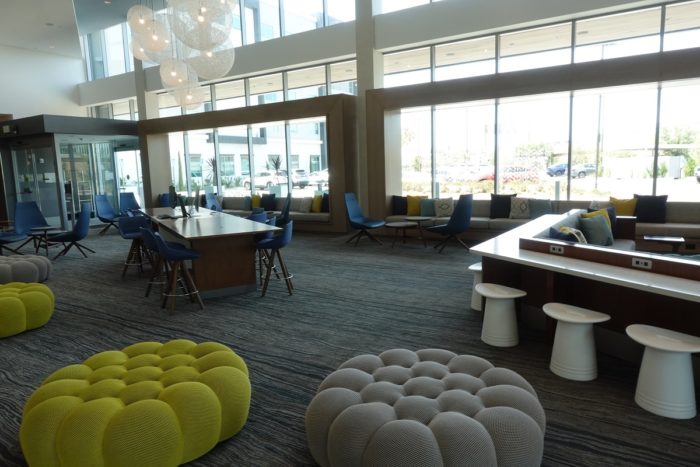 There's plenty of seating to relax, as well as a couple of computers set up for guests to use. A small area with a limited selection of snacks and drinks is located next to the front desk.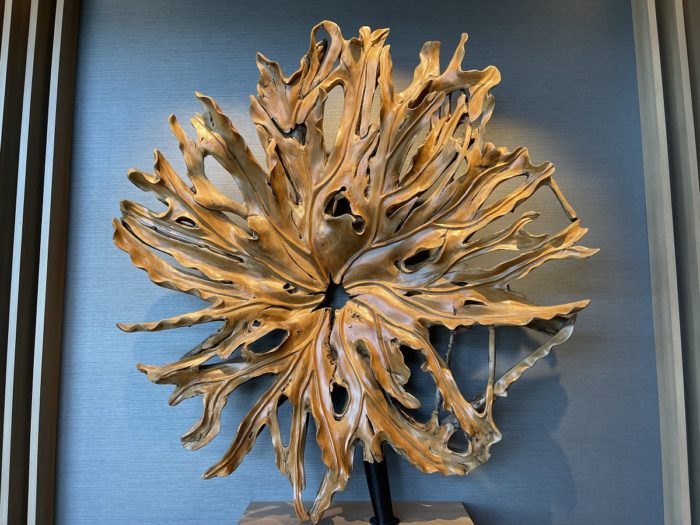 You'll see a lot of wooden design elements and decorations in the guest rooms and around the hotel grounds. This piece is located in the lobby, to the left of the front desk.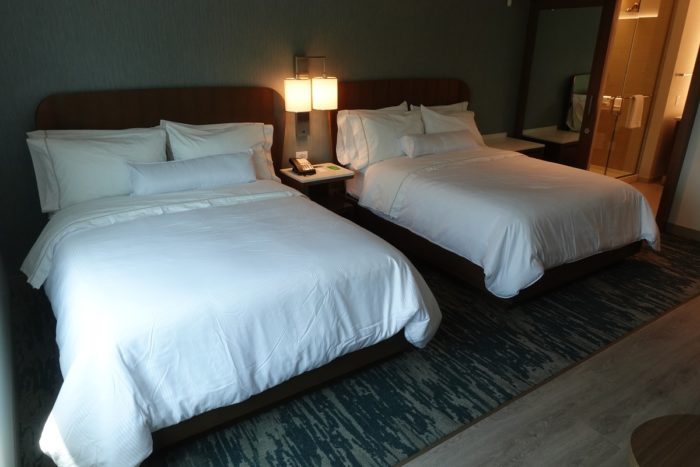 Studio and one-bedroom suites are available in a few different bedding configurations (some of the rooms also have bunk beds). For this review we stayed in a studio suite, which includes two queen beds and a queen sleeper sofa. The mattresses were comfortable and the sheets and blankets were nice and soft. The pillows were a little too soft for my taste, but each bed has four so everyone can easily double up. Next to the bed on the right you'll find the room's only dresser.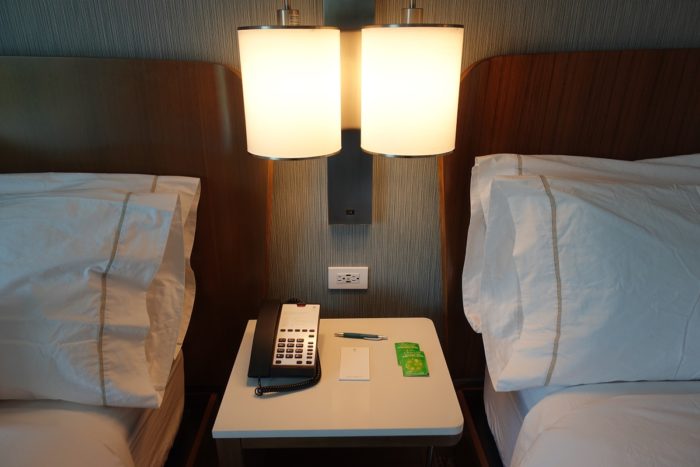 Between the beds you have a phone, two electrical outlets, two USB charging ports, and a nightstand (the nightstand has shelves but no drawers).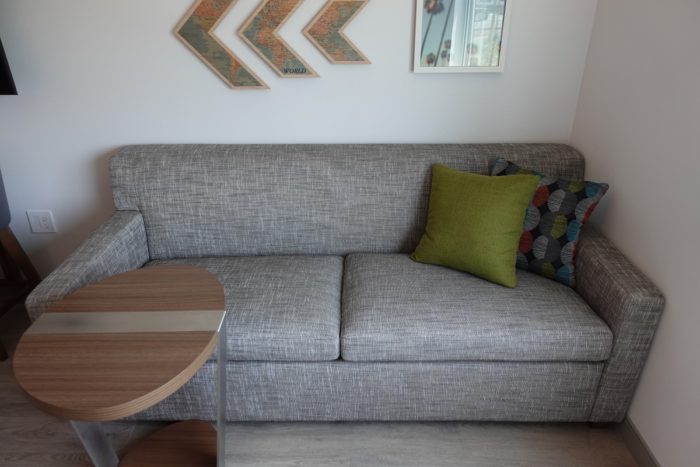 Across from the beds is the queen sleeper sofa. It's worth noting that when the bed is pulled out the room becomes a bit cramped. If you stay in this room with two people in each bed there won't be a lot of personal space left for everyone.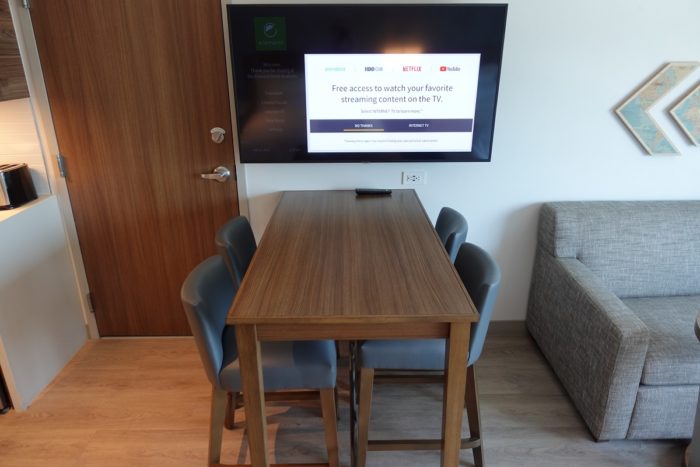 A nice feature of the room is this dinner table with four chairs.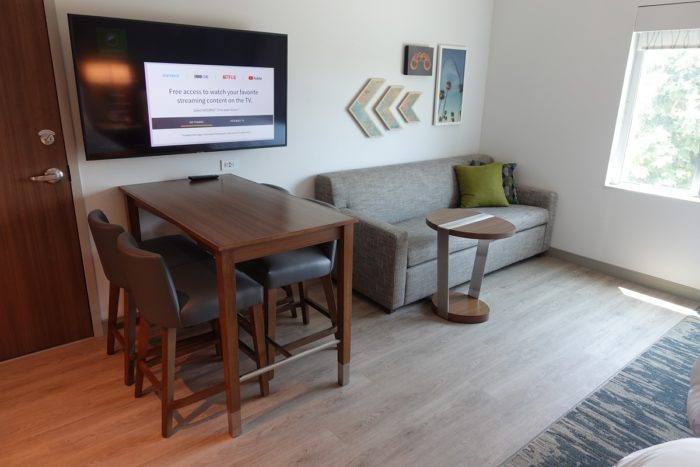 One more look at the kitchen table and couch area. As you can see, a small table also available.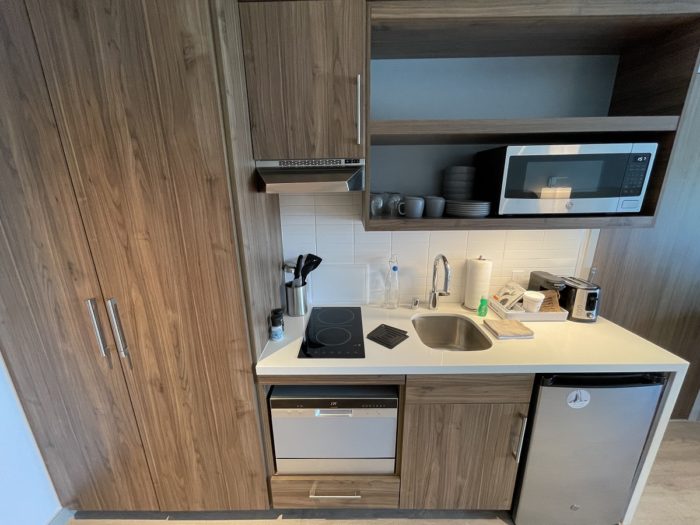 At the entrance of the room you'll find a closet and kitchenette.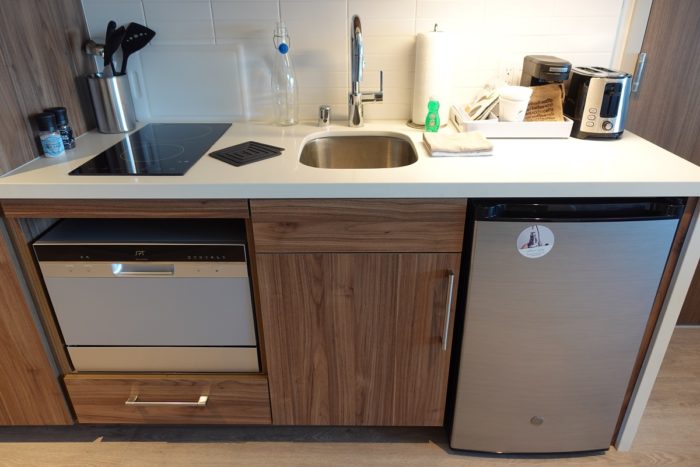 I was impressed at how functional the kitchenette is. There's a electric stove with two burners, fridge, microwave, toaster, coffee maker, dishwasher, and any pots, pans, plates, cups and utensils you could possibly need.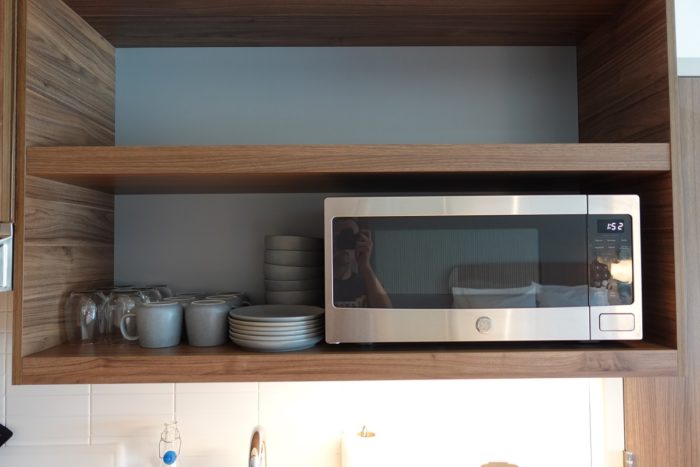 Here's a look at the microwave, plates, and cups.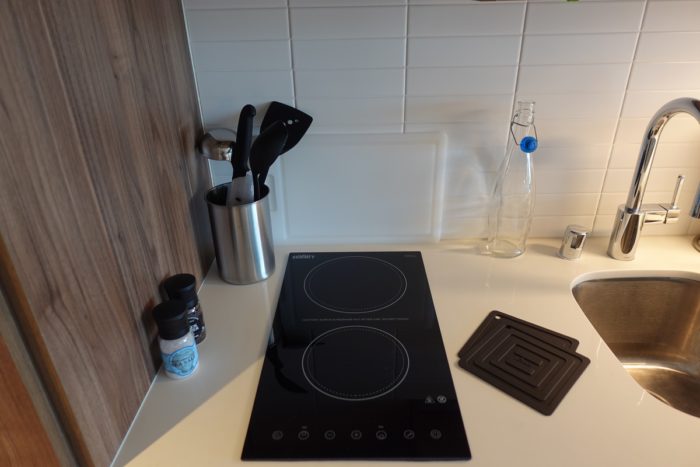 Another look at the electric stove. Even potholders are included.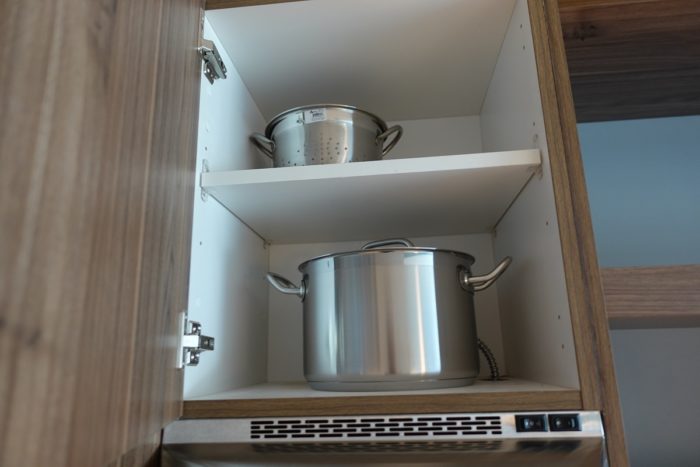 Pans are located above the stove. More pots are drawers below the dishwasher.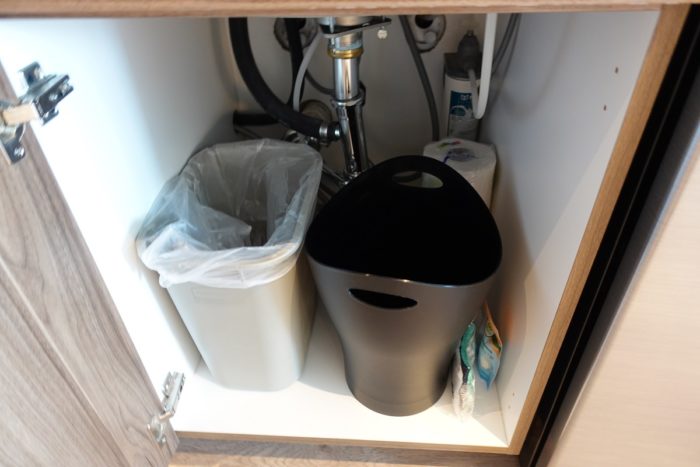 Under the sink you'll find the trash can, recycling bin, and some extra paper towels.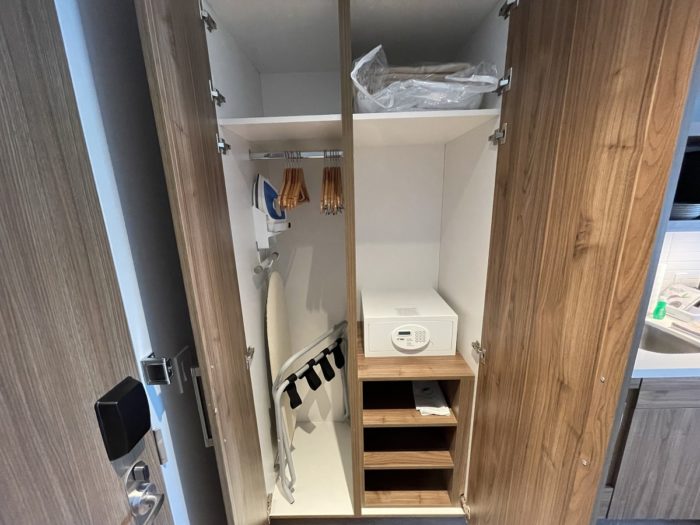 The closet contains hangers, ironing board, iron, luggage holder, extra blankets, and a safe big enough to fit a laptop. This is the only place to store luggage in this room, unless you want to leave it out in the open.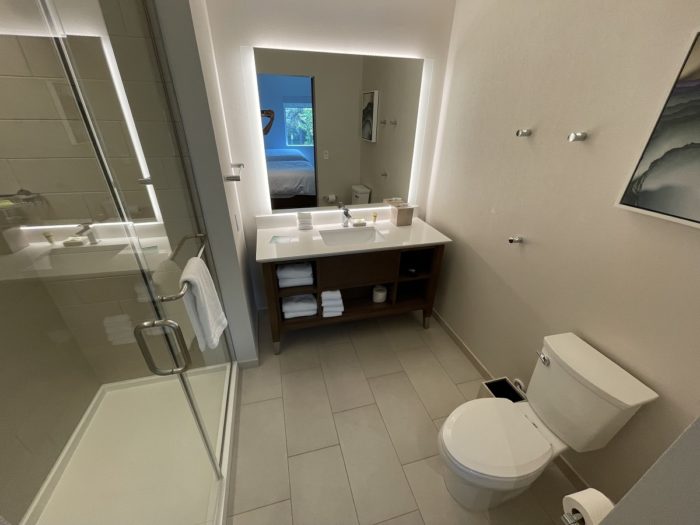 The bathroom has some great lighting and a decent amount of counter space.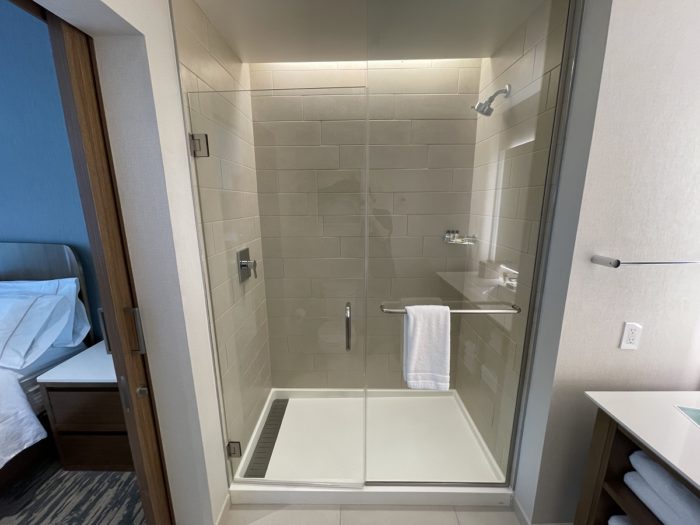 The shower was glorious. It's huge and the water pressure was excellent. The water temperature warmed up to a perfectly toasty level in a short amount of time.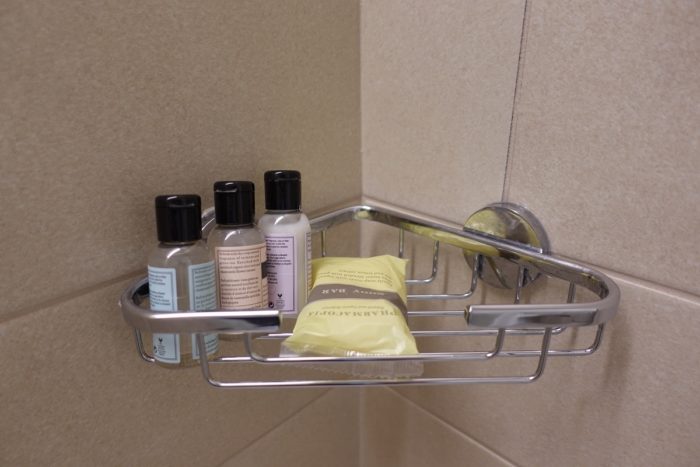 The included shampoo, conditioner, and soap. They're very tiny so I'm guessing groups of more than two people will end up asking for a lot more of these during their stay.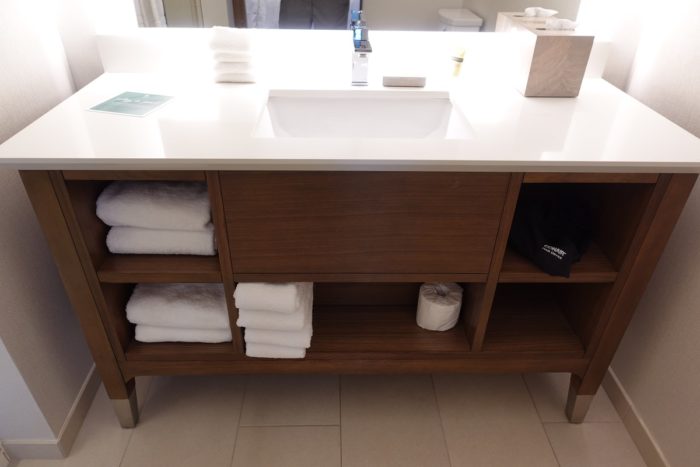 Here's one more look at the sink and counter. There's no drawers, but there's plenty of shelves to place items on.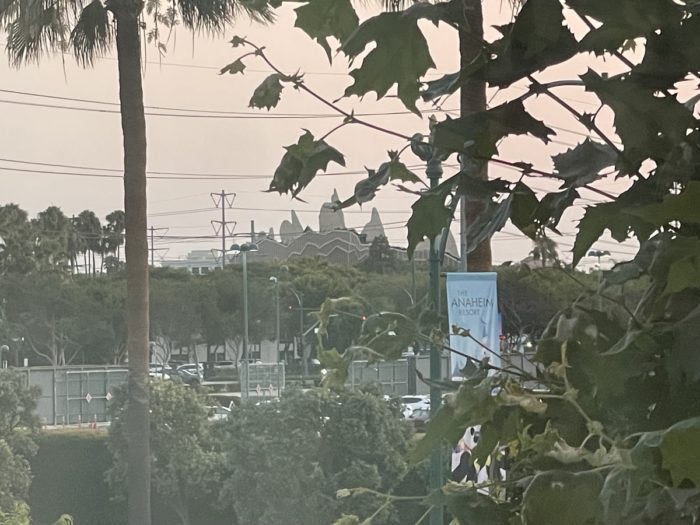 Rooms facing west point near Disneyland Resort and the hotel charges a bit extra for theme park view rooms. My room was not technically a theme park view since it was on a lower level, but if I looked close enough I could see the backside of Cars Land.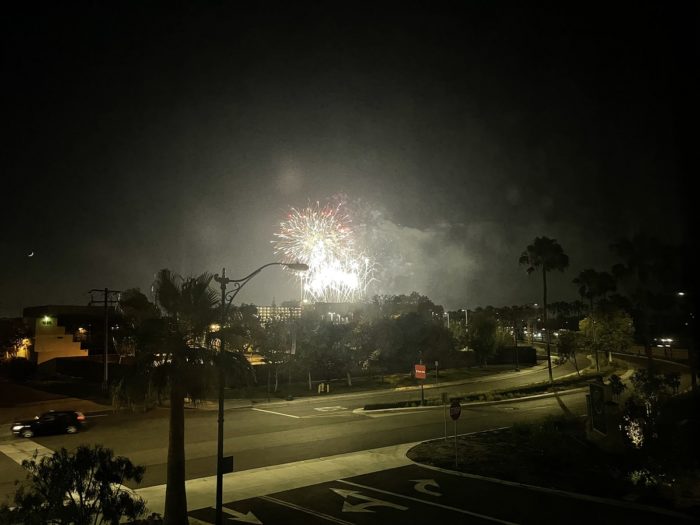 I did however get a decent view of Disneyland's fireworks. Not bad!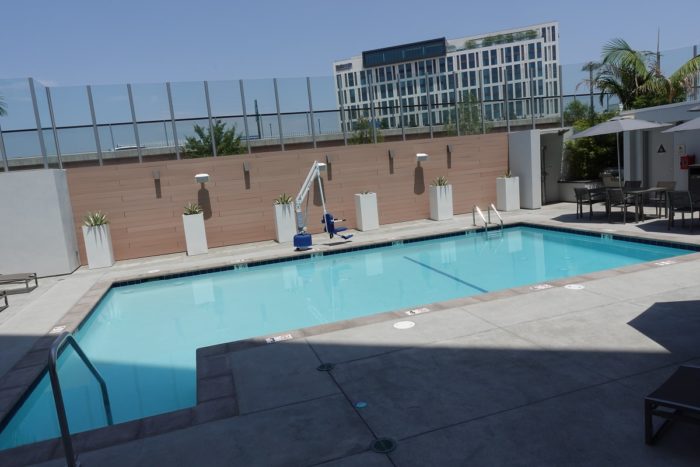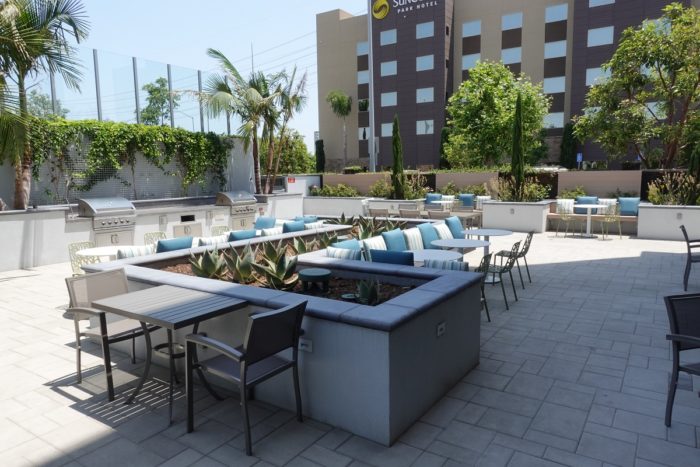 Element Anaheim Resort Convention Center has a great outdoor area with plenty of seating. The pool is very small, so overcrowding may be an issue. I  didn't observe any large crowds during my stay, but you may have a different experience. Let me know in the comments.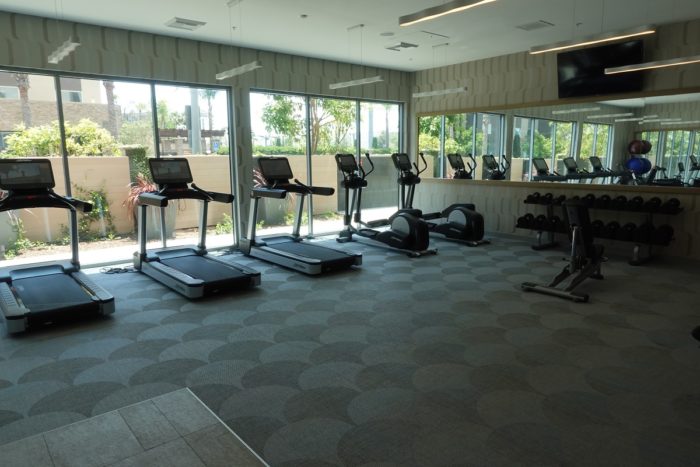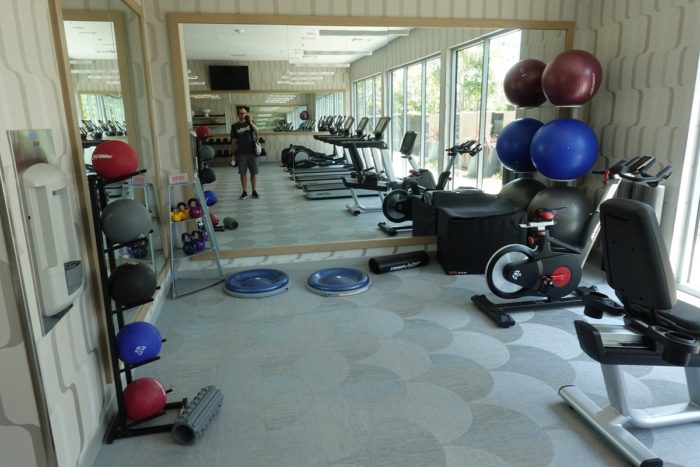 The hotel's fitness center includes weights, ellipticals, treadmills, an exercise bike, and pretty much anything else you'd need for a workout.
Breakfast is included and I was surprised to see a great selection of items. It's available 6:30 to 9:30 a.m. so there's plenty of time to grab a bite to eat before you head to the parks.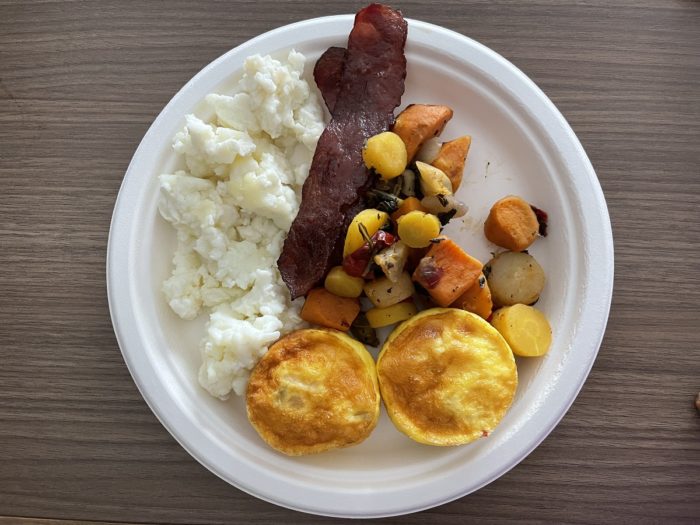 Not a bad spread!
Overall Element Anaheim Resort Convention Center is good hotel with useful amenities. The included breakfast and a 10 minute walking time to Disneyland and DCA are huge pluses. Some negative aspects are the lack of luggage storage, which I mentioned earlier, but that's not a deal breaker. Also, I'm not sure how comfortable groups of six people would be in the standard suites, but groups of four or less will have more than enough room.
Planning a trip to Disneyland? Be sure to check out our Disneyland Crowd Calendar, which rates every day of the year on a scale of 1 to 10 so you can see how busy Disneyland and DCA will be during your visit. Also check out our Disneyland Touring Plans. These itineraries can show you how to beat the crowds and spend less time in line at your favorite rides. Our Touring Plans can also be personalized! All of our tools are used by hundreds of thousands of visitors each year and are constantly being updated by our in-park team of researchers and data scientists.
Have you stayed at Element Anaheim Resort Convention Center? Do you plan on staying there? Leave a comment or let me know if you have any questions.
Note: Element Anaheim Resort Convention Center did not sponsor this post and did not pay for, or receive copy approval.