REVIEW: Is Chef Mickey's Better Without the Buffet and Characters?
Buffets all across the country are a thing of the past. Disney no longer offers any buffets, opting for family-style service instead. Chances are it will be this way for a long time coming. So what is it like to eat at Chef Mickey's, one of Walt Disney World's most well-known character dining experiences without the characters and buffet? Well, that depends on who you ask. If you're a guest without kids or who doesn't care for the characters, then it's great! But, if you're dining with children it can be a disappointment. Let's take a look at what our team experienced at Chef Mickey's this week.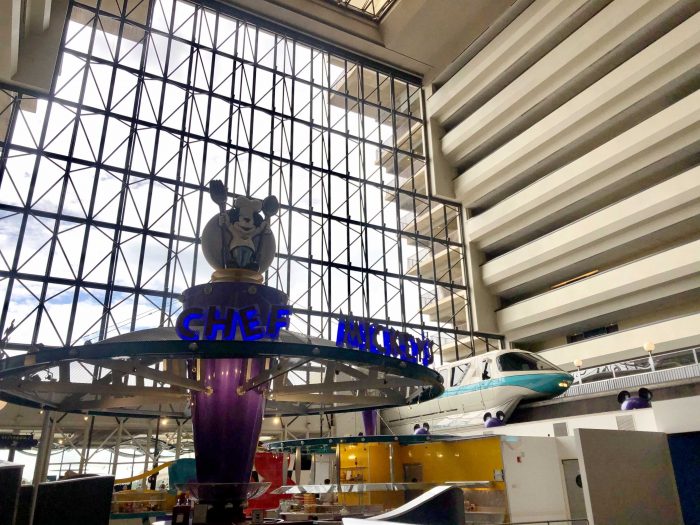 Our readers have submitted over 500,000 surveys over the years, and we have ratings and rankings for all Walt Disney World restaurants on our site. Chef Mickey's is a middle-of-the-pack dining option according to our readers. It has earned a 85% thumbs up rating and is ranked 55 out of 103 full-service restaurants at Disney. A lot of the mediocre ratings can be attributed to the price. Character dining at Disney usually runs from $55 – $75, but now at Chef Mickey's breakfast is $25 for adults and $14.00 for children age 3-9 (plus tax and gratuity).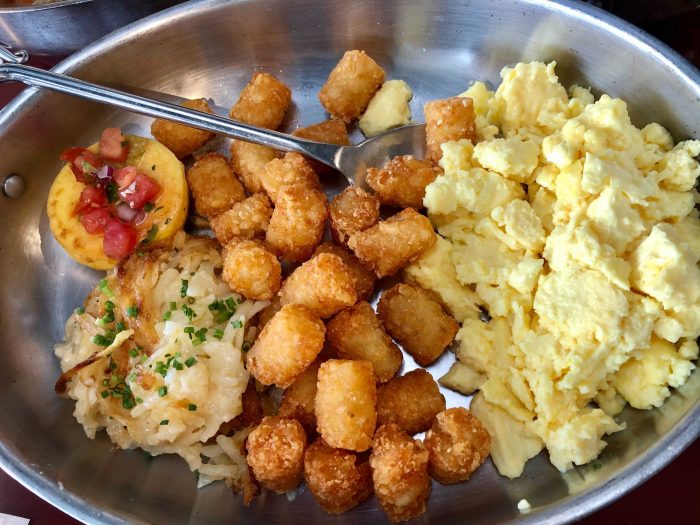 Chef Mickey's is currently only open for breakfast, from 7:30 a.m. – 11:00 a.m. The menu is almost exactly the same as what was offered during the breakfast buffet, except everything is served in family-style platters. When you arrive and are seated your server will explain what is on the menu, and may ask if you wish to have them bring out everything, or only certain items. Whatever you decide to dine on is all-you-care-to-eat. Your server will gladly bring out additional servings of any of the items.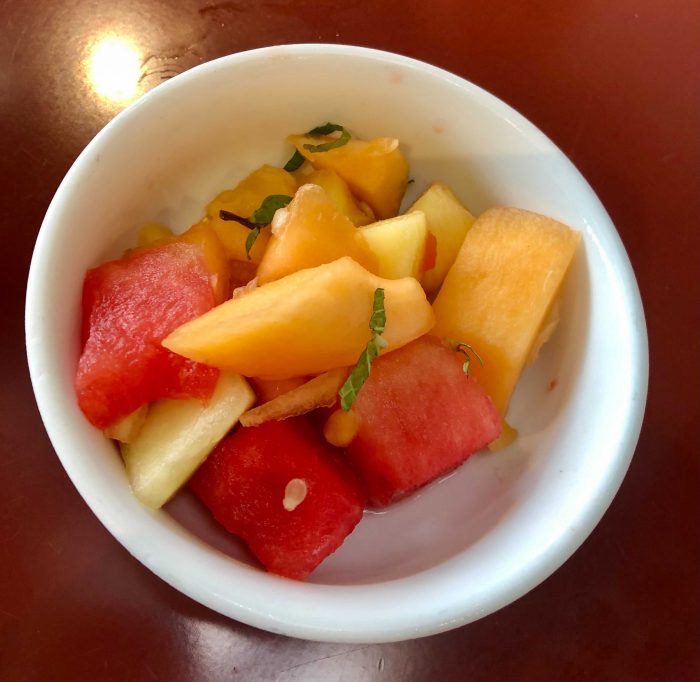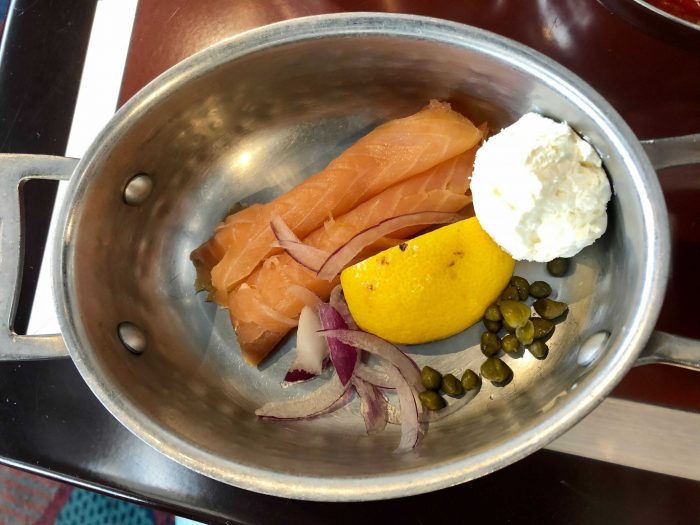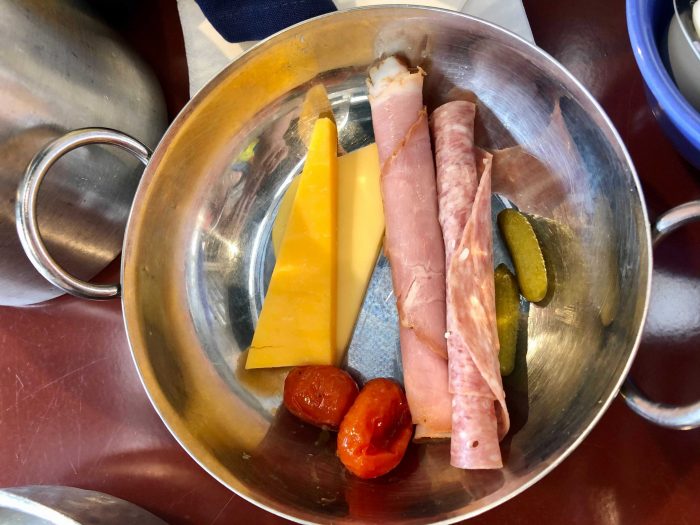 Items available include:
Scrambled Eggs
Sausage Links
Bacon
Roasted Kielbasa
Mickey Waffles
Potato-Cheese Casserole
Honey-glazed Slow-roasted Pit Ham
Mini Pancakes and Syrup
French Toast Sticks
Tater Bites
Fruits Of The Season
Mini Yogurt Parfaits
Smoked Salmon with Accompaniments
Assorted Cold Cuts and Cheeses
The quality of the food is about the same as the quality offered during the days of the buffet. Everything is flavorful and plentiful, the meat a little oversalted and the waffles, pancakes, and french toast were a little chewy. This is often the case with food prepared in mass quantity sitting under heat lamps waiting to be served. Still, it was a hearty, satisfying breakfast.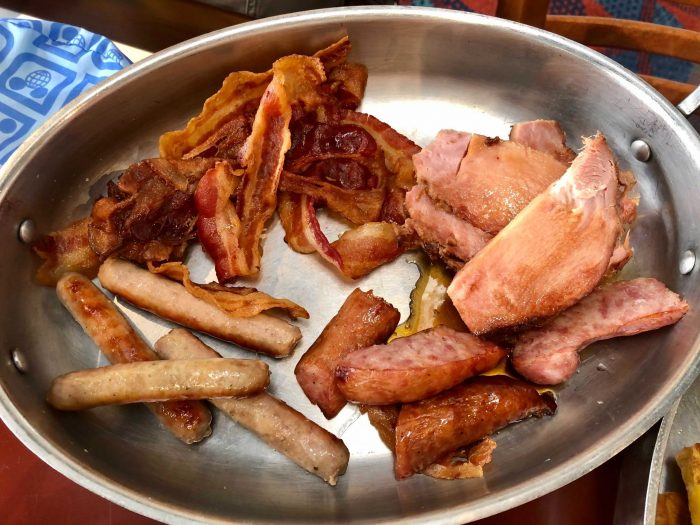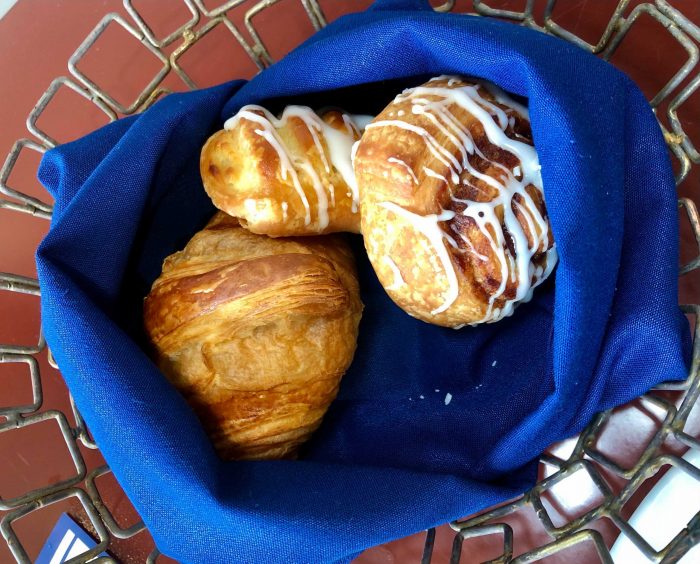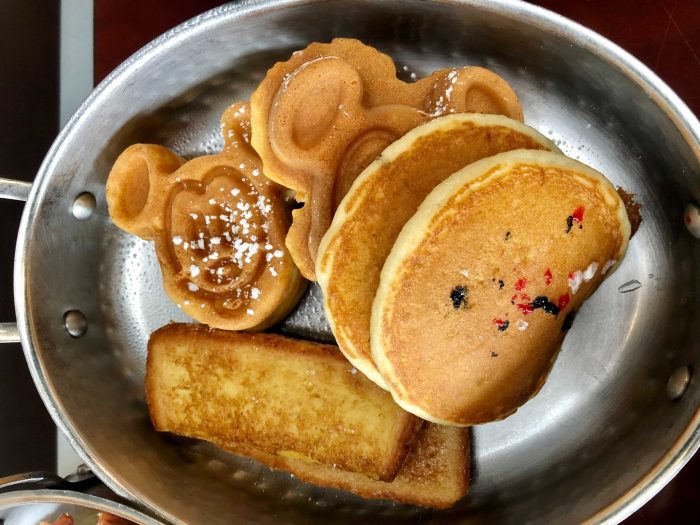 The lack of characters does take away from the atmosphere a little, however, there is still the grand, awe-inspiring atrium of the Contemporary to revel in. Plus, the iconic monorail passes by overhead throughout your dining experience. It's tough to beat a breakfast with a view of the beloved monorail.
Our team observed a fair amount of families with kids dining at Chef Mickey's despite the lack of characters, but with reduced crowds, it was actually fairly quiet. Reservations are accepted, and recommended here, though lots of same-day spots are available during this phase.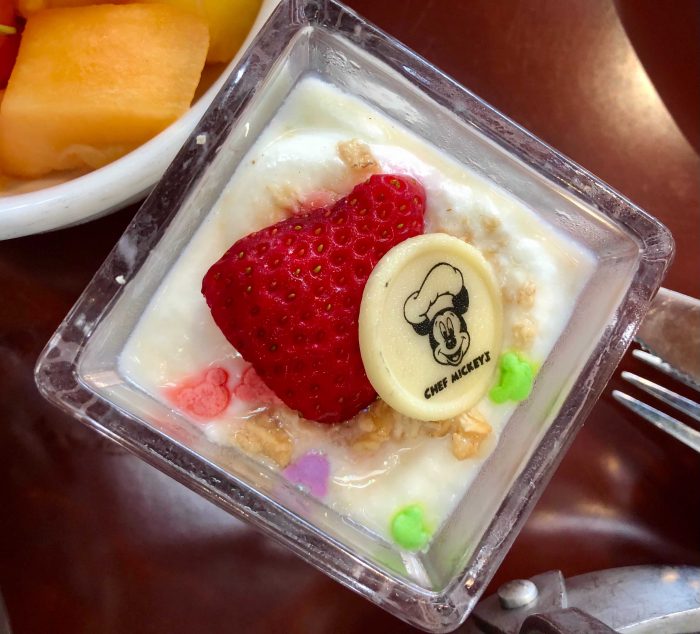 You can review ratings, rankings, and tips for all Walt Disney World dining locations on our website and in our Lines app. Stuff yourself with delicious Disney food and helpful Disney tips and information by becoming a TouringPlans Subscriber.
Have you eaten at any buffets turned family-style lately? Will you visit Chef Mickey's anytime soon?