REVIEW: Is Red Rose Taverne The Best Breakfast in Disneyland?
Red Rose Taverne is a quick service restaurant located in Fantasyland at Disneyland in Anaheim, California. During the day this Beauty and the Beast-themed eatery serves burgers and flatbreads, but in this review we'll be taking a look at the breakfast menu.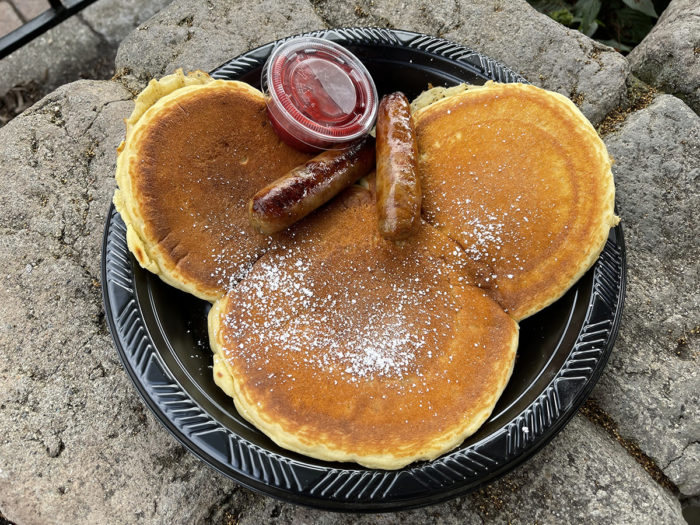 First up is a longtime Disneyland classic, the Mickey Mouse Pancake. This fan favorite entree has changed dining locations several times over the decades, but is now served exclusively at Red Rose Taverne.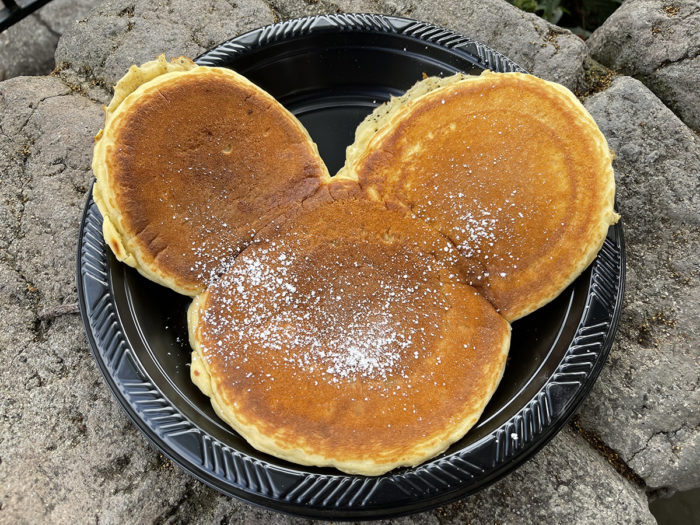 Here's the pancake without the included sausage (you can ask for bacon if you're not in to sausage). The Mickey Pancake has changed a bit. Previously a pineapple mouth, blueberry eyes, and a cherry nose were included.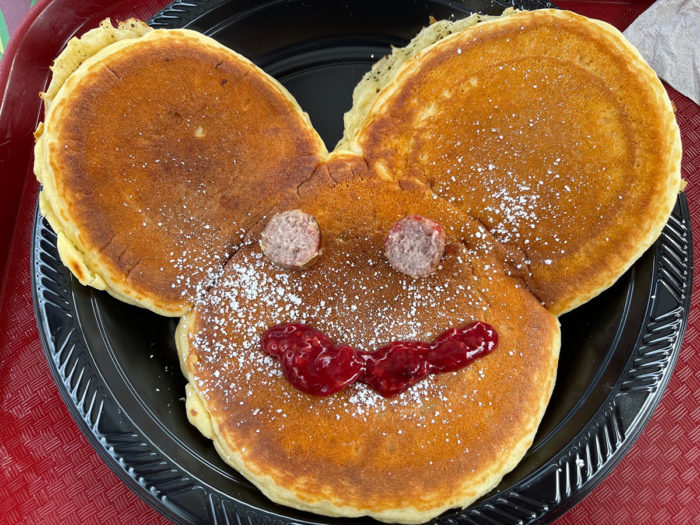 I improvised and made my own Mickey face using the included sausage and berry compote. Hopefully you don't see this face in your dreams tonight.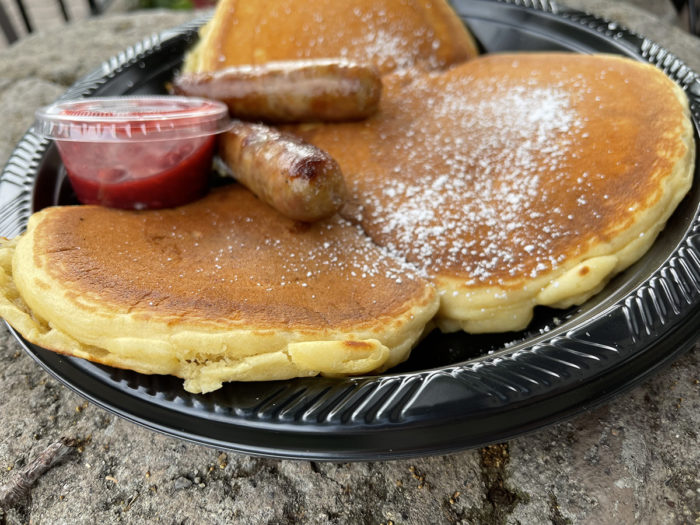 The pancake has received an upgrade over its previous versions. It's much thicker than it was before.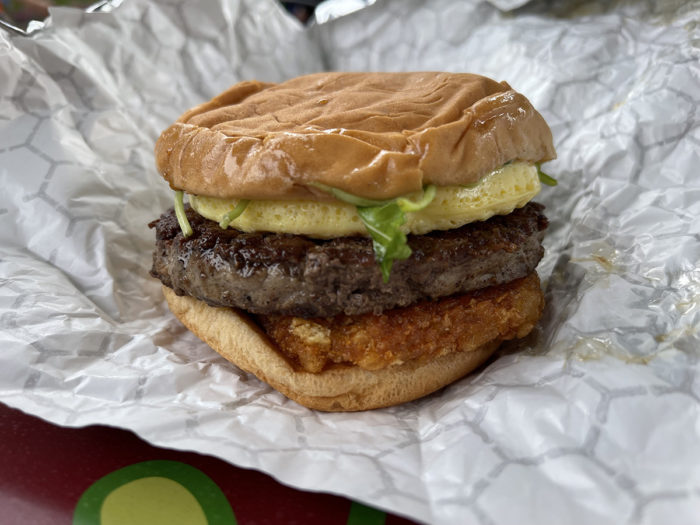 Beast's Breakfast Burger contains a 1/3 lb. angus patty, bacon-orange marmalade, egg, hash brown, and arugula.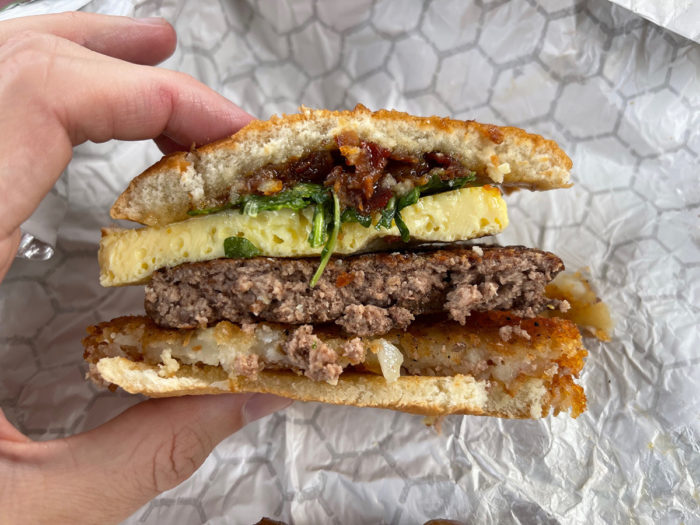 Beast's Breakfast Burger is tasty and substantial. Not that you need any excuse to eat a hamburger for breakfast during your vacation, but having "Breakfast" in the name of the entree immediately gives you the green light to do so and not receive any judgment from your family.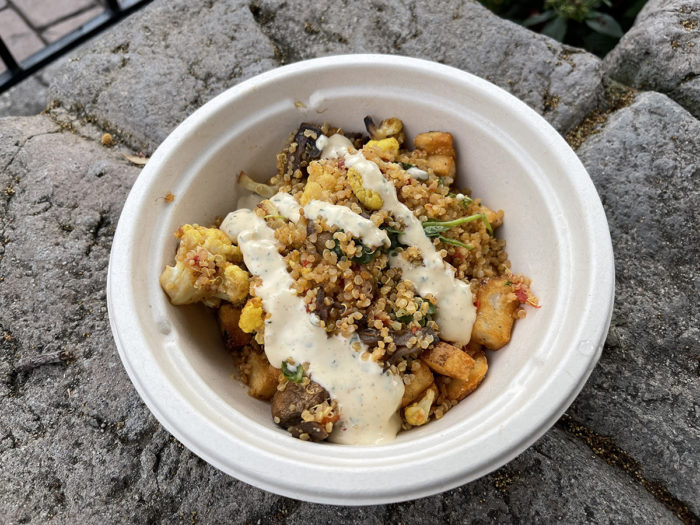 The Garden Vegetable Hash includes quinoa, roasted mushrooms and cauliflower, arugula, tomato, potatoes, and spicy lime aïoli.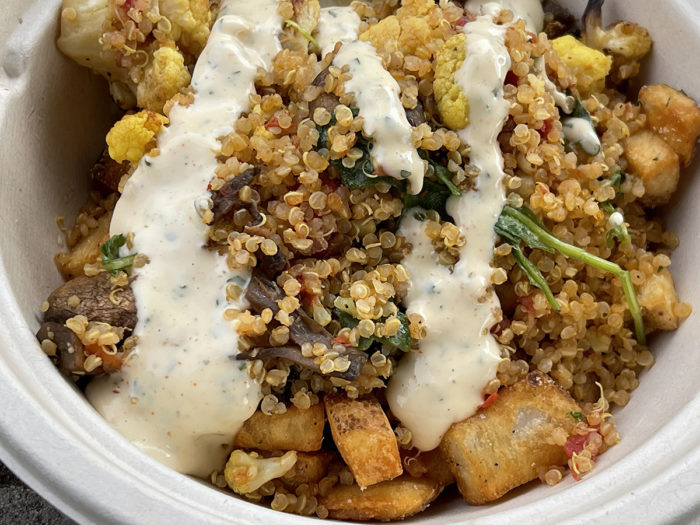 I enjoyed this healthier alternative to the burger and pancake, although it was a bit dry and I wish there were more veggies.
Is Red Rose Taverne the best breakfast in Disneyland? Yes! The three entrees in this post are all solid and I think most families will find one thing they like. But I will say that there's not much to chose from in terms of breakfast in Disneyland right now. It's also debatable if you should even waste time sitting down for a breakfast and use precious morning touring hours when the wait times are at their lowest.
Planning a trip to Disneyland? Be sure to check out our Disneyland Crowd Calendar, which rates every day of the year on a scale of 1 to 10 so you can see how busy Disneyland and DCA will be during your visit. Also check out our Disneyland Touring Plans. These itineraries can show you how to beat the crowds and spend less time in line at your favorite rides. Our Touring Plans can also be personalized! All of our tools are used by hundreds of thousands of visitors each year and are constantly being updated by our in-park team of researchers and data scientists.
What's your favorite breakfast foods in Disneyland Resort? Let us know in the comments.