REVIEW – Secret Menu Minnie Mouse Watermelon Dole Whip Cup is Worth the Hype
For a limited time you can enjoy Watermelon Dole whip in a special Minnie Mouse themed ice cream treat. This Minnie Mouse Watermelon Dole Whip Cup is a secret menu item available at Marketplace Snacks – you'll have to ask for it.
Usually I am not one to get excited about secret menu items; I don't think people should have to be in the know to enjoy an item. If an item is available it should be on the menu so everyone can easily order it if they want. All that aside, the Minnie Mouse Watermelon Dole Whip Cup is delightful and worth the hype, but it is only available for a few more days.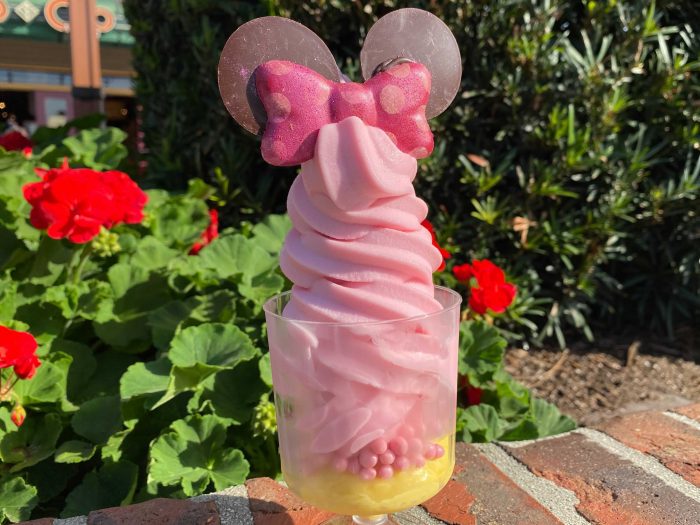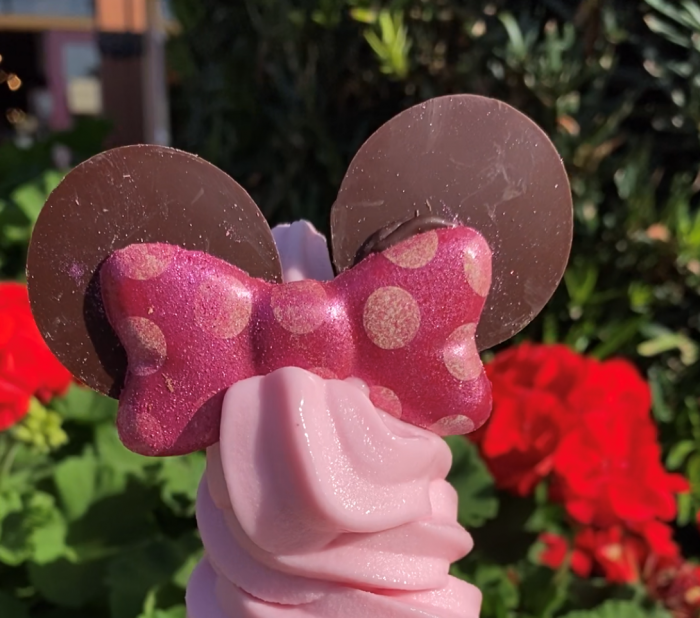 This special ice cream treat debuted to celebration National Polka Dot Day on January 22, 2021. It is available until the end of the month, and if you are able to get to Disney Springs by that time, it may be worth it. Chrissy on our team proudly declared the Watermelon Dole Whip is now her new favorite flavor.
There is a small base of Pineapple Dole Whip to add some color and familiarity to this ice cream cup. Then the Watermelon Dole Whip makes a tall tower with a chocolate Minnie Mouse bow on top and a few crispy pearls. It'll be nice ice cream weather the next few days while this treat is still available, so go for it!