101 Ways to Propose at Walt Disney World TODAY
Valentine's Day is coming up, marking the end of the winter holiday marriage proposal season. If you're feeling the love, but haven't yet popped the question, now may be the time and Walt Disney World may be the place–yes, even during the COVID era.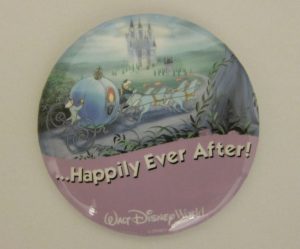 While there are no real statistics about how many people get engaged at Disney World each year, my personal guesstimate is "lots and lots." (Hey, I said there were no firm statistics.) I've personally seen about 15 WDW proposals over the years, just as random bystander, and Travel & Leisure Magazine puts both Magic Kingdom and EPCOT in their list of the 10 most popular places in the world to get engaged.
Please note that while I use the he proposes to her convention in this article, I wholeheartedly endorse women proposing to men, men proposing to men, women proposing to women, and any other variations on the spectrum of identity. Love is love. Disney is also on board with couples of all configurations becoming engaged on property. They have hosted same-sex weddings on property since 2007.
Obviously many people have found great joy through their Disney betrothments, but before you start hatching your plan there are few things you may want to consider:
Does your intended truly love Disney (as much as she loves you)? You don't want to inadvertently link your eternal happiness to something she finds unpleasant, or even just meh.
Will you or your intended mind having an audience for your proposal? Walt Disney World is a busy place, even relatively secluded spots may have other people nearby.
Are there costs involved with a Disney proposal that you would not encounter if you had proposed elsewhere? Would you be better off saving those pennies for the wedding, honeymoon, or other more practical purpose?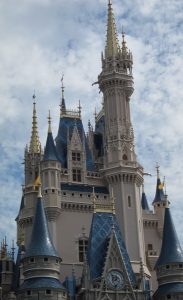 Assuming you've thought it through and decided that a Disney proposal is the perfect way to start your happily ever after, here are 101 ideas to help you brainstorm the perfect proposition. When deciding which route to take, be sure to take your beloved's personality and interests into consideration. Obviously the tone of any proposal will take into consideration the interests of the couple and the tenor of their relationship. None of these suggestions will work for every couple; some are sweet, many are silly, some are splashy, some are inexpensive, some are pricey, but any of them will be perfect if she answers, "YES!"
All these ideas take pandemic precautions into consideration. Please follow health and safety rules, at all times.
Take a stroll around the Grand Floridian. At the sign for the wedding pavilion, ask her to join you at a wedding … yours together.
During the Haunted Mansion ride at Magic Kingdom, point out all the wedding portraits. Say, "That gives me an idea …" Works best when the potential spouse has a good sense of humor.
Offer her a ring during the ring toss scene of Toy Story Midway Mania at Disney's Hollywood Studios. Hold on tight, those vehicles turn quickly.
Visit the Wishing Well in the rose garden near the Magic Kingdom castle forecourt. Tell her that your wish is that she'll spend the rest of her life with you.
Slip a ring into a box of Everglazed Donuts. Say "I donut want to spend my life with anyone but you."
Pretend like you're posing for a regular PhotoPass picture in front of the Castle. As the photographer is setting up the shot, get down on one knee and present the ring. Would be great to alert the photographer a few minutes in advance so he can keep shooting throughout the proposal.
If you know that her dream honeymoon destination is one of the countries represented in EPCOT's World Showcase, propose there. For example, stand under the faux Eiffel Tower in France and say, "I'd love to take you to Paris … for our honeymoon."
On the Small World ride at the Magic Kingdom, say "You're my whole world, please be my bride."
Book lunch or dinner at Cinderella's Royal Table. Order that special bottle of Dom Perignon and pop the question as the server pops the cork.
Ride Soarin' at EPCOT. Tell her that she makes you feel "top of the world." Then propose.
Ask a caricature artist (several locations in the parks and resorts) to sketch the two of you together. Privately ask him to draw a ring on your intended's hand and propose when she sees the picture.
If you're staying at a deluxe resort, cancel a dinner reservation and order a room service meal instead. When she asks why, tell her it's because you want to be alone with her on your special night. Then propose.
Stop by one of the park Guest Relations offices and get a free "Happily Ever After" button. Give it to her and say that you would love to live happily ever after with her.
Get on the Magic Kingdom carousel. Tell her "life has its ups and downs, but whatever it brings, I want to share it with you."
Go to buy her a balloon from one of the vendors on Main Street in the Magic Kingdom. Then buy a second, and third, and fourth … When she asks what you're doing, tell her that you'll be "floating on air" if she marries you.
Ask her to "take the plunge" with you on during the big drop on Splash Mountain. Best to keep that ring safely tucked away until after you're on dry land.
At the Animal Kingdom's Affection Section, proclaim your undying affection for her. Then propose.
Secretly invite her best friend, mom, or sister to meet up with you in the parks. When she asks why the friend is there, tell her that you knew she'd want to share this special day with her bestie. Then propose.
Take her on the Magic Kingdom's Space Mountain. Tell her she's "out of this world." Then propose.
Order a round of drinks for everyone in your hotel bar/lounge. When she asks you why, tell her that you want them all to toast your love. Then propose.
Snuggle side-by-side in a car at the Sci-Fi Dine-In. Order a milkshake with two straws. Explain that you want to share everything with her, for the rest of your life.
As you pass the treasure room in the Pirates of Caribbean ride, tell her that Captain Jack Sparrow didn't get all the jewels, then show her the ring.
Buy a piece of candy at the Main Street Confectionery. Throw it out. When she asks you why, tell her that she's the only sweet you need. Then propose.
Grab a giant cookie from the new Gideon's Bakehouse shop at Disney Springs and press a ring into the underside. Propose when she sees it.
Order the Kitchen Sink Sundae at the Beach Club's Beaches and Cream restaurant. After this gigantic creation is left at your table, tell her that the server forgot to add something to the Sink. When she asks what it is, show her the ring.
At EPCOT's Journey to Imagination pavilion, tell her that you can't imagine life without her. Then propose.
Have your hotel room filled with roses while you're out for the day. When you return she'll be wonderfully surprised by the gesture, and your proposal. Call the Disney Florist at 407-939-4438 to arrange.
Have a holiday ornament personalized with "Mr. & Mrs. [Your Last Name]" at the Days of Christmas shop at Disney Springs. Present it to her as you propose, saying you'd like to hang it on your tree together every year for the rest of your lives.
During the Magic Kingdom's Carousel of Progress ride, sing along with the "Great Big Beautiful Tomorrow" song and then whisper to her that your tomorrows will all be beautiful if she becomes your bride.
If you know she wants to visit Splitsville, the Disney Springs bowling alley, tell her that you won't go because you never want to split from her. Then propose.
Draw a Disney character at the class at the Animal Kingdom's Rafiki's Planet Watch. Add a thought bubble to the character saying, "Will you marry me?"
Wear something white on an attraction with a black light section, the Many Adventures of Winnie the Pooh for example. When your clothing glows, tell her that the only thing that would make you glow more is if she agrees to marry you.
Secretly buy her a sparkly tiara at the Crystal Arts store on Main Street in the Magic Kingdom or Arribas Brothers store at Disney Springs. Give it to her in front of the Castle and say that you'd be honored if she would agree to be your princess … for the rest of your lives.
Pretend you have a goal to use every form of transportation at Walt Disney World: monorail, boat, bus, Skyliner, etc. When it appears you've done them all, pretend that you've forgotten one. When she asks what it is, tell her that you're missing the ride of a lifetime … becoming man and wife.
Secretly change your room reservation from a standard room to a deluxe suite. When she asks what's going on, tell her that you booked the better room to celebrate. Then propose.
During the Country Bear Jamboree, when the bears sing "all the guys that turn me on turn me down," whisper, "don't turn me down" and pop the question.
Win her a prize at the Dinoland Games of Chance at the Animal Kingdom. Tell her that the only prize you want is having her as your bride.
If you're staying at the Pop Century resort, tell her that you like the way they've represented the passing of the years … and that you'd like to spend all your years with her.
On the Magic Carpets of Aladdin ride at the Magic Kingdom, tell her that you'd like to have her accompany you on a "Whole New World" of love. Then propose.
At Mickey & Minnie's Runaway Railway at DHS, ask her to run away with you to get hitched.
At EPCOT's Imagination pavilion, buy her a plush Figment toy. Say that your love for her is no figment of her imagination. Then propose.
In the Big Thunder Mountain Railroad queue at the Magic Kingdom, when the announced says you're going on the "wildest ride in the wilderness," tell her that the real wildest ride would be a lifetime together. Then propose.
After riding the Tower of Terror at Disney's Hollywood Studios, tell her that those falls were big, but not as big as falling in love with her. Then get down on one knee and take her hand.
Order the giant pretzel at Hollywood Studios' Baseline Tap House. Remark that the pretzel shape is like a knot, then ask your love to tie the knot.
In front of the Tree of Life at Disney's Animal Kingdom, tell her that your life will be complete if she spends the rest of it with you.
Have her sit on a bench to rest. Go buy her a box of popcorn. Secretly have the cast at the stand put the ring in the bottom of the box. When she gets to the end, she'll find it.
Go into a photo booth (usually found in Dinoland at the Animal Kingdom and in the Imagination pavilion at EPCOT). Just as the camera starts clicking, ask her to marry you. The shots will be awesome.
Spot an older couple holding hands in the parks and say, "I want us to grow old together."
Stay in the Magic Kingdom until the very end of the night, so you're the last ones in the park. Tell her that the only thing now that will make the magic last is if she agrees to marry you.
Take her to eat at Via Napoli at EPCOT. Before you sit down, secretly ask the staff to spell out "Marry Me?" in pepperoni on the pizza you will order.
Visit the Stave Church in EPCOT's Norway pavilion, ask her what kind of church she'd like to have her wedding in … with you.
Look at the Lucky Cat figurines for sale in the Japan pavilion at EPCOT. Tell her that you'll be the luckiest cat in town … if she will marry you.
At one of the 3D movies (Muppet Vision at DHS, Mickey's PhilharMagic at the MK, etc.), take off the glasses to make the screen blurry. Then tell her that the only thing you can see clearly is your love for her. Then propose.
Go on the Magic Kingdom's Peter Pan ride. Mention how romantic London looks below you. Then say you know how to make it even more romantic … and propose.
Secretly stash a ring in a park locker. At the end of the day, have your intended retrieve the locker items and find the ring there. Then propose.
Order spaghetti at Tony's Town Square on Main Street in the Magic Kingdom. Reenact the Lady and the Tramp pasta scene, ending in a kiss. Then propose.
For Star Wars fans – present your intended with the "I Love You"/"I Know" pins or cuff links and then propose.
Bring the fixins' for a picnic to the beach at one of the Magic Kingdom area hotels. Propose at dusk with the castle lights in the background.
Pose for a silhouette artist.
Take a stroll at Animal Kingdom's Gorilla Falls Trail. In the bird room say, "My heart would take flight if you would marry me."
Visit the Basin store at Disney Springs or the Grand Floridian and conspire to have your beloved find a ring buried in the fancy soap displays.
After a meal at Topolino's Terrace (at the new Riviera resort), step out onto the terrace to admire the view and pop the question.
At Hollywood Studios' Prime Time Diner, remark on the family atmosphere and ask her to be your forever family.
Take a ride on the Skyliner together and profess your love high in the sky.
Conspire with a bartender at AbracadaBar to create a magical beverage just for you. Ask for her hand and toast with your special drink.
Stroll the new path between Magic Kingdom and Grand Floridian. Stop at one of the benches and take that private moment to ask for her hand.
Go for an Amphicar ride from the Disney Springs Boathouse restaurant and propose while out on the water. You have to be OK with the driver as your audience.
At EPCOT's UK Tea Shop, tell your love that she's your cup of tea, then propose.
After the Avatar Flight of Passage attraction, say "That was a thrill, but not as much of a thrill as spending my life with you."
At the giant treasure chest in the Art of Animation Little Mermaid section, "find" a ring among the treasures, then propose.
On the carousel, say "Life will have ups and downs, but everything will be worth it if I can weather them with you," then propose.
Win her a prize at Animal Kingdom's Fossil Fun Games. Then say, "Wait, there's a bigger prize I want to try for – your hand in marriage."
At Savannah Bee Company shop at Disney Springs (purveyors of fine honey), Say "Will you be my honey forever?" and then propose.
Buy one of the special cakes at Amorette's Patisserie at Disney Springs. Present it to her with a ring on top, then propose.
Skip the ring and propose with a custom light sabers so you can battle the world together.
Visit one of the many Starbucks locations on property. Ask your intended to wait for you outside while you grab some refreshments. Bring a cup back with "Will You Marry Me?" written on it.
Take your intended on a private canoe ride at Fort Wilderness and pop the question on the water.
Book an early round of golf and propose on the course.
Order a "Just Engaged" MagicBand wrap from an Etsy seller. And use a wrapped MagicBand as your proposal ring.
Visit the 80s section of rooms at the Pop Century resort. Say "I want to be with you when we're in our 80s and beyond, please marry me."
At a pin trading station, say "I wouldn't trade our time together for anything." Then propose.
Enjoy a meal at California Grill then step onto their balcony to propose with Magic Kingdom in the background.
Conspire with the staff at the Disney Springs Blaze Pizza to spell out "Marry Me?" in basil on your pie.
At the Swiss Family Tree House, ask about her ideal home. And then propose, promising that your home will be wherever you are together.
At EPCOT's American Adventure pavilion, propose by telling her that you want all of life's adventures to be together.
Slip a ring onto the stick of a candy apple. Present it to her because she's the apple of your eye.
Stroll the paths of Fort Wilderness. Find a secluded spot to pop the question.
Present her with a plush Joy (from the film Inside Out) and say you'll be filled with joy if she accepts your proposal.
Watch the Dapper Dans and tell her that she's what really puts a song in your heart. Then propose.
At Toy Story Midway Mania, when they announce the prizes at the end, present your intended with a ring and say, "A lifetime with you is the only prize I want."
Sit on the beach at Wilderness Lodge to watch the Electrical Water Pageant. Talk about how much light and joy she brings to your life, then propose.
Order a special bottle at Wine Bar George at Disney Springs. Propose while enjoying it together.
At the Wilderness Lodge, watch the geyser explode. Then say that your heart will explode even more than that if she'll agree to be your bride.
At the Kilimanjaro Safari, say your life together will be a wild adventure if you spend it together.
The the Marvel Super Hero Headquarters at Disney Springs, tell her that she's your hero and then propose.
SCREAM "WILL YOU MARRY ME?" during one of the drops on the Tower of Terror.
At the Under the Sea Little Mermaid ride, during the wedding scene, kiss the girl and then propose.
During your vacation, take lots of quick videos and secretly send them to a friend who is good with video editing. Have the friend upload the highlight reel to a private YouTube link. On the last day of your trip, show her the video and say that the trip has been great, but they forgot to include the best moment. Then propose.
Create an elaborate touring plan and make a big fuss about it. When you get to the park in the morning, start heading toward your first attraction. Then stop and tell her that there's been a change of plans; you have to do the most important activity first. When she asks what that is, you ask for her hand.
And if all else fails, just pop the question on Main Street or in front of the Castle. It may be cliche, but it is also a memory you'll never forget.
There you go, 101 ways to get incorporate a marriage proposal into your Disney World vacation. I'm sure there are at least as many more ideas as there are couples embarking on their lives together.
So lovebirds, are most of these too Goofy for you? Would any of them actually work? Did you propose, or get proposed to, at Walt Disney World? How did it go? Let us know in the comments below.