The Sweetheart Minnie Mouse Chocolate Piñata Has Returned for Valentine's Day
A Valentine's Day favorite treat is back! One of the many reasons we love The Ganachery Chocolate Shoppe at Disney Springs is that practically every holiday is celebrated with at least one seasonal item. For Valentine's Day you can expect a lot of treats at this chocolate shop, naturally. One such treat is the Sweetheart Minnie Mouse Chocolate Piñata. Let's look at why this treat is more than just sweet; it's fun to eat.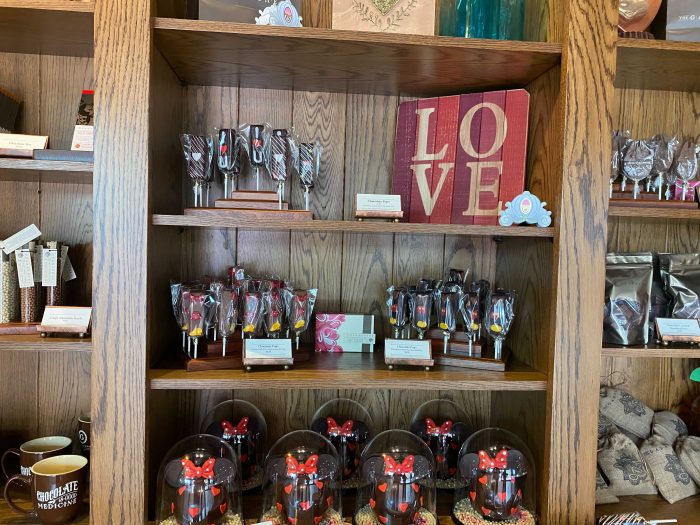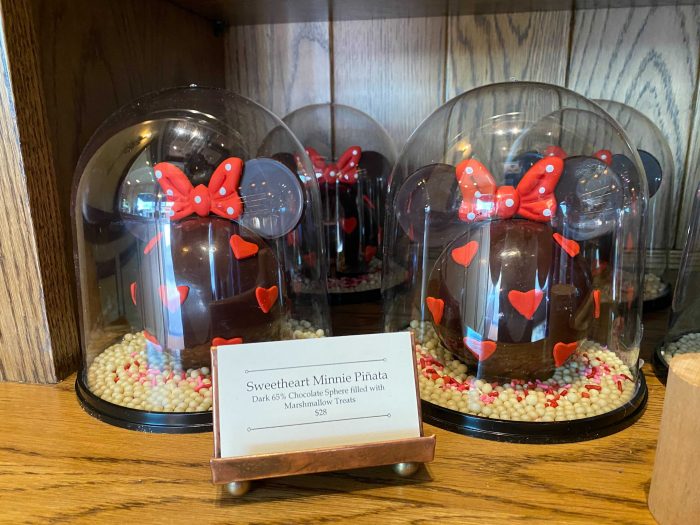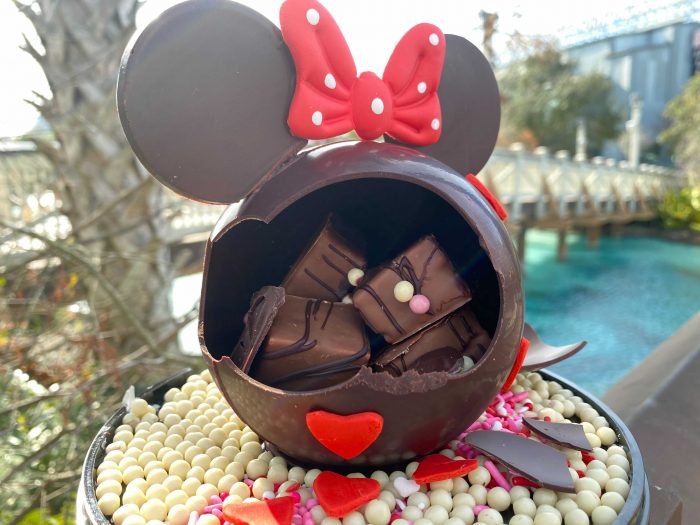 This dark chocolate piñata has not changed since its appearance last year. It is made of 65% dark chocolate which isn't overly sweet. Crispy pearls and chocolate-covered marshmallows await inside. At $28 it is a little pricey, but a fun treat to consider for the holiday made for sweethearts. You receive a wood mallet with your purchase so you can bust open this chocolate piñata with your sweetheart, your best friend, or just as a special treat for yourself.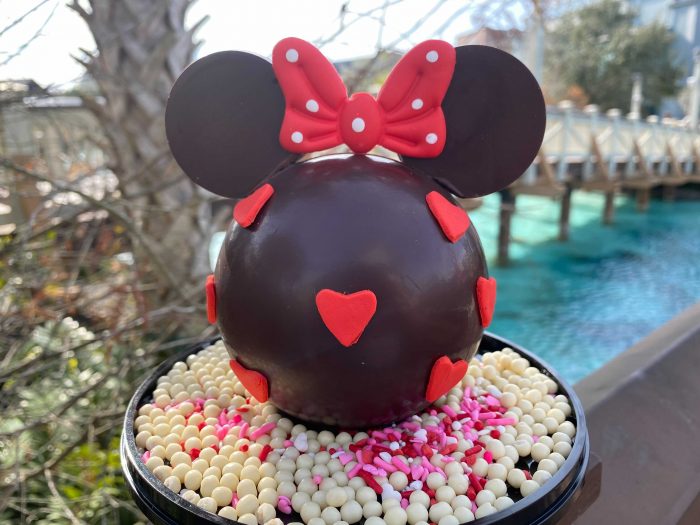 Besides the Sweetheart Minnie Mouse Chocolate Piñata, there are seasonal truffle chocolates as well as Valentine's Day chocolate pops. These adorable Chocolate Pops are a relatively affordable way to indulge in the quality that The Ganachery Chocolate Shoppe offers without as high a price tag as the pinata. These pops are 65% dark chocolate with raspberry and are $6.50 a pop.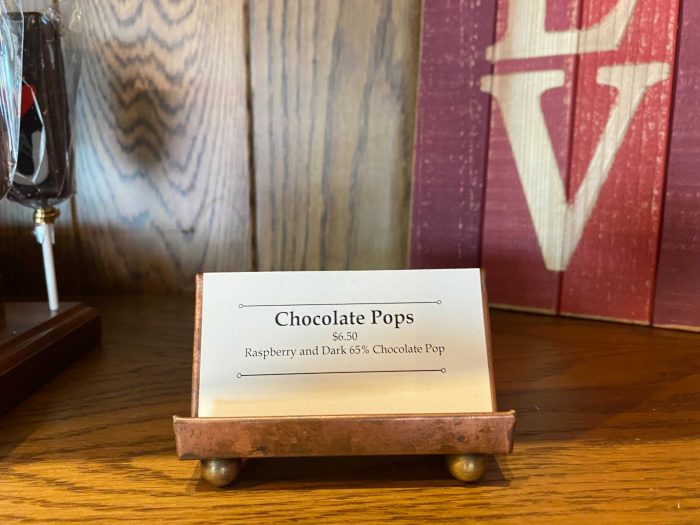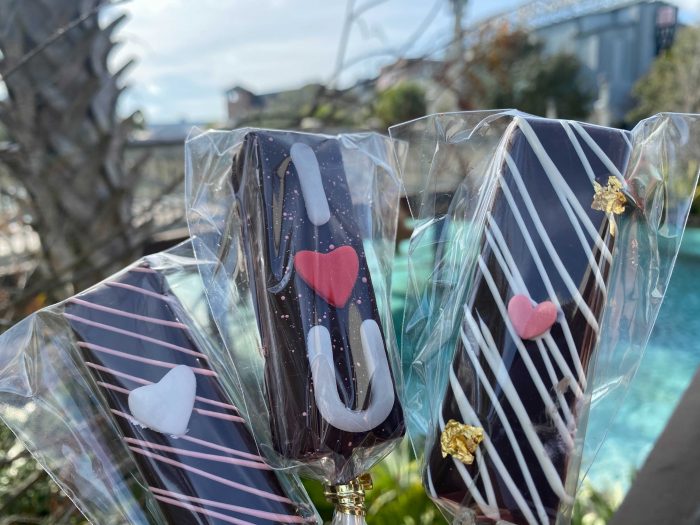 What's your favorite treat from The Ganachery? Have you ever purchased one of the piñatas?