Lunar New Year Marketplace Dining Guide
Lunar New Year kicks off this Friday at Disney California Adventure. To celebrate, the park will be offering special parades, character meet and greets, merchandise, as well as marketplace kiosks with unique and delicious Asian Cuisine that celebrates Chinese, Vietnamese, and Korean cultures.
Here are a list of the various kiosks you can stop at and some of the other locations that will be offering special menu items, as well as the items that will be available for sale: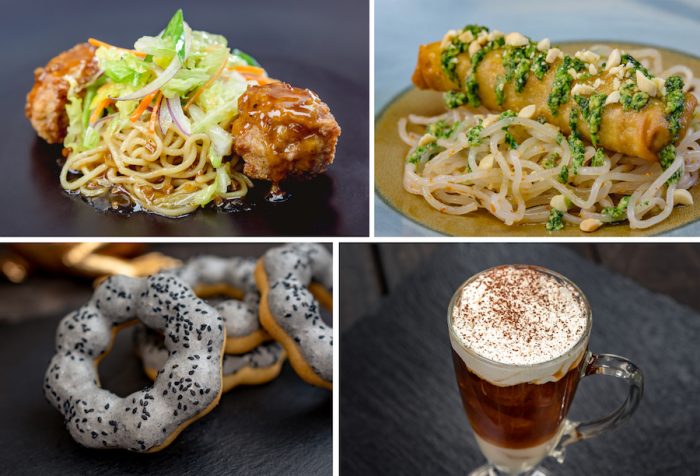 Longevity Noodle Co.
Chicken Meatballs and Lo Mein Noodles with Cabbage Salad and Apple-Ginger Sauce
Vegetable Egg Roll and Chilled Sesame Garlic Noodles with Cilantro-Cashew Sauce and Toasted Peanuts
Black Sesame Mochi Donut
Vietnamese Cold Brew with Coconut Milk
Tsingtao (bottled alcoholic beverage)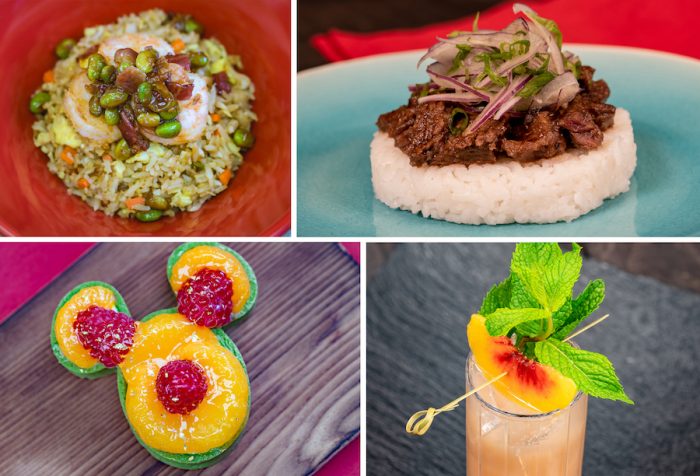 Lucky 8 Lantern
Shrimp Fried Rice with Garlic Bacon Edamame
Smoked Beef Bulgogi Shortrib on Rice Cake
Manadarin Orange and Green Tea Tart
Peach Sojito (alcoholic beverage)
Hitachino Nest Beer (bottled alcoholic beverage)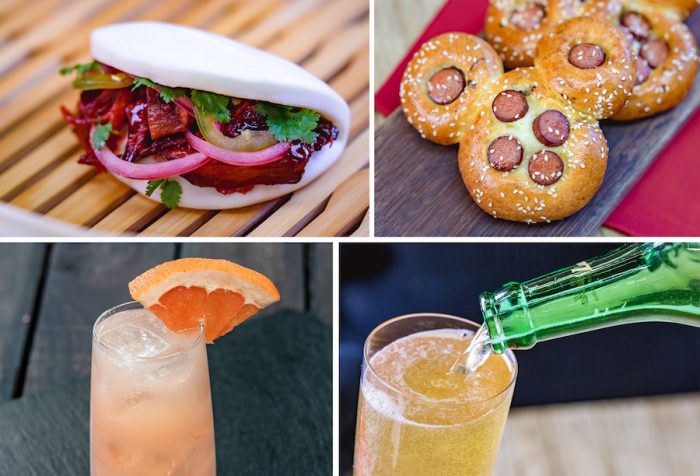 Prosperity Bao & Buns
Char Siu Pork Bao – Chinese BBQ Pork with Pickled Red Onions and Jalapeño
Mickey Chinese Hot Dog Bun
Lychee-Grapefruit Gin Spritzer (alcoholic beverage)
Kloud Original Gravity Lager (canned alcoholic beverage)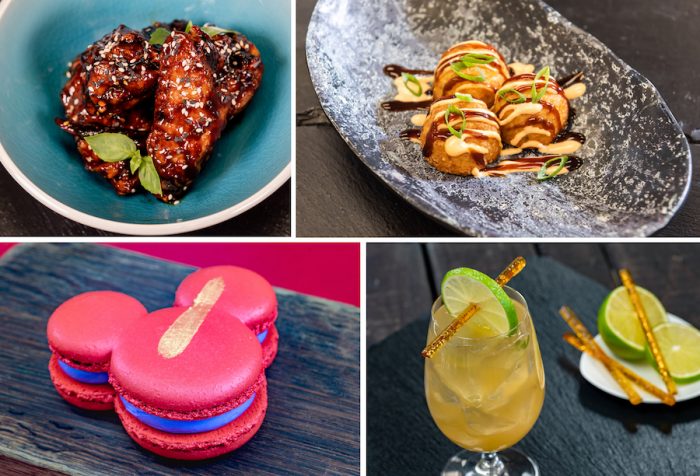 Red Dragon Spice Traders
Firecracker Three Cup Chicken Wings
Shrimp & Ginger Dumplings with Soy Reduction and Sriracha Mayo
Purple Yam Macaron with Crème Fraîche
Honey-Lime Green Tea
Honey-Lime Green Tea with Bourbon (alcoholic beverage)
Bottle Logic Hanamacahi (draft alcoholic beverage)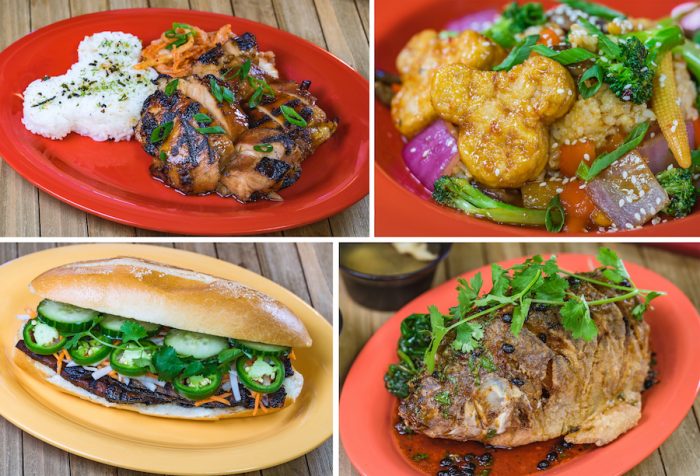 Paradise Garden Grill (Mobile Order Available)
Korean Grilled Chicken
Plant-Based Orange Tempeh
Pork Belly Bahn Mi
Whole Deep-Fried Tilapia with Chili Lime Vinaigrette and Steamed Rice
Mango Mousse
Almond Milk Iced Tea
Orange Blossom Cocktail (alcoholic beverage)
Tiger Beer
Kloud Beer
Lucky Fortune Cookery (Mobile Order Available)
Bao Bun with Seasonal Fruit
Outdoor Vending Carts
Almond Cookies
Bulgogi Chicken
Lamplight Lounge
Pork Belly Egg Rolls – Fried crispy egg rolls stuffed with tender pork belly and served with spicy mango glaze, pickled carrots, leaf lettuce, fresh cucumber, and pork rinds
Lunar Cocktail – Japanese vodka, Yuzu liquor, strawberry puree, and sparkling sake
If you're looking to try multiple dishes, consider picking up the Sip and Savor Pass which contains six pull-off tabs that can each be traded for one food item or one non-alcoholic beverage at any of the Marketplaces.The pass can be purchased at various locations throughout the park, including the Sip and Savor Cart, Seaside Souvenirs, Kingswell, Elias & Co., and Festival Marketplaces.
Lunar New Year runs January 17 through February 9.