REVIEW – The Peppermint Bundt Cake Milkshake at Disney's Hollywood Studios Is a MUST
One of the my wishes every holiday season is that Hollywood Scoops Ice Cream at Disney's Hollywood Studios finally serve up some Peppermint Ice Cream. Well, this year I finally got my wish–sort of. This year Scoops is serving up a milkshake that is photogenic, and tastes great too. Let's get the scoop on the Peppermint Bundt Cake Milkshake.
First, the name is deceiving. You might think that it has pieces of bundt cake mixed in, but it does not. The description lists Peppermint Ice Cream as the base of the milkshake. I have to say, I think it was just vanilla. If it was made from Peppermint Ice Cream it had very weak flavor, and not bits of peppermint in it. However, there was a crushed peppermint rim which helped add the desired peppermint flavor.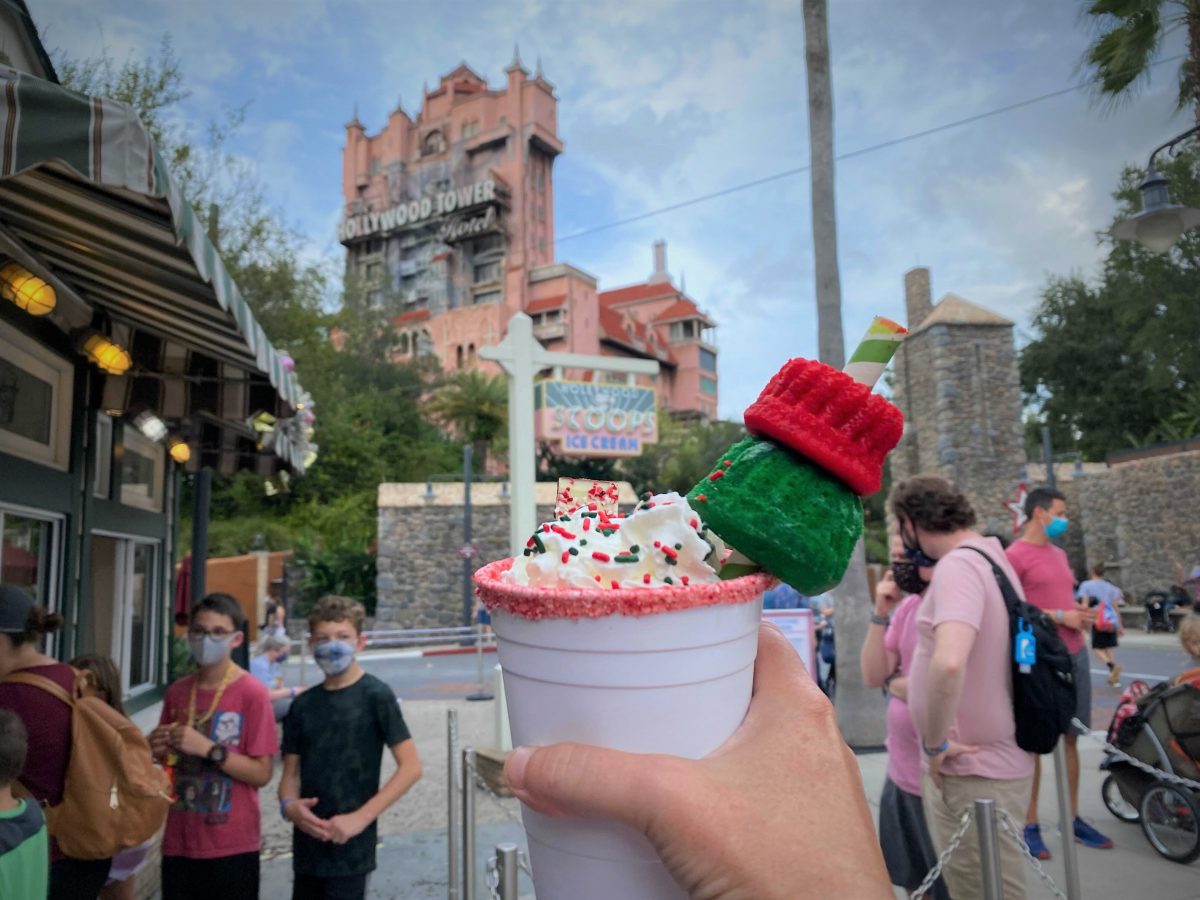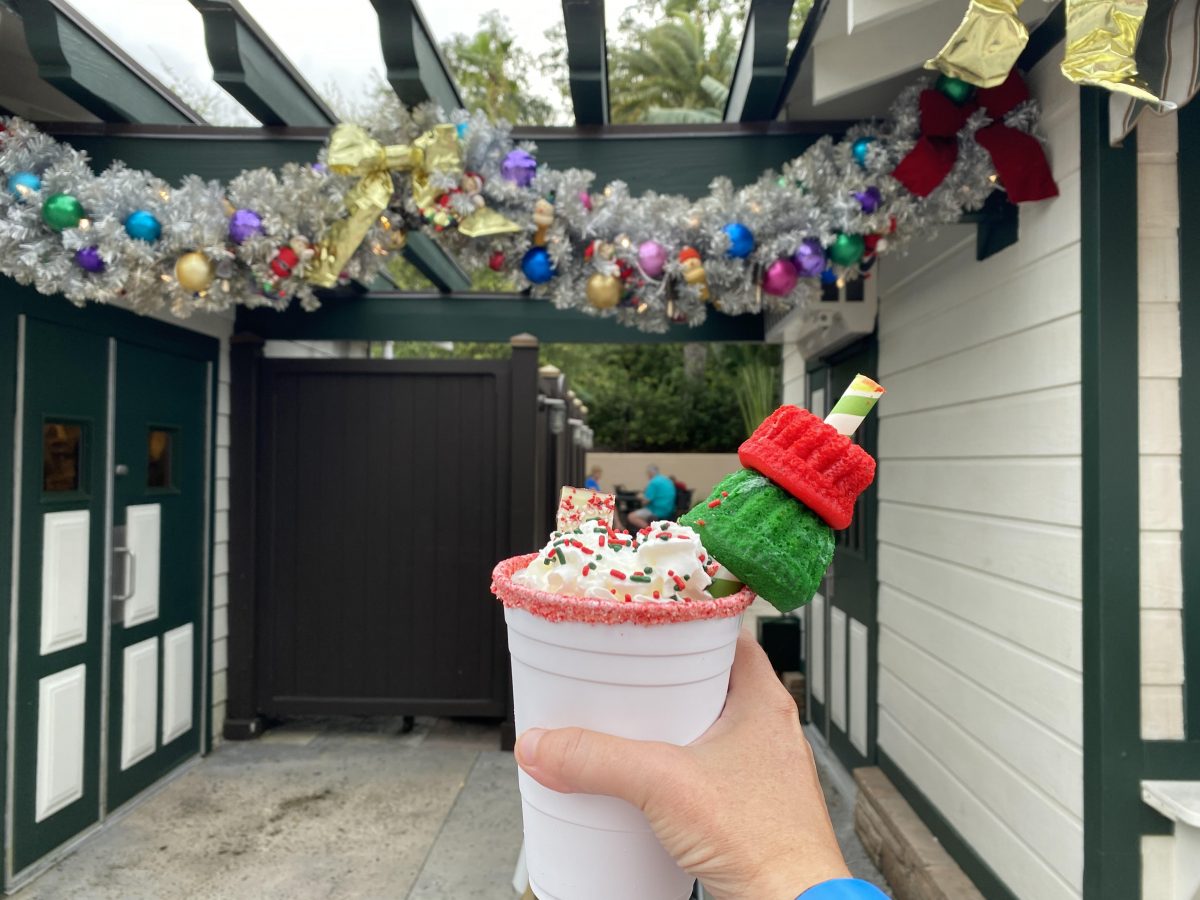 The topping is what makes this mammoth milkshake worthy of must-have status. A small piece of peppermint bark is nestled in a little mound of whipped cream. Then two mini bundt cakes are placed onto the straw. These cakes tasted of vanilla flavor and had such bright artificial red and green coloring I swear I could taste the colors. For $8.49 it is a fun treat and could be shared if you don't want to overdo it.
Have you tried any of the holiday treats at Walt Disney World this year? Would you give this milkshake a try?