REVIEW – Let It Snow Taco Is a Welcome Snowfall in Florida
One thing you do not have to worry about when celebrating the holiday season at Walt Disney World is snow. But this year there is snow in the forecast, right over Frontierland at the Magic Kingdom. The Let It Snow Chocolate Taco at Pecos Bill Tale Tale Inn and Cafe may sound like a weird creation, but it is one of our team's favorite holiday treats this year.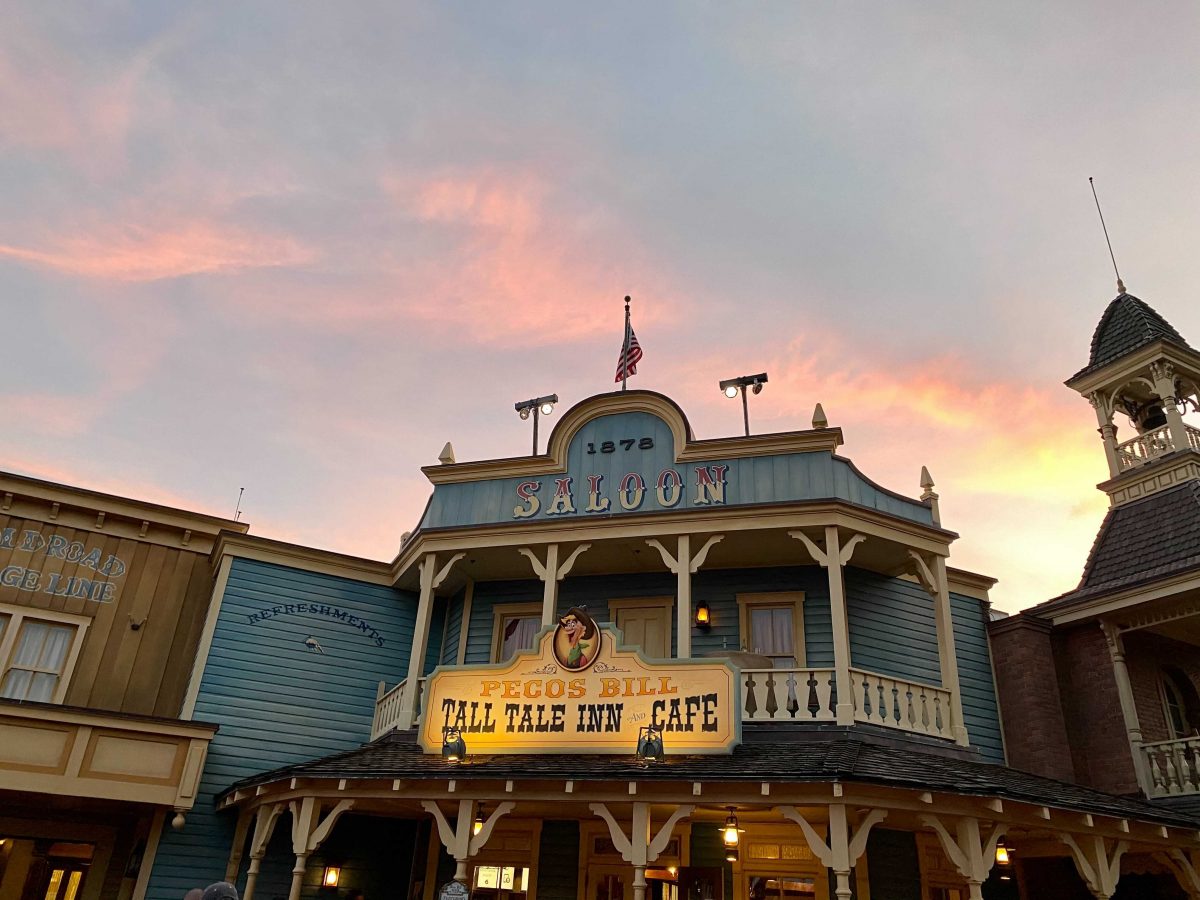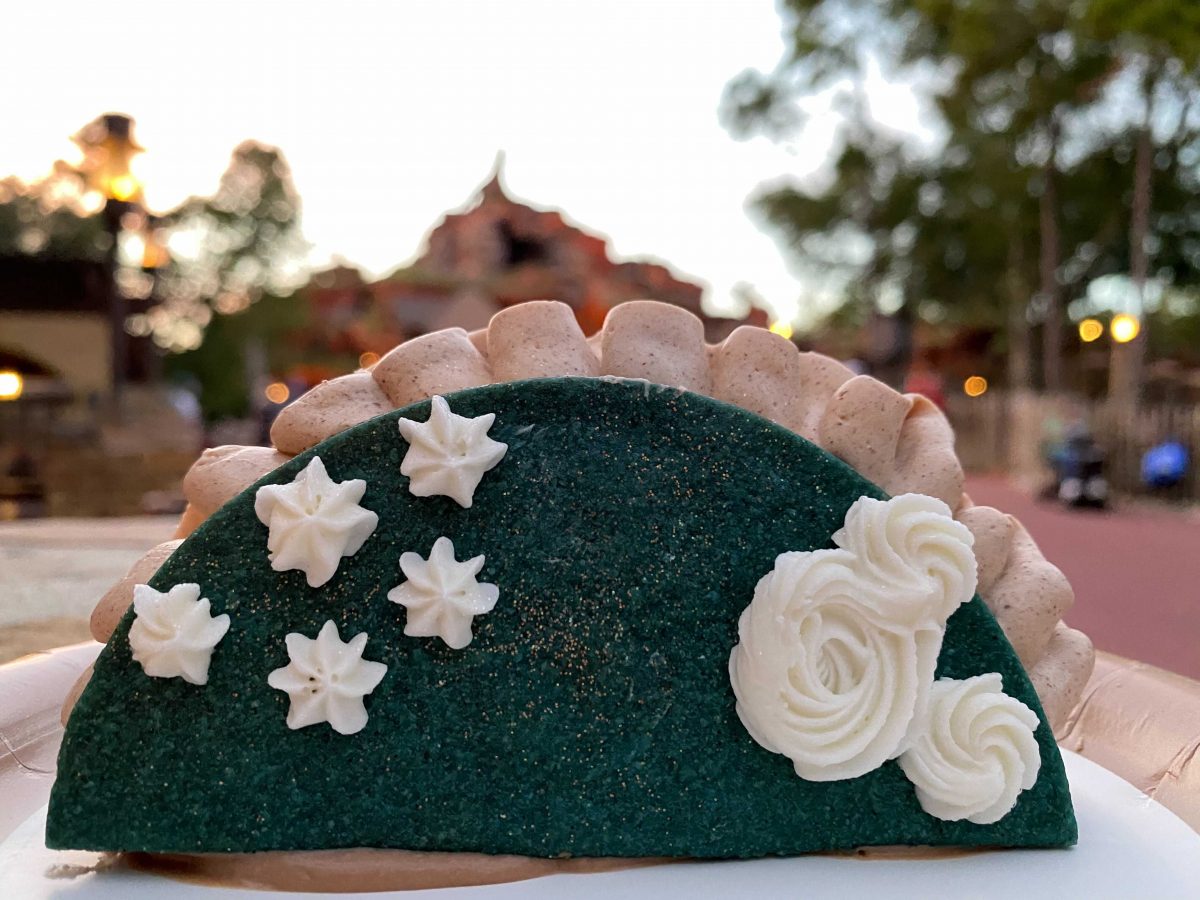 The Let It Snow Chocolate Taco, according to the menu, is a Chocolate Taco Shell filled with Salted Caramel and Spiced Chocolate Mousse. However, we did not detect a chocolate taco shell, but more like a sugar cookie shell. Some may find the caramel and spice flavors to not be strong enough, but our team has tasted lots of this year's holiday treats at Magic Kingdom and this one is at the top of our list. We welcome the light flavor. There are lots of heavy hitters to enjoy this holiday season and it is nice to have some festive flavors that don't weigh you down.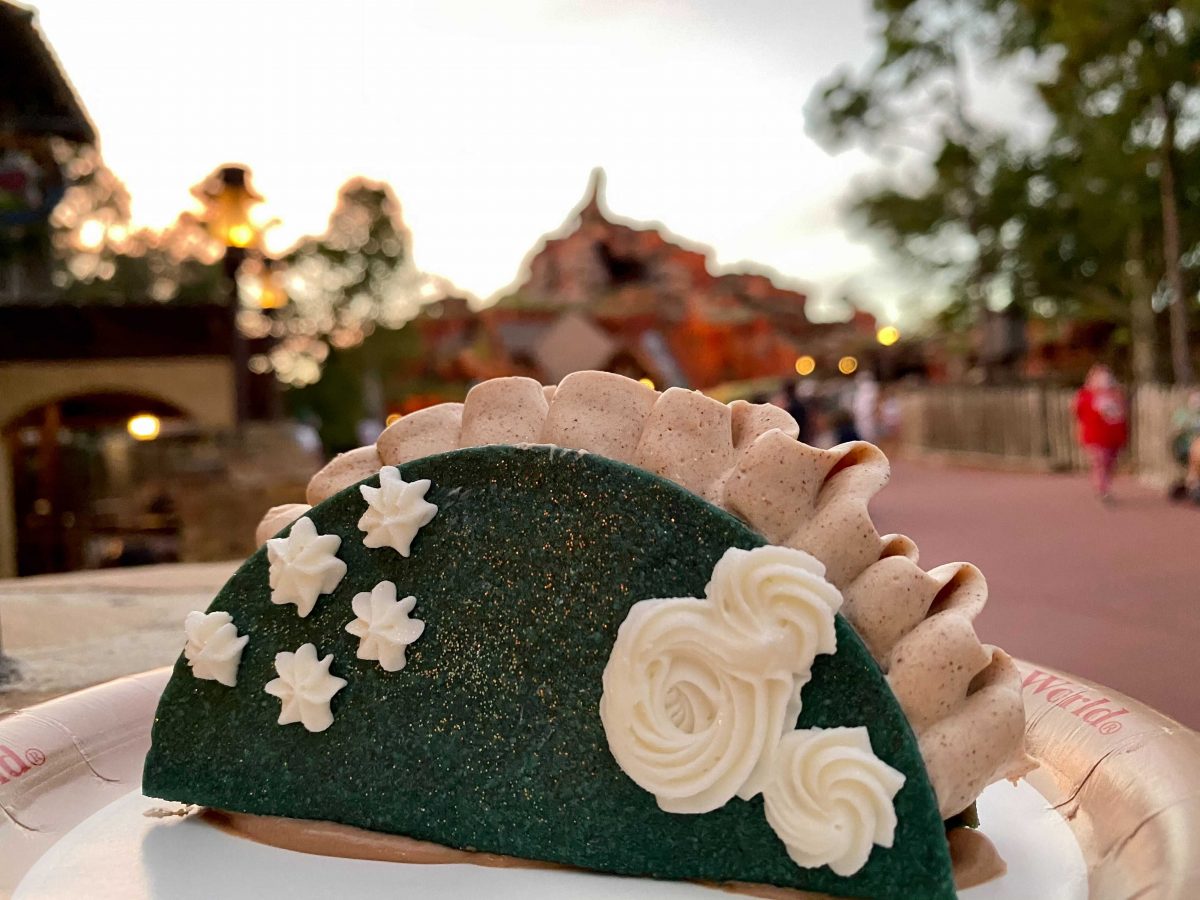 For $5.29 the Let It Snow Chocolate Taco is one of the least expensive holiday desserts at Magic Kingdom. It is definitely one of the prettiest with a sprinkling of edible glitter; it's hard to resist a treat that is so photogenic. If you're looking for a festive sweet treat that won't break the bank and that isn't too heavy, this is a great choice.
Have you tried any of this year's festive treats? Do you have a favorite?