REVIEW: The Sand Bar at Disney's Contemporary Makes for a Nice Midday Break
Sometimes you just need a break when you're spending the day in the parks. At Magic Kingdom more quick food options are being added little by little. Even though more options are becoming available, sometimes it is nice to take an extra long break and get out of the hustle and bustle of the park. Earlier this week, Ivonne on our team hopped aboard the resort ferry from Magic Kingdom to Disney's Contemporary for lunch. Instead of heading to Contempo Cafe or The Wave, she did something different: she headed to the pool bar known as The Sand Bar.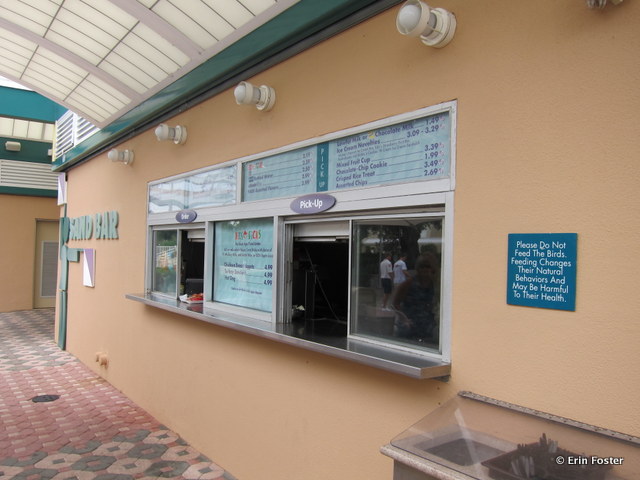 The weather is finally nice enough for comfortable outdoor dining in Orlando, a rare treat that quickly comes and goes. The Sand Bar is not remarkable and normally would not be a destination unto itself. However, with quick dining options being limited at Magic Kingdom, and feeling more crowded than usual due to procedural changes, you may be looking for creative options – we sure are!
We have ratings for all the restaurants and dining options at Walt Disney World, thanks to over 500,000 completed surveys from our readers. The Sand Bar is not highly rated, with a 84% thumbs up rating. It is ranked 76 out of 108 comparable options in Walt Disney World. It's hard to wholeheartedly recommend The Sand Bar considering there are more interesting options on the monorail loop, like Caption Cook's at Disney's Polynesian Village Resort, and Gasparilla Island Grill at Disney's Grand Floridian. However, with the Contemporary being right next door to Magic Kingdom, it is a convenient place to have a nice break.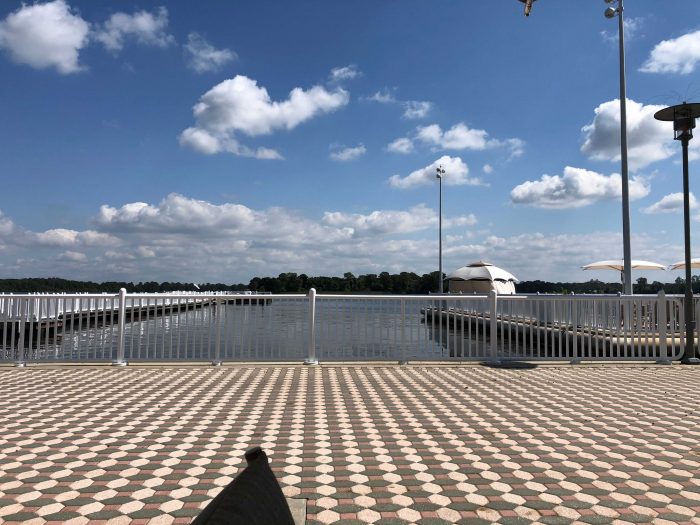 Another plus of this location is its lakeside vistas. You can dine outside by the pool or near beautiful Bay Lake. Since it is poolside and near the lake it is best to take the ferry boat from Magic Kingdom rather than the monorail, which would result in having to backtrack a little.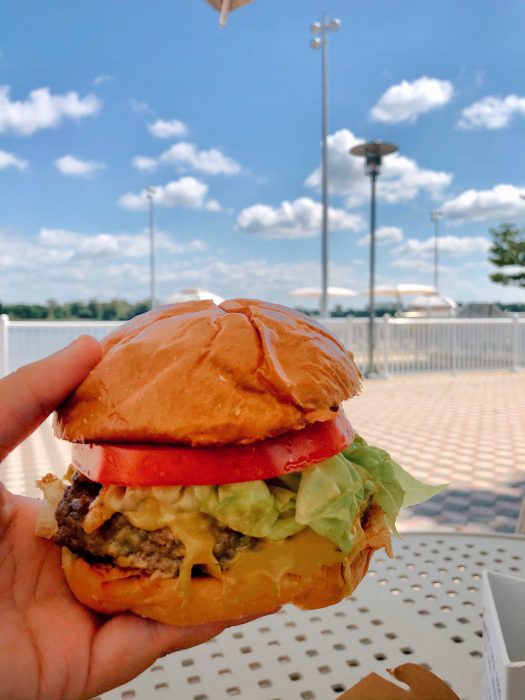 The menu at The Sand Bar is limited. There's nothing overly creative, so if you prefer simple fare this is a good choice for you. You have a choice of a salad, a sandwich, and a burger. The kids' menu is simply a choice between a hot dog or a hamburger. Mobile ordering is not available here due to the nature and size of this venue. Ivonne ordered the Angus Bacon Cheeseburger, which is served with a generous amount of french fries. This burger is better quality than the standard cheeseburgers served inside Magic Kingdom. Priced at $12.99, which is pretty standard for a Disney quick service cheeseburger, this Angus Bacon Cheeseburger is a decent value.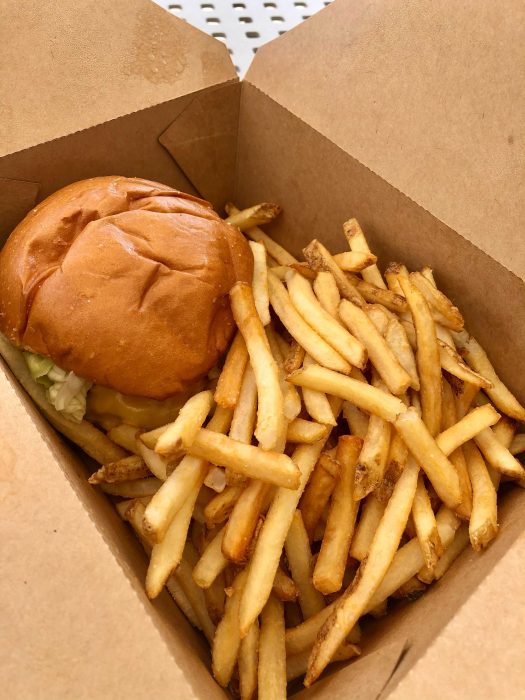 We like to help you make the most of your trip to Walt Disney World, from saving time to saving money, and learning little helpful nuggets too. You can view ratings and rankings of all Walt Disney World restaurants on our site. We'd love for you to become a TouringPlans Subscriber so you can have access to all our tools and tips.
Have you ever headed to one of the monorail resorts for lunch?