Something Incredible is Coming to Disney's Contemporary Resort
The rumors that we've all heard over the past year or so are true! Disney's Contemporary Resort's rooms, which are currently seeing an update, are being redone with an Incredibles theme.
Currently in the tower, all nine floors of guest rooms are being completely refurbished. When these rooms officially debut, they will blend a sleek Monorail motif with favorite characters from the  Incredibles films. Guests will see characters like Jack-Jack, Frozone and Edna Mode. There will be new custom artwork found in guest rooms. Overall though, there will be a lot of clean lines and a retro feel.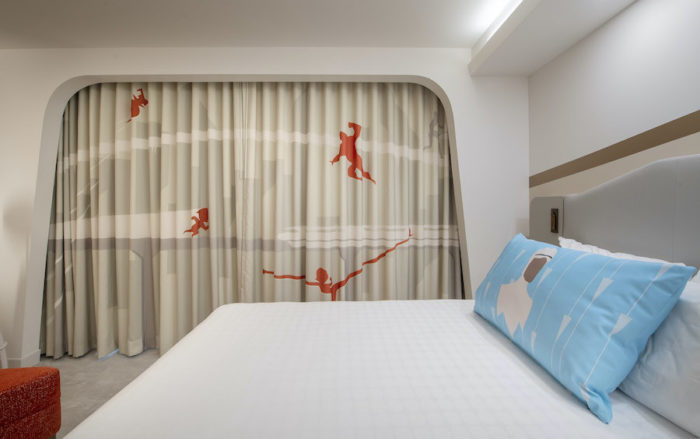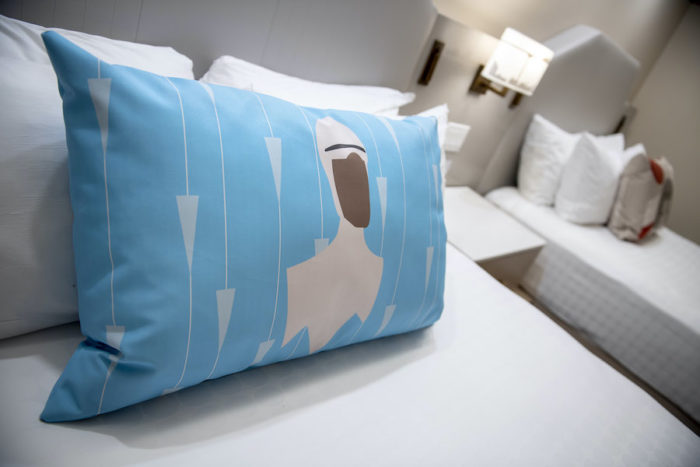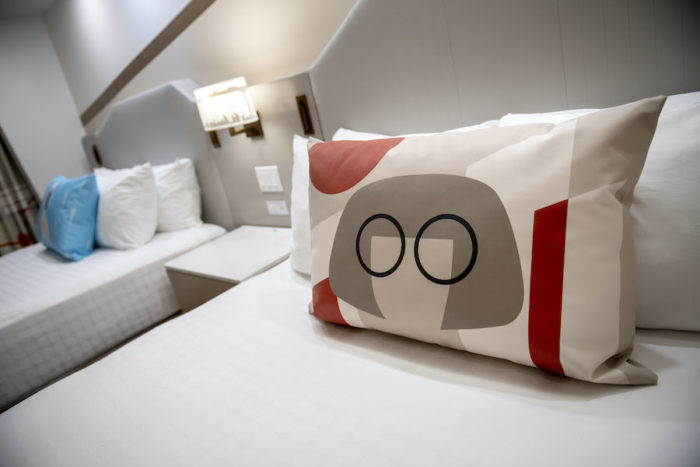 The closets even feature super suits "hanging"!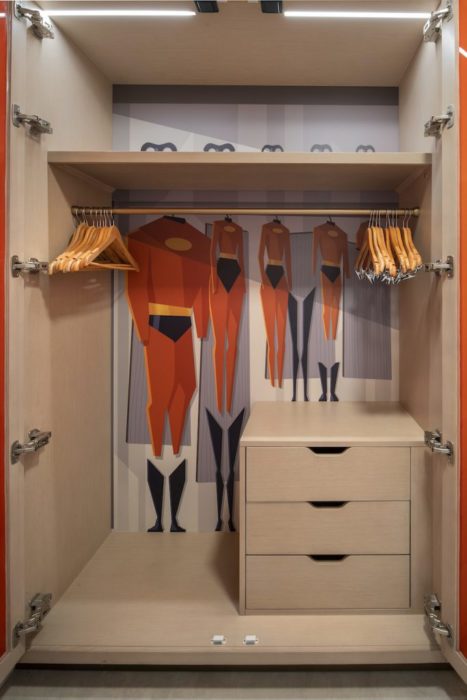 Moving into the bathrooms, you'll see small touches based on The Incredibles, with a very light and airy feel.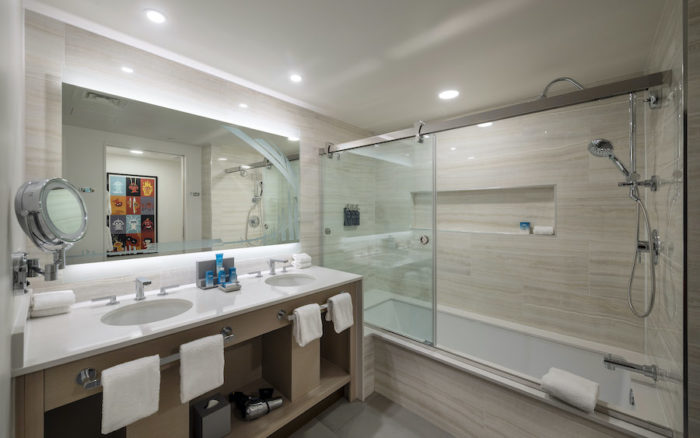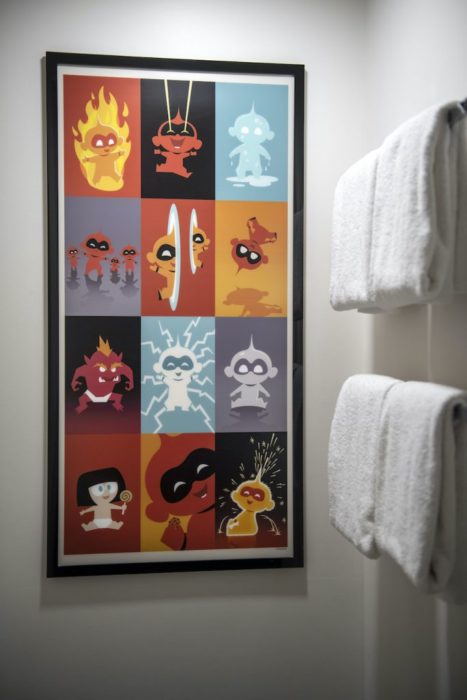 In addition, the guest corridors will be redone in a modern and futuristic way that complements the resort's architecture, but still ties into the Incredibles theme.
Once the tower Guest rooms are complete, work will begin on the rooms inside the Garden Wing out on the shore of Bay Lake.
The lobby will also see updates, which means that beginning July 16, much of the first-floor lobby will be closed while it undergoes refurbishment. Many of the Guest services in the lobby area will remain open, which includes the elevators, escalators, restrooms and pathways to the Convention Center and bus transportation. Guests who need to visit the front desk will temporarily need to visit the relocated front desk which will be found on the second floor of the resort.
Once complete in late September, the Contemporary's lobby will feature an enhanced check-in experience offering an open, free-flowing layout with enhanced seating locations. In addition, in the lobby, following the refurbishment work, you'll see a collection of modern art pieces as well as historical, behind-the-scenes photographs of Disney's Contemporary Resort in development and under construction.
Also, for those who've missed it, The Wave… of American Flavors, which is located on the first floor, will close on July 15 to make way for a reimagined dining experience.
Disney is updating this resort as part of the Walt Disney World 50th anniversary celebration. We'll have more to share on this update as they are released.