REVIEW: The Wave To Go Food AND Drink
We are loving how certain Disney resort restaurants are offering food to-go through mobile ordering. One of the latest restaurants to join this convenient movement is The Wave… of American Flavors. Our team headed to Disney's Contemporary to try out mobile ordering at The Wave for take out dinner, and discovered the lounge has reopened here too.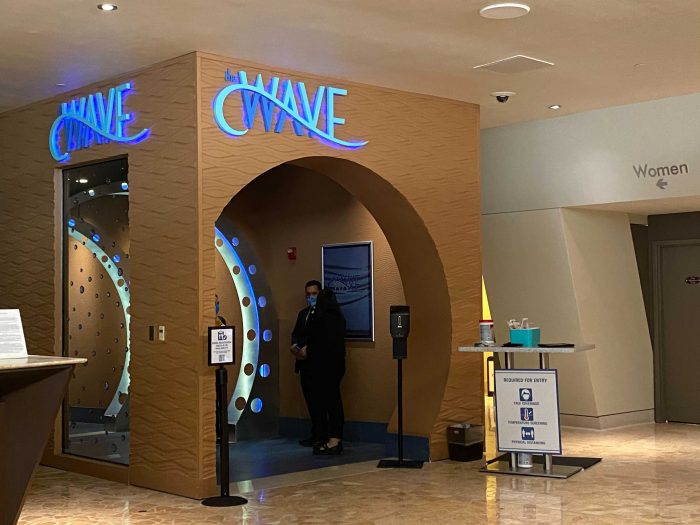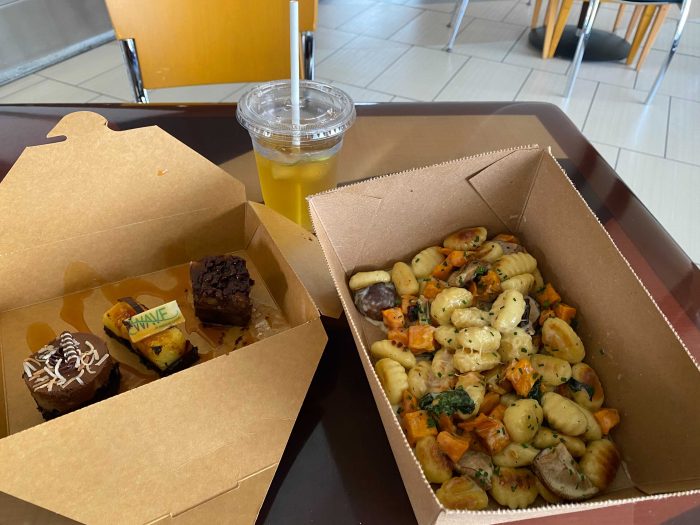 This hidden gem of a restaurant offers some of the best breakfast and fresh, flavor entrees on Disney property. The lounge at The Wave is a favorite spot for creative cocktails that differ from the standard Disney lounge menu. Our readers give The Wave a 90% thumbs up and rank number 29 of 103 full service restaurants at Walt Disney World.
Our team placed their order at The Wave at 2:00 p.m. and selected the arrival window of 5:00 p.m. – 5:30 p.m. You do not need to be a resort guest to use the mobile ordering for The Wave To Go, or any other available restaurant. At 5:00 p.m. a notification was received that the arrival window had opened. While waiting for the order to be ready our team browsed the concourse of the Contemporary and eventually headed back down to The Wave's lounge.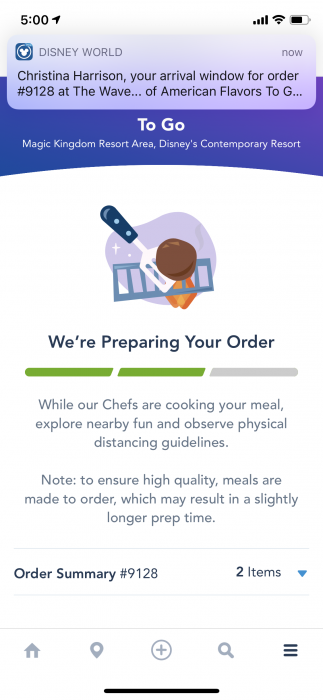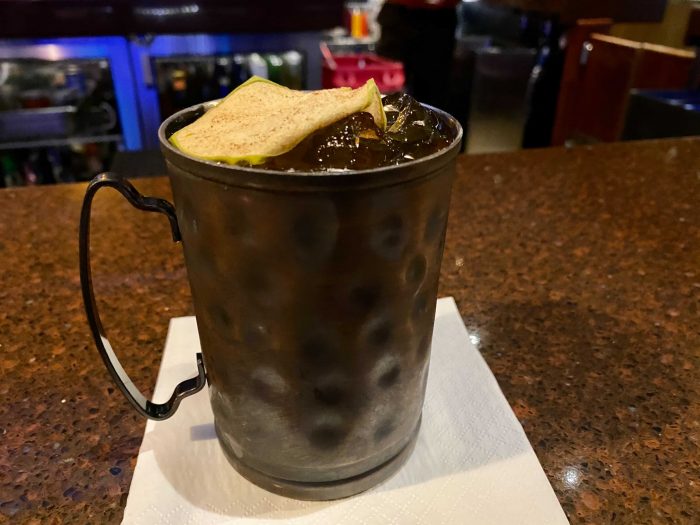 A batch of three seasonal cocktails are available in addition to the wonderful cocktails regularly available. Our team selected the Wild Apple Mule, with Crown Royal Apple, ginger beer, and sparkling apple cider. It is a hit, packed with sweet apple flavor balanced with spice and pucker!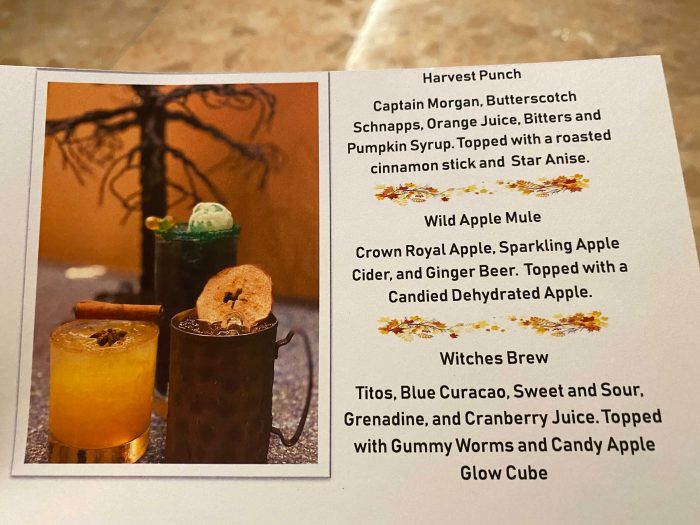 At 5:17 p.m. a notification was received that the order was ready for pick up. Our team was able to get the Wild Apple Mule poured into a to-go cup, and off they went with freshly prepared food from The Wave, takeout style. Our team decided to head back up to the concourse to dine there. Should you decide to take advantage of The Wave to go, you can certainly take your food wherever you wish – back to your villa, along the shores of Bay Lake, back to a different hotel, wherever you like.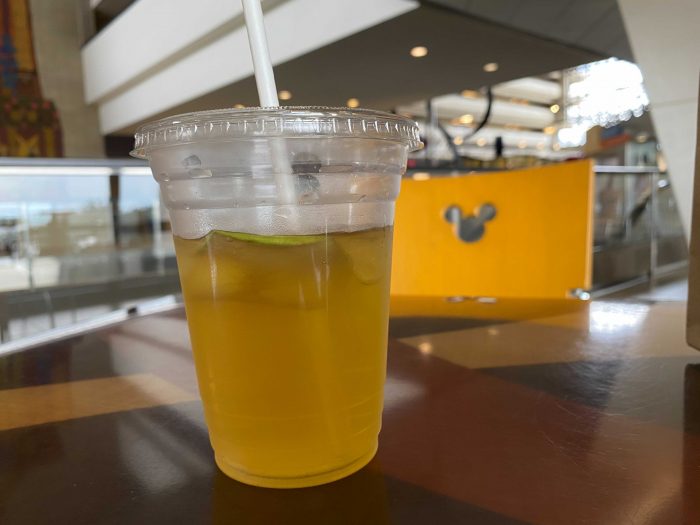 The menu at The Wave is full of fresh contemporary American flavors. Many ingredients are sourced from local farms. Our team selected the Seared Gnocchi. With forest mushrooms, sweet potatoes, rainbow swiss chard, and brown butter parmesan-sage cream, this dish is rich and full of comforting flavors. The gnocchi texture held up well even in the to-go container, though perhaps could become chewy if your transport time is longer than a few minutes. The portion is good for $22.00.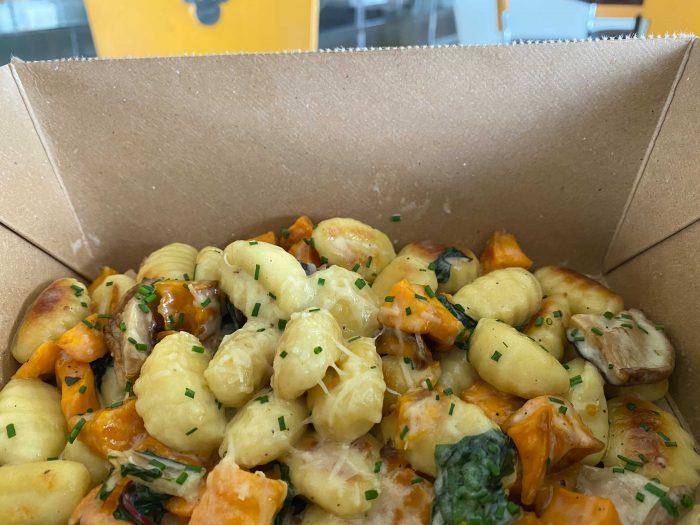 The Chocolate Flight proved irresistible as well. Chocolate Croissant Bread Pudding, Brownie Creme Brulee, and German Chocolate Cake make up this Chocolate Flight, for $11.00. The Brownie Creme Brulee stands out as the winner. The Chocolate Croissant Bread Pudding is good, so long as you obviously like bread pudding. The German Chocolate Cake is good as well, but is not a stand out.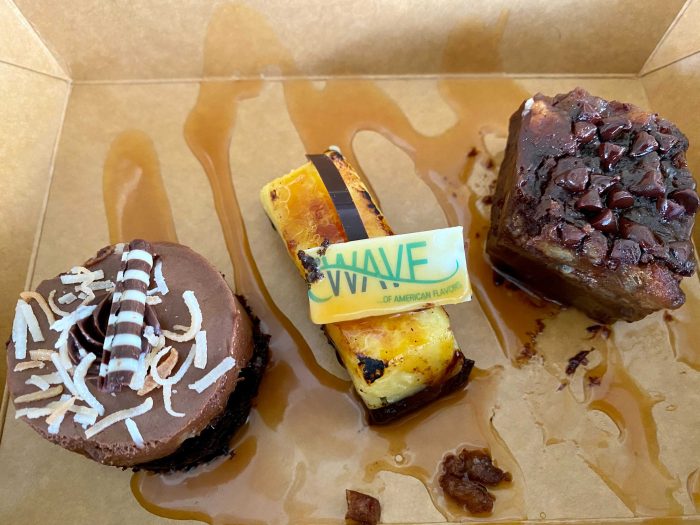 Overall, we think it is fantastic that there are now three resort restaurants currently offer takeout through mobile ordering (Sanaa, Kona Cafe, and The Wave). Remember you can view listings for every Walt Disney World restaurant on TouringPlans.com including ratings and rankings from over 500,000+ surveys in the past few years. Get every resource you could ever need to plan your trip by becoming a TouringPlans Subscriber.
Where do you want to see mobile ordering takeout available next at Walt Disney World?