REVIEW: Disney Cupcakes and Cakes Available Through Mobile Order
If you love cakes and cupcakes, a visit to any Disney resort hotel can satisfy your cake craving. Each quick service location at each of the Disney resort hotels offers delicious desserts. Practically every location has at least one cupcake, and many locations have Mickey Mouse celebration cakes too! All are available through Disney's mobile ordering.
Our team recently visited Disney's Caribbean Beach Resort and Disney's Contemporary Resort to check out the latest cupcake offerings. At Disney's Caribbean Beach Resort you can have the perfect pair of cupcakes. Mickey and Minnie Mouse each have their own cupcake. Minnie's is vanilla, and Mickey's is chocolate. These are superbly simple with classic frosting and sprinkles, and solid cake without any filling. Each one is $5.99.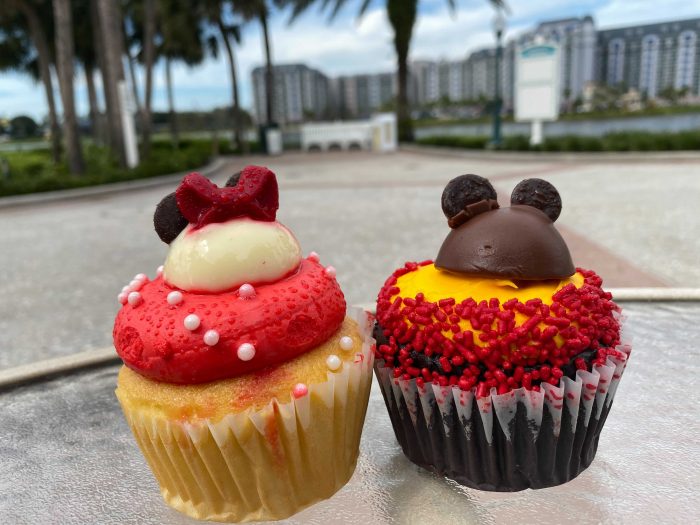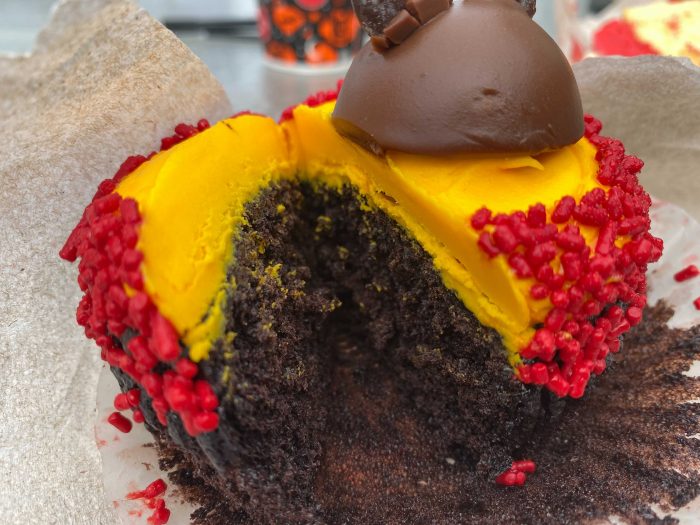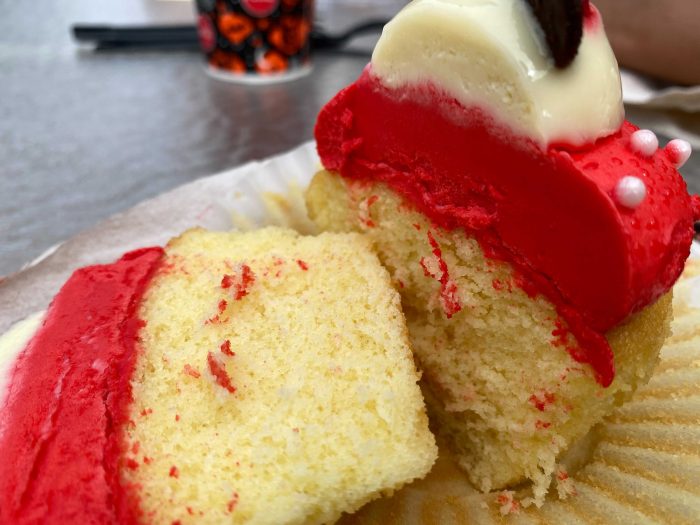 Over at Disney's Contemporary Resort, you can always find a variety of cupcakes at the Contempo Cafe. Right now there are three different varieties of gourmet cupcakes available. Our team decided to tackle the seasonal Monster Cupcake. A confetti cupcake is filled with Candy Bar Custard and topped with lots of purple buttercream frosting. The Candy Bar Custard was not a treat for our team. The texture is wet like that of eclair cream, but not as delightful. Each cupcake is $5.99.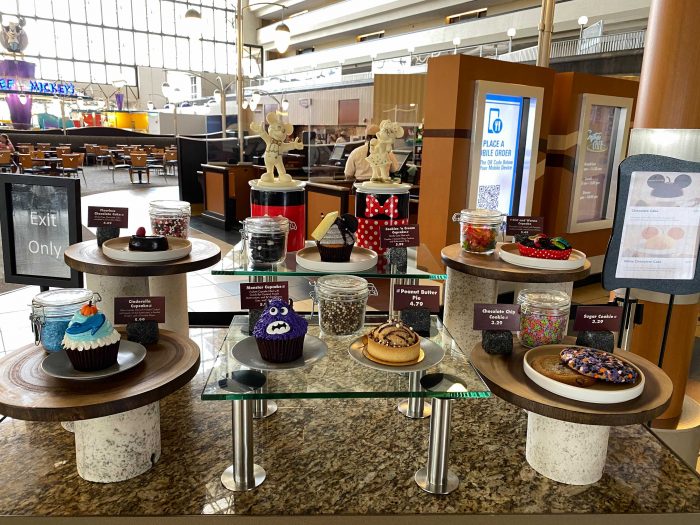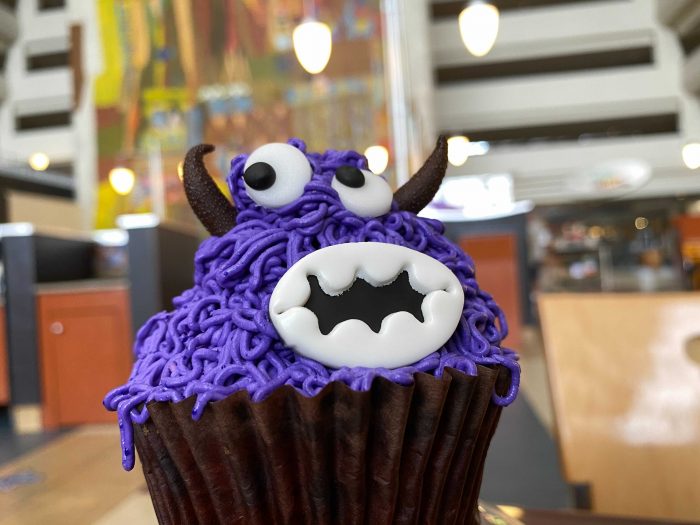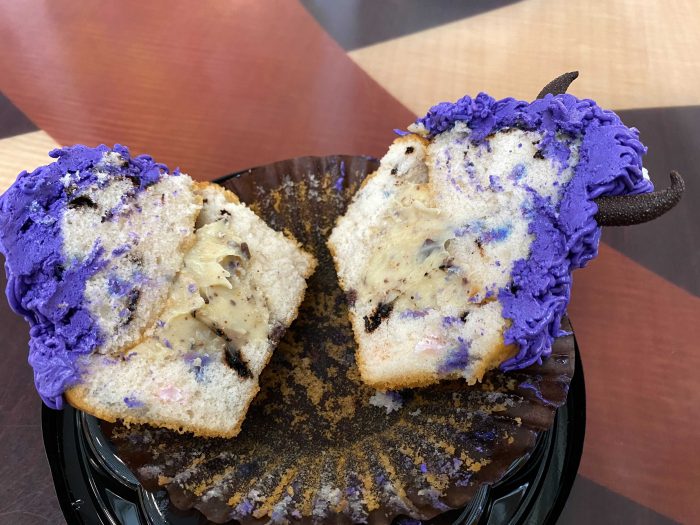 If you're celebrating a special occasion and need to celebrate in a hurry, you can order Disney Celebration Cakes via the MyDisneyExperience app. You can choose between chocolate cake with chocolate ganache and mousse, or vanilla cake with white chocolate ganache and mouse. Each one is $35.00 and can serve 4-6 guests.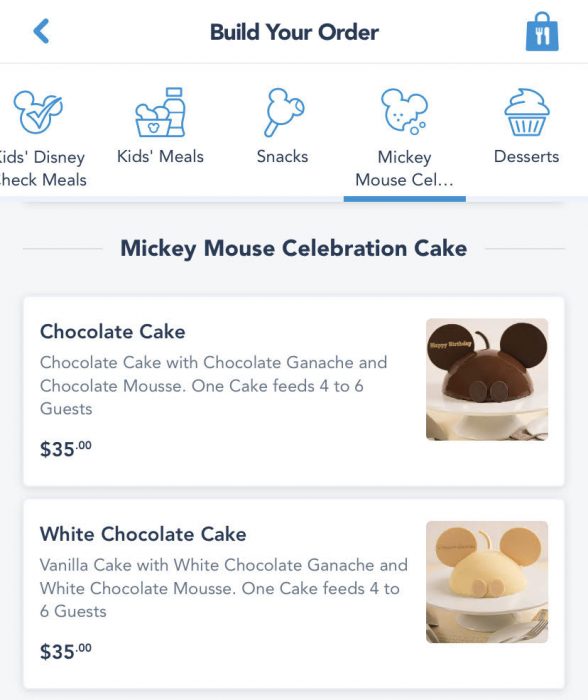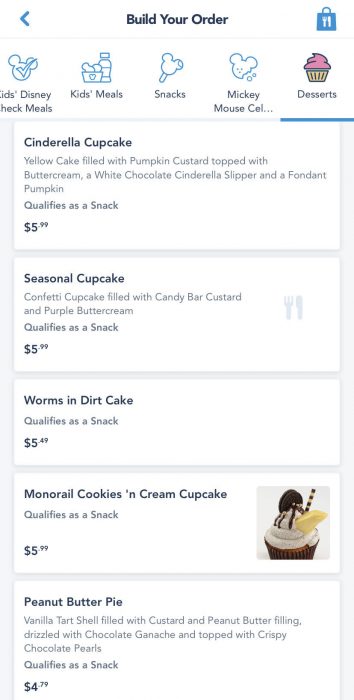 We're always out in the parks and resorts researching the fun and magic of Walt Disney World. Become a TouringPlans Subscriber so you have all our tools at your fingertips – even when there's frosting on them.
What's the best cupcake you've ever had at Walt Disney World?