The SATURDAY SIX Looks at Recent Theme Park News via MEMES
This week's SATURDAY SIX takes a look at recent theme park news via MEMES! A lot has been happening since the award-winning SAT 6 investigation team covered what was happening in the wacky world of theme parks, but today we are going back to the well once again to examine all the hot topics in the only way we know how…via theme park memes.
# 6 – Attack of the Killer Bees
Universal's newest attraction – Hagrid's Magical Creatures Motorbike Adventure – has been beset by technical problems since the ride made its debut in Islands of Adventure back in June. The thrilling coaster has been wowing guests who have been able to get on – with many calling it the best ride at the Universal Orlando Resort – but it has routinely been closing early for test & adjust or opening late because of tech issues. All of a sudden a new problem reared its head in the attraction with bees. That's right, bees.
Honey bees are an important part of the Florida ecosystem, and in the last decade or so many advancements have been made in the state to help reduce negative impacts on the bee population. Universal brought in bee specialists to help with efforts on moving the bees away from the ride, including man-made hives backstage. It seemed that the situation was taken care of relatively quickly, but reports this very week have bees still milling in the area. Hopefully this is a situation that can be (see what we did there) remedied in the coming days and weeks and Hagrid's Motorbike Adventure can go back to being down for its normal reasons.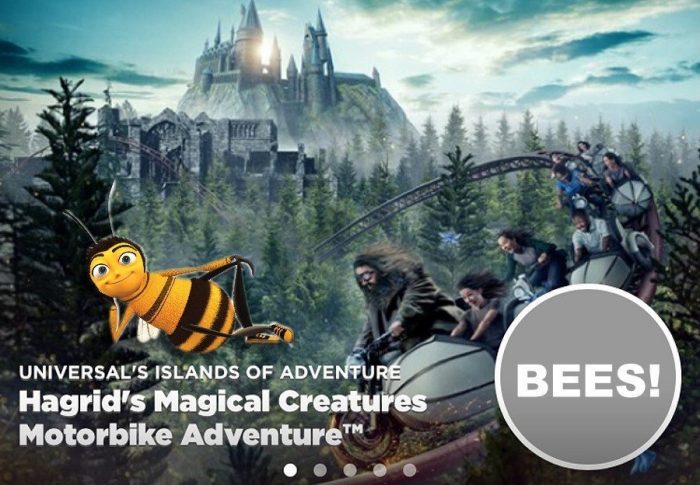 Believe it or not, this isn't even the first time bees have been a nuisance for a Universal attraction. Back in 2014, Rip Ride Rockit had to be shut down for a hot minute thanks to bees as well.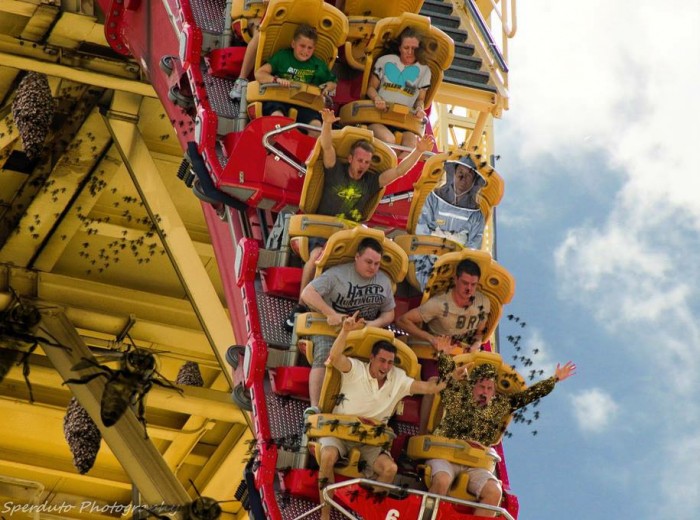 # 5 – Skyliner Debuts
The long anticipated Disney Skyliner made its debut this past week to many favorable reviews (including TouringPlans' own Len Testa). The new transportation system is definitely cool to ride in, and along with the Skyliner's opening came some really great merchandise. One surprise is how often the Skyliner has been stopping. Usually the stoppage is only for a brief amount of time, but it is not an uncommon occurrence. Several times during the week an entire segment of the Skyliner has been down for a period of time, with guests being ushered onto busses to bring them to their next destination.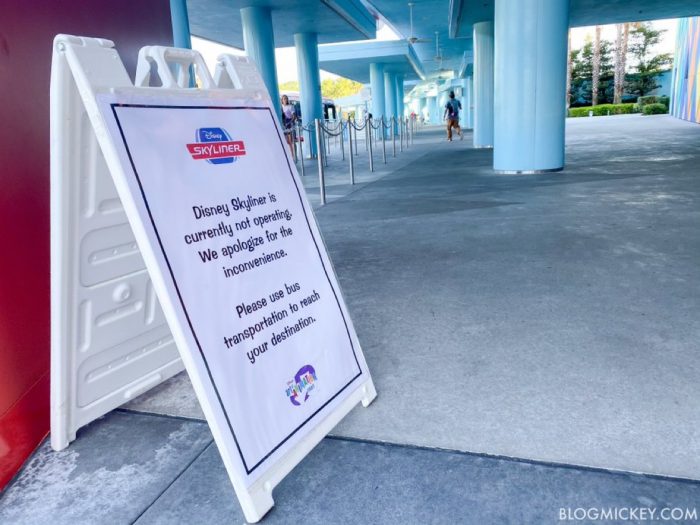 This made us think of another "character wrap" that should be added to the Skyliner rotation, referencing another attraction with unexpected downtime.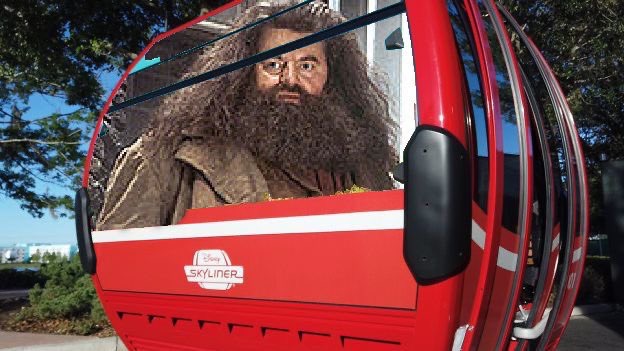 # 4 – ABC Shoehorns Star Wars: Galaxy's Edge into Everything
Earlier this year Bob Iger joked that Disney wouldn't have to advertise the opening of Star Wars: Galaxy's Edge. In February, Iger suggested he could just tweet "it's open" and that would be enough for the crowds to come. Spoiler Alert: they didn't come, leading to Bob having to explain a decline in Disneyland's attendance after the land's debut in May. After a jam packed opening day in Florida in August, Walt Disney World also had an unexpected lull in crowds.
So Disney decided it was finally time to advertise Star Wars: Galaxy's Edge. Where? Everywhere. Billboards. TV ads. Digital ads. Magazine ads. iTunes app store ads. They even put a giant ad on the side of an airplane. If there was a place for Disney to plug the new land, they'd find it, including their own TV shows.
Now, for those readers too young to remember, TV shows shoehorning an intrusive element just to plug something is nothing new. Sometimes it is through product placement, and other times it can be to launch a new TV show by having characters of the new show interact with characters of the show you already like.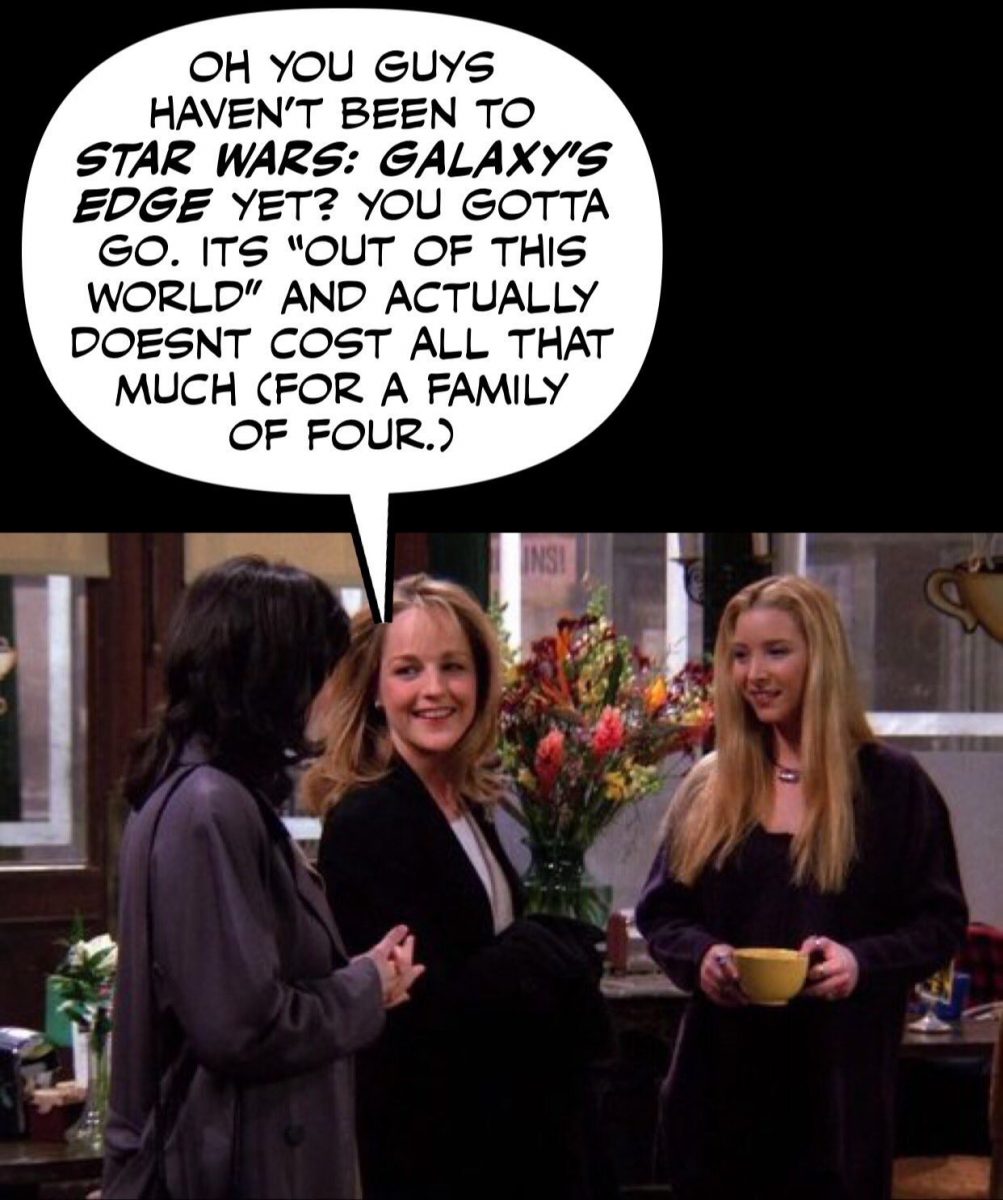 Disney, who owns the ABC television network, put Star Wars: Galaxy's Edge references in seemingly every show on the network. America's Funniest Home Videos, The Rookie, Modern Family, and more. Some of the references were in the background, like a ridiculous Kowakian Shoulder Monkey puppet sitting on a desk in American Housewife. Other times it was characters having actual discussions on Star Wars: Galaxy's Edge that had absolutely nothing to do with the rest of the episode.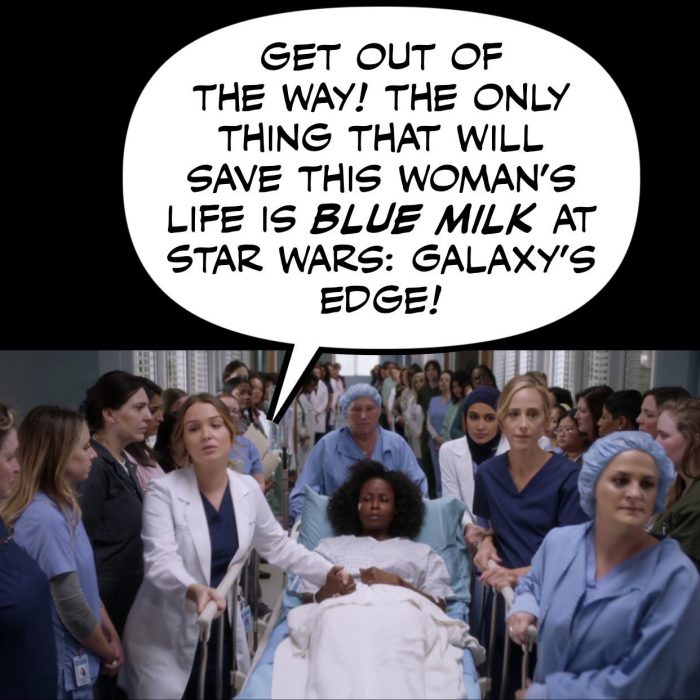 # 3 – Tomorrowland's New Entrance
In last week's SAT 6 we had gorgeous photos from @bioreconstruct showing all the latest projects at Walt Disney World, including the debut of a new entrance arch in Tomorrowland.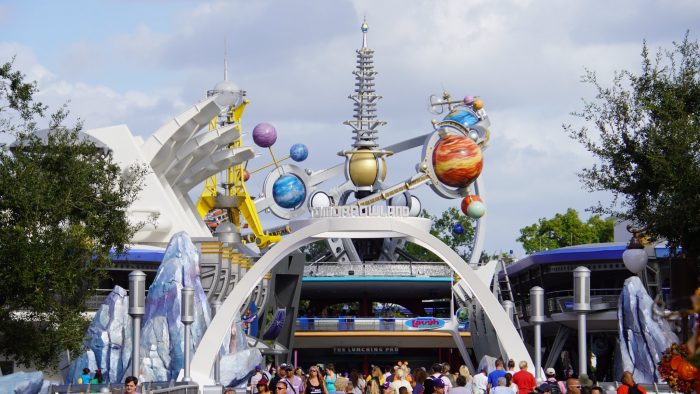 Seeing the very same arch from a different angle could make you think Disney built something different…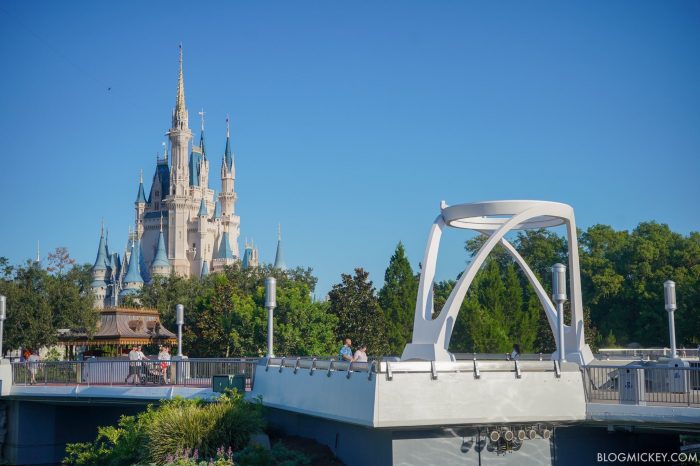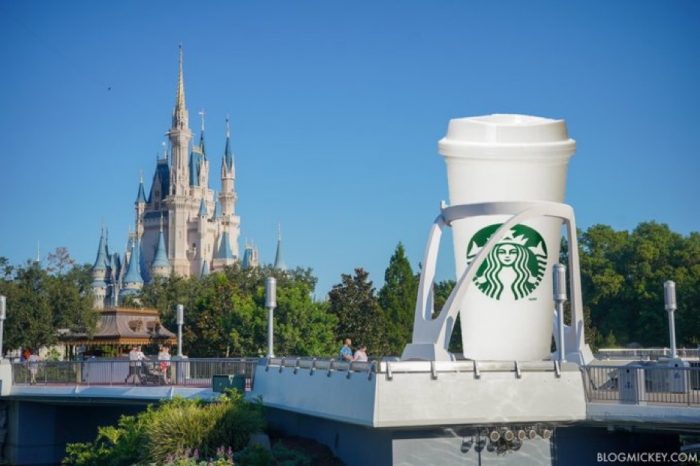 # 2 – IllumiNations ends
The theme park "In Memoriam" article later this year just got its headlining act, as IllumiNations: Reflections of Earth fired off its last fireworks shell this past Monday night. Twitter user Ham Jenkins III used a tear jerking moment from Toy Story 3 to explain how we all felt during the last show.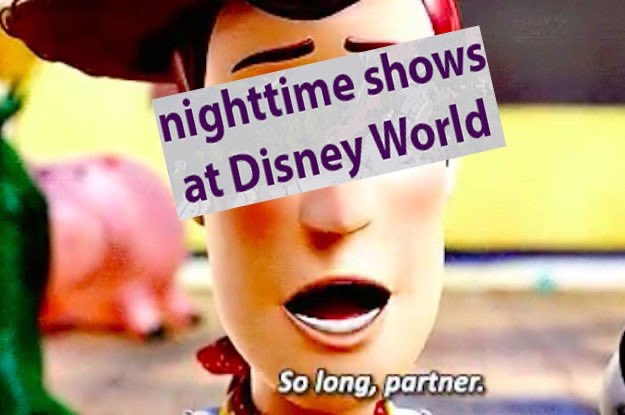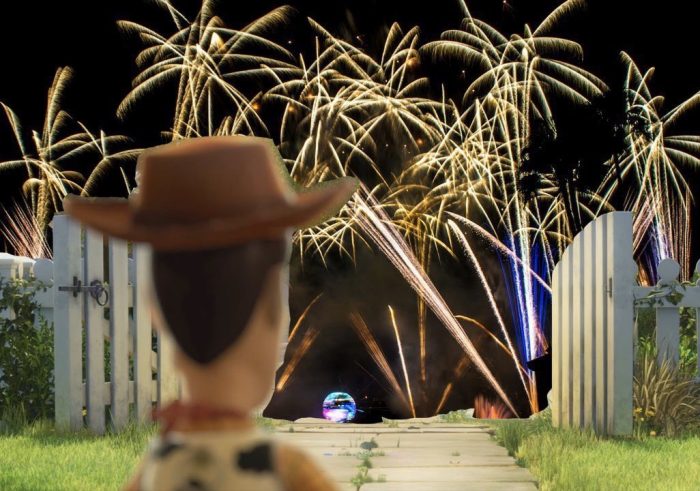 # 1 – EPCOT Forever debuts
To fill the void of IllumiNations: Reflections of Earth until the HarmonioUS nighttime spectacular debuts in 2020, the temporary EPCOT Forever show had its first show on Tuesday. A show built around nostalgia, EPCOT Forever made the interesting decision to have the voice of a young child be the narrator. "Interesting" because a young child wouldn't be aware of any of the musical references to Horizons, Listen to the Land, or Tomorrow's Child.  Those in attendance noticed the lack of overall fireworks explosions in EPCOT Forever compared to IllumiNations, but everyone seemed to agree the jet skis with firework-laden kites stole the show. Most were ready to give EPCOT Forever at least a "mild" thumbs up overall, which isn't too bad considering it is replacing an iconic nighttime show that has lasted almost twenty years.
However, many opinions changed immediately when the song "A Whole New World" from Aladdin began to close out EPCOT Forever. It was a stark reminder that the park's former mission statement of education and world culture is about to be replaced with one singular goal: Intellectual Properties. Well, at least it wasn't "Let It Go" from Frozen…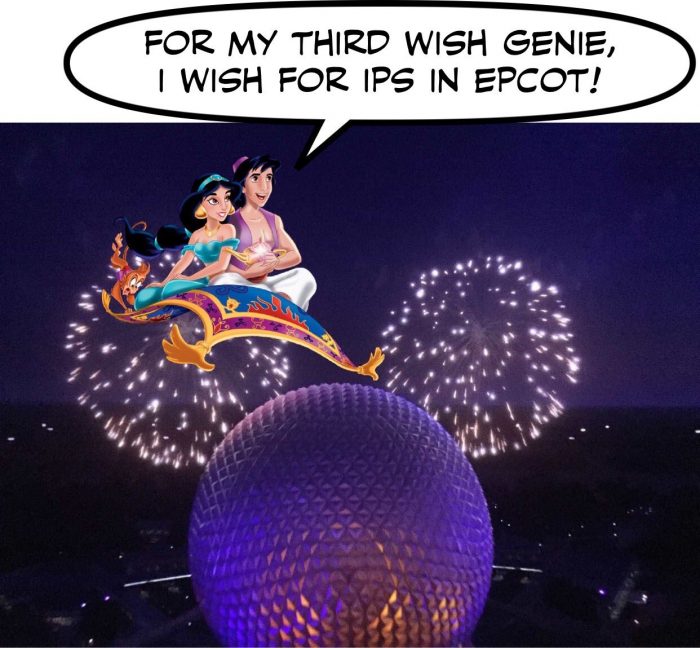 One Twitter user suggested using Agrabah as one of the cities we fly by in Soarin' Around the World to help complete the synergy.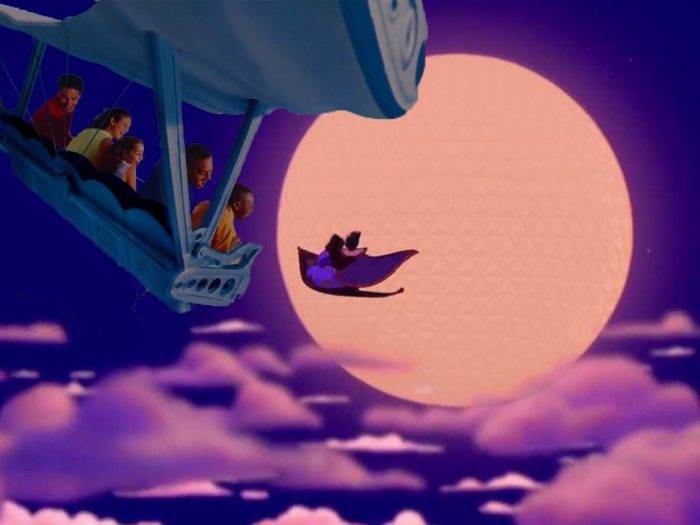 Along with a poster for the show.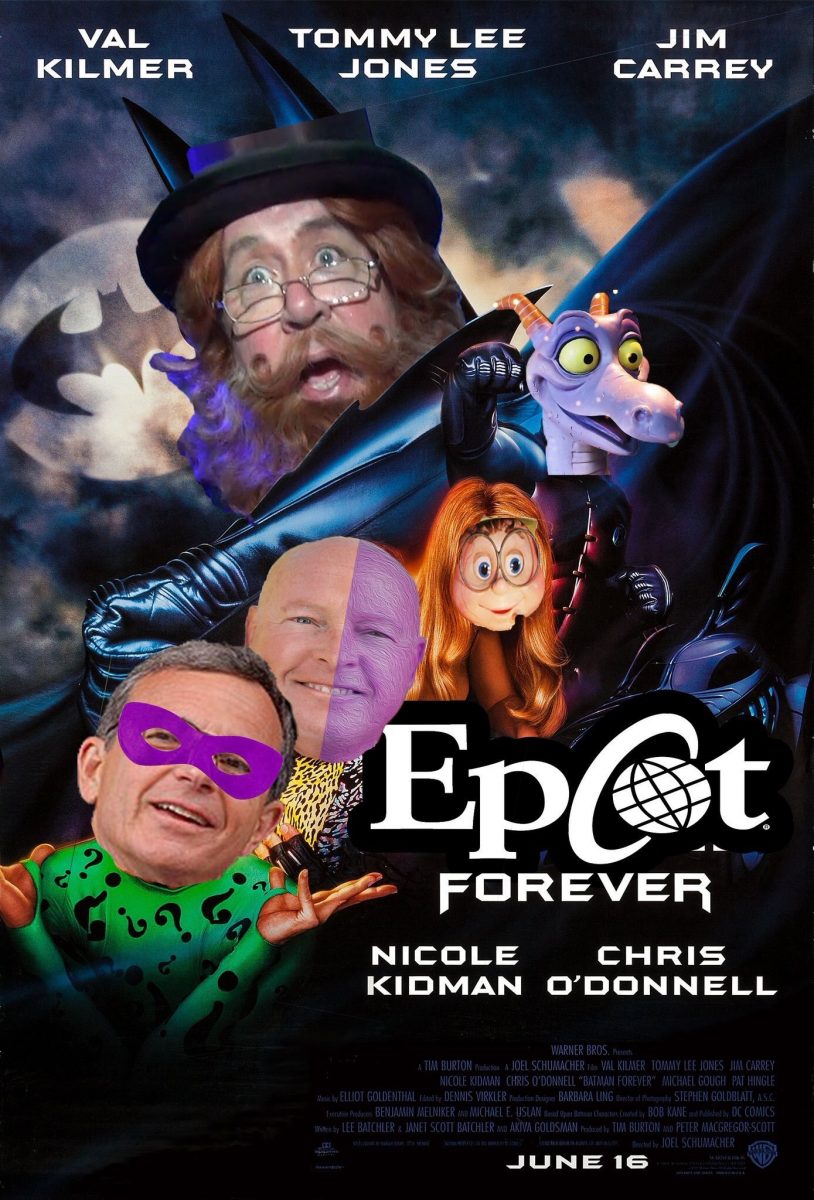 Honorable Mention – #SaveBurudika
Disney has been making a lot of budget cuts to make up for the lack of guests post Star Wars: Galaxy's Edge. Our beloved Muppets Present: Great Moments in American History? Gone. Royal Majesty Makers in Magic Kingdom? Gone. Pit Crew dancers by Lightning McQueen's Racing Academy and the JAMMitors in EPCOT have either been cut or had their amount of shows reduced. One of the rumored cuts that has been hard for many is the band Burudika in Animal Kingdom. A lively show that is always well attended, the Burudika band has been entertaining guests in Harambe Village for years, and bring the entire area to life. The Radio Harambe podcast has been doing everything they can to try and stave off the inevitable, including starting #SaveBurudika on Twitter. This has led to many people posting their fond memories of the show and how much the band has meant to the family's trips.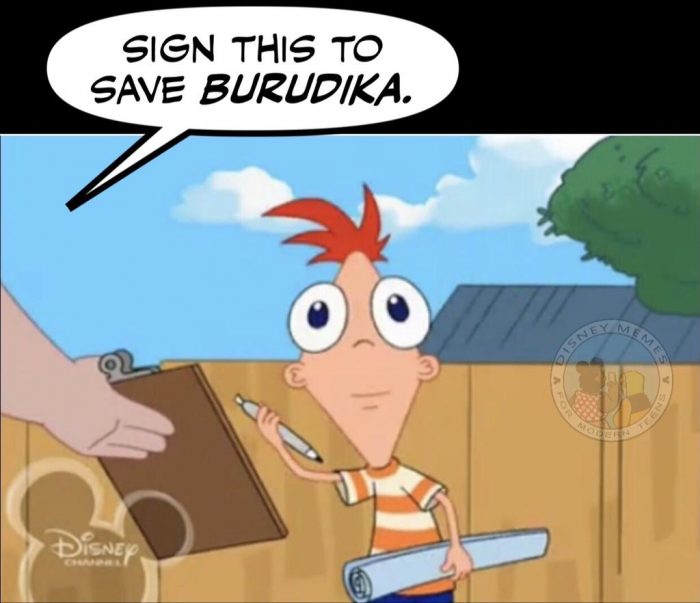 Double Secret Honorable Mention – You either die a hero, or live long enough to become the Disney Outlet Store Photo Report
A lot has been happening over at the Disney Outlet Stores this year. Thanks to the influx of vloggers looking for content, a whole bunch of new procedures have been put in place. This includes the introduction of a switchback queue just to get into the stores. Imagine having to wait 30 minutes to an hour outside in the Florida heat just to have the opportunity for the most miserable shopping experience of your life.
For a brief period of time, the Outlets tried to cut back on the obnoxious amount of people filming videos inside the store. This didn't last, but did allow us at the Ye Olde Monthly Outlet Report to have some fun with the idea of how we would get around the camera ban using a classic episode of The Simpsons.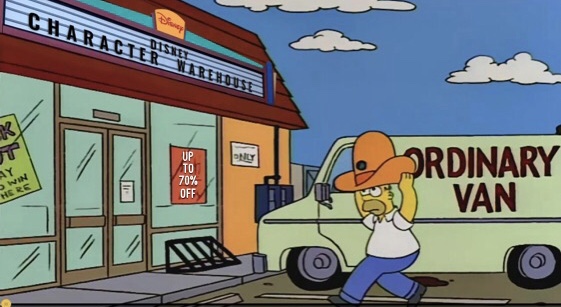 Turns out, people on TouringPlans Facebook weren't laughing. In fact, even though we have been doing The Magic, The Memories, and Merch! every single month for over six years, we are being held personally responsible for dishonoring the Orlando locals and ruining the Outlet Experience.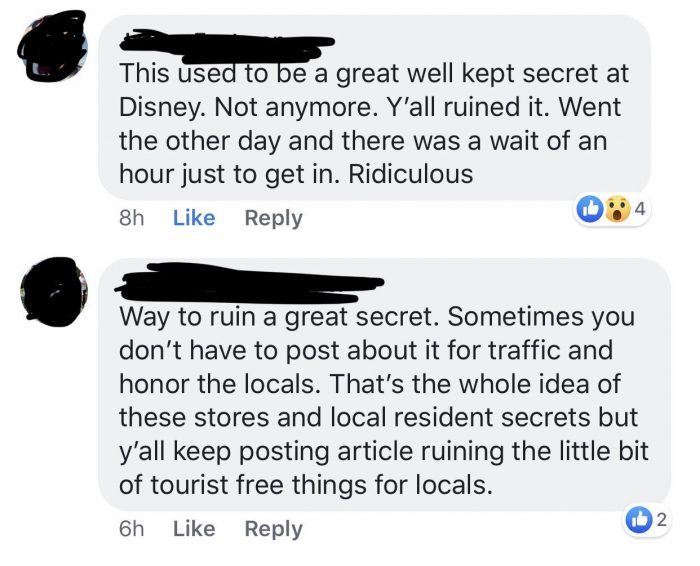 Our response? Well, we reached out to our Public Relations department:
Trust me. I FEEL YOUR PAIN.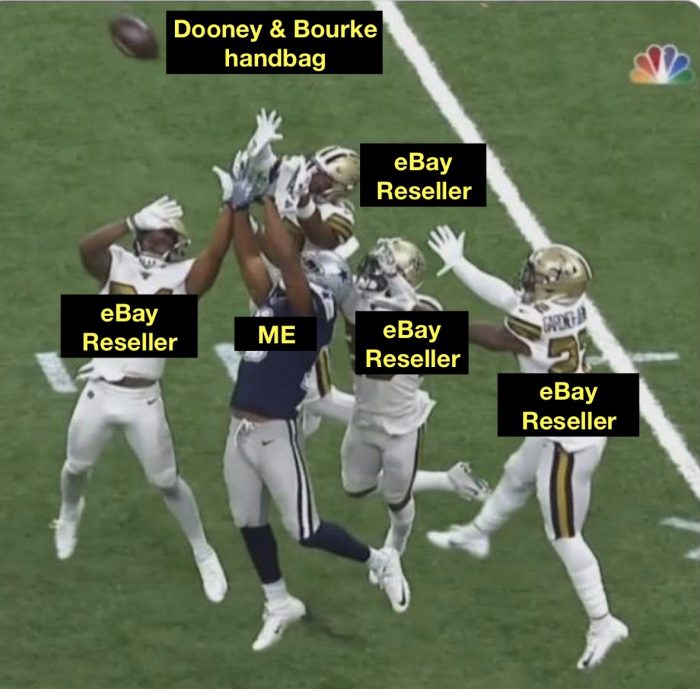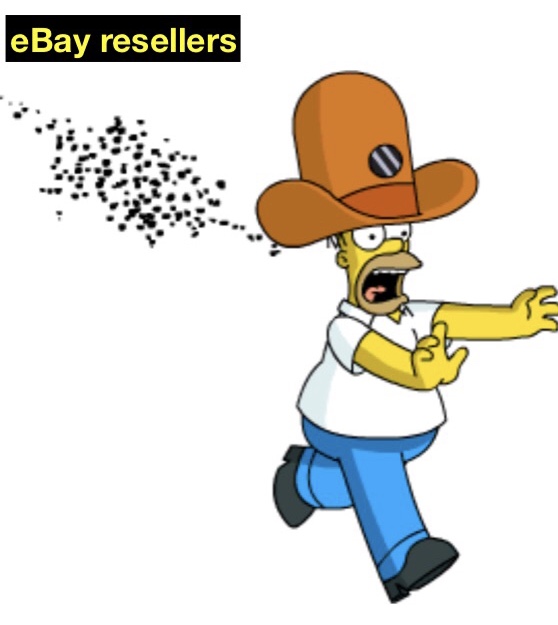 So there you have it: A Look at Theme Park News via MEMES! See you next weekend for the latest installment of the SATURDAY SIX, where we'll look at something fun from the world of Disney and Universal. If you enjoyed yourself, be sure to check out The Magic, The Memories, and Merch! articles, or, for your listening pleasure, check out the E-Ticket Report podcast. You can also follow Your Humble Author on Twitter (@derekburgan).
If you enjoyed this article, you will surely like the following: 
The SATURDAY SIX Looks at Theme Park News via Memes (vol 1)
The SATURDAY SIX Looks at Theme Park News via Memes (vol 2)
The SATURDAY SIX Looks at Theme Park News via Memes (vol 3)
The SATURDAY SIX Looks at Theme Park News via Memes (vol 4)
The SATURDAY SIX Looks at Theme Park News via Memes (vol 5)
The SATURDAY SIX Looks at Theme Park News via Memes (vol 6)
The SATURDAY SIX Looks at Theme Park News via Memes (vol 7)
Special Thanks to The Elite Brandon Glover, the bio-est of all reconstructs @bioreconstruct, Captain Cruiseline Scott Sanders of the world famous Disney Cruise Line Blog, my personal protege Hunter "Elvey" Underwood, the SAT SIX Fun Squad of Parkscope Joe and Nick, hot shot Michael Carelli, and Hermione Granger's tutor Megan Stump for their invaluable assistance with this article. The SAT SIX is inspired each week by goofballs Aengus Mackenzie and LitemAndHyde and you Potterheads will  enjoy Meg's other blog work over at the Central Florida Slug Club.