The SATURDAY SIX Looks at Taking Your Pet with You on a Disney or Universal Vacation
This week's SATURDAY SIX takes a look at bringing your pet with you on a Disney or Universal vacation! For many, pets are considered part of the family. The thought of traveling without our furry friends is almost unthinkable. Luckily, when taking a vacation to Walt Disney World or the Universal Orlando Resort, there are several options for our beloved cats and dogs so that they can be with us. Today we are going to look at the onsite options, starting with…
# 6 – Best Friends Pet Hotel
Until relatively recently, pets were not allowed to stay at any of the Disney onsite hotels. However, there was an option for overnight boarding at Best Friends Pet Hotel, which is conveniently located almost directly across from Disney's Port Orleans French Quarter. Best Friends offers both boarding and supervised day camps along with grooming and training services. The boarding is available for dogs, cats, and pocket pets. I personally had never even heard of the term "pocket pet" until we were at Best Friends and the family in front of us was checking in a sugar glider (very similar to a flying squirrel). So for those who want to travel to WDW but don't want to leave behind the hamster, hedgehog, or Stuart Little in your household, there is a place on site for you.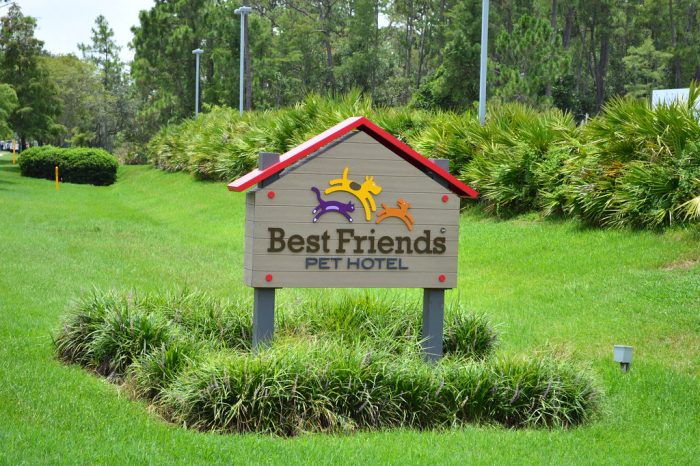 The outside of Best Friends is adorned with characters from Lady & the Tramp.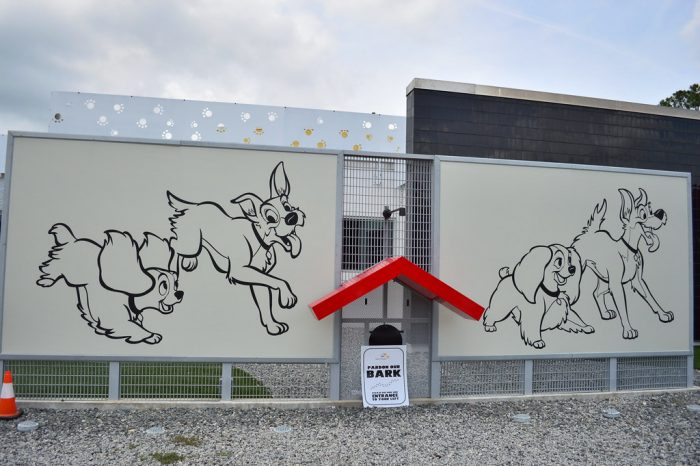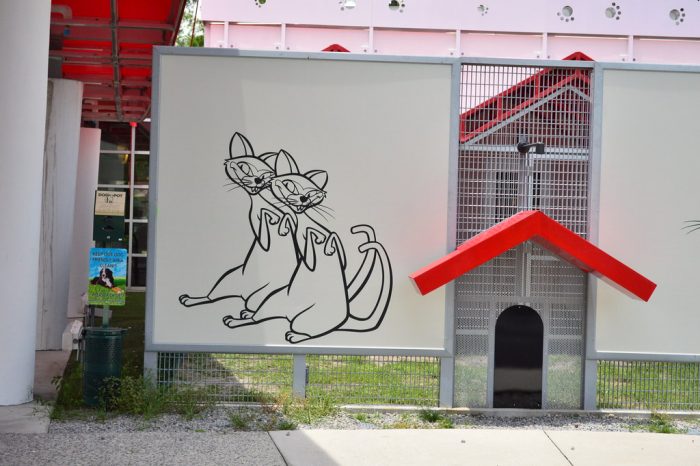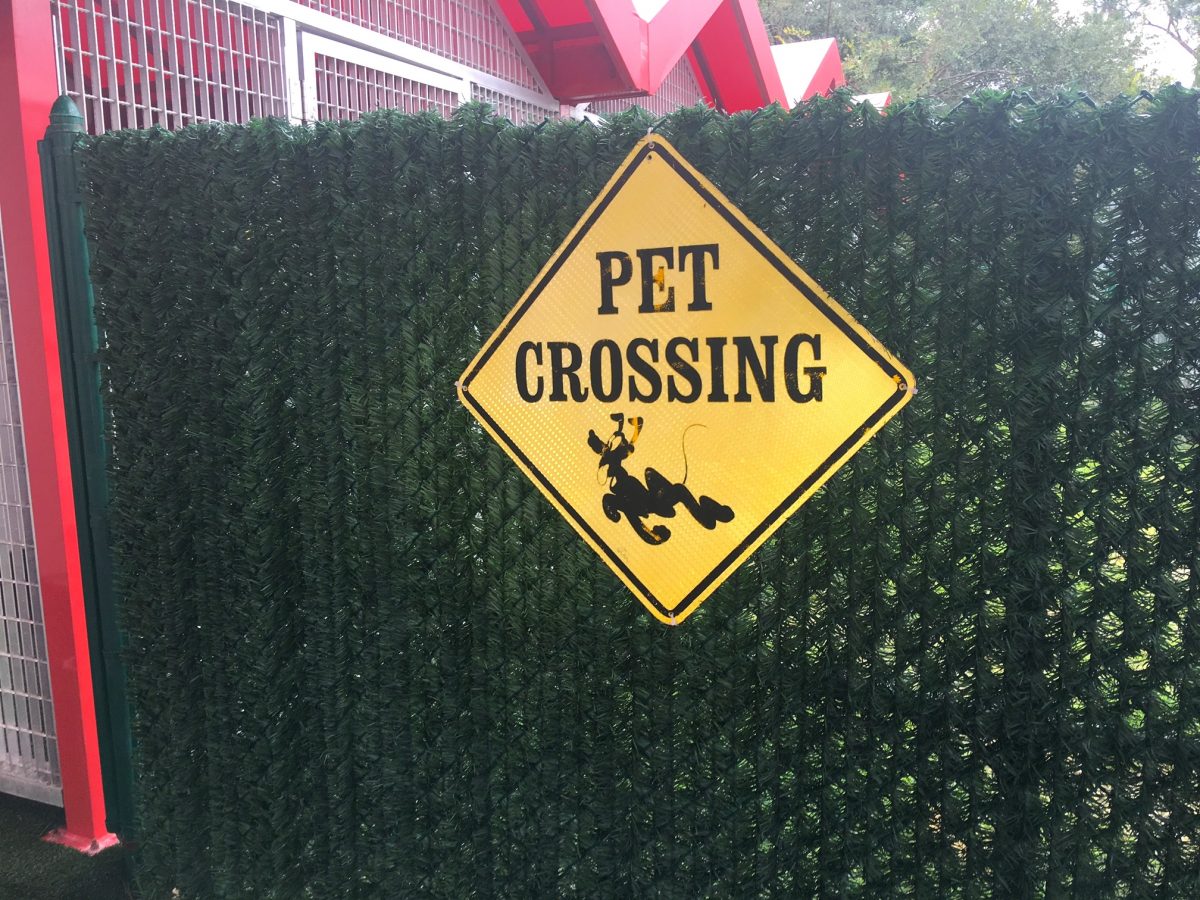 The check-in area of Best Friends Pet Hotel as a variety of merchandise and food available, in case you forgot anything from home.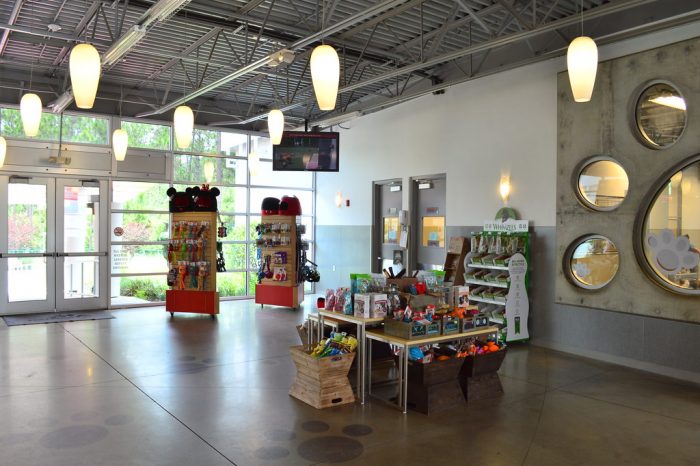 For those who love to spoil their canine companions, there are usually themed snacks to buy.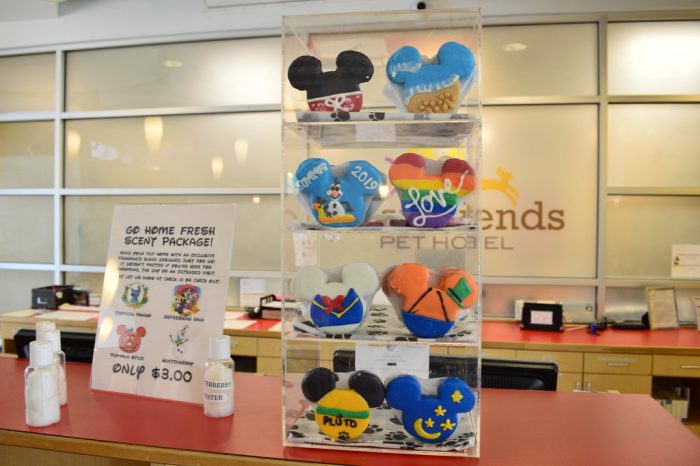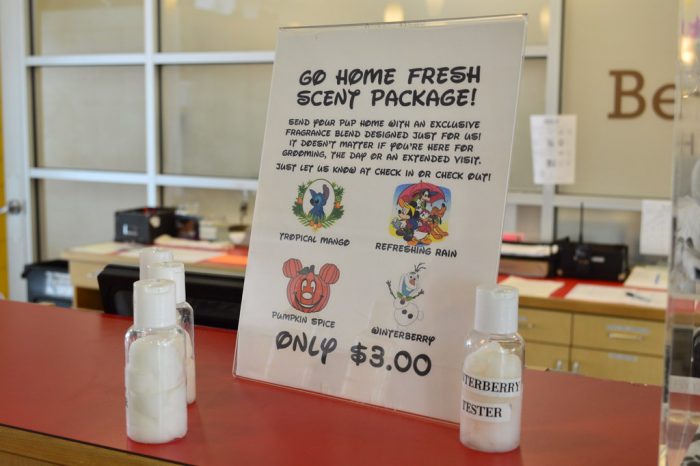 Best Friends also has interesting offers during special occasions throughout the year. One of our trips took place during Labor Day, and a themed meal was available to purchase (surprise, surprise, we bought it for our pampered pup).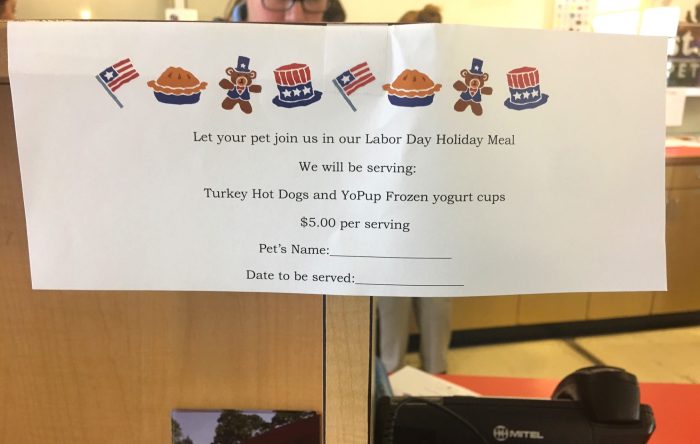 Here is a peek into one of the indoor play areas at Best Friends.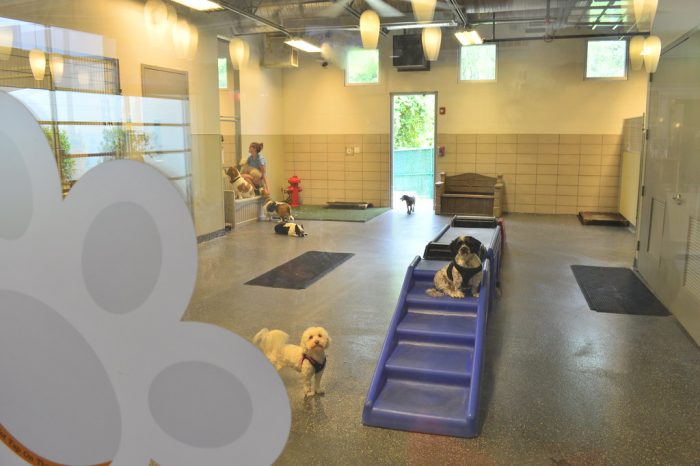 As every cat owner knows, nobody owns a cat." – Ellen Perry Berkeley
This hallway leads to Kitty City, where all the cats at Best Friends Pet Hotel stay.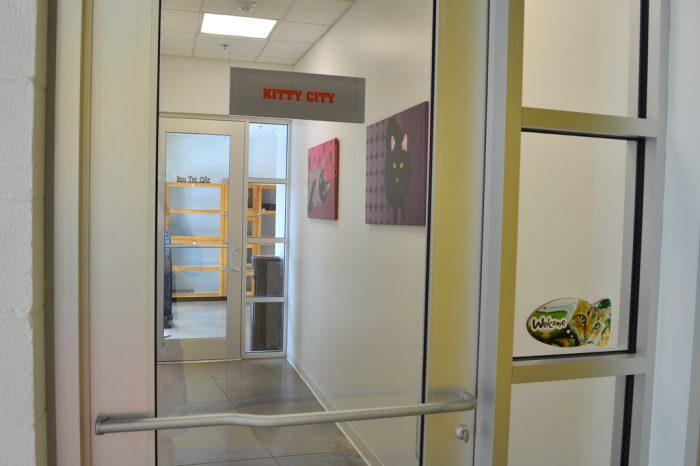 Best Friends has a large area for you to walk your dog or let them run around. When you leave the building to go to the play area, the first thing you'll see is a large Pluto topiary.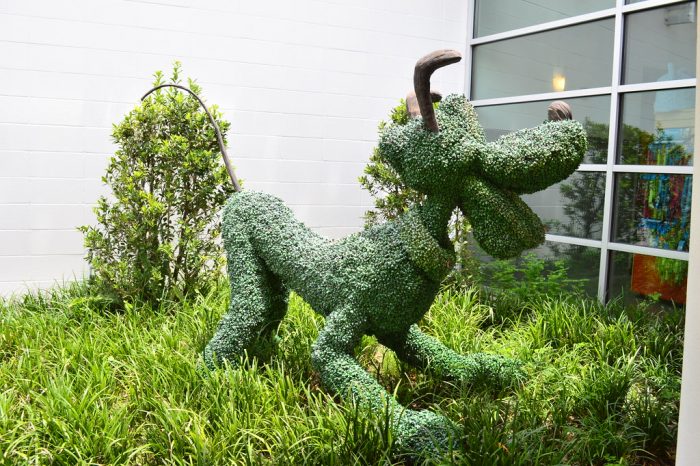 The play area at Best Friends Pet Hotel.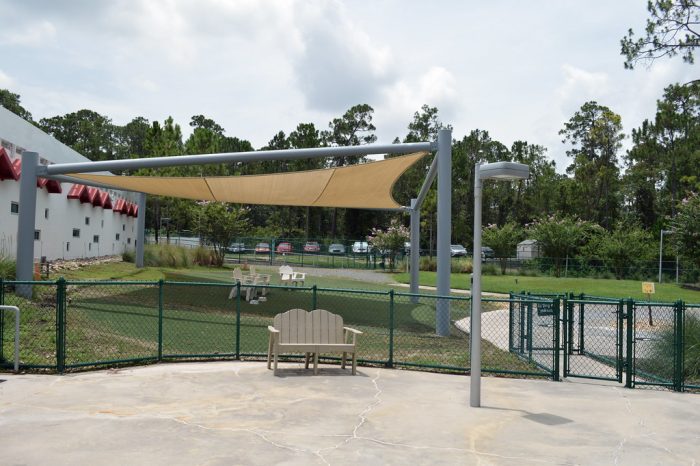 Here we have Bacini (Maltipoo) running around in the area.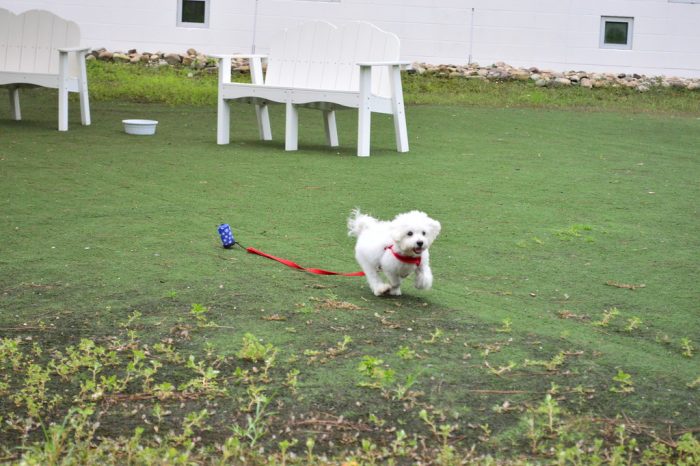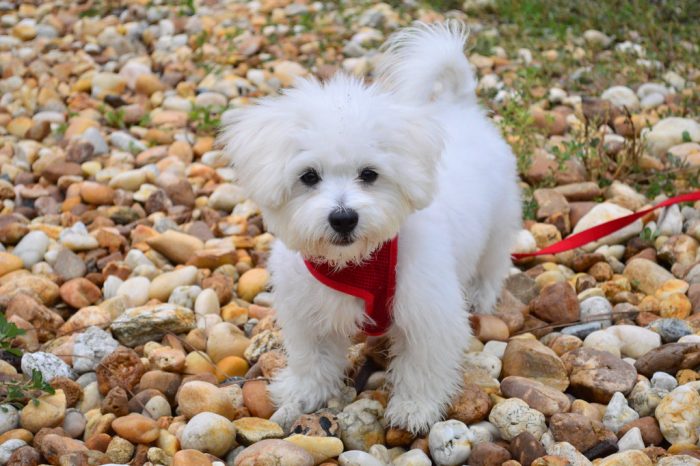 There is also a place dedicated to dog walking, and all dogs must be leashed and controlled in this area.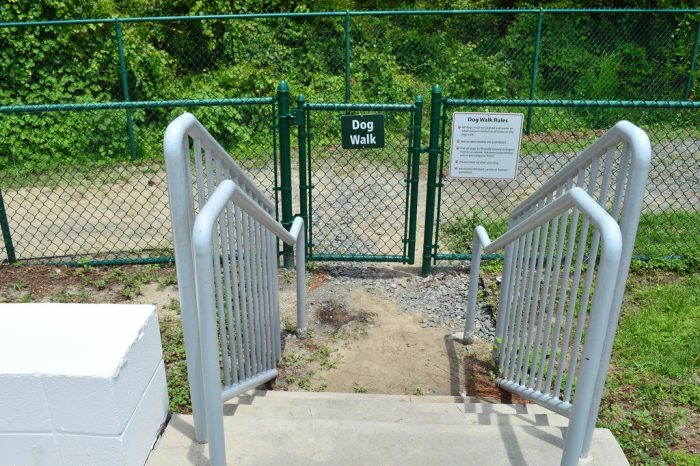 Here's a view from inside the dog walking area.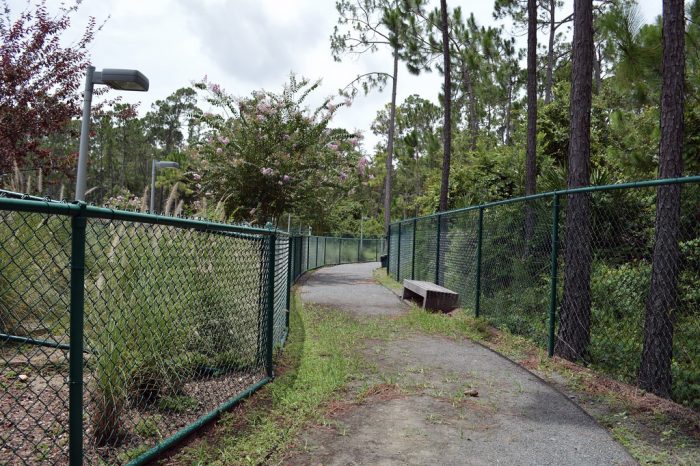 When it comes to boarding, there are several options that Best Friends has available. For the value-conscious, there are indoor and indoor/outdoor suites, available for less than $50 per night. With these rooms, guests can't visit the rooms directly, however access to your pet is available 24 hours a day. After our family stayed until Magic Kingdom closed at midnight, we went over to check on our dog. A Best Friends employee went and got our puppy so we could spend some time with him outside in the play area. Each stay includes potty walks, but you can also add on a variety of activities including play time and group play time. We signed our pup up for some playtime, and while we were at the Magic Kingdom that day, I received an email from Best Friends with a picture of our puppy playing outside.
For those concerned, Best Friends also separates the puppies and senior dogs. While he didn't look it, our Yorkshire Terrier was 16 years old and was boarded with the puppies and senior dogs. The staff seemed to have meticulous notes on our dog's behavior during his stay, and there always seemed to be plenty of employees around. Highest possible recommendation for those looking at places for your pets to stay.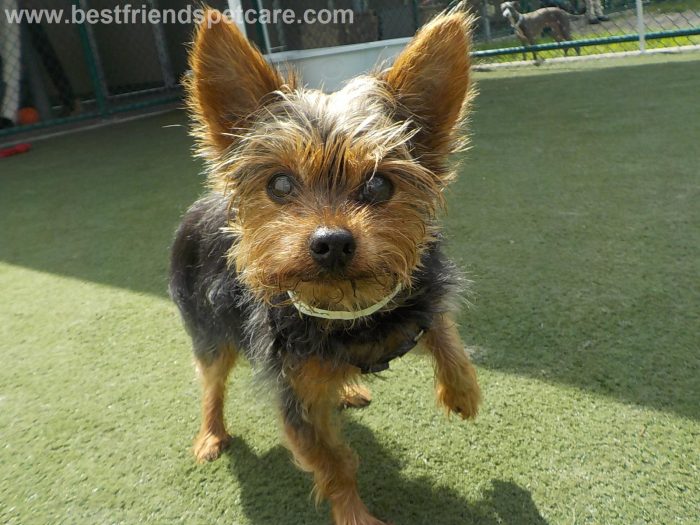 # 5 – Staying in a Best Friends Villa
The other classification of room that Best Friends Pet Hotel offers is a Villa. For these suites, owners are allowed to visit their pet at any time of the day. The picture below shows our Maltipoo, Bacini, checking out his next door neighbors.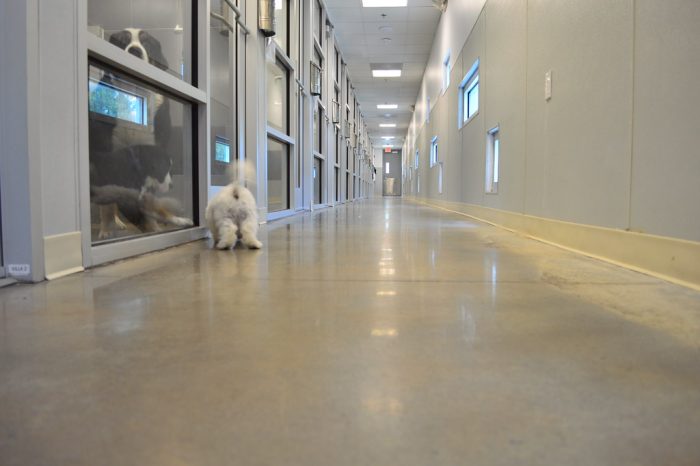 Outside each room there is a "mailbox" where you can store items for your dog, including leashes, special treats, etc.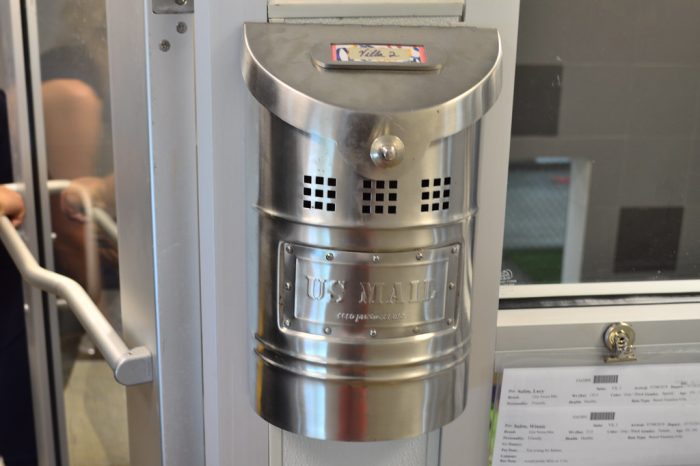 Here is a look inside the room of a Villa. It includes several places to sleep, an outdoor area, a flatscreen TV, and a "turn down biscuit" at night (like I could make that up!)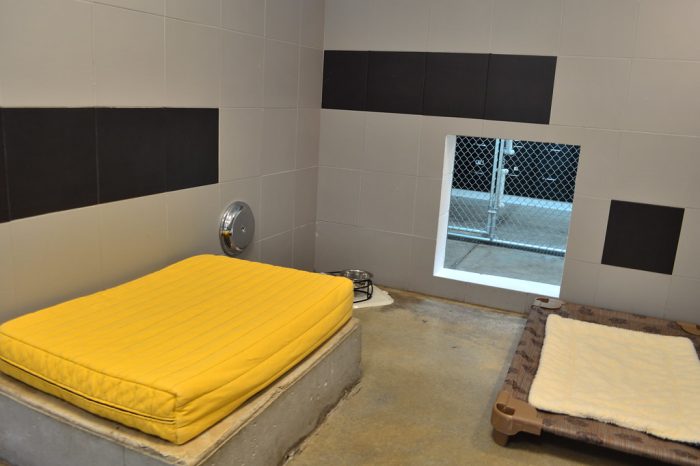 Here is a picture of the TV in the room. Every time I stopped by the TV was playing either a Disney animated movie or a live action movie that featured cats or dogs.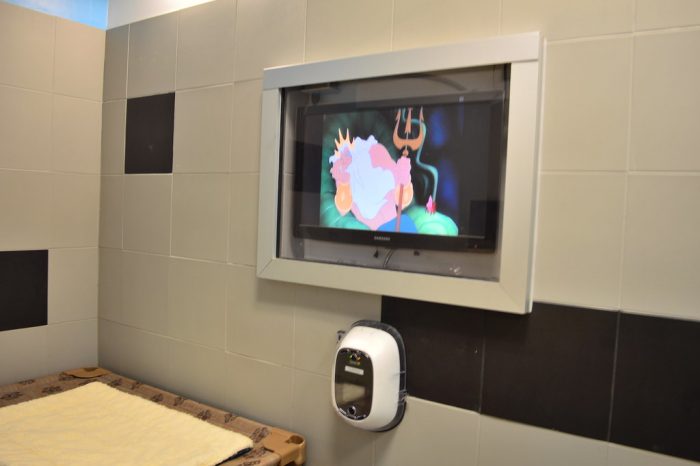 Bill Murray : It was my bad. I was never a very good practical joker.

Little Rock : So do you have any regrets?

Bill Murray : "Garfield," maybe.  – Zombieland
Here is a shot of the TV playing the movie Garfield. The scene involves a bunch of animals surround the bad guy trying to take a cat.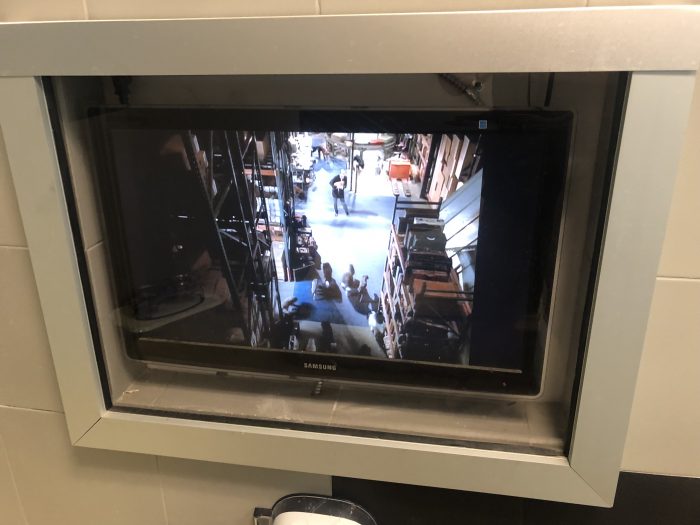 Here we have Bacini inside his Villa with us on the outside.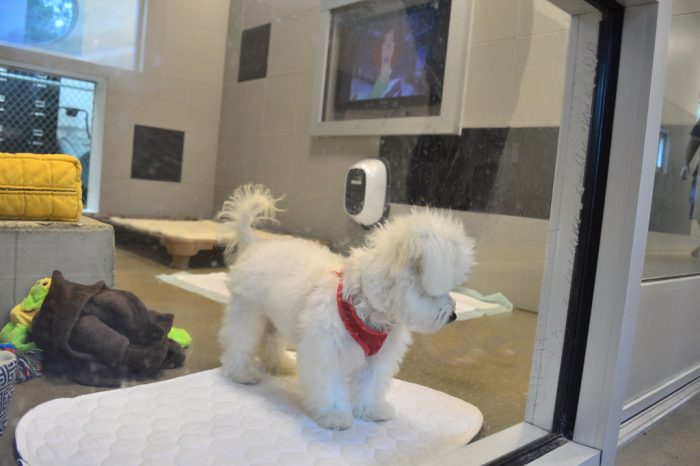 The outdoor section lets the pets have a little fresh air during their stay. They are blocked from interacting with any neighboring animals.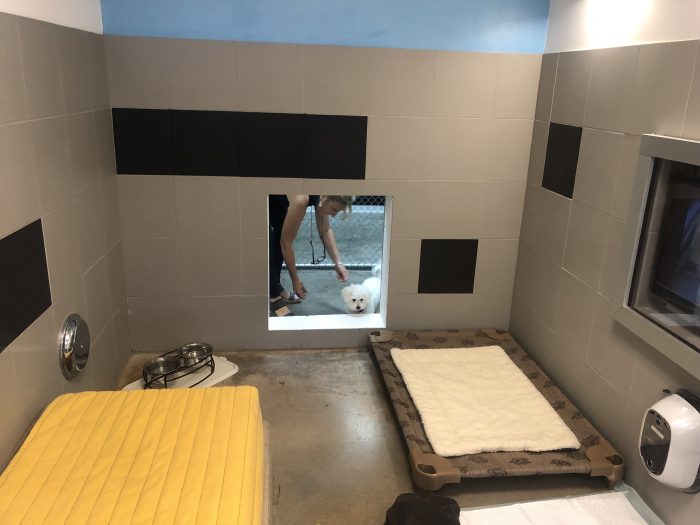 We didn't check the square footage, but thinking this may compare favorably to the size of  a room at the All Star Resorts. Will check to see if Best Friends accepts humans on next trip.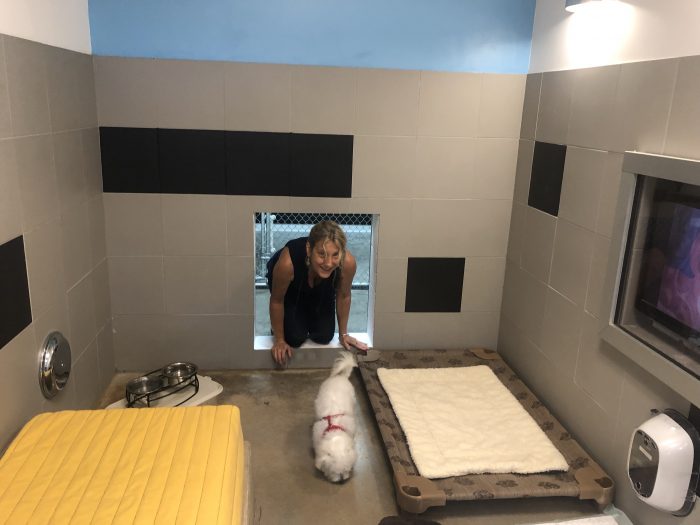 Another neat feature of the villas is that each room is equipped with a PetChatz webcam. The camera is located directly underneath the TV. PetChatz has an app available for your smartphone, and upon check in you are given a username and password to access to webcam in your villa.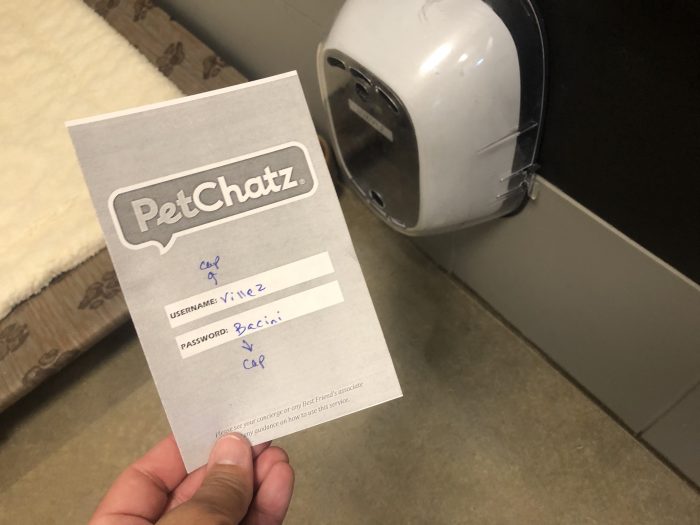 We wanted to see how PetChatz worked before we left Best Friends, so I downloaded the app and it worked instantly.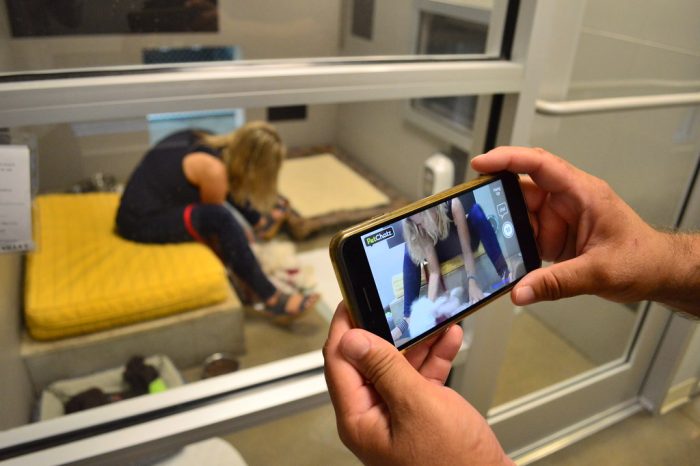 With PetChatz you have the ability to just watch your pet, or you can "FaceTime" with them. When were staying at Gran Destino we checked in on Bacini at night via the app.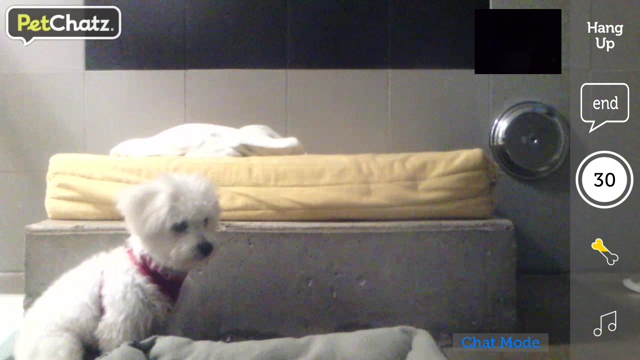 Often times we'd see Bacini walking around the room.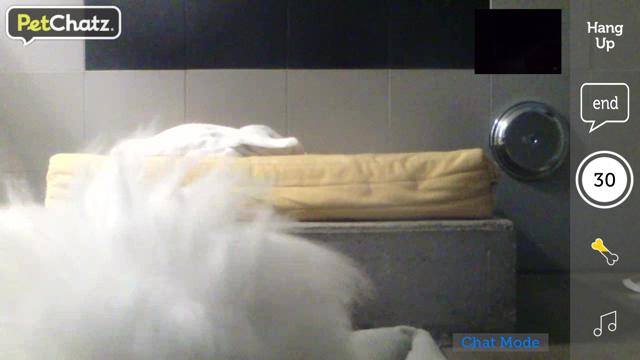 We definitely felt better seeing him snooze away at night. We liked the value on a standard pet suite, but for our piece of mind we will probably always get a villa when we use Best Friends. Each villa stay also comes with a potty walk and play time. During our stay we decided to pop on by to see Bacini, and he was outside playing with one of the Best Friends employees at the time.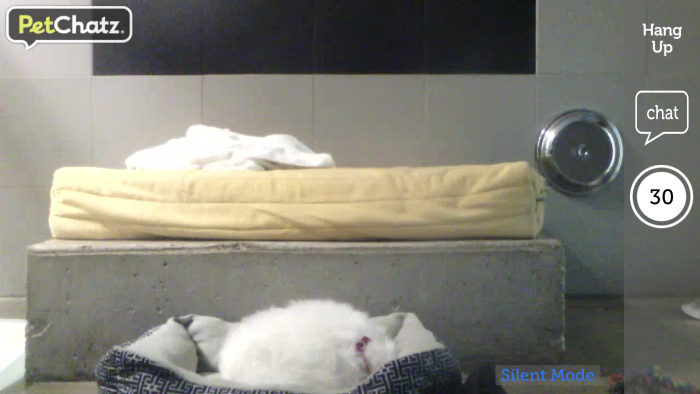 We even got a "report card" on how Bacini's stay went.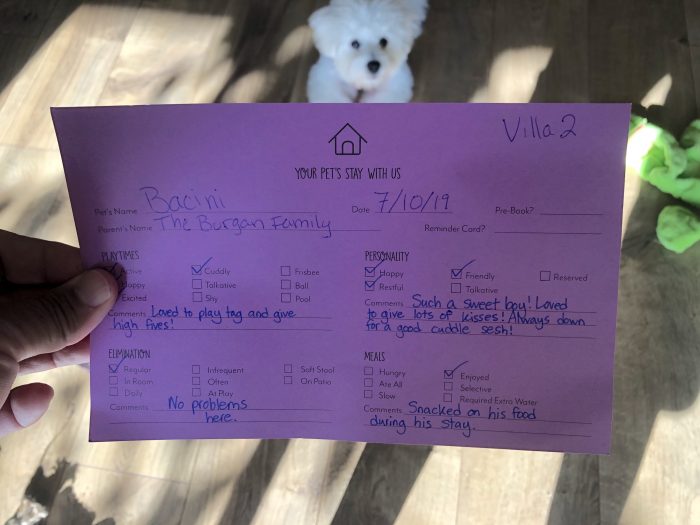 For more information on Best Friends Pet Hotel, or to book a reservation, visit bestfriendspetcare.com
# 4 – Dog Friendly Resorts at Walt Disney World
As we said before, for a long time the only way you could be with a pet on a trip to WDW was to stay at the Fort Wilderness Campgrounds. Hey, I like Hoop Dee Doo and Trail's End as much as anyone, but camping? That's a Nay Nay. For us, "roughing it" is staying at Pop Century. Thankfully in 2017, Disney made several of their hotels dog friendly. Joining the campgrounds would be Art of Animation, Port Orleans Riverside, and the Yacht Club.
Unlike Best Friends Pet Resort, Disney's hotels only accept dogs to stay with you (sorry kitties), with a maximum of two per room. The cost is $50 per dog, per night at AOA and Riverside, and $75 per dog, per night at the Yacht Club.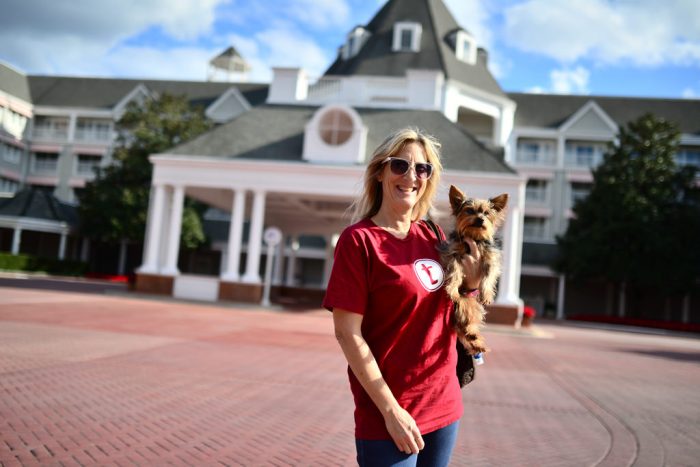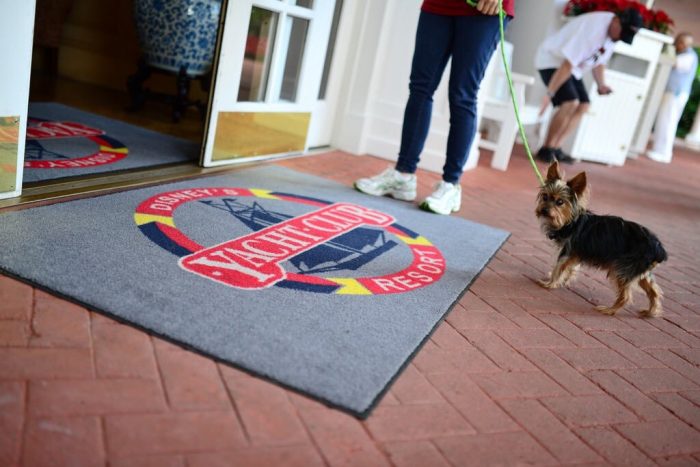 Upon check in, guests are given a copy of WDW's dog policies.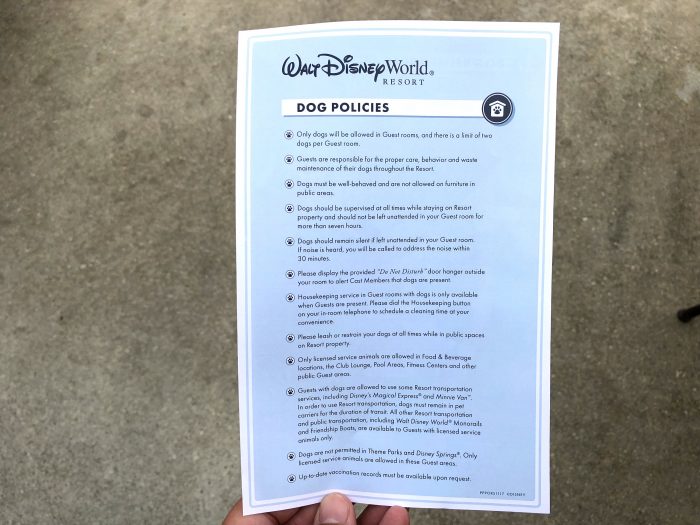 One thing I have learned over the years is that non-pet owners are afraid they are going to get a room that a pet has been in. For both Disney and Universal, the dog friendly rooms are only used for guests staying with pets and are grouped together. For the Yacht Club, the rooms were in a wing far away from the lobby and were on the side close to the Swan/Dolphin resorts.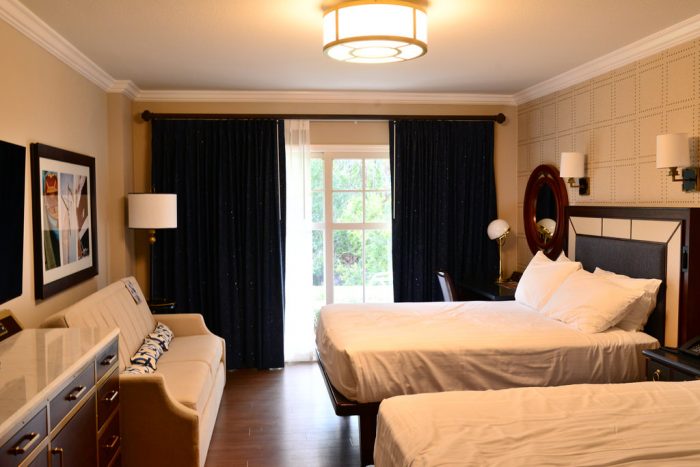 At check in, each dog is given a complimentary Pluto's Welcome Kit. This includes a placemat, bowls, diposable underpads, a bandana, and a dog waste bag holder.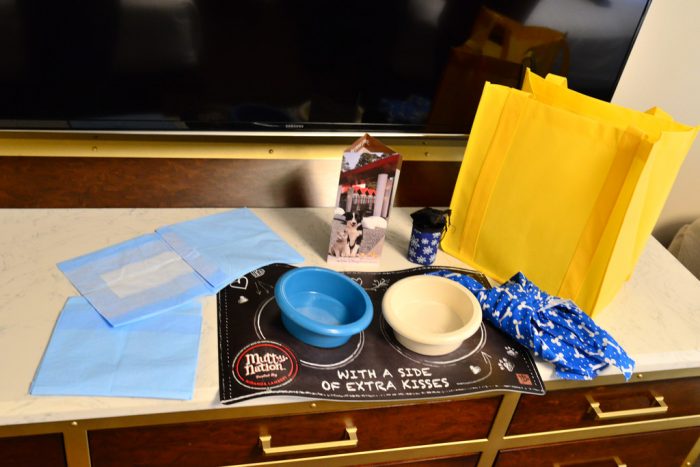 Because Disney's resorts weren't built with the intention of ever being pet friendly, the pet relief areas can be "interesting." For the Yacht Club, the pet relief area was located behind a quiet pool area.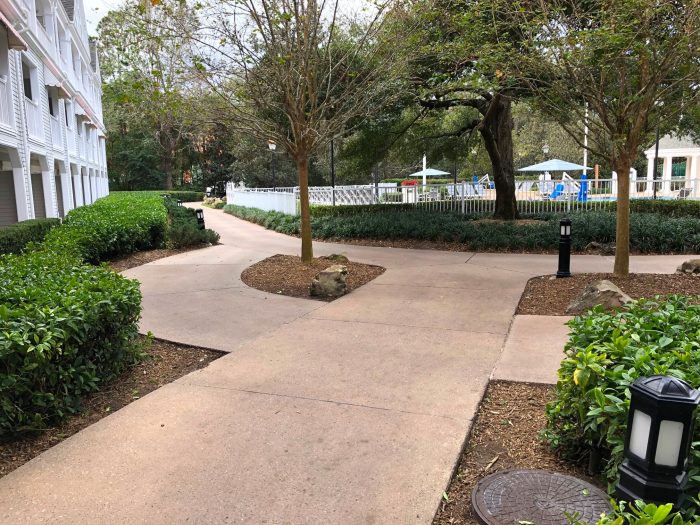 Pet Relief area at Yacht Club. The map we were given showed another large pet relief spot to the left of this area, but there was no way to get to it as the area was blocked by waist high hedges.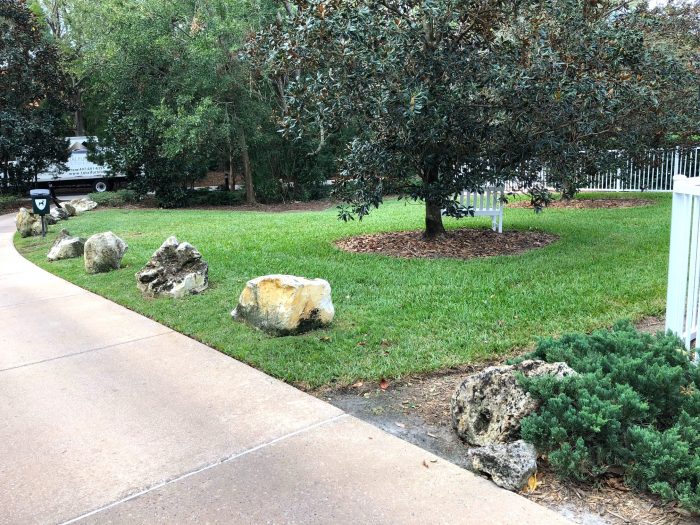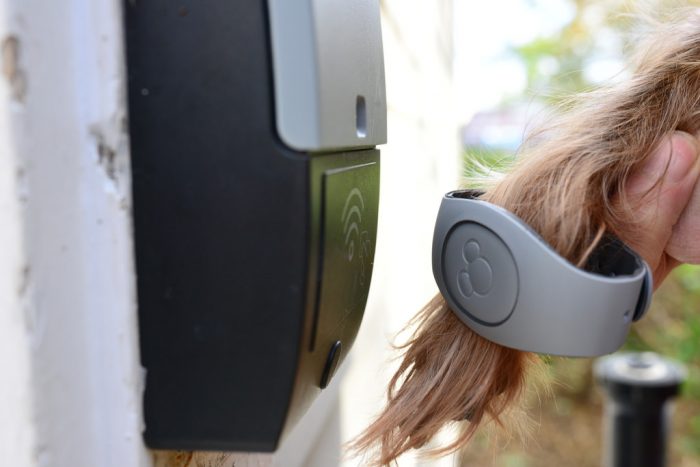 Turns out that dogs enjoy the filet mignon and fries from the Yacht Club's Ale & Compass.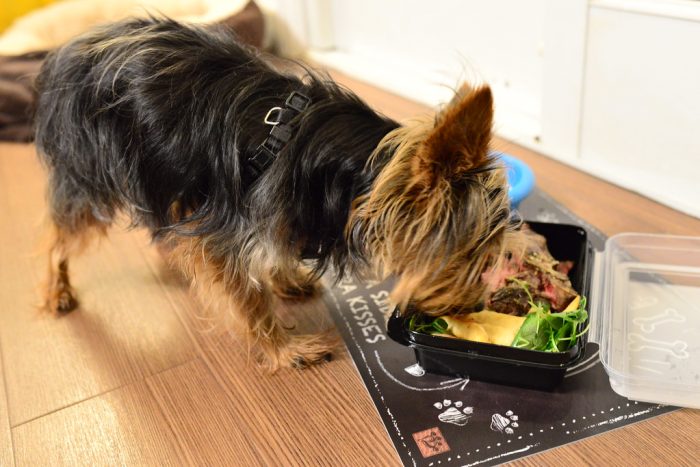 There is a loop at the Fort Wilderness Cabins that is dog friendly. Here we have Caspian enjoying some "pool time."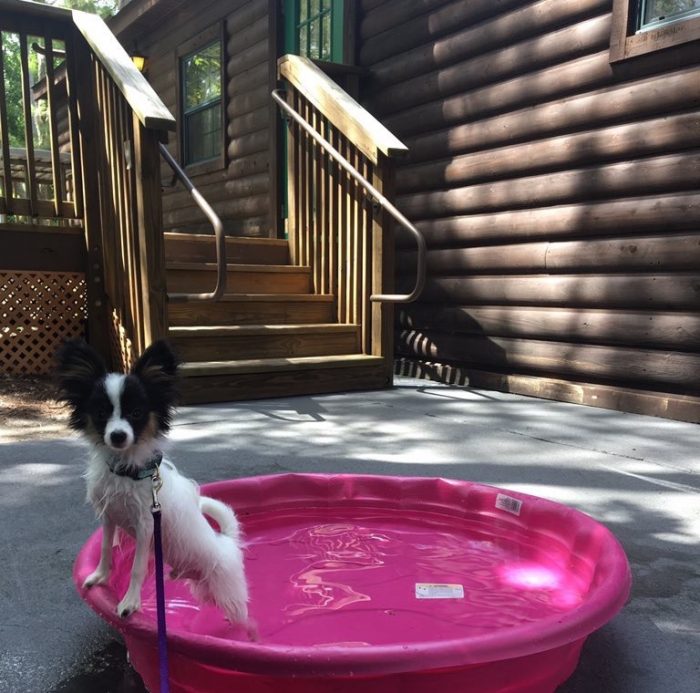 Everyone likes a Mickey Waffle, including pups.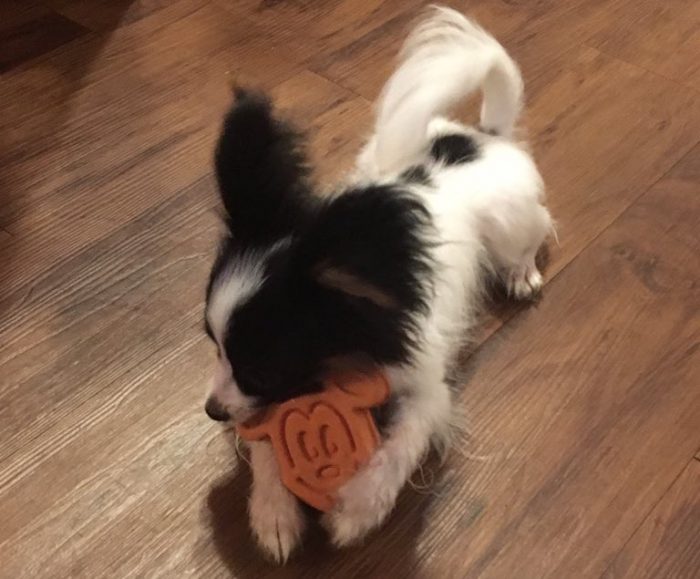 Caspian at Port Orleans Riverside.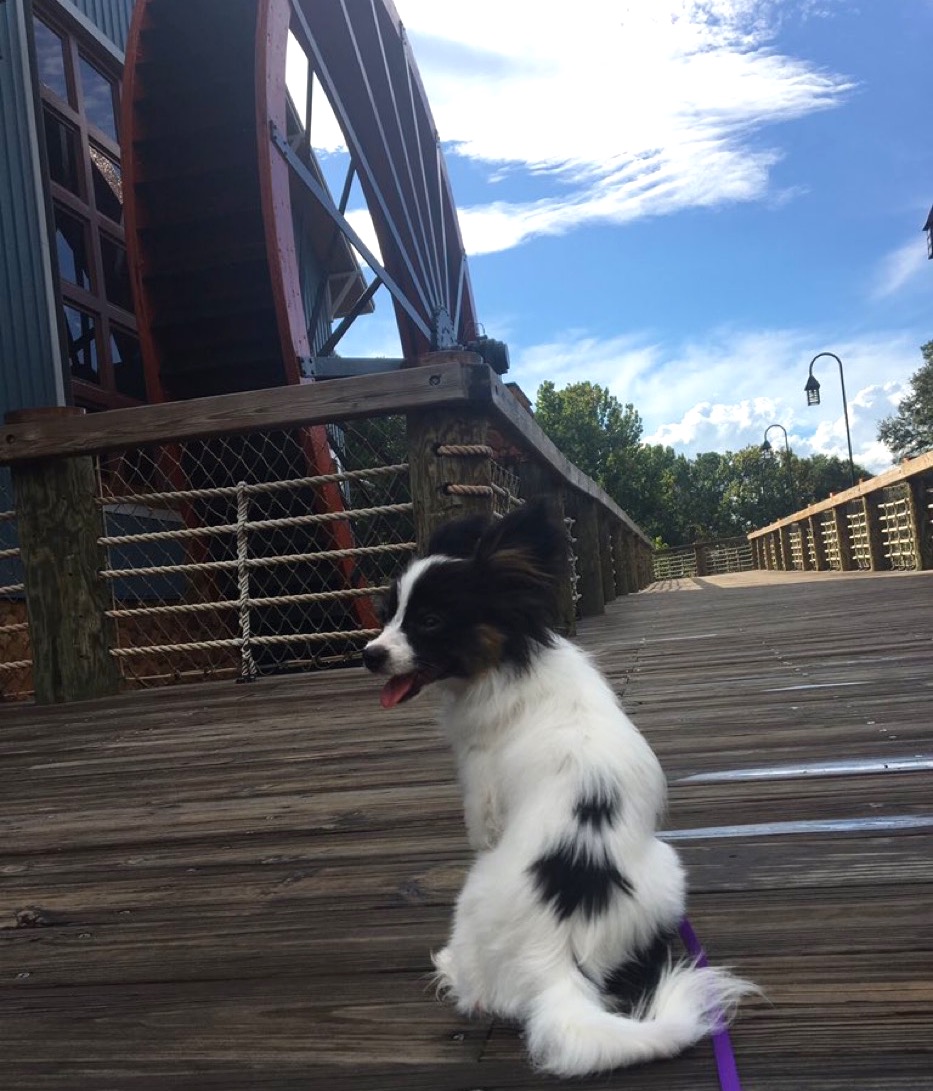 Here we have cute little P.D. dressed up for a Fort Wilderness dog parade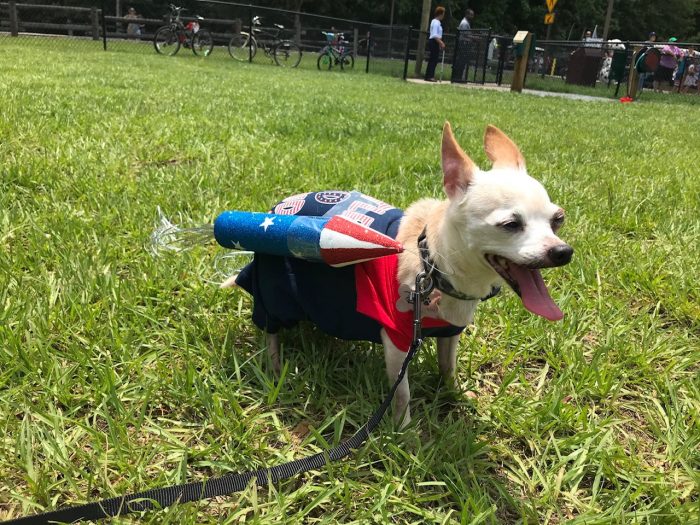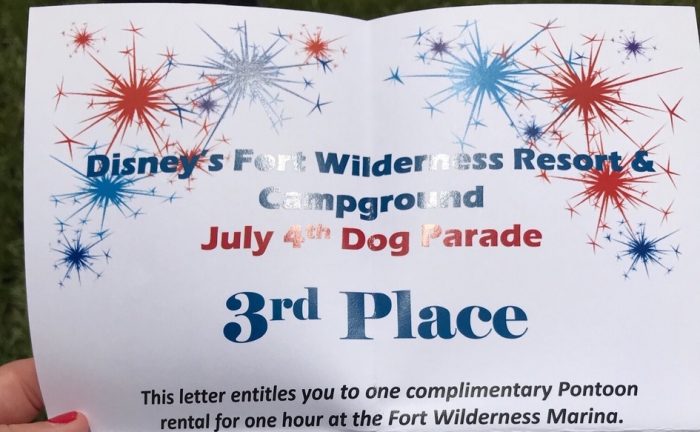 For those of us who live in Florida, one thing Disney does during hurricane evacuations is allow pets at all hotels. This includes cats. Here we have Romeo enjoying a little walking time at Saratoga Springs.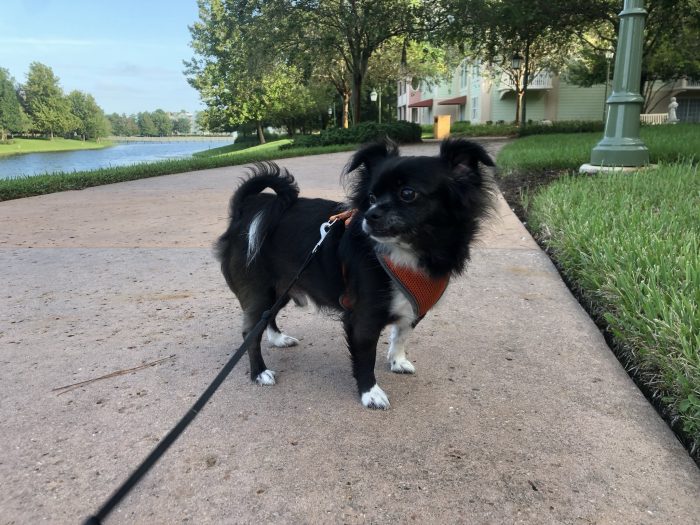 # 3 – Pet Friendly Resorts at Universal Orlando
Across I-4 it's a different ballgame for pet owners as the Universal Orlando Resort (and its partner Loews Hotels) is extremely pet friendly. Like Disney, each pet friendly room will only accept two pets, but the cost is just $100 per room for the entire length of stay. Also like Disney, Universal offers four pet-friendly resorts on site with the Royal Pacific, Hard Rock Hotel, Portofino Bay, and Sapphire Falls. However, each of Universal's properties were built with pets in mind, so the areas dedicated to them are much better.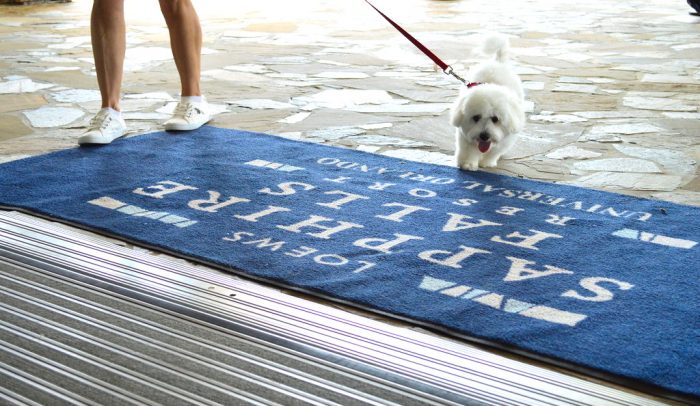 The pet relief area at Loews Sapphire Falls Resort is massive, with a lighted walking path and a gigantic area to play in.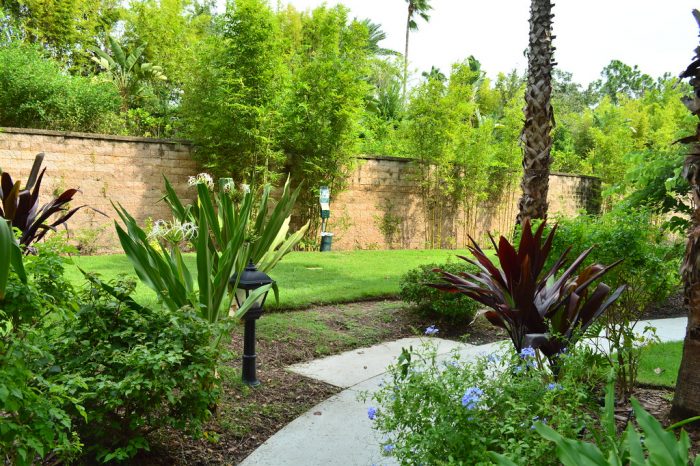 The entrance back into the hotel is behind the trees and bushes in the center of this picture.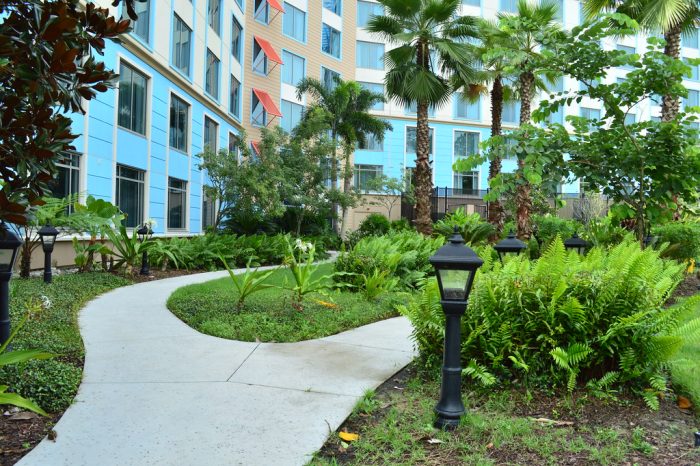 Here's a look at just one stretch of the grassy area for pets.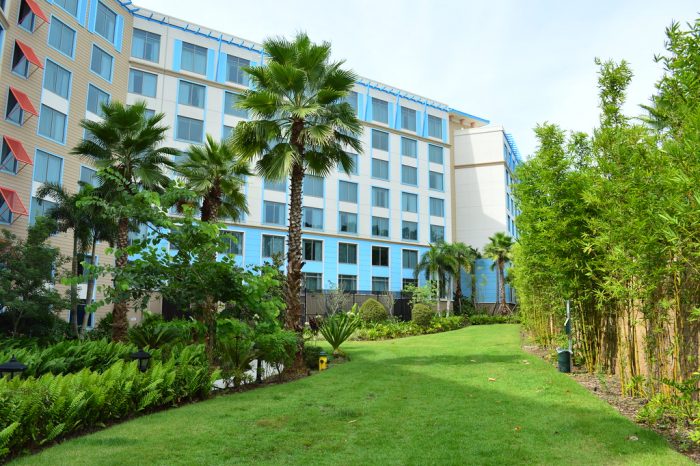 Here's a picture looking at the opposite view. The length seems to be as long as a football field.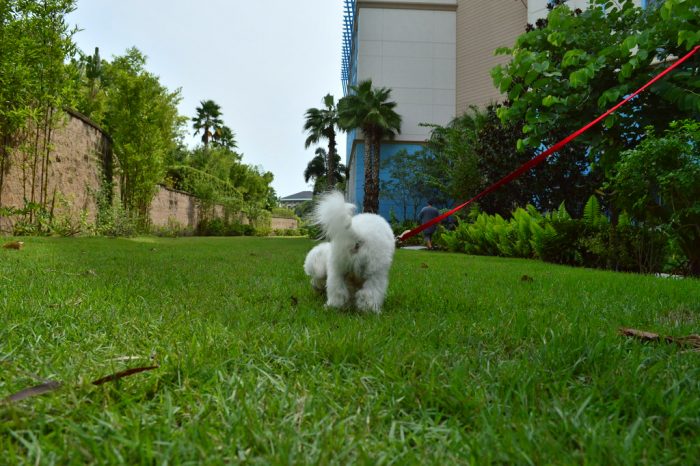 "So much room for activities!" – Bacini, probably.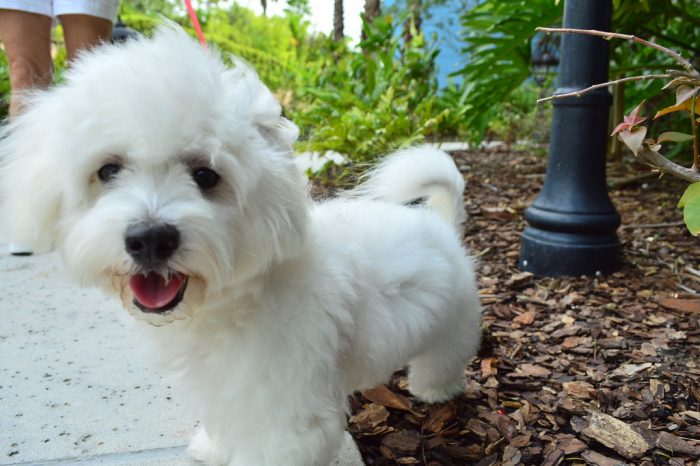 Plenty of lighting for nighttime walks.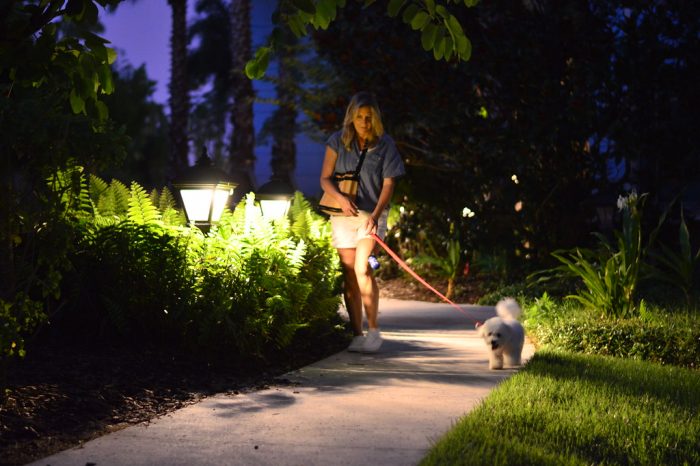 During our stay we saw several pet owners taking their dogs for a walk along this stretch of pavement on the other side of the building. It faces the water and is also landscaped beautifully. Here we have Spencer taking a relaxing stroll outside.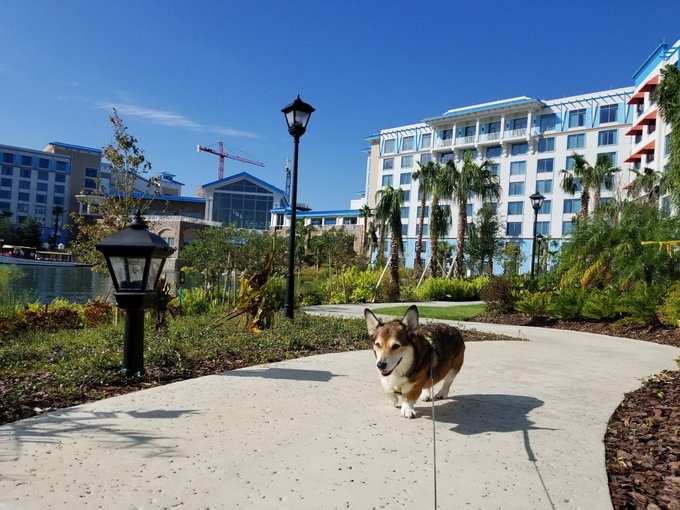 Over at the Royal Pacific they have an area playfully called the Loews' Royal Pet Resort.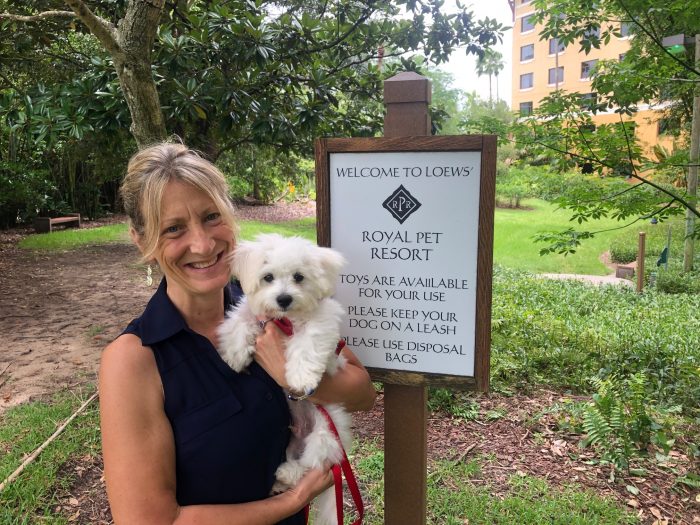 One of the things I love about the Royal Pacific is the overall theming. There are exotic statues throughout the resort, including the pet area!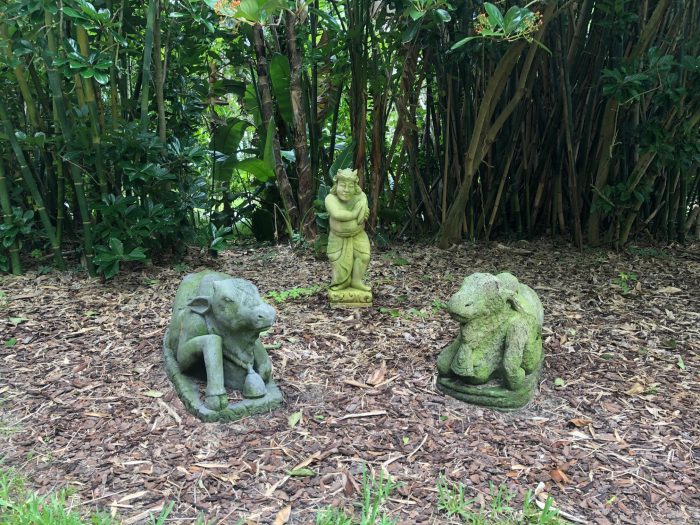 This is part of the overall area for pets to enjoy.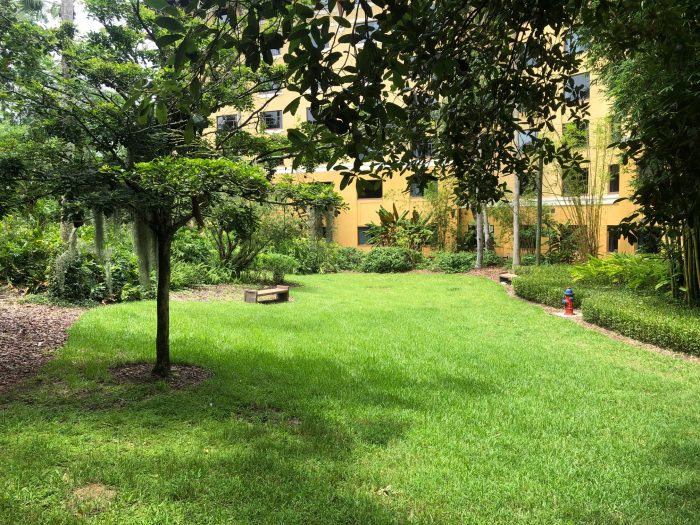 Bacini was a big fan.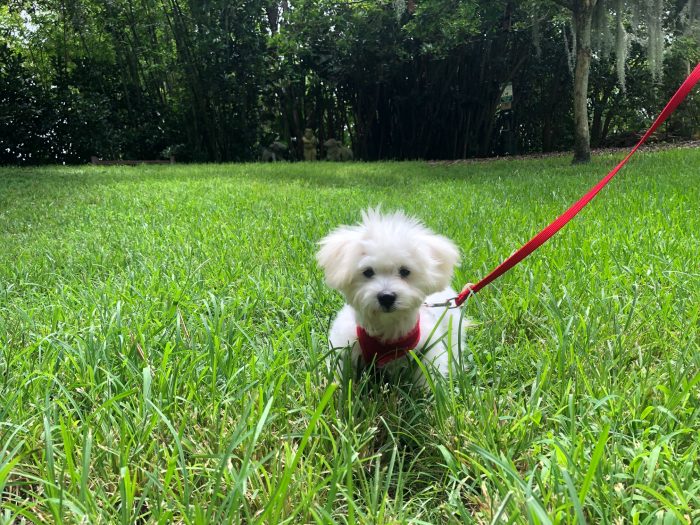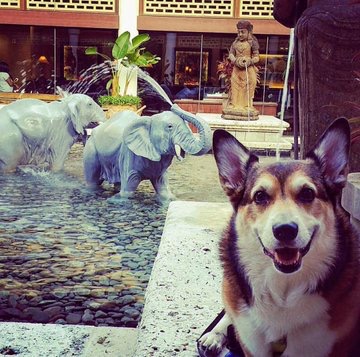 For those who haven't been, Loews Portofino Bay Hotel is just massive in size. But while the resort size is sprawling, it's never overwhelmed with thousands upon thousands of guests, so you always get the feeling like you're in some quaint Italian village during the off season (even when the hotel is sold out!). The back side of Portofino is home to another massive area for owners to bring their pets.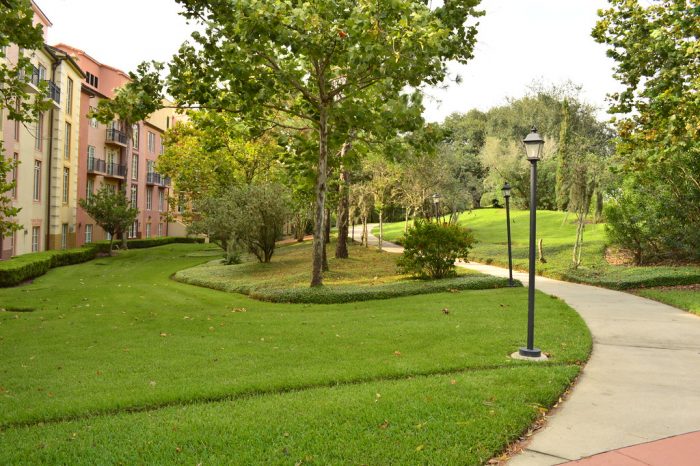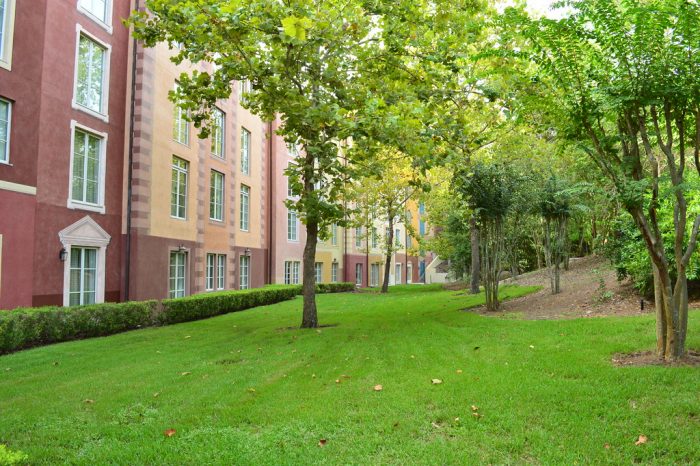 Pym enjoying the incredible waterfront at Loews Portofino Bay Hotel.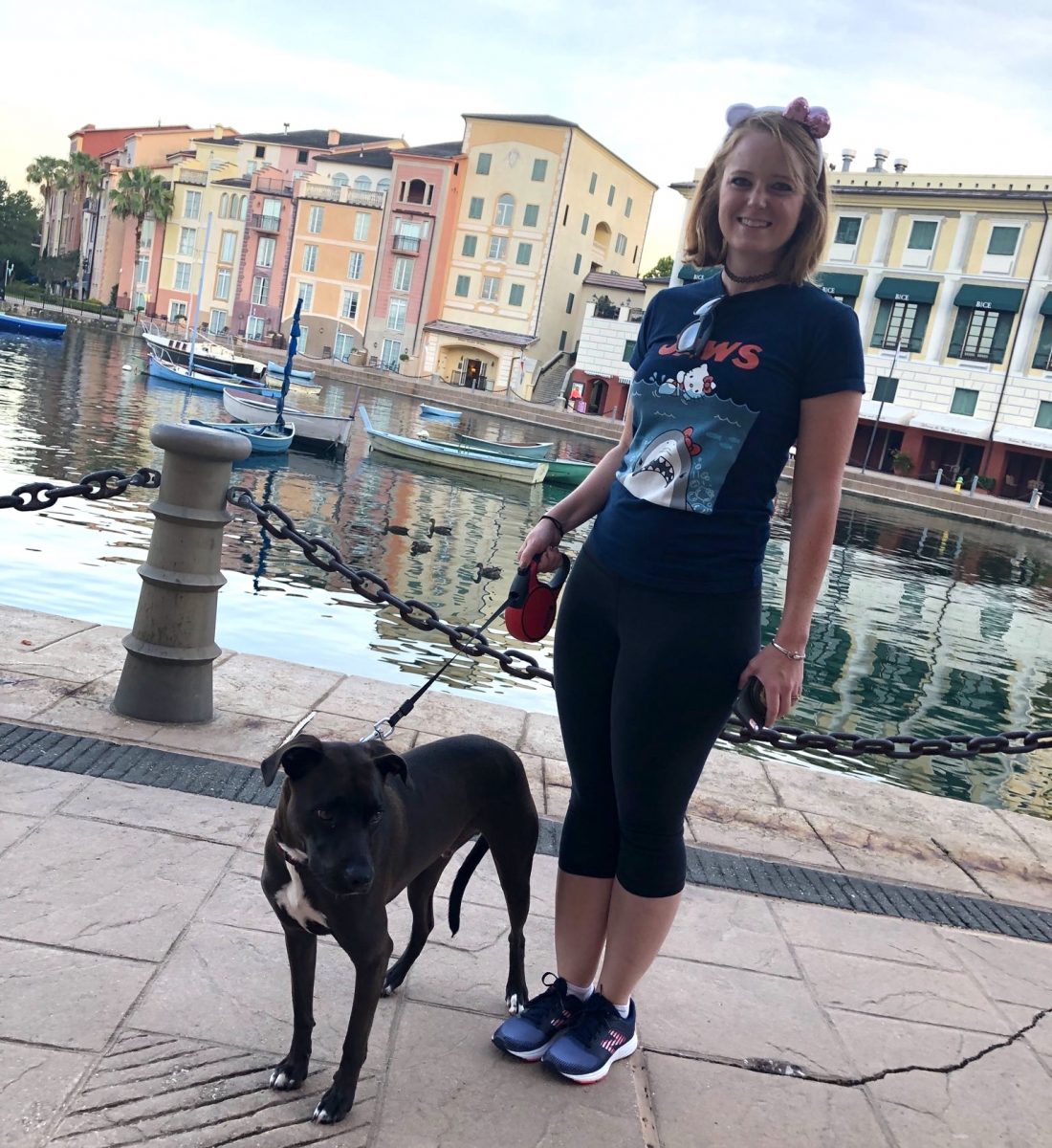 While Disney hotels are dog-friendly, Universal's are pet-friendly, which means our feline friends can enjoy a staycation when they need it as well. Here we have Tiny looking out onto a million dollar view.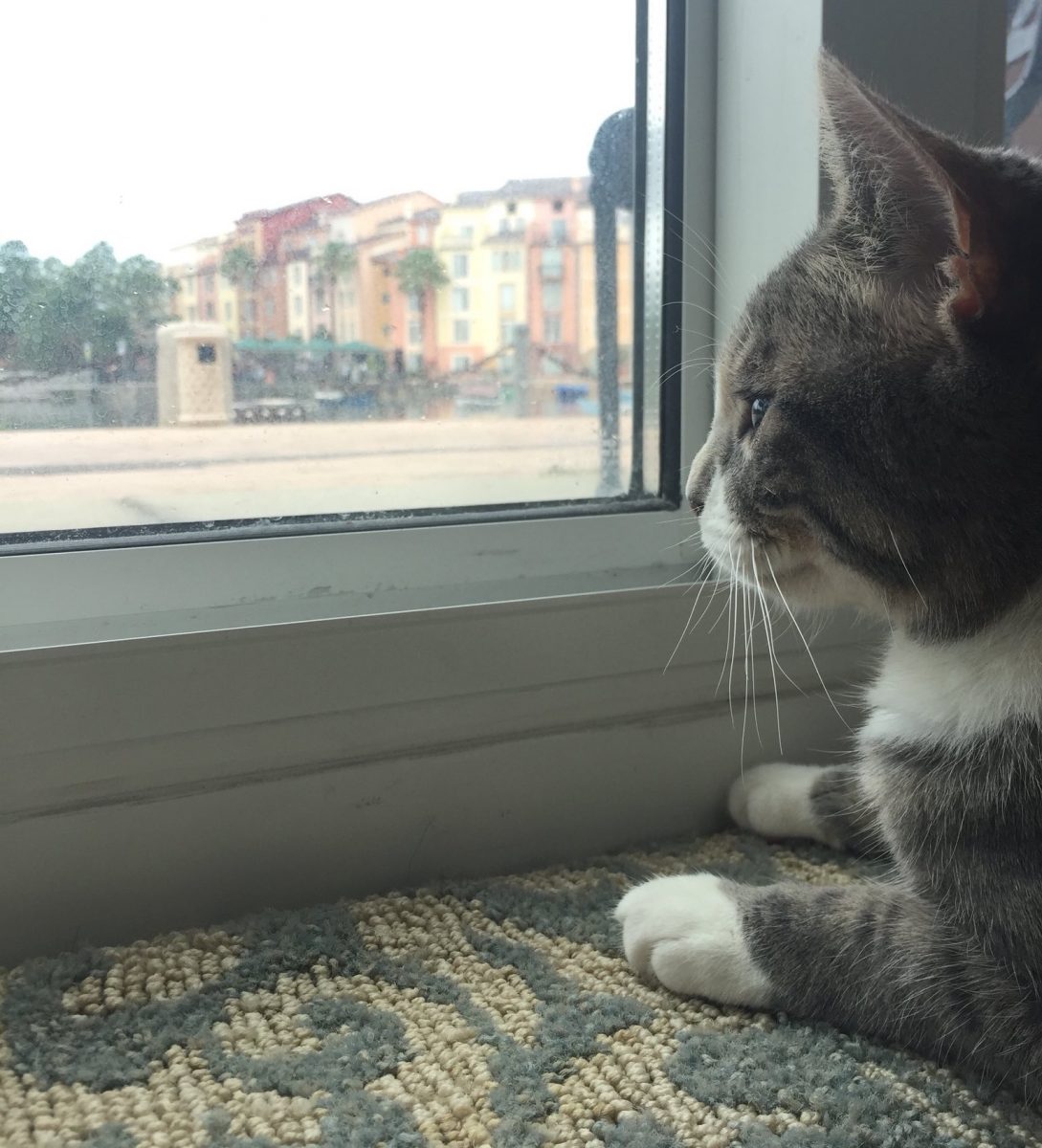 The Woodstock lawn is the pet-friendly area for the Hard Rock Hotel, and this area connects to another very large grassy spot for dogs to play in.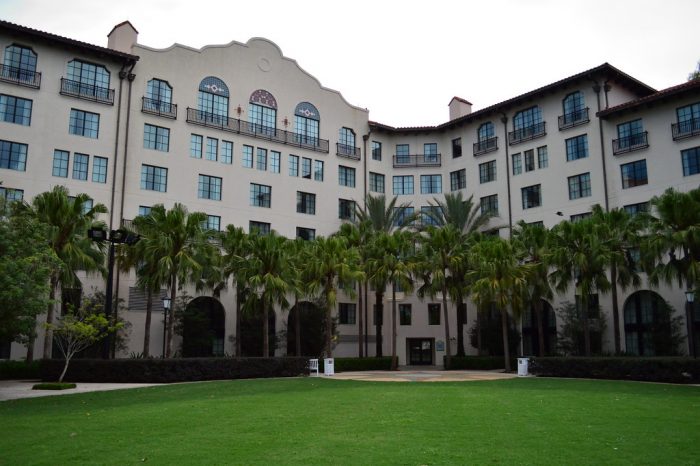 Right near the Woodstock Lawn is the gorgeous and tranquil Butterfly Garden, which can provide some great photo ops with your furry friends.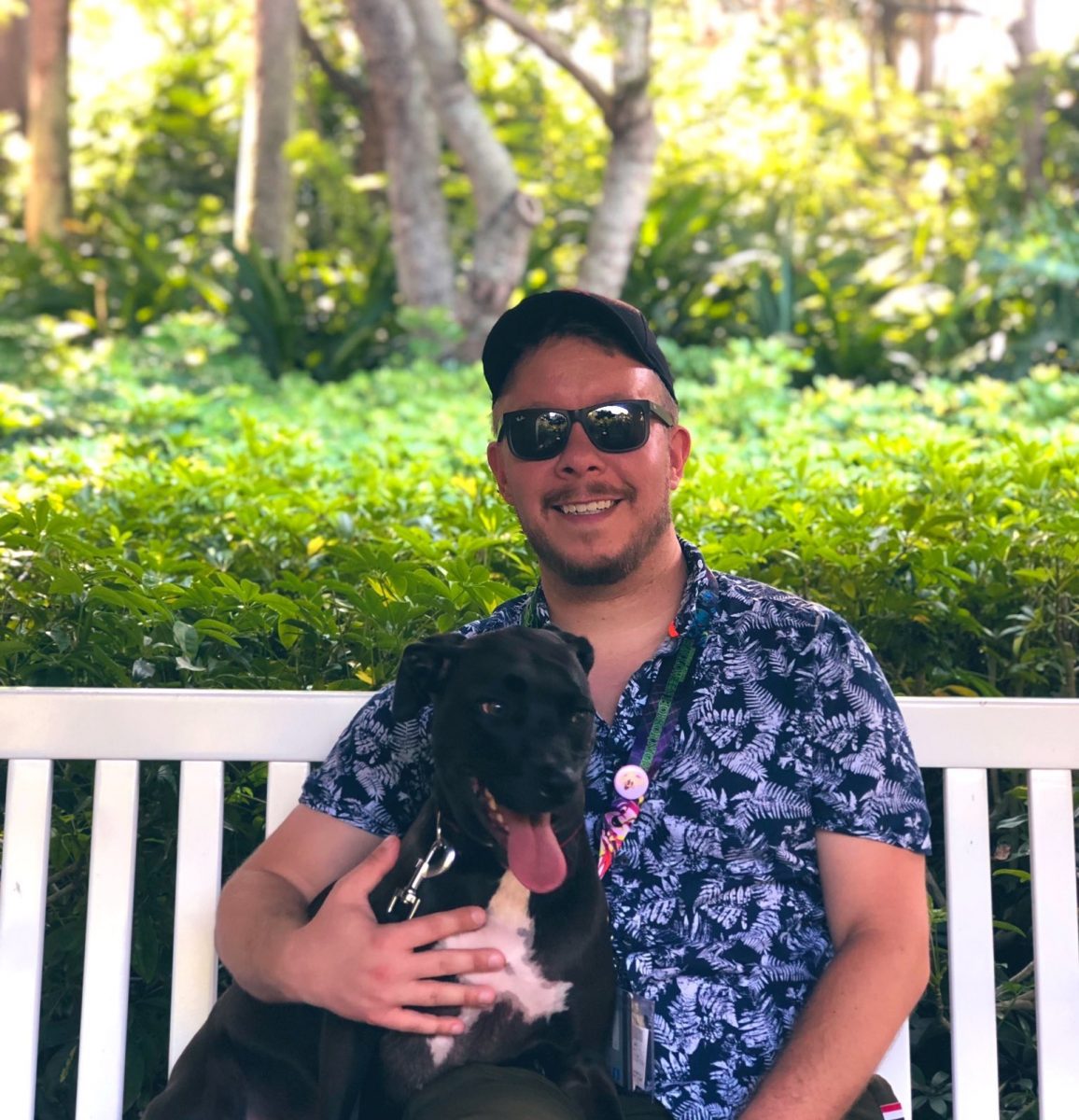 # 2 – Loews Loves Pets
On our stay at the Yacht Club we were given the Pluto's Welcome Kit at check-in, but there was nothing in the actual rooms that was pet friendly. Universal is home to the Loews Loves Pets program and the rooms were equipped with a dog bed and other goodies. While Yacht Club had the hard wood floors, Sapphire Falls had carpet that was steam cleaned after every stay.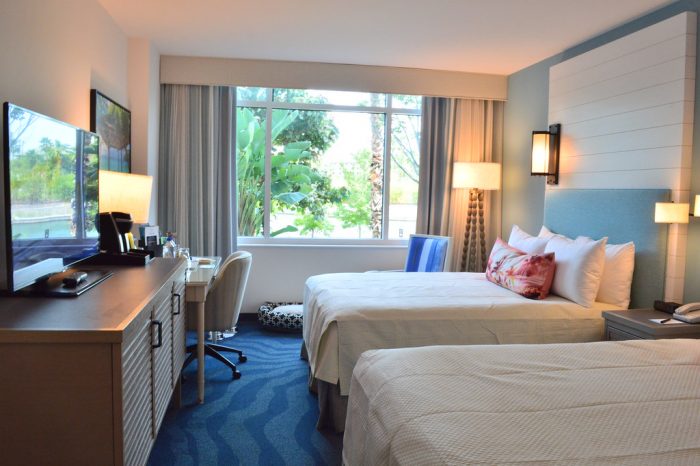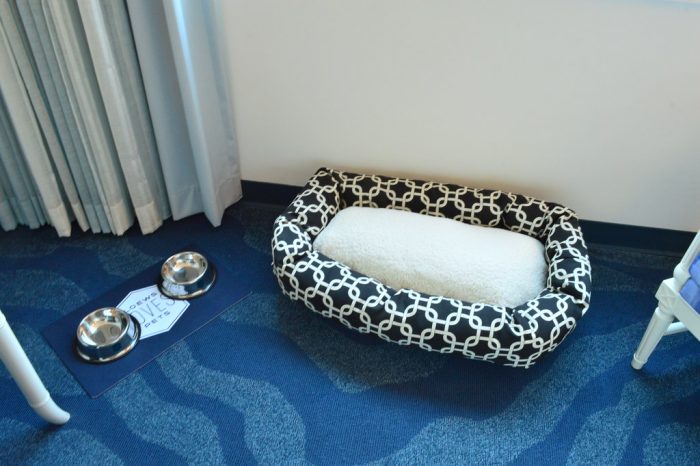 Yes, the dog drinks better water than I do!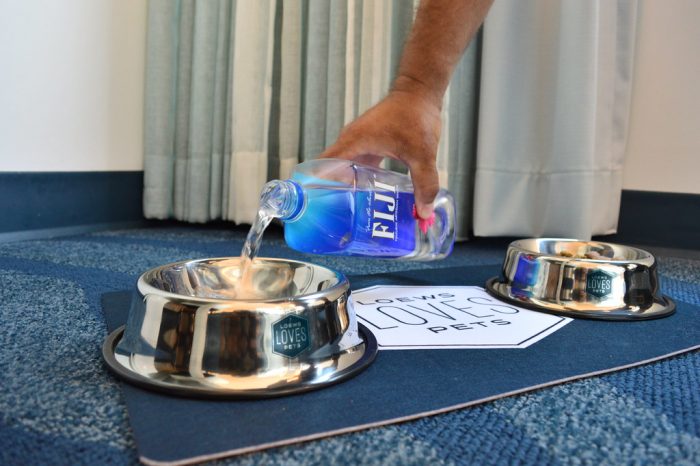 "Hits the spot." – Bacini, probably.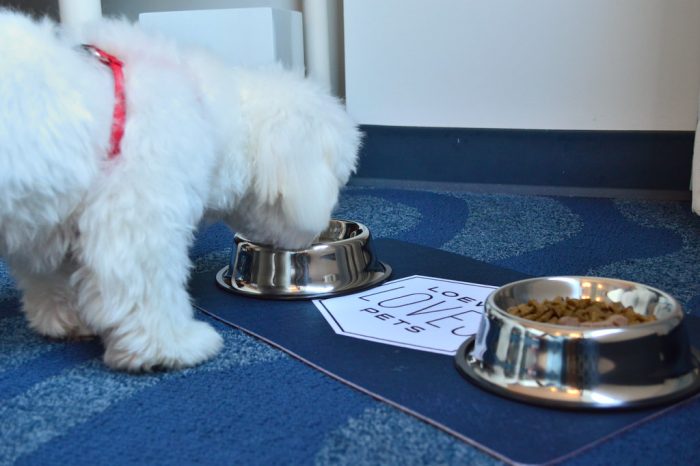 There was a Loews Loves Pets branded dog waste bag holder, and dog treats stuffed inside a Sapphire Falls souvenir cup.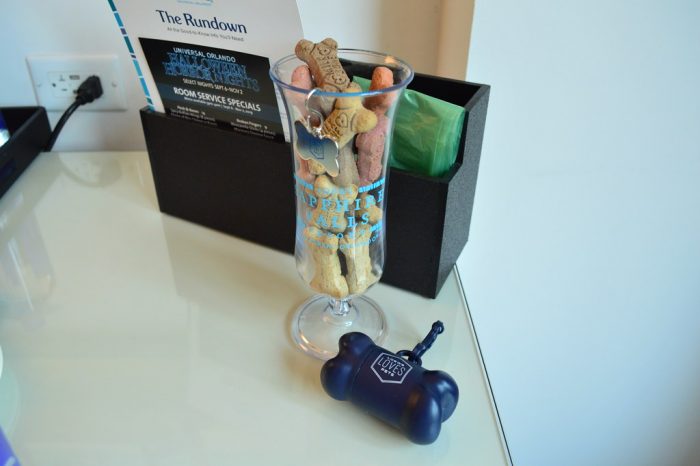 There was also a Loews Loves Pets dog tag.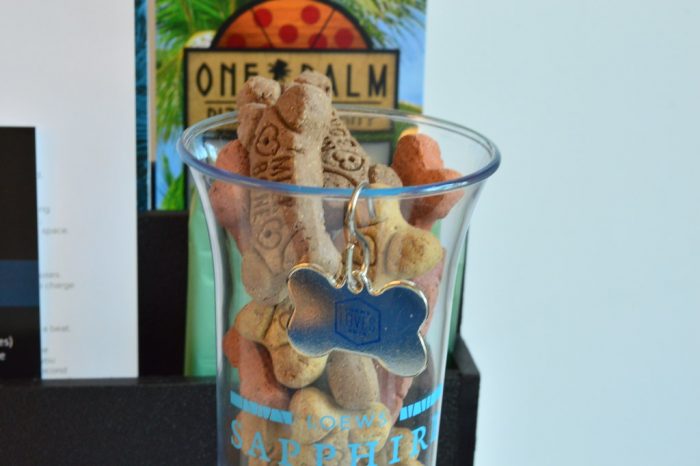 Cute door hangers.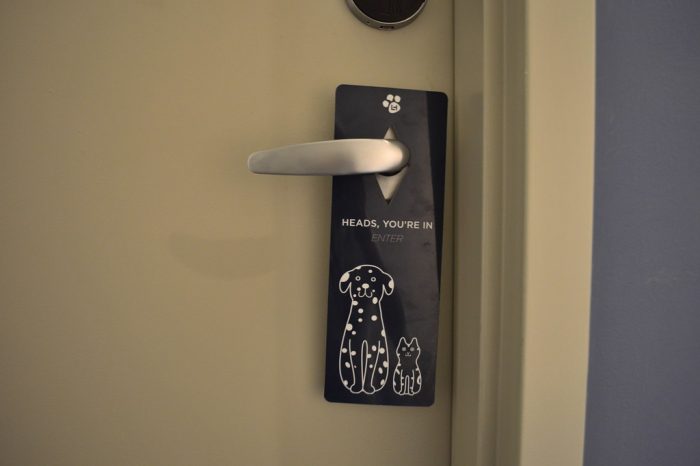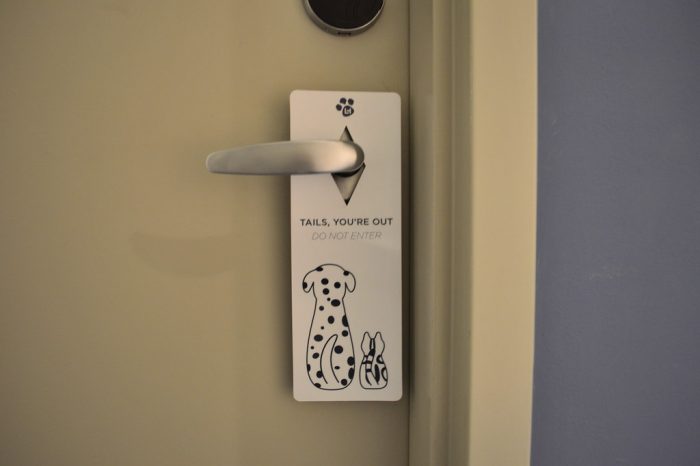 # 1 – Pet Room Service
From 11 a.m.-2 a.m., Loews Loves Pets offers in-room dining for pets. That's not even the most shocking part. The prices are downright reasonable! There are different menu options to choose from for both cats and dogs, with nothing being above $10. Each entree also comes with a pet dish AND a bottle of Fiji water. There is also complimentary cat litter, pet bowls, dog balls, and can covers available.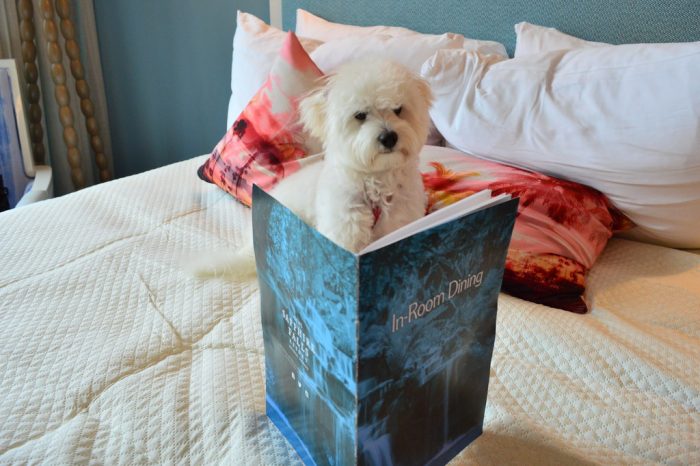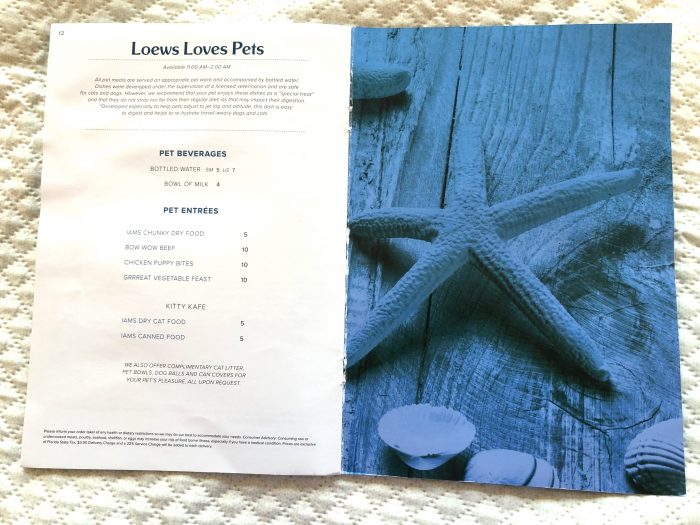 What a life.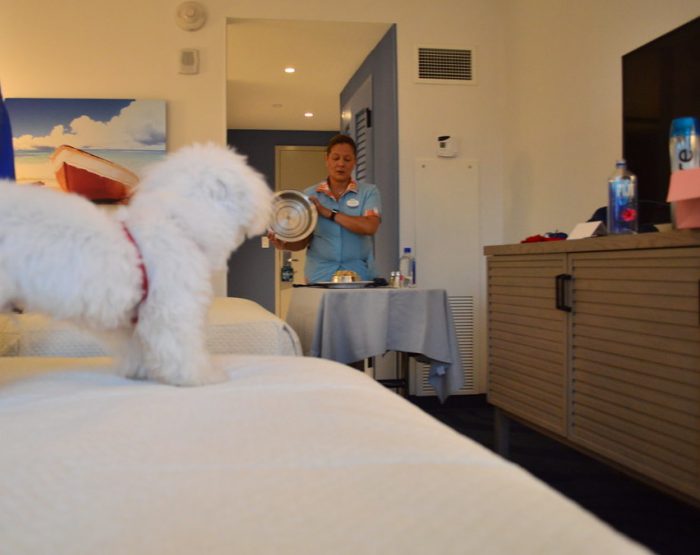 Can you believe this is real?!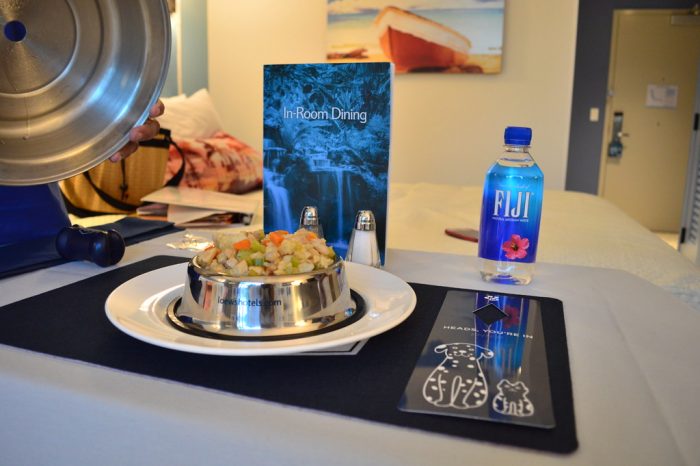 Dinner is served!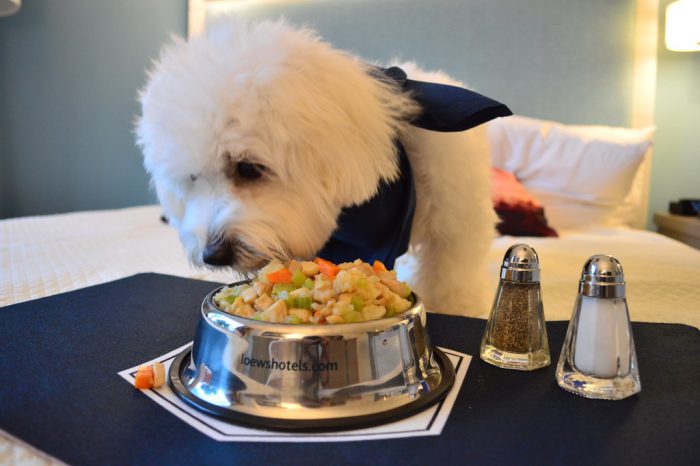 The room service meal came with a bottle of Fiji water, salt and pepper shakers, a dog bib (bandana), another dog waste bag container and another Loews Loves Pets dog tag. If human room service had this type of value I might never leave the hotel room! On a more serious note, for us the room service also helped keep our puppy on a normal eating schedule as he had a lot of distractions and new smells on our vacation. The food was so yummy that he had no problem digging in immediately at the time he is used to eating at.
Honorable Mention: MCO's PAW PILOTS Program at the Orlando International Airport
Traveling to Orlando can be stressful, but America's Best Airport just made it a little bit easier. Orlando International Airport – who just happen to have the best social media account of any airport in the world with @MCO – recently debuted the Paw Pilots therapy dog program. Paw Pilots allows guests to "pet before you jet" and interact with several adorable dogs. The dogs will be located in the main terminal building and available throughout the week as volunteer schedules allow.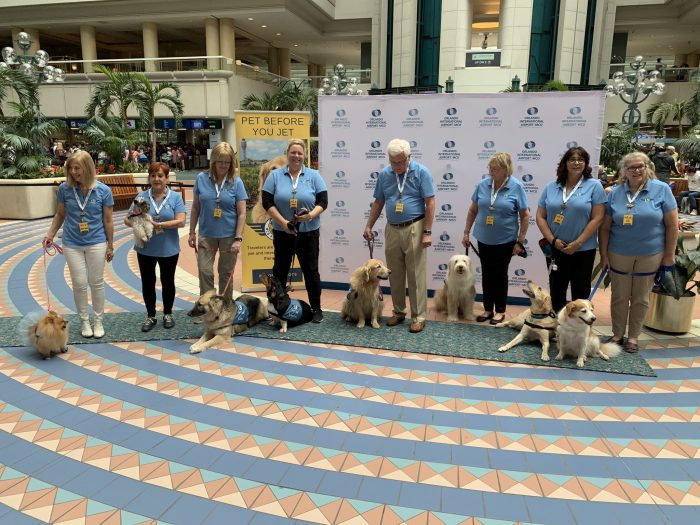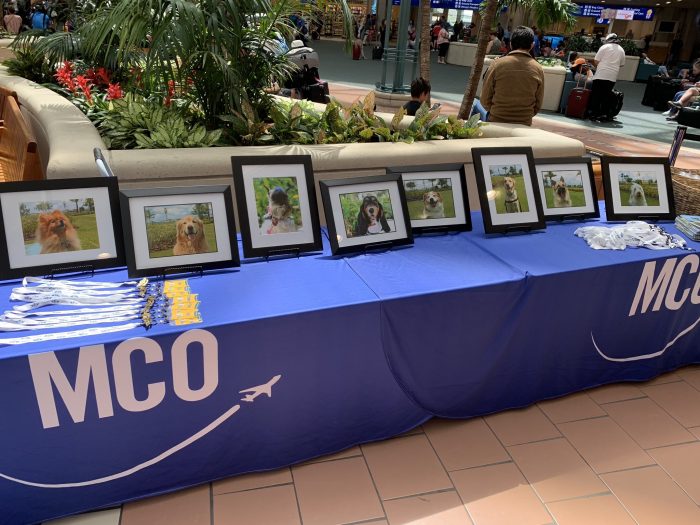 Here we have Woody, who has been a therapy dog for two years. Just try to be stressed out while cuddling with this cutie.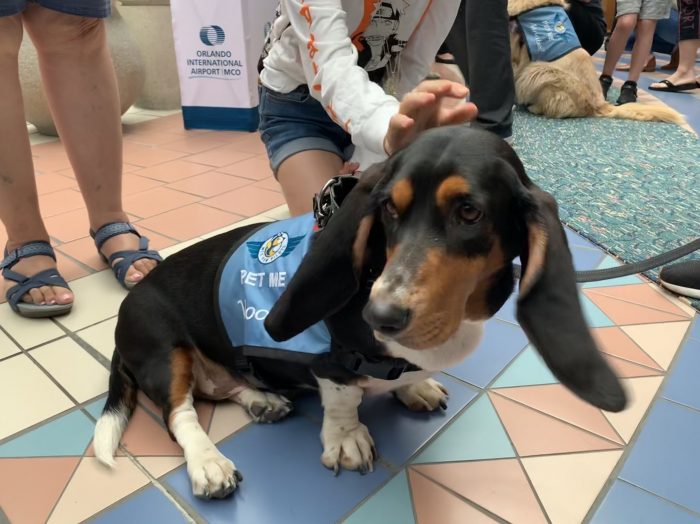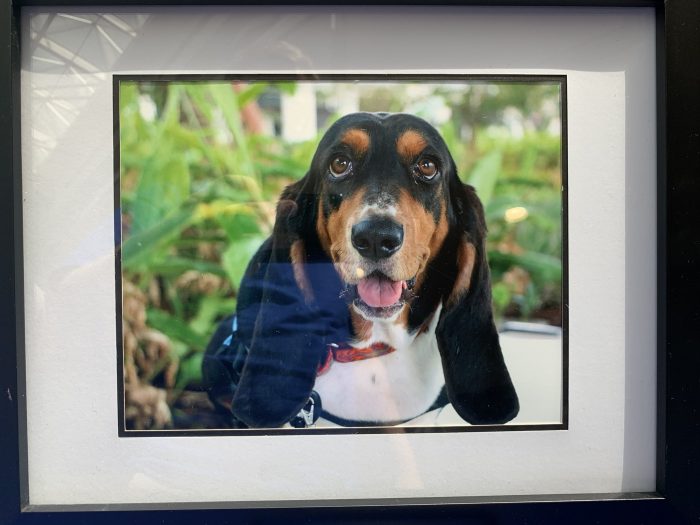 Daisy, an official Paw Pilot Princess.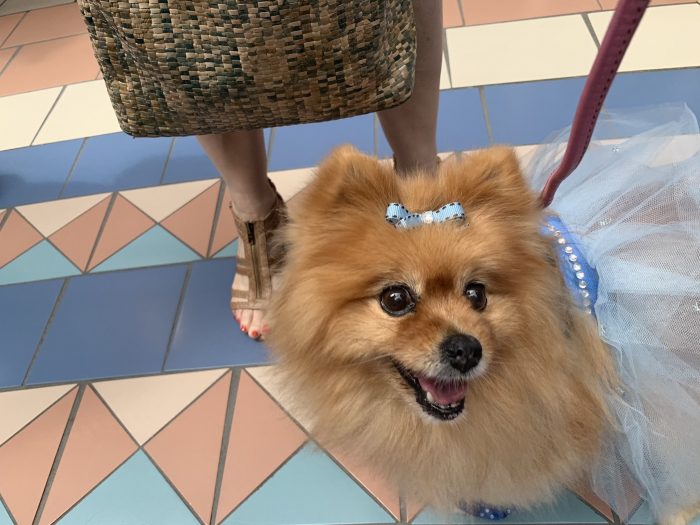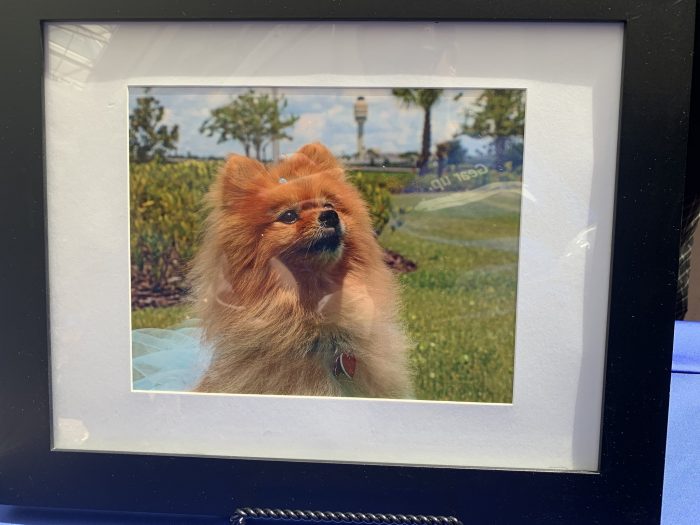 Cradling Fifi in your arms can make all your troubles disappear, if even just for a short while.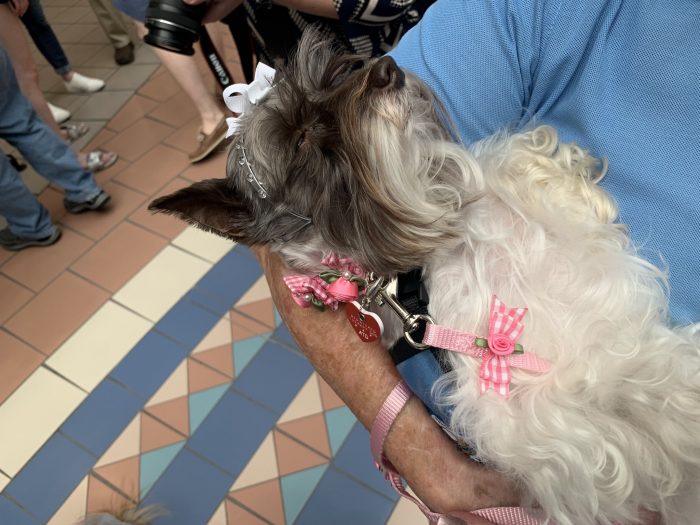 Farley is the only male Paw Pilot, and this border/bearded collie mix has soft fur you'll want to cuddle up next to.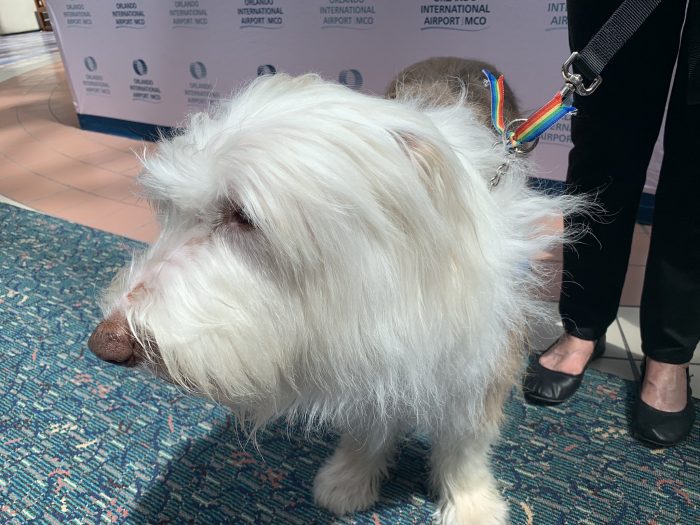 Double Secret Honorable Mention: Service Animals
One thing that is "hidden in plain sight" at both Universal and Disney is areas set aside for service animals. That way there is a place for these animals to relax and relieve themselves at all the places people want to go, including the parks, Downtown Disney, Universal CityWalk, and Volcano Bay.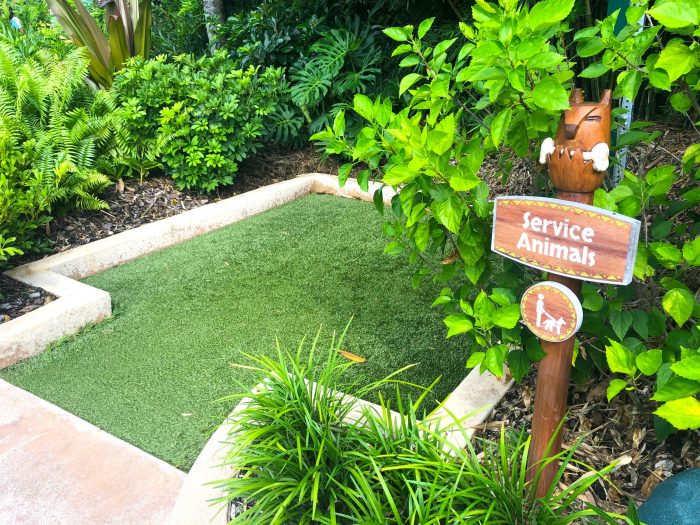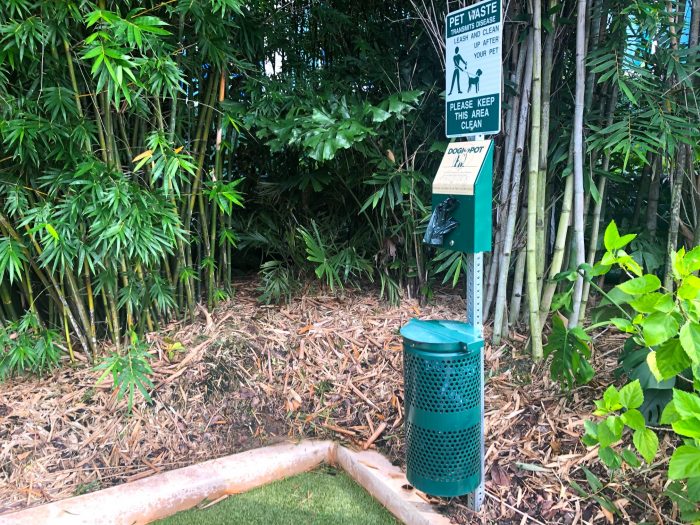 I can't tell you how many times I have been inside the various Disney and Universal parks and just not noticed the pet areas despite being near them a million times, including the one in Universal Studios Florida outside KidZone.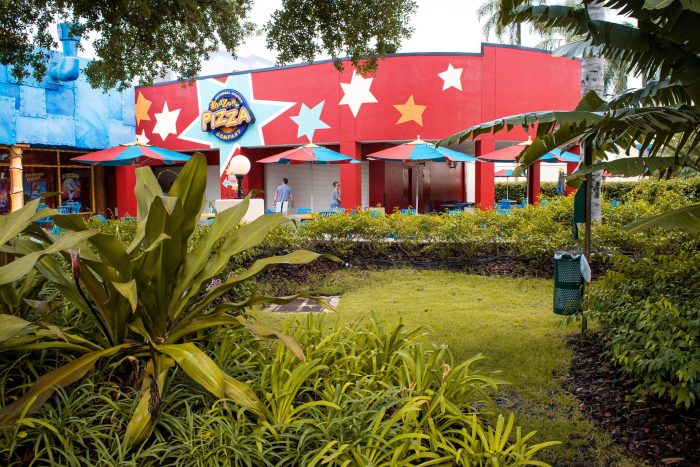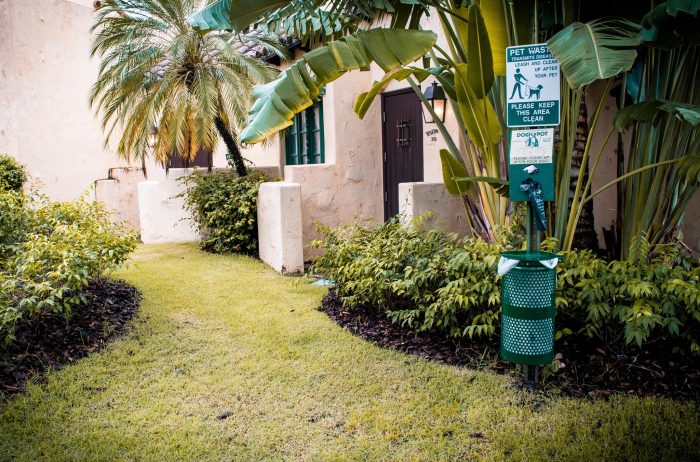 So there you have it: The SATURDAY SIX looks at bringing your pet on a Disney or Universal Orlando vacation! See you next weekend for the latest installment of the SATURDAY SIX, where we'll look at something fun from the world of Disney and Universal. If you enjoyed yourself, be sure to check out The Magic, The Memories, and Merch! articles, or, for your listening pleasure, check out the E-Ticket Report podcast. You can also follow Your Humble Author on Twitter (@derekburgan).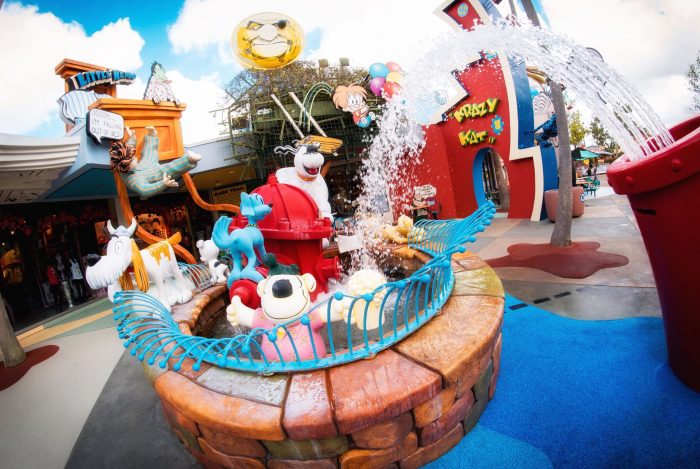 If you enjoyed this article, you will surely like the following: 
The Dos and Donts of Disney's DOG FRIENDLY HOTELS (featuring David and Derek)
SATURDAY SIX SPECIAL INVESTIGATION: An in-depth look at theme park photography
6 Great Details of the Cars wing at Disney's ART OF ANIMATION RESORT
Special Thanks to The Elite Brandon Glover, Captain Cruiseline Scott Sanders of the world famous Disney Cruise Line Blog, my personal protege Hunter "Elvey" Underwood, the bio-est of all reconstructs @bioreconstruct, the SAT SIX Fun Squad of Parkscope Joe and Nick, hot shot Michael Carelli, and Hermione Granger's tutor Megan Stump for their invaluable assistance with this article. The SAT SIX is inspired each week by goofballs Aengus Mackenzie and LitemAndHyde and you Potterheads will  enjoy Meg's other blog work over at the Central Florida Slug Club.
FINAL PLUG! Did you know The 2019 Unofficial Guide to Universal Orlando has a special edition of the SATURDAY SIX in it?That's right, ANOTHER NEW ONE EXCLUSIVE TO THIS EDITION!Finally, someone came up with an actual reason to read a book. ORDER this baby now!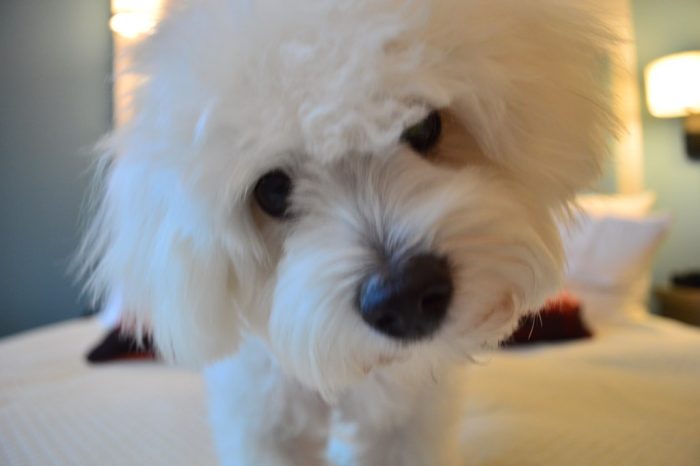 For those of you sticking around, you've probably figured out by this point that we here at the SATURDAY SIX are big fans of dogs (and cats, and fish, and birds, and…we'll you get it.) In fact this week on Twitter, Your Humble Author had a large thread answering the question on everyone's mind: Which DOG Are You?
Represented in this thread were people you've come to know and love in this fine blog series, including @bioreconstruct in his usual spot: 3,000 feet above the parks.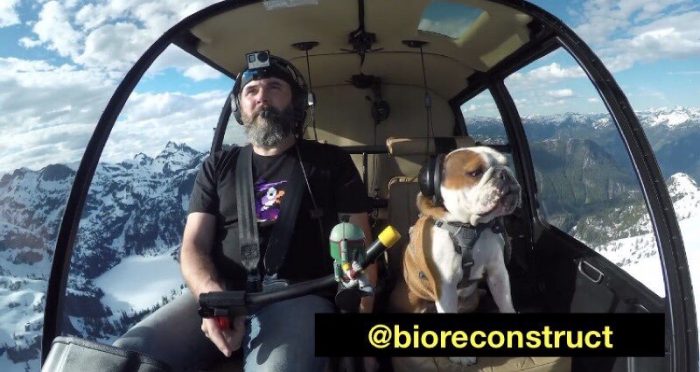 And we have Bob Chapek, fresh off his announcement of Disney's partnership with Target.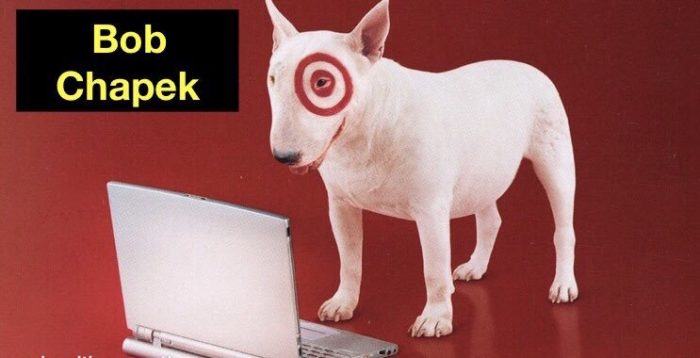 Who doesn't love sailing on a Disney Cruise? The official go-to guy that answers all of our high seas questions is none other than Scott Sanders of The Disney Cruise Line Blog.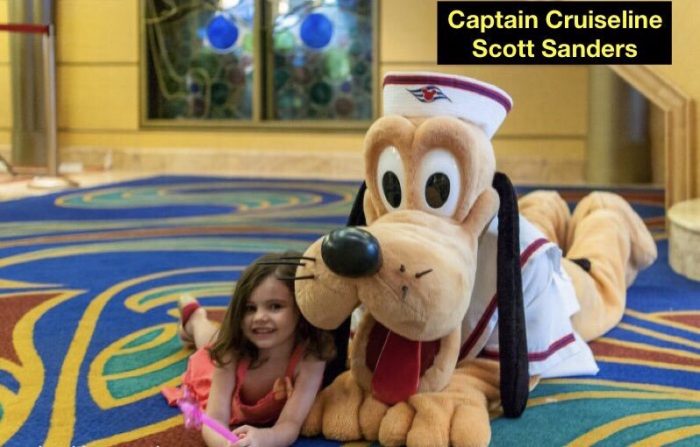 This very article features photos from my personal protege Hunter Underwood (@elvenage) and we have seen his beautiful fiancée @caitlizgrace in many a SAT 6 article as a hand model off camera.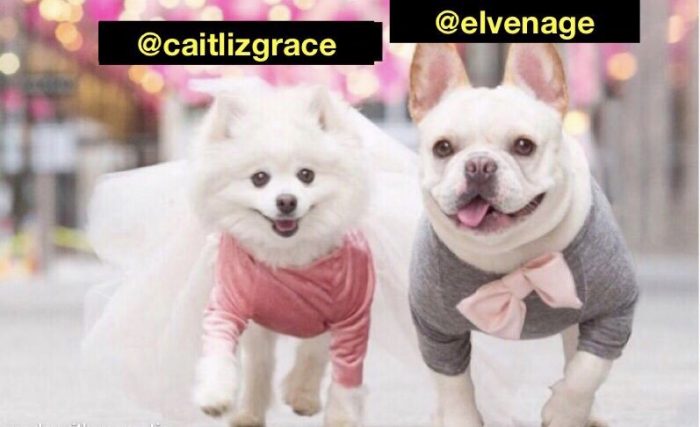 Faithful editor in chief of the SATURDAY SIX (and super Potterhead) Megan Stump.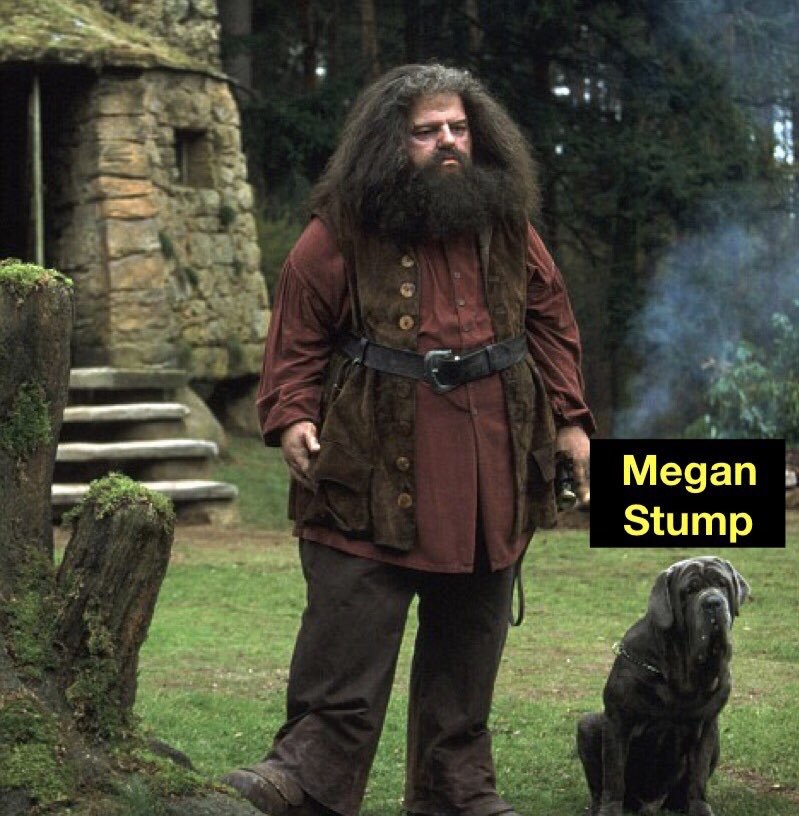 The grand poohbah of all things TouringPlans, Len Testa, along with his Disney Dish podcast co-host, Jim Hill.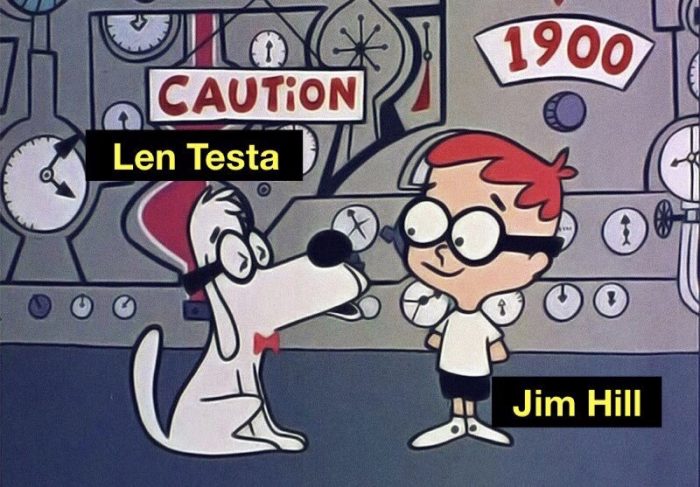 And of course we have the original Dog With A Blog…