A SATURDAY SIX Salute to All Nations of the World (but Mostly AMERICA)
This holiday weekend we are presenting a special SATURDAY SIX with a Salute to All Nations of the World (But Mostly America). July 4th brings out the patriotism in all of us, and nothing is more American than our favorite theme parks. Created with the opening of Disneyland in 1955, theme parks — along with comic books, pro wrestling, jazz music, and horrible TikTok lip syncing — are one of the rare forms of art that we in the USA have given to the citizens of Earth. In fact, the theme parks themselves have some wonderful tributes to American history as well. Sort of a Theme Park Inception if you will. So let's head into the parks and check out some theme park American goodness that can both entertain and inspire us all…
# 6 – Toon Lagoon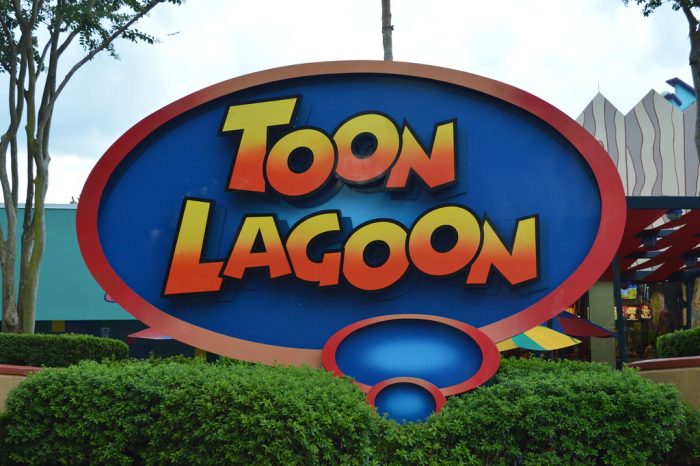 I can hear some of you right now thinking, "Toon Lagoon?! Have you lost your mind?!!" But hear me out, comic strips are one of those rare forms of art that originated here in the USA. While unfortunately their relevance is waning by the day, Toon Lagoon is a reminder of the importance comic strips once held in America. Filled with humor, heartbreak, and a healthy dose of speaking truth to power, newspaper comics can appeal to every single person in the household – dreamers of all ages, rich or poor – in a way that no other section of a newspaper can.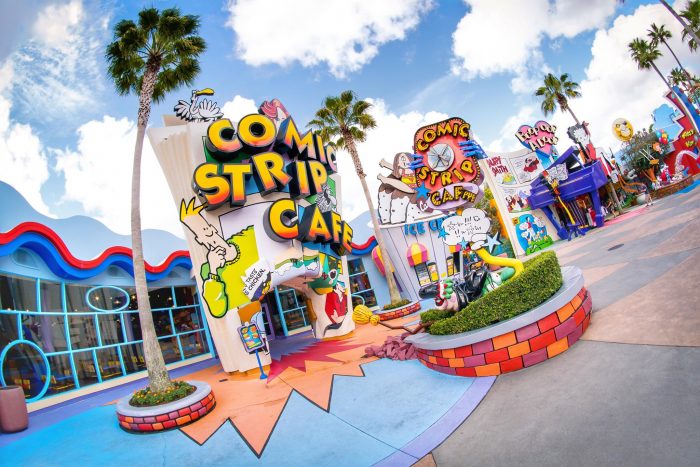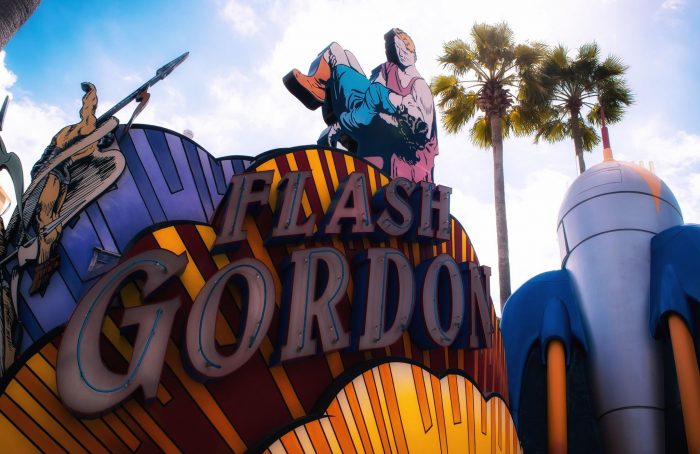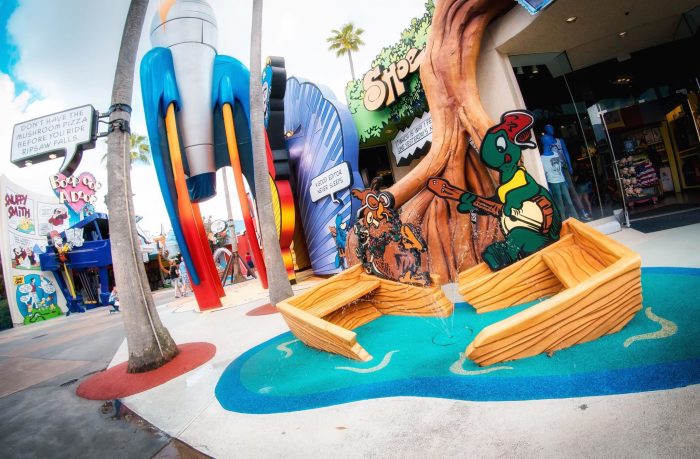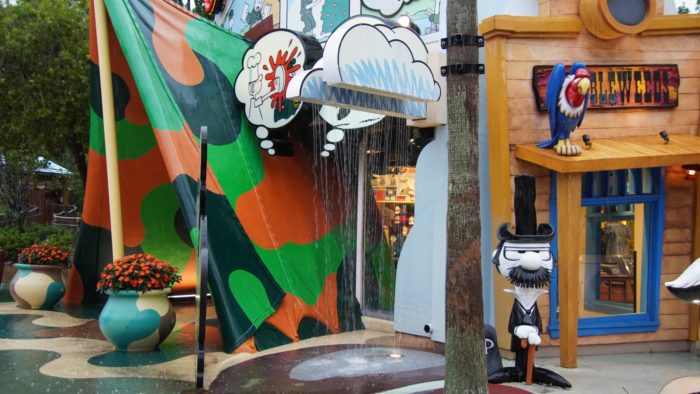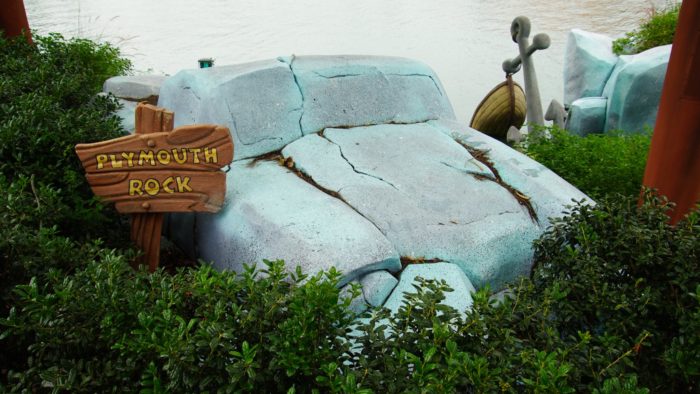 # 5 – Liberty Square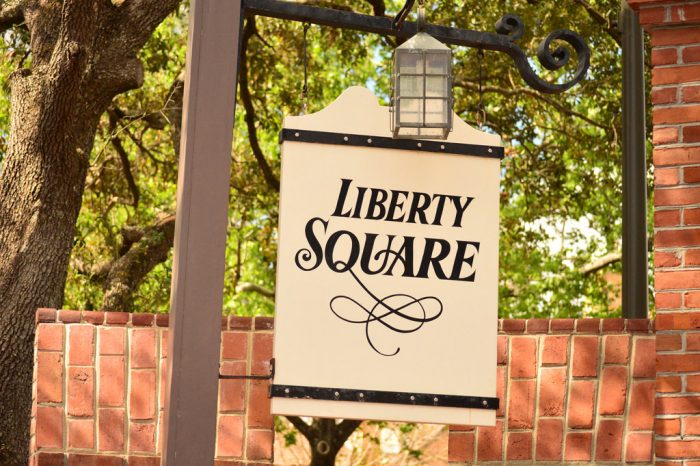 While not containing the thrill rides of Frontierland or Tomorrowland, Liberty Square in Disney's Magic Kingdom is one of my favorite lands in any theme park. Recreating America at the time of the American Revolution, Liberty Square brings history to life in a way school books can't.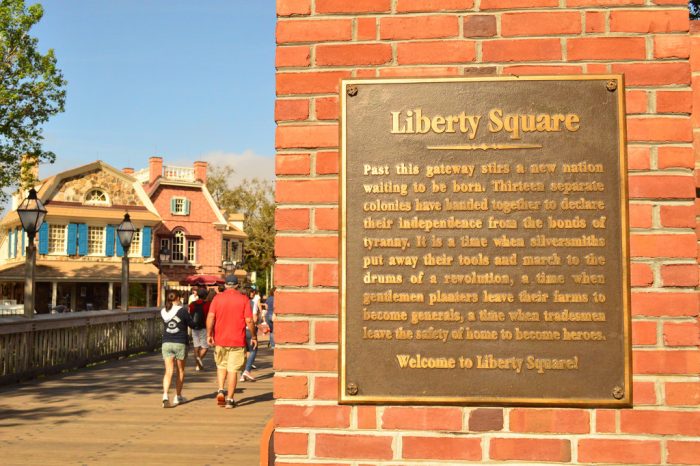 In 1976, to celebrate the 200th anniversary of America declaring its independence, 50 replicas of the Liberty Bell were made and sent out to every state. According to Disney legend, Pennsylvania already having the real Liberty Bell, didn't have much use for a replica. On July 4th, 1989, Pennsylvania's replica bell made its way to the Magic Kingdom, making Florida the only state to have two of the replica bells (the other is located in the state capitol of Tallahassee). The Liberty Bell is an icon to this country in the same way that Cinderella Castle is for Magic Kingdom or Spaceship Earth for EPCOT. As its name implies, the Liberty Bell stands for being free from oppression. Throughout the years anti-slavery groups and the women's suffrage movement have used the bell as a symbol of their protests.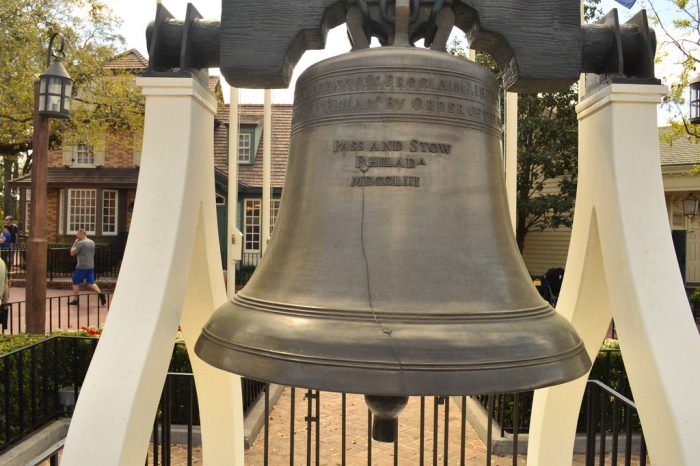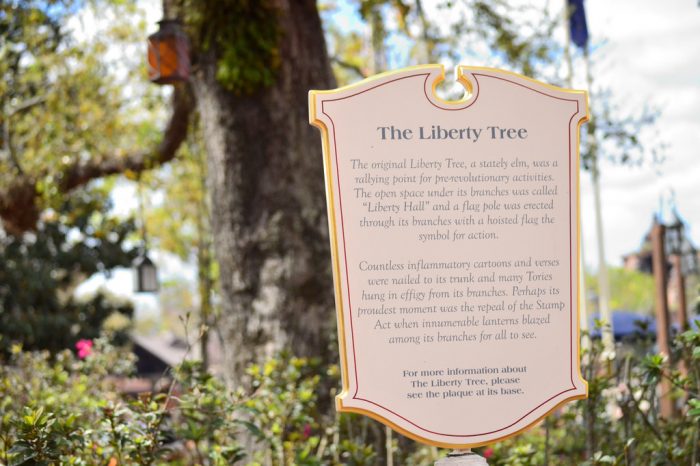 While the impressive Tree of Life at Animal Kingdom is completely man made, The Liberty Tree at the Magic Kingdom is an actual winding oak transported to Liberty Square. Now over 130 years old, Disney's Liberty Tree plays tribute to the real Liberty Tree in Boston. Leading up to the American Revolution, the tree itself became a rallying point for those opposed to British law. Protesting groups would meet underneath. Political cartoons would be nailed to it. Effigies of people would be hung from the branches.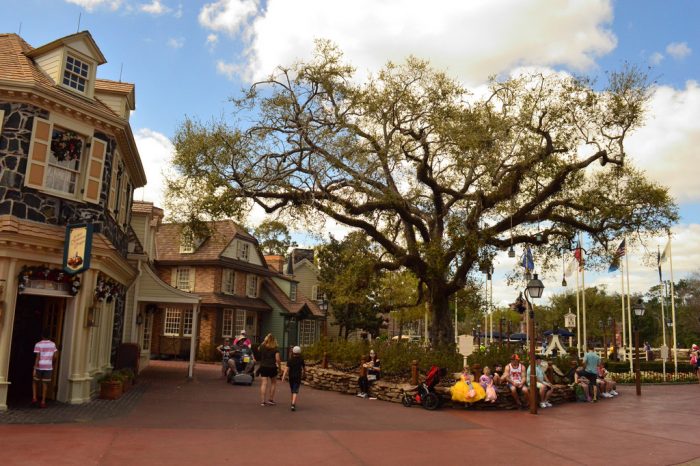 Disney's Liberty Tree has 13 lanterns hanging off it, one for each of the original 13 colonies.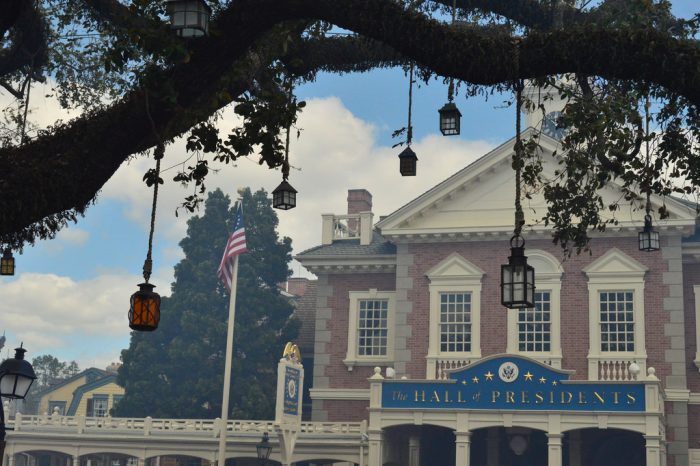 The Liberty Square Riverboat offers a view of the park guests don't get to see while they are walking it. Traveling around the Rivers of America, the Liberty Belle allows guests some unique views of some of the most well known attractions in the world, along with a surprise or two along the way for those looking at all the wonderful details throughout the journey. The riverboat is an important part of American history, as people still needed to travel and ship goods to merchants, but cars and planes were still years away from being invented.
Besides, isn't being in a boat always better? 'Nuff said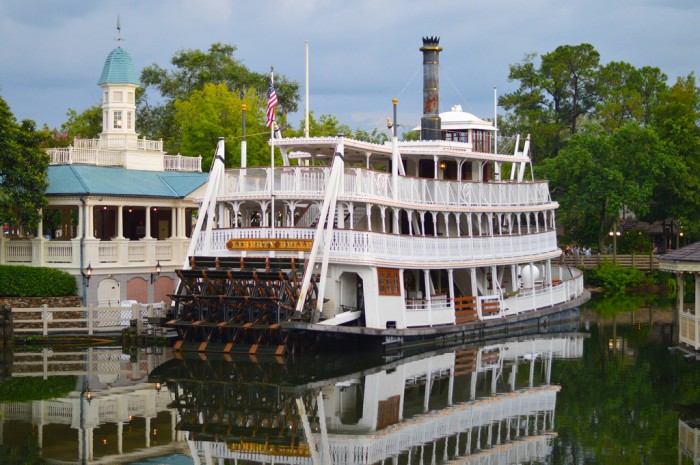 # 4 – Electrical Water Pageant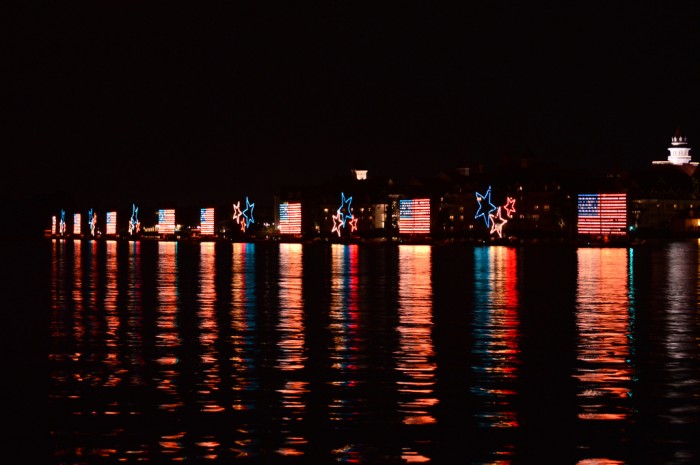 One of our favorite parades is the incredible Electrical Water Pageant that takes place along Bay Lake and the Seven Seas Lagoon. We're not sure what is more amazing: a parade taking place in a lagoon or the fact that it has been doing so in various incarnations for over 40 years! We all have our favorite floats (our personal favorite is King Neptune and the four seahorses), but the parade ends with the floats turning into American flags along with red, white, and blue stars while patriotic music plays. Now that's how you end a show!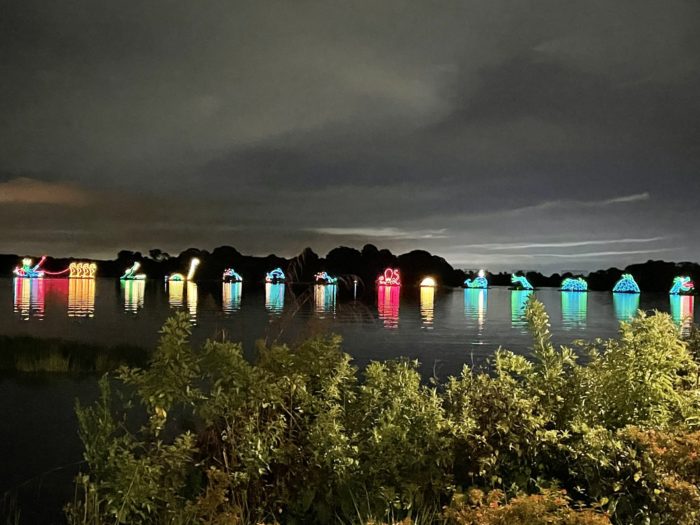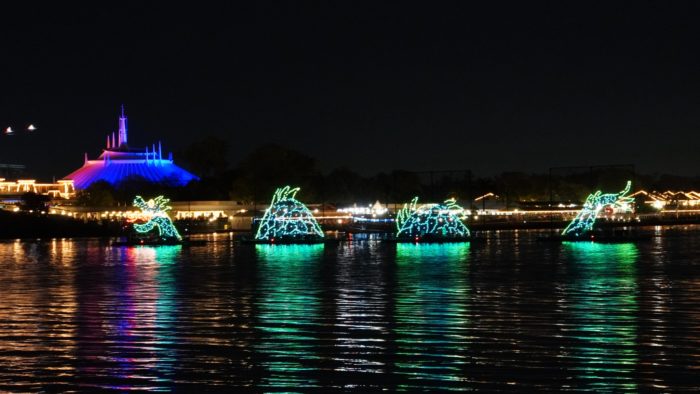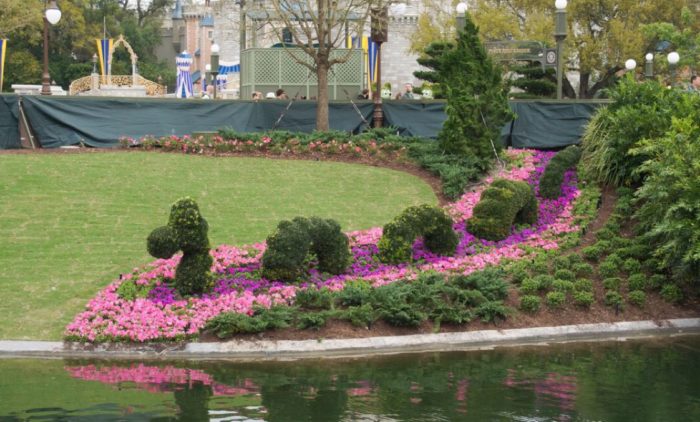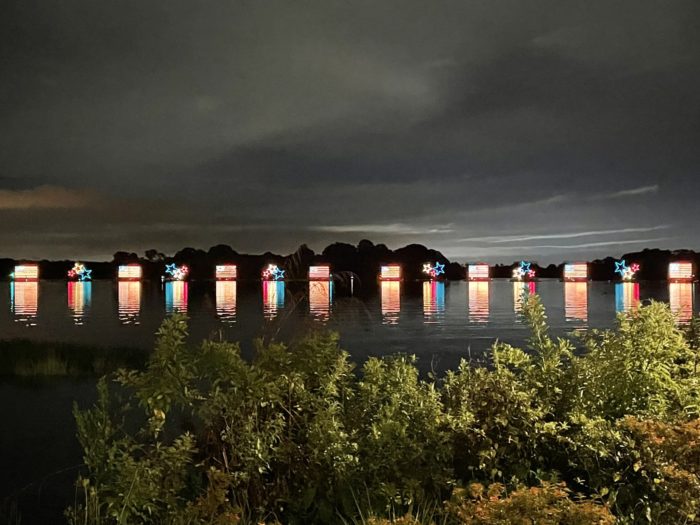 –
# 3 – The American Adventure (Epcot)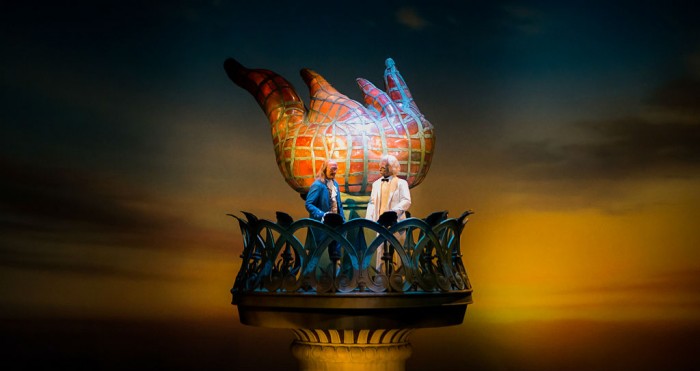 The American Adventure is a journey through American history narrated by audio-animatronic versions of Benjamin Franklin and Mark Twain, two of our country's most iconic figures. The Revolutionary War, the Civil War, and World War II are briefly touched on as over 200 years of America are condensed into about 20 minutes. Using a combination of animatronic scenes and video, the American Adventure is amazing to watch just from a technical perspective. This is Imagineering bringing its A-game, brilliantly taking advantage of limited space and challenging subject matter and presenting it in a uniquely interesting way.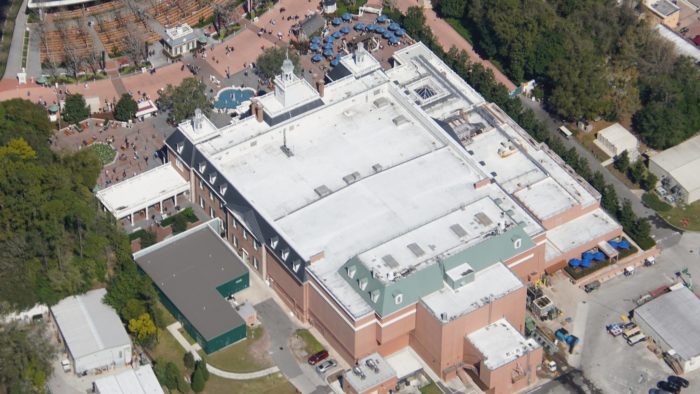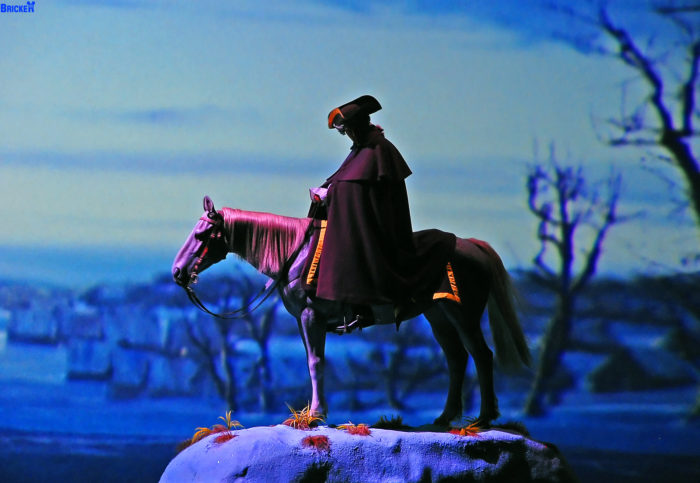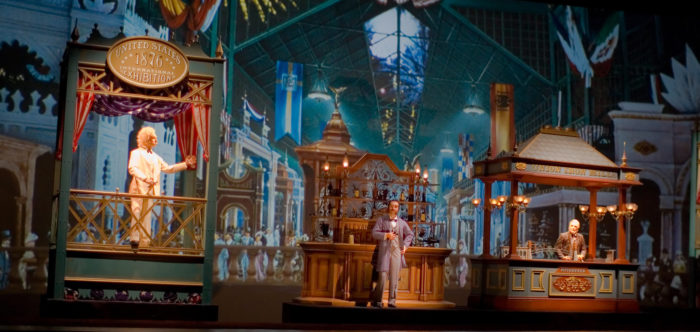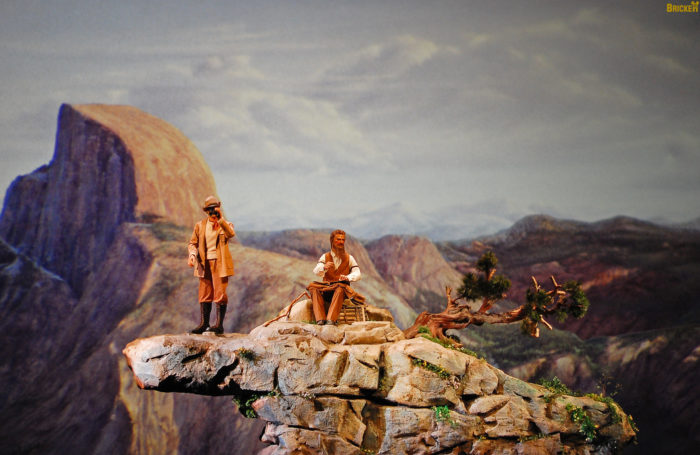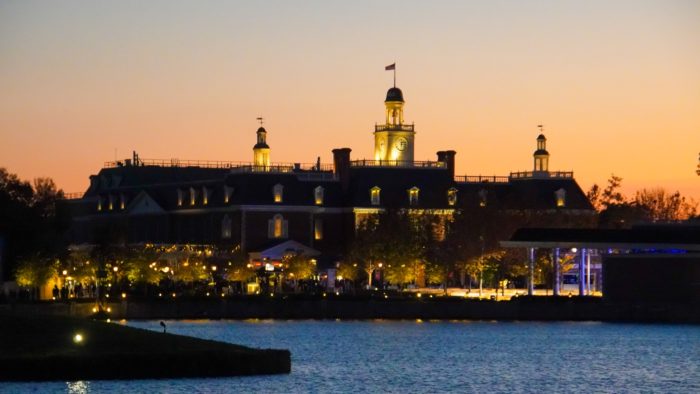 # 2 – Captain America (Islands of Adventure)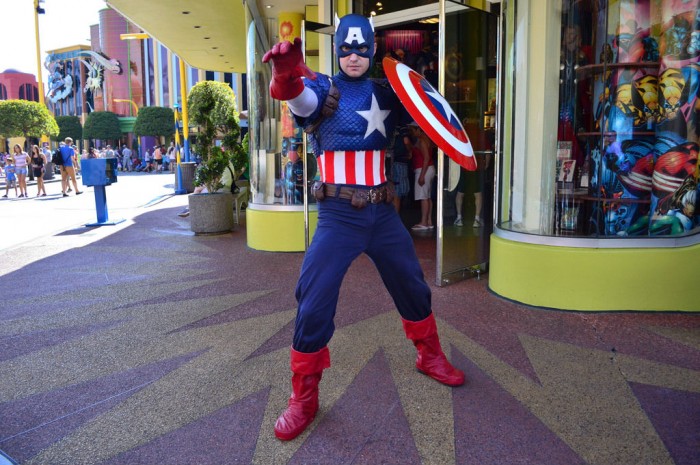 America's super soldier, Captain America meets guests daily at Marvel Superhero Island. The origin of Captain America himself is tied to World War II and – in the pages of comic books – was fighting the Nazi army in Europe months before America itself officially entered the war in December of 1941. Draped in  red, white, and blue, Cap is the living embodiment of everything many of us strive to be: courageous, loyal, selfless, and unshakably honest.
As we prepare for the premier of Black Widow next week, let's take a quick trip back to the summer of 2019 and Avengers Endgame. The audience reaction to the "portals" moment was so powerful that Marvel used it in a recent video tribute that celebrated the return of movies to the theater. The reason that moment was so meaningful to us is because of Captain America. Despite overwhelming odds, Cap stood up, tightened his armband, and prepared to be the last line of defense to stop Thanos taking over the world. Cap had no idea that help was on the way, he just knew he had to get up and fight back. In a way, Cap was all of us in the last year or so. The future was uncertain. Things seemed to be getting worse and worse with no end in sight. Even though many of us got knocked down, we got back up. While the storm hasn't completely passed, for the first time in a long time things are looking up.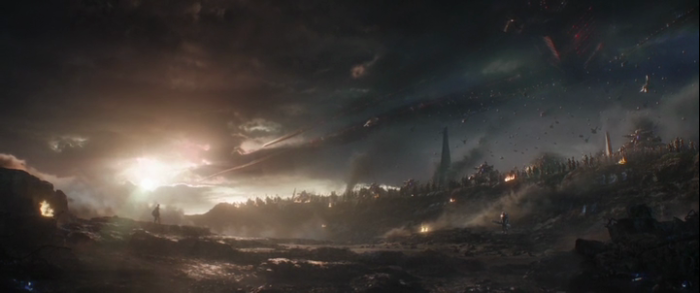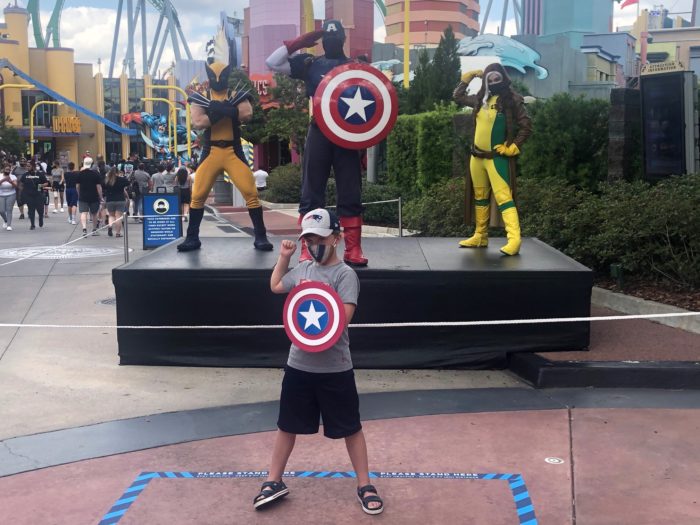 # 1 – Main Street USA 
Nothing is more American than Main Street, U.S.A., in Disney's Magic Kingdom and Disneyland. Nothing. You could take a picture of a bald eagle eating an apple pie on the top of Mt. Rushmore, and it still wouldn't evoke the Americana feelings that come when Main Street, U.S.A., reveals itself as you walk under the Walt Disney World Railroad and into the park. Main Street, U.S.A., sets the tone of your park day, as guests are transported to a different time and place, one in which you can leave your real world worries at the front gates.
A turn of the century small town American street should feel antiquated, but, all things considered, when you take the buildings (both inside and out), the period-authentic vehicles, the streetmosphere, the background music, the parades, and all the "little things" (such as the iconic Mickey balloons), Main Street, U.S.A., is a wonderfully immersive experience that all the theme park lands built afterwards have a hard time competing with. It draws us in without the lure of an E-Ticket attraction or a big movie tie-in and is a reminder of the visionary that Walt Disney was. Main Street, U.S.A., is a slice of America history that most of us today never experienced, but it feels as real as the streets we return to when we come home from vacation.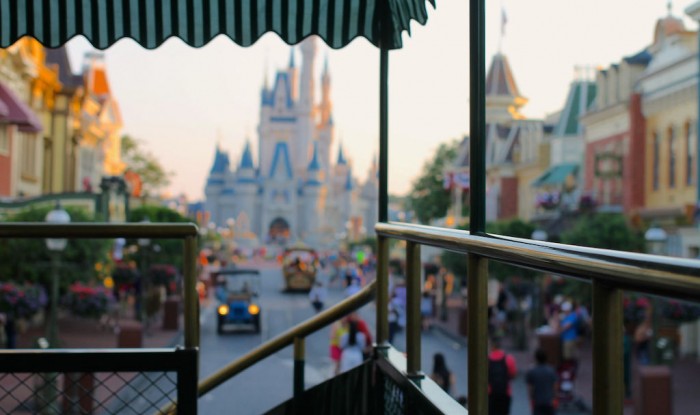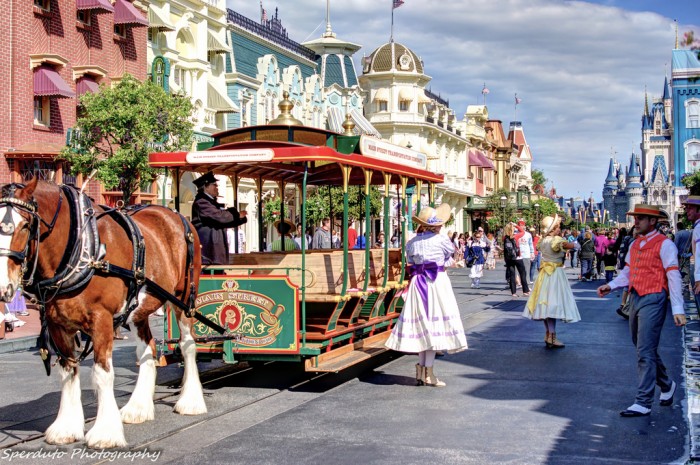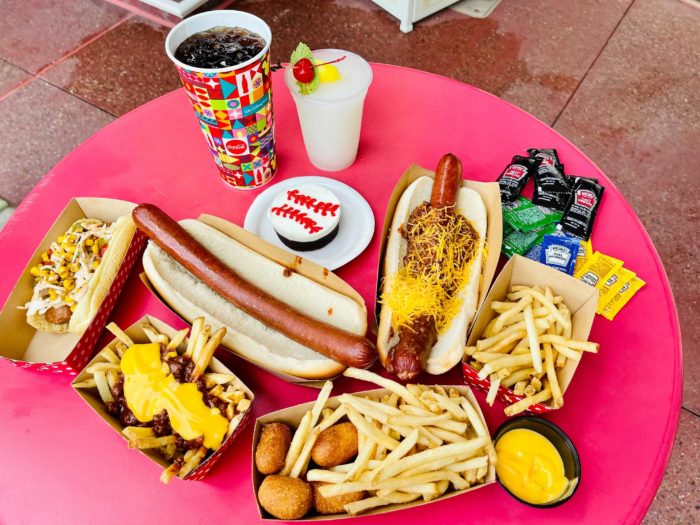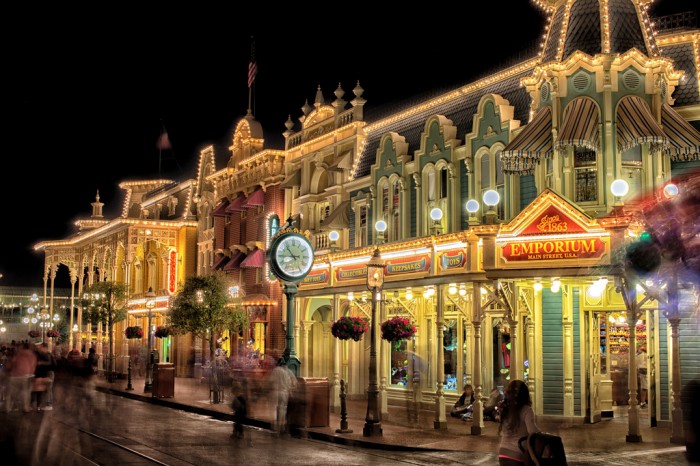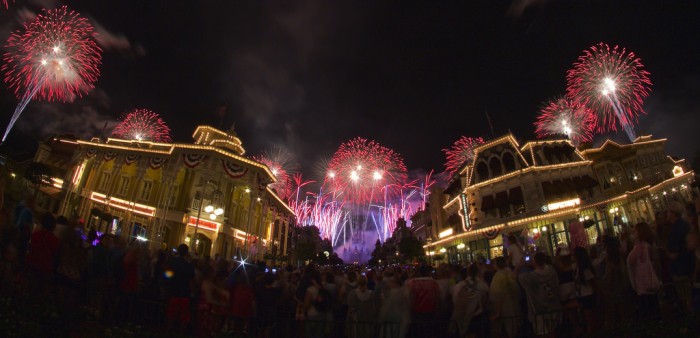 HONORABLE MENTION – Voices of Liberty
The Voices of Liberty are an a cappella group that will have your heart swelling with pride as they belt out some of the most well known songs paying tribute to our country's rich history. The playlist includes: "America the Beautiful," "This Land is Your Land," "This is My Country," "You Raise Me Up," "The Battle Hymn of the Republic," and "Yankee Doodle Dandy." Pre-coronavirus, the group could be found inside the American Adventure pavilion in Epcot's World Showcase. Currently the Voices of Liberty can be seen nearby at the American Gardens theater, which is also the usual home to their popular July 4th concert.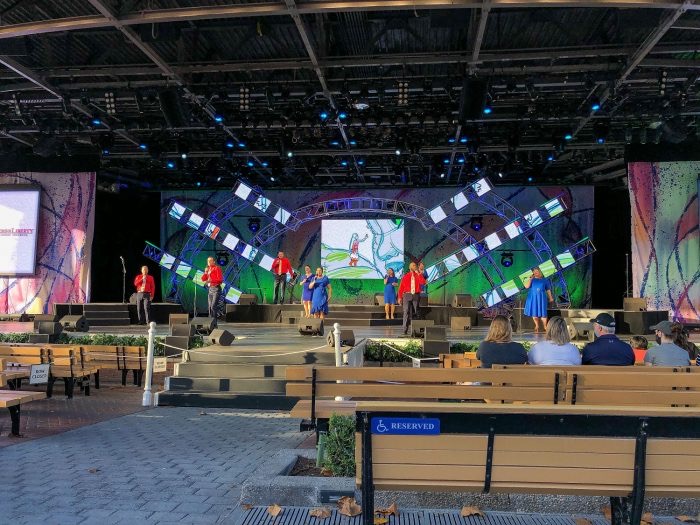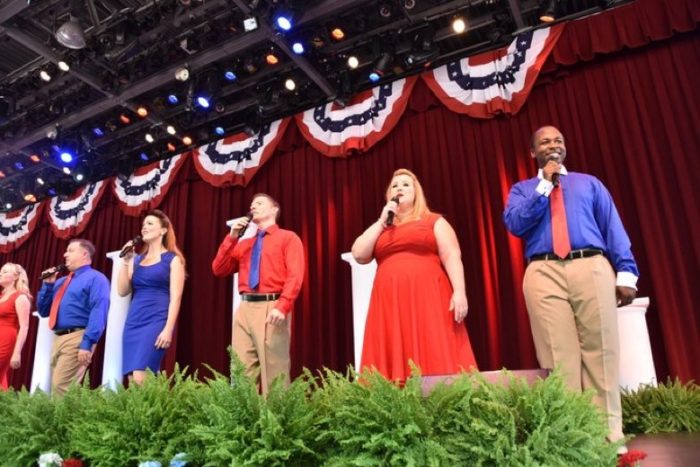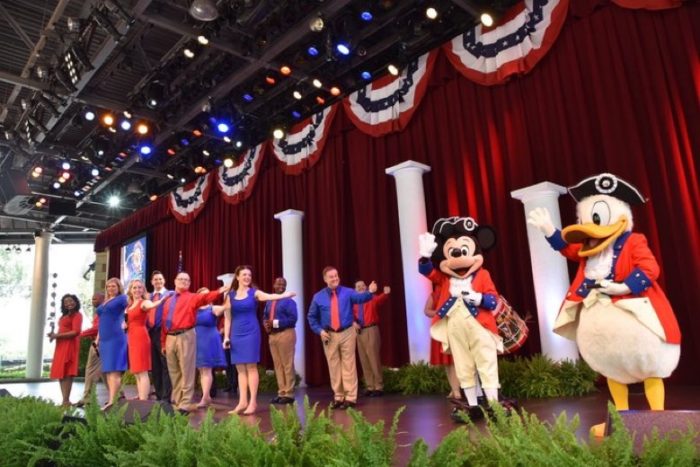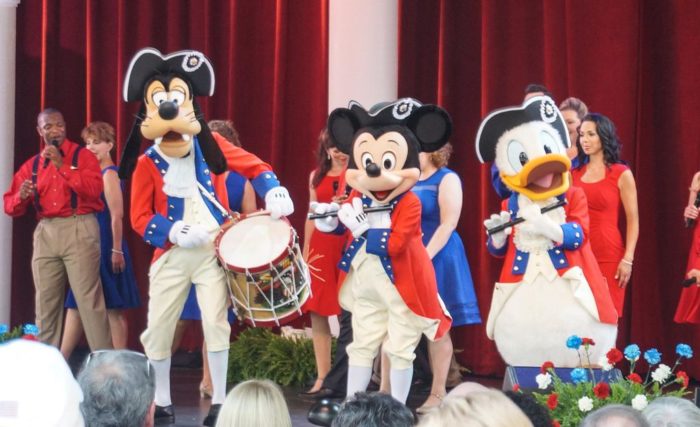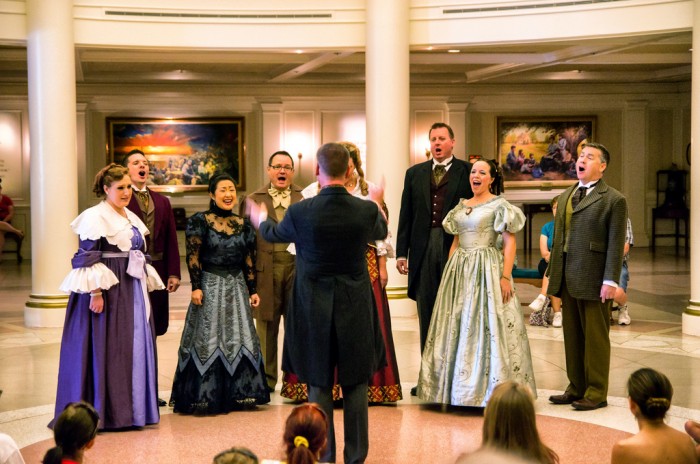 So there you have it: A SATURDAY SIX Salute to All Nations of the World (But Mostly America). See you next weekend for the latest installment of the SATURDAY SIX, where we'll look at something fun from the world of Disney and Universal. You can also follow Your Humble Author on Twitter (@derekburgan)
If you enjoyed this article, you will surely like the following:
6 Reasons We Love FRONTIERLAND in the Magic Kingdom
Are Disney's Hotels Going To The Dogs? A Review.
SATURDAY SIX Investigative Report: Disney PET PEEVES
The SATURDAY SIX Uses Disney Villains To Explain Theme Park Blogging
6 Times Our Favorite TV Shows Went To Walt Disney World
Special Thanks to The Elite Brandon Glover, the maven of merchandise Hedgehog's Corner, the bio-est of all reconstructs @bioreconstruct, Captain Cruiseline Scott Sanders of the world famous Disney Cruise Line Blog, my personal protege Hunter "Elvey" Underwood, the SAT SIX Fun Squad of Parkscope Joe and "the Dadalorian" Nick, hot shot Michael Carelli, charter member of the Universal Four @Nitro230, and Hermione Granger's tutor Megan Stump for their invaluable assistance with this article. The SAT SIX is inspired each week by goofballs Aengus Mackenzie and LitemAndHyde and you Potterheads will  enjoy Meg's other blog work over at the Central Florida Slug Club.