Same Cost, Different WDW Vacations: $4,000 Edition
Last weekend we started a series of budgeting posts where we set a budget and walked through how to design a vacation that meets your family's needs while keeping the cost the same. We began with a $2,000 budget, and quickly figured out that a family of four from the Midwest has to make some pretty big decisions about what to cut and what to include to stay within that budget. If you haven't yet read that post, give it a look – there are some great tips and tricks from readers in the comments.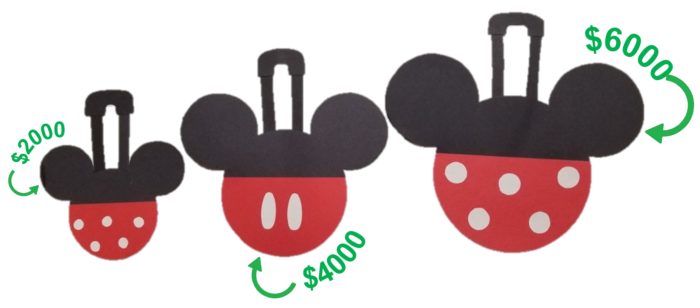 This week we're doubling our budget! We'll keep the same travel dates and scenario from the $2,000 post. But we'll look together to see what flexibility a significantly larger budget gives us, and whether we have to make similar or different trade-off decisions to craft a WDW vacation.
Explain the Math!
Same assumptions as the last post – we'll quickly revisit them here. We're planning for a family of four (two adults, two children) from the Midwest who will be arriving the Tuesday after Labor Day. We still aren't allowed to overfill our suitcase, even if we think it's really really worth it for that breakfast at Topolino's Terrace.
Our budget will still have four categories, each with different options:
Transportation: Same options as the last vacation. I can fly into Orlando or I can drive from my hometown. Once there, I can opt whether or not to rent a car (which was too expensive for the small budget, but might fit now). And I'll have to consider parking costs at my on-property resort or the theme parks, depending on where I choose to stay.
Lodging: Speaking of choosing somewhere to stay, we have LOTS of options in this category. For the $2,000 I stuck with the very cheapest value resort for my travel dates (which was All-Star Music). Now that our budget has expanded, I'm going to toss out the All-Stars and go with Pop Century as the value option. It's a little bit more expensive (about $30/night), but it also has significantly higher satisfaction scores. I'm keeping Caribbean Beach as my moderate option. Animal Kingdom Lodge is the least expensive deluxe resort for our travel dates, and it's also my personal favorite, so that's an easy choice. Similarly, for renting DVC points, the Animal Kingdom Lodge standard studio is one of the cheapest options available, so we'll go with that at $19/point as our default option. Finally, I found an off-site condo that is very close to the parks, has 3 bedrooms, 2 baths, a full kitchen, and it can be mine for $100/night (including fees and taxes) plus a one-time $175 cleaning fee.
Park Tickets: Here's where things get ouch-y again. Lots of first-time visitors are surprised at just how expensive park tickets are. With $4,000 to work with, there are more potential options. But if we go all the way up to a 4-day ticket (no park hopping), that eats up almost half of our budget. More park days also require more lodging costs, so we'll see how that balances out. So for now we'll be able to choose from 1-to-4-day tickets visiting a single park per day, or up to 3 days of a park hopper.
FOOD: Yes, this is still the most important. Argue with me if you must. Thankfully, food costs are one of the most customizable parts of a WDW vacation. Even without a kitchen, I could order a grocery delivery and feed my family for the duration of a trip. It's not my first choice, but it's a choice. On the other end of the spectrum, I could eat at character meals for every meal. We'd end up having to repeat them, and it would take a lot of our time. But it's also a choice. Realistically, it will end up being a blend. So for the food wedges, $ represents grocery-delivery-priced meals, $$ represents counter-service-priced meals, and $$$ represents table-service-priced meals. A one-day wedge stands in for 3 of that type of meal, a two-day wedge stands in for 6 of that type of meal, etc. And we'll need enough meals to cover travel days and while we're on-site.
Option 1: Hit All 4 Parks
The first vacation option I want to try out is hitting all 4 parks without using a park hopper. I want a full day in each. Let's see how that fits when working with a $4,000 budget.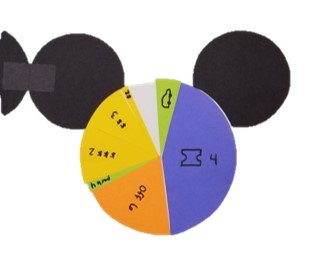 Tickets: This is the anchor point of my plan – I want to be able to afford a 4-day ticket for each member of my family, and that takes up almost half of my $4,000 budget.
Transportation: Maximizing park time means that I need to save money in other areas. One of those areas is driving instead of flying. So, long drive with toddlers it is!
Lodging: With 4 park days (and two 14 hour drives), we'll need at least 5 nights of lodging. And while offsite accommodation was relatively expensive for short stays thanks to the cleaning fee, it gets more and more reasonable with a longer stay because the nightly cost is so much lower than any onsite option. So with a $4,000 budget we can actually afford 6 nights in an offsite condo. So we'll have 4 park days and a recovery and/or Disney Springs day too. But an offsite condo also means we'll have to pay for parking at each of the parks. At $25/day, that adds $100 to our transportation costs.
FOOD: 6 nights means we need 7 days of food. For a family of four, that's a lot of food. Thankfully, there's a kitchen in the condo, which means we can do a good number of grocery-priced meals. So our 7 days will have 6 grocery-priced meals, 9 counter-service meals, and even 6 splurges on table-service meals. Bonus – I have some white space left! So we can snack or get souvenirs.
Option 2: Rental Car at Animal Kingdom Lodge
Option 2 allows my family to stay at our favorite resort. But bus rides from Animal Kingdom Lodge can get a little lengthy, so we prefer to have a rental car. Especially during the pandemic era, not relying on shared transportation makes us more comfortable. But can we really afford a rental car and our favorite resort?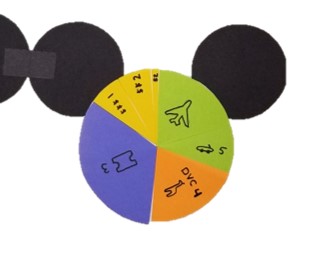 Transportation: We're emphasizing traveling in a way that makes us comfortable for our vacation, so a significant portion of our budget will be going to transportation. With flights and a rental car at $80/day, almost 30% of our budget will go toward transportation.
Lodging: The cheapest way to stay at Animal Kingdom Lodge is to rent DVC points. At $19/point and a standard studio room, we can stay for 4 nights.
Park Tickets: With 4 nights in my favorite resort, we have time for 3 park days. Staying DVC, though, means a park hopper wouldn't really leave me any money to feed my family, so we'll stick with a single park per day and have some survivor-style tournament to decide which park is the weakest link.
FOOD: 4 nights of lodging means that we need 5 days of meals. With our remaining budget, we've got enough room for 3 table-service meals, 6 quick-service meals, and 6 grocery-priced meals in our room or on the road.
Option 3: On-Property, But Cheap Lodging
My family typically has two vacation styles. Either we're spending a significant amount of time at the resort and will dedicate most of our spending on upgraded lodging, or we're emphasizing park time and then we want to spend as little as possible. But staying offsite can sometimes be a hassle, so this option keeps us onsite but lets us fly down and rely on Disney transportation.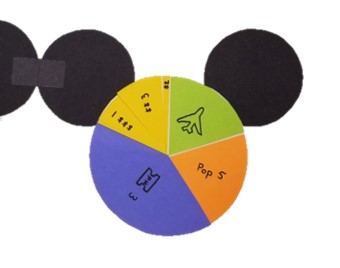 Transportation: We're avoiding the long drive and rental car stuff here and just flying roundtrip to Orlando and relying on Disney transportation while in Florida.
Park Tickets: 4-day single-park tickets end up requiring 6 nights of lodging for my family because we need a rest day for the kids. That's not really feasible when staying onsite and flying, so we'll go with the next-best (oops, I mean next-most-expensive) thing and spring for 3-day park-hoppers.
Lodging: Park hopping typically means really long days as we maximize opening hours, and that also means I need to build in a rest day sometime in this trip. So for 3 park days and a rest day, I'll need 5 nights of lodging. If I'm determined to stay on-property, I can afford 5 nights at Pop Century. That lets us take advantage of the Skyliner, and we can either hit up Disney Springs or stay at the pool on our rest day.
FOOD: 5 nights of lodging means 6 days of meals. With our remaining budget, I can afford 3 table-service meals, 9 quick-service meals, and 6 grocery-priced meals.
Option 4: Eat ALL of the Things
With my heavy emphasis on good food, does it strike you as weird that food has mostly been filler in every scenario so far? Let's fix that, and plan a trip all around the food. And as a bonus, after I present the details, I'll walk you through how you could do the math for a trip like this. You know, in case you don't have a million little wedges lying around to physically fill a suitcase. (I can't tell you how many little paper wedges have been pilfered by sneaky toddlers or curious cats around this house – it's probably a lot).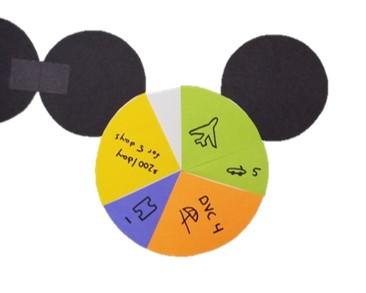 Transportation: I get hangry if I have to drive a long time, so for a food-centric trip, we're definitely flying. We'll also need to be able to easily get from resort to resort to eat at all of the best places. And Disney transportation is notoriously bad at letting you do that. So we'll need a rental car.
Park Tickets: I'll be honest, if I'm going to WDW for the food, I'm not particularly drawn to Animal Kingdom, Hollywood Studios, or Magic Kingdom. Sure, there are decent options at each. But I tend to gravitate the stand-out counter-service options at those parks. But I know I'll want to be going to EPCOT, so I'll need one-day single-park tickets for my family to be able to eat at a couple of our favorites around the World Showcase. The rest of the days we'll enjoy our resort and hop to other places to eat.
FOOD: My ideal Disney eating day is a large breakfast or brunch (looking at you, Boma and Topolino's Terrace), some potential snacking in the middle of the day to "fill in the corners", and a big dinner to wrap up the day. So my normal 3-meals-a-day wedges aren't a great fit here. Instead, I'm going to assume each day of this trip gets 2 table service meals and a $25 snack budget. For every expensive Boma and Topolino, there's a more reasonable Beaches & Cream or Sebastian's Bistro, so we'll average it out a $200/day for food. Keep in mind, I have two small kids that can usually split a meal and my family typically doesn't spend money on alcohol on vacations. If either of those things isn't true for your family, $200/day will get spent very quickly. In the end, for a 4-night/5-day trip, I'll have 10 table service meals, and $125 for snacks in between.
Lodging: If we have a 4-night trip and only one day in the parks, we'll need to stay somewhere that is enjoyable all on its own. Since we've already got an Animal Kingdom Lodge scenario, and the only park we're visiting on this trip is EPCOT, I'll price out a point rental for a studio at Beach Club Villas instead. That way we can enjoy Stormalong Bay, have quick access to EPCOT and/or the Skyliner, as well as any food options along the Boardwalk.
So how did I figure out that I could afford four nights and 5 days of meals to maximize my food budget? It required a little algebra. First, I took my $4000 budget and subtracted the cost of flights and a 1-day park ticket for each member of my family. That left me with $2,754 to spend. With that $2,754, I needed to be able to afford X nights of lodging, X+1 car rental days, and X+1 days of food. Each night of lodging would cost $270.75 (averaging in weekends and weeknights). Each car rental day would be $80, and each day's food budget would be $200. So I had to solve this equation: 270.75X + 80(X+1) + 200(X+1) = $2,754. Once we divide all of that out, we get X = 4.45. That means I can afford … 4 and a half nights. Since a half-night isn't a thing, I round down to 4 nights so that I don't overfill my budget suitcase.
What Does This Mean For You?
A $4,000 budget, unsurprisingly, gives much more flexibility for number of park days, lodging options, ability to rent a car, or eat whatever you want.
Even at the medium budget size (which is still a lot of money), you're going to have to make trade-offs, whether that's staying at a lower-tier resort or spending less time in the parks, or packing your own lunch every day.
It's important to know the limits of your family. I could've stuffed in some more things to my budgets, but I know for a fact that my kids can't do 4 park days in a row. I have to build in an extra day, or by day 4 we'll all be cranky messes.
It's also important to know and prioritize what's important to you. If your family won't be happy unless you've seen every park, budget around that. If you absolutely have to stay at the Polynesian, make that your first priority and work everything else around it.
Which of these four options would your party choose for a $4,000 budget? Or would you do something totally different? Any requests for what to prioritize with $6,000? Let us know in the comments!