Same Cost, Different WDW Vacations: $2,000 Edition
Disney vacations are downright expensive, even if you know all sorts of tips and tricks to cut costs. But Disney vacations are also really customizable, and you can have very different kinds of vacations all for the same budget. All the way back in 2015, Len wrote about what you could get at Disney for various price points. Even back then, people were surprised at how much a Disney vacation cost. And as we all know, prices don't stay stagnant, especially at Walt Disney World. So I thought it was about time to revisit this exercise and explore together ways to customize your WDW vacation while sticking to a budget.
This post will kick off a series of three articles, each with a different budget. Today's budget is the tightest. And since I'll be using my family as an example, and we're a family of four that lives in the Midwest, the lowest budget is still going to be pretty high compared to that 2015 – $2,000 for our WDW vacation. I'm including transportation, so anything less than that $2,000 price point is almost not worth considering. Next week's articles will explore some options at $4,000 and $6,000.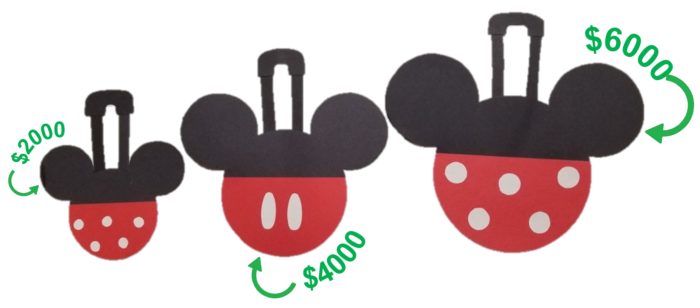 I'm a visual learner, and to me, making and sticking to a budget is like filling a suitcase. Only so much is going to fit in. Smaller budget? Smaller suitcase. Huge budget? Pack all the shoes you want to pack! Using a good travel agent (like the ones here at TouringPlans) means they find you good deals and stuff your things into packing cubes so you can fit more in your suitcase. Did I take that metaphor too far? Maybe. But let's see if we can figure out some good ways to fill our smallest suitcase and have an enjoyable WDW vacation.
Explain the Math!
Some assumptions have to go into our budgeting model to be able to pull accurate numbers. So for this trip, we'll have a family of four. Two adults, two children (they fall within the age range that Disney defines as kids, 3-9). We have to travel to Orlando from the Midwest. Total cost of the trip needs to fit in the $2000 budget. We'll travel down and arrive on the Tuesday after Labor Day – that's one of the cheapest times of the year to visit WDW, so we'll get the most for our budget that way.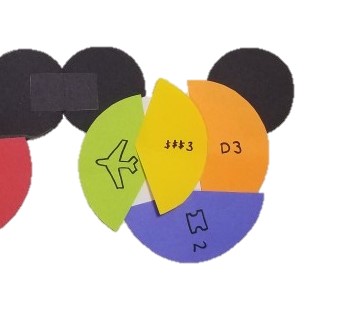 Different decisions will mean that we have to spend different amounts of our budget. We can represent this with the amount of space in our suitcase! And overspending would be like we overfilled our suitcase. Not allowed.
Our budget will have four categories, with different options within those categories:
Option 1: Maximize Park Time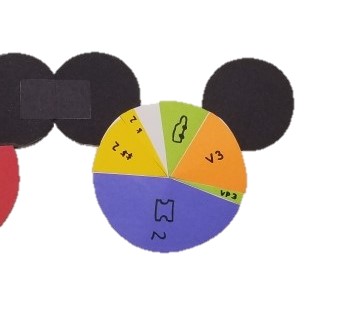 This first vacation option that fits within a $2,000 works to maximize time in the parks. It's the only option that allows for 2 full days in the parks.
Tickets: This is the anchor of this plan – I want to be able to afford two days in the parks, which takes almost half of my budget. Ouch.
Transportation: Since flights are also expensive, that means I don't get to fly to Orlando. So we'll be making the really long (but cheaper) drive. Driving a car also means I'm going to have to pay for parking if I'm staying on-property, so that gets its own wedge too.
Lodging: 2 park days means I need at least 3 nights of lodging to take full advantage of those expensive tickets. The only lodging that fits in my budget for 3 nights is the value resort option.
FOOD: 3 nights means 4 days of food. If I split that into 6 quick service meals and 6 grocery-sourced meals, I fall within my budget. In fact, I have a little white space! Room to get the kids a souvenir or two, or maybe splurge for one table-service meal.
Option 2: No Park Time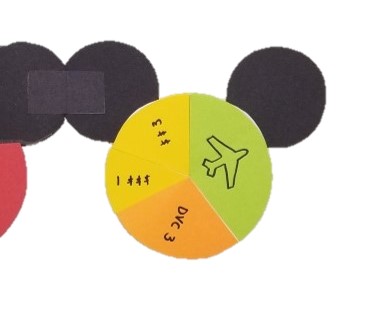 This option is the exact opposite of the first, and goes to show how two vacations can be really really different even if they cost the same amount.
Tickets: none! This vacation is all about enjoying the WDW bubble without paying expensive ticket prices to get into the parks.
Transportation: Since I'm not paying for park tickets, I can afford to fly down instead of making the miserably long (but cheap) drive with two small children. I will pay that amount to save my sanity if at all possible.
Lodging: If I'm not going to the parks, I want to stay somewhere really nice and relaxing. I can't afford 3 nights in a deluxe resort if I pay out of pocket, but I can easily afford 3 nights of rented points. Done deal.
FOOD: I have enough budget left to eat pretty well while I'm at WDW. 3 nights of lodging means I need 4 days of meals. I can afford 3 table service meals and 9 quick-service meals. That leaves zero room for souvenir or other bonus expenses.
Option 3: Quick Trip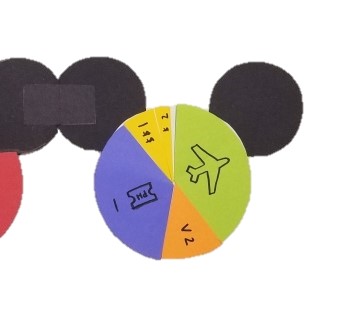 Maybe we only have the time for a really quick getaway, but we want to make the most of our time. That means no long drives and only one day in the parks. What kind of vacation can we build around that?
Transportation: A quick trip means no 14-hour drive down to Orlando. So we've got to dedicate a big portion of the budget to a (hopefully) quick flight.
Tickets: Go big or go home. With flights there's no budget for two-day park tickets. But we could park-hop and still hit two of our favorite parks and totally wear our kids out all in one day.
Lodging: With flights and a park hopper taking most of our budget, and a need to stay for 2 nights to make the most of one park day, a value resort is all that fits in the budget.
FOOD: We have to dedicate a small amount of money to food in order to make a park hopper day happen, and 2 nights of lodging means 3 days of food. We don't have to go full bargain basement though. There's enough wiggle room for 3 quick-service meals and the rest filled out with groceries.
Option 4: Quick Trip, But Please Not A Value Resort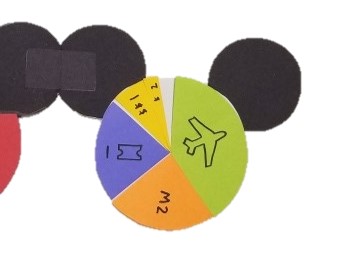 I don't know about you all, but for our family having two small kids and two adults in one of the value resort rooms is just no fun. So what can we make work with a quick trip that has one park day, but not a value resort?
Transportation: Like option 3, a quick trip means no time for driving. Flights it is! 4 round-trips to Orlando, please.
Tickets: If I don't want to stay in a value resort, something has to give. In this case, that's my park-hopping ability. Removing that from my 1-day tickets saves me over 10% of my budget.
Lodging: Stepping up from value prices, I could stay at a moderate resort for two nights and still be within my budget.
FOOD: Removing park-hopper and upgrading to a moderate resort almost balances out price-wise, so my food situation is staying the same from option 3. 3 quick-service meals, and the rest filled out with groceries. And that leaves some elusive white space again! Room for souvenirs, snacks, or maybe a haircut for my 3-year-old that desperately needs one (you know, in my ideal world where the Barber Shop is reopened).
What Does This Mean For You?
Budgeting is all about trade-offs. Some things will take up more of your budget and some will take up less. It's up to you to build the best blend that you can.
At the smallest budget levels, those trade-offs are going to be harder to make. It's definitely possible to do Disney with 4 people for $2000, but you're not going to get to do everything. Decide which parts of the trip are most important to you.
If you were picking from the 4 options above, which would you choose? Do you tend to emphasize the importance of one of the aspects of your vacation (like FOOD) compared to others? Let us know in the comments!