SATURDAY SIX Christmas Present: How PANDORA – THE WORLD OF AVATAR Celebrates The Holidays
This week's SATURDAY SIX takes a look at Christmas in Pandora – The World of Avatar! When Avatar: The Way of Water made its worldwide debut earlier this month, we released our very own DEFINITE GUIDE TO PANDORA – THE WORLD OF AVATAR. In that article we looked under every nook and cranny of Disney's most elaborately themed land to give you a comprehensive look at the attractions, the food & drink component, the merchandise, and all the amazing hidden details, but there is one thing that we didn't cover… the small seasonal overlay that Pandora gets during the Christmas season. All of these added details can be seen in the area around the walk-up quick service bar Pongu Pongu.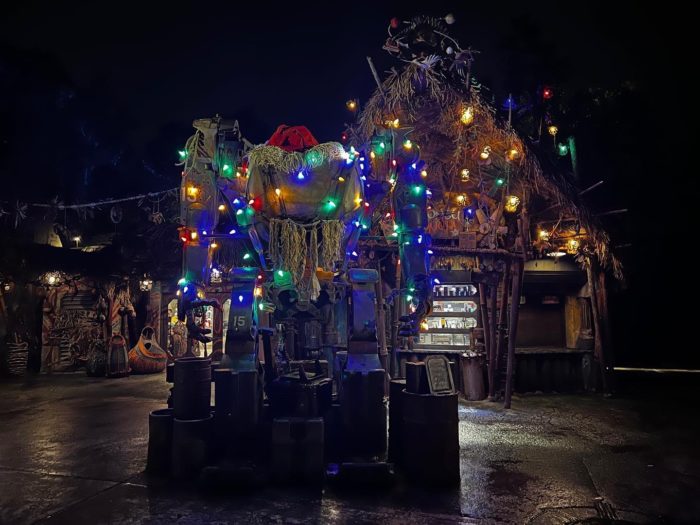 This is one Santa who isn't going out the back door." – Santa Clause, The Night The Reindeer Died (from the movie Scrooged)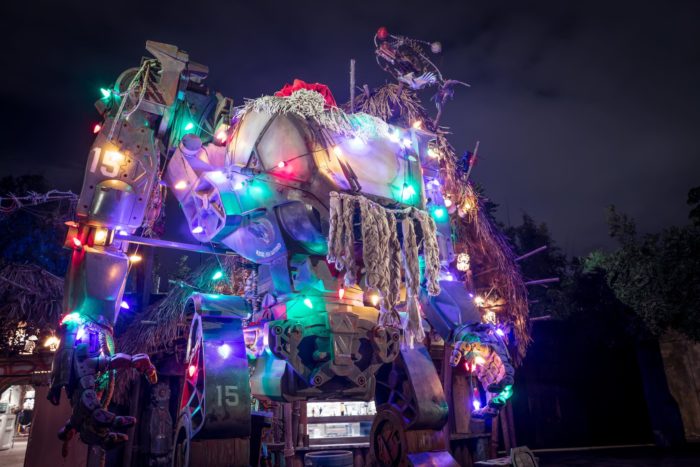 Have to say, I would buy this Na'vi nutcracker if it was available to purchase inside Windtraders.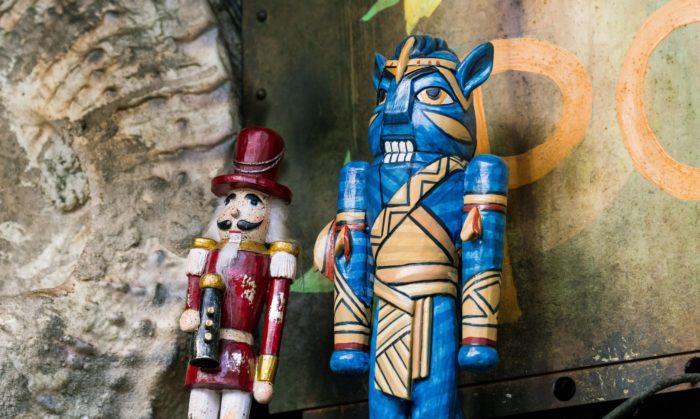 There are several creatures from Pandora that are represented in ornament form and are hung around Pongu Pongu.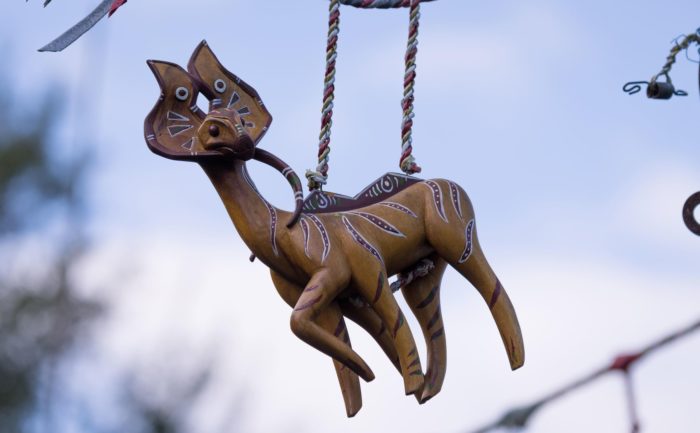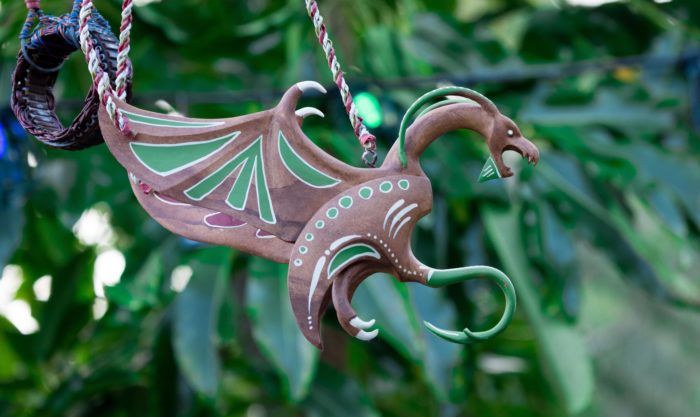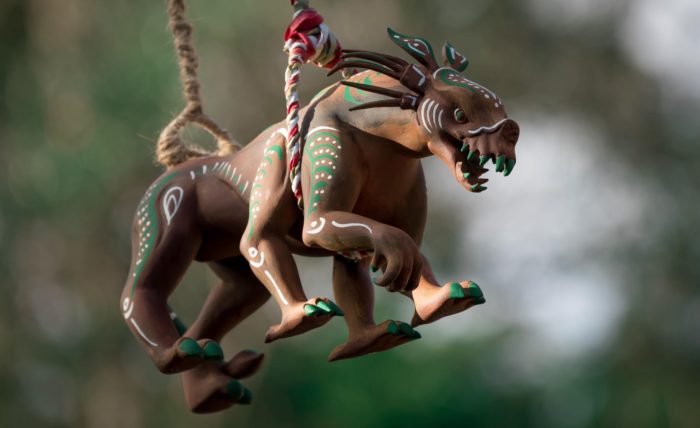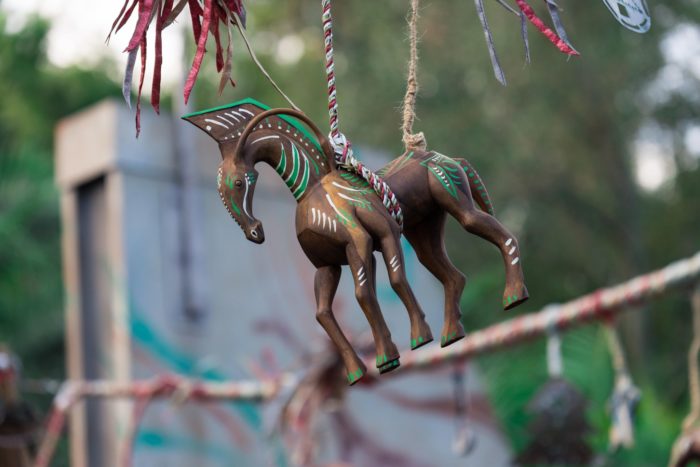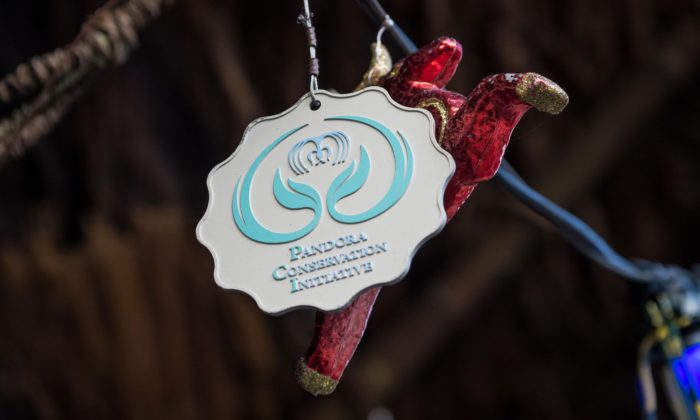 Perhaps my favorite decoration in all of Pandora is this mini-diorama of sorts featuring Banshees pulling Santa's sleigh. Just incredible.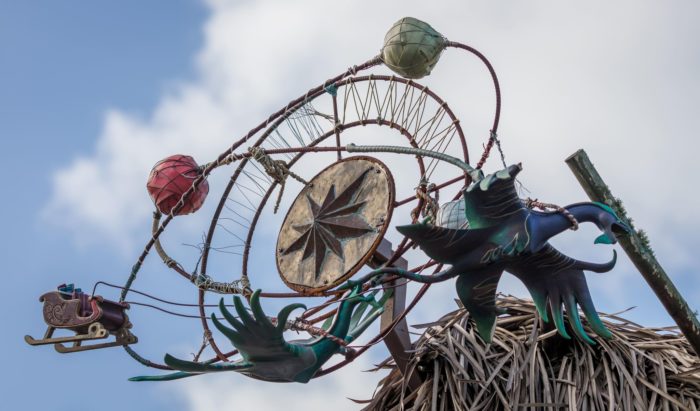 So there you have it: Christmas in Pandora – The World of Avatar! See you next weekend for the latest installment of the SATURDAY SIX, where we'll look at something fun from the world of Disney and Universal. If you enjoyed yourself, be sure to check out the THEME PARK ENJOYMENT INDEX, giving a monthly recap of all the theme park news you need to know (and a lot more you don't need to know, but we're gonna tell you anyway). You can also follow Your Humble Author on Twitter (@derekburgan).
If you enjoyed this article, you will surely like the following: 
Six Disney References in James Cameron's AVATAR
SATURDAY SIX Presents: The Disney Merchandise Hall of Shame
SATURDAY SIX Presents: The Disney Signage Hall of Shame
SATURDAY SIX Presents: The Disney Food Hall of Shame
SATURDAY SIX: Tribute to Josh easyWDW
Special Thanks to The Elite Brandon Glover, Digital Maestro Scott Walker, the bio-est of all reconstructs @bioreconstruct, Captain Cruiseline Scott Sanders of the world famous Disney Cruise Line Blog, my personal protege Hunter "Elvey" Underwood, artist @SonderQuest, the mighty maven of merchandise Hedgehog's Corner, the SAT SIX Fun Squad of Parkscope Joe and "the Dadalorian" Nick, hot shot Michael Carelli, charter member of the Universal Four @Nitro230, the permit princess Alicia Stella, master cartographer Tommy Hawkins, and Hermione Granger's tutor Megan Stump for their invaluable assistance with this article. Absolutely no help was added by SeaWorld Influencer @SuperWeenieHtJr. The SAT SIX is inspired each week by goofballs Aengus Mackenzie and LitemAndHyde and you Potterheads will  enjoy Meg's other blog work over at the Central Florida Slug Club.