SATURDAY SIX PRESENTS: Disney's LONGEST Running Nighttime SPECTACULARS!
Here at the Saturday Six Fun Squad, our elite scientists and data statisticians are discovering new ways Derek can talk about obscure wrestlers or write about pressed pennies. We act as a launch board for Derek's ideas, from year-end drawings to David and Derek. That is normally what we do week in and week out… unless Derek is away. Once the boss is gone, we get to play.
Working with our mole, Operation N.H. commenced this week and Derek will be unable to post about themed straws for two weeks. In his place is me, Joseph Matt, Saturday Six Fun Squad co-Chief Idea Officer, and Touring Plans blog writer. This week we will spin up our supercomputer, B.A.C.I.N.I., to fix the six other things to put in a list. After days of computations and liters of Coke Zero, B.A.C.I.N.I. scratched out on perforated paper: NIGHTTIME SHOWS.
We love Disney nighttime spectaculars, but really who doesn't? The combination of Disney narrative storytelling, over-the-top special effects, and it all being set in amazing locations make them the gold standard in entertainment work. From the opening day fireworks at Disneyland all the way to state-of-the-art spectaculars, Disney has made a TON of nighttime shows. So many that we asked ourselves: what is/was the longest running nighttime show? We created some rules: no international parks (sorry, it was hard enough to find dates for some domestic park shows), do the best we can counting days, and only count nighttime shows and parades. The complete data set is online for your perusing.
We then scooped up the piles of data and shoved it into B.A.C.I.N.I. Here are the six longest-running Disney nighttime spectaculars.
6 – SpectroMagic (Magic Kingdom) – 6139 Days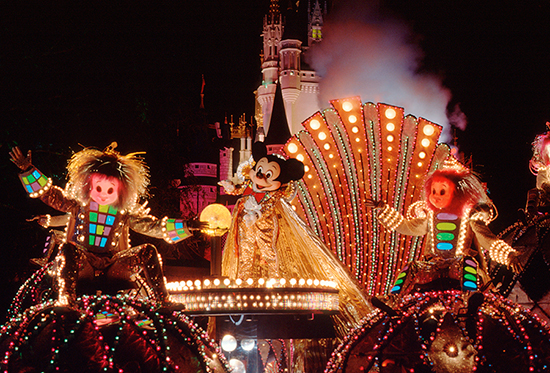 It's April 1991. Gloria Estefan's "Coming Out of the Dark" is top of the charts. Out For Justice was a hit in theaters(?) and the minimum wage went up to a whopping $4 an hour! This was when SpectroMagic debuted.
One of the anchor attractions of the 20th Anniversary celebration, SpectroMagic was Magic Kingdom's second nighttime parade. Imagineering attempted to create a plot and weave a narrative through the parade, just as they were soon doing in Tomorrowland. Mickey, along with several "SpectroMen" create "SpectroMagic", a sort of portmanteau of spectrum and magic and not federally legal to possess in quantities larger than 1/2 oz. Dark magic is what the parade "runs" on, sort to say (like Derek and Coke Zer). What follows is very familiar to all us superfans: insanely catchy music, bright parade floats, glowing lights, and dozens of Disney characters.
Spectro was the first all-new nighttime parade Disney designed since THE original in the 70s, which means they had loads of new toys to play with. Floats and costumes were outfitted with fiber optic lighting to provide pinpoint light effects without the need for large, fragile bulbs. Each performance used dozens of gallons of liquid nitrogen for fog effects that helped accentuate the new lasers. It was a whole trip.
The elephant in the room thought was the Main Street Electrical Parade. Spectro was constantly compared to the former parade, one that had nostalgia and nearly 20 years of tweaks behind it too. Guests said Spectro lacked the charm of MSEP, the characters were too new, characters too old, the music was too catchy, and the music wasn't catchy enough. So not even a decade later the Main Street Electrical Parade returned for the Millennium Celebration and another engagement from 2010 to 2016.
During that second MSEP return, Disney improperly stored the floats. All the Florida heat, humidity, and condensation took its toll on the floats and in 2014 Disney confirmed the parade was retired (aka Derek's big garbage pile in the sky). Since its undignified death, Spectro has grown quite the fan following. Many of the children who saw the parade grew up fans and even newer fans get into the parade through its catchy soundtrack.
SpectroMagic is missed and I desperately wish Disney brings back nighttime parades to the Magic Kingdom.
5 – Illuminations: Reflections of Earth – 7304 Days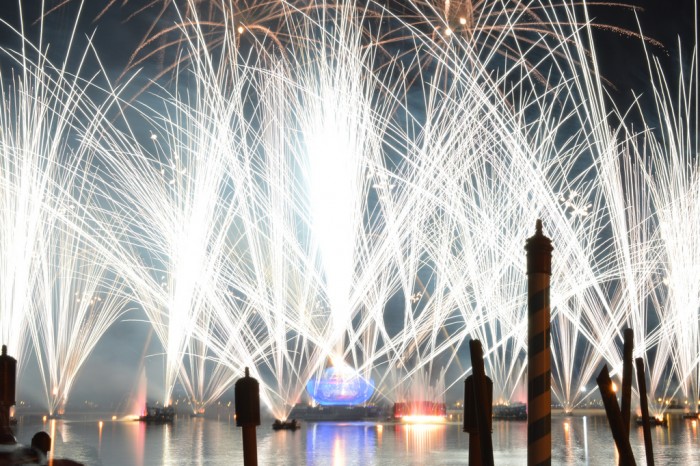 Ooooof, this one still hurts.
Illuminations name was used for Epcot's nighttime spectaculars from 1988 all the way to 2019 when it closed for Epcot Forever. The shows were comprised of four fountain barges, several fireworks barges, and a large central globe surface. After the original Illuminations was Illuminations 25, a modified version opened in 1998 at Illuminations '98. By the time 1999 rolled along the show was ready for a refresh.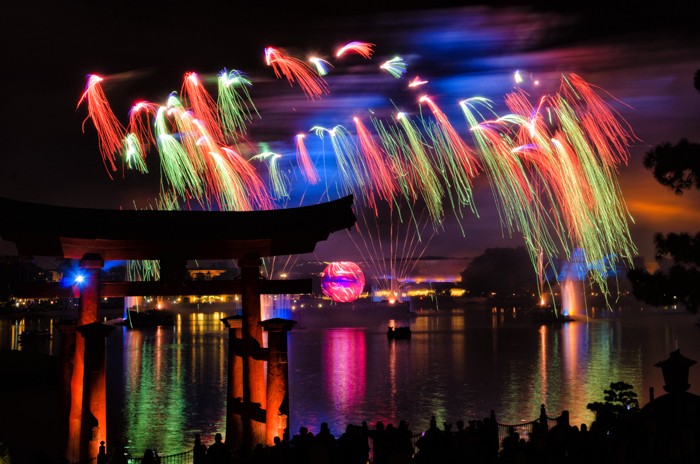 Reflections of Earth debuted during the Millennium Celebration along with Test Track, Tapestry of Nations, and Journey Into Your Imagination. The revised show added several show elements and a new story to Illuminations. 19 torches were constructed along with waterfront fireworks launches, a barge that spews fire, and a new center globe with LED screens in the shape of the continents. The new story focused on a loose retelling of Earth, from a fireball during the big bang to all nations celebrating the new millennium together. Not happy enough to provide a retelling of the history of the universe, Disney designed the center globe to peel open like a flower to unveil the 20th torch to welcome the new millennium (and tons of fireworks).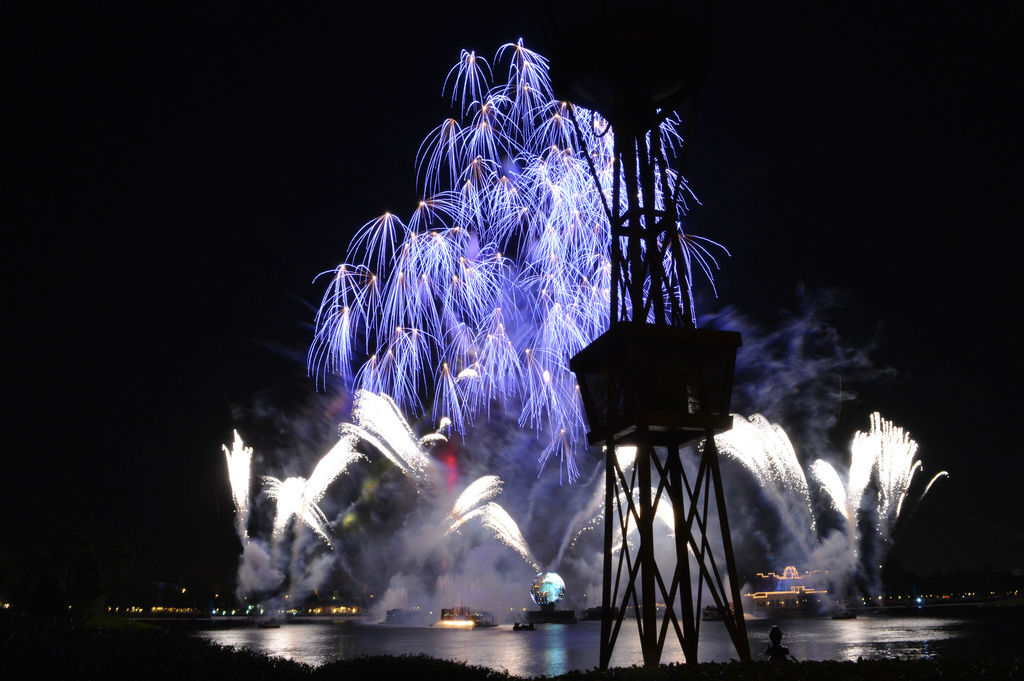 What is there to say about Reflections of Earth that already hasn't? The show ran for nearly 20 years! Countless families have spent a generation watching this show together. Dessert parties were even invented for this show! To this day the music STILL plays at customs when entering the United States. Regular guests can define Epcot by "the golf ball", "drinking around the world", "Soaring", and Illuminations.
What else is there to say about the show? It's iconic in its music and visuals, the globe received ooooohs and aaaaaaahs right to closing day. So what happened? Well, progress my dear. The show was old and not pulling the guest satisfaction numbers it needed. WDI and Bob Chapek flagged Epcot for redevelopment in the mid-2010s including a new nighttime show. Plans would ebb and flow but eventually, we received Harmonious, the current nighttime show.
Good night sweet prince, I miss you.
4 – Fantasmic! (Disneyland) – 10238 Days
New Orleans Square is a wonderfully quiet, relaxing area of Disneyland during the day. Here you will find the popular Pirates of the Caribbean and Haunted Mansion, a one-two punch of Disney greats. Feeling peckish? Stop by Blue Bayou where guests can pick up a non-alcoholic mint julep and munch on some pomme frites, all while listening to a roaming jazz band play. But at night the quiet waterfront becomes inundated with guests waiting for the biggest show on the Rivers of America – Fantasmic!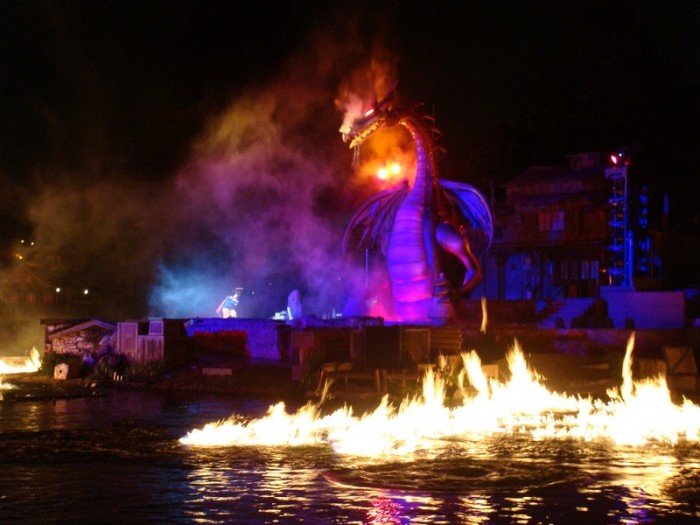 Opening in 1992, Fantasmic transforms the Rivers of America and Tom Sawyer Island into a massive stage for the biggest showdown between good and evil. You know the story by now, Mickey has a dream involving dozens of Disney properties (I think this is what Disney management thinks fans are like) that turns into a nightmare. No, he's not scared away by park reservations and Genie+, he's visited by classic villains like Ursula, the Wicked Witch, Maleficent, and many more. Just as things are about to go sideways Mickey enters the lucid dream stage and immediately goes super Saiyan on Dragon Maleficent.
Mickey then celebrates by bringing the Mark Twain Riverboat out full of his friends and other characters that the DiscoveryWarner president would call "part of the same genredome". Mickey teleports all over the place, including conducting fireworks and fountains from above, before ending his dream.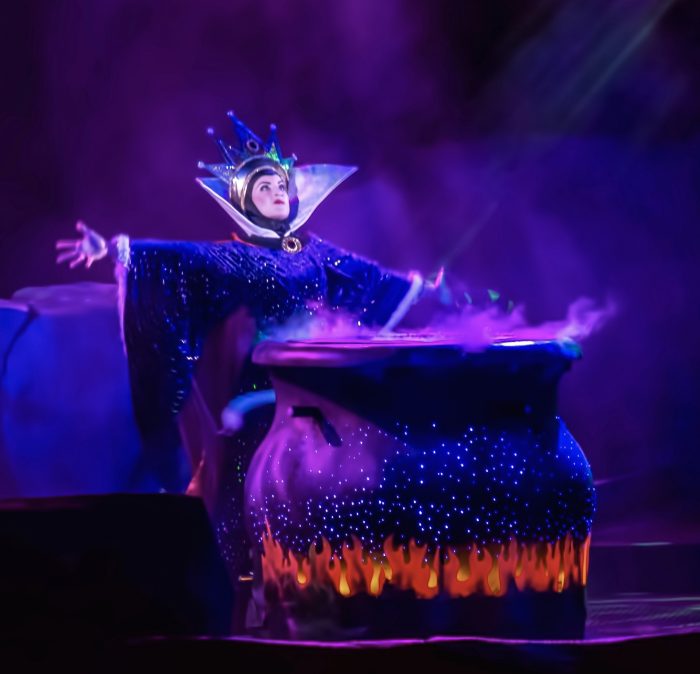 Fantasmic was created by Walt Disney Creative Entertainment to balance the nighttime offerings in the park. While Disneyland has offered some prior entertainment on the Rivers of America, this show upped the production values and tied together several separate elements into one overarching story. The show was supposed to debut on April 29, 1992, with the tagline "Be There When the Night Ignites" which turned out to be a double whammy of unfortunate timing and slogan for the time.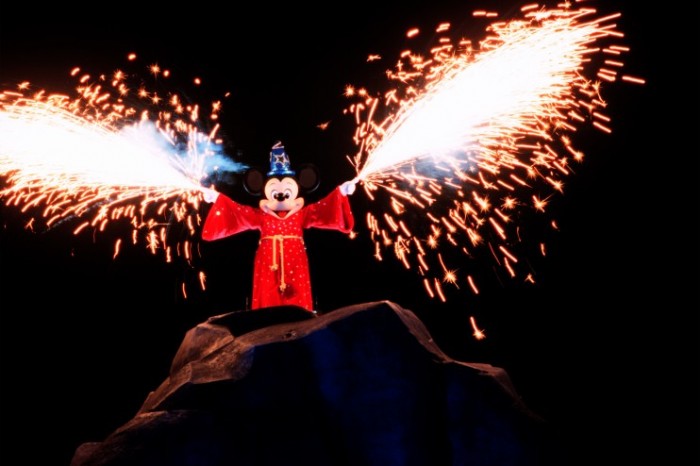 Disneyland's Fantasmic has seen several upgrades over the years, most notably from 2007-2010 when the show received new fountains, projectors, lights, and a huge robotic dragon that caused so many problems they nicknamed it Murphy. Murphy was so anticipated there were daily watches for the new figure to debut, and let me tell you, the wait was well worth it. Over at Walt Disney World, the show remained mostly the same since it opened but when it reopens in 2022 it will include new scenes. Tokyo DisneySea even had its own version of the popular show for a short time.
Fantasmic remains the definitive multimedia nighttime show even as competing shows open. Whenever we are at Disneyland we always make sure to see Fantasmic at least once.
3 – Main Street Electrical Parade (Disneyland Resort) – 12350 Days
The original nighttime parade of thousands of sparkling lights and electro-symphonetic musical sounds… it's the MAIN STREET ELECTRICAL PARADE! Debuting June 1972, MSEP was modeled on the Electrical Water Pageant at Walt Disney World, right down to the flat animal floats and random patriotic segments. Disneyland was no stranger to parades, famously Walt LOVED parades and demanded there be a daily daytime parade. But this was the park's first NIGHTTIME parade.
MSEP set the template for Disney nighttime parades – a catchy soundtrack with Baroque Hoedown, synchronized lights, a completely dark Main Street, and the simplicity of a parade that's just plain old fun. Sure many have tried to follow, such as SpectroMagic or an infamous parade we will discuss next week, but none have successfully captured the magic of the Main Street Electrical Parade.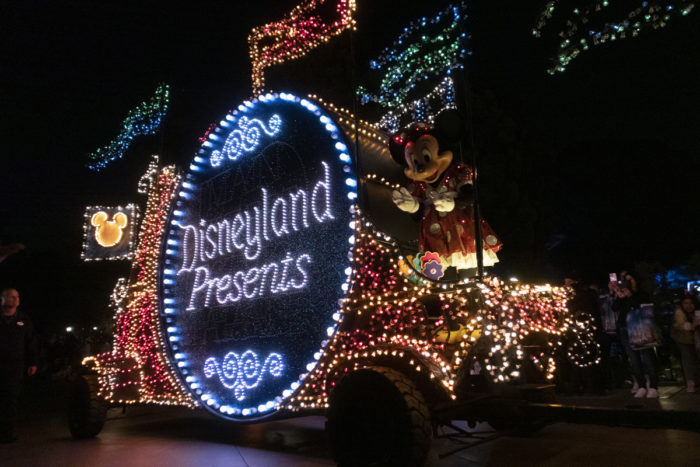 Like most things in Disneyland, MSEP came in hot. Disney fired the original construction and design firm for being late, so they decided to finish it themselves. During rehearsals floats crashed into buildings and costumes emitted sparks, yikes. Of course, the show must go on and the rest is history. MSEP also incorporated many new technologies we take for granted now. MSEP was the first parade to feature an automated show control system that would play correct segments of music along the parade route using remote triggers. Even the parade floats themselves were using new-for-the-70s nickel-cadmium batteries.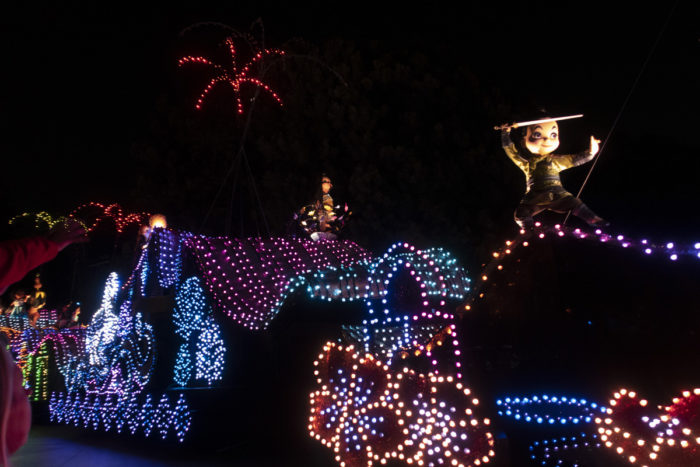 MSEP has received constant updates and changes to the parade, including rebuilt floats, new characters, and a revised musical score. Just this past April 2022 saw the addition of a new it's a small world-inspired final float with children of the world (and Disney characters). Disney figured this was time to release the popcorn bucket to end all popcorn buckets: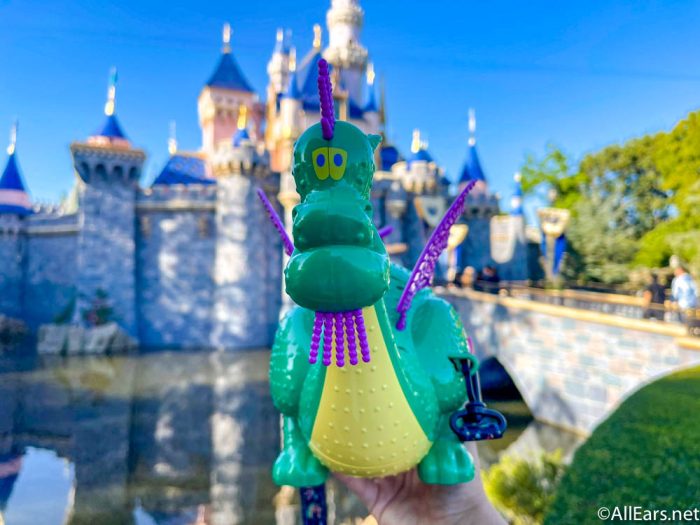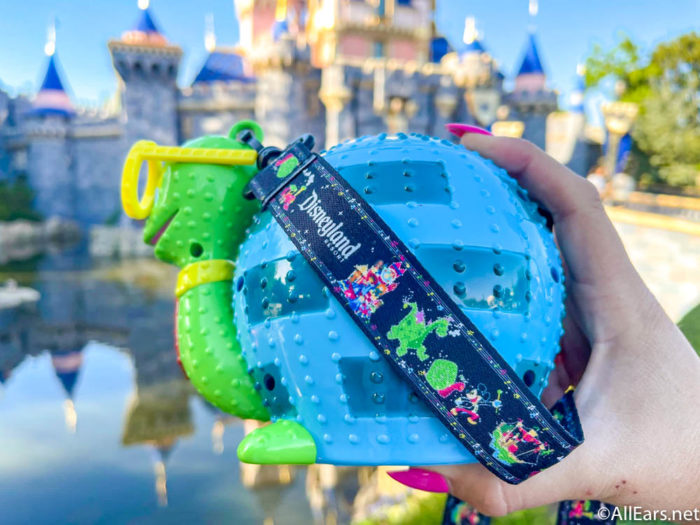 Yes, they do light up. To quote Derek, be fair to Florida!
Thankfully Disney did bring the Main Street Electrical Parade to Florida, the Magic Kingdom to be specific. They also exported the parade to Tokyo Disneyland and Disneyland Paris where it ran for decades before being replaced by Disney's Fantillusion parade (think Fantasmic but in parade form).
Many have tried, but most failed, at replacing the Main Street Electrical Parade. It is a lasting tribute that the parade is constantly pulled out of mothballs whenever Disneyland management freaks out about attendance wants to excite the annual passholder base. Nothing touches the Main Street Electrical Parade in public recognition or appeal.
2 – Fantasy in the Sky (Disneyland) – 14883 Days
How old is Fantasy in the Sky? It started under Walt Disney three years after Disneyland opened. It predates the Matterhorn, Monorail, and nearly every non-opening day attraction at Disneyland. The shows were modest, roughly 8 minutes long versus 15 minutes for Disneyland Forever or 27 minutes (!!!) for World of Color. Fantasy also tended to focus on classic Disney animation, such as High-Ho, Whistle While You Work, and the Mickey Mouse March. Tinkerbell's flying from the Matterhorn to Sleeping Beauty's Castle during the show started in 1961 and continues to this day, though way more high-tech now.
Over the nearly 40-year run, the show was frequently updated with new segments, music, and seasonal additions. The first major revamp of the show occurred in 1966 when music from Cinderella, it's a small world, Marry Poppins, and Fantasia was added and several older songs, like Bibbity-Bobbity-Boo, were retired. Sometimes special segments or tags were added, like Auld Lang Syne on New Year's Eve. Even in 1995, to celebrate the opening of Indiana Jones Adventure, the Raiders of the Lost Ark theme was added to the show. 
Fantasy in the Sky performed its last regular performance in 1999 but returned several times for holidays and special events. Fantasy returned for a 2016 – 2019 run after the 60th-anniversary show, Disneyland Forever, ended.
1 – Electrical Water Pageant – 18278 days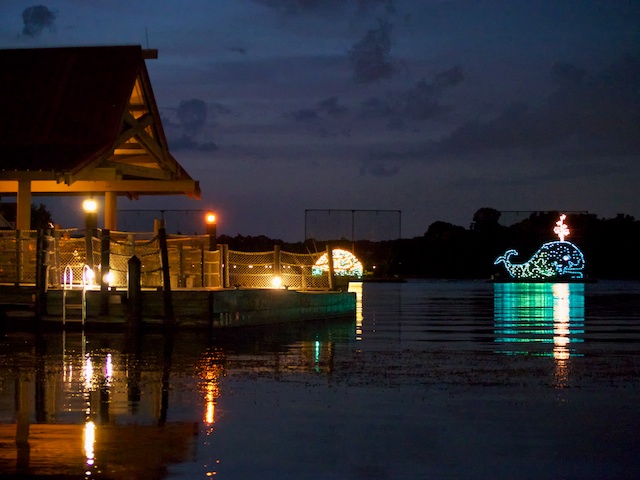 Finally, let us close on an uplifting note – the longest-running Disney nighttime spectacular is the charming Electrical Water Pageant. The Water Pageant opened on October 28, 1971, as a free show to see along the waterfront of Bay Lake and Seven Seas Lagoon. What is wild is the show was thrown together at the last minute with zero budget, no IPs, and no fireworks, and guests LOVED IT. The free show was a hit and guests demanded more. The pageant was expanded, upgraded, and updated over the past 50 years, with the most recent changes occurring for WDW's 50th-anniversary celebration.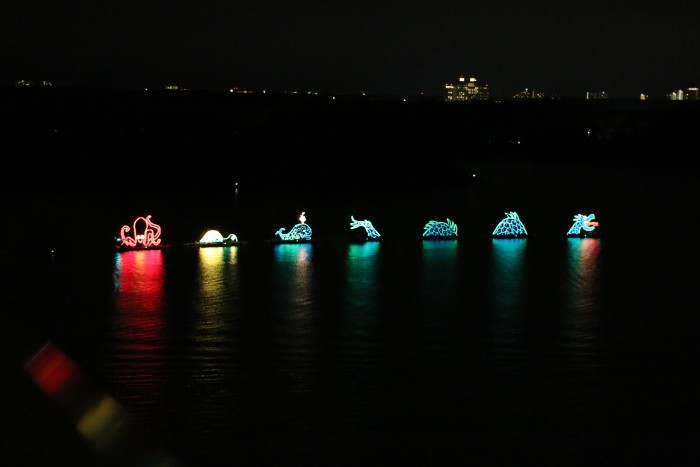 Electrical Water Pageant performs every night, weather pending, around the Seven Seas Lagoon and Bay Lake. Processions are made of several connected barges outfitted with a complex web of lights pinned to a 25 feet tall mesh wall. These lights, when lit in various combinations, create basic animated sea serpents, seahorses pulling a mermaid king (not that mermaid king), stars and stripes, and more. Seeing these lights with their basic music floating through the inky dark, even 50 years later, is still magical.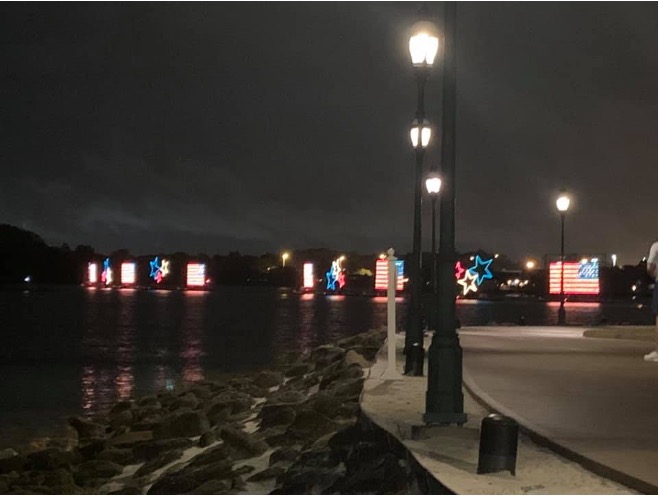 The Electrical Water Pageant had its first ever major shut down due to COVID-19 in 2020 where it was close from mid-March till mid-December. That first return performance after the hiatus was very emotional for many fans who were still isolated and had not seen family members in months.
So there you have it: The SATURDAY SIX Proudly Presents: Disney's Longest Running Nighttime SPECTACULARS! See you next weekend for the latest installment of the SATURDAY SIX, where we'll look the other end of the spectrum – Disney's shortest ran nighttime shows. There are some doozies in this one folks. If you enjoyed yourself, be sure to check out the THEME PARK ENJOYMENT INDEX, giving a monthly recap of all the theme park news you need to know (and a lot more you don't need to know, but we're gonna tell you anyway). You can also follow Your Humble Author on Twitter (@derekburgan).
If you enjoyed this article, you will surely like the following: 
SATURDAY SIX Presents: The Disney Signage Hall of Shame
SATURDAY SIX Presents: The Disney Food Hall of Shame
SATURDAY SIX: Tribute to Josh easyWDW
Special Thanks to The Elite Brandon Glover, Digital Maestro Scott Walker, the bio-est of all reconstructs @bioreconstruct, Captain Cruiseline Scott Sanders of the world-famous Disney Cruise Line Blog, my personal protege Hunter "Elvey" Underwood, artist @SonderQuest, the mighty maven of merchandise Hedgehog's Corner, the SAT SIX Fun Squad of Parkscope Joe and "the Dadalorian" Nick, hot shot Michael Carelli, charter member of the Universal Four @Nitro230, the permit princess Alicia Stella, master cartographer Tommy Hawkins, and Hermione Granger's tutor Megan Stump for their invaluable assistance with this article. Absolutely no help was added by SeaWorld Influencer @SuperWeenieHtJr. The SAT SIX is inspired each week by goofballs Aengus Mackenzie and LitemAndHyde and you Potterheads will enjoy Meg's other blog work over at the Central Florida Slug Club.