Snackability Rankings: Hollywood Studios Lands
The past two weeks I have ranked the lands throughout Magic Kingdom and EPCOT based on their ability to satisfy our snack attacks. And while EPCOT is generally thought of as the best Walt Disney World theme park in terms of dining, Hollywood Studios is usually thought of as the worst.
Hollywood Studios also posed a unique challenge since most of the park's lands (except for the 2 newest) really have a similar theme and are pretty indistinguishable from one another. You won't even realize you are leaving one land and entering another, like you do at Magic Kingdom or EPCOT.
But how do their snacks stack up? Let's take a look. But first, a quick reminder on how I've been determining a land's overall snackability:
Quantity – number of snacks, or snack locations, located within that land
Quality – not just having snacks, but having good snacks
Variety – having different types of snacks within that land, not just lots of the same thing
Uniqueness – classic snack foods are classic for a reason, but having some unique options you won't find anywhere else is important as well
Theming – how well the snacks relate to the theme of that particular land
1) Galaxy's Edge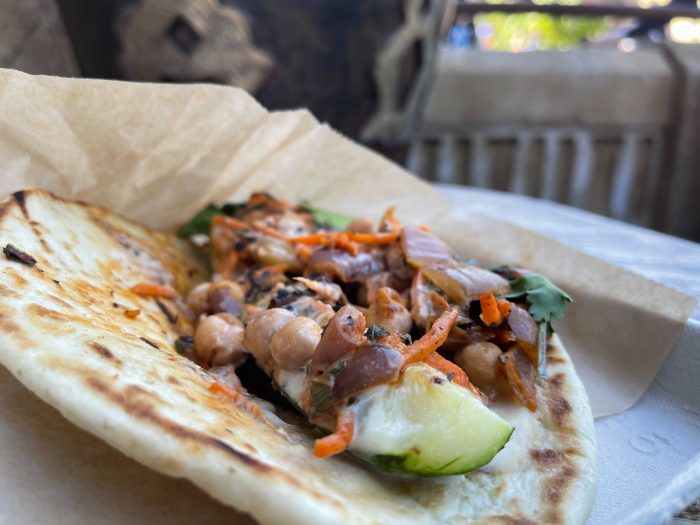 The new kid on the block is also the best, for not only having a large number and variety of snack locations, but also being very uniquely Star Wars themed. You can try the popular blue or green milk at the Milk Stand, grab some interesting types of galactic popcorn at Kat Saka's Kettle, or enjoy some bar snacks like Batuu bits or a charcuterie board at Oga's Cantina.
Ronto Roasters has many good options throughout the day, like a breakfast wrap or Overnight Oats in the morning, and its specialty Ronto Wrap or pork rinds later in the day. They also feature some healthier vegetarian options like a zucchini wrap and fruit salad.
When you're building a brand-new totally immersive land, the food needs to be immersive as well, and Galaxy's Edge nailed it.
2) Toy Story Land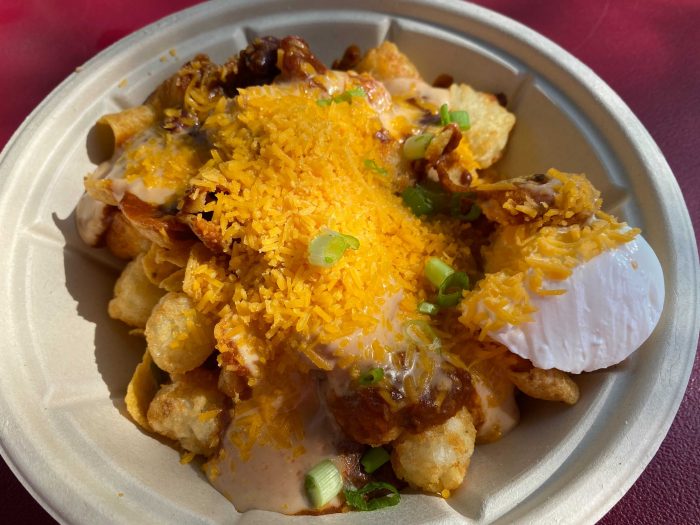 With only one dining location, Woody's Lunch Box may be small (toy-sized, in fact), but it is also mighty when it comes to snack quality, uniqueness, and theming. The Lunch Box Tarts and Potato Barrels (also available as "totchos") are fan-favorites and fit the "elevated kid food" theme perfectly.
Woody's also offers a yummy tomato soup as well as snacks perfect for little hands, like Cuties clementines and Babybel cheese. We will continue to love these snacks to infinity and beyond!
3) Sunset Boulevard
This land comes in third for its large number of options, including featuring lots of classic crowd-pleasers.
Get your Mickey-shaped fix at Anaheim Produce with pretzels, ice cream bars and sandwiches, as well as churros and fruit. Fairfax Fare has several specialty hot dog options, and Hollywood Scoops serves up delicious ice cream, including sundaes and shakes. Over by Rock 'n' Roller Coaster, KRNR The Rock Station also has ice cream, as well as chips and cookies.
There is certainly nothing earth-shattering or particularly thematic here, but what they do offer is sure to satisfy.
4) Echo Lake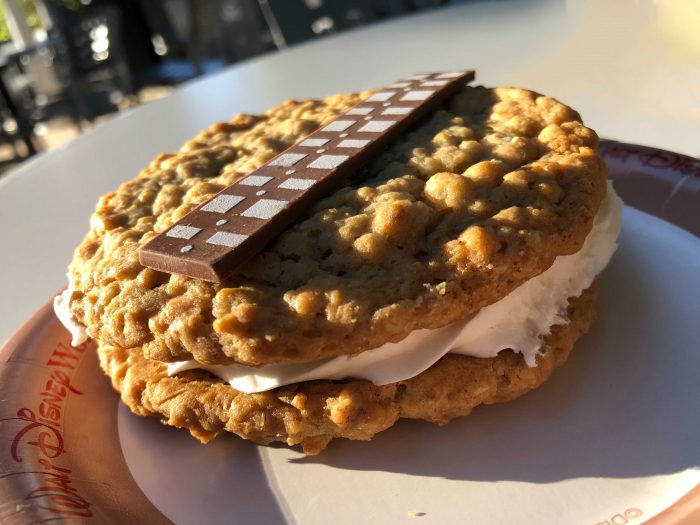 With three snack locations and a few unique items, Echo Lake comes in at #4. Epic Eats features funnel cakes, soft serve, and floats. Backlot Express, which is right next to Star Tours, includes some themed items like the Wookiee Cookie and Tatooine Two Suns Hummus. Right by the water, Dockside Diner offers some seafood options like fish dip, as well as desserts like brownies and milkshakes.
You'll find a little more variety here than at the rest of the lands ranked lower.
5) Grand Avenue
This area is home to a popular lounge, BaseLine Tap House, which serves a few appetizers along with its alcoholic beverages, like a giant pretzel with cheese and mustard dips, and a charcuterie board. Grand Avenue also includes the Muppets-themed pizza joint, PizzeRizzo, which includes regular and seasonal varieties of cannoli.
While offering a few good items, there just aren't many options here.
6) Hollywood Boulevard
This land that beckons guests into the park could really use a snack-lift. The Trolley Car Café is their Starbucks location, with typical breakfast sandwiches and pastries, as well as one unique item, the Carrot Cake Cookie. Nearby, the Brown Derby Lounge includes a few small plates like shrimp cocktail and BLT sliders.
Overall, not the most impressive way to start your day.
7) Animation Courtyard
With so many attractions still closed in Animation Courtyard, it's really more of just a walkway to get to Toy Story Land, and it shows. The Market does serve the giant and delicious Num Num Cookie, based on The Incredibles 2, but other than that, your options are a bag of chips, a banana, or a pastry at the Joffrey's location right next door.
My suggestion: just grab a cookie when you pass by on your way to Slinky Dog Dash!
8) Commissary Lane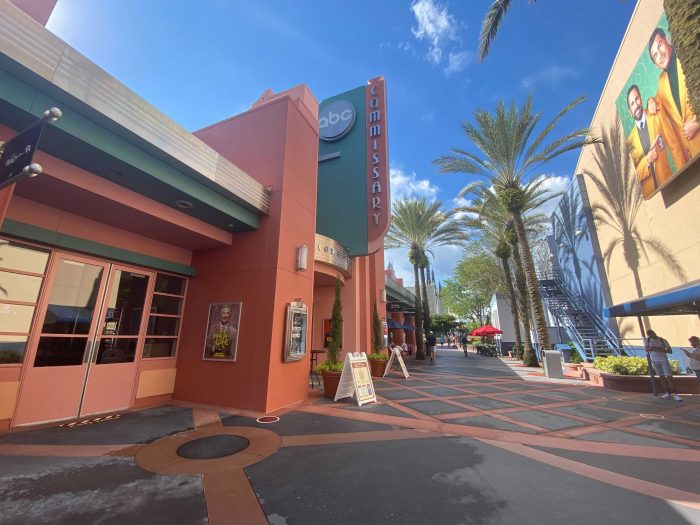 Another "land" that feels more like just a way to get from here to there, the only place to get any sort of snack in Commissary Lane is the ABC Commissary, and even that feels like a stretch. Offering a few desserts, as well as Babybel cheese and apple slices, if you are craving a snack, you would be better served to hit up any of the other surrounding lands.
Overall, snacking at Hollywood Studios is okay but not great. The real stars are the two newest lands, as Walt Disney World moves toward creating totally immersive lands based on a single movie franchise. We can only hope their success will create a ripple effect of better snacks popping up throughout the rest of the park.
What are your favorite places to snack at Hollywood Studios? Let us know in the comments!