Star Wars Launch Bay Strikes Back at Disney's Hollywood Studios
Before Star Wars: Galaxy's Edge opened at Disney's Hollywood Studios, Star Wars Launch Bay was a haven for fans of that galaxy far, far away, offering exhibits, collectible merchandise, and a chance to meet Star Wars characters!
However, when Walt Disney World reopened in 2020, Launch Bay and its character interactions did not. Instead, the space served as a "Relaxation Station" for guests during the mask mandate before resuming operations as as a walk-through exhibit only.
Thankfully, that has now changed! A few days ago, Star Wars Launch Bay's character meet and greets returned to their former glory and ahead of schedule; and, as usual, our park reporter Chrissy was on the scene.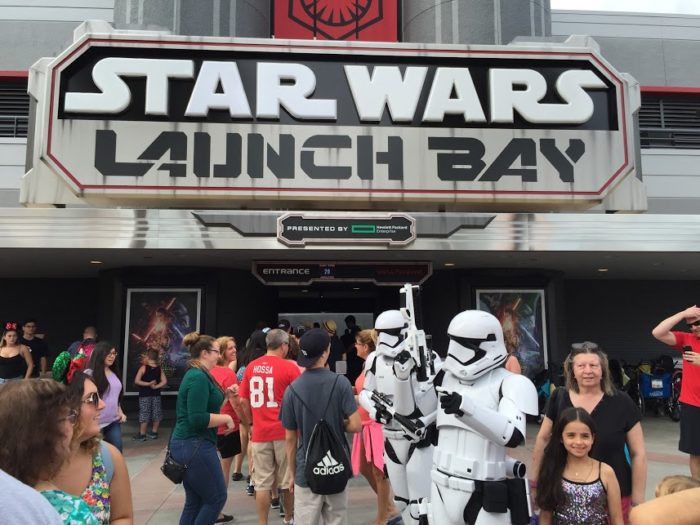 Guests can find Star Wars Launch Bay at Animation Courtyard between Disney Junior Dance Party and The Voyage of The Little Mermaid.
For those who haven't been in the park in recent years, Launch Bay occupies the building which once housed the beloved Magic of Disney Animation pavilion.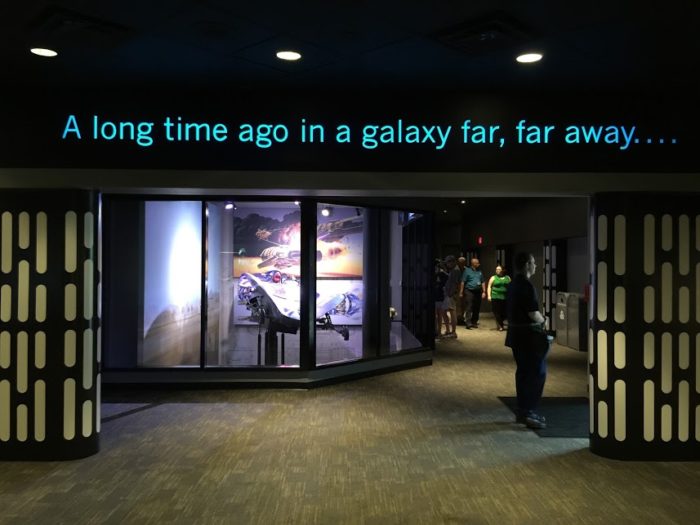 A portion of the show building is where guests can check out various prop displays and exhibits from the live-action Star Wars films while also enjoying some much-needed A/C.
Among the exhibits is a display of screen-accurate lightsabers which fans can buy collectible versions of at Dok Ondar's Den of Antiquities in Galaxy's Edge.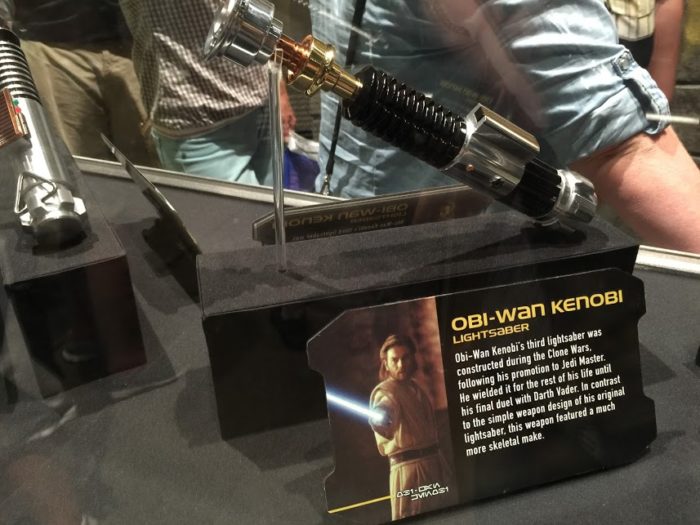 The main area of Launch Bay is where guests will find the newly reopened character meet-and-greet locations which were in soft opening during Chrissy's visit.
Be aware that these character meets are separate from one another, and it's possible that additional Star Wars characters, like BB-8, may be added or swapped out once Launch Bay becomes fully operational.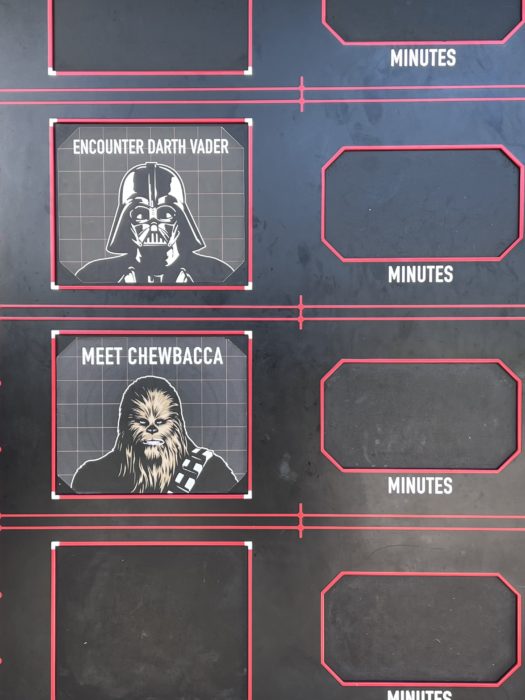 Even though Chewbacca can be seen roaming through Galaxy's Edge or working on the Millennium Falcon, there's nothing like getting to meet the loveable Wookie up close.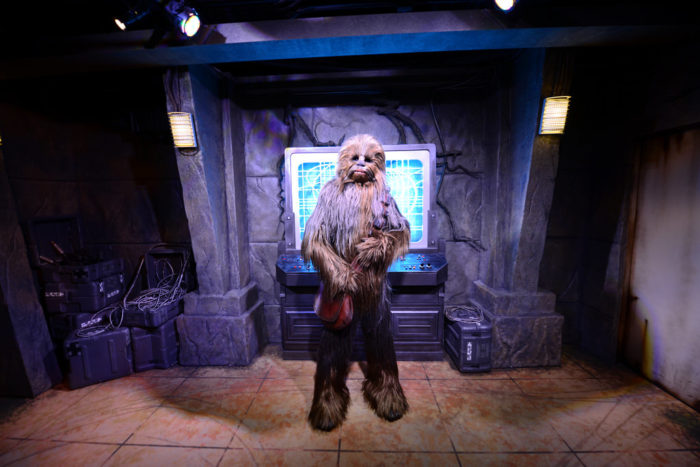 Not only is Chewie a timeless treasure, but he's also a character that everyone in the family is likely to agree to meet!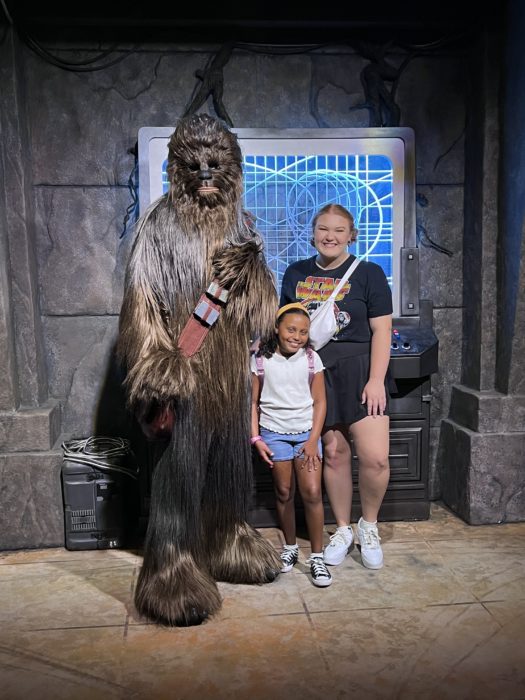 Getting to meet Darth Vader face to face is a much more intimidating experience, and it's one that's exclusive to Star Wars Launch Bay.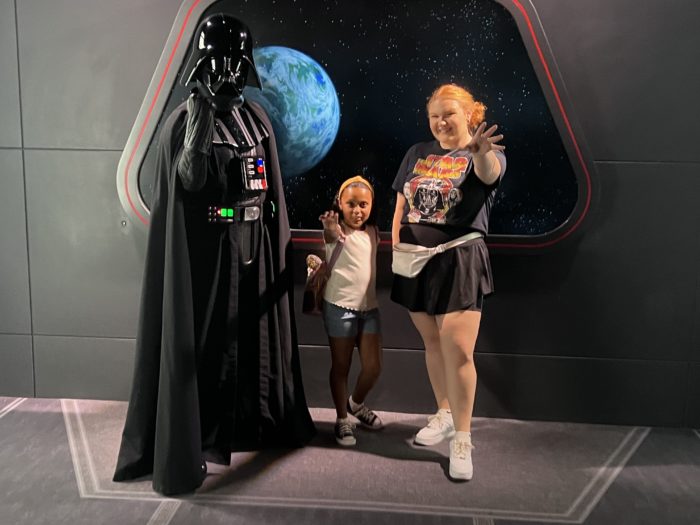 This is due to the fact that Star Wars: Galaxy's Edge is set between the events of The Last Jedi and The Rise of Skywalker.
Since Vader can't appear in Batuu due to canon and the Star Wars timeline, this particular character interaction is a must-do for many Star Wars die-hards.
Also, it's worth noting that automated cameras were taking photos during Chrissy's visit as opposed to PhotoPass photographers.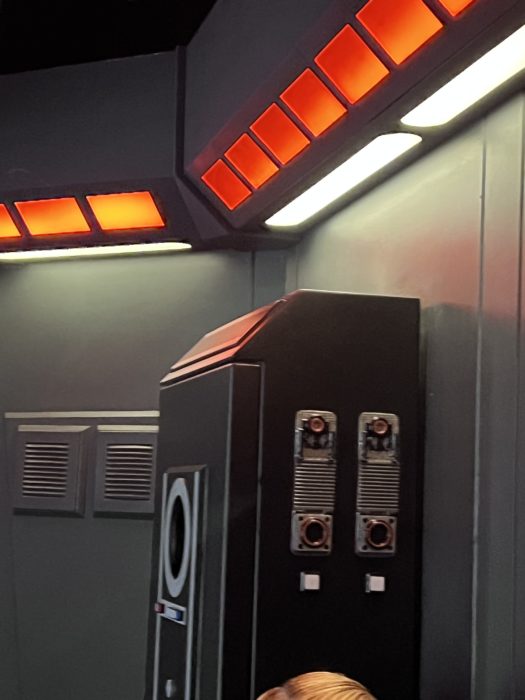 In addition to Vader and Chewie, it looks like Launch Bay Cargo, which is Star Wars Launch Bay's gift shop, is also on the verge of reopening.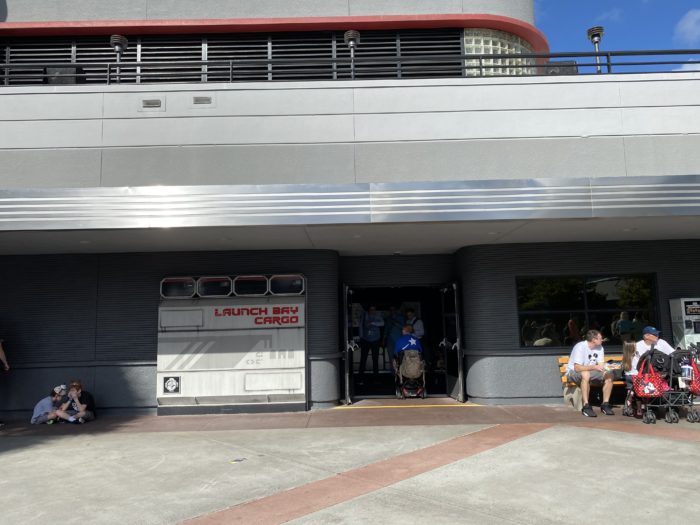 Once again, due to Galaxy's Edge's timeline and story, branded Star Wars merchandise can't be sold in the land; but guests can snatch up all those collectibles here!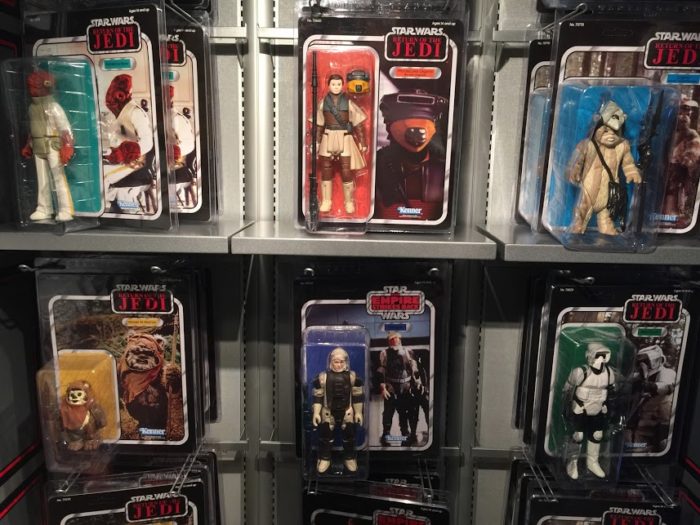 Star Wars Launch Bay's meet-and-greet locations officially return on July 15!
Are you looking forward to visiting Darth Vader and Chewie during your day at Hollywood Studios? Are you glad to see that more character meets have returned? Let us know in the comments!