Staying Hydrated at Universal Orlando
You know where to find alcoholic and non-alcoholic drinks at Universal, but what about some good ol' fashioned H20? Staying hydrated is incredibly important when the temperature in the shade can reach into the upper 90s. In this article, we will cover where to find water around the theme parks, other hydration options, and hydration tips.
Importance of Hydration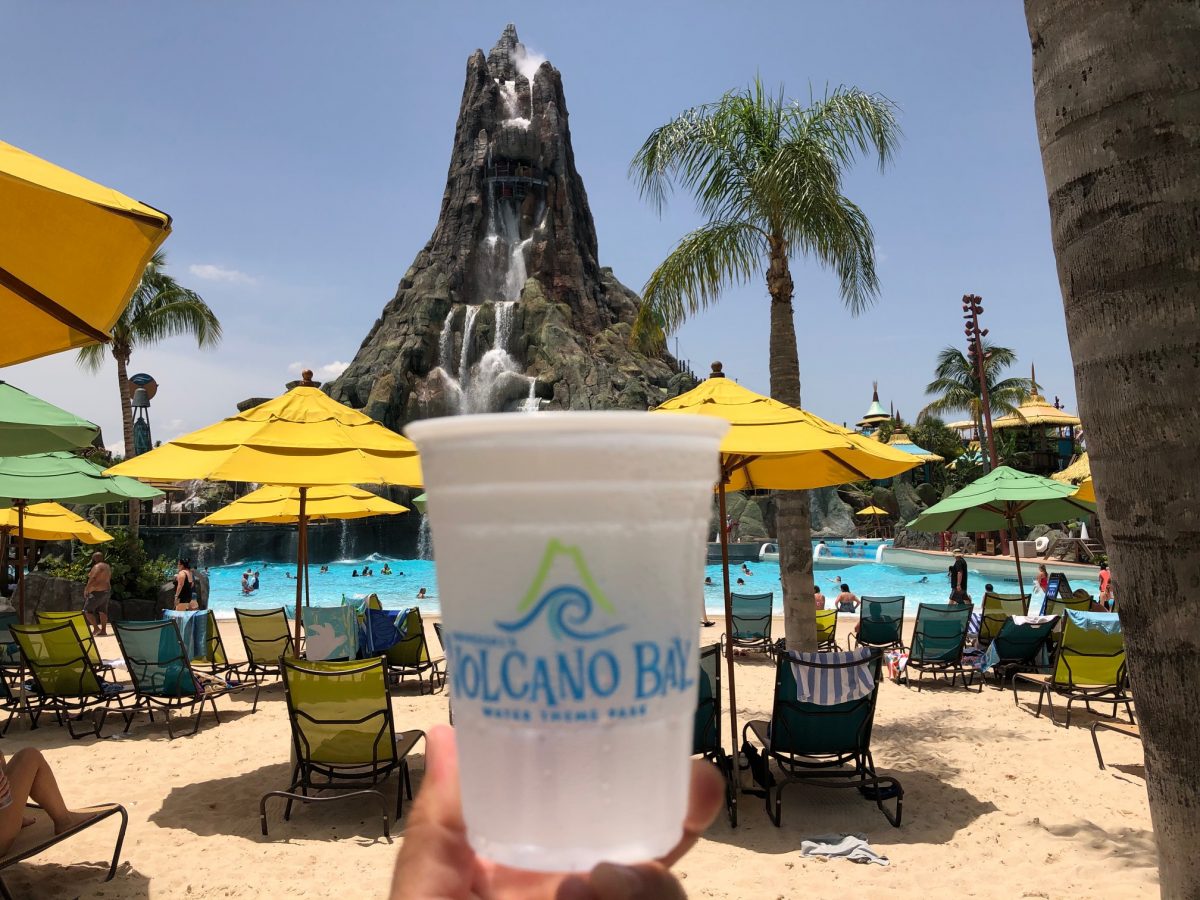 Dehydration is one of the most common medical issues seen at theme parks. Common causes are being outside in the sun for hours at a time, with guests walking miles a day, frequently eating and drinking differently, and also ignoring signs of dehydration. Signs of dehydration include feeling thirsty, dry mouth, headaches, muscle cramps, and even rapid heartbeat and breathing. If anyone is showing symptoms of dehydration immediately get them to First Aid for assistance.
Free Water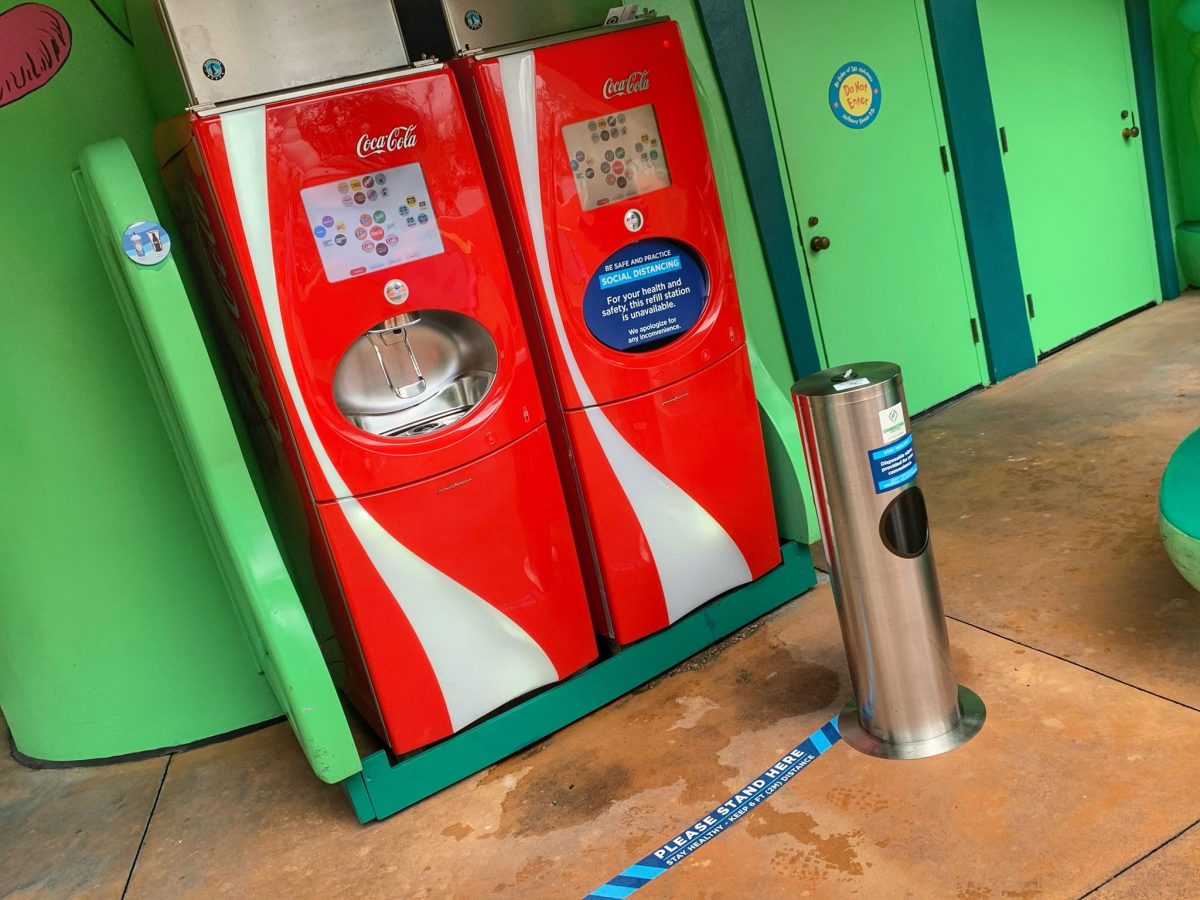 Thankfully one of the free things Universal Orlando offers is ample free water. No matter if you have a water bottle or need a cup of ice water,  water is readily available.
Full-service restaurants offer free glasses of water with meals when requested.
Counter service locations will offer free ice water – locations with FreeStyle machines will give you a cup and those without will provide cups of water. Locations like Today Cafe will proactively offer water at the counter, just walk in a grab a cup or two.
Snack stands also offer cups of water, many also pouring them proactively.
If you are willing to wait, Starbucks can offer large cups of water. Just make sure to toss a tip their way.
Freestyle machines located around the theme parks offer water for those with water bottles or cups, just press the water button on the main screen of the machine.
Drinking fountains are located outside of restrooms at the parks and also in select queues.
Bring your own in! Up to 2 liters are allowed per person, but no glass containers.
Bottled Water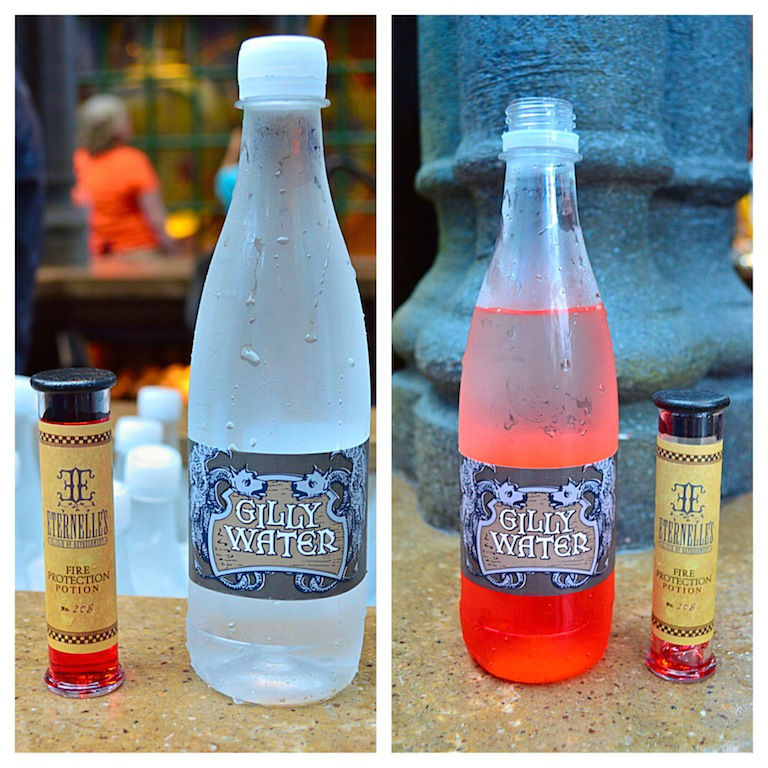 Universal Orlando offers Niagra bottled water options in their theme parks as their preferred bottled water partner. Glaceau Vitamin Water and Perrier water options are also offered in select locations. Starbucks locations also offer their own selection of bottled water.
Inside The Wizarding World of Harry Potter, the only bottled water option is the appropriately themed Gilly Water. Free water is also offered at Three Broomsticks, Hogshead Pub, Leaky Cauldron, Hopping Pot, and Fountain of Fair Fortune.
Bottled water is also available at many gift shops locations around the theme parks. Lines will be much shorter here than at counter service locations.
Powerade & Other Options
Universal Orlando partners with Coca-Cola for soft drinks and Powerade is offered at counter service and gift shop locations.
I also recommend powdered drink supplements that can be added to a cup or bottle of water. My two favorites are Pedialyte and LiquidIV, both offer a great selection of flavors, small packaging, and can be purchased for a low price online.
Hydration Tips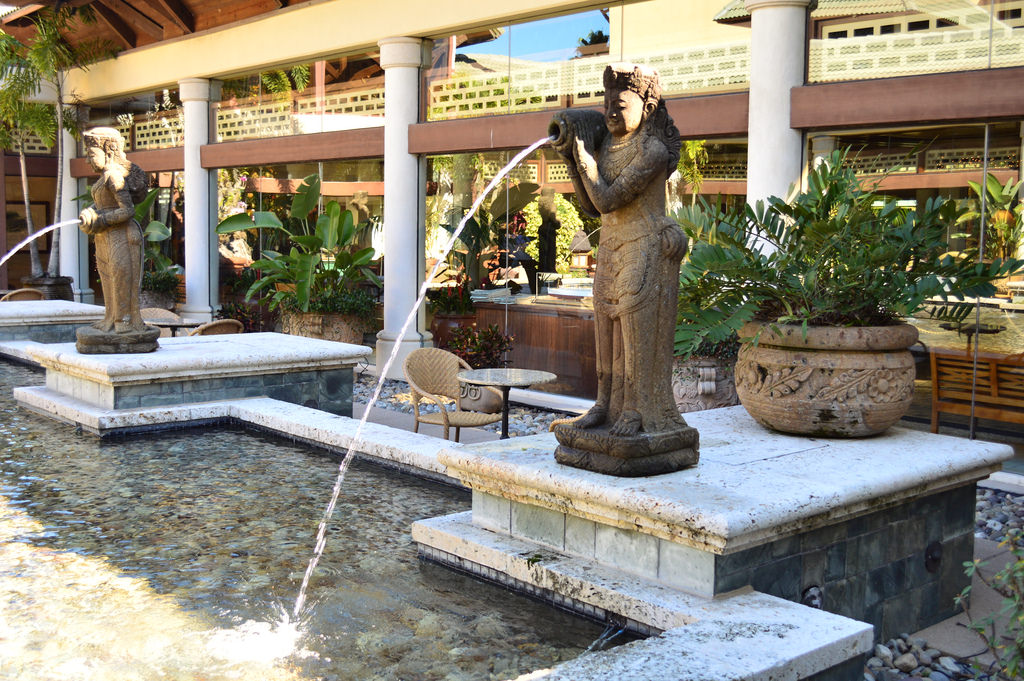 Carry a bottle of water with you to refill at Coke Freestyle machines or drinking fountains.
If the taste of Florida water is not your thing (trust me, it is a vibe) then consider purchasing a water filtered water bottle.
Order, and consume, ice water with all your meals.
Drink an extra glass of water for each alcoholic beverage you consume.
Soft drinks like Coke are NOT a substitute for drinking water.
Do not rely on children and the elderly to tell you when they are thirsty, proactively offer them water throughout the day even if you feel hydrated.
If anyone in your party is showing signs of dehydration immediately head to a First Aid center for assistance.

Do you have any other hydration tips? Leave them in the comments below!