Ten Tips for Waiting in a Disney World Line with Your Preschooler
Our intrepid TouringPlans parks reporter Christina Harrison recently asked our followers on Instagram* what questions they had about traveling to Walt Disney World with younger children – that is, kiddos about age five and under. A common response was, "What can I do while waiting in line with my preschoolers." Here's the scoop …
1. Avoid attractions with long waits.
I know this sounds like circular logic, but the first step in making sure your kids are OK waiting in attraction lines is to avoid as many of them as possible. The good news is that this is easy when you have preschoolers. Little kids are generally not tall enough to experience many of the headliners that typically generate lengthy wait times. With a few exceptions (Peter Pan's Flight, I'm talking to you), most of the little kid rides have quick moving queues. Follow the common sense wisdom – arrive before rope drop and use a good touring plan – and you should be able to avoid most of the longer lines.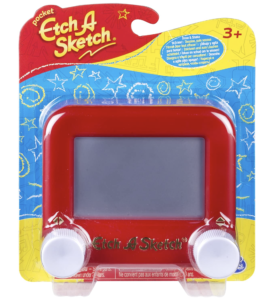 2. Give your child handheld toys.
Some kids do well when they have a gadget or small toy in their hands. Since you'll be in a moving line, you should avoid items with small pieces or things that need to be balanced or held in a certain position to function. A palm-sized Etch-a-Sketch or MagnaDoodle is a good option, as are the many variations on fidget spinners. Bubble wands (often sold in the parks) work wonders, but make sure you're not disturbing your line-mates with it. Or try searching "travel toys" on Amazon for more ideas. Savvy parents may want to keep a few surprise options in their park bag to keep at the ready when meltdowns are imminent.
3. Engage your child in simple movements.
Sometimes a waiting in line can be challenging because a child does not want to keep still for an extended period. Remember that there are many ways to move that don't involve running around. Again, make sure that you're not stepping on your neighbor's toes, but feel free to help your child move in constructive ways. Ask them to see how long they can stand on tiptoes or balance on one foot. Play "Head, Shoulders, Knees, and Toes." Work on simple stretching. Use fine motor skills to touch fingers together in simple or complex patterns. Have them balance something like a small plush toy on their head.
4. Engage your child in verbal games.
Even young kids can begin to learn classic games like "I Spy" or "Name Ten" (name ten Disney characters, name ten colors, name ten types of clothing). Teach them about Knock Knock jokes. Play "Who Am I?" (think of an animal, for example, and teach the child how to make progressively targeted guesses). Teach a tongue twister. Learn about rhyming. Make up new words to a favorite song.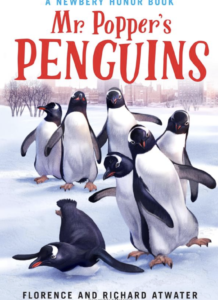 5. Read a book aloud.
Many simple chapter books can be downloaded to your phone or iPad. Pass the time by reading aloud from one of these. A good choice might be the A.A. Milne Winnie the Pooh stories – they're easy going and relevant to things they may encounter in the parks.
6. Use time in line to acclimate the child to what's ahead.
Tell them what to expect on the upcoming ride or on rides you'll encounter later in the day. Discuss the menu at tonight's restaurant to narrow down what they might like to eat.
7. Give them a sticker book.
I'm a huge fan of the Dover line of pocket-size sticker books. There are dozens to choose from and most cost about $2.00.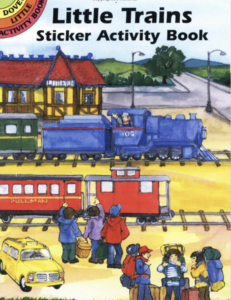 8. Have a snack.
Sometimes boredom and hunger go hand in hand. Savvy parents always keep a few simple snacks on hand for munching in lines – dry cereal, crackers, and cut fruit are popular options. You'll want to keep the snacks relatively small if you're having a meal soon, but a nibble may be all you need.
9. Do some stealth teaching.
There are lots of things to learn about in the Disney theme parks. Show them the park map and discuss how you'll get from point A to point B. At Epcot, teach them about the customs of the many World Showcase countries. At Animal Kingdom, spend time in line researching and discussing the habits of the many animals you'll encounter. Talk about gravity and momentum (even small kids can begin to understand simple science). Or engage them in learning about the differences between concepts of "Tomorrowland" and "Frontierland."
10. Break out the videos.
Giving a child your a phone or table to watch videos may not be your best option, but it is something you can do if things get super challenging (a 10 minute wait suddenly turns into a 45 minute wait).
Let us know YOUR favorite ways to keep little kids busy while waiting in theme park lines.
* If you don't follow us on Insta, you're really missing out. Chrissy serves up quality content there on the regular.