The Beach Club Celebrates its 20th Year of Gingerbread Carousels
One of my favorite parts of Disney World's holiday decor is the annual gingerbread carousel at the Beach Club resort. This year is the 20th anniversary of the carousel, located as always in the center of the hotel lobby.
This year's display is themed to the film Peter Pan, with horses styled as Pan, Smee, Wendy, Tinker Bell, and Captain Hook. The artistry and detail are incredible. Among the many details are 20 golden mickey silhouettes (symbolizing the 20th anniversary of the carousel) hidden on the carousel. If you visit, try to see if you can find all of them.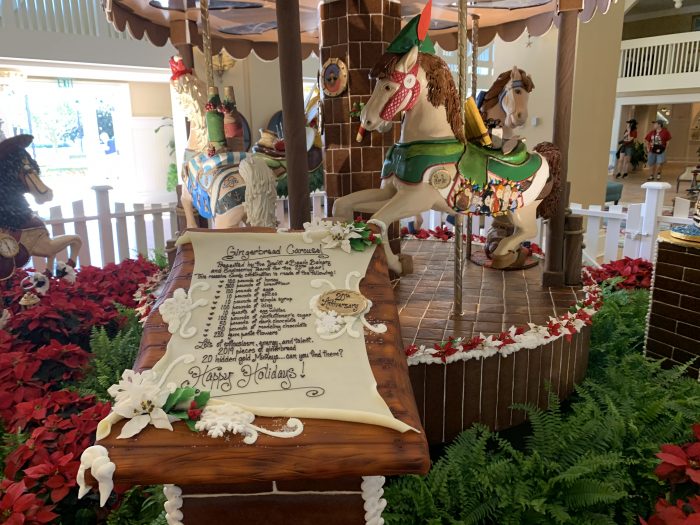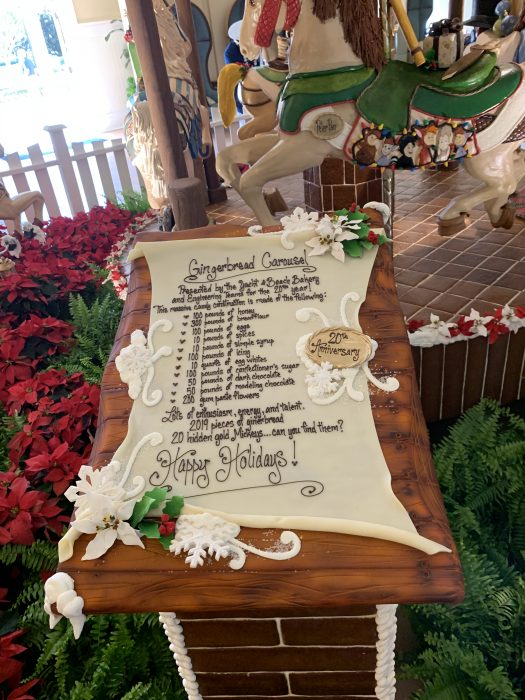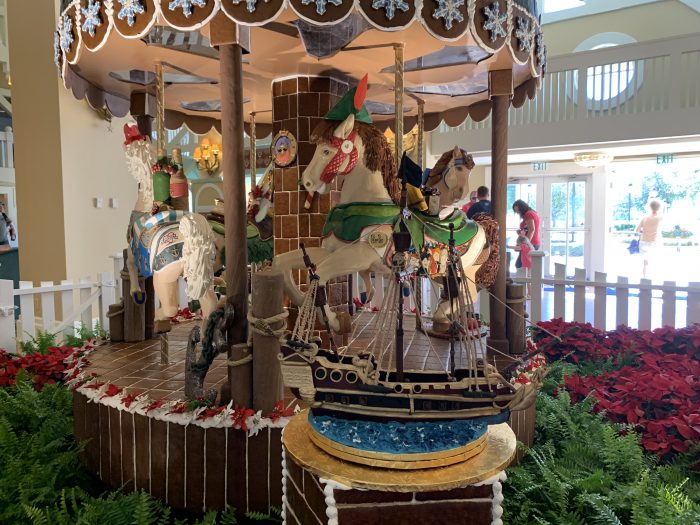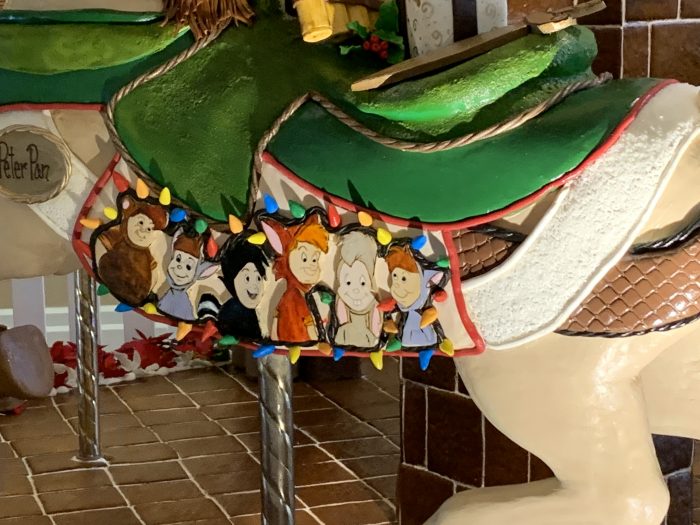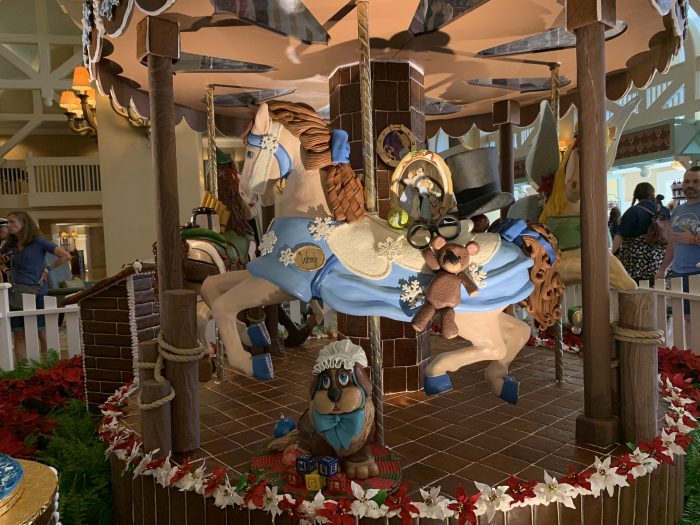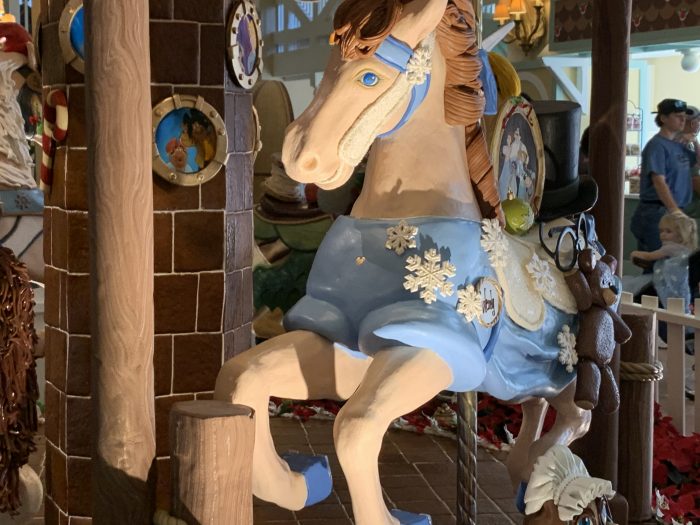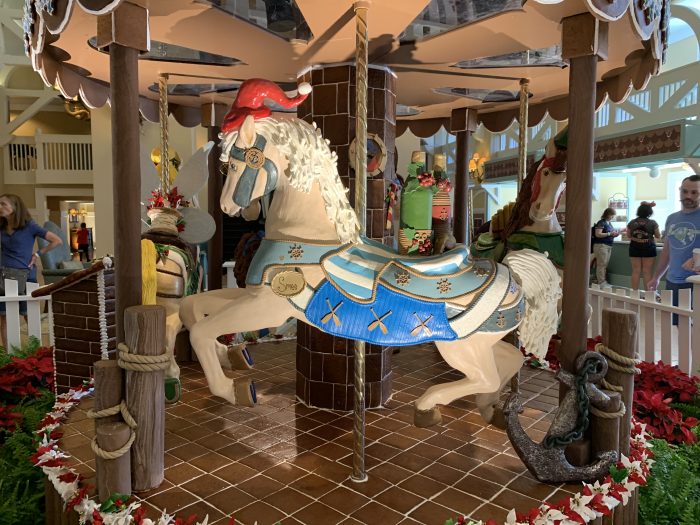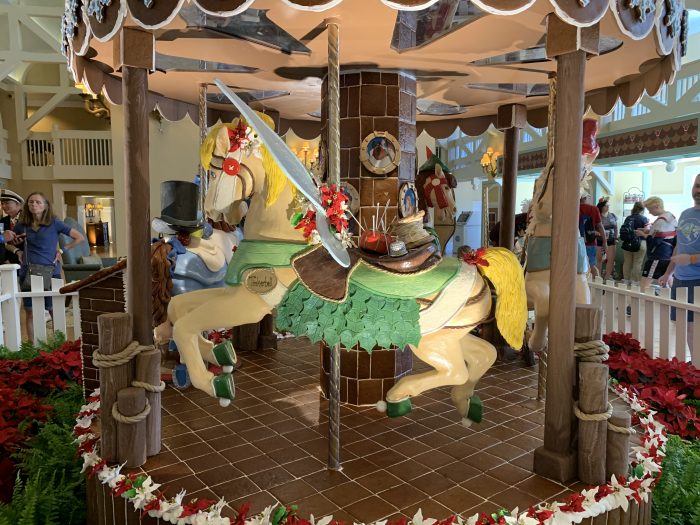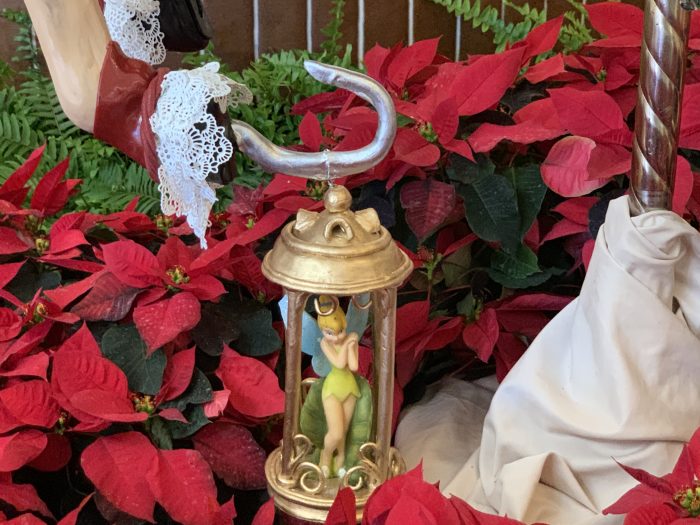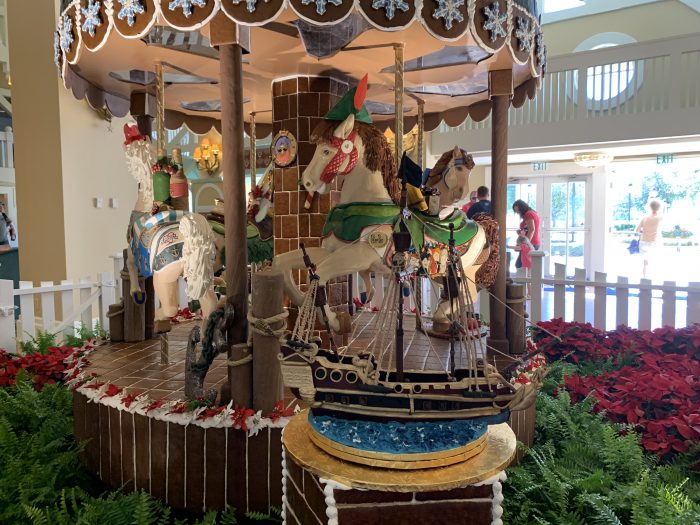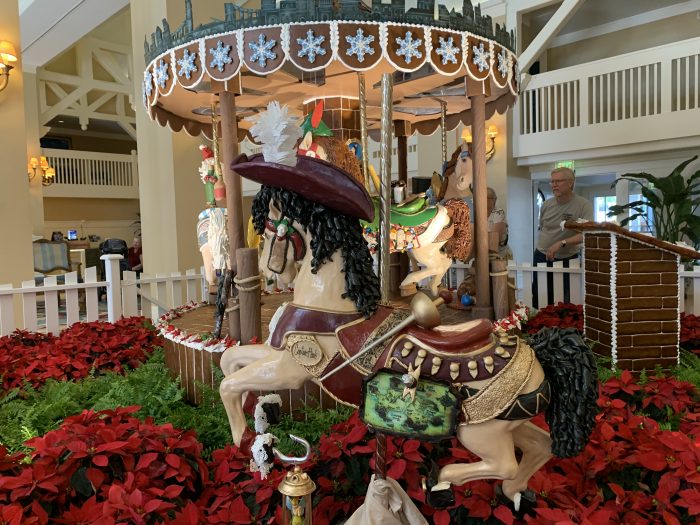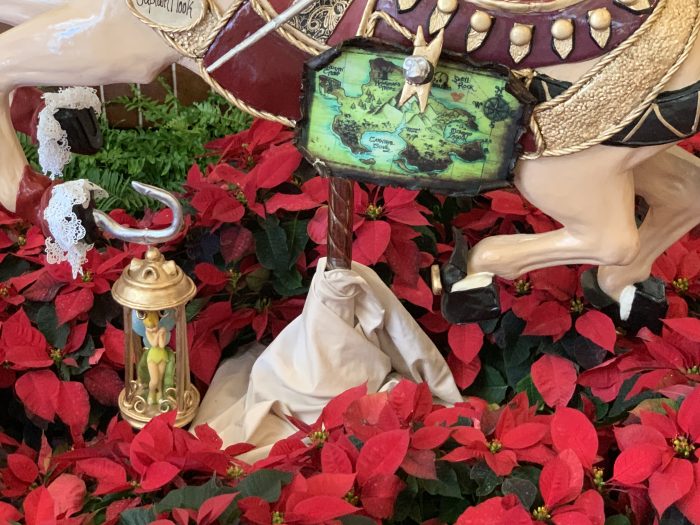 In addition to the carousel, a nearby stand is selling snacks, including gingerbread shingles, Oreo pops, chocolate snow globes, peppermint bark, paint your own cookies, and more.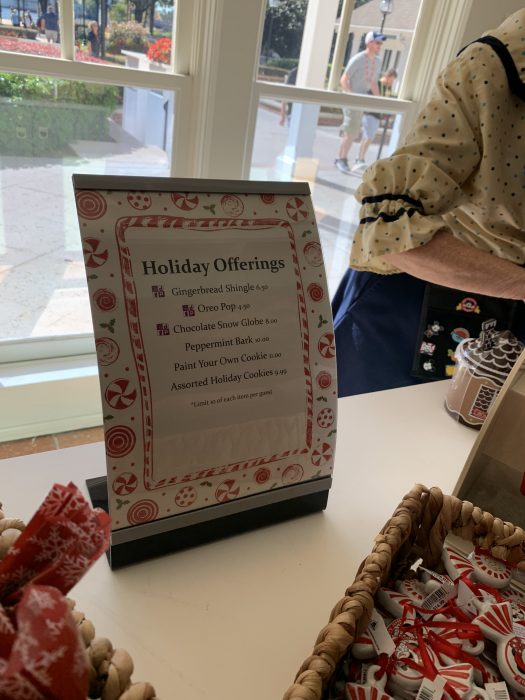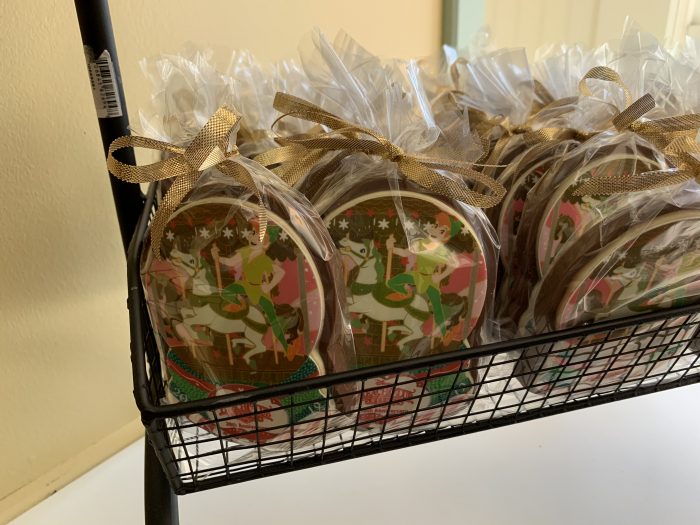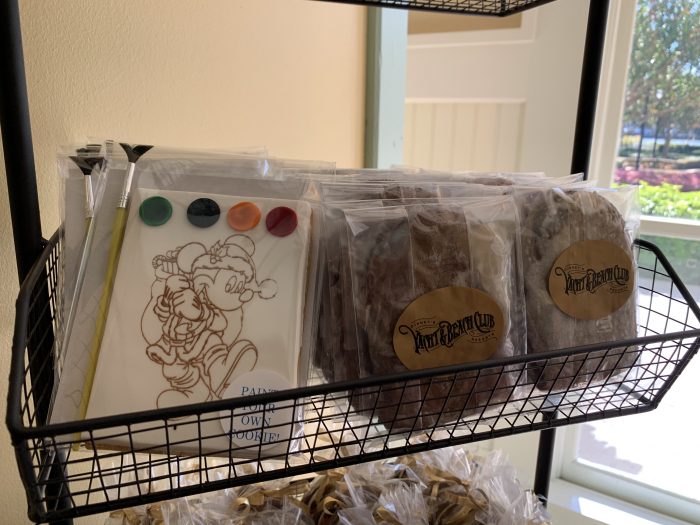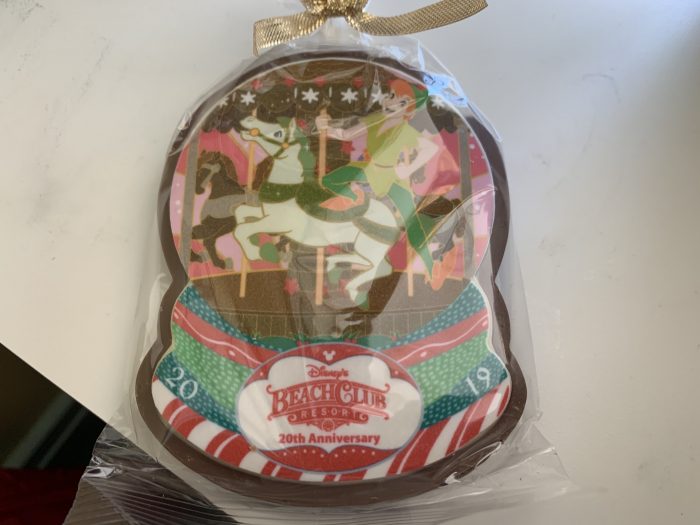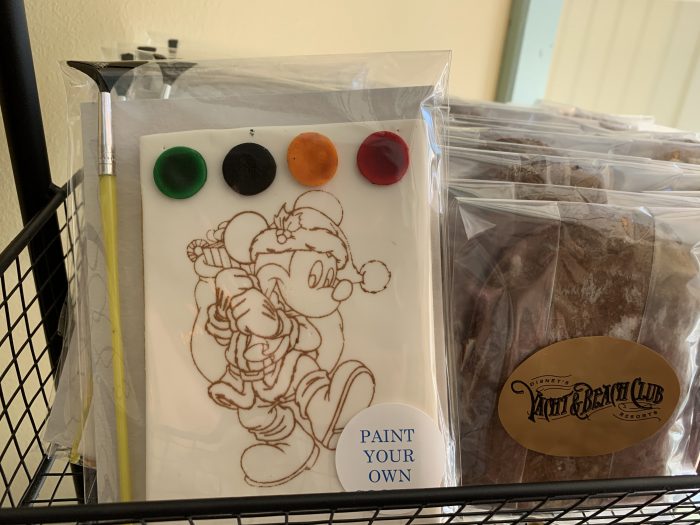 Kudos to the Yacht & Beach Club bakery team for a spectacular addition to the series. If you want to take a look, one of the best ways to do so is to exit Epcot via the International Gateway (located between the France and UK pavilions) and walk straight ahead for about five minutes until you see the Beach Club on your right. It's well worth the detour in your park touring.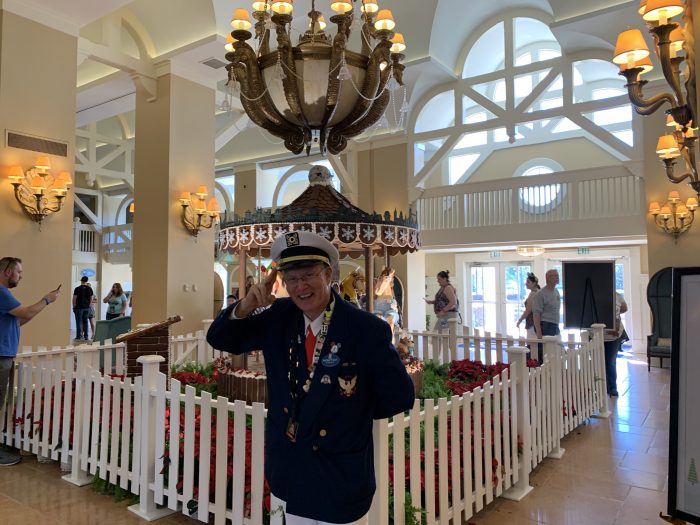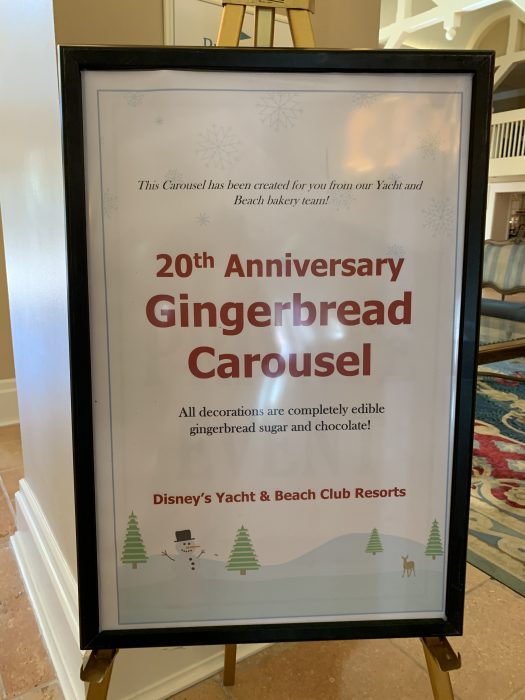 And for more carousel goodness, check out our video!
Photos: Christina Harrison