The Best Dining Values at Epcot
Dining is a huge part of any Walt Disney World vacation, but it can also be one of the most expensive and overwhelming! The goal of today's article is not to list the cheapest restaurants at Epcot, but rather the restaurants and quick service locations offering the most for your money.
Note: The prices listed in the article are accurate to the date the article was written. Also, Disney changes their menus quite often so certain menu items mentioned in this article may not be available when you visit.
Future World
Sunshine Seasons – Quick Service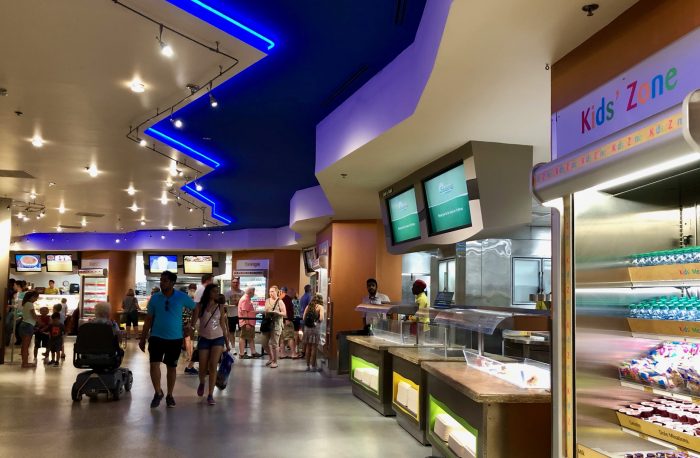 Located in The Land pavilion, Sunshine Seasons is known for its various stations offering a variety of menus ranging from salads and sandwiches to Asian noodles to a particularly yummy bakery. Many of the items are healthier and more diverse than what you find at most quick service restaurants on property. Also, Sunshine Seasons is one of the few locations open for breakfast and uses fruits and vegetables grown in The Land pavilion's greenhouses.
Now while Sunshine Seasons has long been a quality, budget, and diet-friendly destination, it has been more hit and miss in recent months. Personally I still consider it a quality dining destination, but I can't fully endorse it without mentioning that some guests haven't been as pleased with this location as they once were.
World Showcase
Yorkshire County Fish Shop – Quick Service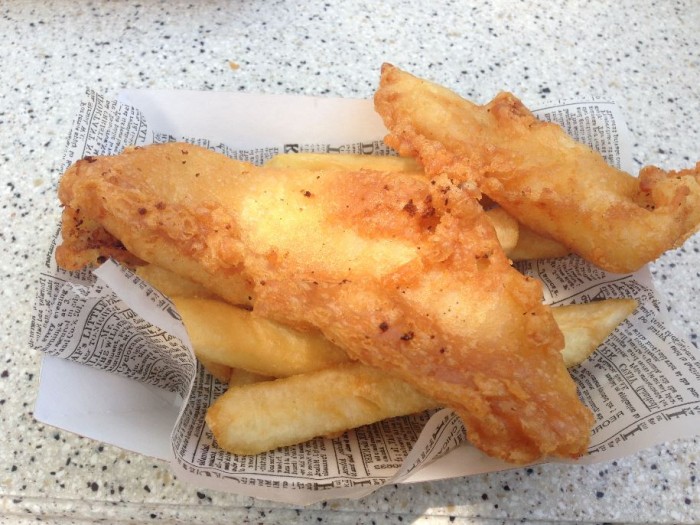 Located at the United Kingdom pavilion, the Yorkshire County Fish Shop has long been a guest favorite due to its quality and consistency. Their specialty Fish and Chips is fantastic and makes for an affordable meal at only $11.49.
Les Halles Boulangerie Patisserie – Quick Service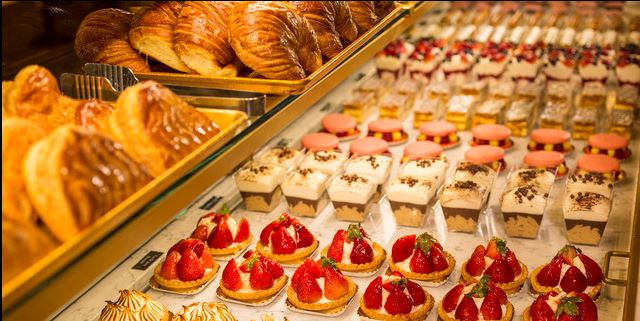 Tucked in the back of the France pavilion, Les Halles is home to a vast assortment of French pastries, desserts, soups, salads, and breads! Almost everything is under $10.00 and absolutely scrumptious. Without a doubt, Les Halles offers table service quality on the go and without the hefty bill.
Kabuki Cafe – Quick Service

Sitting just outside the Japan pavilion, Kabuki Cafe's specialty is Kakigori which is Japanese shaved ice. Guests have the choice of flavors ranging from strawberry, melon, cherry, blue raspberry, tangerine, and even rainbow. Not only is this chilly treat yummy, but the servings are massive, easily shareable, and only $4.00! Guests can also order Kakigori with a sweet milk topping for an additional $1.00.
Liberty Inn – Quick Service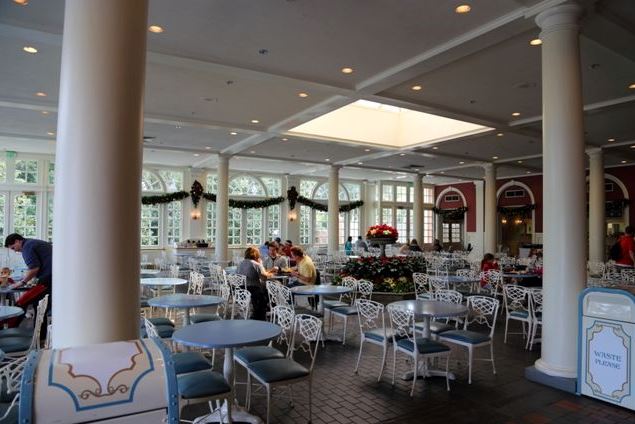 While the menu at this American pavilion restaurant has never been spectacular or even creative, there has always been a few menu items I've been able to recommend at a decent price. Plus, it's a haven for the less adventurous eaters at Epcot. However, the Disney Parks Blog recently announced the Liberty Inn will be closing July 8 to make way for the new Regal Eagle Smokehouse: Craft Drafts & Barbecue. I'm always excited for new menus and experiences, and I'm hoping the Regal Eagle Smokehouse will also be one of the best dining values at Epcot in the future.
Via Napoli Ristorante e Pizzeria – Table Service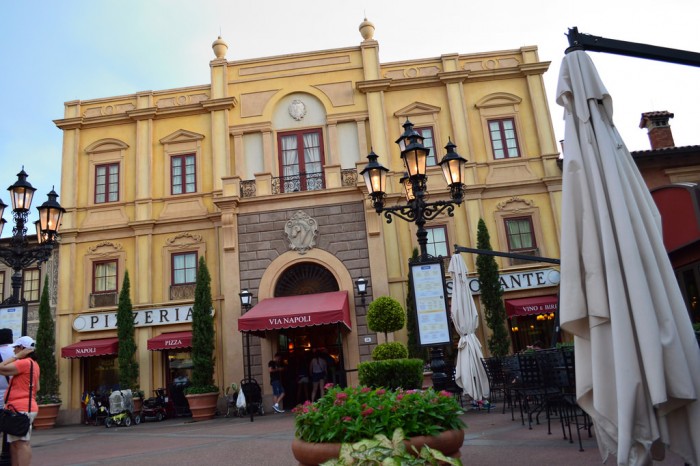 Via Napoli sits in the rear of the Italy pavilion and specializes in authentic Neapolitan pizza. They're not kidding either. The water, flour, and tomatoes used in their pizzas are shipped in from Italy! Via Napoli is one of the few restaurants I make a point to visit each and every trip. It's really that good. Now Via Napoli can be pricey. While I think it's well worth the bill, there are ways to make it surprisingly affordable. For instance, if a family of four shares a large pizza, the price per person is comparable to a quick service restaurant before the tip.
Epcot Festivals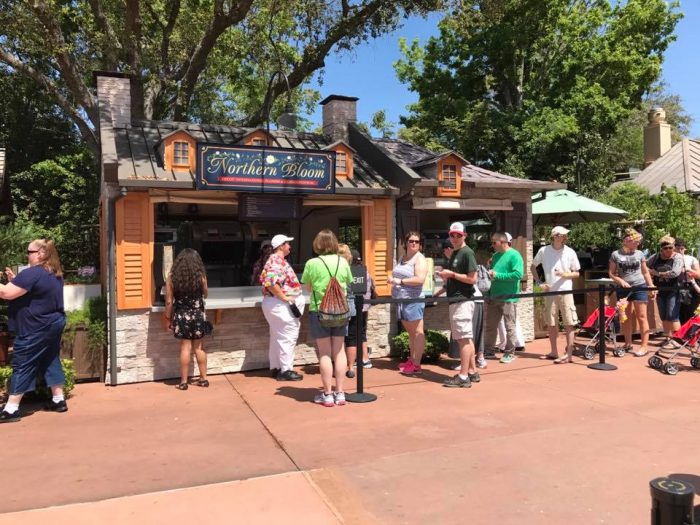 Epcot offers festivals nearly year round these days, and each festival features food booths with unique, themed menus. Therefore, depending on the time of year, particular festival food booths may offer their own yummy dining values. However, I would warn first time Epcot festival guests that some festival booth portions tend to be on the small side, and it is easy to see so many things to eat that you can quickly run up the bill.
Those are some of our picks for the best dining values at Epcot. What restaurants, meals, or treats do you consider to be a great value at the Epcot? Let us know in the comments.