5 Practically Perfect Sweet Snacks We Tried in 2020
Technically you don't have to have a sweet tooth to work on the TouringPlans in-park team, but it does make the job a lot easier! We try a lot of sweet snacks to find what tastes best, is a great value, or ideally both. Sometimes Disney snacks aren't all that noteworthy. ("It's your typical Disney cupcake in flavor and texture" has been noted more than once.) Other times, it's hard not to have a bit of envy at the glorious treats that the team gets to sample.
This year, we were very lucky to find some really amazing treats in the park. Here's our top 5 picks.
Lemon-Blueberry Lunch Box Tart (Woody's Lunchbox, Disney's Hollywood Studios)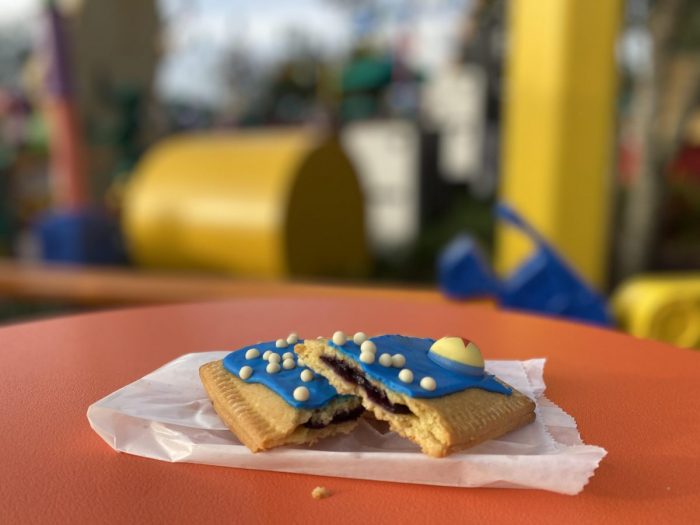 The flavor combination of lemon and blueberry is sorely underrated, and so it's wonderful to see this Lemon-Blueberry Tart at Woody's Lunchbox. This particular preparation comes in a house-made "pop tart" type of pastry. No stale cardboard pastry here — the crust is flaky and has a delightful lemon flavor, and the blueberry filling and frosting add a great contrast in flavor and texture.
Pumpkin Cheesecake Cannoli (PizzeRizzo, Disney's Hollywood Studios)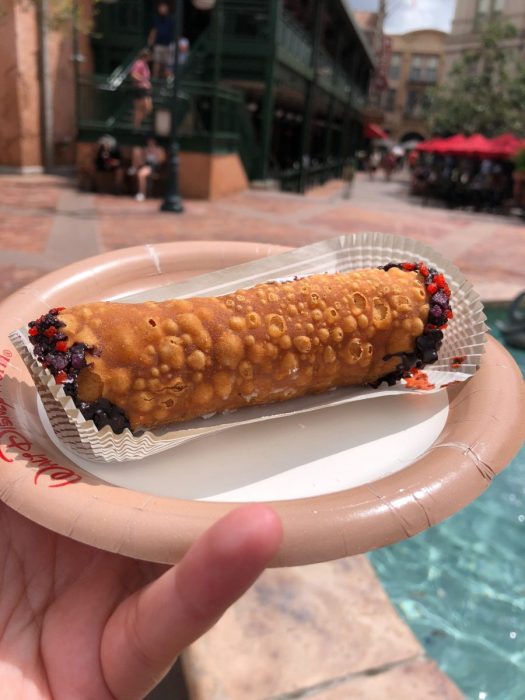 Pumpkin cheesecake filling plus a crispy cannoli shell. If those flavors are your thing, then this was a must-recommend. Oh, and did we mention there was also praline crunch mixed in? Yes, that is able to make this treat even better, and at a price point under $5, you're probably losing money if you didn't try it. Right?
Pumpkin Spice Ice Cream Martini (L'Artisan des Glaces, France Pavilion, EPCOT)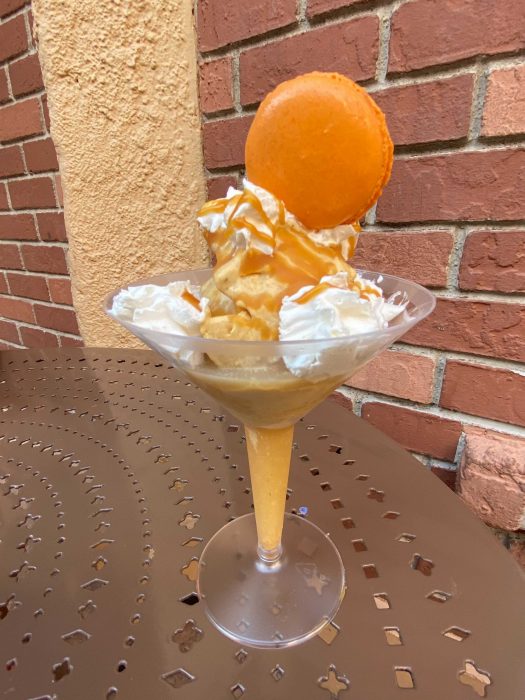 This is one where a picture speaks a thousand words. The Pumpkin Spice Ice Cream Martini is an amazing adult beverage-ice cream-macaron bit of goodness. Pumpkin spice ice cream is scooped into a martini shaped cup, then spiced rum is poured on top. To top it off there is whipped cream, caramel syrup, and a pumpkin spice macaron. Si magnifique!
Gingerbread Cookie Sandwich (Karamell-Küche, Germany Pavilion, EPCOT)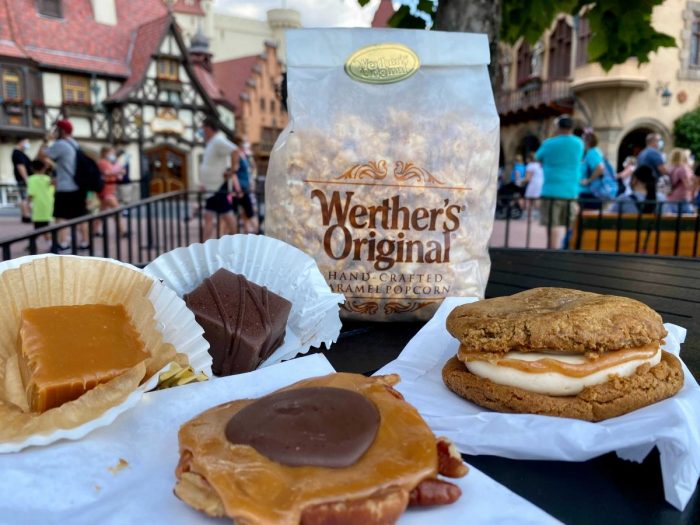 I don't think there's any way to go wrong with ordering something from Karamell-Küche. As long as you like caramel (and if you don't, you have my sympathies), everything here will tempt your tastebuds. One of the best desserts we found this year for the fall was the Gingerbread Cookie Sandwich.  The gingerbread cookies are chewy, the perfect texture with just the right amount of gingerbread spice. There's caramel frosting and a caramel drizzle in the middle of these two delicious gingerbread cookies. It's a seasonal treat worth keeping an eye open for.
Double Chocolate Peppermint Ice Cream Sandwich (Dino-Bite Snacks, Disney's Animal Kingdom)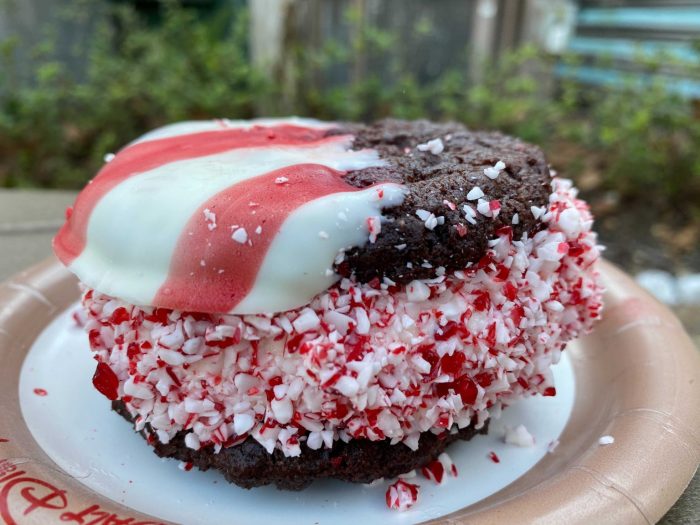 As mentioned before, we eat a lot of snacks, so when there's one that our reviewer says she's making a trip back to get it AGAIN, we know it has to be good. The Double Chocolate Peppermint Ice Cream Sandwich may be the favorite treat of the year. Two dense chocolate cookies make an ice cream sandwich with vanilla ice cream. Then that sandwich is rolled in crushed peppermint candy and dipped in peppermint white chocolate. It looks so festive, and it tastes as good as it looks.
Did you get to try any of these treats this year? Have a favorite we didn't mention? Let us know in the comments.