The Top 3 Burgers at Walt Disney World in 2020
Researching the Walt Disney World theme parks every day makes our team hungry. One of the staples of theme park food is the hamburger. We've had quite a few this year and thought it would be fun to recap some of our favorites.
Note, these are all quick service burgers. Generally the burgers served at any table service restaurant will be better quality, but there are still some gems to be found at counter service locations.
Angus Bacon Cheeseburger at The Sand Bar
Backlot Burger at Backlot Express
Plant-Based Burger at Beaches and Cream
Honorable Mention: Turkey Holiday Burger at D-Luxe Burger
It's hard to wholeheartedly recommend The Sand Bar at Disney's Contemporary Resort considering there are more interesting options on the monorail loop, like Caption Cook's at Disney's Polynesian Village Resort and Gasparilla Island Grill at Disney's Grand Floridian. However, with the Contemporary being right next door to Magic Kingdom, it is a convenient place to have a nice break.
The Angus Bacon Cheeseburger, is served with a generous amount of French fries. This burger is better quality than the standard cheeseburgers served inside Magic Kingdom. Priced at $12.99, which is pretty standard for a Disney quick service cheeseburger, this Angus Bacon Cheeseburger is a better value than the standard burgers inside the parks because of the quality.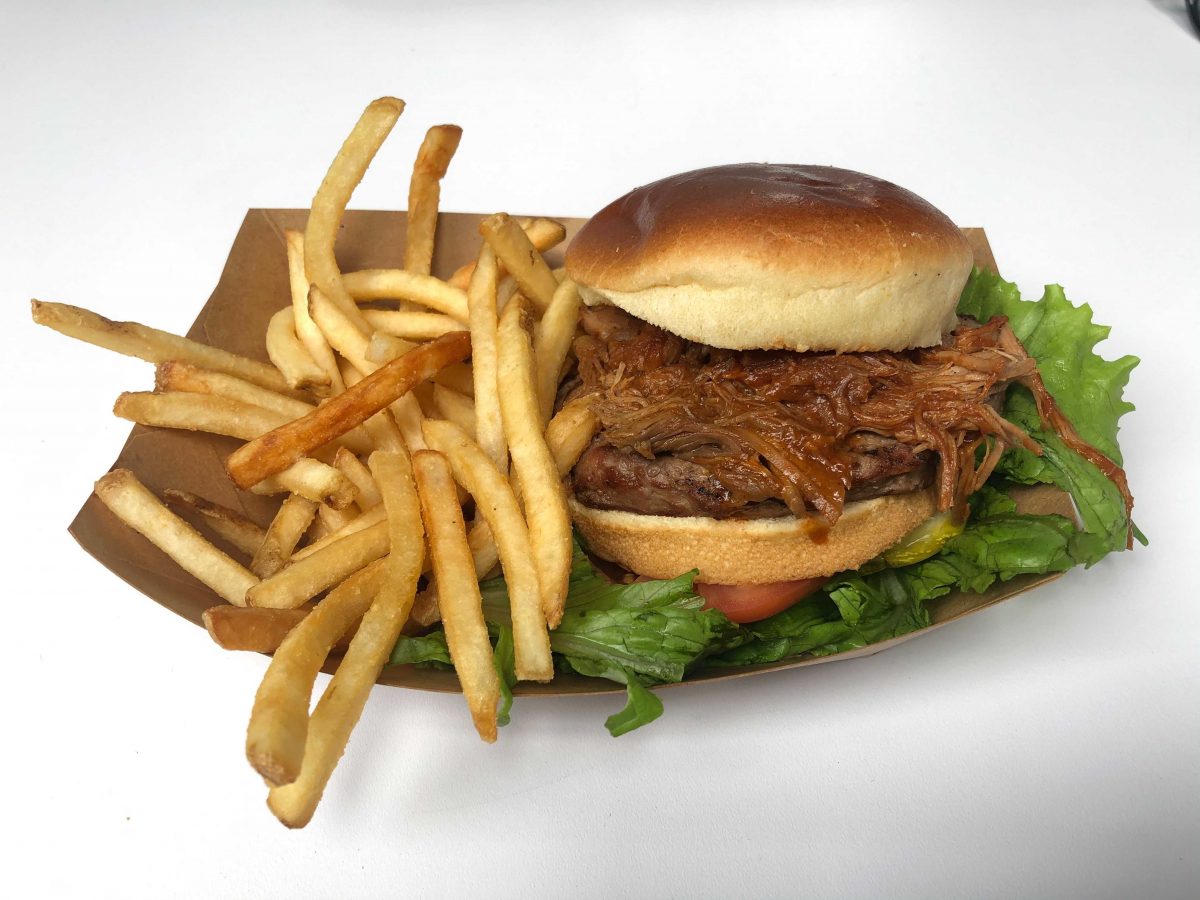 At Disney's Hollywood Studios you can take a step back in time at Backlot Express, which has not changed too much since the park's opening year. The Backlot Burger is a specialty burger that offers so much more than the standard Disney quick service burger. This something extra is indicated in the price of $13.99, but the serving is pretty large and the 1/3 lb. Angus beef burger is loaded with barbecued pulled pork, pepper jack cheese, lettuce, tomato, and pickle. The brioche bun holds this big pile of tasty food together, and you can have apple slices or fries as the side.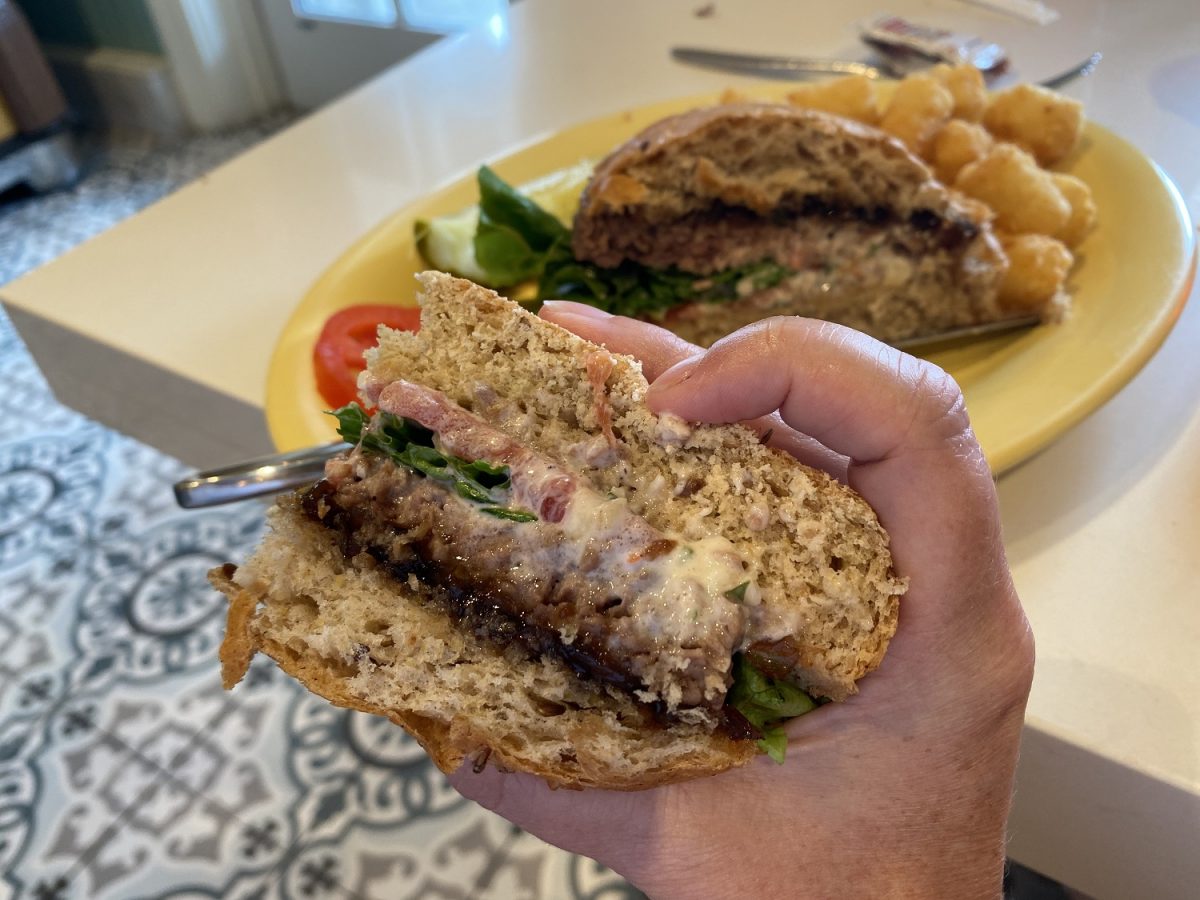 This next burger is delicious, even if you're not that into plant-based options. The Plant-Based Burger at Beaches and Cream, at Disney's Beach Club Resort, is one of the most flavorful burgers we tried this year. The plant-based mayo and the balsamic-onion jam elevate this plant-based burger. The sweetness of the onion jam is addicting. The plant-based mayo is a little tangy and adds a little bit of creaminess. The multigrain bun is flavorful and fluffy, and solidifies this burger as one of the best plant-based burgers at Walt Disney World.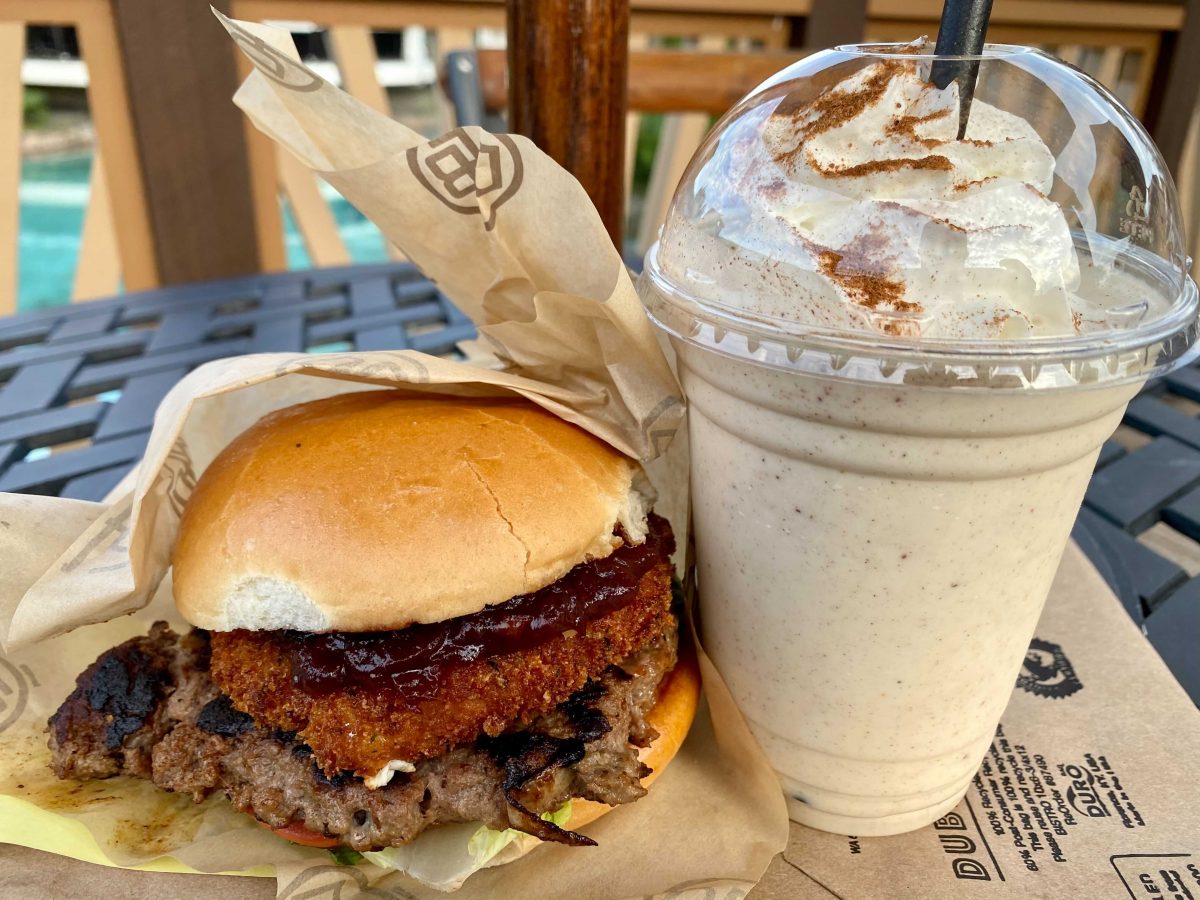 This last burger is only available during the holiday season, but it is included as an Honorable Mention in this list because it showcases the great seasonal items that are available at D-Luxe Burger. If you enjoy checking out seasonal or new flavors at Disney Springs, D-Luxe Burger should be on your list. The Holiday Turkey Burger is a Turkey Burger patty topped with Bacon-Cranberry Jam, Butternut Squash Risotto Cake, Lettuce, and Tomato. Both the Bacon-Cranberry Jam and the Butternut Squash Risotto Cake elevate this burger to gourmet status, the flavor and quality is high. Our team was tempted to harass the cooks for the recipe of the Butternut Squash Risotto Cake. Here's hoping this holly jolly burger is back on the menu next holiday season.
Did you visit Walt Disney World this year? What's the best burger you had?