Then and Now: 50 Years of Disney's Contemporary Resort
On October 1 of this year, Walt Disney World will mark its 50th Anniversary while kicking off an 18-month celebration; and while all four parks are in on the festivities, the 50-year milestone only belongs to a few locations at the most magical place on earth.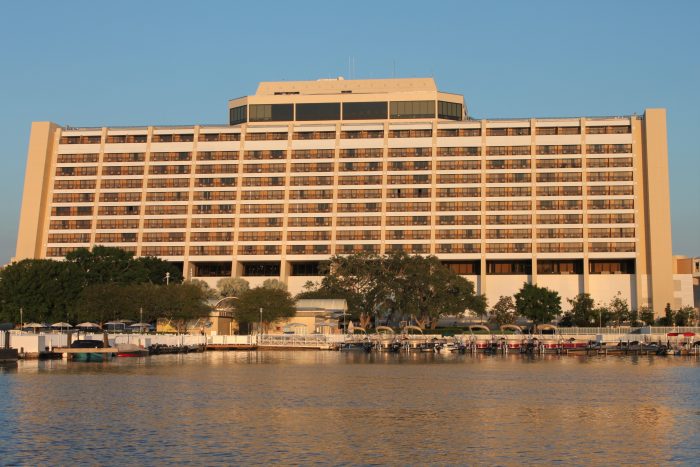 Back in 1969, Disney announced that five resorts would open alongside Walt Disney World's Magic Kingdom Resort. However, only two, along with the Fort Wilderness Resort and Campground, debuted with the park on October 1, 1971. Those two resorts are Disney's Polynesian Village Resort and Disney's Contemporary Resort.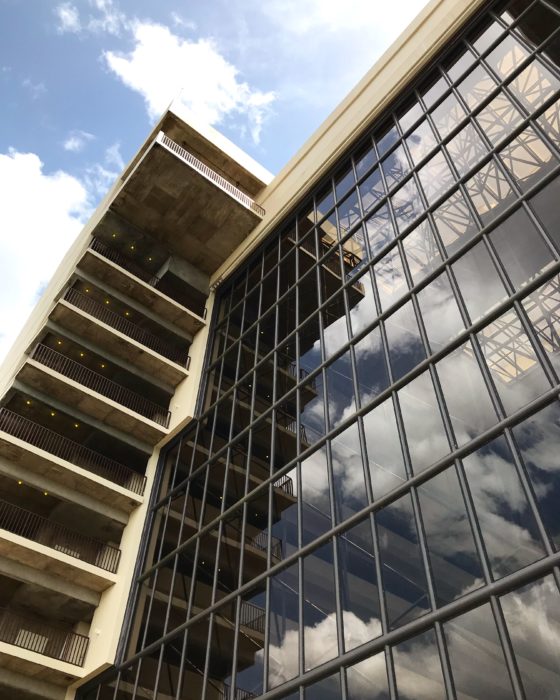 For my first installment of this series to celebrate Walt Disney World's 50th Anniversary, I'm kicking off a look at Disney's Contemporary Resort as it was then in 1971 to now!
So What Is Disney's Contemporary Resort?
Disney's Contemporary Resort is a modern, contemporary-themed Deluxe Resort and one of the most recognized structures at Walt Disney World. In addition to being the closest resort to the Magic Kingdom, the Monorail actually runs right through the resort's Grand Canyon concourse that houses two gift shops, Chef Mickey's, the Contempo Cafe, and its iconic, 90-foot-tall Mary Blair mural.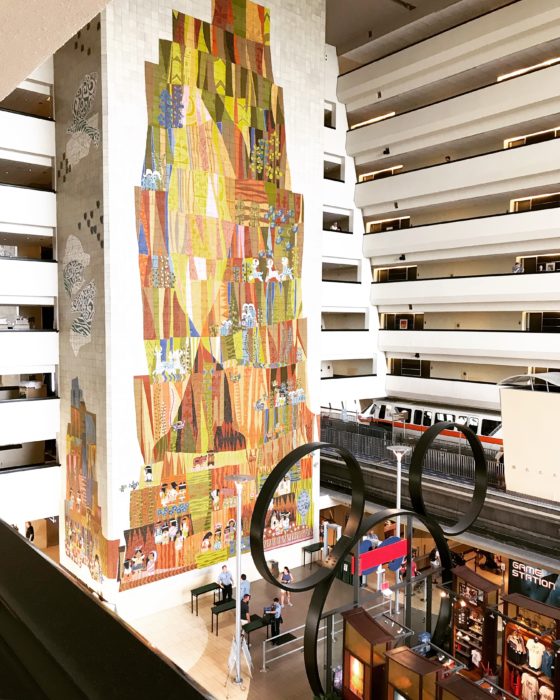 The top of the resort is home to the California Grill, a signature restaurant with rooftop views of the Magic Kingdom and the park's fireworks display.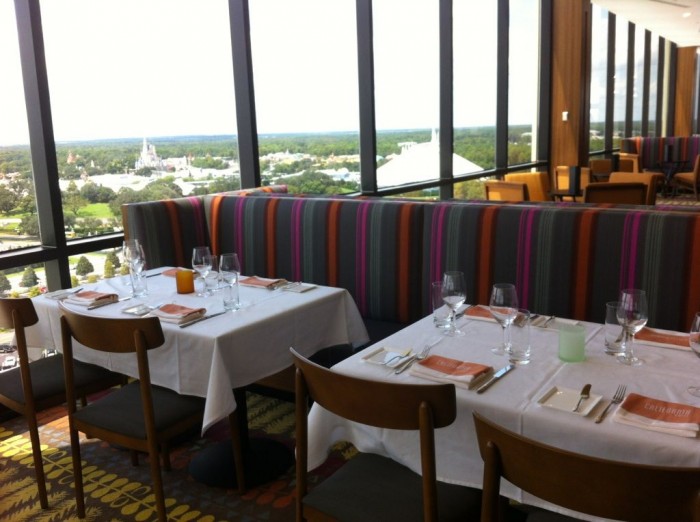 But let's take a trip back in time to 1971 for what the iconic Contemporary Resort was like then.
Facts About Disney's Contemporary Resort Then:
Fact #1: During the planning stage, one of the possible names for the Contemporary was the Tempo-Bay Resort.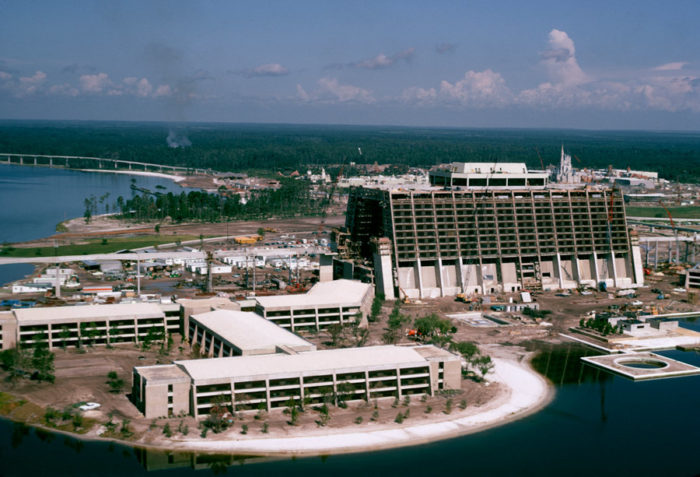 Fact #2: Just like the Polynesian Village Resort, the Contemporary was designed by WED Enterprises (Walt Disney Imagineering), architect Welton Becket, and the United States Steel Corp.
Fact #3: The rooms for both resorts were pre-constructed and then lifted and slid into their respective structures by a crane.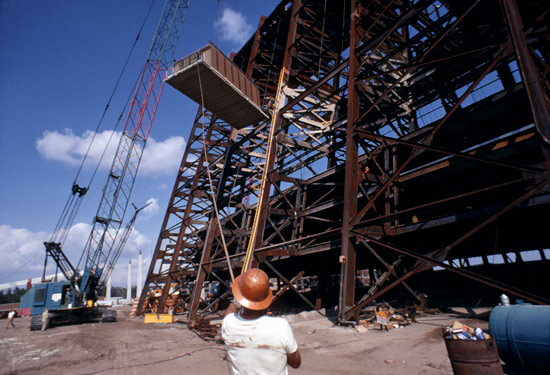 Fact #4: Upon completion, the Contemporary Resort consisted of four buildings with one being its iconic A-frame.
Fact #5: Before it was California Grill, the 15th floor of the resort was home to the Top of the World Restaurant that also featured a dinner show at a certain point in its run.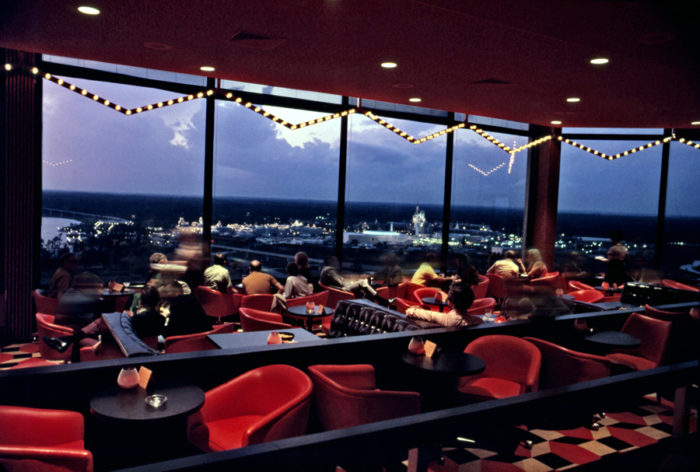 Fact #6: Up until the debut of Disney's Grand Floridian Resort, the Contemporary was considered Walt Disney World's flagship resort.
Fact #7: The Contemporary was the surprising site of President Richard Nixon's "I'm not a crook" speech that occurred in a 1973 press conference in the resort's Ballroom of the Americas.
Facts About Disney's Contemporary Resort Now:
Fact #1: In 2009, the Contemporary's North Garden Wing was replaced with Disney Vacation Club's Bay Lake Tower offering a variety of new rooms (and views) within a stone's throw of the Magic Kingdom.

Fact #2: The resort's unique location offers views of both the Seven Seas Lagoon and Bay Lake, as well as prime viewing for the Electrical Water Pageant and the Magic Kingdom fireworks display.
Fact #3: Guests also have access to two resort pools and an additional DVC pool, as well as a marina, jogging trails, an arcade, shopping, Movies Under the Stars, and holiday displays.
Fact #4: So many Mickeys! Look for giant Mickey Ears in the Grand Canyon Concourse, as well as the neon Mickey wall. Plus, there's a sculpture Mickey photo-op just outside and another that's visible from the Monorail!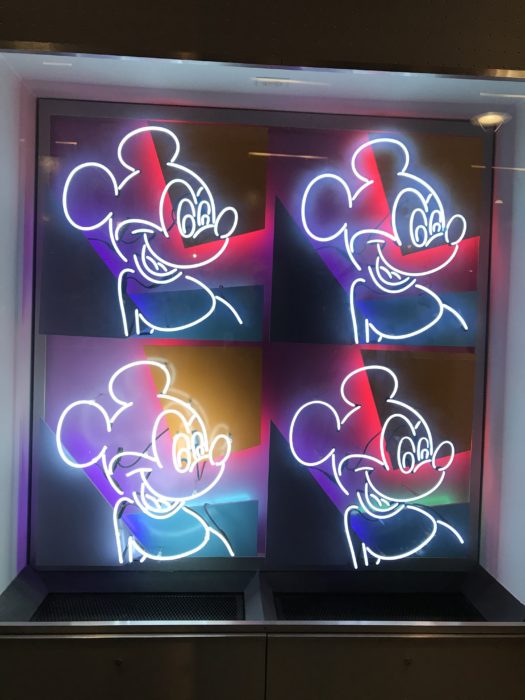 Fact #5: The Contemporary Resort also has its own coffee bar – Contemporary Grounds – on its first-floor lobby serving Joffrey's Coffee, pastries, ice teas, smoothies, and more.
Fact #6: The Contemporary's guest rooms are currently receiving an Incredibles-themed overlay just in time for the 50th Anniversary celebration.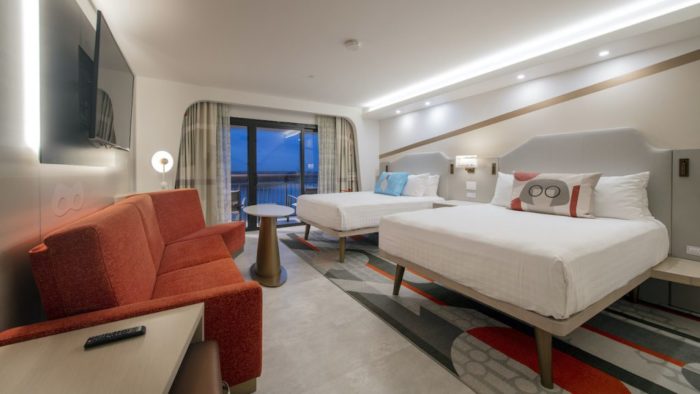 Fact #7: Also, The Wave… of American Flavors restaurant on the resort's first floor is set to close on July 15 for a refurbishment and possible retheme as well.
Did you ever experience the Contemporary Resort back in its early days? Is this Deluxe Resort one of your favorites at Walt Disney World?