These Are the Soda Bottles TSA Is Looking For
Last week, we published an article about TSA and DCL guidelines and restrictions regarding items from Galaxy's Edge. Needless to say, we were as surprised as everyone else about how quickly this topic has… well, blown up. One item that was not listed on the TSA web site as prohibited outright was the empty soda bottles from Galaxy's Edge. After receiving questions from readers with stories about challenges they had bringing the thermal detonator-shaped empty soda bottles with them through security checkpoints, or in some cases having the items removed from their checked baggage, I sent a note to the TSA and received a prompt reply.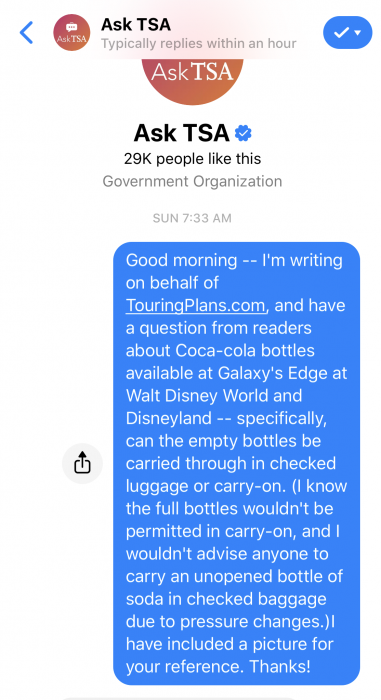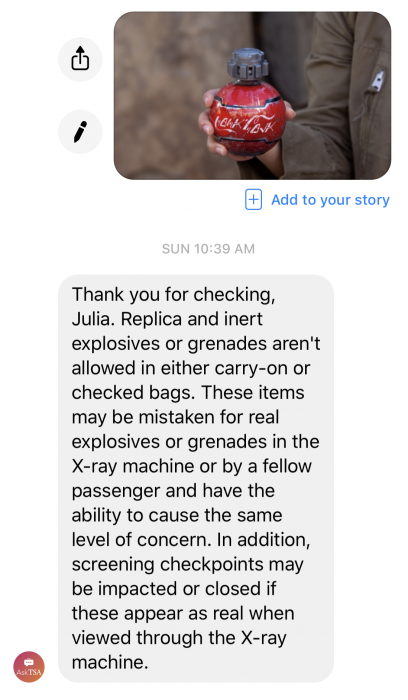 Many readers wrote to say that they haven't run into problems bringing the empty bottles on board, and noting that if you remove the cap, it looks like a round bottle akin to a holiday ornament.
Although the TSA web site has not been updated yet to outright mention these specialty bottles, the AskTSA social media sites have been busy answering a variety of questions about these items.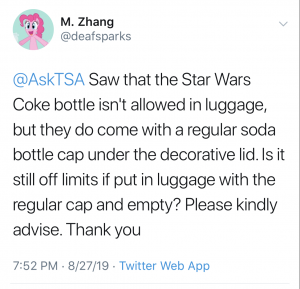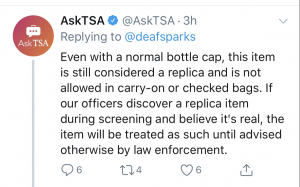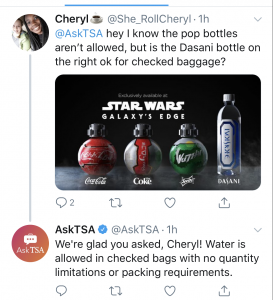 Have people been allowed to bring them on planes or carry them through checked luggage? Yes. Does the TSA have to allow people to pass? No. Whether fair or not, TSA has their rules and regulations in place, and it's a good idea to know what you might run into when deciding if it is worth packing one of these items.