Tortuga Tavern: "Sea" What You Can Find Here
Ye come seekin' adventure and Magic Kingdom eats, eh? Sure, you come to the proper place.
Tortuga Tavern at the Magic Kingdom is a predictably, pirate-themed Adventureland quick-service eatery located just across the way from the entrance to Pirates of the Caribbean.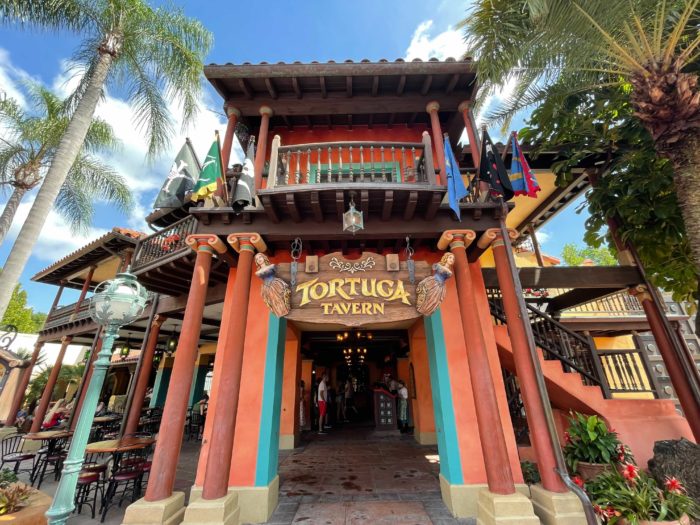 At the time of writing, Tortuga Tavern is open from 11:00 a.m. to 5:00 p.m. offering both indoor and outdoor seating.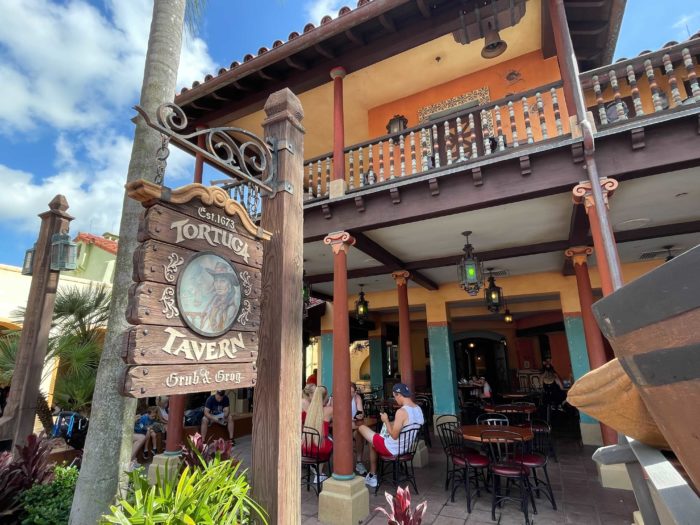 However, if you're a fan of the Pirates of the Caribbean film franchise, be sure to explore the restaurant's interior for some fun references and Easter eggs.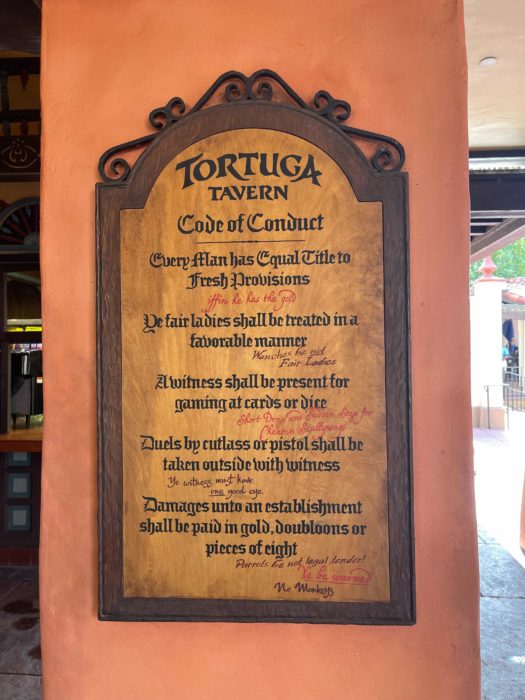 Now Tortuga Tavern's menu changes from time to time and recently revealed a few new items. Our park reporter Chrissy recently sailed over to sample its new offerings. Here's what she discovered.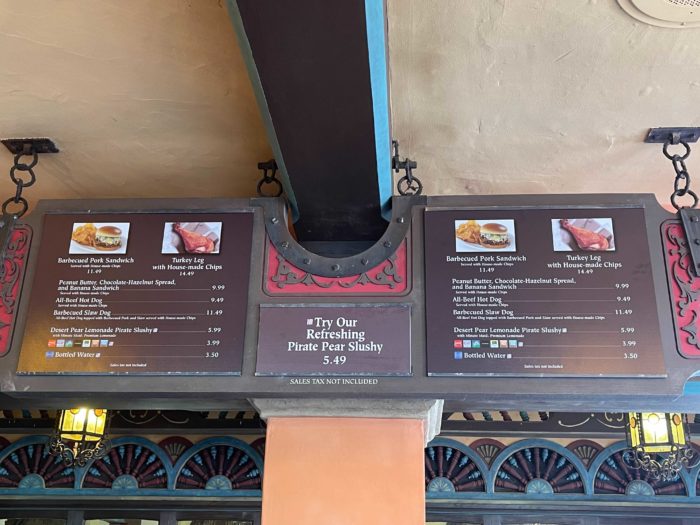 Entrees
Turkey Leg with House-made Chips (at Pecos Bill's after 5:00 p.m. while available) – $14.49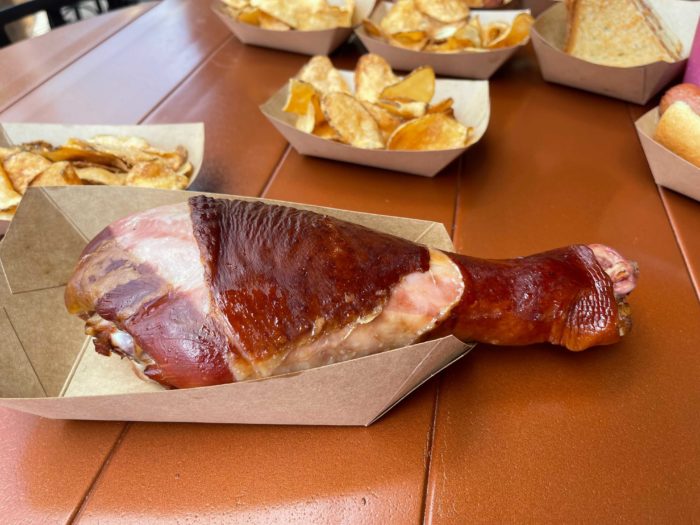 The Turkey Leg is what it is. However, as Chrissy said, here you can enjoy it in A/C while that's not possible at other locations.
Barbecued Pork Sandwich – $11.49
(served with house-made chips)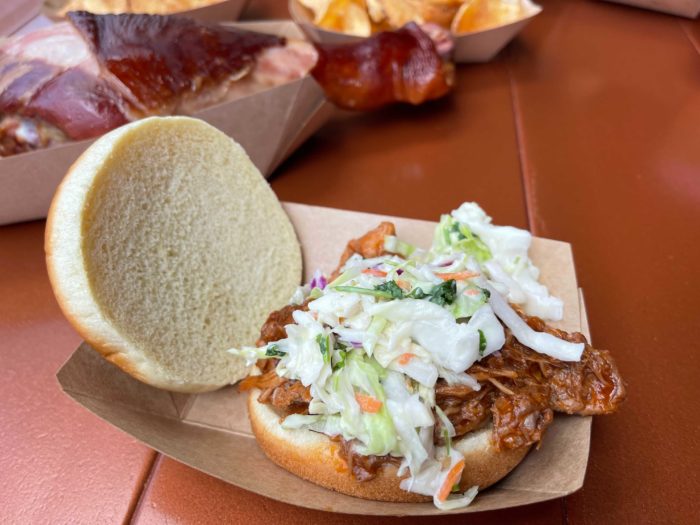 Chrissy liked the pork sandwich with slaw. The sauce was sweet and there was zero heat to it, but it's nice. Not flashy, but good.
Peanut Butter, Chocolate-Hazelnut Spread, & Banana Sandwich – $9.99
(served with house-made chips)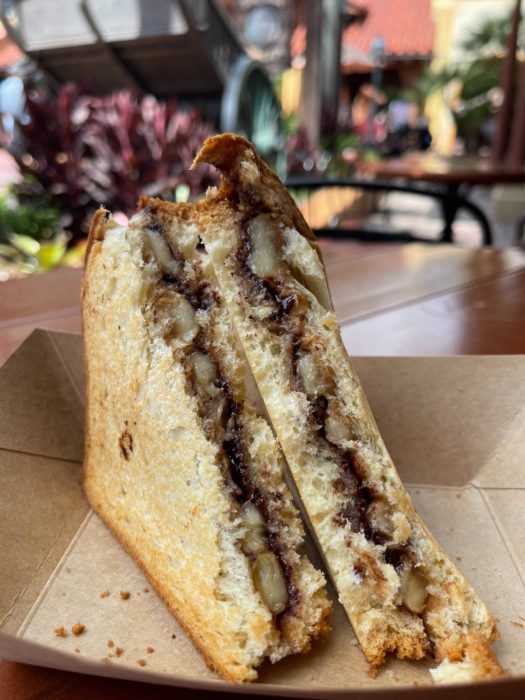 All-Beef Hot Dog – $9.99
(served with house-made chips)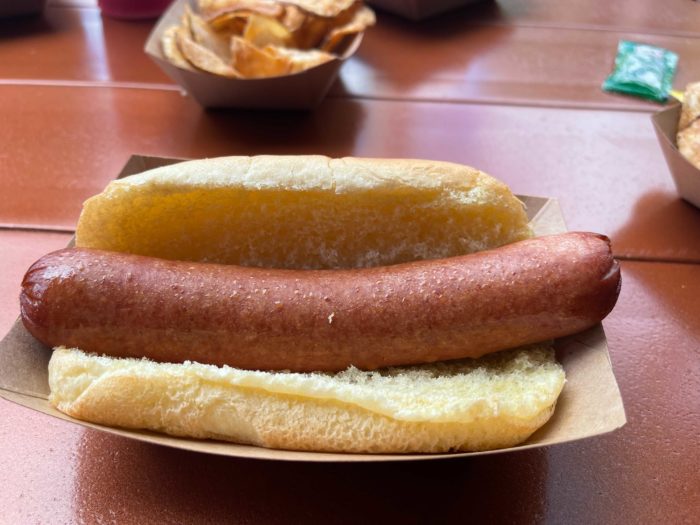 Barbecued Slaw Dog – $11.49
(All-beef hot dog topped with barbecued pork and slaw, served with house-made chips)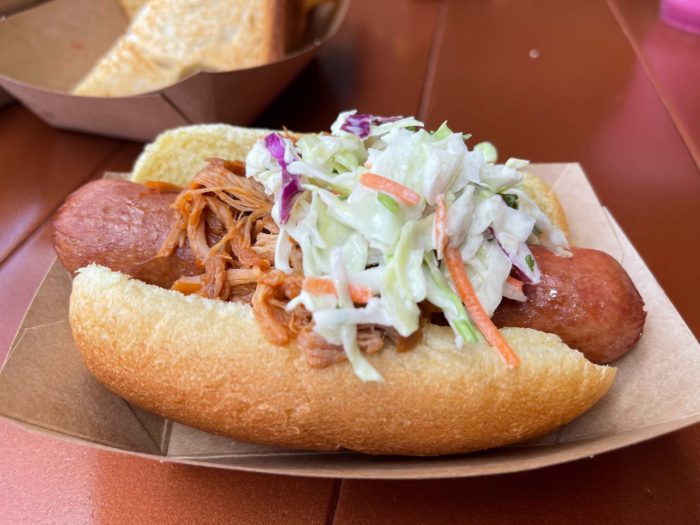 The slaw pork hot dog looks small but could easily feed two with the chips and under the condition that you get your own slushy. (More on that a minute!)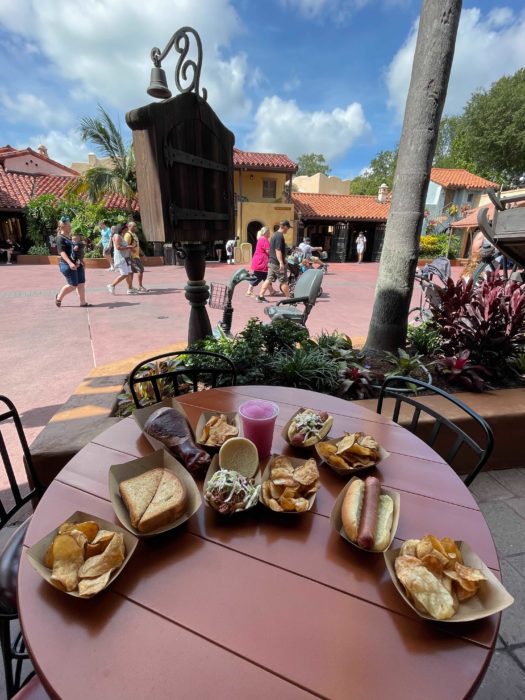 Beverages
Assorted Fountain Beverages – $3.99
DASANI Bottled Water – $3.50
Desert Pear Lemonade Pirate Slushy – $5.99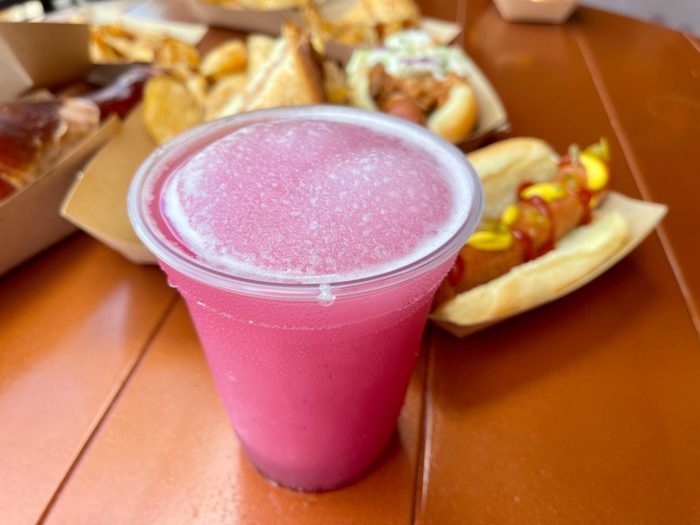 Chrissy says the Desert Pear Lemonade Pirate Slushy is her new favorite! It's fruity, very sweet, and delicious; and it does have a tiny bit of pucker which is wonderful in the heat. You'll want to make sure to get one for yourself. Pirates don't share their plunder!