Top 3 Things We Ate This Week at Disney, August 21, 2021
The TouringPlans in-park team gets to try a lot of food and drink. From quick service locations to table service meals and snacks in between, we try so many different foods to help keep information on our site up to date. Sometimes foods and drinks are wonderful. Other times, not as much. But what really rose to the top? Here's our top 3 food or drink options the in-park team sampled this week.
Candy Corn Shake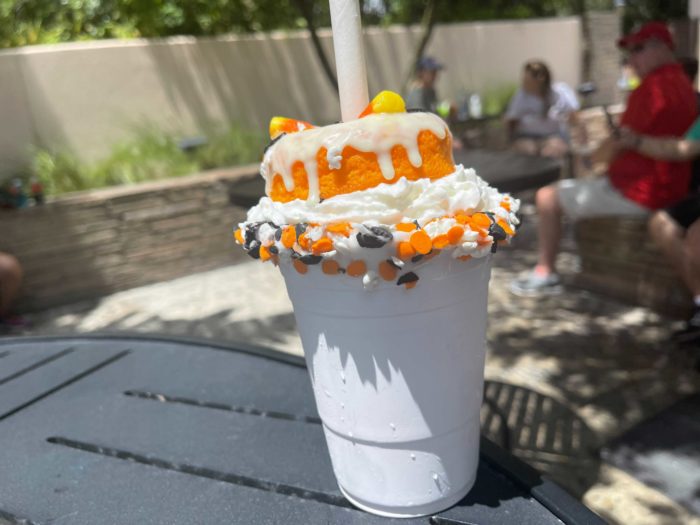 Found at Hollywood Scoops at Disney's Hollywood Studios, this dessert is too much . . . and we love it. This is really two desserts in one, and over the top sweet, but it is something that we do plan to get again. The Candy Corn Shake is topped with a vanilla cake donut, whipped cream, spooky sprinkles, and candy corn, all for $9.49.
Boma EVERYTHING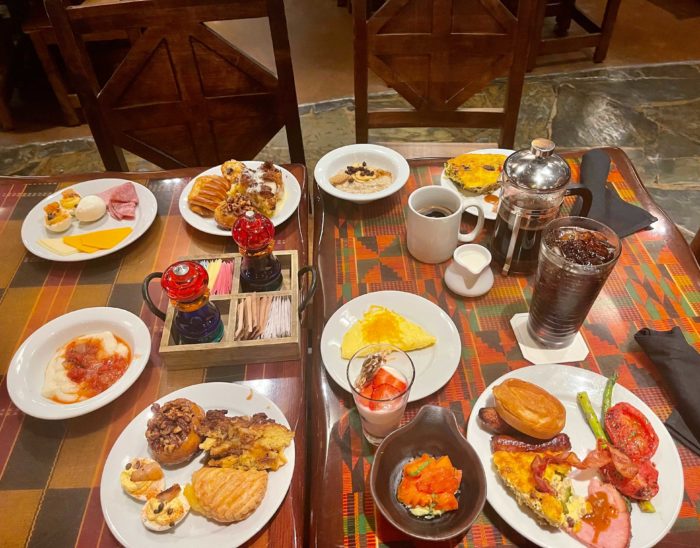 Breakfast is back at Boma, and we tried EVERYTHING. From African-inspired classics like the bobotie and the pap with veggies to the over the top bread pudding with praline sauce, it was so incredible with every bite. You can read our full review here.
New Treats from La Cava del Tequila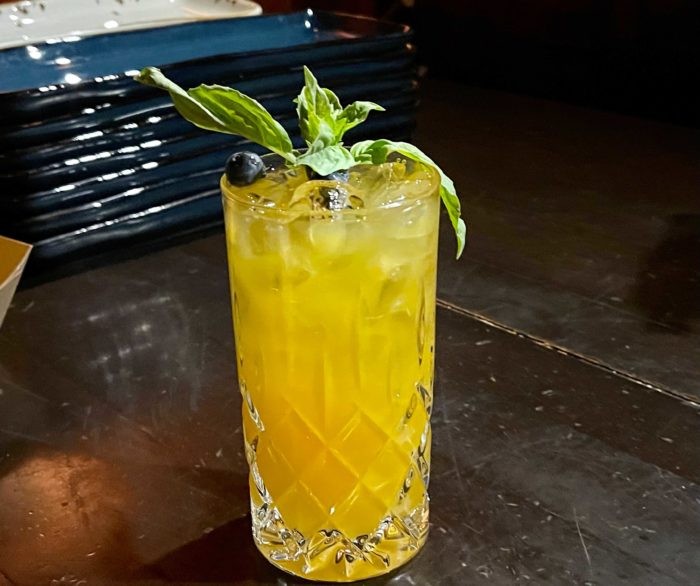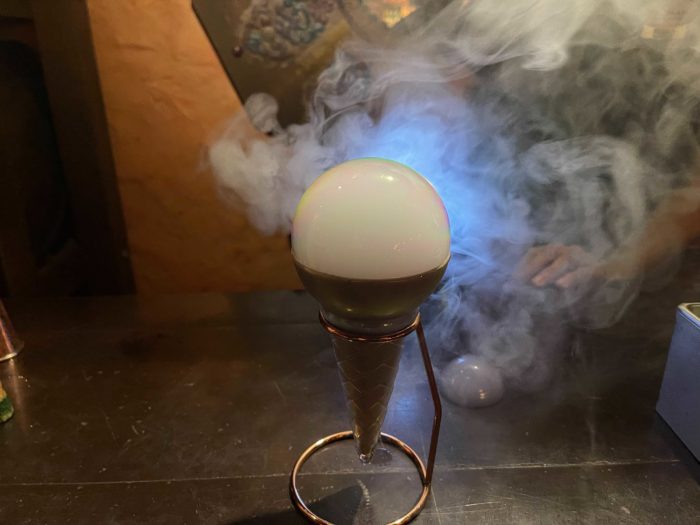 When La Cava says "Hey, wanna try some cool stuff coming soon", you run right on over! We got to try a preview of two new margaritas coming soon. First is the Maelstrom Margarita is BACK. This classic favorite is Tequila Blanco, Mango Puree, Habanero Peppers, Blueberries, and Basil and is served on the rocks with a Tajin Chili Powder rim. It is $18, and we know it will be popular.
Coming at the end of the month is the other treat — the Chocolate Ice Cream Margarita. A price hasn't been set yet, but this one blew us away. See that smoke? It's a bubble coffee scented smoke to enhance a drink that basically tastes like a chocolate-tequila cake in a glass. This is one you'll want to try when it comes out, and special thank you to La Cava del Tequila for the sneak peak.
That's just some of the amazing things we've eaten this week. Have any suggestions for us next week? Let us know in the comments.