Top 3 Things We Ate This Week at Disney, September 4, 2021
The TouringPlans in-park team gets to try a lot of food and drink. From quick service locations to table service meals and snacks in between, we try so many different foods to help keep information on our site up to date. Sometimes foods and drinks are wonderful. Other times, not as much. But what really rose to the top? Here's our top 3 food or drink options the in-park team sampled this week.
Wilderness Explorer Cupcakes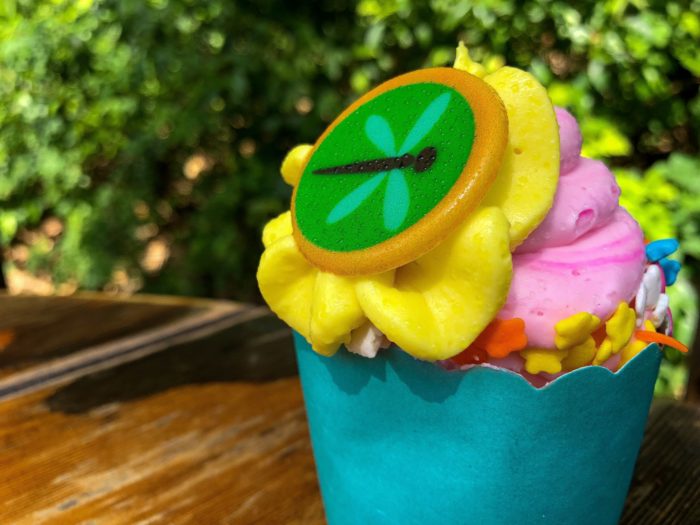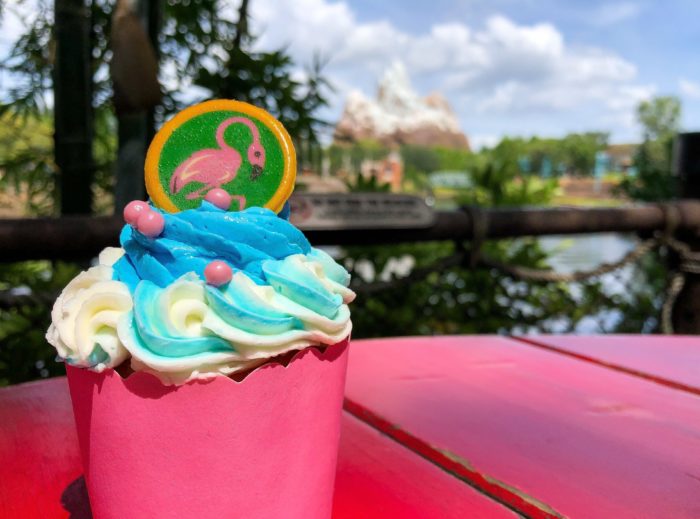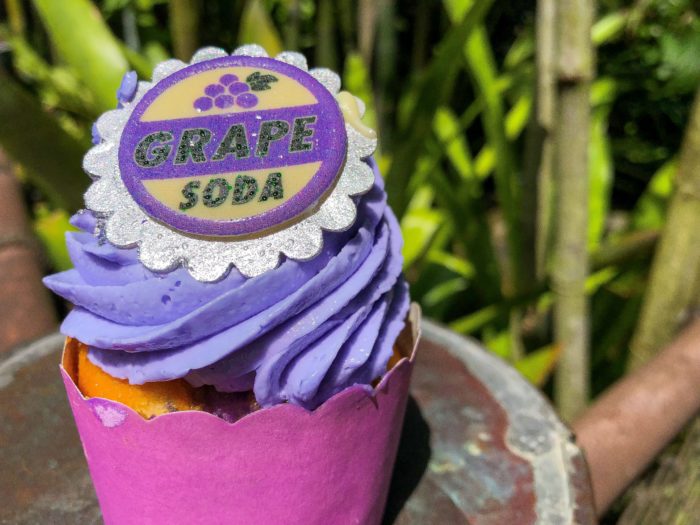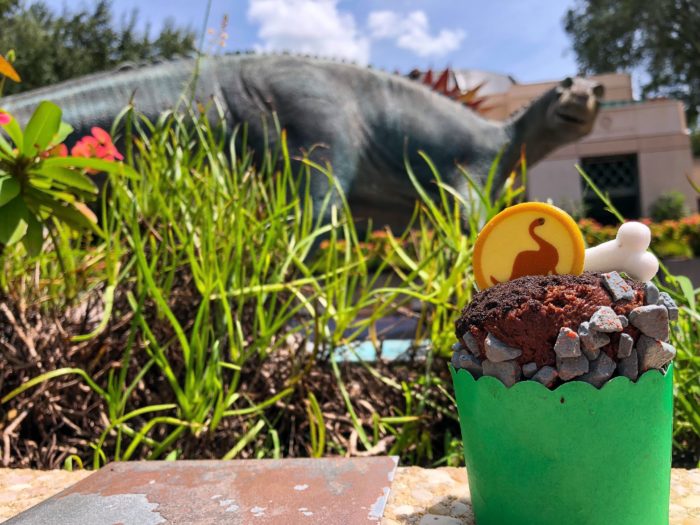 Over at Disney's Animal Kingdom, there's an assortment of cupcakes with a unique theme — they're all decorated with Wilderness Explorer badges. If you're not familiar, the Wilderness Explorer program is an educational scavenger hunt all around Animal Kingdom. Not only do these look great, they taste delicious. The flavors are:
Dragonfly:Lemon cake with creamy lemon filling, topped with vanilla frosting (Creature Comforts [Starbucks])
Flamingo: Vanilla and coconut (Flame Tree BBQ)
Grape Soda: Vanilla cake with grape soda custard and grape pop rocks (Creature Comforts, Flame Tree BBQ, and Restaurantosaurus)
Dinosaur: Chocolate cake with chocolate cheesecake filling (Restaurantosaurus)
By far, the favorite was the Dinosaur one — who doesn't love chocolate cheesecake flavor!
Halloween Treats at the Grand Floridian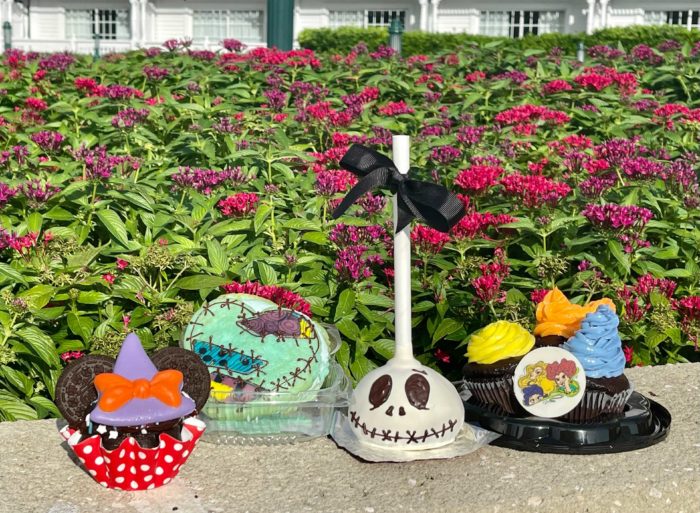 Halloween treats have come to Gasparilla Grill at Disney's Grand Floridan Resort. The four treats are:
Be-Witching Minnie Mouse Cupcake: Cookies 'n Cream-filled chocolate cupcake enrobed in chocolate ganache and topped with a Minnie Mouse chocolate witch hat.
Sally's Stitched Up Whoopie Pie Heart: Vanilla Heart-shaped Whoopie Pie adorned with Sally's Signature Patchwork
Jack Skellington Pumpkin Pie Pop
Hocus Pocus "Amuck" Cakes: Rich Devil's Food Cake with Peanut Boo-tter Filling, decorated to resemble all three Sanderson Sisters
Gasparilla does such a great job with desserts, but the one that was the stand-out winner was the Jack Skellington Pumpkin Pie Pop. It has an almost mousse-like pumpkin pie filling enrobed in white chocolate. The pumpkin and spice flavor just screams fall flavors, and it's rich enough that you could split this one easily. The others are good, but if you like pumpkin pie, Jack is the man.
Haunted Mansion Eclairs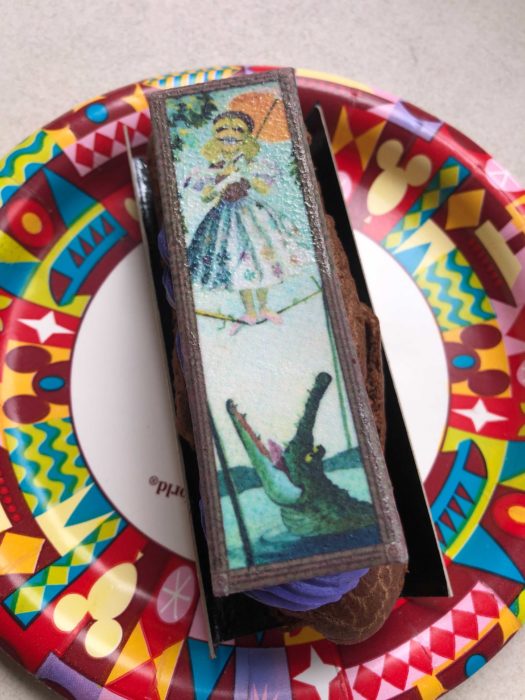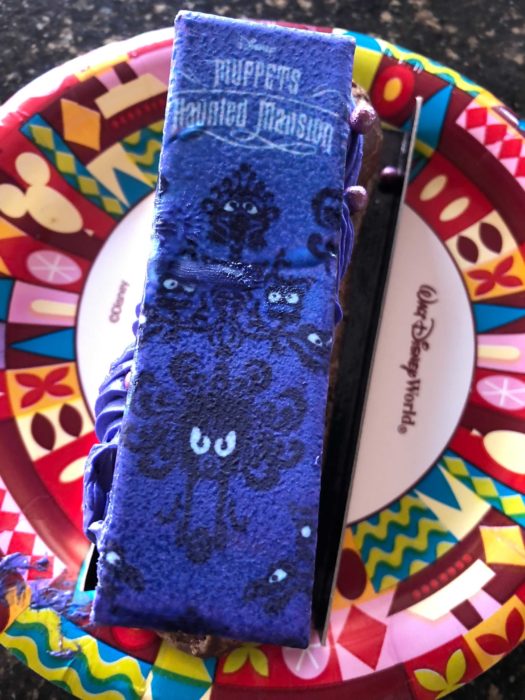 Four different designs of eclairs to celebrate the upcoming Muppet Haunted Mansion movie are now available at PizzeRizzo at Disney's Hollywood Studios. These are simply a work of art, but they're also delicious. It has a wonderful chocolate eclair shell filled with delicious and creamy dark chocolate mousse. The buttercream frosting used to hold the artwork onto the eclair. It's rich and creamy and so full of chocolate flavor!
That's just some of the amazing things we've eaten this week. Have any suggestions for us next week? Let us know in the comments.