Top 3 Things We Ate This Week, May 22, 2021
The TouringPlans in-park team gets to try a lot of food. From quick service locations to table service meals and snacks in between, we try so many different foods to help keep information on our site up to date. Sometimes foods and drinks are wonderful. Other times, not as much. But what really rose to the top? Here's our top 3 foods the in-park team sampled this week.
Ice Cream!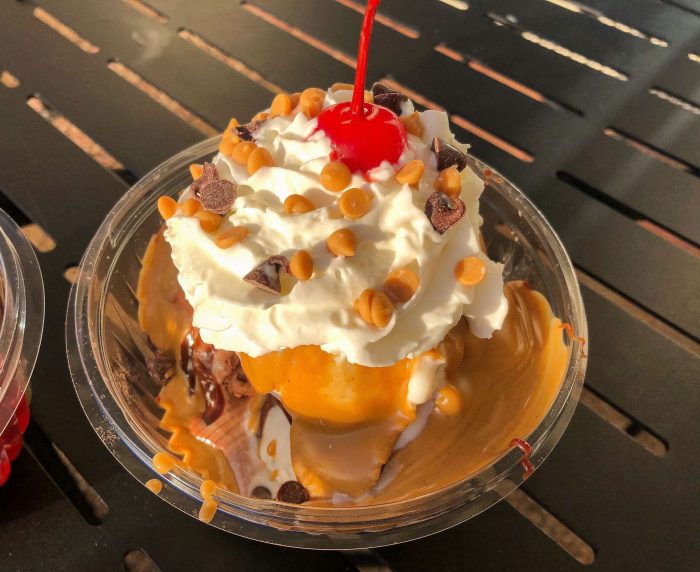 The newly opened BoardWalk Ice Cream is almost like a tasting menu for Beaches and Cream. There's a wide variety of ice cream and toppings with prices that are pretty reasonable. The Thundering Surf Peanut Butter and Chocolate Sundae is an amazingly rich treat for people who love the flavors of the No Way Jose but really know that this is probably just enough when you're going to be walking for miles upon miles after eating it. Peanut butter and chocolate make such a great pair!
More Ice Cream!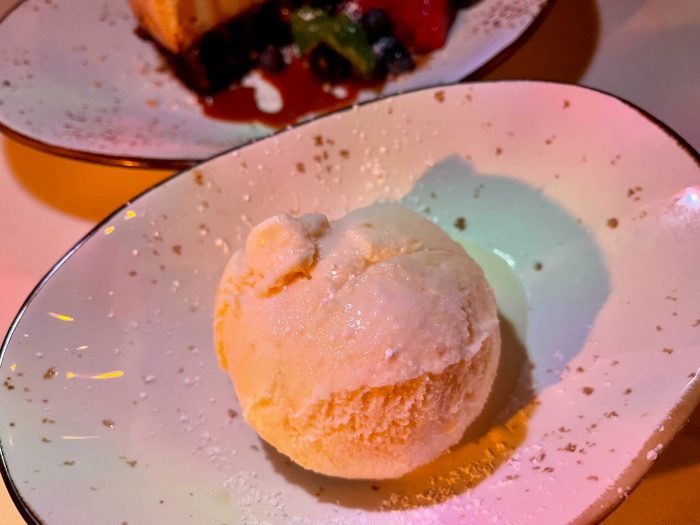 We'll have a complete review of our trip to San Angel Inn on the blog soon, but certainly needed to mention this for our best of list. This is sweet corn ice cream. if the idea sounds a little weird, I assure you that once you've tried it, you'll wonder why you don't see this more often. It tastes like that first crop of sweet corn in the summertime, but somehow made into an ice cream that is mild, sweet, and yet flavorful all at the same time. If you're going to San Angel Inn, you'll want to try this dessert.
Not Ice Cream!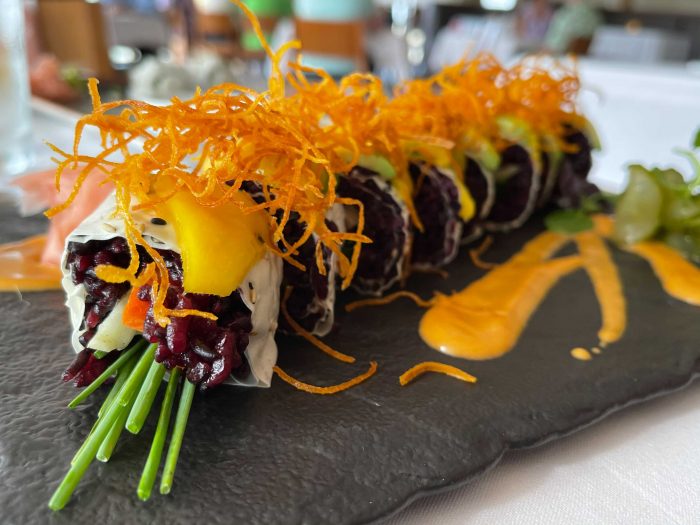 It's no surprise that dining at California Grill was a highlight this week. One of the best things our team had was the Forbidden Roll, a plant-based sushi offering with forbidden black rice, shiitake mushrooms, pickled mango, and smoked paprika aioli, $20. This roll is visually stunning and tasted even better.
That's just some of the amazing things we've eaten this week. Have any suggestions for us next week? Let us know in the comments.