Top 3 Things We Ate This Week, May 15, 2021
The TouringPlans in-park team gets to try a lot of food. From quick service locations to table service meals and snacks in between, we try so many different foods to help keep information on our site up to date. Sometimes foods and drinks are wonderful. Other times, not as much. But what really rose to the top? Here's our top 3 foods the in-park team sampled this week.
Amorette's New Treats
Who doesn't love the treats at Amorette's Patisserie in Disney Springs? It's hard to go wrong with anything that they put on display there. Currently, they have two new treats that we had to try.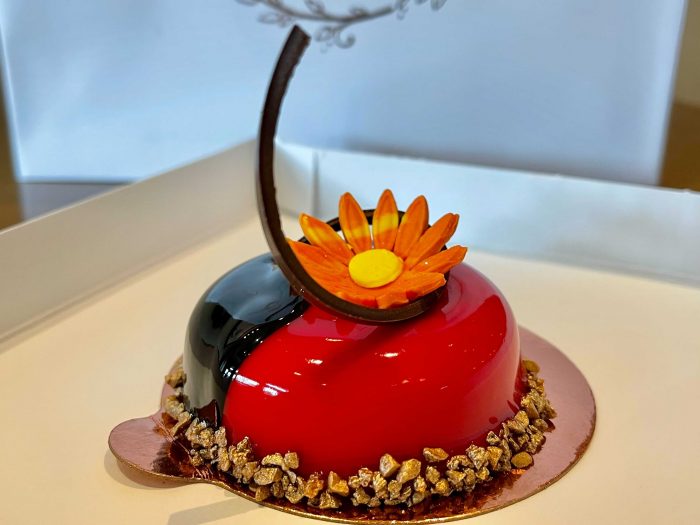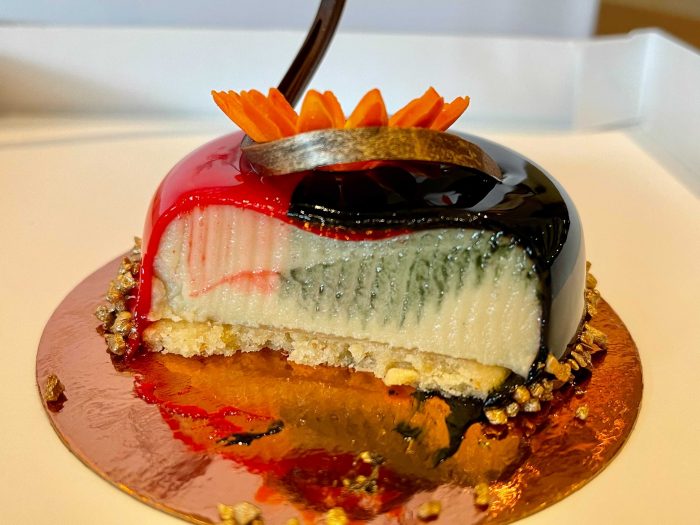 First up is Chef Jessi's Jasmine Tea Cream Tart for Asian Pacific American Heritage Month. On a butter nut cookie crust is jasmine tea cream with lychee, raspberry, and passion fruit gelee. The price of this work of art is $8, and it is well worth that. The flavors blend incredibly well, and are both unusual enough that you won't find something like this just anywhere but are approachable enough that anyone who loves the blending of sweet and tart fruit tastes will love it.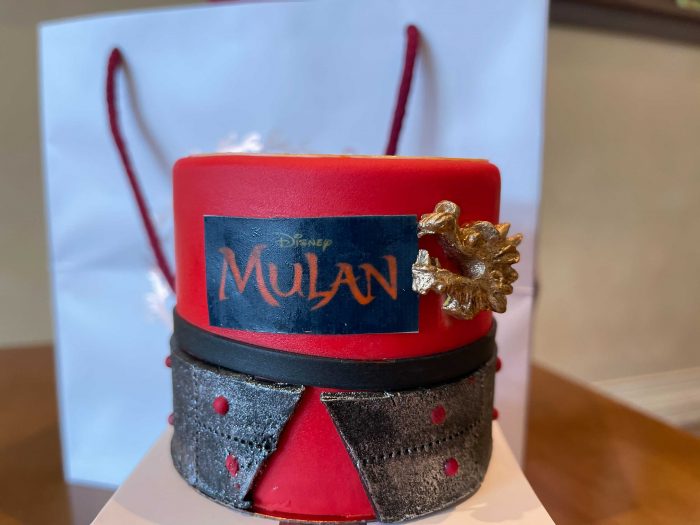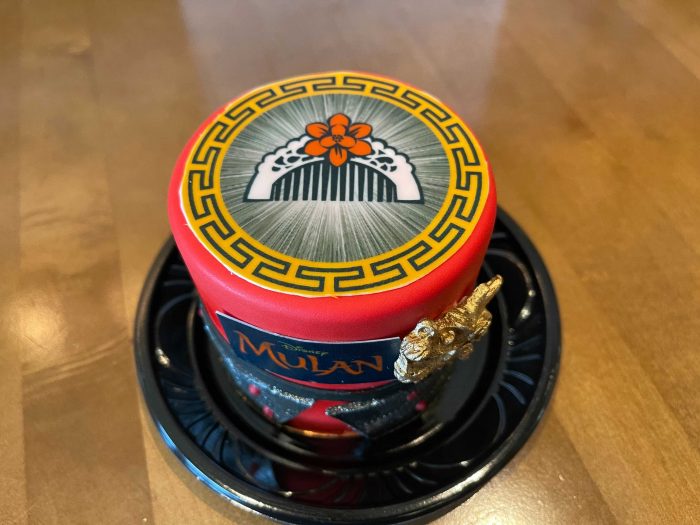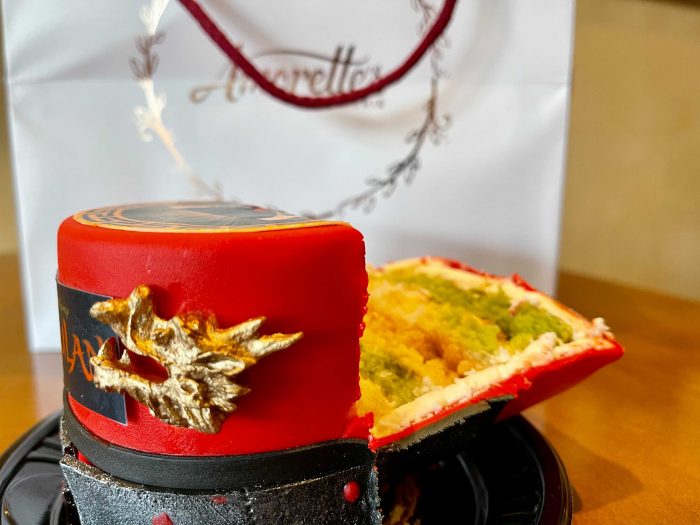 It wouldn't be Amorette's without a simply gorgeous petit cake. This Milan-themed petit cake is matcha and lemon chiffon cakes with green tea, simple syrup, ginger honey mousse, lemon curd, and candied ginger crumb. In addition to being beautiful, this cake has some really bold flavors. They work well together, and the presentation is more beautiful than some wedding cakes I've seen. Like other petit cakes at Amorette's, this one is $22.
The Ganachery Hot Chocolate Bomb for Halfway to Halloween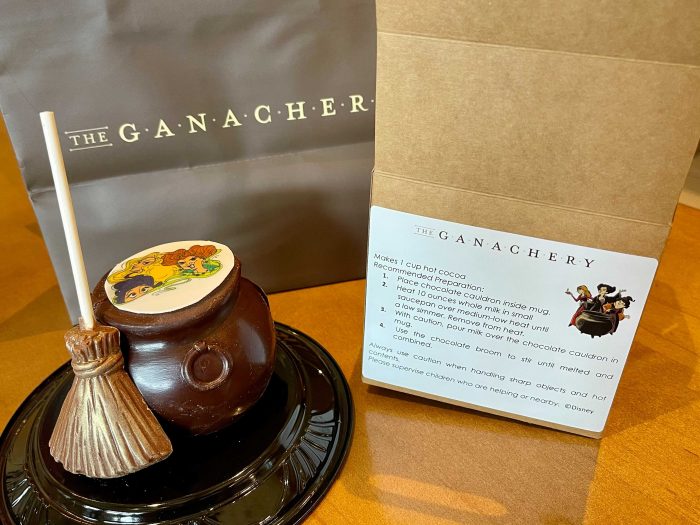 This wickedly good treat from The Ganachery is a great way to get some halfway to Halloween vibes going on. This Hocus Pocus-themed chocolate bomb makes an incredible mug of hot chocolate. Simply put the cauldron in a mug, pour warm milk over it, and use the chocolate broom to stir until melted. It certainly put a spell on us!
Beef Candle — Yes, Really.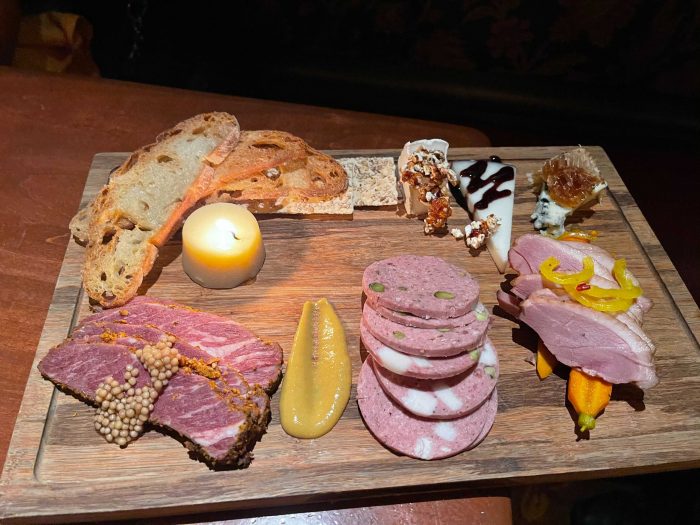 We'll have a full review coming soon, but this has to be one of the most unusual things we've eaten recently at Walt Disney World. On the charcuterie plate at Le Cellier, there's a lovely decorative candle. Made of beef fat with garlic and rosemary, as the candle melts, you use it like you would butter or oil on your bread. It's unique and, more importantly, delicious!
That's just some of the amazing things we've eaten this week. Have any suggestions for us next week? Let us know in the comments.