Top 3 Things We Ate This Week, May 8, 2021
The TouringPlans in-park team gets to try a lot of food. From quick service locations to table service meals and snacks in between, we try so many different foods to help keep information on our site up to date. Sometimes foods and drinks are wonderful. Other times, not as much. But what really rose to the top? Here's our top 3 foods the in-park team sampled this week.
Dark Side Chocolate Creation, Disney's Hollywood Studios
A malted milk chocolate mousse dome with raspberry mousse topped with slivered almonds sitting on a chocolate shortbread cookie.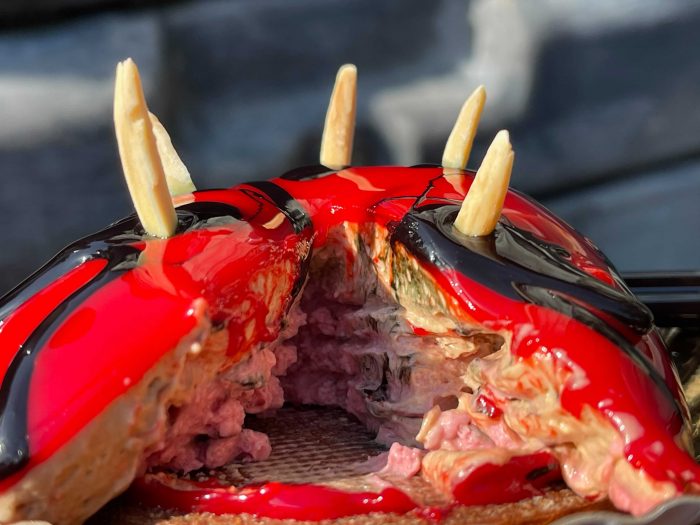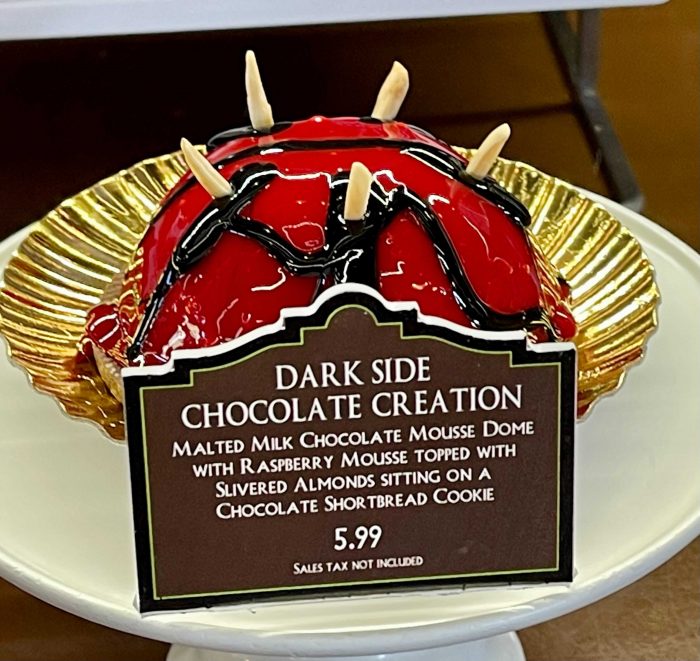 This special treat was around to help celebrate May the 4th (be with you), the ever-popular Star Wars-themed holiday. In our view, you can't go wrong with raspberry and chocolate flavors, and adding the bit of malt to it just made it even better. Hopefully Disney will bring something with this flavor back for another time!
Empanada de Barbacoa, Choza de Margarita, EPCOT
Empanadas filled with barbacoa beef. Topped with chipotle sauce, crema mexicana, and queso fresco.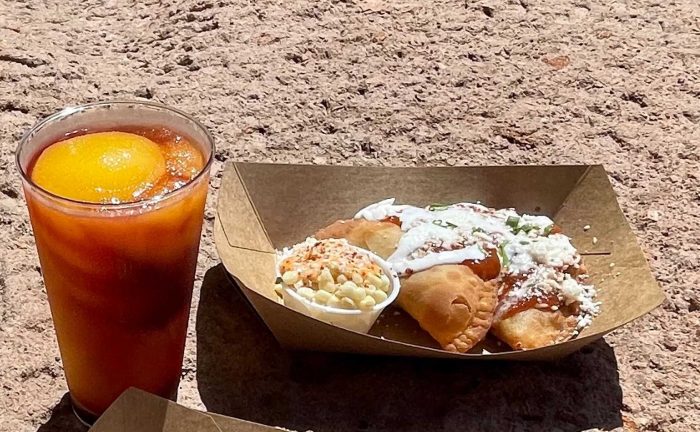 These have the feel of one of those Food and Wine Festival treats that you just love to buy every time you walk by, but they're a permanent offering at Choza de Margarita outside the Mexico Pavilion in EPCOT. They're crispy and flakey and the filling is simply scrumptious. If this isn't part of your snacking system at EPCOT, it needs to be!
Amerena Cherry Gelati, Gelateria Toscana, EPCOT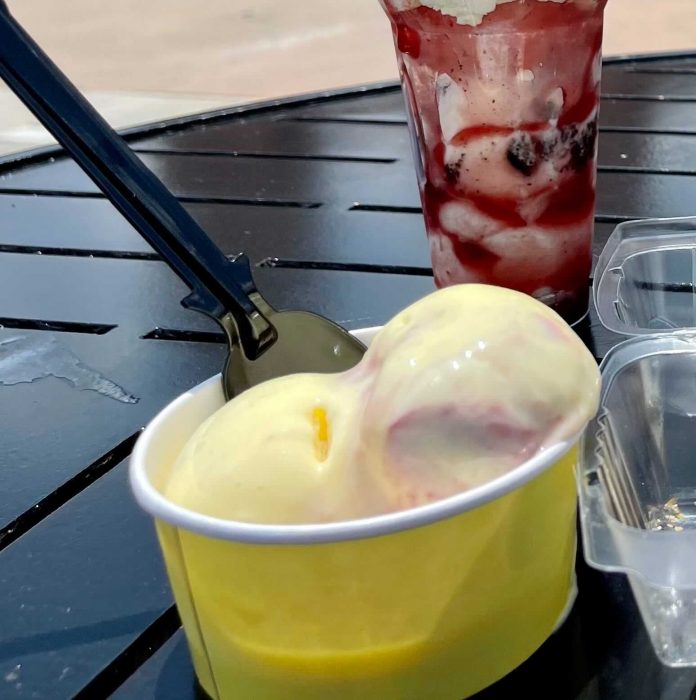 According to Wikipedia, "The Amarena cherry is a small sour dark colored Italian cherry grown in Bologna and Modena, two cities of Italy." Perhaps it is because this is a sour cherry that the gelati doesn't taste painfully sweet. It's the right blend of creamy goodness with a bright flavor, and will be a must-have throughout the summer months.
There you have just three of the things we enjoyed this week. Which would be your favorite? Got anything you'd like us to try for next week? Let us know in the comments.