Top 3 Things We Ate This Week, June 5, 2021
The TouringPlans in-park team gets to try a lot of food. From quick service locations to table service meals and snacks in between, we try so many different foods to help keep information on our site up to date. Sometimes foods and drinks are wonderful. Other times, not as much. But what really rose to the top? Here's our top 3 foods the in-park team sampled this week.
Mango Sorbet Ice Cream Martini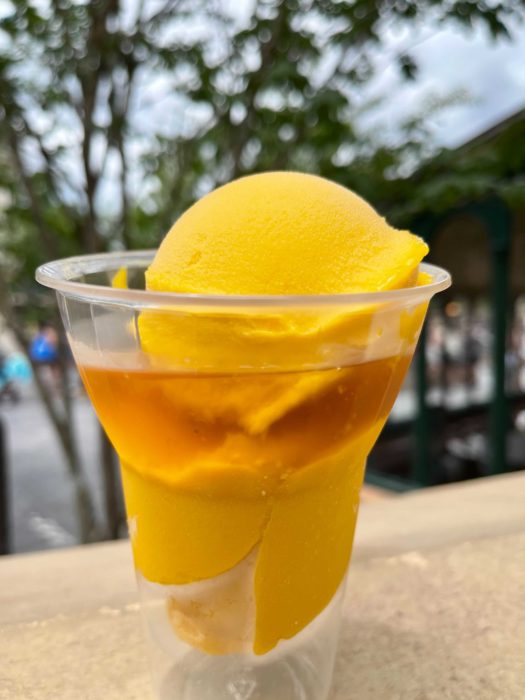 Could this be the best summertime treat at EPCOT? Mango sorbet and Grand Mariner make this such a tasty way to cool off with tart and sweet flavors blending magnificently. Available at L'Artisan des Glaces for $11.97, this was just what the doctor ordered for a way to end a hot day at EPCOT.
Seasonal Strawberry Macaron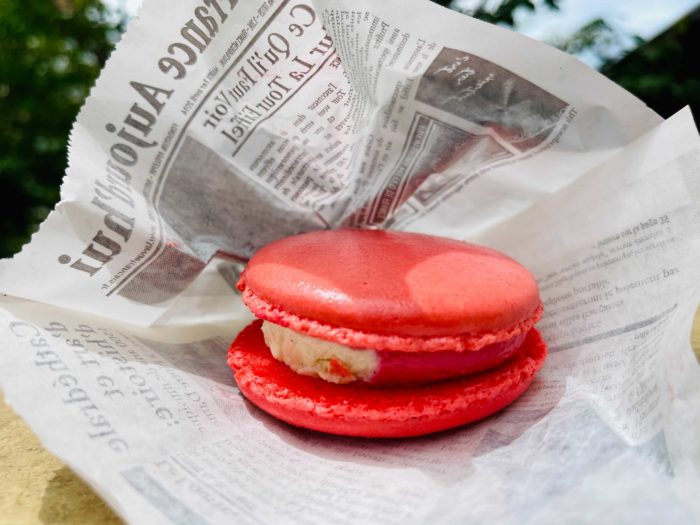 Technically the Ice Cream Martini might qualify as food instead of drink, right? For the sake of completion, we needed to get something to eat at L'Artisan des Glaces as well, and the seasonal Strawberry Macaron was perfection. It's all the tasty treat of a macaron, but with ice cream as a filling–in this case, luscious strawberry ice cream. At $4.69, this is a great way to have just a little something sweet to brighten your day.
PB3 Superb Sandwich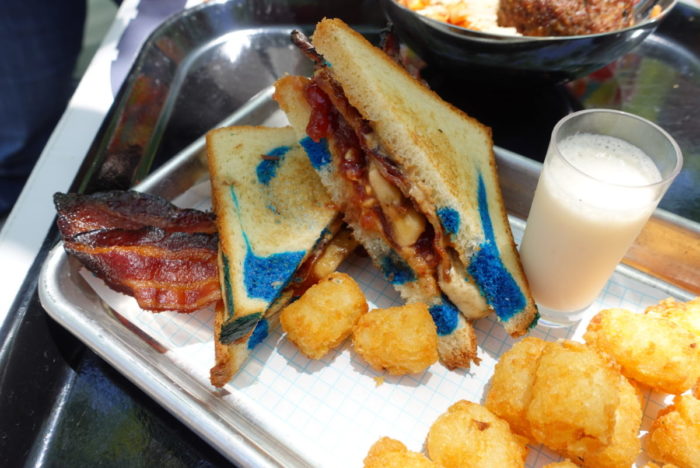 With the opening yesterday of Avengers Campus, our in-park Disneyland expert Guy Selga tried a lot of foods. Some were okay, but there certainly were a lot of misses. One thing that was a surprising hit was ordering the PB3 Superb Sandwich. There's a lot going on in this sandwich, and that makes it both visually interesting and interesting to taste. But what we really enjoyed the most — the banana smoothie that came with it. The $12.99 price is too much to pay for just getting the smoothie, but if you can "split" this with someone so they take the sandwich and you take the smoothie and potatoes, that may be a win!
That's just some of the amazing things we've eaten this week. Have any suggestions for us next week? Let us know in the comments.