Touring Disney's Wedding Pavilion
In addition to being the ultimate vacation destination, Walt Disney World is also a popular location for destination weddings! While couples looking to tie the knot or renew their vows have a variety of venues to choose from at both the Disney parks and resorts, the crème de la crème (apart from Cinderella Castle itself) is Disney's Wedding Pavilion.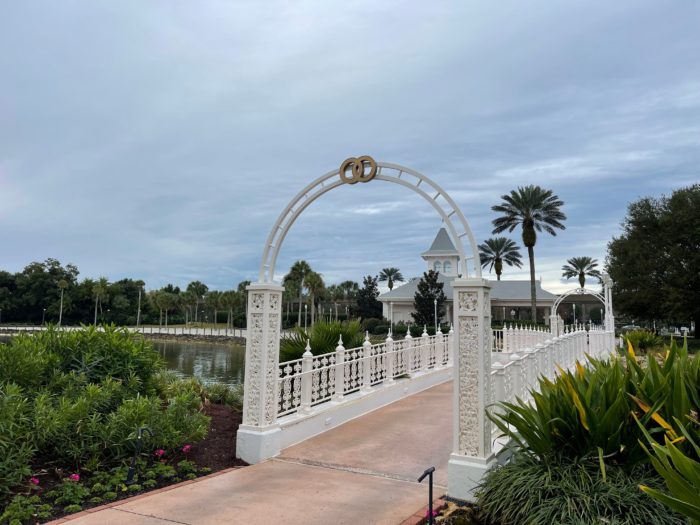 Tucked between the Grand Floridian Resort and the Polynesian Village, Disney's Wedding Pavilion is a mini campus of matrimony exquisitely positioned to feature Cinderella Castle as a fairytale backdrop!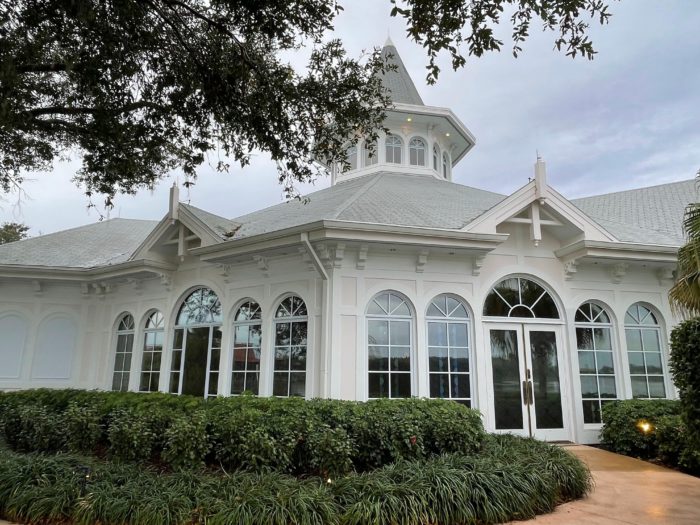 And, even though this venue is for private ceremonies, curious romantics can catch a peek of the pavilion when taking the walking path between the two resorts or by scheduling a tour or attending a wedding showcase.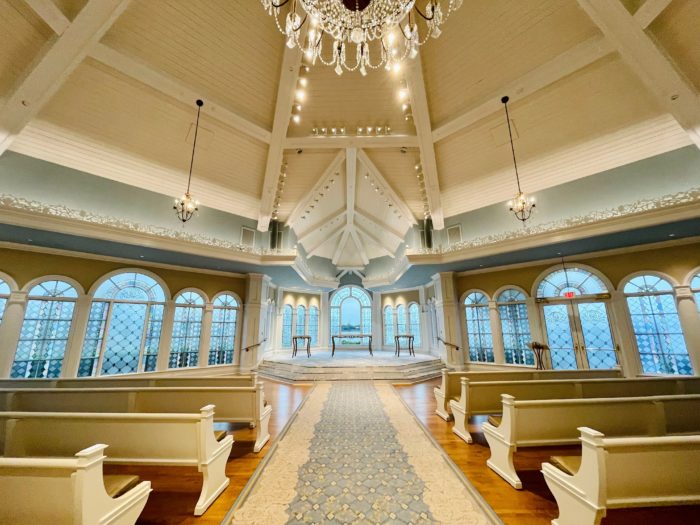 This creamy white nondenominational chapel boasts a Victorian flair with arched windows, vaulted ceilings, and tasteful Disney touches.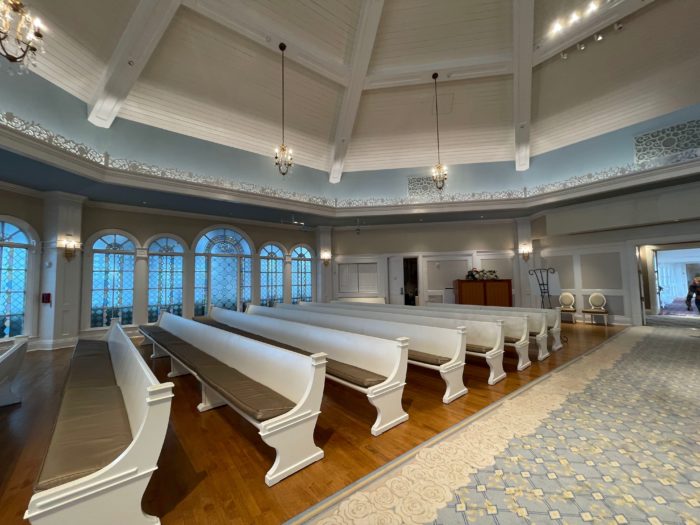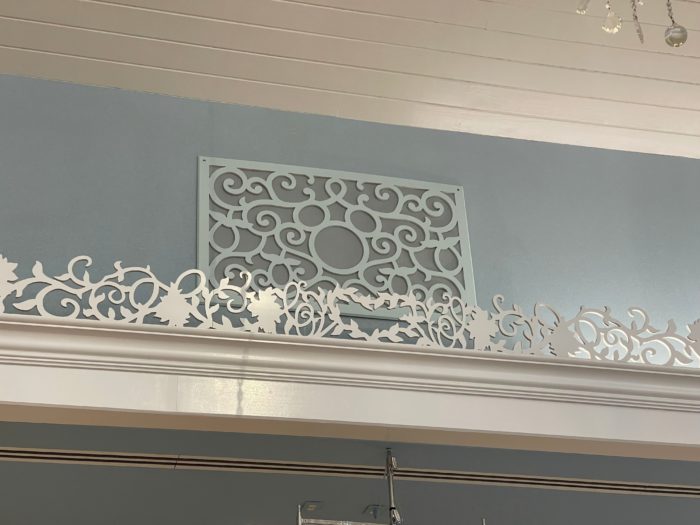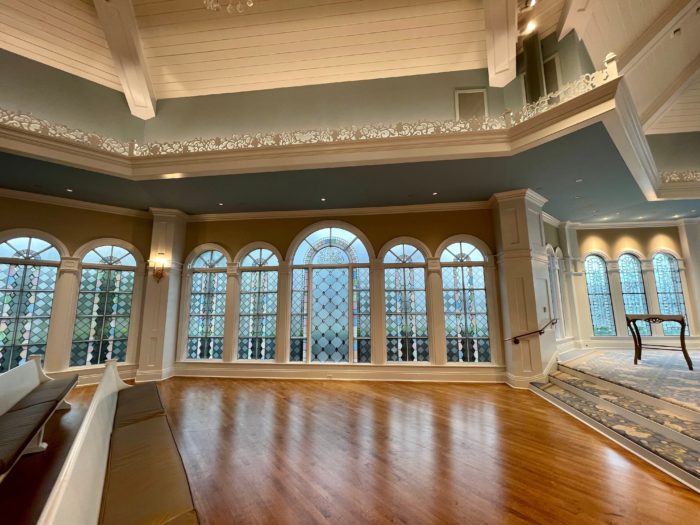 Of course, the centerpiece is the window behind the altar that oh so perfectly frames Cinderella Castle and serves as that picture-perfect backdrop for exchanging vows.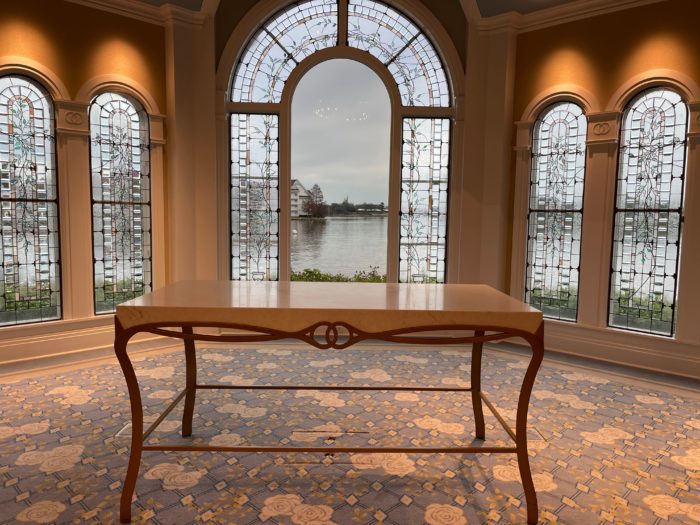 The photo-ops don't stop there! Just outside and amidst the lush flowerbeds and landscaping is Picture Point. Couples can pose under its ivy trellis arch with the Magic Kingdom in the distant background.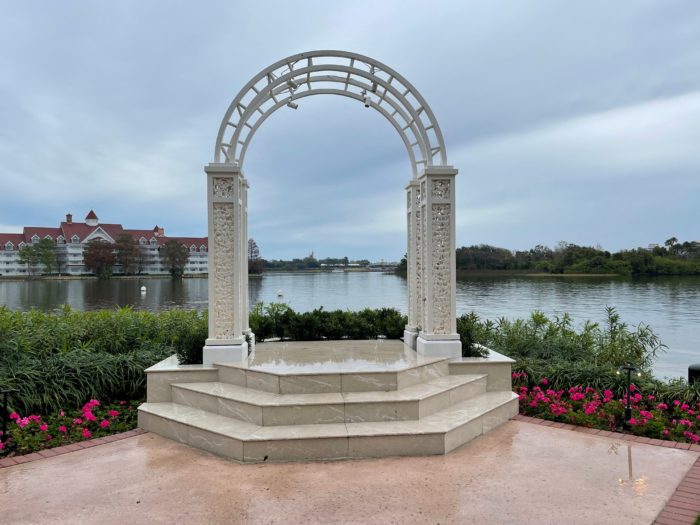 Back inside, the pavilion also houses private vestibules for some pre-ceremony primping and prepping.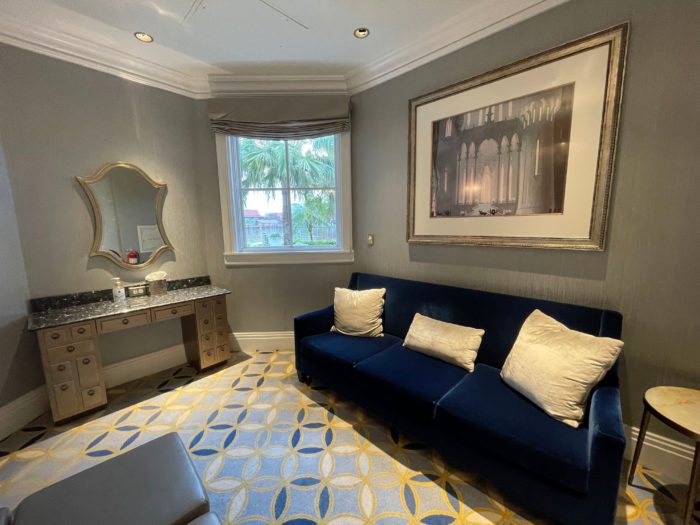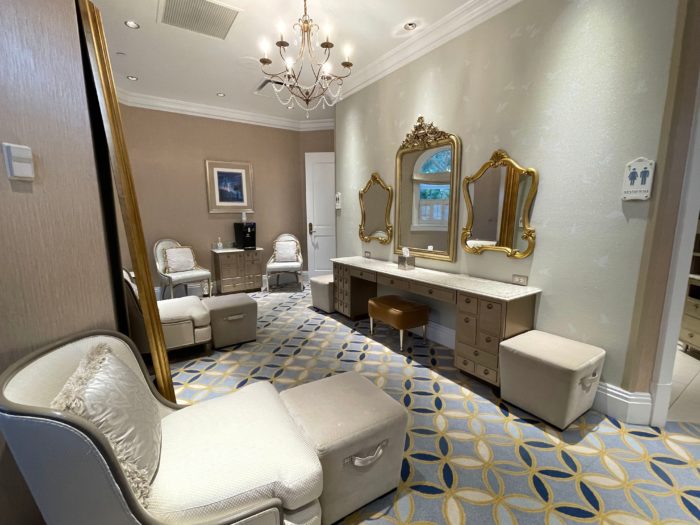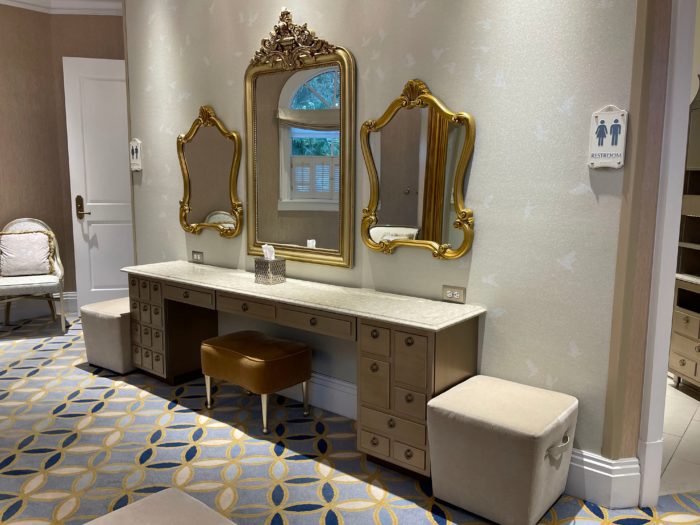 Even the bathrooms here are attractions!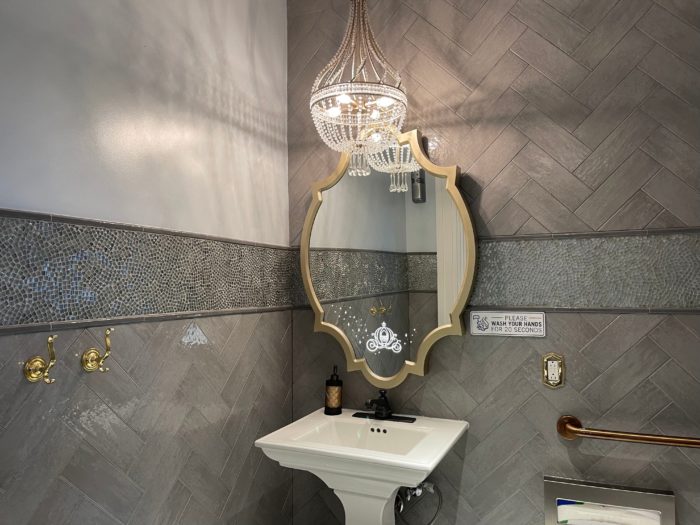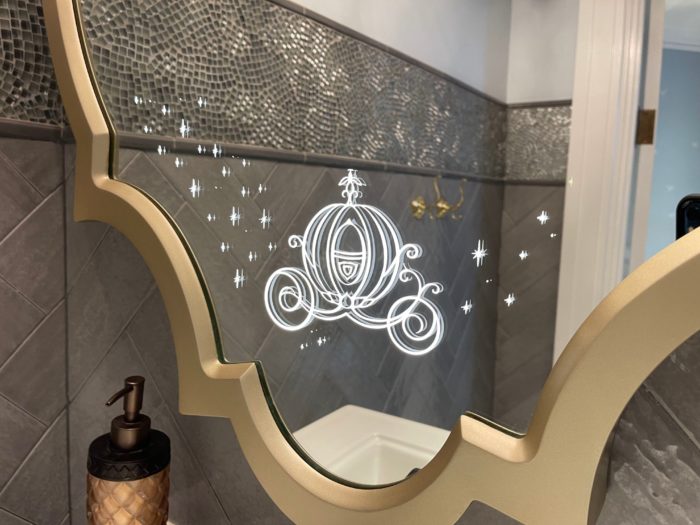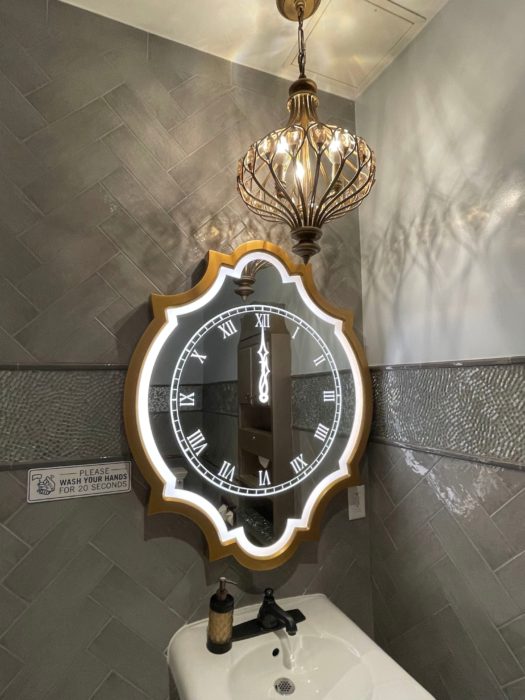 For couples planning their big day with Disney's Fairy Tale Weddings and Honeymoons, the options of styles and themes completed with Disney details are literally endless.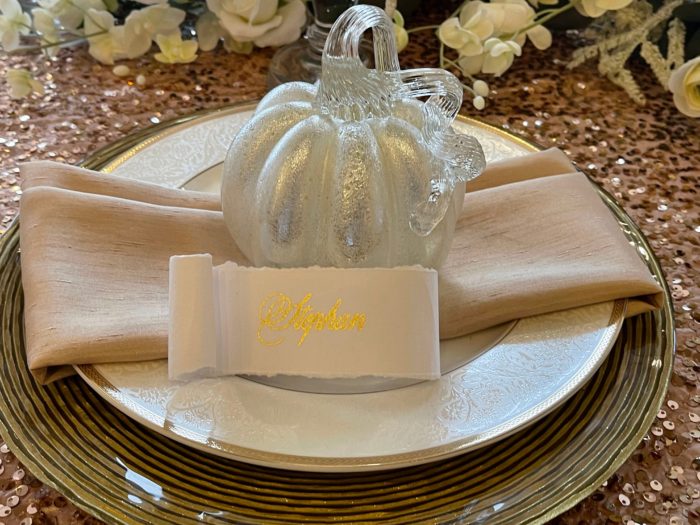 For starters, here's a sample of how Disney Fairy Tale Weddings and Honeymoons can customize the Wedding Pavilion chapel for each couple's theme and color palette.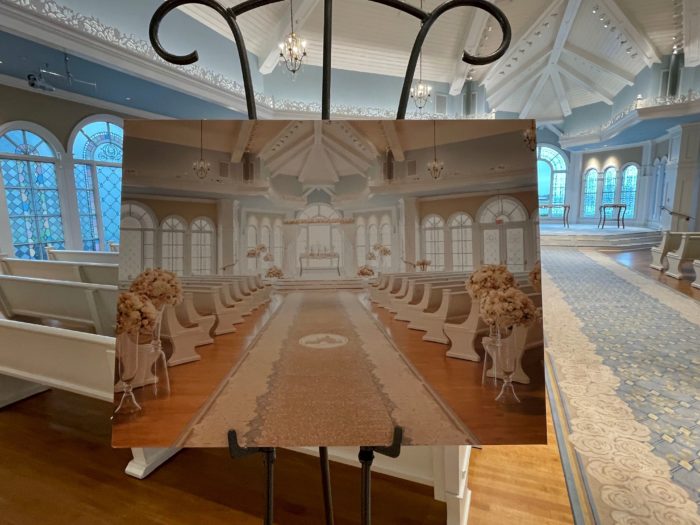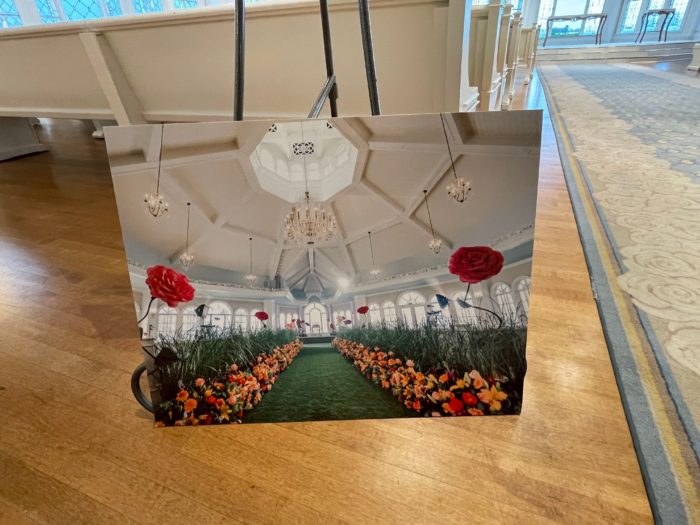 For a closer look at those potential motifs, Disney Fairy Tale Weddings and Honeymoons had a number of table settings displayed during a wedding showcase, offering an idea of what they can do.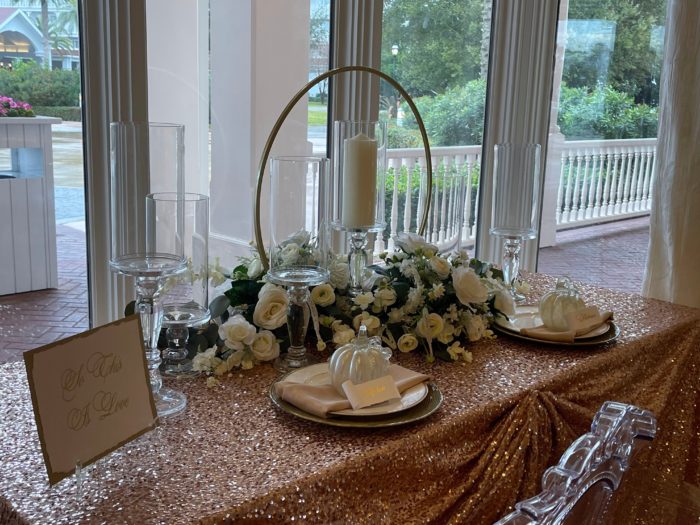 In addition to a subtle Cinderella setting, Disney also displayed decor inspired by Beauty and the Beast…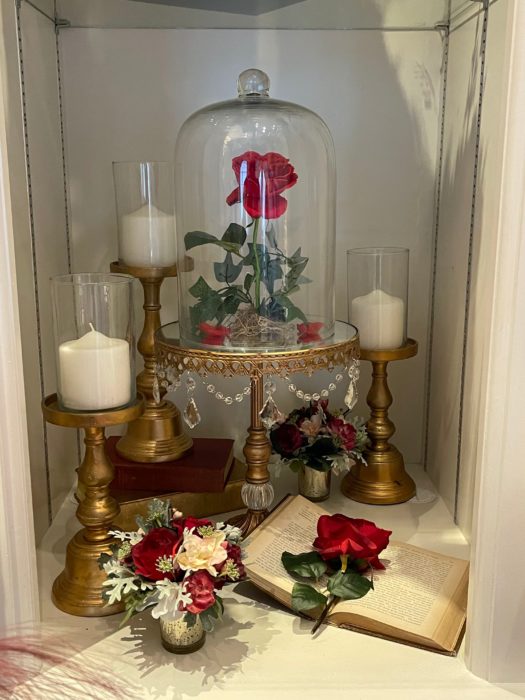 …as well as a seaside theme with touches from The Little Mermaid.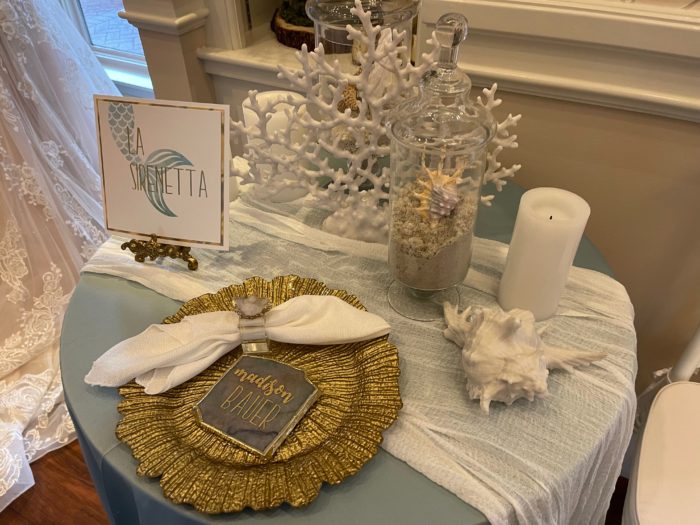 This last setting has some serious Haunted Mansion and Tower or Terror vibes, no?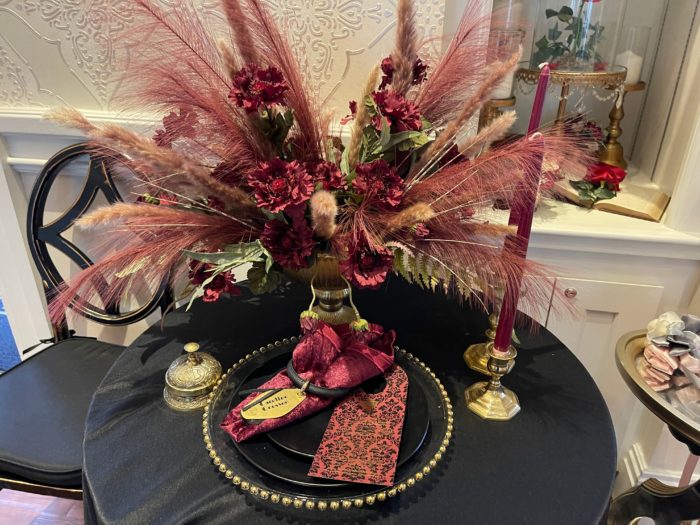 Now, let's get to the most important element of a wedding from the perspective of the guests. The cake!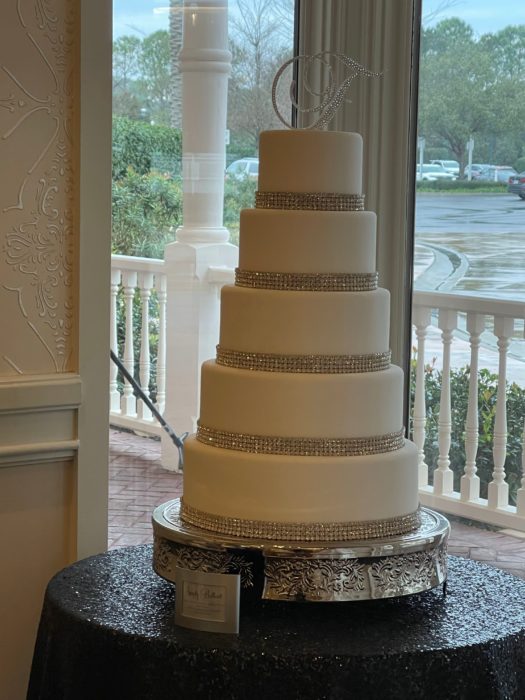 Disney's Fairy Tale Weddings and Honeymoons has a TON of designs for wedding cakes ranging from simple and classic to unique and highly themed.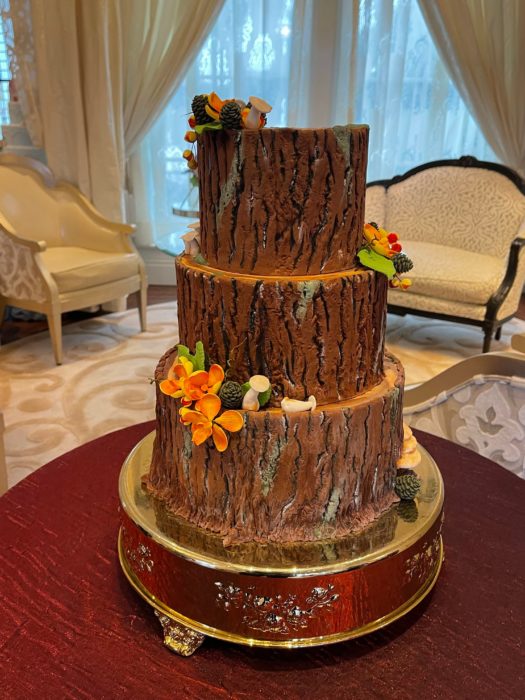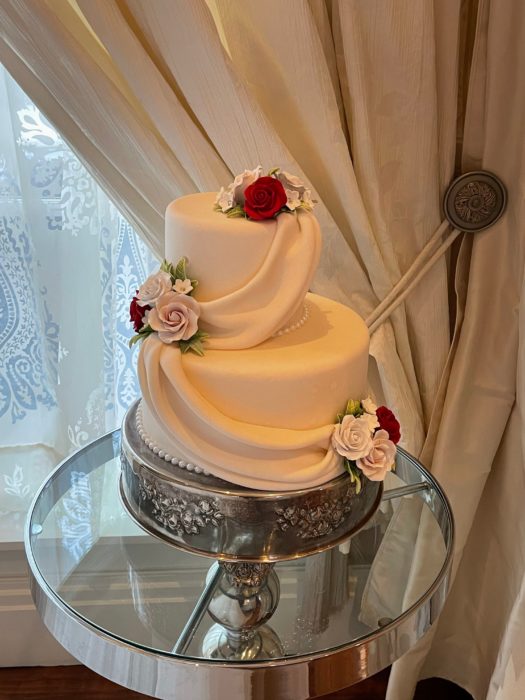 In terms of cake toppers, for us, that Cinderella Castle is hard to beat. We might even say it "takes the cake"?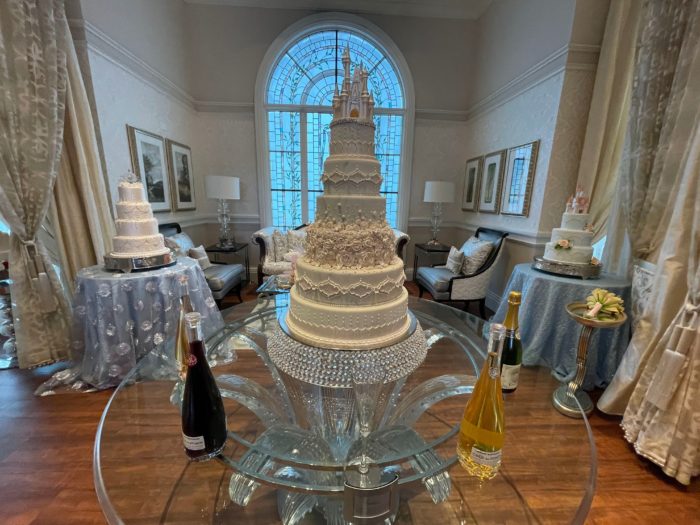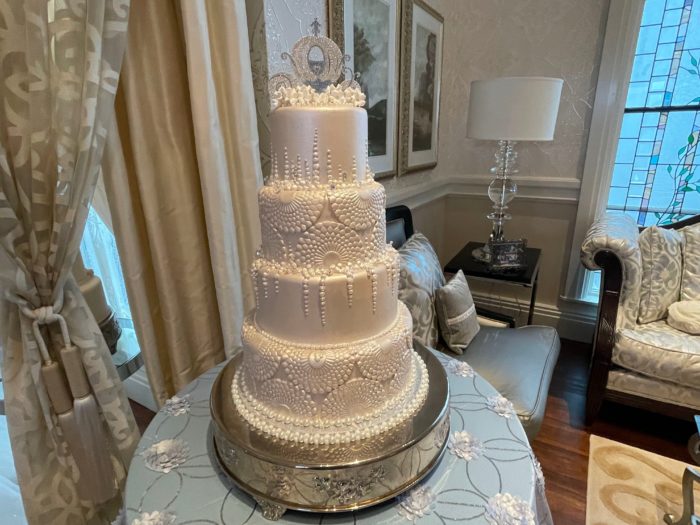 A quick note of appreciation for this painstaking detail and artistry, as well as "edible" Hidden Mickeys.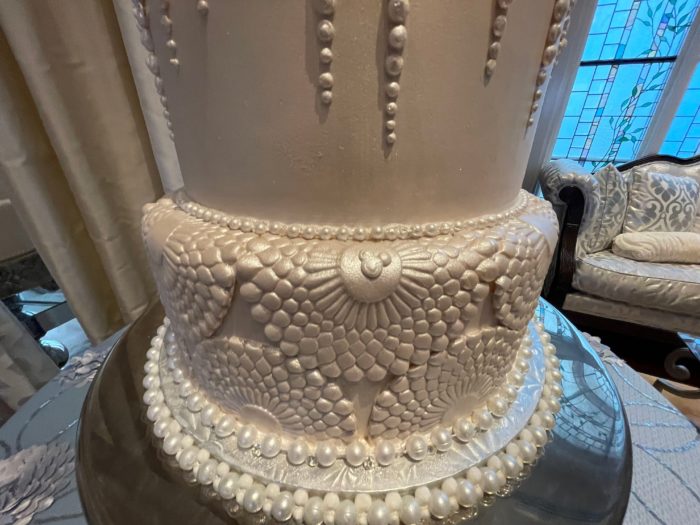 In addition to Disney's Wedding Pavilion, other venues consist of select pavilions around World Showcase, including the newly expanded France, as well as the Living Seas at EPCOT, the beaches at Disney's Polynesian Village Resort, Pandora – The World of Avatar at Animal Kingdom, the Tower of Terror courtyard, and even the Magic Kingdom itself!
Have you ever visited the Wedding Pavilion? Where would you want to get married at Walt Disney World? Let us know in the comments!