TouringPlans Travel Beat 9-2-2023
At Travel Beat we have all the "other" news from the last week or so—the stuff that wasn't big enough to stop the presses for. What did the newsroom bring us this week? (Sneak peek: lotsa spooky.) Bullets are just ahead if you're in a hurry, and more details follow below. Don't forget to check out the Headline News Recap, in case there was something you missed!
New Date For the Disney Treasure Reveal
Grounds Expansion And More for Haunted Mansion at Disneyland
Building Towards Moana's Journey of Water
Party Day Crowds at Magic Kingdom
Grand Floridian Lobby Reopens
Halloween Horror Nights and Other Theme Park Halloween Openings
Headline News Recap
If anything you read below tickles your feet, feel free to reach out to our friends at TouringPlans Travel for a free quote.
New Date For the Disney Treasure Reveal
Hurricane Idalia passed through Florida this last week, just in time to throw cold water over the planned live stream reveal for the Disney Treasure. Although the event is virtual, Disney has postponed it to September 5, 2023 at 11 Eastern, in order to make sure everyone has time to get into their seats instead of battening down for a storm.
Grounds Expansion And More for Haunted Mansion at Disneyland
With Tiana's Palace set to open next week, Disney has announced a next phase of changes to New Orleans Square at Disneyland Park. The Haunted Mansion grounds will be expanded to include new gardens with interactive elements and more, extending the outdoor queue area as well as the in-queue atmosphere. That's the entrance; the exit of the ride will receive a "carriage house" gift shop devoted to themed merchandise. And the accessibility of the attraction will be improved as well, with a new elevator exit being added for guests with disabilities.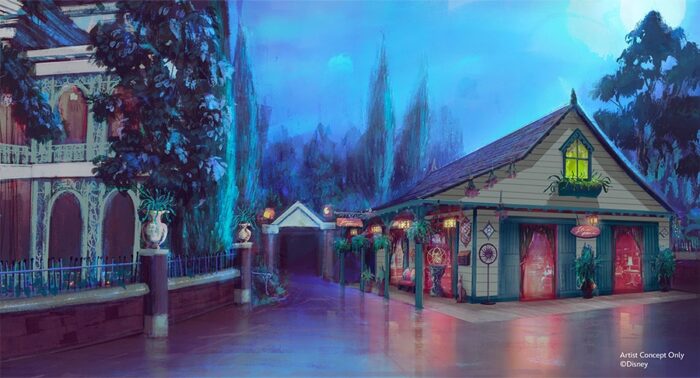 In addition to the updates to the Haunted Mansion attraction, the plaza that adjoins Tiana's Palace will receive a makeover into a "new, elegant park-like setting" that will be a "place to relax and enjoy the ambience and live entertainment under the shade of new and historic trees."  Work on both projects will begin in January 2024 and is expected to be completed the same year.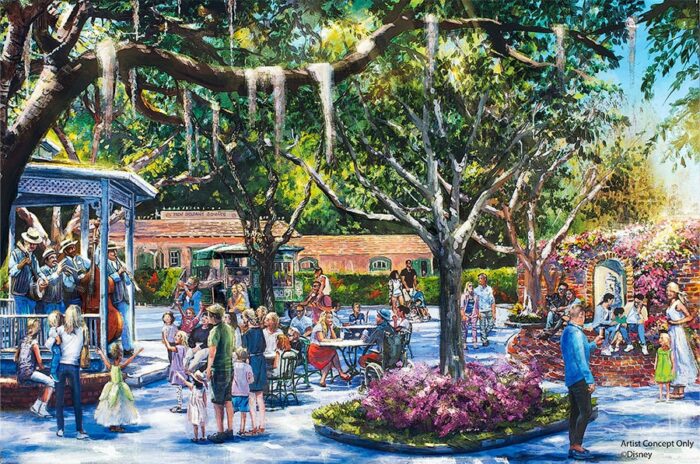 Building Towards Moana's Journey of Water
Previews have started at Moana's Journey of Water for Cast Members and other select groups, and the walls have come down around the attraction, allowing people to see in from outside. The teaser photo below is part of Disney's release as they've (hopefully) started their slow roll toward announcing an opening date, and we've got one below from that from @bioreconstruct. Next week we'll have some of our own for you as our parks researchers get a turn inside. Looks great though, doesn't it?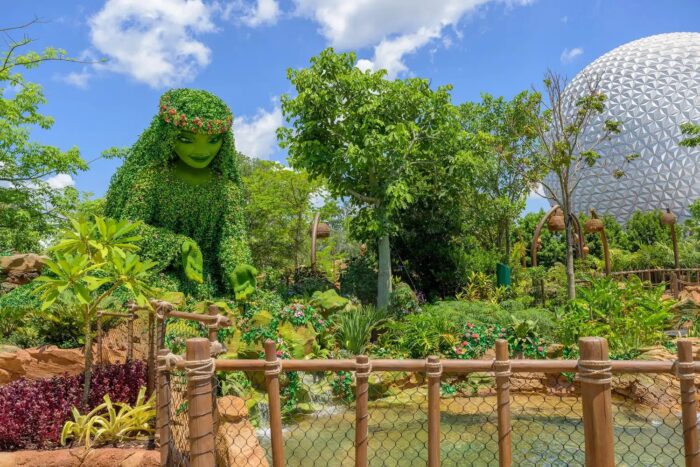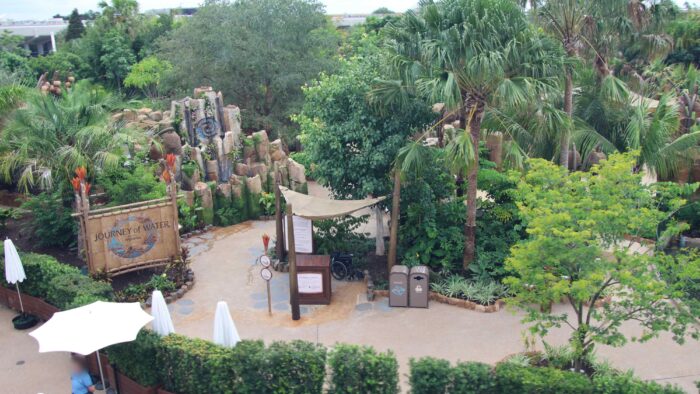 Party Day Crowds at Magic Kingdom
Arguably this is not news, but the slow season has begun at Disney World. The next few weeks should be quite quiet, but that doesn't mean there's no strategy to touring. If you are a regular follower of the Disney Data Dump, you will know that we preach choosing the Magic Kingdom on party days during the fall and winter. On the one hand, you will have to give up seeing fireworks since the park closes early and Happily Ever After is not shown on these days. (Park Hoppers, anyone?) But on the other hand, you will potentially encounter parks that look like this in mid-morning: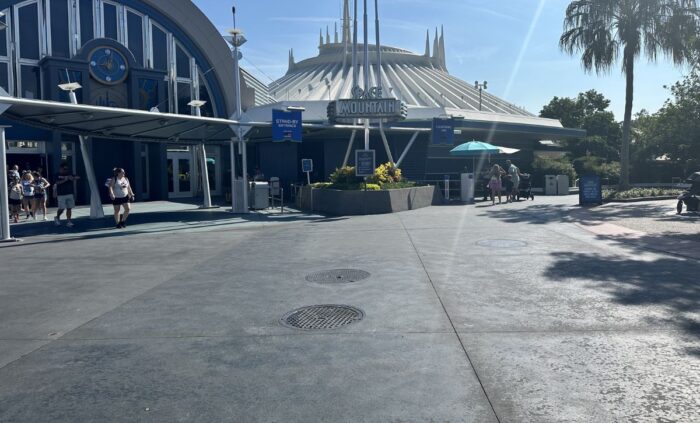 Of course, Seven Dwarfs Mine Train will still have a significant line in comparison to everything else. But it's all relative, and that's a pretty good baseline.
Grand Floridian Lobby Reopens
If you've visited the Grand Floridian in the last few months, you may have felt that you took a wrong turn because the construction walls were really giving off an EPCOT vibe. Great news! There's still quite a bit of construction going on, but the walls in the lobby are down and the space is completely available again.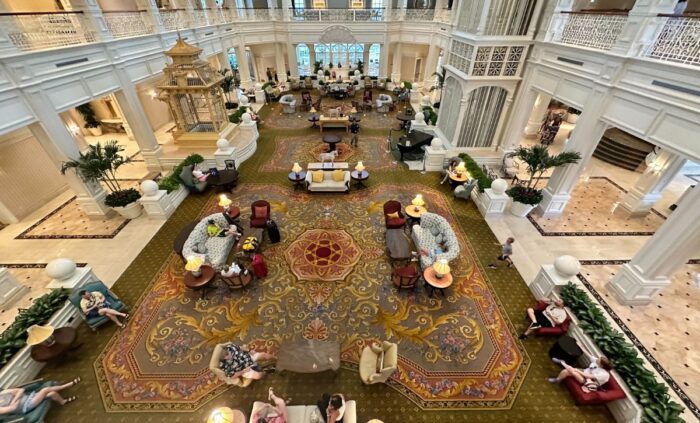 Halloween Horror Nights and Other Theme Park Halloween Openings
If you only pay attention to Disney World, then by now you feel it's been Halloween season for-e-ver since Mickey's Not So Scary Halloween Party has been going for a while. But that's the equivalent of putting up the Christmas merchandise when the rest of the world is still selling turkey deco and extended-family-size roasting pans.
On a schedule that's more in tune with the real world, other parks are gearing up their Halloween offerings. Haunted Mansion Holiday opened on September 1 at Disneyland, and the very first Oogie Boogie Bash will take place this week. And over at Universal Orlando, Halloween Horror Nights kicked off last night, one of the most anticipated seasonal events at any theme park anywhere. Seaworld Orlando's Howl-O-Scream events also begin on September 8.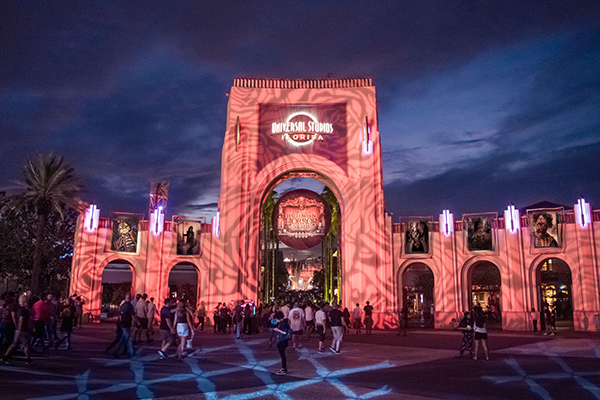 Headline News Recap
It's been a slow week this week, as we head into the flurry of news that will come out during Destination D23. That starts September 8, so in a couple of weeks this section should be hopping!
That's it for this week's Travel Beat. What news are you most excited about? Let us know in the comments!