UNIVERSAL DINING: Rum Dinner at Loews Sapphire Falls Resort
Last weekend, Loews Sapphire Falls Resort held their latest Rum Dinner in partnership with Plantation Rum, featuring selections from Plantation's catalogue of Caribbean rums. Having experienced several of the small plates and rums available at Sapphire's Strong Water Tavern, we were quite interested in the unique five course dinner presented by the Loews team on this evening. Of note, the chefs can prepare vegan and vegetarian friendly meals for guests with special dietary needs. Arrangements can be made in advance by contacting the hotel's guest services staff.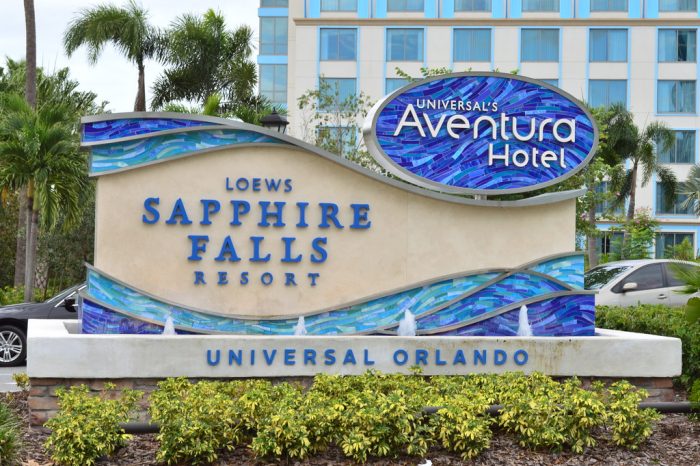 Upon arriving at Sapphire Falls, we walked down the magnificent spiral staircase to the Amatista Cookhouse dining room, where we were guided to the secluded patio where the reception for the dinner would take place.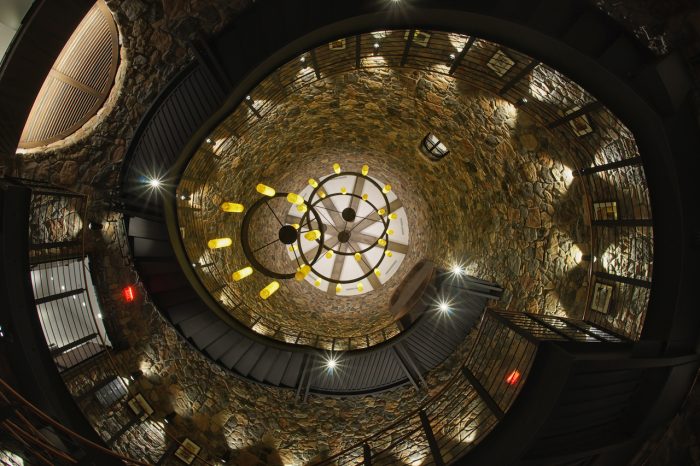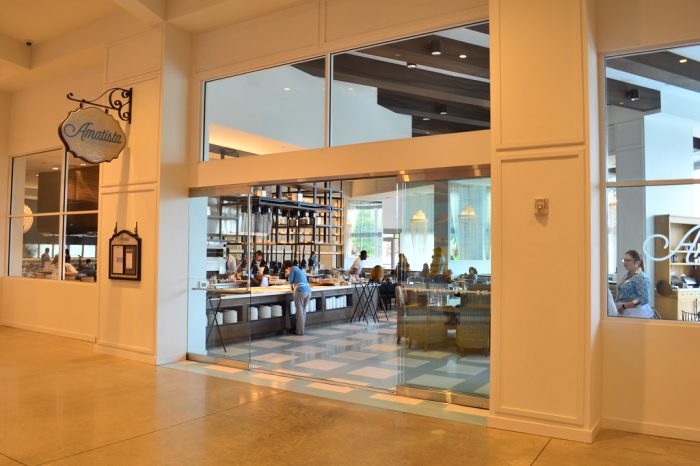 The evening begins with a few cocktails on the outdoor patio, where a flamenco guitarist was playing such recognizable hits as Santana's 'Maria Maria.' Among the available options are an assortment of hors d'oeuvres, beers, wines, and sparkling water to enjoy on the deck. Our favorite option was a punch made with one of Plantation's signature rums, and you couldn't ask for a better place to enjoy it on Universal property with the waterside view at Sapphire Falls.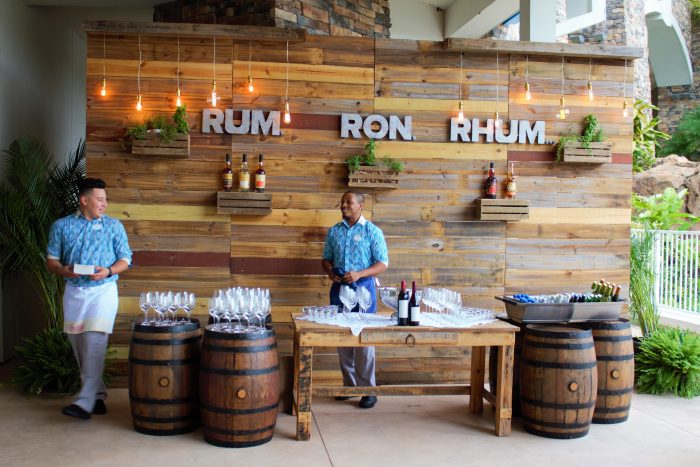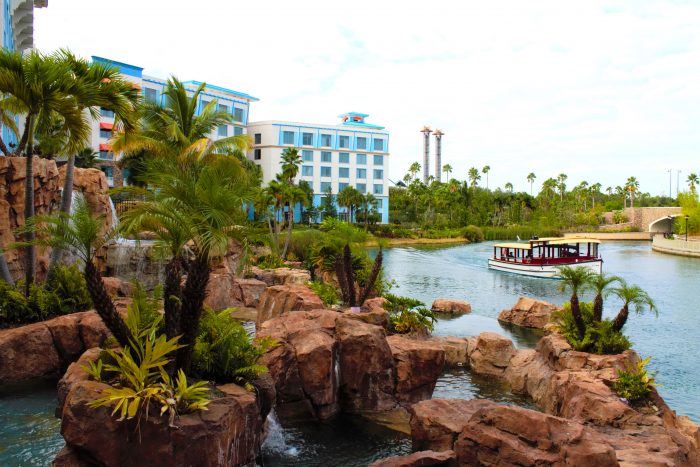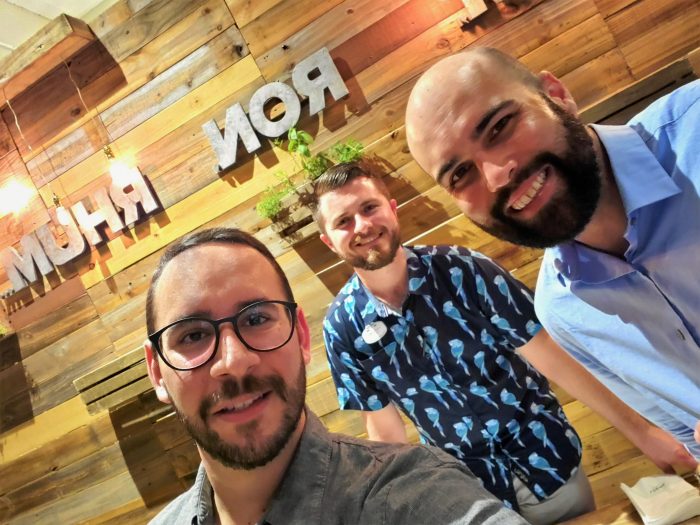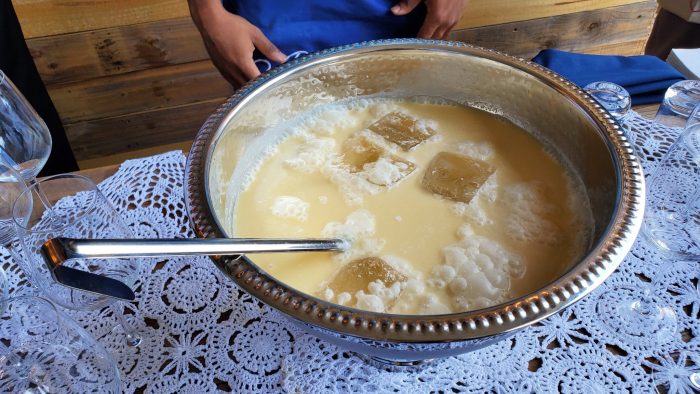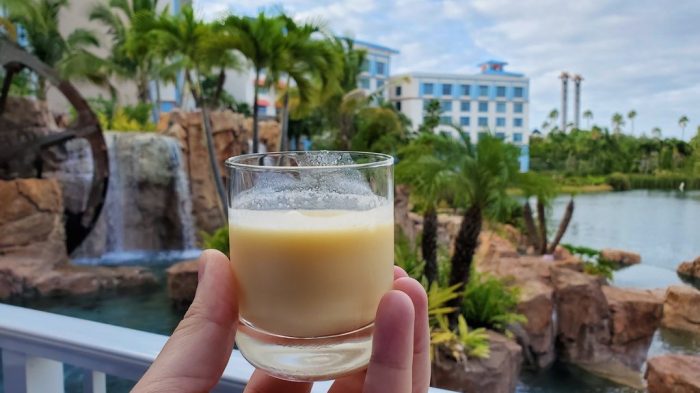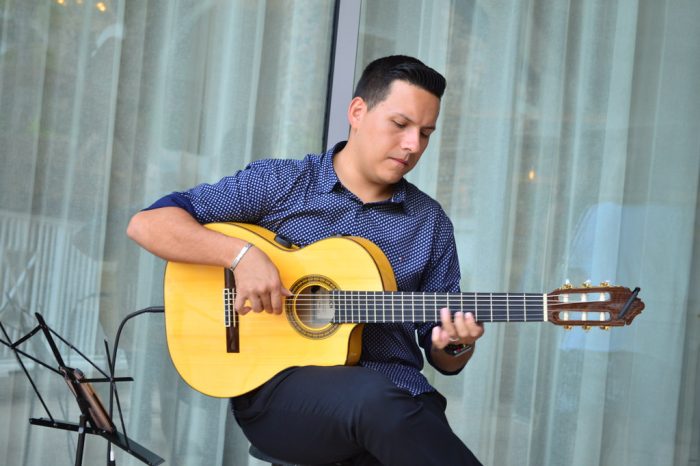 Servers were circulating with drinks and appetizers, including fried cheese sticks…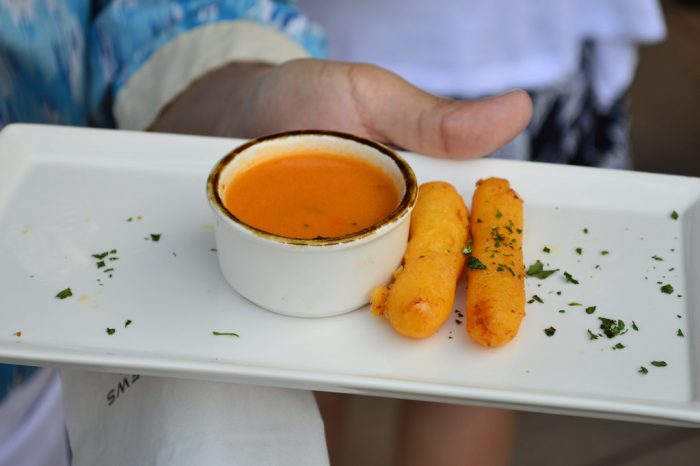 and coconut shrimp.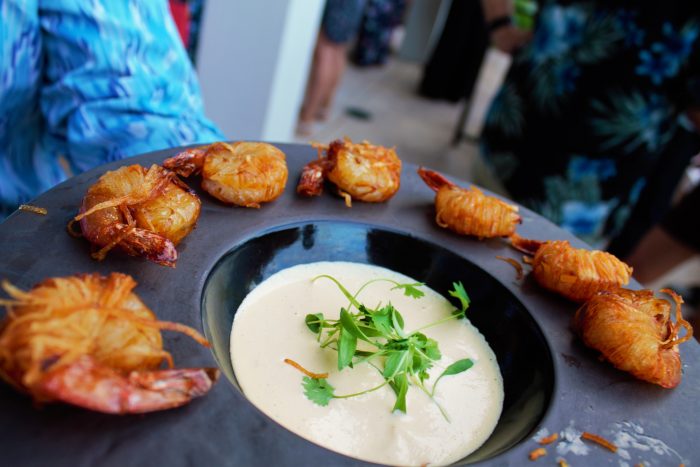 Once it was time for the meal, everyone was brought inside and sat at several large tables in a private dining room inside Amatista Cookhouse.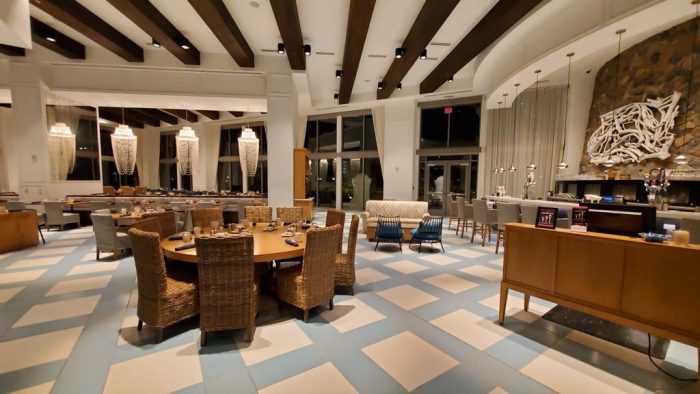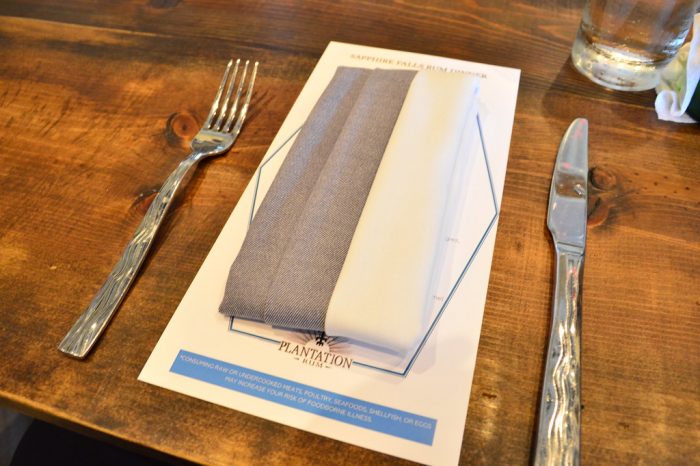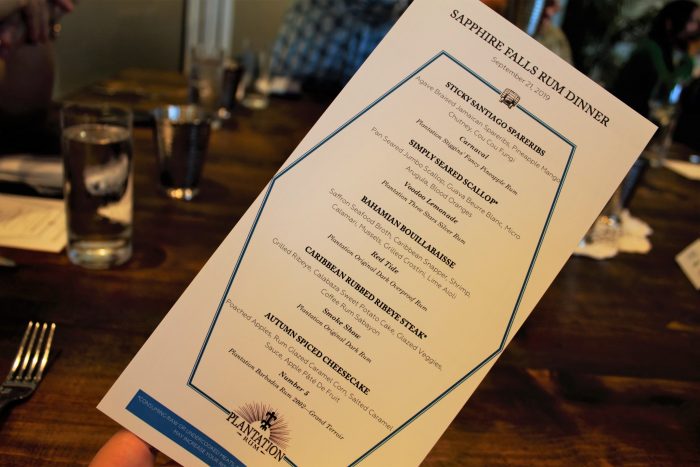 Each table had its own punchbowl, filled with more Calypso Coconut Punch.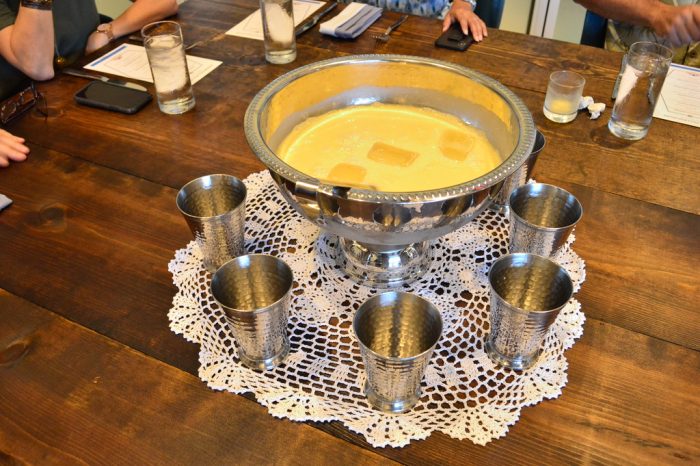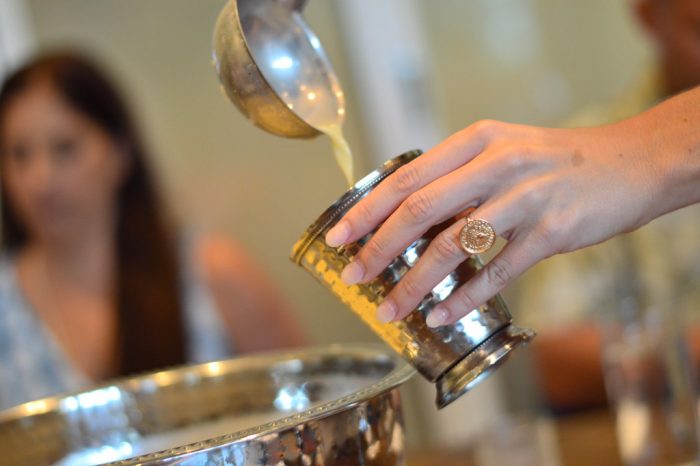 Amatista Cookhouse chef Christopher De Sormoux welcomed us to the Rum Dinner and described each of the courses we would be experiencing during the five course meal. We also heard from a mixologist for the drinks and the pastry chef for the dessert.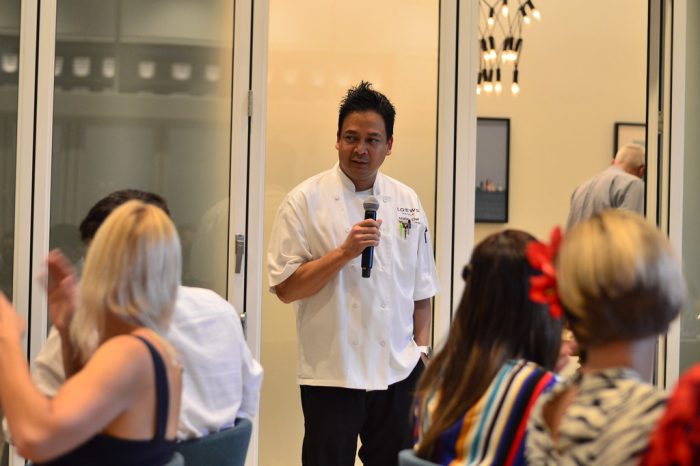 For each Rum Dinner, Sapphire Falls works in partnership with a notable rum distillery. Plantation Rum was the partner for our dinner, and their rum ambassador Rocky introduced each drink and talked about how it was created.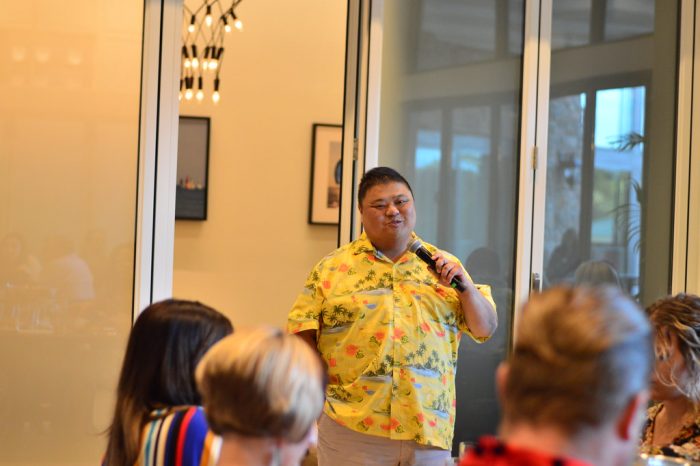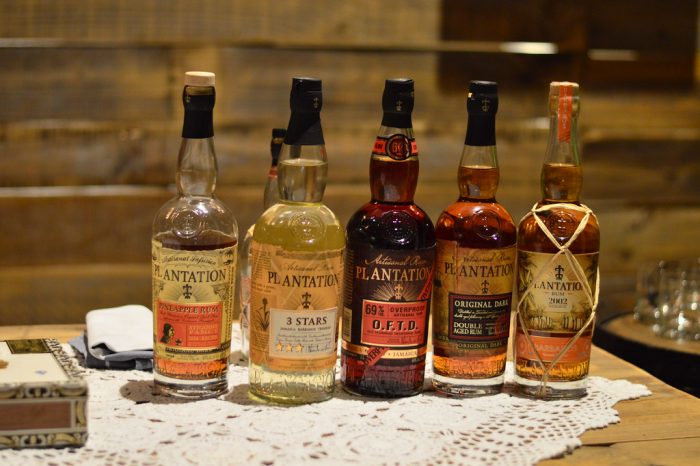 STICKY SANTIAGO SPARERIBS (agave braised Jamaican spareribs, pineapple mango chutney, cou cou fungi) paired with CARNAVAL (Plantation stiggin's fancy pineapple rum) – Ribs are one of our favorite appetizers, and these did not disappoint. With a hint of Jamaican spice, they paired well with the cou cou fungi and pineapple mango. This was one of our best pairings of the evening, with the pineapple rum having a nice sweet finish that stood out among the offerings.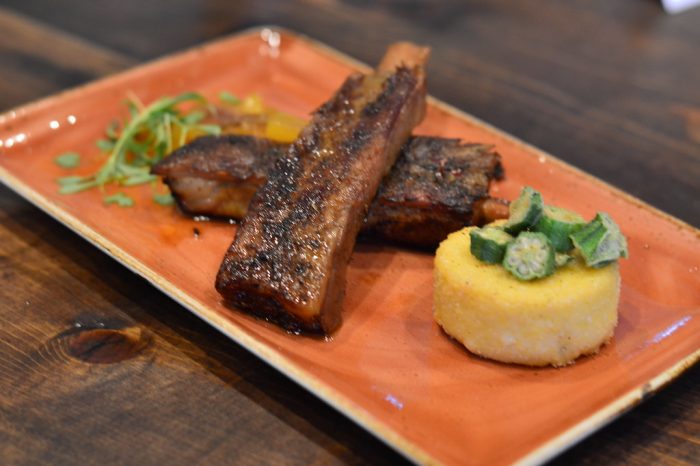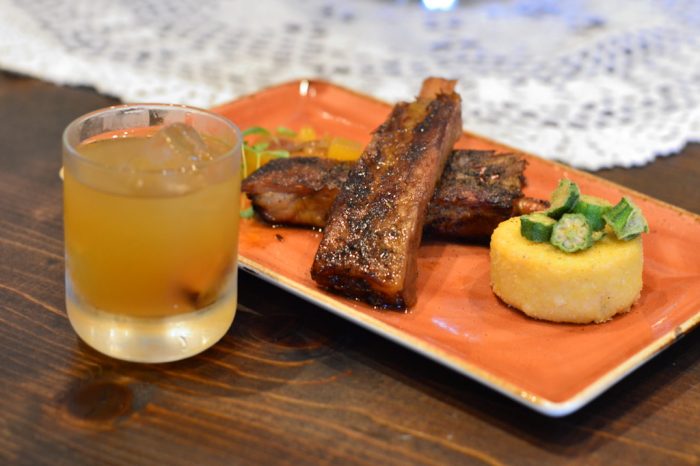 SIMPLY SEARED SCALLOP (pan seared jumbo scallop, guava beurre blanc, micro arugula, blood oranges) paired with Voodoo Lemonade (Plantation three stars silver rum) – This was the best cooked scallop I've ever tasted, as it had a light sear but was juicy through the bite. The voodoo lemonade was a lighter rum, but the flavor combination worked very well with the guava butter in the dish.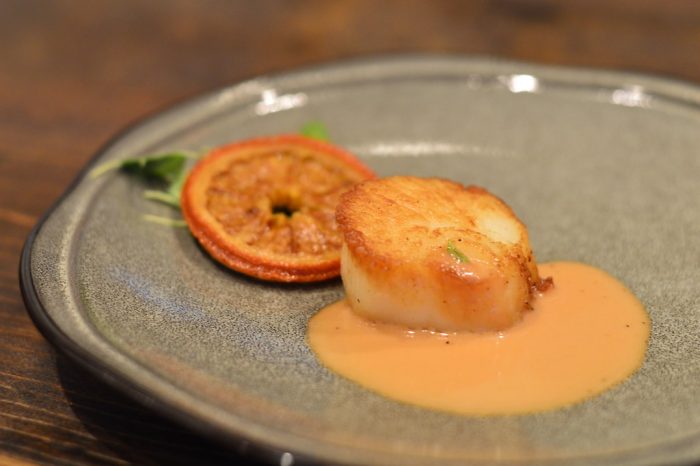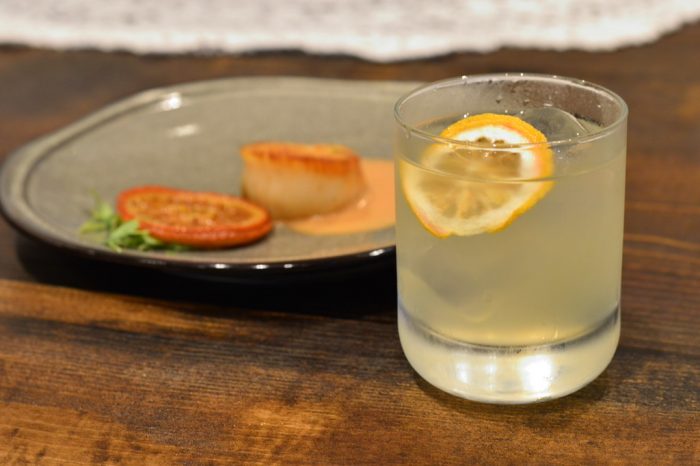 BAHAMIAN BOUILLABAISSE (saffron seafood broth, Caribbean snapper, shrimp, calamari, mussels, grilled crostini, lime aioli) paired with Red Tide (Plantation original dark overproof rum) – As a fan of seafood, this was a nice surprise with a subtle flavor of saffron. As Plantation Rum ambassador Rocky mentioned, this rum was quite dark. So dark, in fact, that upon tasting the first batch, the distiller exclaimed "Oh F…. that's dark," hence the abbreviated O.F.T.D. on the label.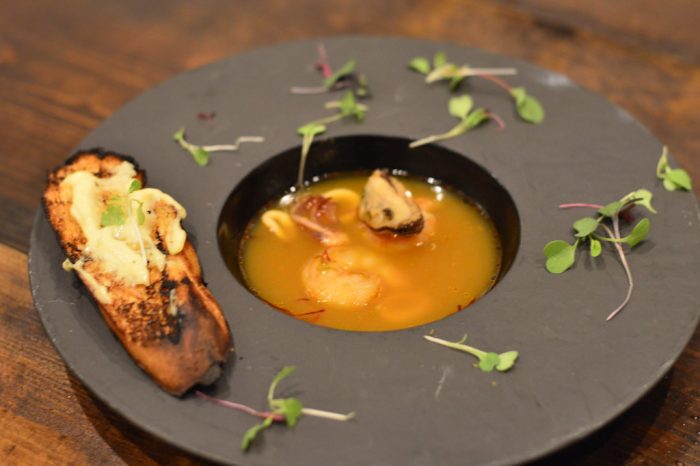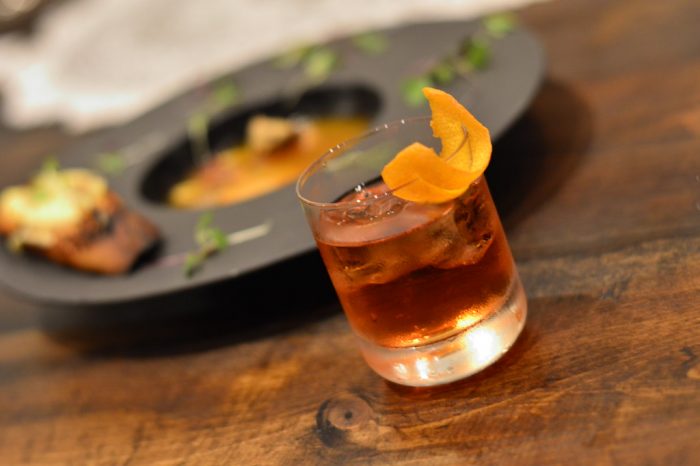 CARIBBEAN RUBBED RIBEYE STEAK (grilled ribeye, calabaza sweet potato cake, glazed veggies, coffee rum sabayon) paired with Smoke Show (Plantation original dark rum) – The ribeye was our main dish for the evening, though the sweet potato cake it was served with was the show stealer for me. The potato cake reminded me of the texture of a soufflé . The Smoke Show was the star of the evening for me, as we enjoy the smokier flavored whiskeys and rums available at some of our favorite dining locations. What made this one stand out is that it was not overdone and had a hint of cherry flavor to it. Would definitely drink this again.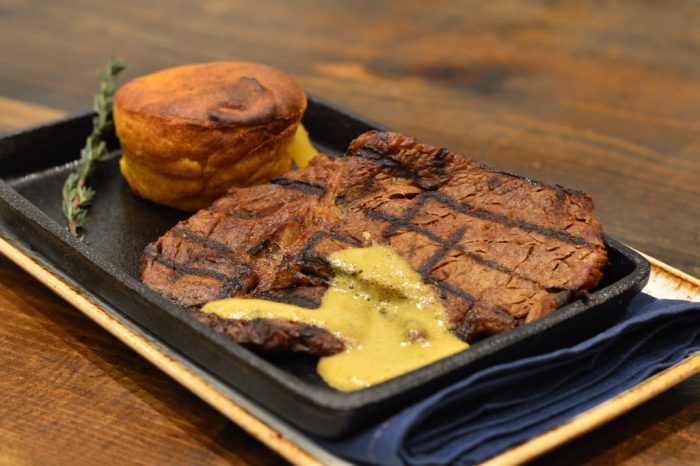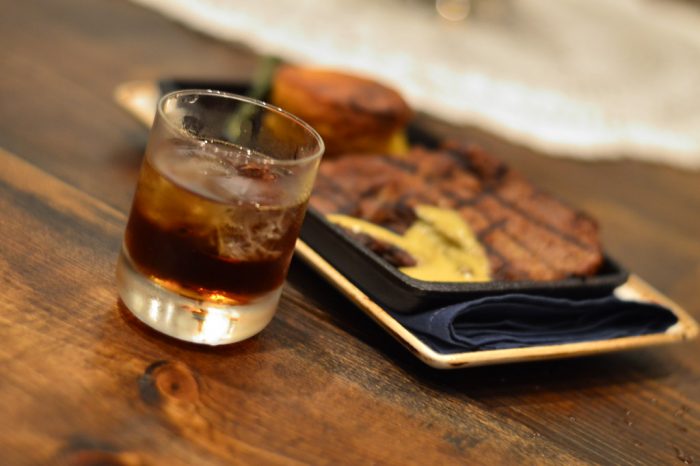 The Smoke Show drink was served with a bit of flair.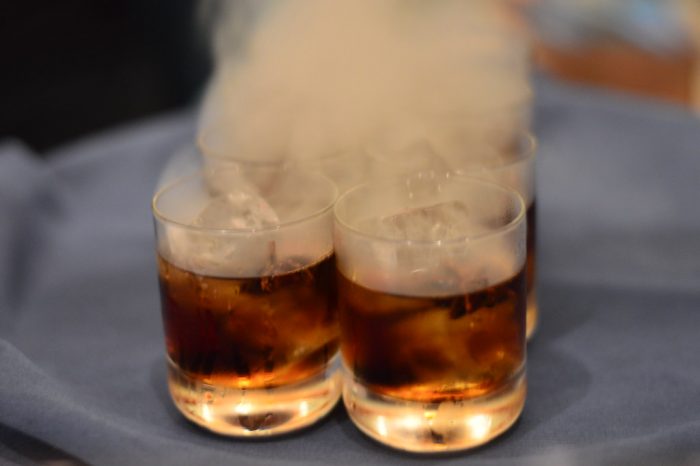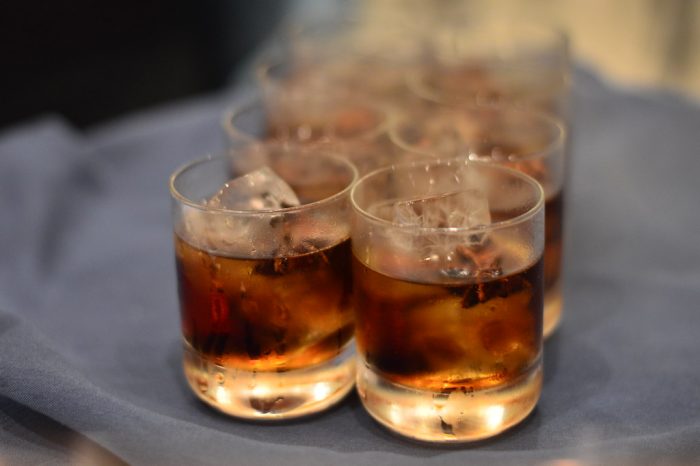 AUTUMN SPICED CHEESECAKE (poached apples, rum glazed caramel corn, salted caramel sauce, apple pate de fruit) paired with Number 5 (Plantation Barbados rum 2002 – Grand Terroir) – Finishing off the dinner with a tasty cheesecake hit the spot, as we sipped on Number 5 featuring a vintage Barbados rum. The apple and caramel flavors were a wonderfully decadent way to round out the meal.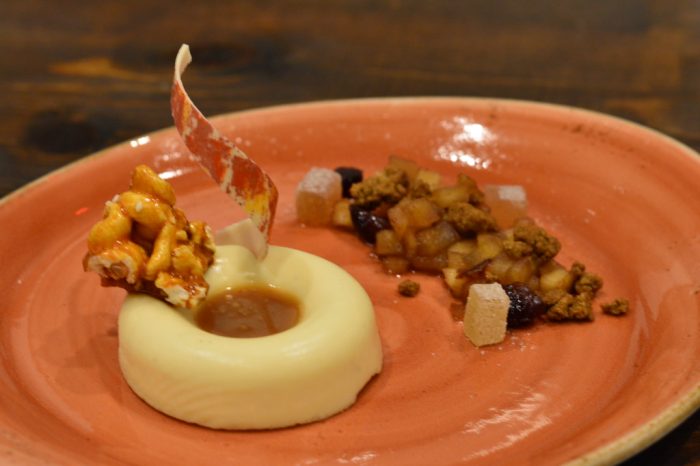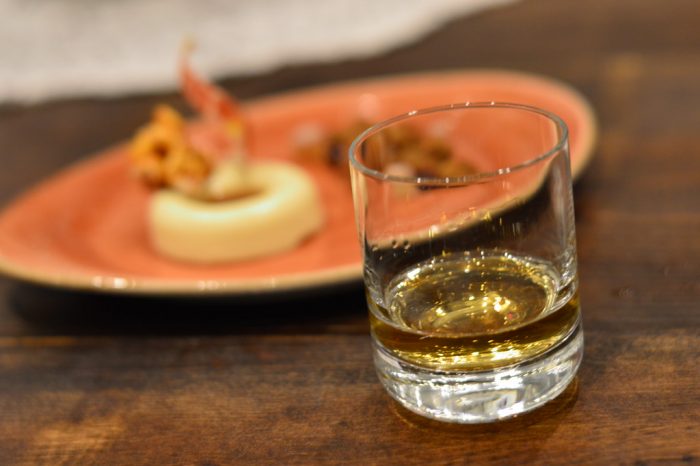 Here is a look at the vegetarian menu.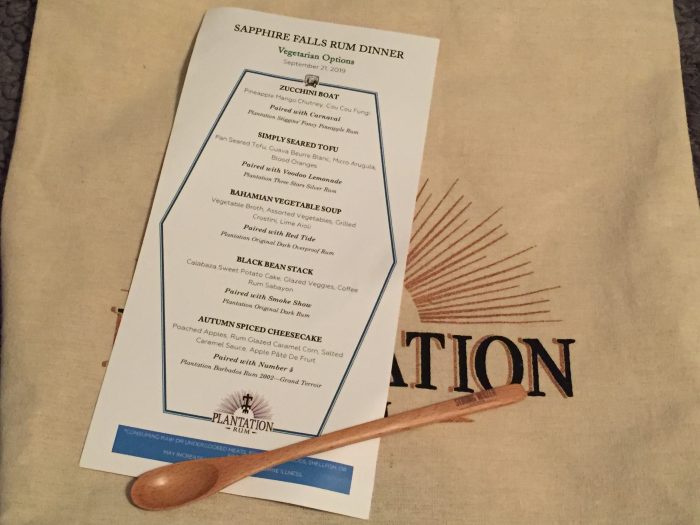 BLACK BEAN STACK (calabaza sweet potato cake, glazed veggies, coffee rum sabayon) – like the ribeye steak entree for the carnivores, this was paired with Smoke Show. The presentation of all the items during the evening was exceptional.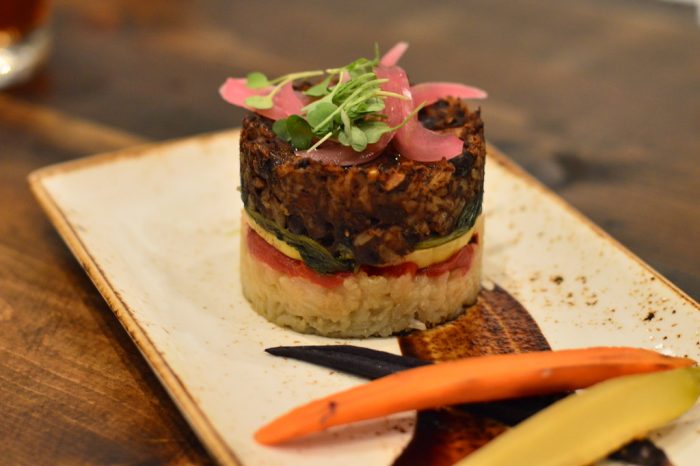 After the dinner, Rocky from Plantation Rum debuted the Xaymaca Special Dry Rum for tasting, and there were live hand-rolled cigars on the patio. Coffee and water were also available to consume while mingling with the party guests.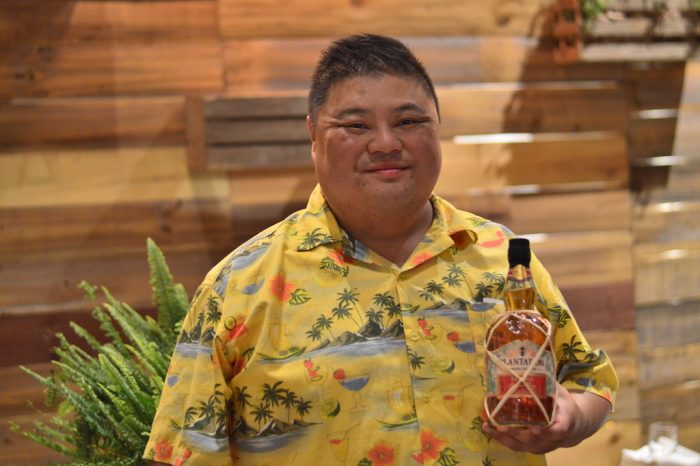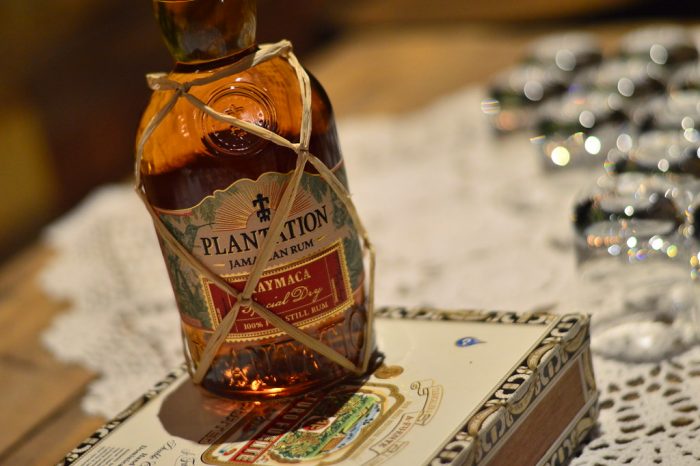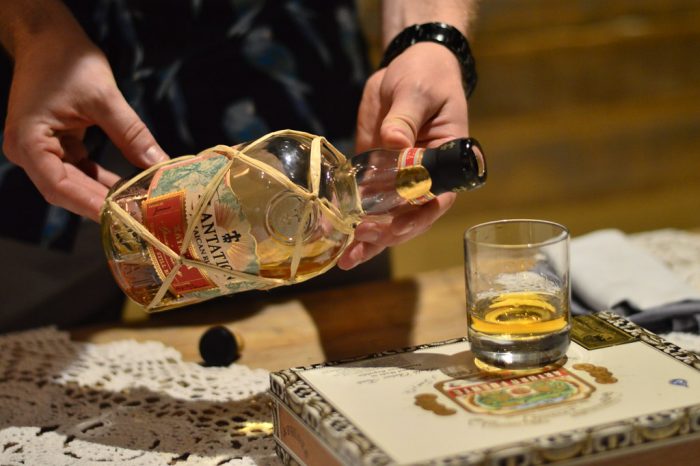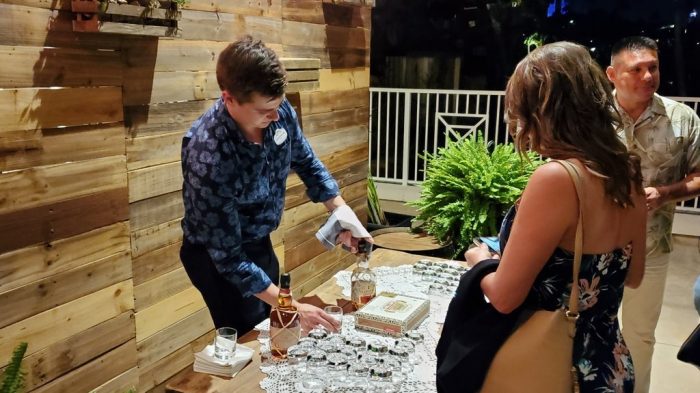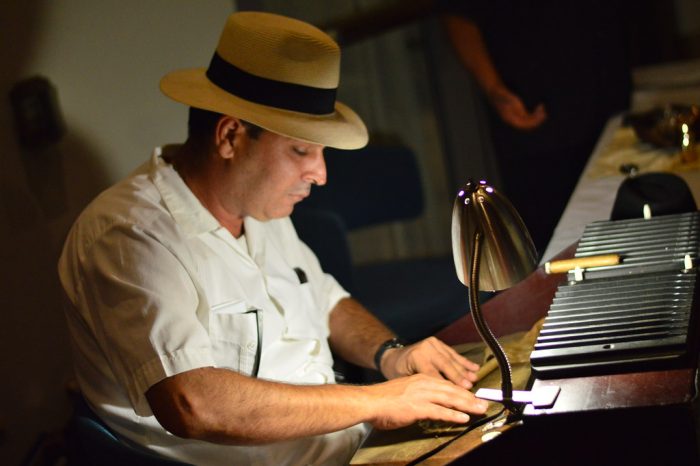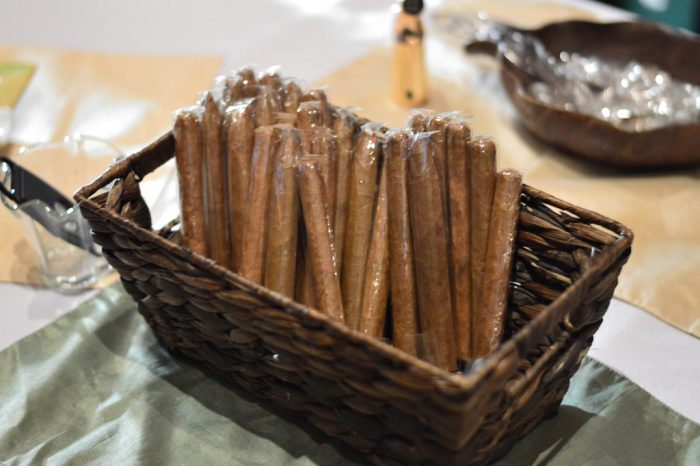 Sapphire Falls presents the Rum Dinner several nights throughout the year. For more information or to buy tickets: CLICK HERE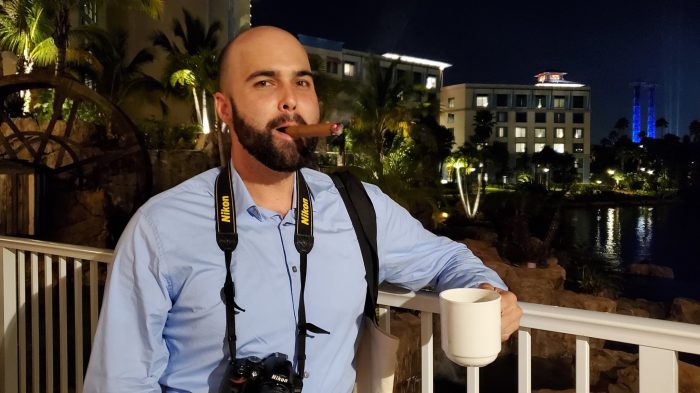 Related:
Universal Dining: The WOK EXPERIENCE at Universal's Royal Pacific Resort
Universal Dining: DESPICABLE ME CHARACTER BREAKFAST at Loews Royal Pacific Resort