What I Love! A Little Bit of Everything
Welcome back to What I Love! This is a series where we relive some of our favorite Disney memories and ponder all of the things we want to do as soon as we can get back! Today's post contains FIVE sweet moments we know you'll love like we did.
Jami and her drummers (TXMinnie) 
Jami writes: This is a picture of my kids at Animal Kingdom. This was a fun moment from our 2019 trip where my kids got to spend some time in Pandora just playing. The giant trees and roots are actually drums! They had so much fun moving between each one to hear the different sounds they made. The joy in their faces is something I won't forget. As much as I love to plan my Disney trips, the best moments always seem to be the ones like this where we take some time to wander, discover, and play!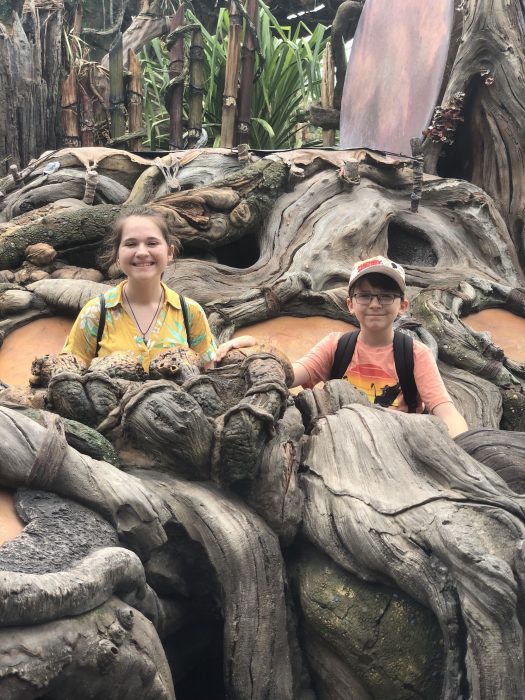 Vanessa writes – I always love seeing the cone on the Tomorrowland Transit Authority PeopleMover!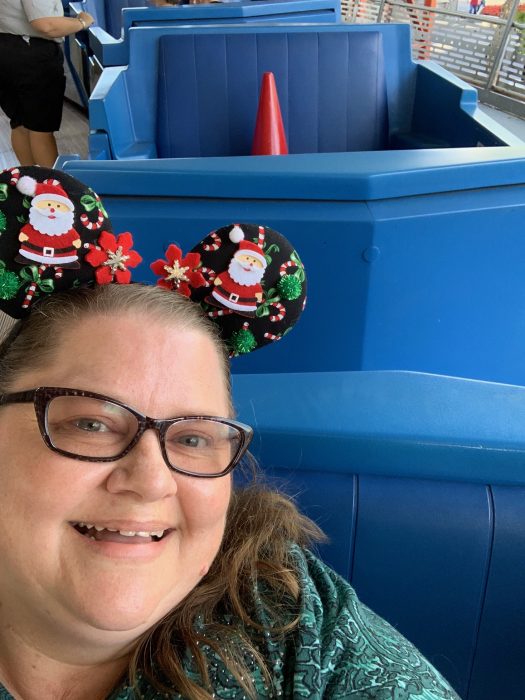 Shelley (Shell65) 
Shelley writes – Here is my daughter and I at the Frozen Ever After Dessert Party at Epcot. We had the best time enjoying the themed treats and we loved having front row seats to Illuminations: Reflections of Earth!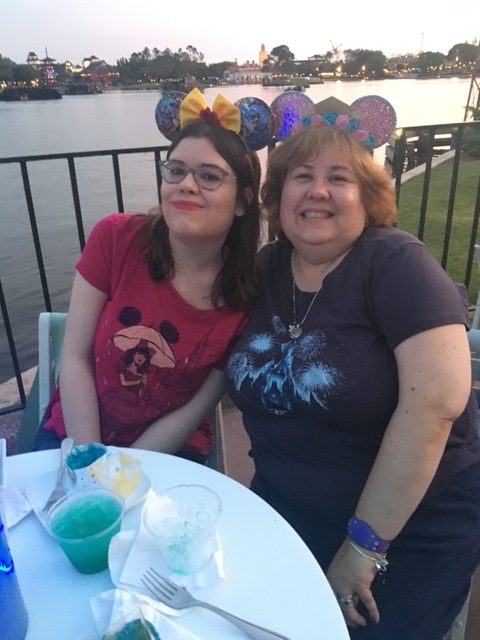 Joseph and Family (Onetoucancan)
Joseph writes: This picture, in 2019, is the first time our son-in-law joined us on our Walt Disney World vacation. Our family has been to Disney World many times, but my son-in-law had only been once when he was in the eighth grade. Of course I had to show him how you do a Disney vacation! We all had a great time, even my wife, who is the only one in the family that isn't really a Disney Fanatic.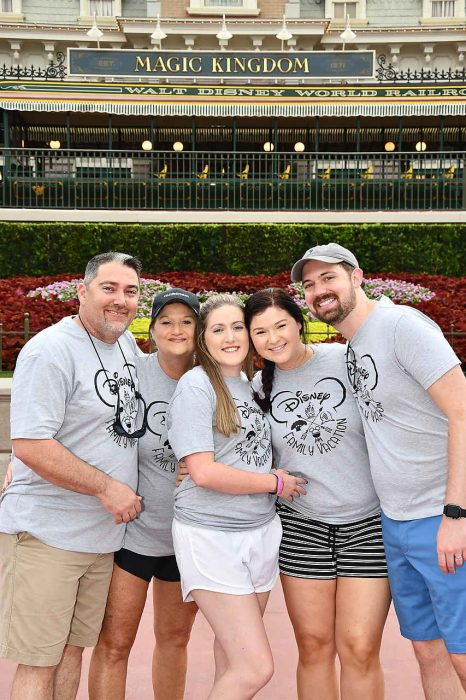 Jen and Family 
Jen writes – Growing up, my kids begged us to take them to Walt Disney World like all kids do. But the reality was, we just couldn't afford a trip for years. However, in 2018 for Christmas, we gave our kids an amazing surprise! We had planned a trip to Disney World for the following May. Our trip was incredible! I had missed the stage where young kids get a hug from their favorite characters, and wondered how they would act when we got to the parks. I quickly decided it was even more amazing to see the wonder and excitement they had as teenagers after waiting so long for this dream to come true. My absolute favorite Meet and Greet was Pooh and Tigger and the joy on their faces is priceless.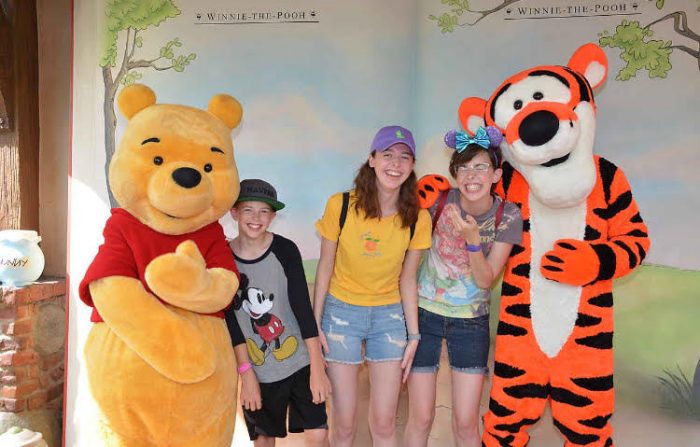 Thank you for reading and submitting your own What I Love memories. If you haven't already done so, please send us your pictures and tell us a bit about what you love and we will feature you here on the blog! Christina@touringplans.com