Four Reasons to Do a Split Stay at Disney World
Last updated/republished August 30, 2021
There are a number of options to consider when booking your vacation to the most magical place on earth. One of the most important (and challenging!) is which resort to call home during your vacation. One possibility to consider for your vacation to Walt Disney World is a "split stay." This is when a guest divides their stay between two or more resorts. While relocating from one resort to another during your vacation may sound anything but relaxing, there are several reasons why a split stay may be worth your while and even enhance your experience at Walt Disney World.
Now Walt Disney World divides their vast variety of resorts into four categories based on price: Value Resort Hotels, Moderate Resort Hotels, Deluxe Resort Hotels, and Deluxe Villas. However, each of the resorts within these categories offer their own unique themes, locations, dining options, and concierge, as well as their own pros and cons. So why should you consider a split stay for your Disney World Vacation? Let's take a look…
1. To Accommodate Your Budget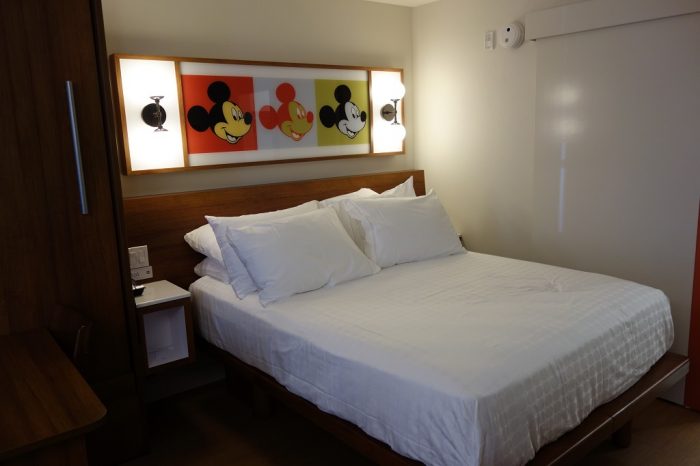 Nightly rates for Walt Disney World Resorts vary not only by category, but also by day of the week, time of year, and depending on the holiday. If your vacation dates fall over a more expensive time of year or a long holiday weekend, you may yourself priced out of the resort of your choice or even your trip altogether.
This is where a split stay can save the day! If there's availability, book your resort of choice during the cheaper nights of your stay, and then book a Disney Value Resort for the more expensive nights. For reference, the cheaper nights are typically Tuesdays through Thursdays while the pricier rates typically fall on weekends.
I recently stayed at a Deluxe Resort during the week of my stay and then switched to a Disney's Art of Animation Resort's Little Mermaid room for the weekend. This option not only saved me money but prevented me from having to shorten my trip.
2. To Find Resort Availability
Even though there are twenty plus resort options at Walt Disney World, finding availability at a resort for your specific days and trip length that's also in your price tier can be a challenge!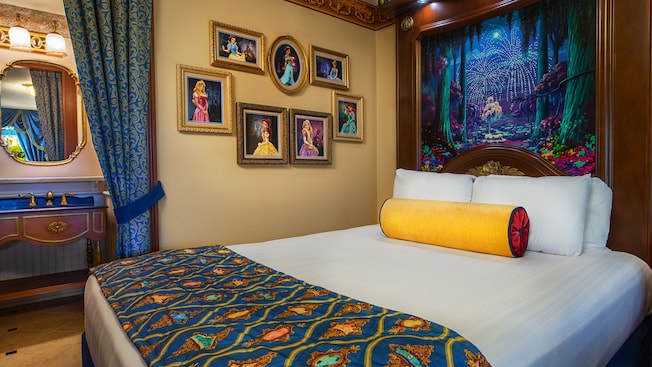 For example, let's say your looking to book a five day / six night vacation; however, only Deluxe Resorts or Deluxe Villas are offered for the length of your trip. In this case, consider looking at availability for your resort of choice for three nights, and then another resort within in the same tier for the remaining two nights. You will be surprised at how many options open up when trying different date combinations.
3. To Enjoy More Resort Experiences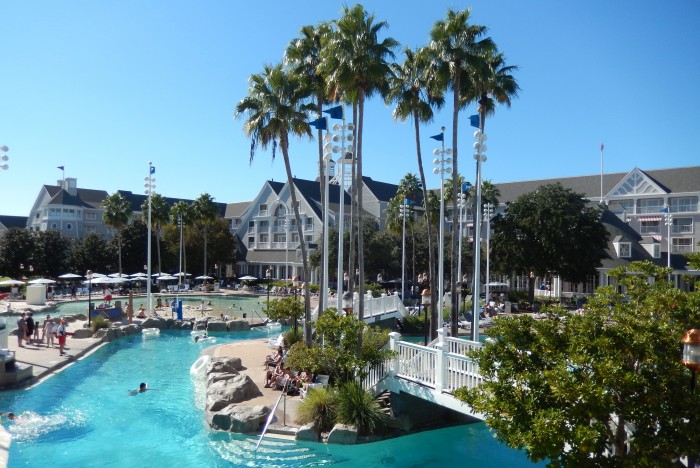 Each resort at Walt Disney World has its own theme, style, activities, dining options, and pools. Each truly offers its own brand of Disney magic and a unique experience. The challenge is, how do you choose? Do you spring for a tropical getaway at the Polynesian Village Resort or the charm of New Orleans at the Port Orleans French Quarter or the majestic Pacific Northwest at Disney's Wilderness Lodge?
Well, with a split stay, you don't have to!  A split stay allows you to experience different resort themes, locations, pools, and activities. For example, splitting your trip between Disney's Beach Club and Disney's Fort Wilderness Resort and Campground means enjoying one of the best pools on property for the first half of your trip; and then, for the second half, archery lessons and horseback riding.
A split stay is also something to consider if you plan on enjoying a day outside the parks without a park ticket, or to finally splurge on a stay at the Grand Floridian Resort or in a club-level room without committing to those pricey rates for the whole length of your trip.
4. To Take Advantage of a Resort's Location
Walt Disney World is massive and getting around can be a hassle at times. This is why a resort's location can make a huge difference in your vacation experience and may be a reason to consider a split stay.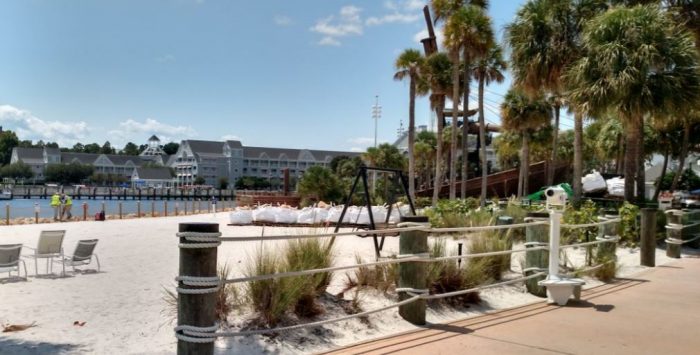 I recently booked a split stay at Walt Disney World for the sole purpose of location. For instance, I stayed at Disney's Yacht Club Resort as it offers Skyliner access, an entrance into Epcot, and a walking path or boat to Disney's Hollywood Studios. This way I was able to enjoy the close proximity to Epcot's Festival of the Arts and Disney's Hollywood Studios to secure a boarding pass for Rise of the Resistance. For the rest of my trip, where transportation wasn't as much of a priority, I stayed at Port Orleans Riverside Resort for the sake of my budget.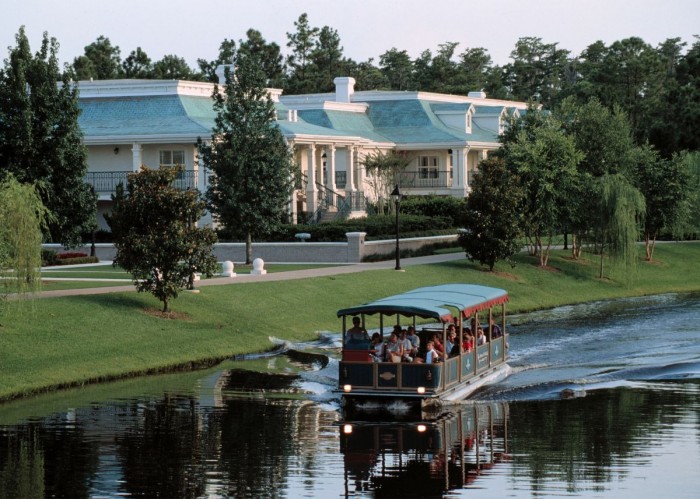 There are many other Walt Disney World Resorts with convenient locations to consider if location is your priority.  The Polynesian Village Resort, Grand Floridian Resort, and Contemporary Resort all offer Monorail access and boats to the Magic Kingdom, but the Contemporary's location is arguably the best due to its views into the park and short walking path to the park entrance. Also, Disney's Animal Kingdom Lodge sits next to Disney's Animal Kingdom park and is only a short ride away.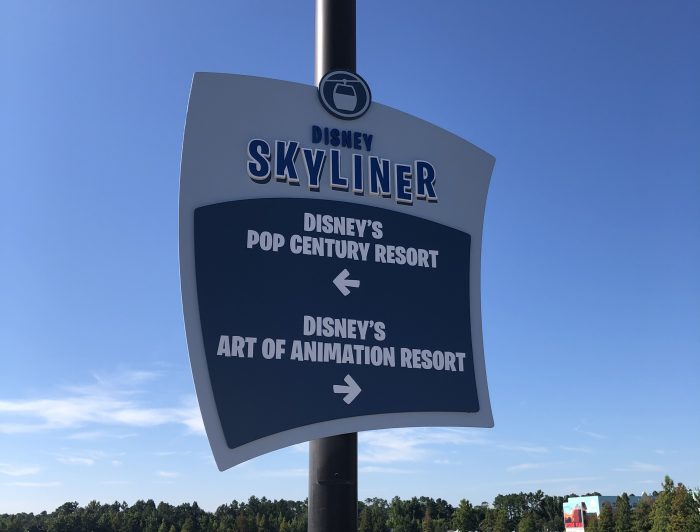 For a convenient location on a budget, Disney's Pop Century Resort and Art of Animation Resort now feature their own Skyliner station, as does the Caribbean Beach Resort.
Have you ever booked a split stay at Walt Disney World? Is this an option you would consider?